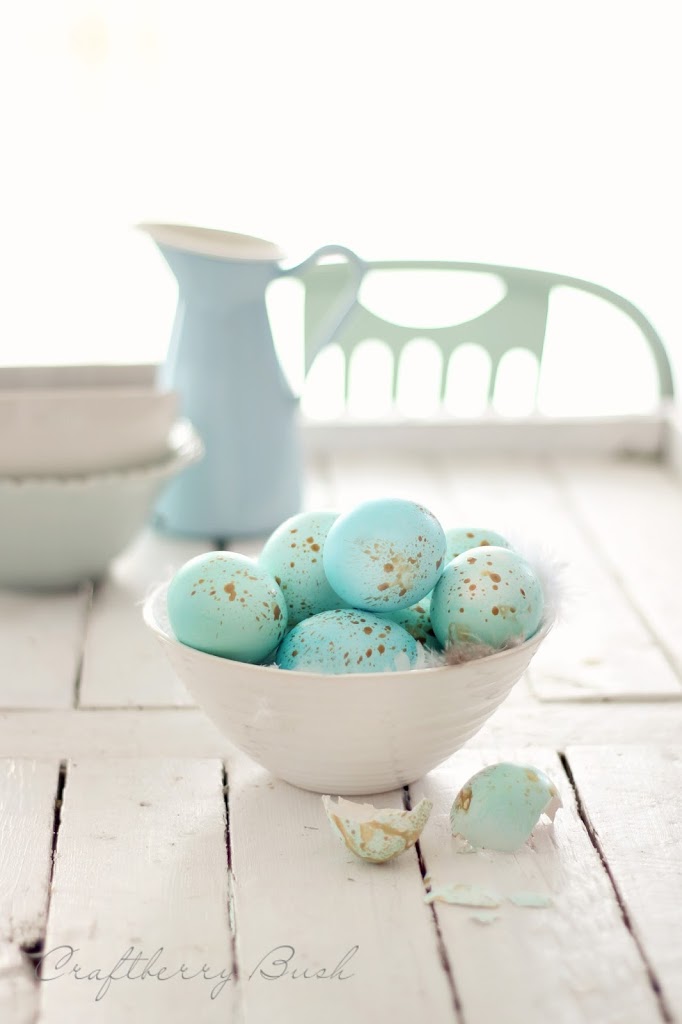 Happy Monday friends ! could that be considered an oxymoron? I think so. Lucky for me, by the time this posts on Monday morning, I will hopefully still be in bed, as the kiddies are on their March break (Spring break).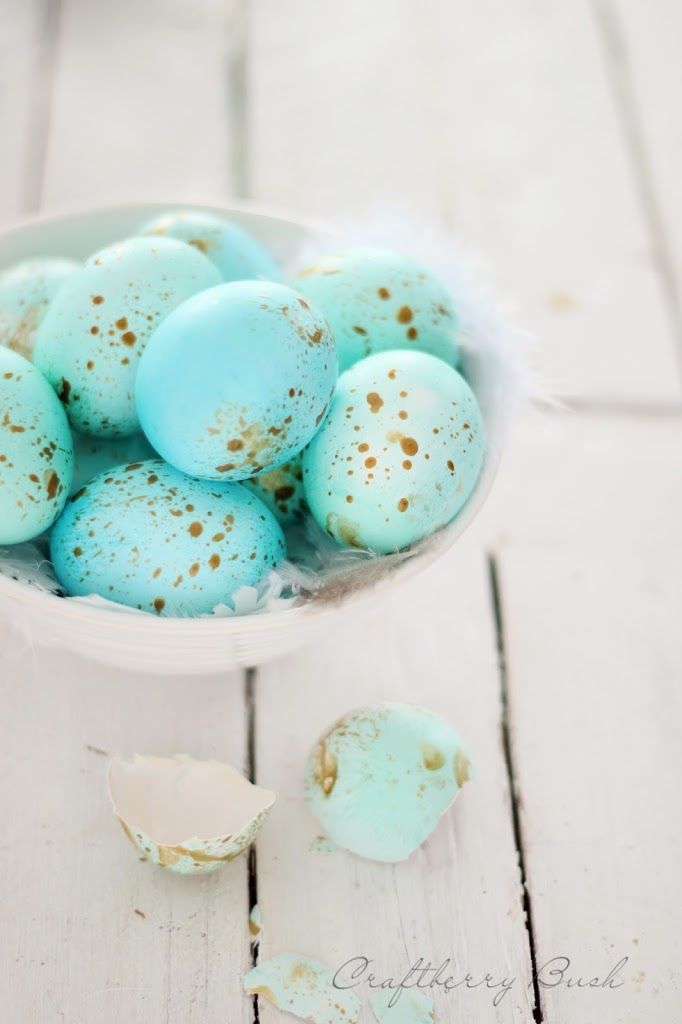 It is during this time of year when we usually feel as if we have made it through the winter. I say usually because this year, winter is still going strong.  Mind you, the temperatures rose above 0C this weekend and I think I actually saw a patch of grass. Ha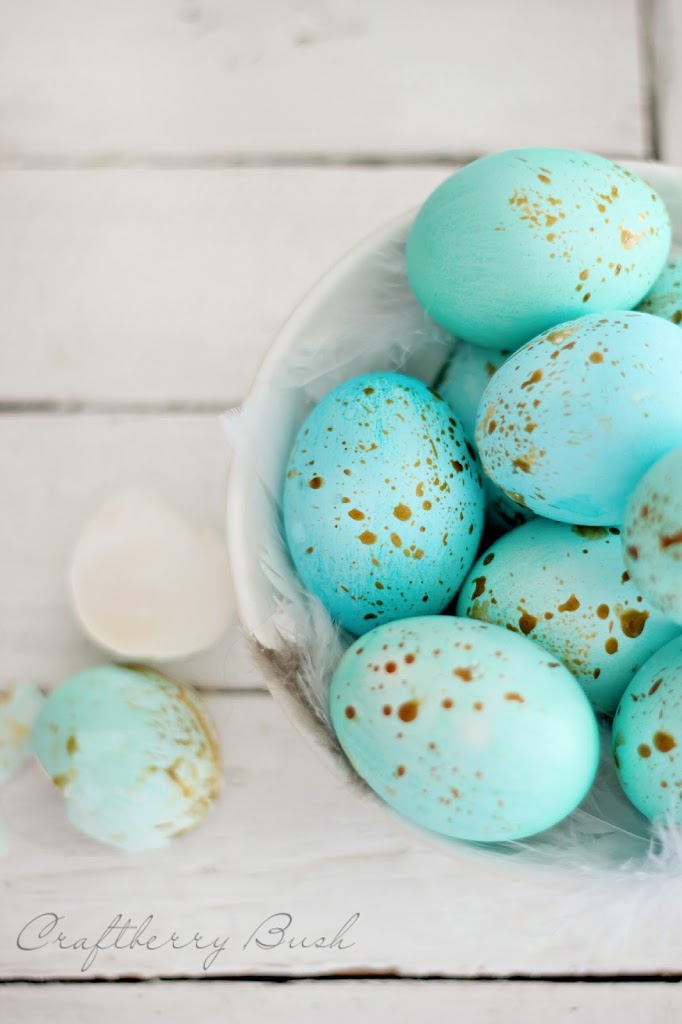 It amazes me how much weather affects your well being and mood. I am especially eager and inspired to create when the sun is shining. So when some of my friends asked me to participate in the Pot of gold hop and giveaway, I was thrilled.  The only problem is that I didn't know what to create since I don't use too much gold in my decor. One of the dilemmas many bloggers run into, is often creating things for the blog but don't really have use in their homes. I have fallen guilty of that once or twice, but I really try to stay true to myself.
It just happens that I had been organizing some of my Canvas Corp products and came across the Tattered Angels high impact gold ink. I had a little light bulb moment and decided to incorporate some gold into my upcoming Spring decor.  It's hard to tell from the photos but the gold paint looks just so beautiful ans shiny against the soft hues of blues and mint.
All you have to do is dye the eggs using a mixture of 1:1 blue and green food coloring. Once eggs are dry, dip a toothbrush or old brush in gold paint and run your fingers through the bristles to make the paint splatter onto the eggs. You can also use gold ink and use a spray bottle to spray the gold ink onto the egg. That's it!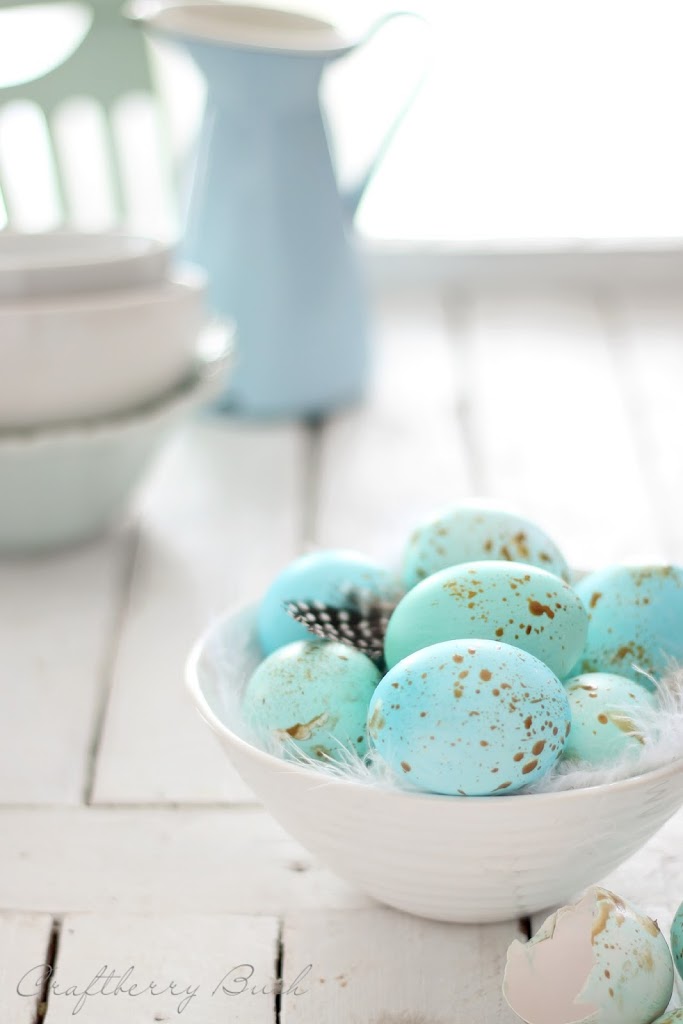 I'm pretty in love with the way these guys turned out and it inspired me to paint some pretty little watercolor eggs, that I will share with you later on this week.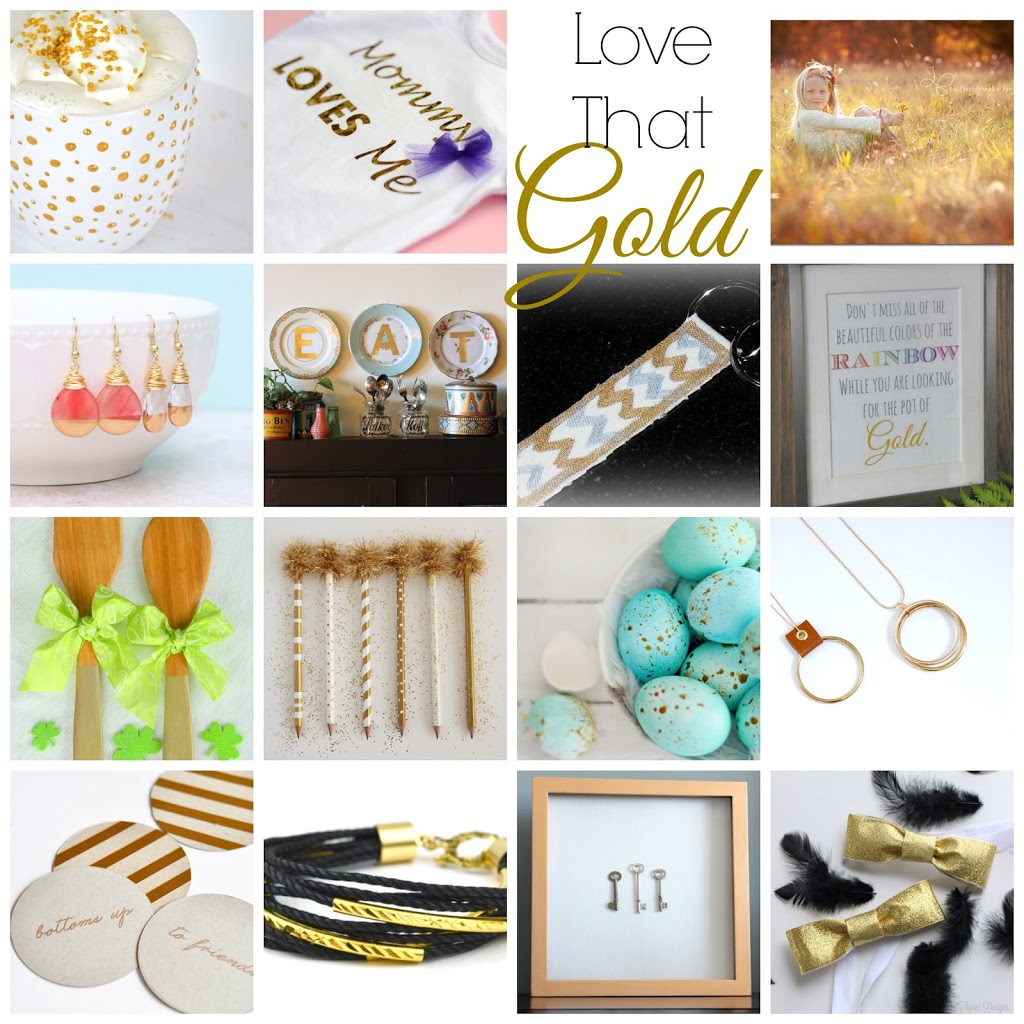 But for now, 

 Get more "golden" inspiration from these 14 other talented ladies: