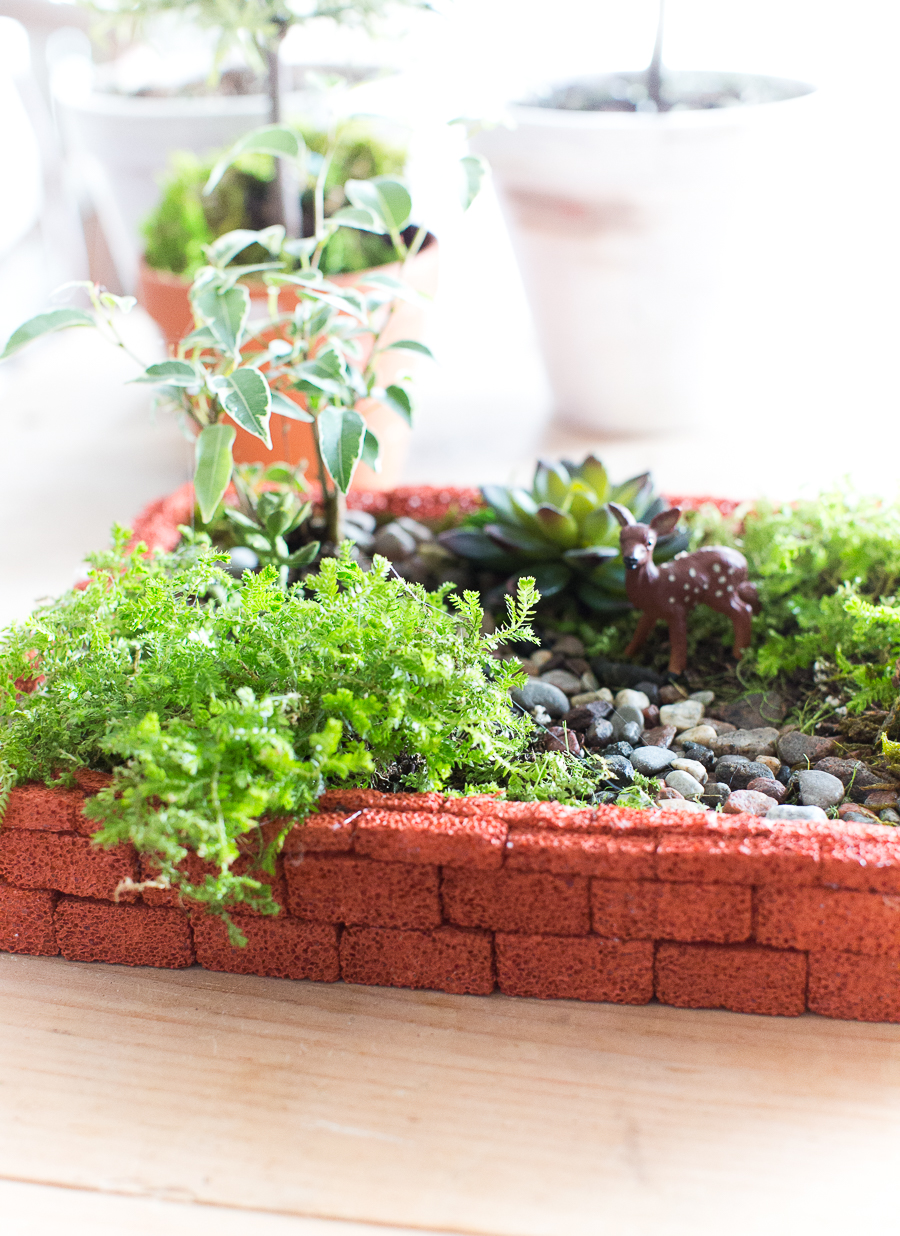 Hello friends…I hope you had a nice week.
Until recently, we had been experiencing a very mild winter. That is until Mother Nature came back with a vengeance this week, bringing snow, sleet and crazy winds.
It hasn't stopped me from dreaming of Spring though as I've been infusing our home with bits of green here and there. It began with our Spring refresh HERE and then I brought some flowers and most recently, I made a little live centerpiece for eHow.
Upon seeing the little centerpiece, Bella decided she wanted to make a little fairy garden of her own.
It then hit me that my friends at FloraCraft had sent me these super fun Project Bricks that would be perfect to enhance her little fairy garden.
They come in red or white brick, and you can see more HERE.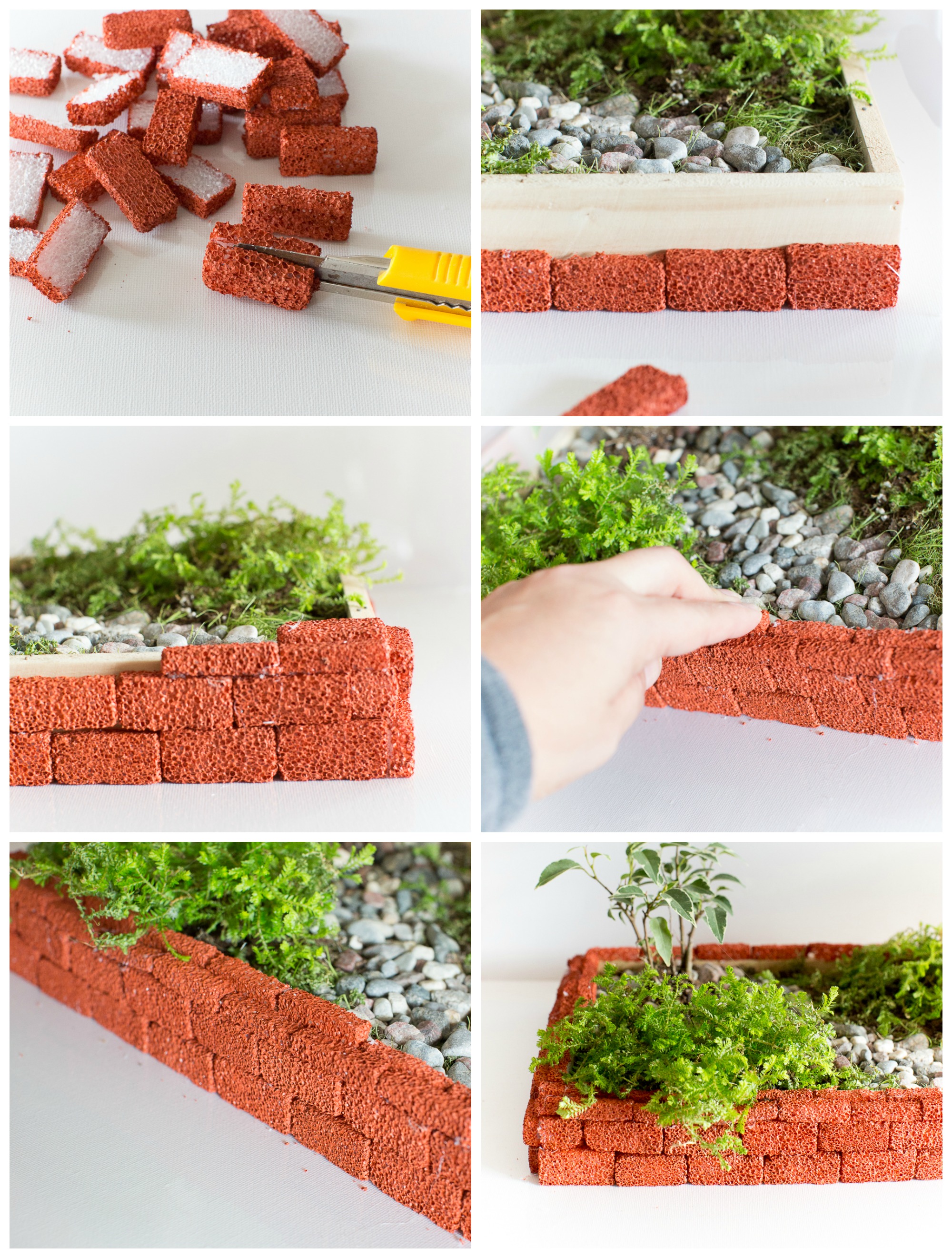 We used the same procedure shown HERE to build the little garden and then simply added the brick around the wooden vessel.
It would have obviously been easier had we covered the vessel first and then planted your plants, but we had already built this little garden a couple of days before my eureka moment of using the foam bricks.
These bricks are super fun to use as they are somewhat pliable and you can roll them or flatten them a bit to shrink.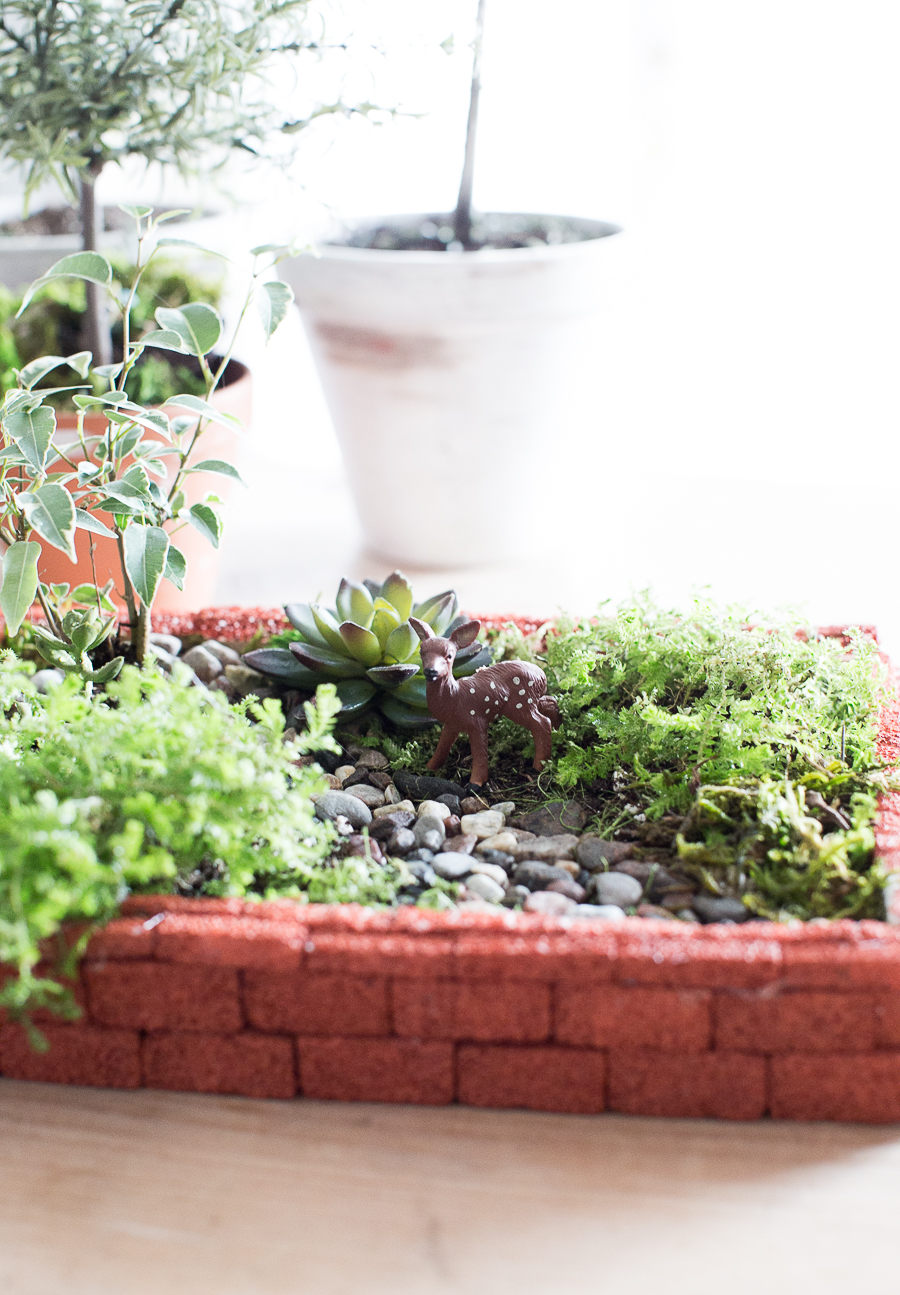 So simple, but cute right?
I love these little fairy gardens, we're going to back to the nursery where they have a special section with itty bitty chairs and benches. I can't wait.
Thanks so much for stopping by…I hope you have a beautiful weekend.
much love,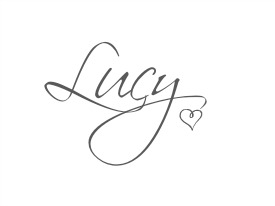 note: while this post is sponsored by my friends at FloraCraft, all opinions/content are mine 🙂