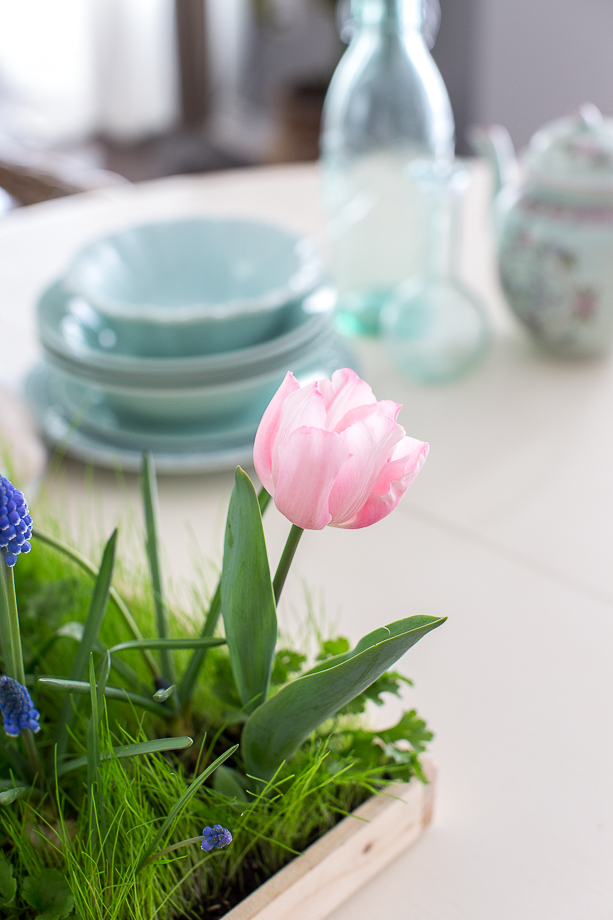 A couple of weeks ago, I made this sweet live centerpiece for Easter and Spring evoking memories of my childhood.
One of my favorite things to do when I was a little girl was to visit my grandparents old house in the country. I loved seeing the hens and roosters roam free and feeding them out of my grandma's gathered apron. My brother and I would chase little lizards until they would disappear behind a bush or under a rock and we would wander into the woods to pick guavas and other fruits along the way.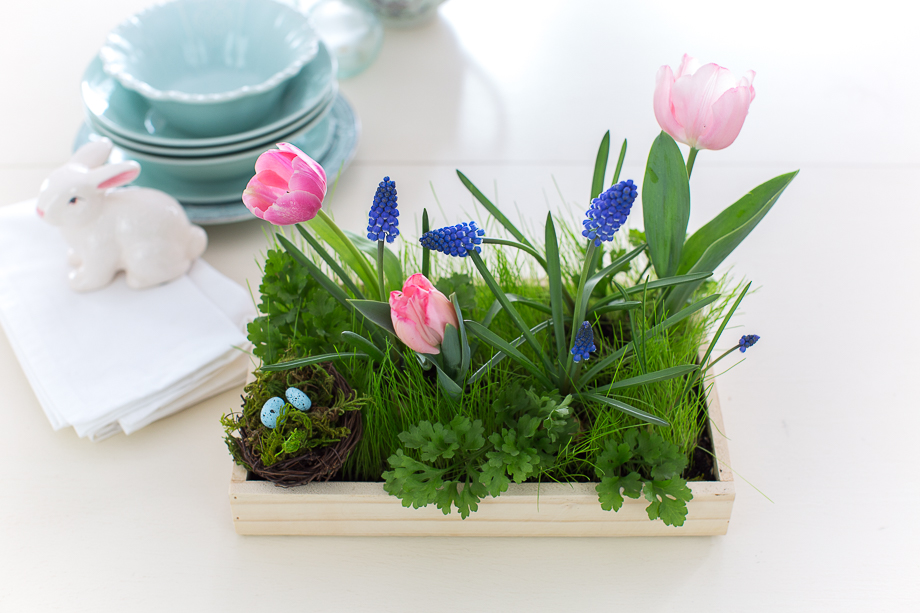 I remember there being one particular mossy rock at the end of the property that was hidden behind some trees and lots of ferns. It was covered with the most luscious moss in beautiful shades of green, which we would carefully peel off and bring with us. We used the moss as rugs for our fairy houses and I clearly remember wanting to shrink so I could stand on the moss and sit on my little furniture made out of match boxes and pieces of scrap fabric our grandma would give us. It was childhood magic.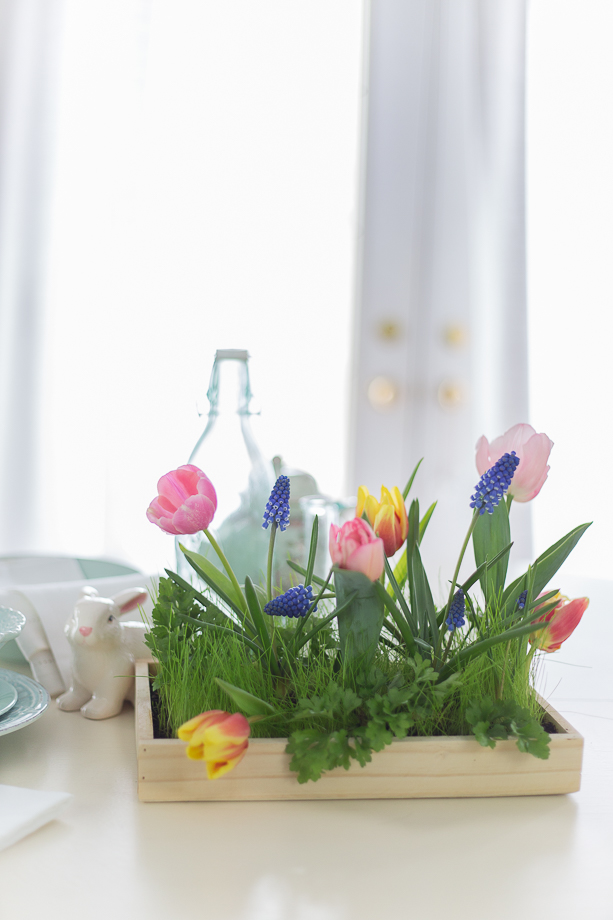 I love when a simple project turns out to be something a little more meaningful than just a project.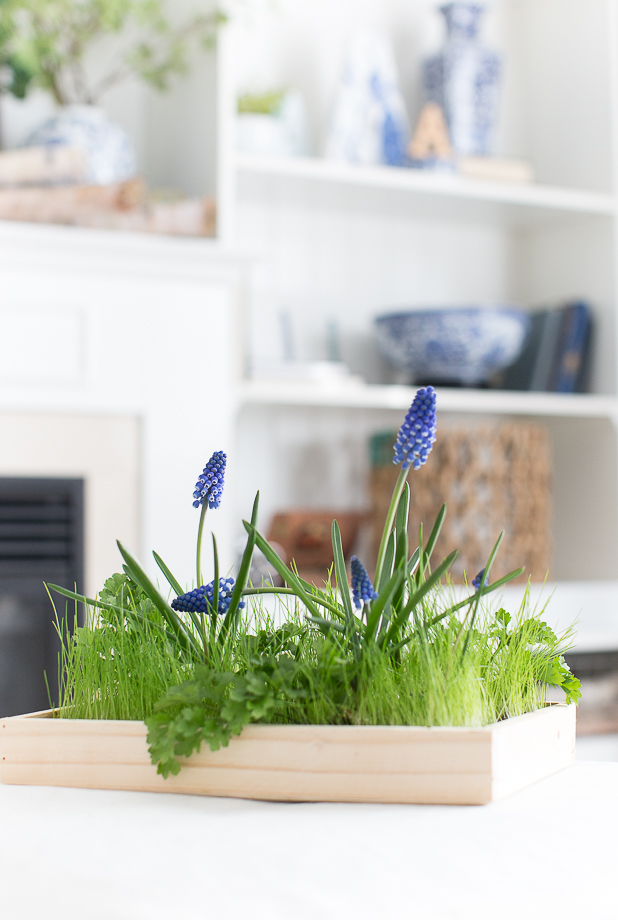 I'd love for you to stop by eHow and see how easy it was to make this sweet little centerpiece…just in time for Spring.
Thank you so much for stopping by my sweet friends. See you soon.
much love,
Lu