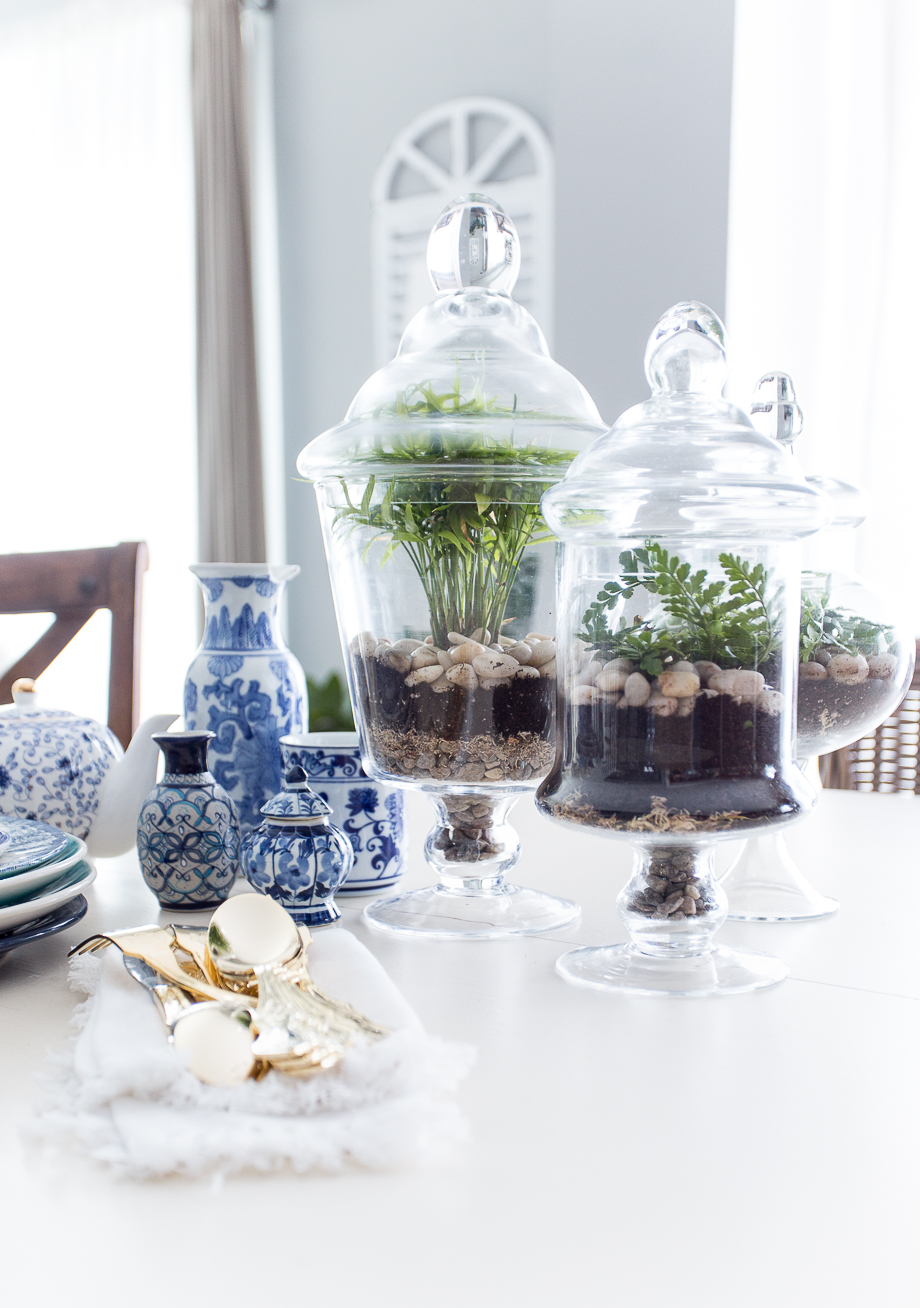 We're having Thai chicken lettuce wraps for dinner and the smell of a good meal fills the air. I'm not convinced our teenage boys will appreciate my dinner choice, but we haven't been diligent in our healthy eating of late and tonight is the night when I will attempt to start cooking lighter meals.
The key word being 'attempt' as we are in the thick of winter and we all need a little comfort food now and then.
It has taken us a little longer to embrace the new year, but I'm feeling hopeful and refreshed about the future. Personal growth, specifically in the area of being kinder to myself, is something I'd like to see improvement in. You often hear the phrase "we are our own worse critic", and while being 'picky' can sometimes push us to better ourselves, there are times when we need to give ourselves some slack. So this year, I'm giving myself permission and actually demanding to be kinder to self.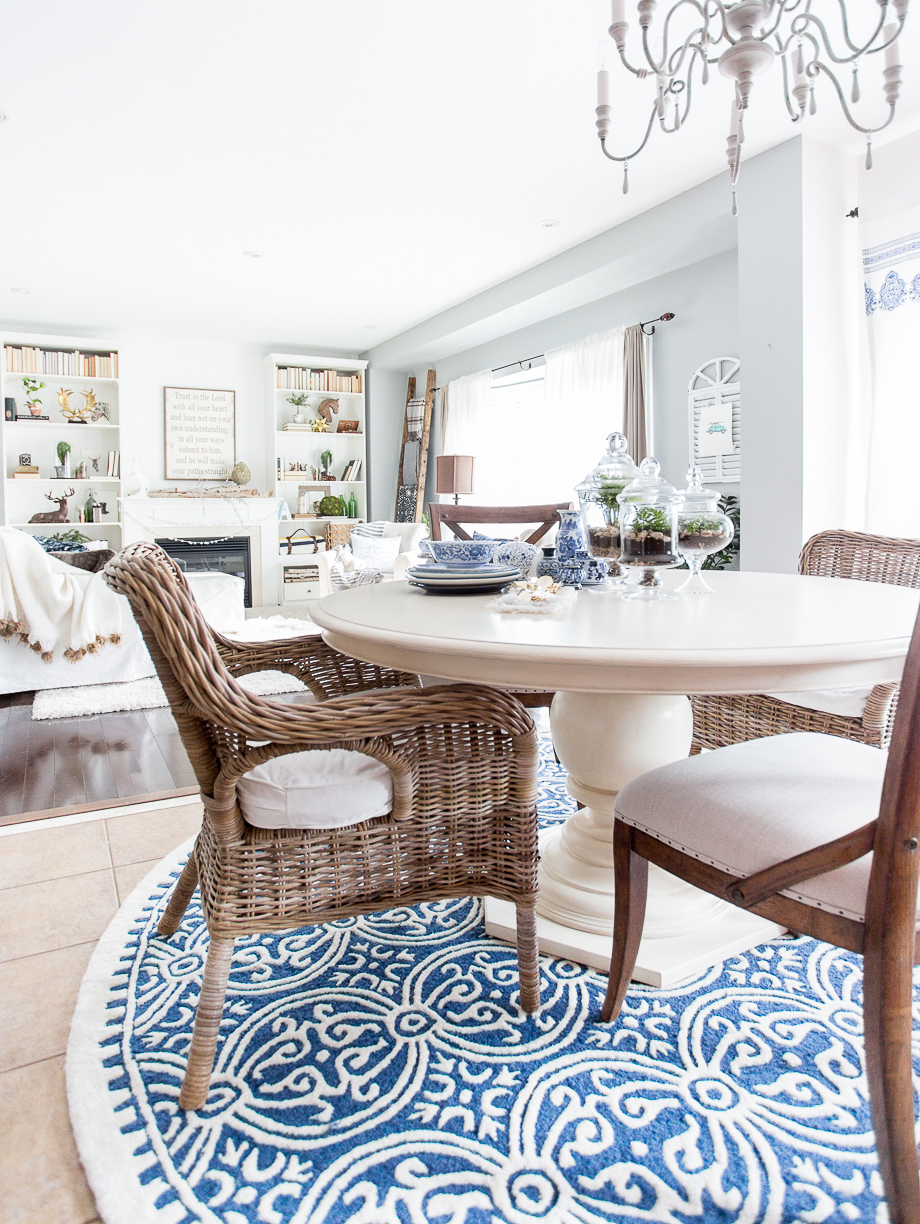 This time of year can also prove challenging for some to remain upbeat and in a positive mood as the long days of winter seem to drag and the lack of sun can affect your mood.
While I love white walls and decor, as an artist, I also crave colour and tend to gravitate towards blues and turquoise. To me, there is something about the colour blue that feels fresh and timeless. Kind of ironic that one of my tips to beat the 'winter blues' is to actually bring in some blue, don't you think? The key is to pick the one colour you can't live without and inject little bits of it here and there.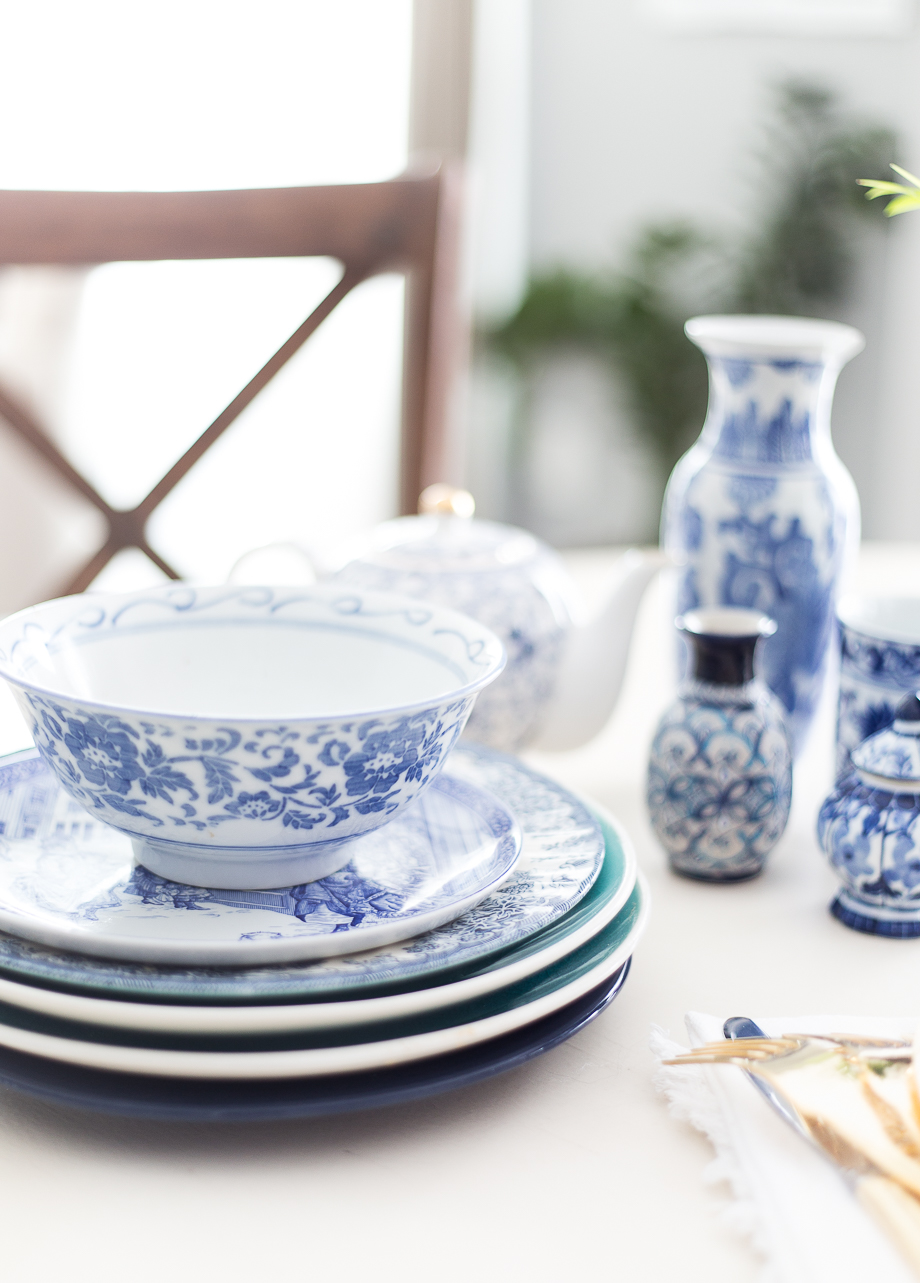 Enter Chinoiserie. I'm a big fan as I feel it brings just the right touch of colour and in a classic manner.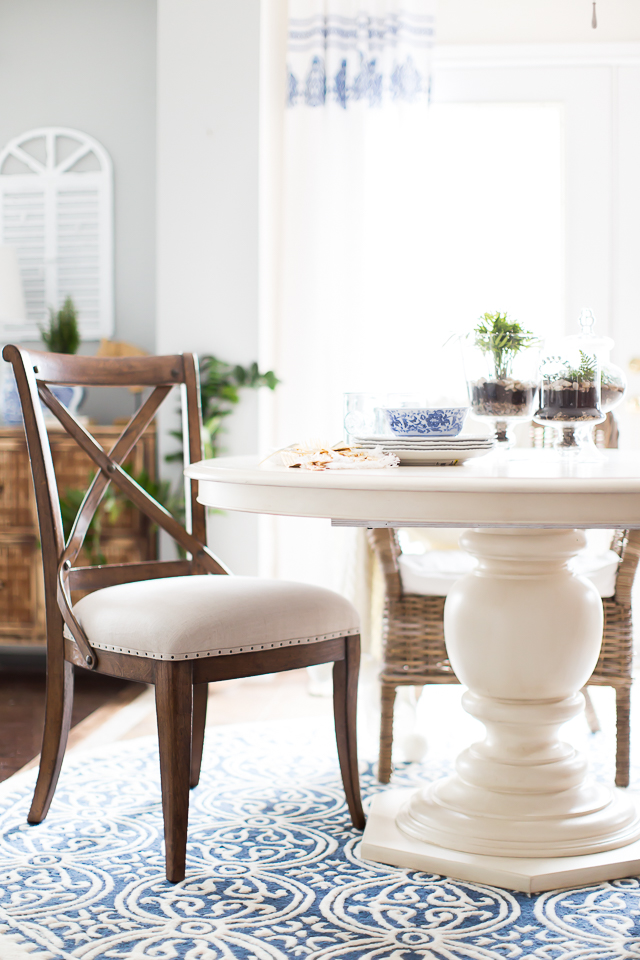 I recently had the honour of working with my friends at Wayfair Canada for their Canadian launch and ordered this beautiful pedestal table. With 3 teenage children, I can't begin to tell you how much we are enjoying having a much roomier table.
The new table replaced the dinette hubby and I had bought shortly after we married nearly 20 years ago, which had a smaller glass top and funky metal frame. Needless to say, it was a tad bit outdated.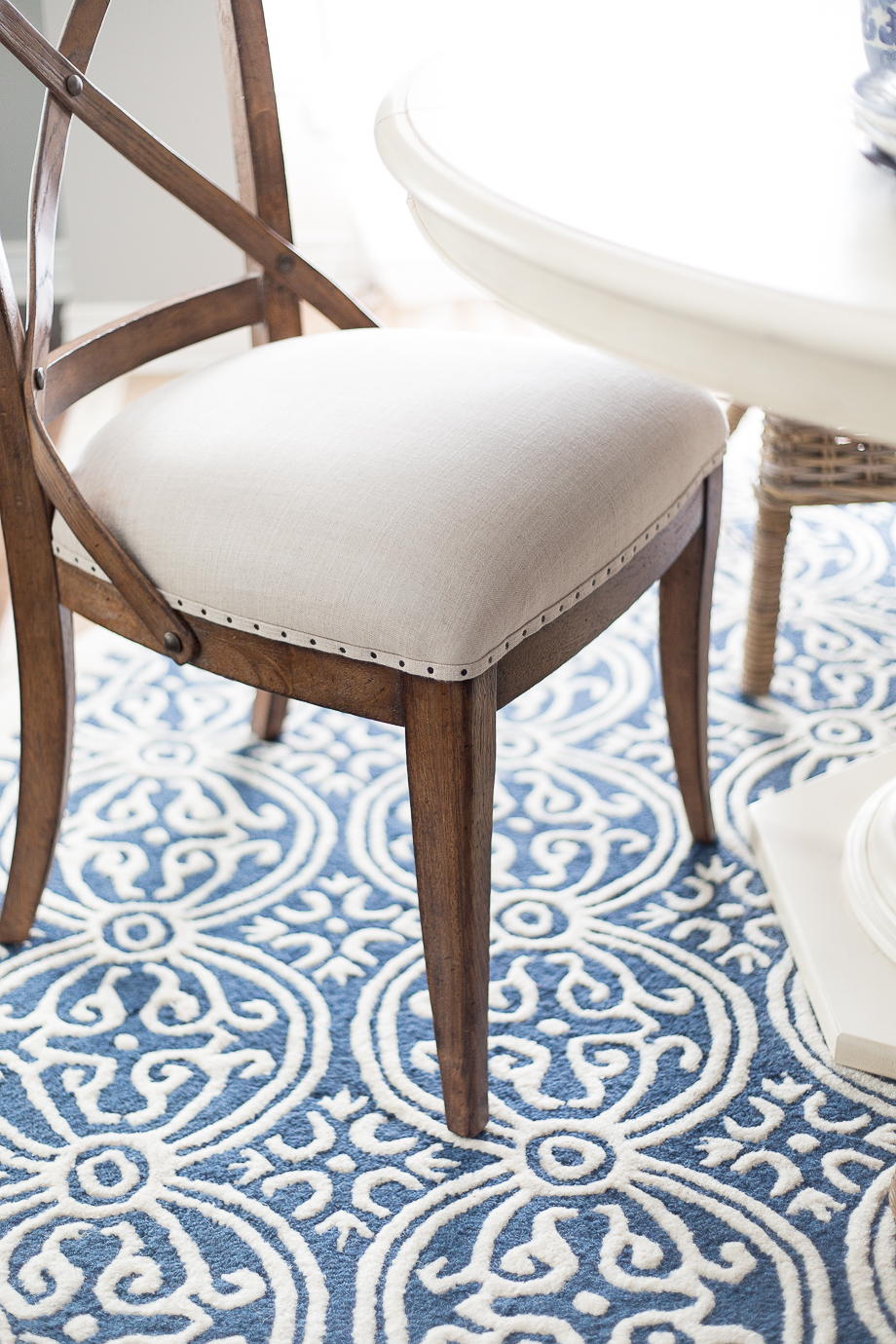 I also ordered these gorgeous french chairs which in my opinion, look beautiful over the navy wool rug, also from Wayfair.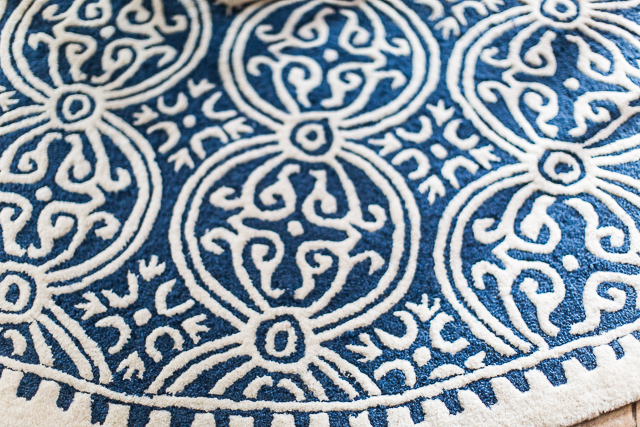 There's nothing like having a rug to anchor a space and tie everything together.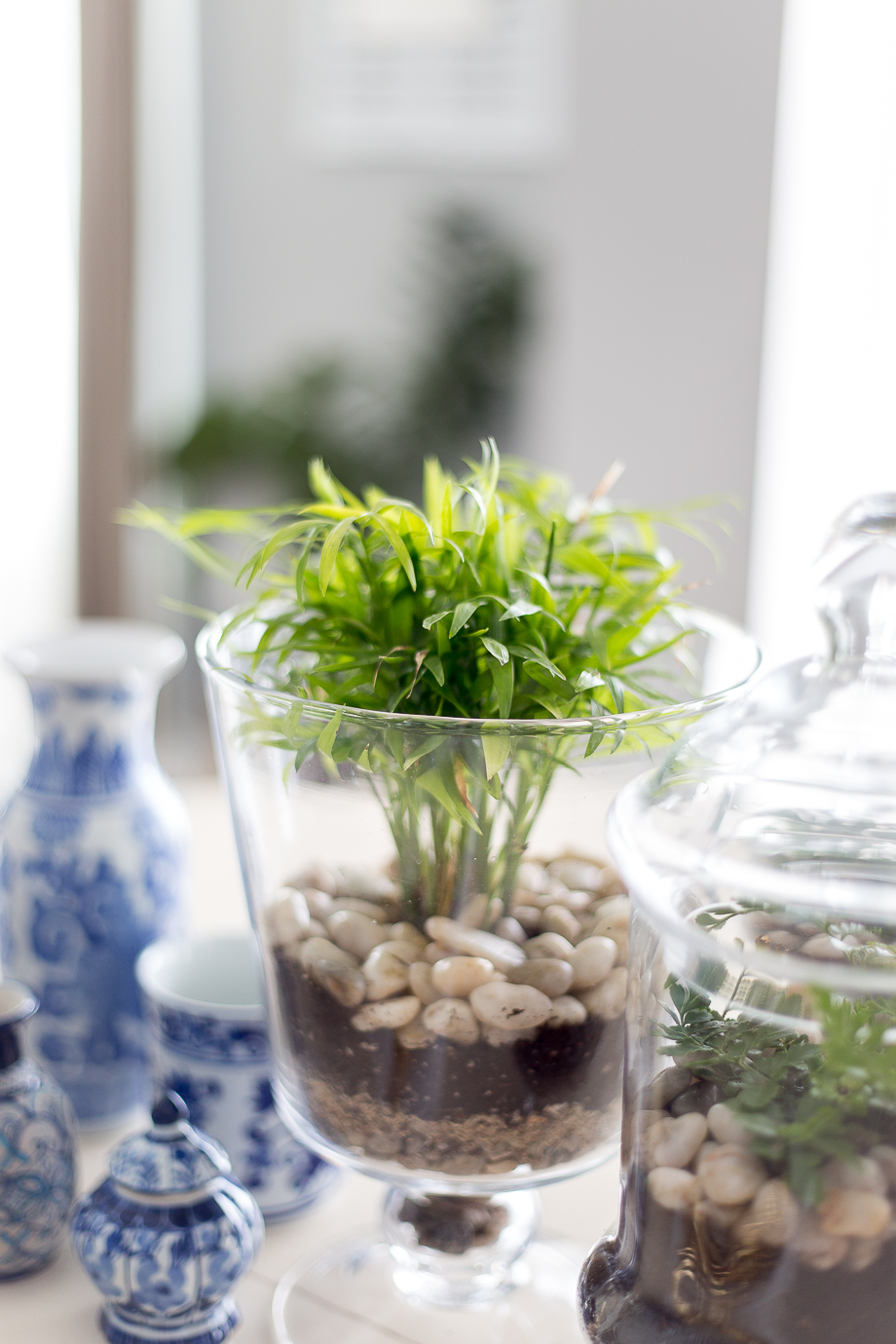 Another way to add a little cheer to your space is by bringing a little green indoors.
I realize there are some who wouldn't classify themselves as having a green thumb, so pick easy to care for plants such as succulents or cacti. I put together these cute apothecary terrariums in no time and I think they look very cute on our new table.
Materials:
Glass container
Decorative stones or sand
Soil mix
Sphagnum moss
Plants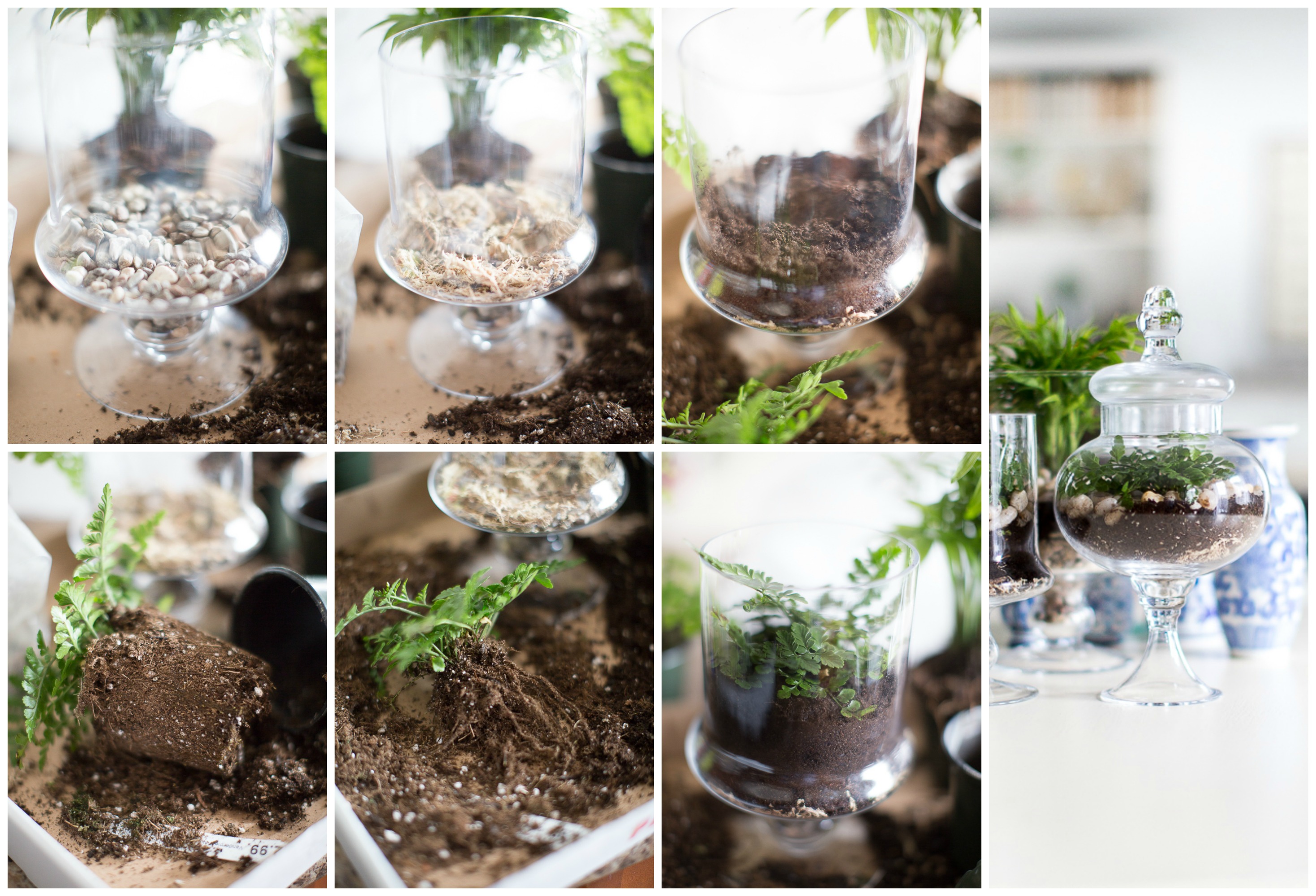 Step 1. Choose a glass container with no drain hole and place a layer of the decorative stones or sand at the bottom (approx 1″)
Step 2. Add approximately 2″ of the sphagnum moss and flatten gently
Step 3. Pour the soil to the desired depth ensuring there is sufficient to cover the plant's root ball completely
Step 4. Expose plant's root ball
Step 5.  Begin by planting the biggest plants first
a) Dig a hole with your fingers or old spoon, ensuring it's large enough to hold the entire plant root system
b) Tease out the roots gently and trim if required
c) Place the plant in the hole; if the container opening is too small for your hands, use tongs
d) Gently tap down the soil around the plant
e) Continue placing the other plants
Step 6. Place layer of decorative stones or decorative sand around plants (optional)
Step 7. Gently water your terrarium with a mister
Step 8. Use paper towel to clean any debris left from the soil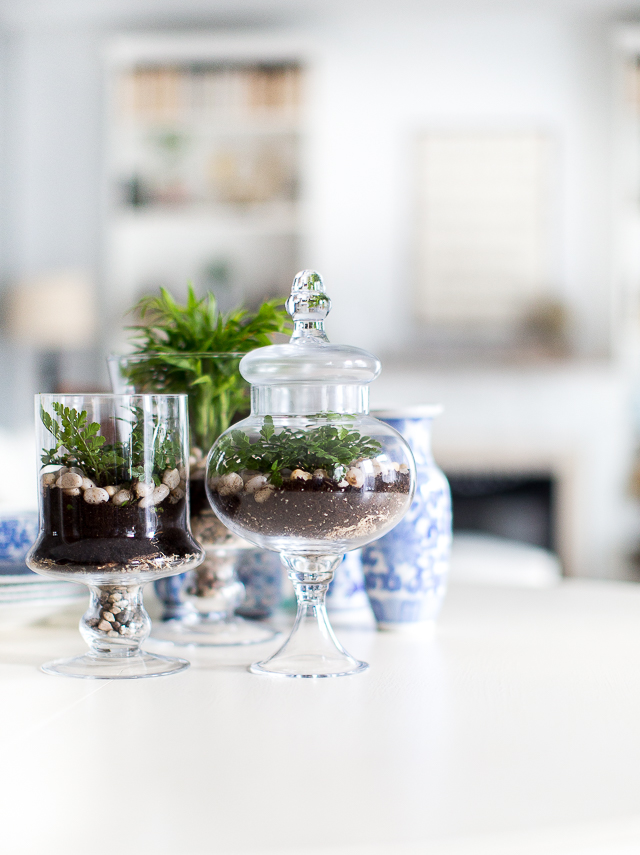 These are a great alternative as they practically take care of themselves by controlling their own environment. But if I still can't convince you to bring in real plants, use faux plants. It's very hard to tell nowadays and they look just as pretty.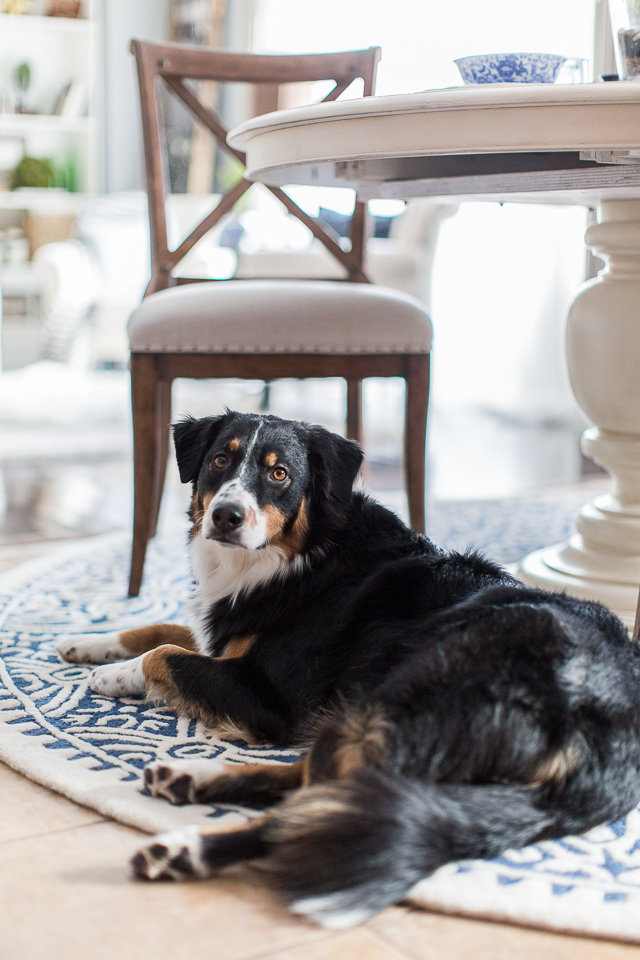 Another tip is to surround yourself with things that bring a smile to your face.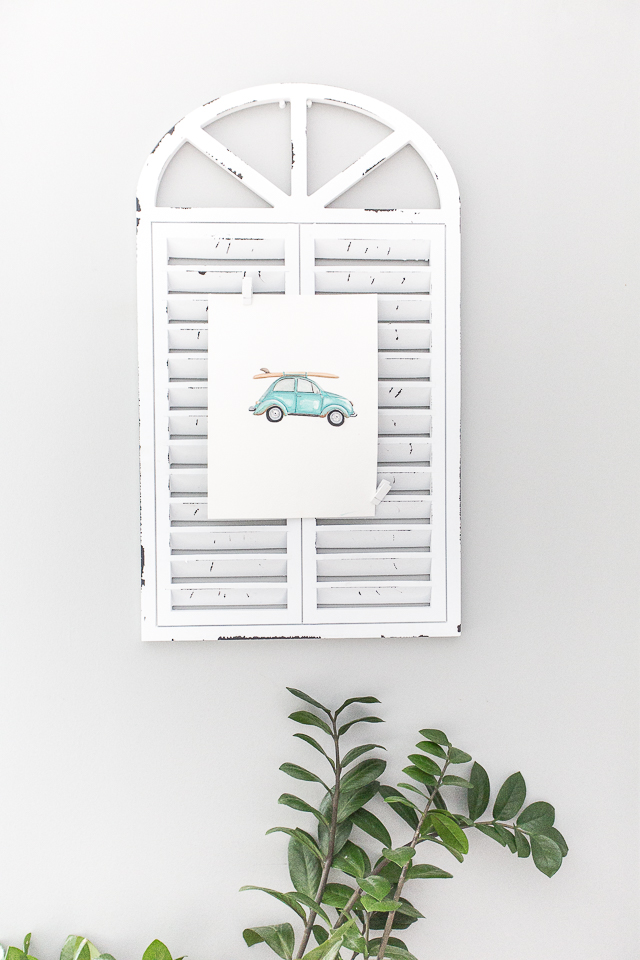 And consider incorporating art that speaks to you. Buggy print HERE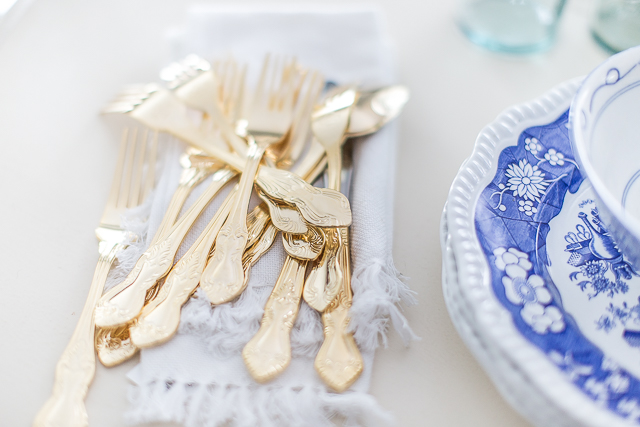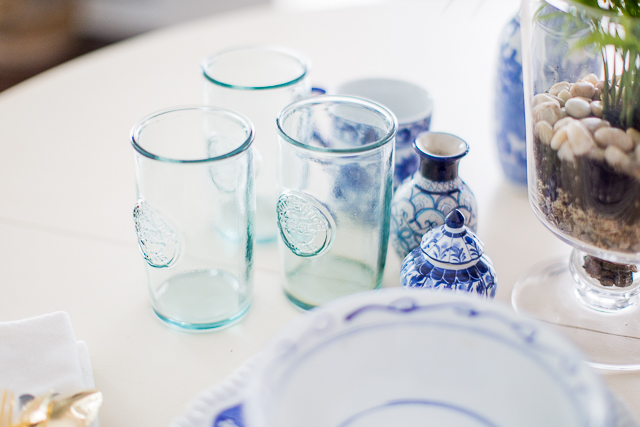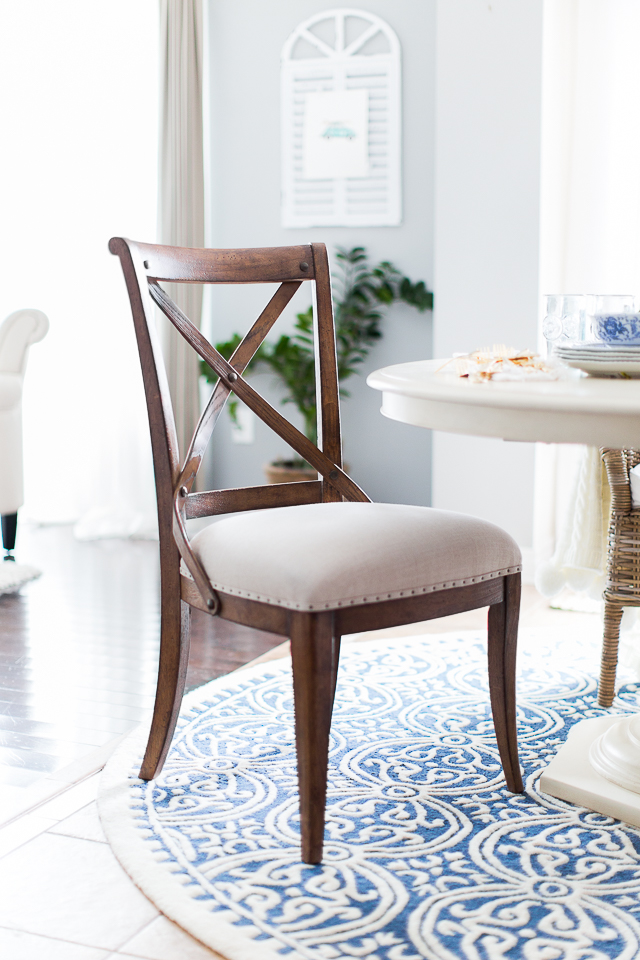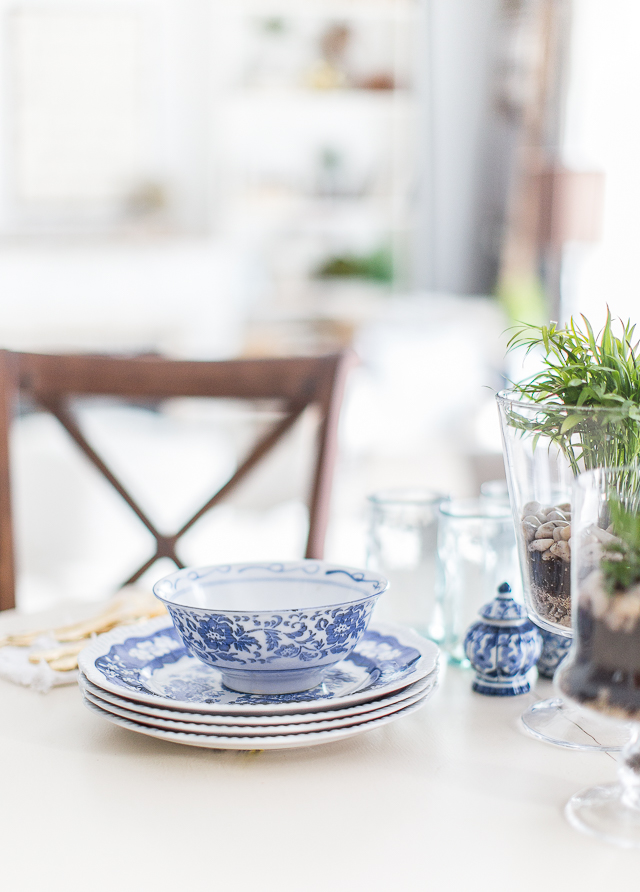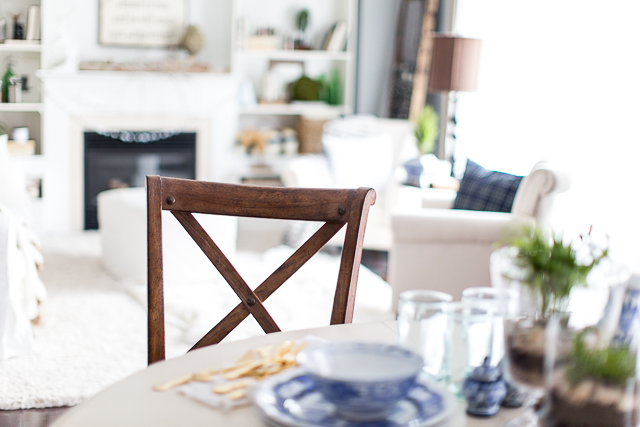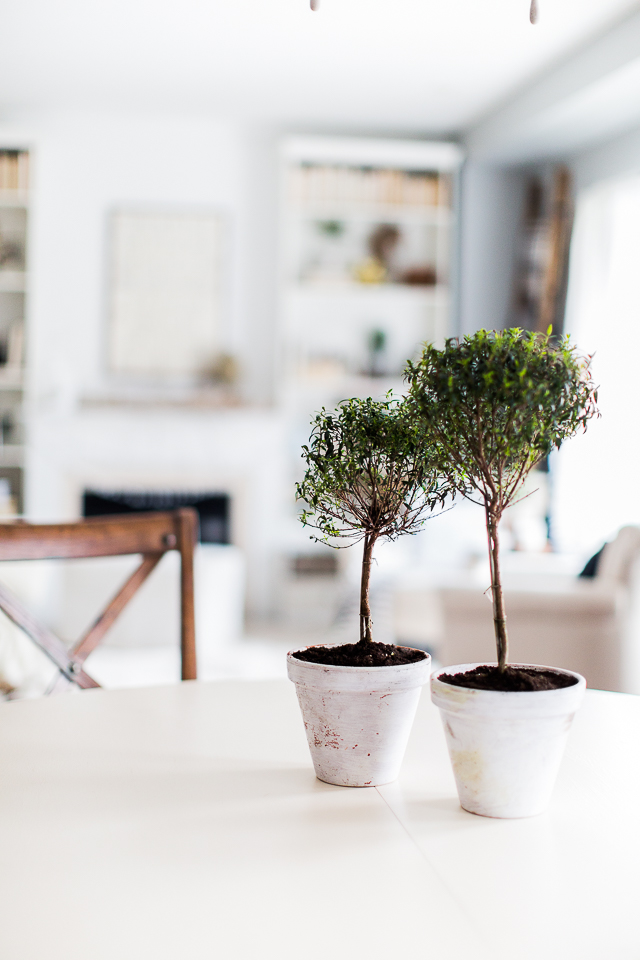 Flowers are also a great way to freshen up your home and tomorrow, I will be sharing our living room and how I used a completely different colour palette to freshen up the space. I hope you will join me.
Thank you so very much for stopping by. I'd love to hear what you think and learn what some of your favourite ways to freshen your home during this time of year.
much love,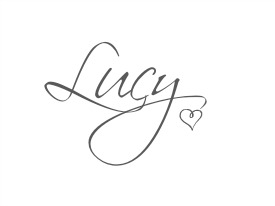 Wayfair kindly provided me with product for this post, however, all opinions are mine.
I would not showcase any product which I did not believe or truly loved. 
*Some links contain affiliate links.