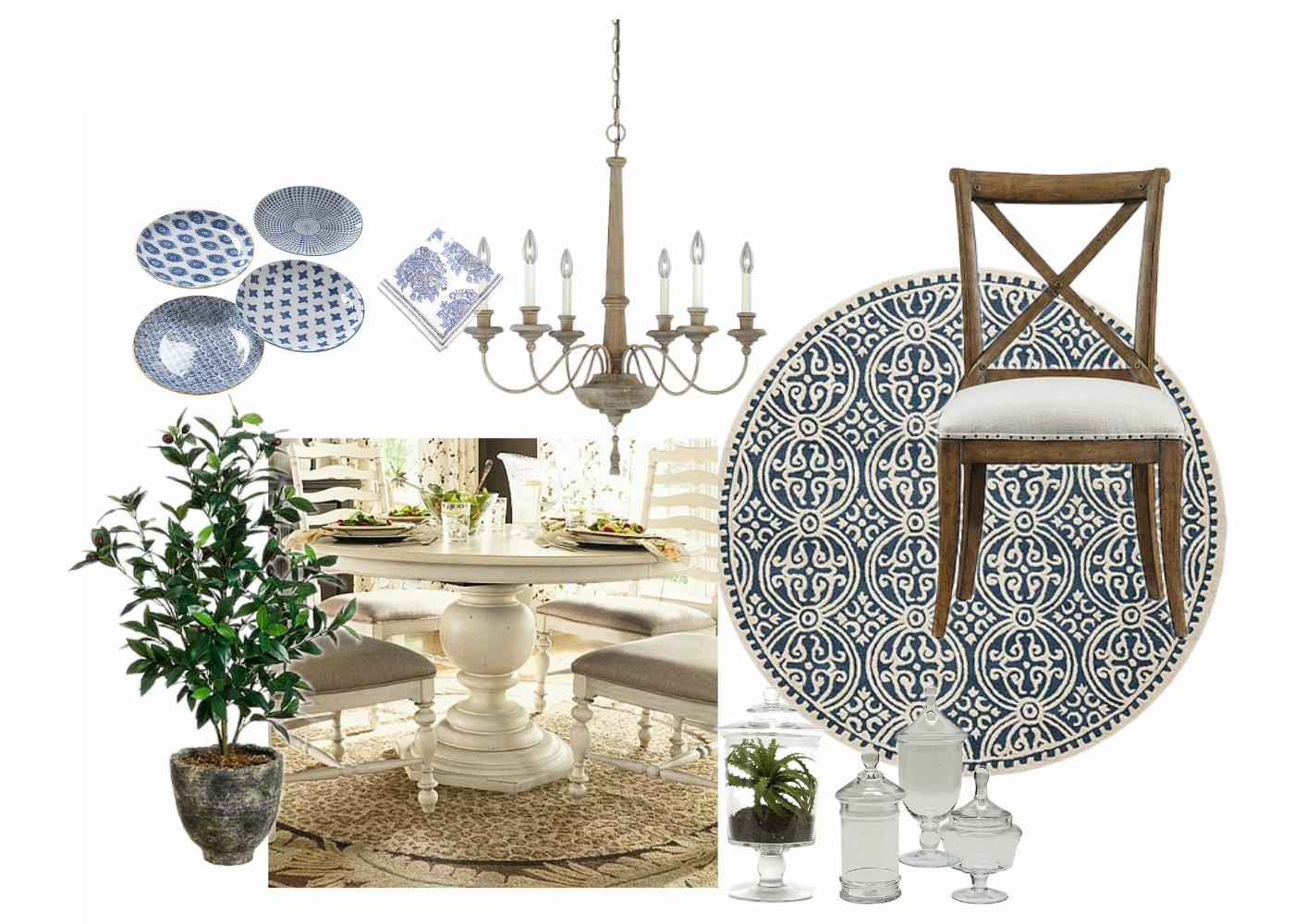 Would you believe me if I said we had our Christmas decor up for almost 6 months this year?!? It's no wonder I'm craving a change of scenery.
As with many of you, bringing Christmas decorations down can be bittersweet. While it represents the end of a magical season, it provides an opportunity to start the new year with a fresh palette, which for me, equates to simplicity with a little bit of color. Even though we've had a relatively mild winter, the dreary days and lack of sunlight can really affect your mood, so bringing in a little colour can really make a difference.
As you may already know, the predominant colour in our home is white. I never tire of it, but as an artist, I also appreciate colour from time to time and tend to gravitate towards blue. Here is a quick mood board I had put together using items from one of my favourite stores – Wayfair.ca.
That's right, Wayfair Canada has now launched. Not only does Wayfair.ca carry all of the incredible products we love, but with affordable shipping costs. As a Canadian, the cost of having something shipped from out of country can be cost prohibitive and sometimes means the difference between making the purchase or not. Add in the exchange rate, and it becomes a non-starter, but not anymore. 🙂
Here is a quick run down of the items I had my eye on:
1) Handpainted Dinnerware 2) European Farmhouse Chair 3) Faux Olive Tree 4) 3-Piece Canister Set  5) Paula's Extendable Dining Table  6) Lucca 6 light Chandelier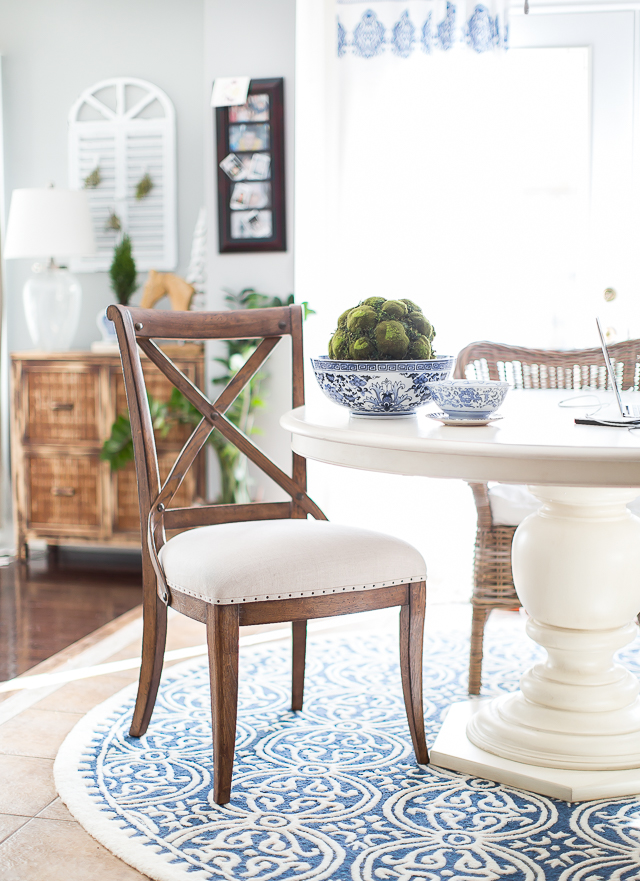 And here's a little peek of our space, the details of which I'll be sharing next week, along with some fun and easy ideas to give your home a little winter refresh.
So what about you? Do you have a favourite way to refresh your home this time of year? If so, I'd love to have you leave a comment with the details.
Thank you so much for stopping.
Wishing you a beautiful day.
much love,