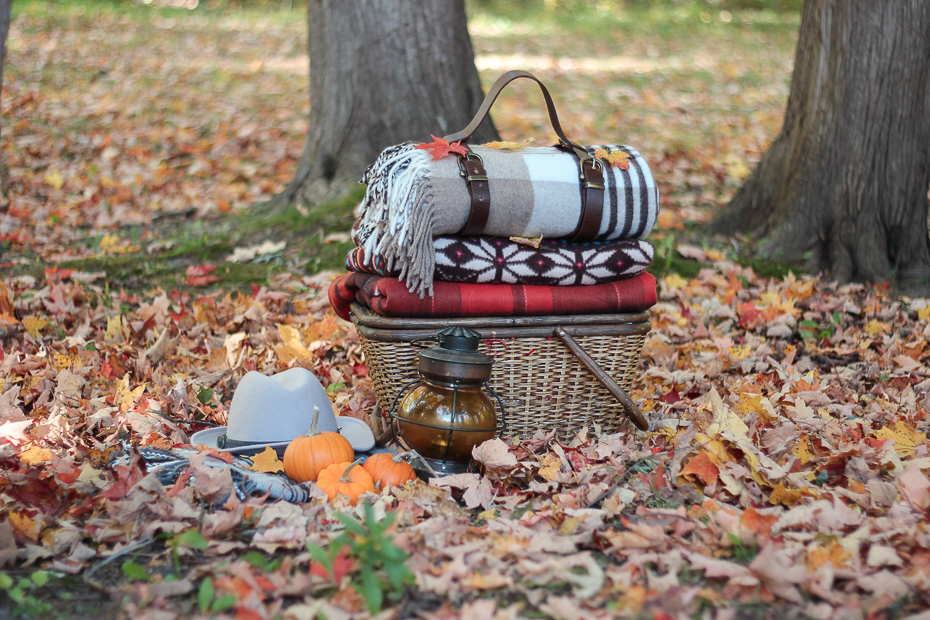 Hello friends…I hope your week is off to a great start. It was a long weekend here as we celebrated Thanksgiving.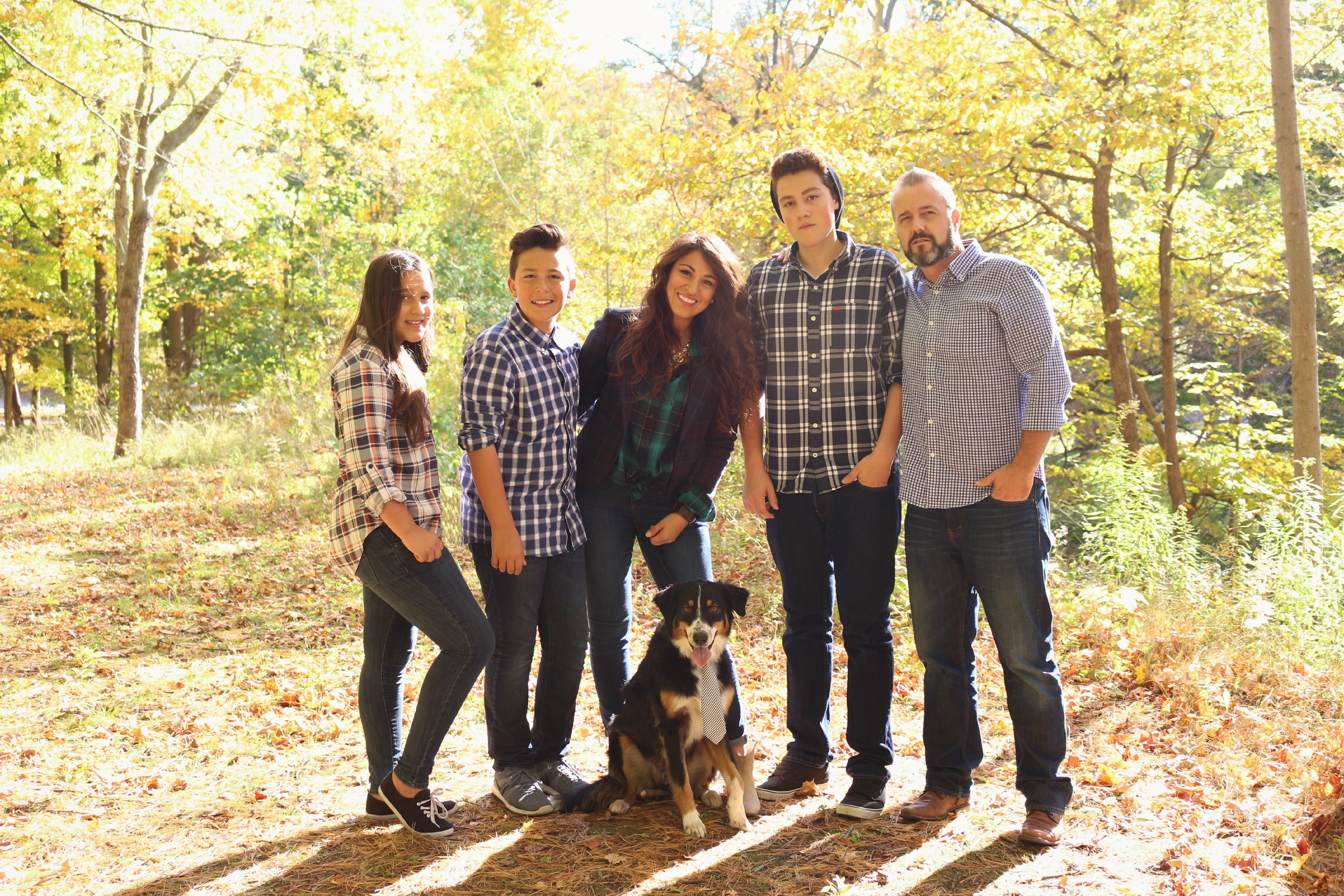 The weather was gorgeous and we took full advantage of it. It has become somewhat of a tradition for us to head outdoors during this time of year and take family photos. Sometimes I don't realize how much my kiddos have grown until I see them in photographs. They do grow up so fast.
I've always been aware of how blessed I am to have these beautiful people around me, but there are days when I am so present in the moment and my love and gratitude for my family overwhelms me. Each one of our children – made of the perfect mixture of my husband and I. And my husband, my true love and my rock.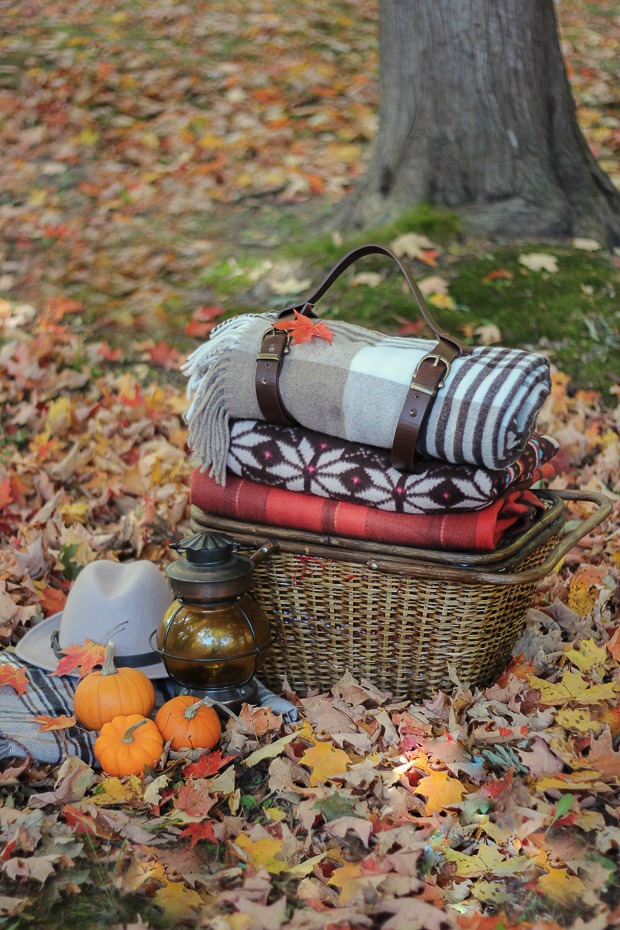 Each season has its own beauty and heading outside to take in the beautiful colours of fall is one of my favourite things to do.
And speaking of tradition, for the past two years, some of my best bloggy friends and I have been sharing the Seasons of Home series. For this year, I wanted to make something that will not only be practical, but also pretty to display at home as we cozy up our nest for the colder days ahead.
Materials:

Three faux leather belt
s or genuine leather
Leather hole punch
Wool Blanket
Needle
Thick embroidery floss
Scissors
Compound Glue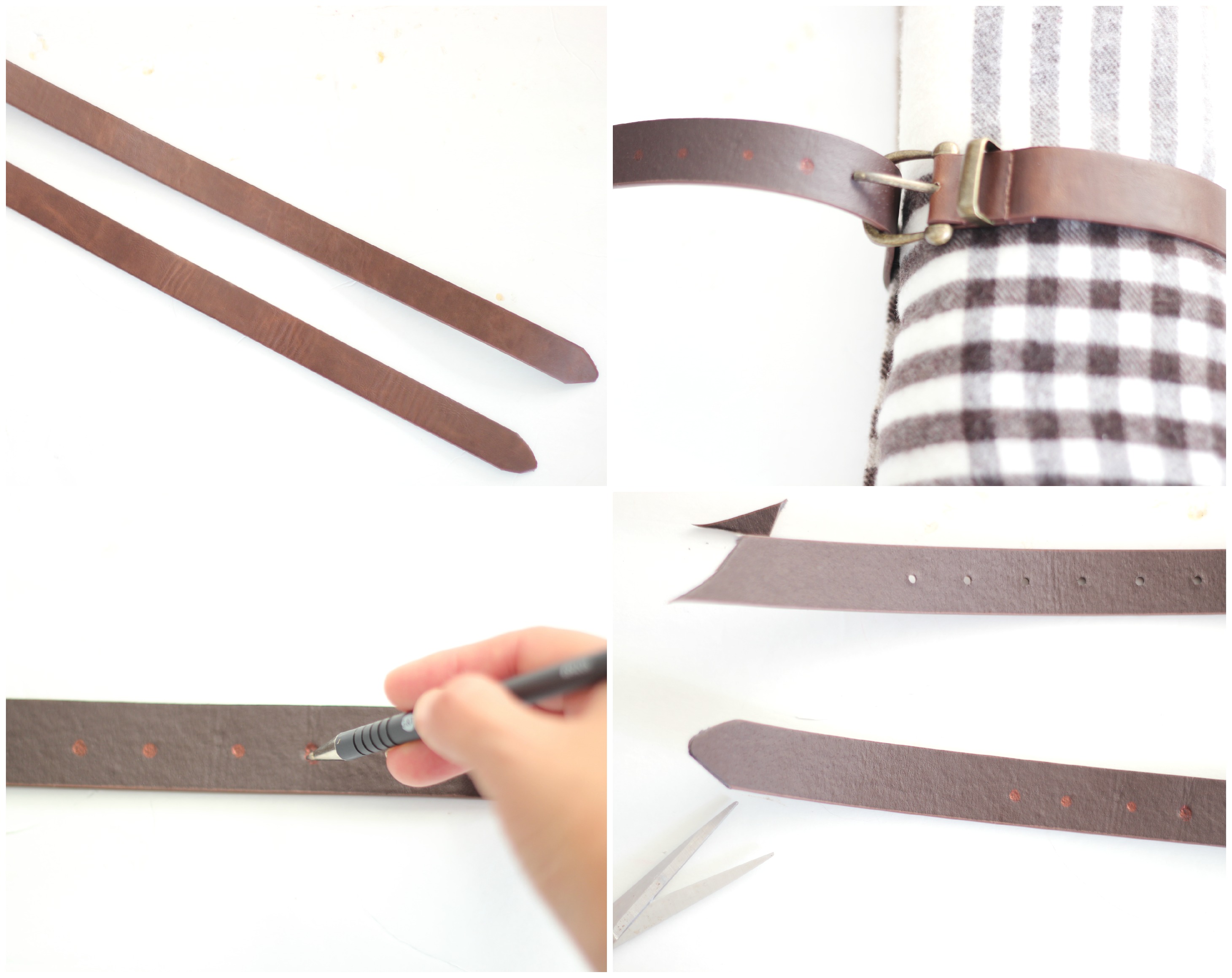 Roll up a blanket. Take one of your belts, wrap it around one end of the blanket and mark where the holes will be. Round the end of the belt.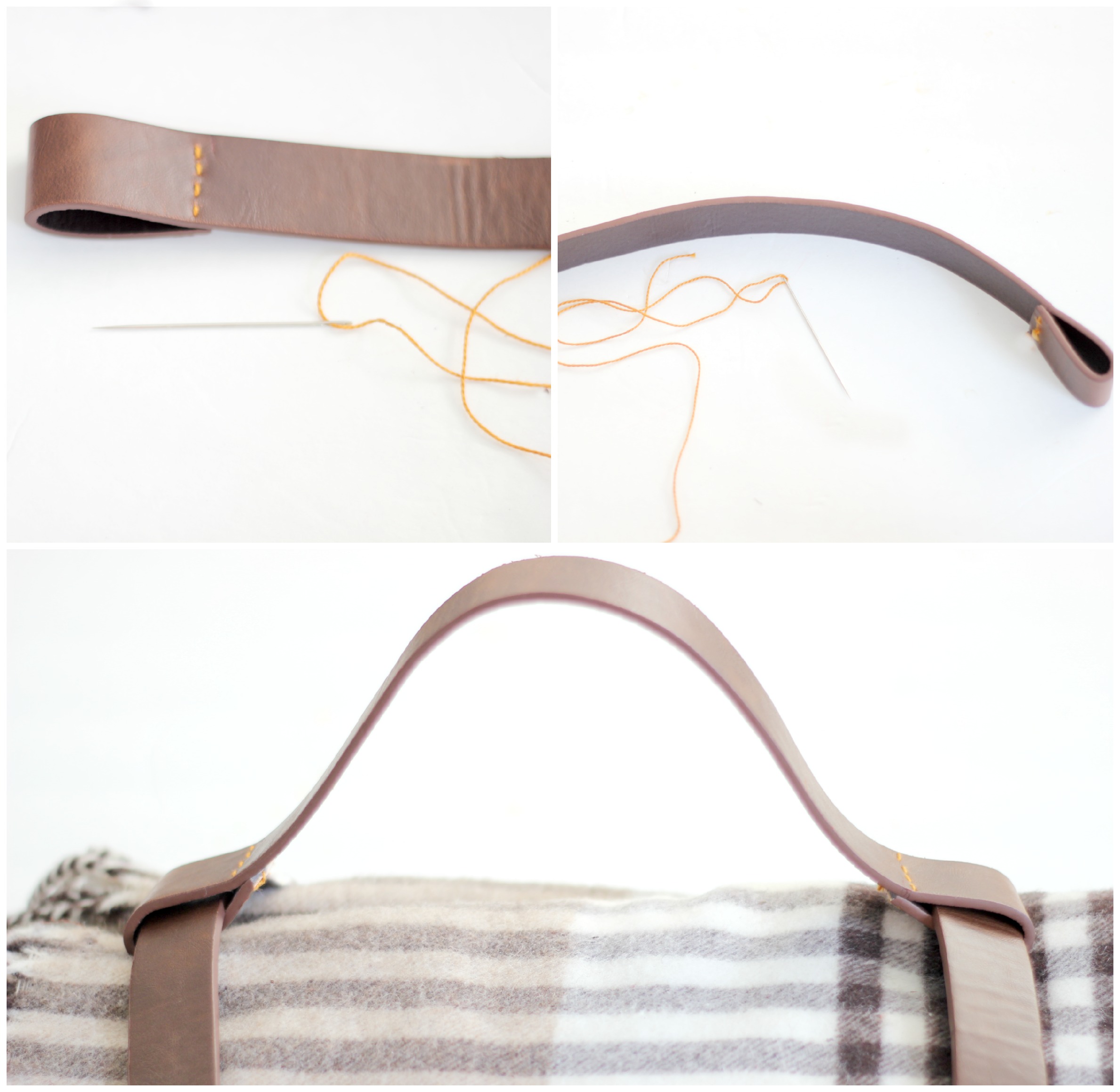 – Take another belt and cut off the buckle and the area where the holes begin. This one measured approx 18 inches.
– Make a loop on the belt large enough to allow the other belts to fit through.
– Sew it in place with some embroidery thread. Repeat on the other side. ( I added a little bit of compound glue to hold stitches in place)
– Fit both belts around each loop and buckle together.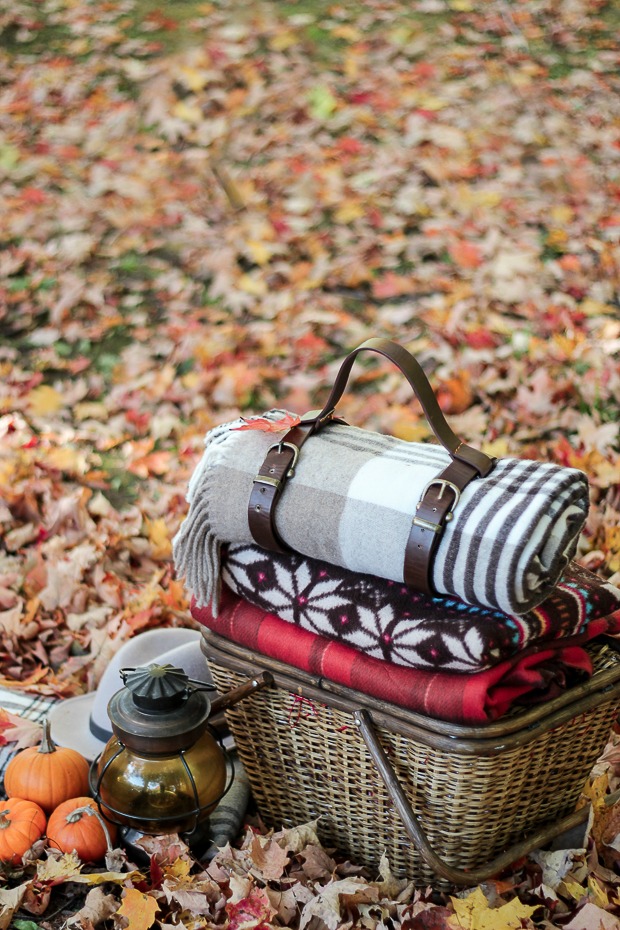 The belts are inexpensive thriftstore belts, or you can purchase faux leather belts at the Dollar Store.

And that's it! You have an adorable blanket carrier that you can bring along your next fall picnic or any time a year picnic.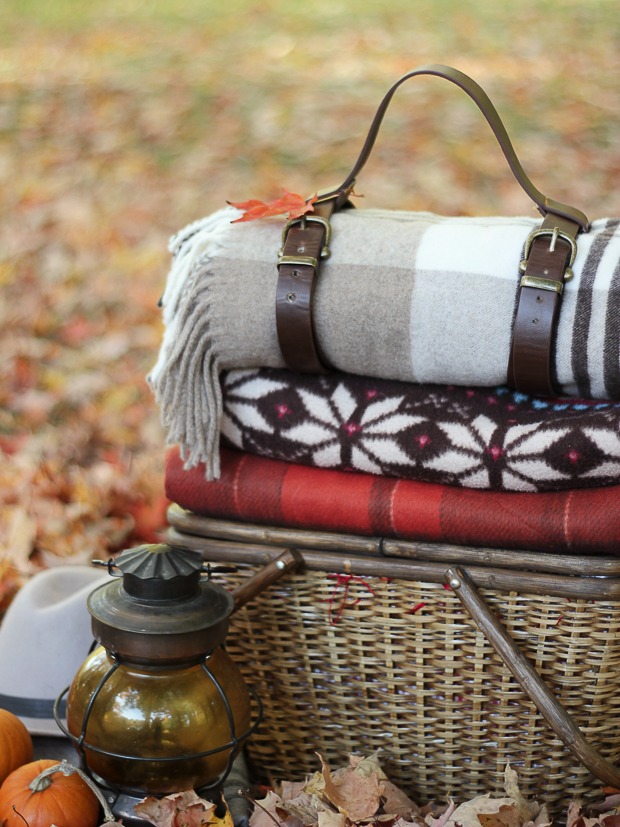 And here are the rest of my talented friend's inspiring fall projects…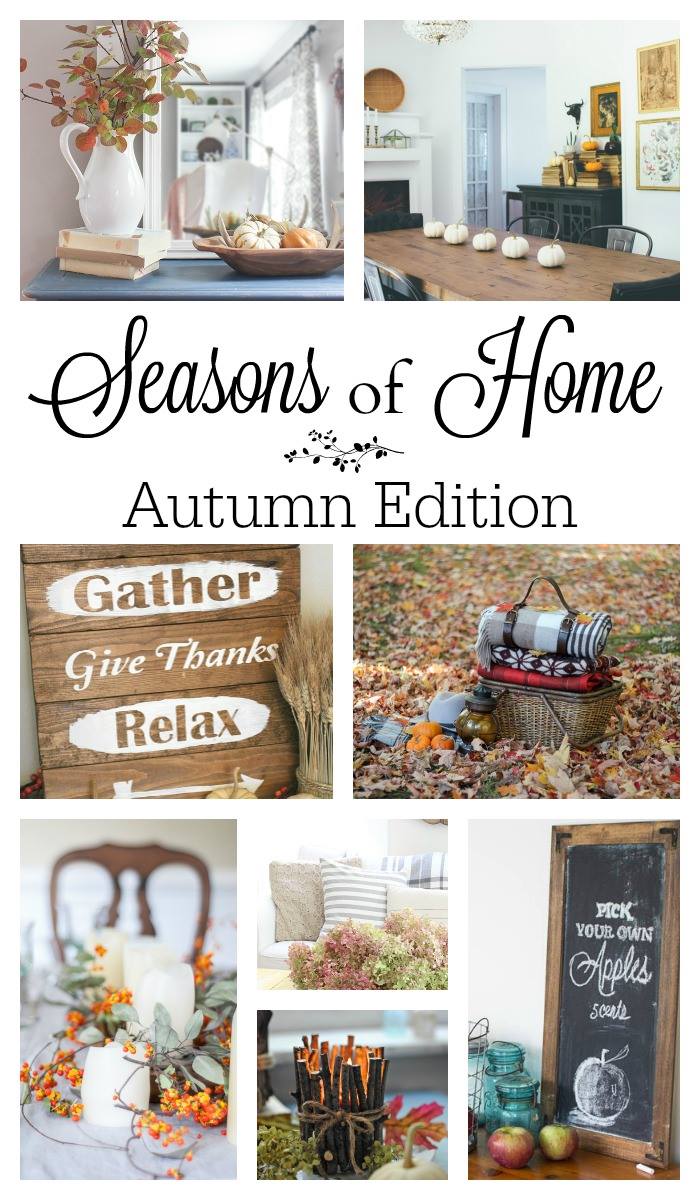 Shades of Blue Interiors �| �Thoughts from Alice �| �Clean and Scentsible
Craftberry Bush� | �The Chronicles of Home �| �Rooms for Rent
Finding Silver Pennies �| �Town and Country Living� | �City Farmhouse
Here are previous year's Seasons of Home