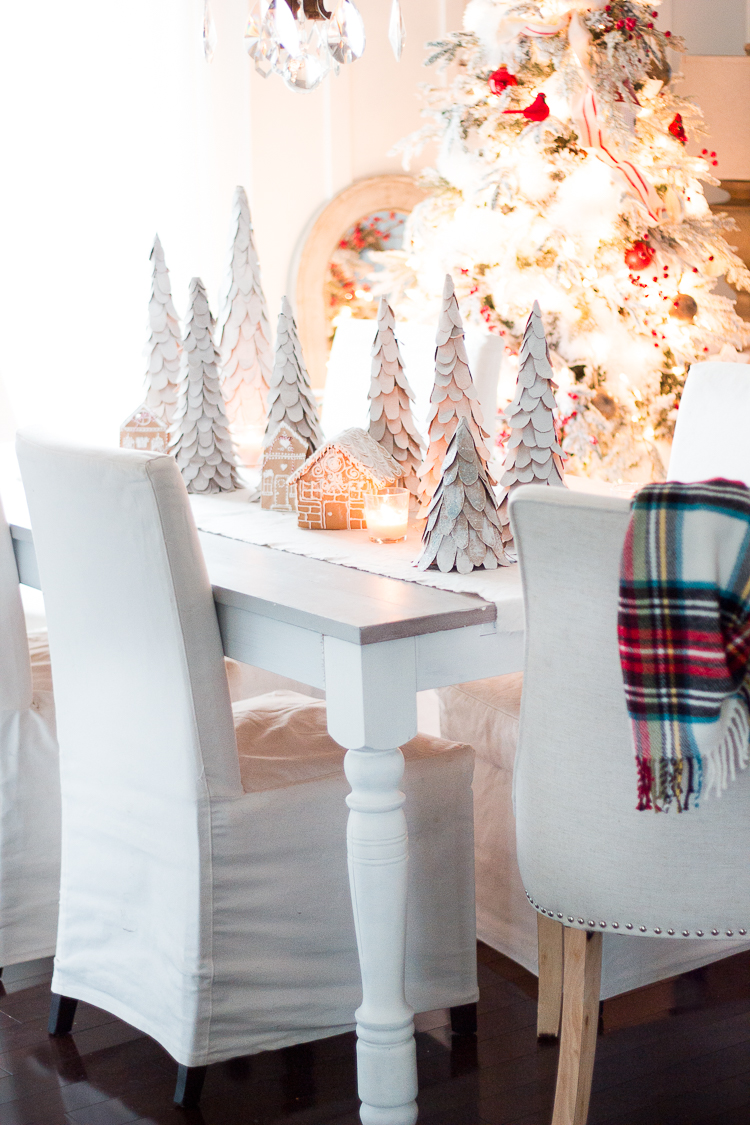 A funny thing happened last week as I was at my local UPS store mailing THESE trees to my friend Autumn for a fun local TV show segment to promote the HELLO HOLIDAY guide. The owner of the UPS store asked me if I had a shop and if I sold these trees.
I tried to explain to her what I did, and what those particular trees were for. I also told her that I didn't sell them but that she could find instructions on how to make them
on my site. To which she replied, 'I just don't have time. Can you make some for me?'  She needed them for a Christmas party and long story short, I ended up making them for her.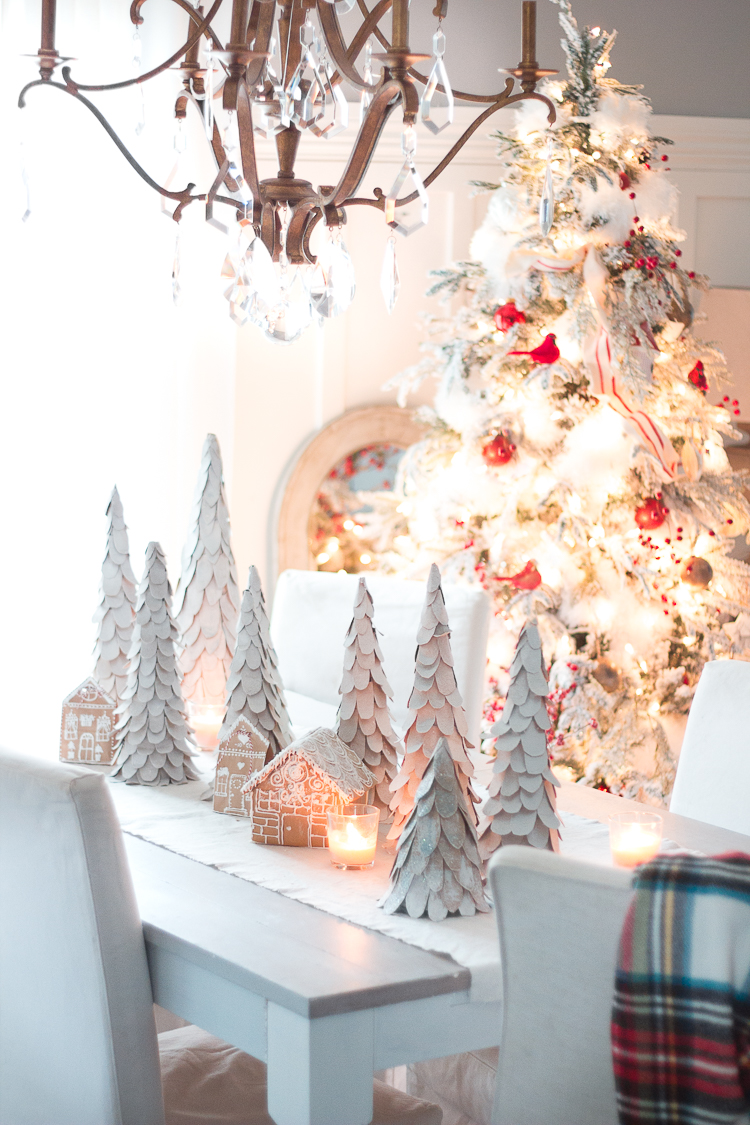 But not before I set them up on our dining room table with the little gingerbread houses. The glow of a Christmas tree just makes everything look magical don't you think?
After posting this image on Instagram, I got a lot of requests for the tutorial. So I dug up some REALLY old photos of the process which I had already posted HERE.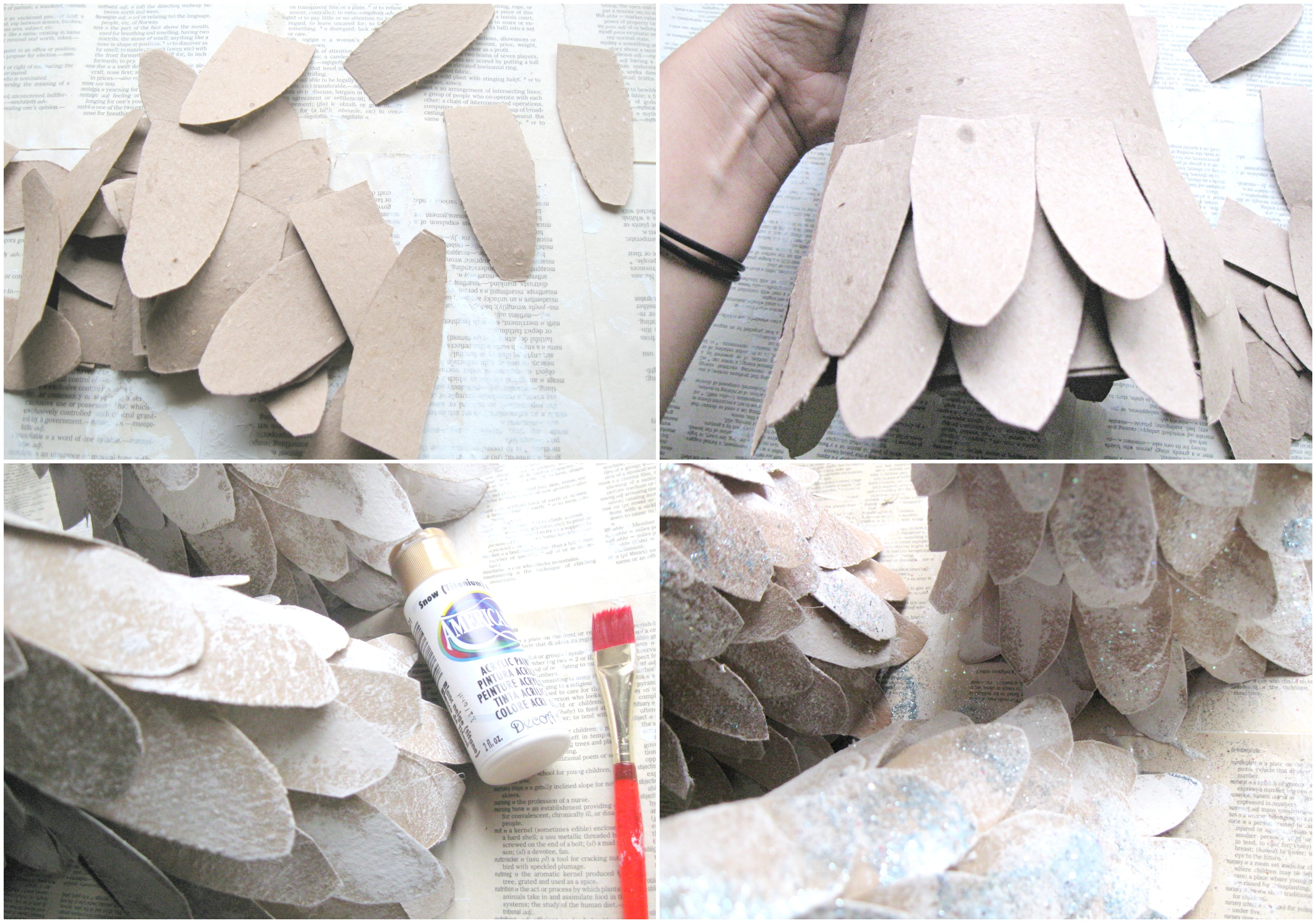 I made cones out of cereal boxes (not pictured) and cut several scale like shapes.  Starting at the bottom and gluing them side by side, I proceeded to glue the next layer, staggering the order as pictured.  I continued all the way to the top and then painted with a quick wash of white.
On the original post, I wanted the brown to show through, but these 'updated' versions I covered them completely with white spray paint. I allowed them to dry and brushed some glue and sprinkled glitter over them.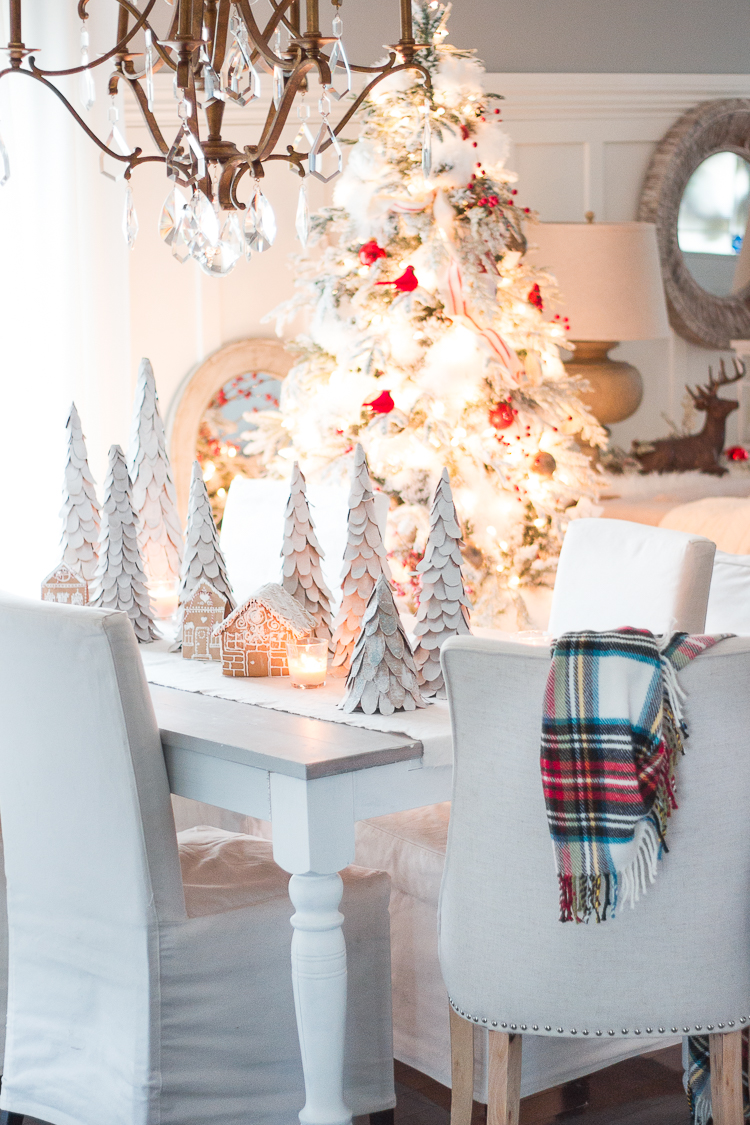 That was four years ago, and I still love them so which goes to show you that some of the best things in life are almost free' ha.
Thanks so  much for stopping by today. See you later on at The Inspiration Gallery…xo