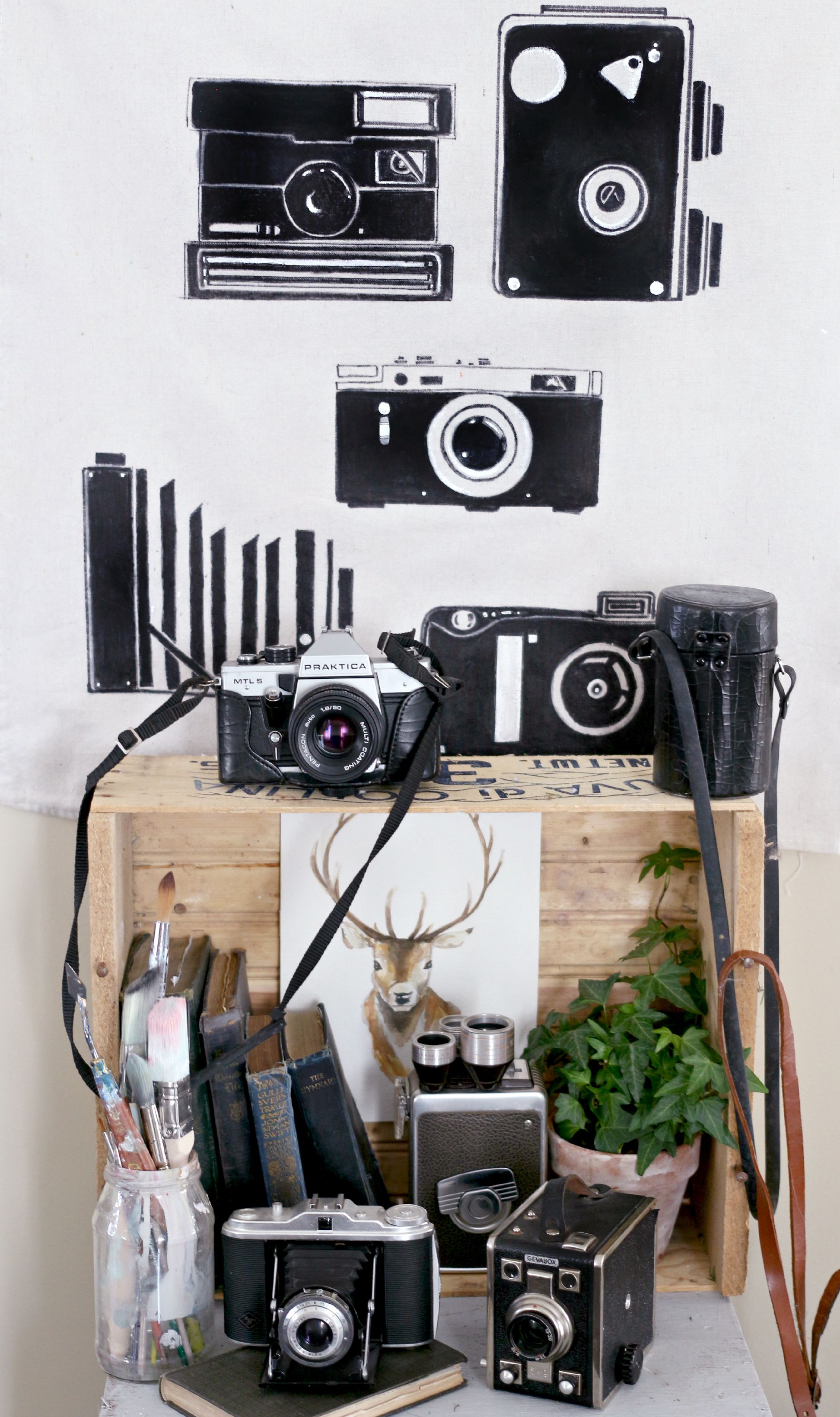 As time passes, I realize that there are certain materials things that I have grown to cherish and consider precious. My vintage camera collection is one of them.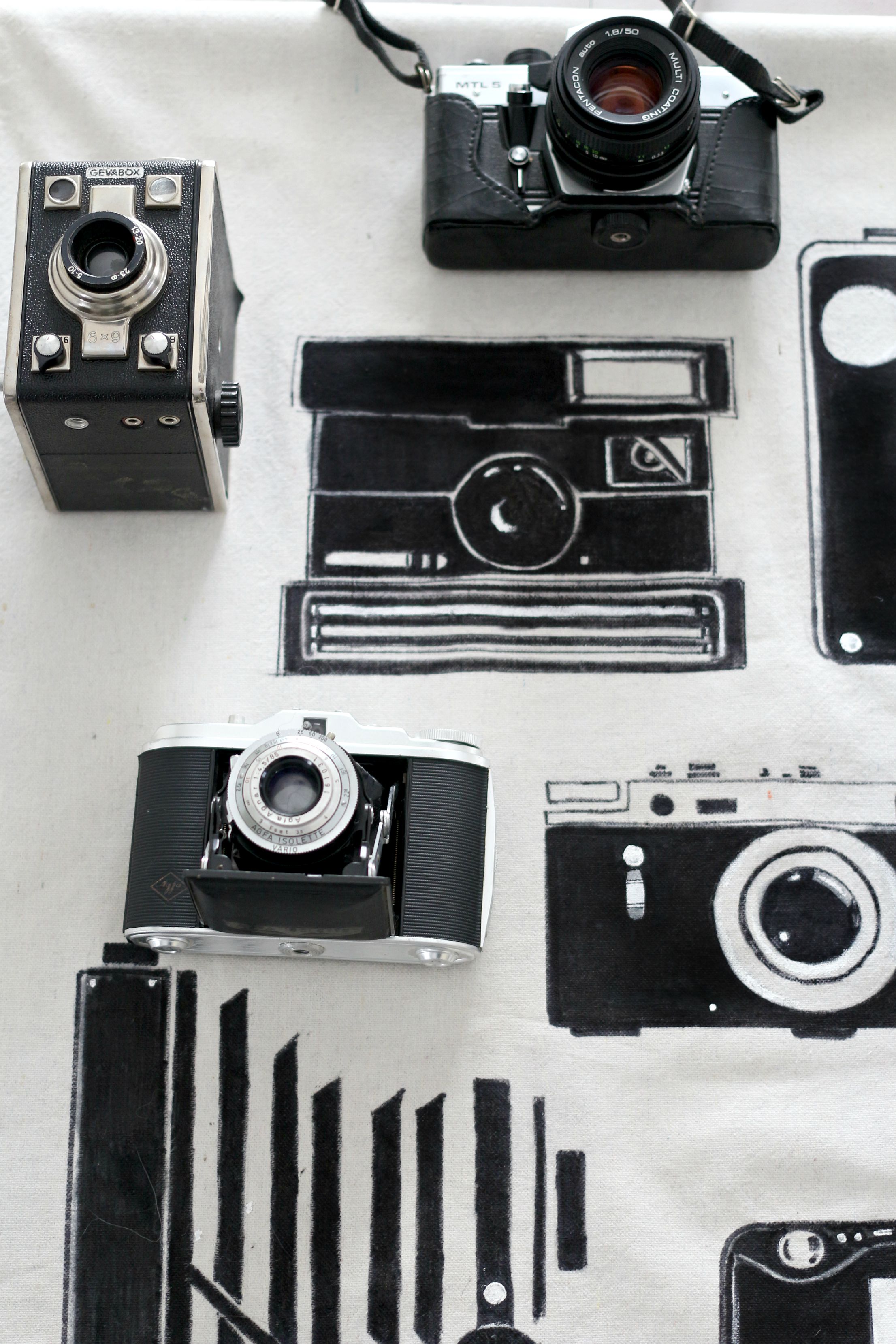 Every time I pass by one of my old cameras, I'm taken back to day trips to the cottage with my family. The warm breeze of summer and melting ice cream cones by the lake. Every summer we drive down to a little curiosity shop in the middle of nowhere and explore with amazement at the many, many items the shop keeper has collected over the years.
She has been doing this for the past 50+ years and admitted things can get a 'little' cluttered at home.  We came to appreciate why after a couple of our attempts to purchase items were met with 'I'm not in a rush to sell this' or 'I don't think I want to sell that today'.  Perhaps they held a story so dear to her that she could not let go or perhaps they were given to her by a beloved relative…I'll never know.
She confessed that she had brought some of her husbands old cameras to sell but soon took them back home because she could not part with them.  I wondered how many times she had tried.  But every time we visit, we have been able to walk away with one or two. I hope she knows that I also cherish them as much as she does.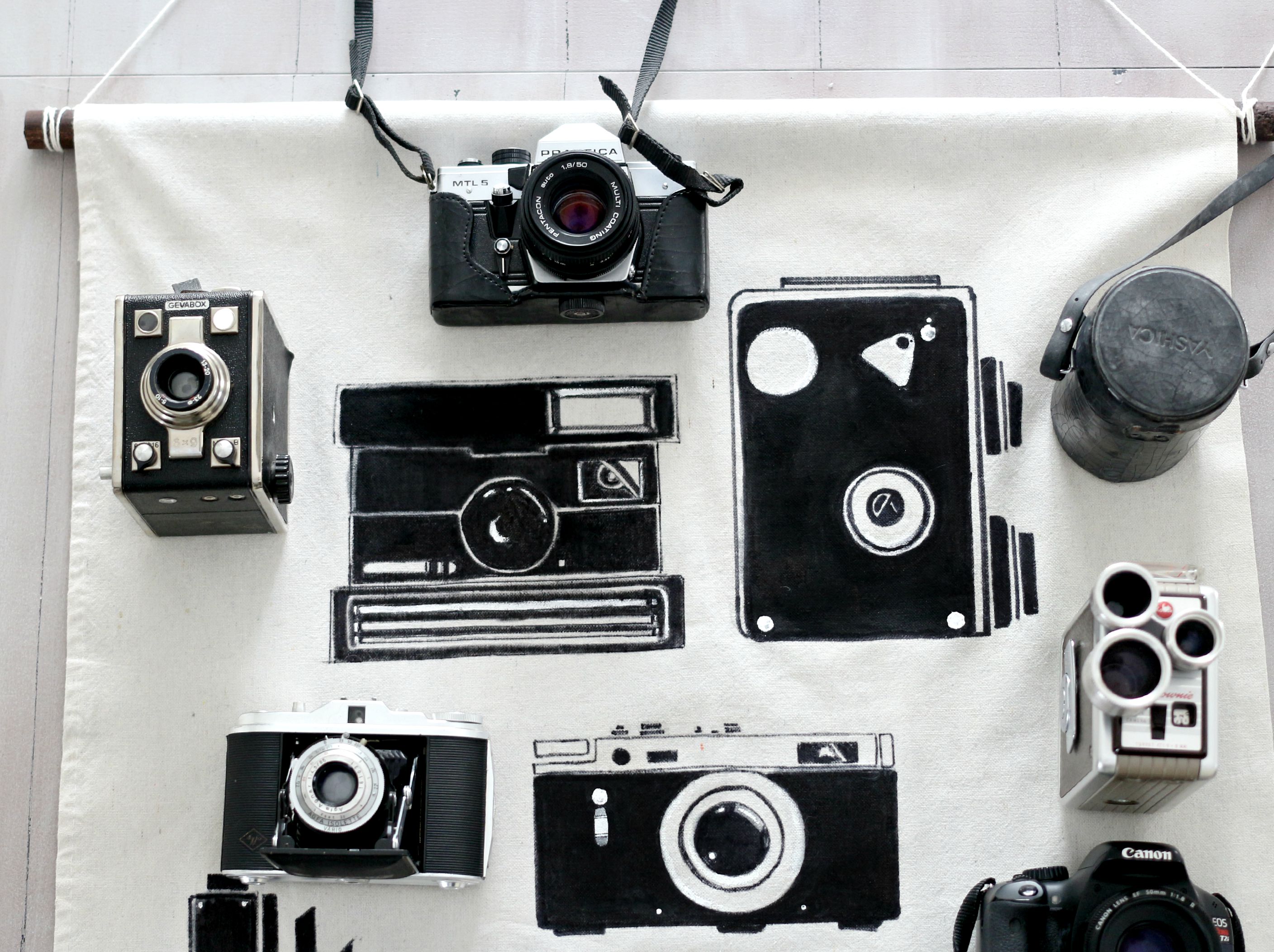 This particular piece of art sits in our office downstairs. I don't think I've ever shared it here on the blog before.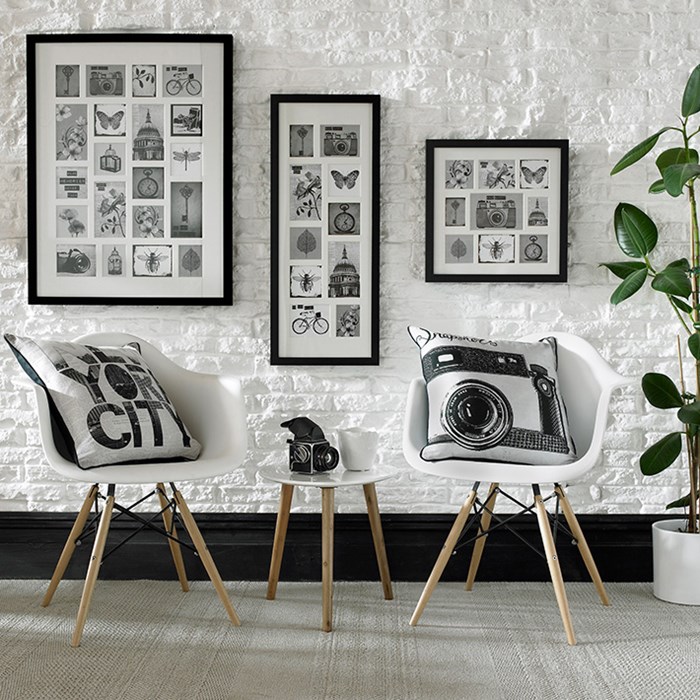 I painted it a couple of years ago but was recently reminded by this pillow from Graham & Brown and thought it would make a great addition to my son's room, where I cautiously will be displaying my precious cameras. We just finished building some really cool industrial shelves and I can't wait to share them with you.  If you've never heard of Graham & Brown, they are UK based company which has recently opened in the US and Canada. I have the honour to be one of their brand ambassadors.  I welcome you to visit their site and be inspired by their gorgeous wallpapers and home decor accessories.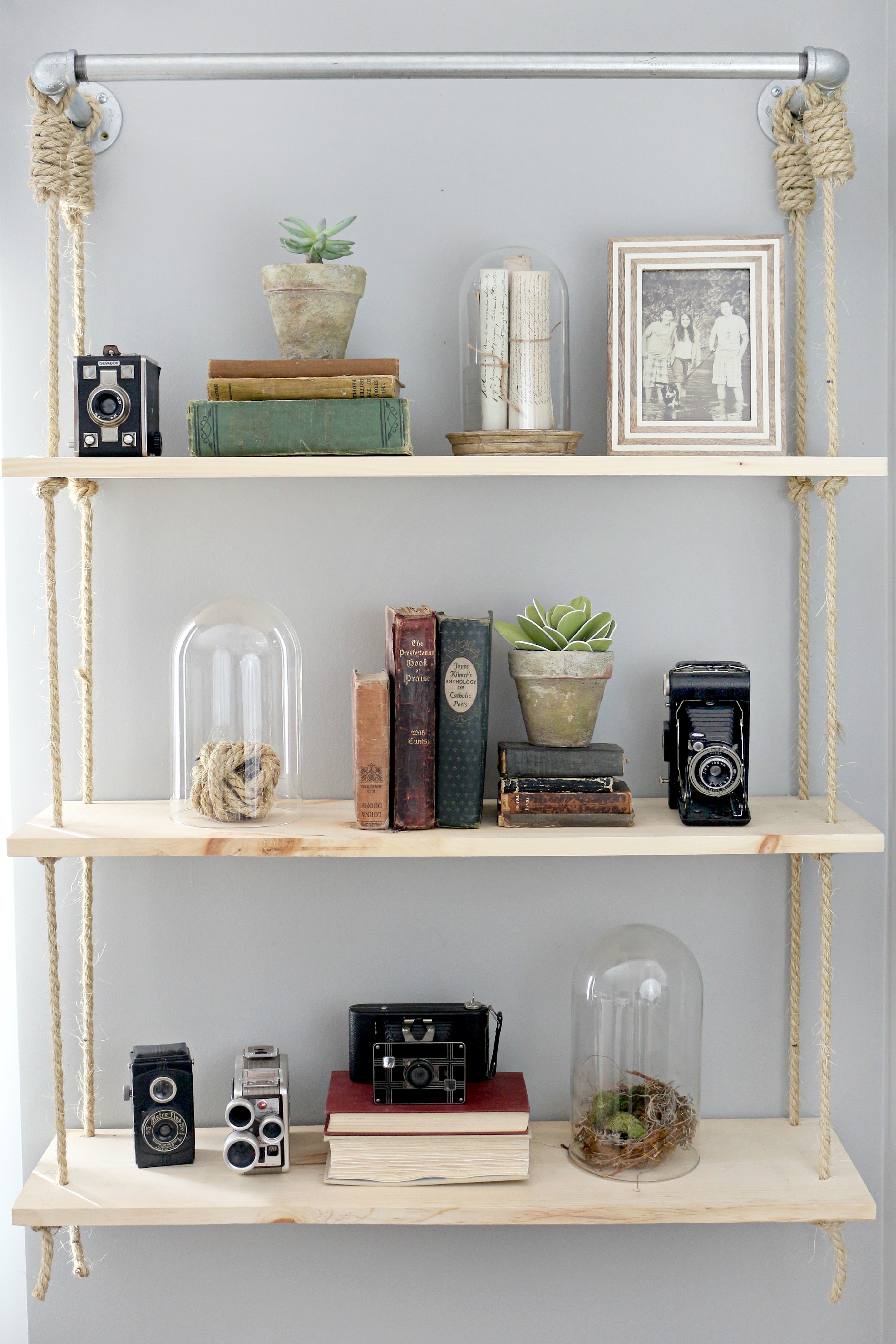 This cameras tend to move around a lot in our home. When we did the hanging shelves HERE.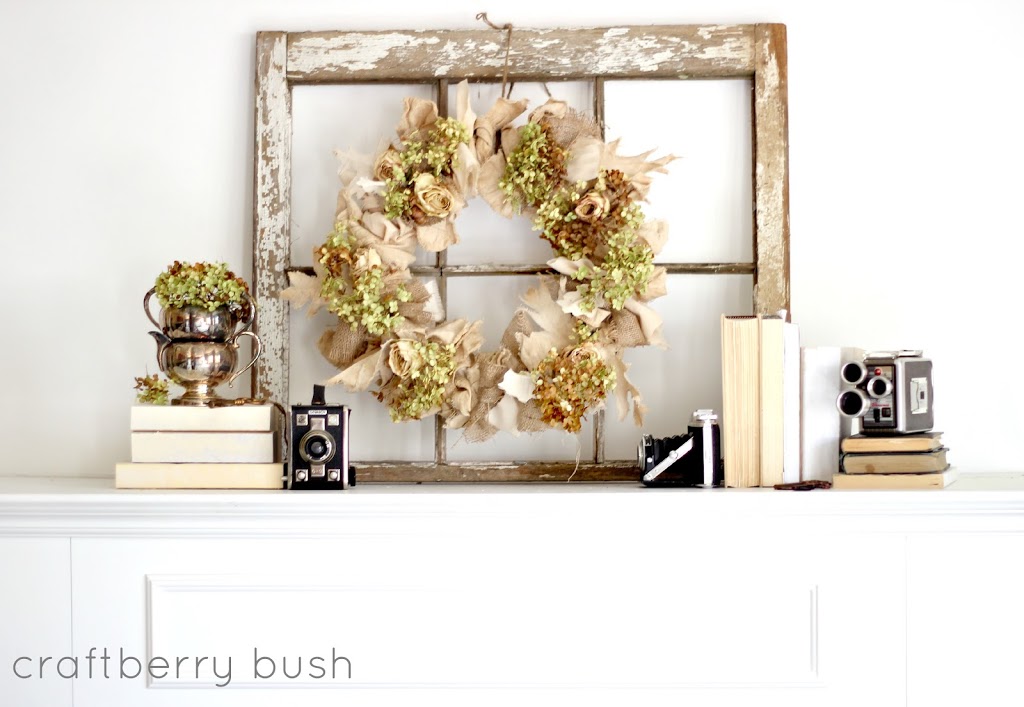 My old late summer mantel HERE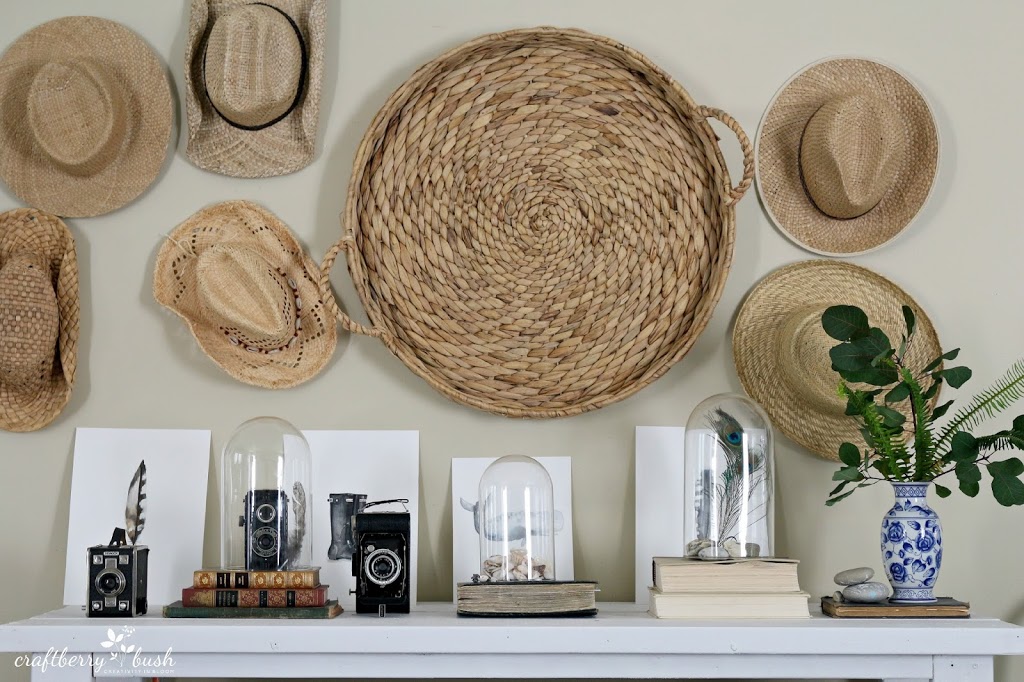 Last year's home tour.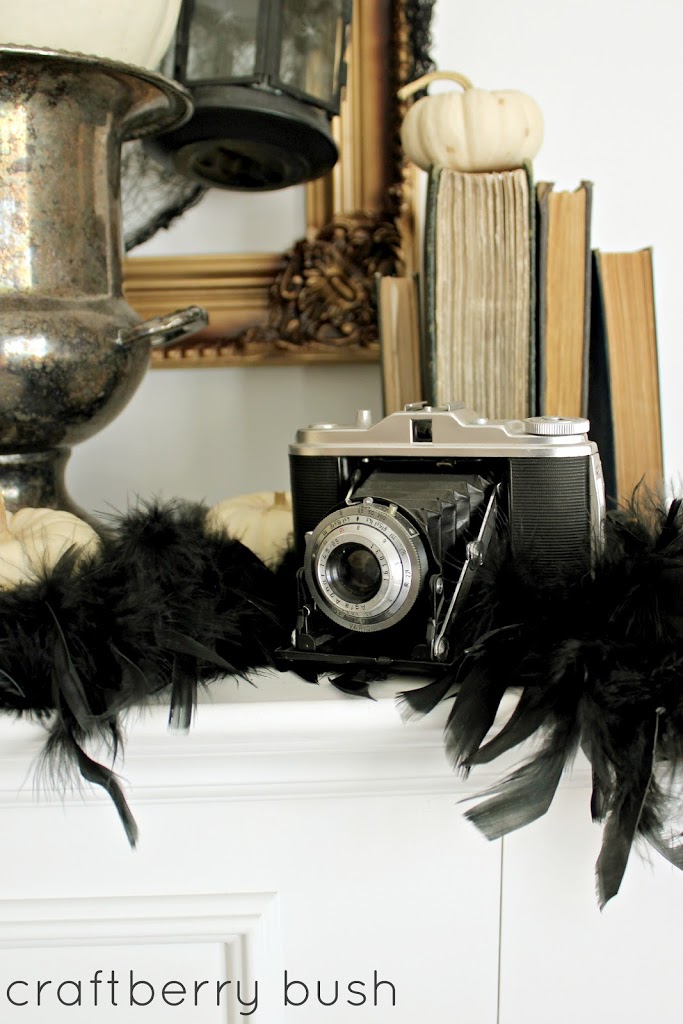 It's funny how certain things make you feel nostalgic. Do you have any items which you treasure and move around often?