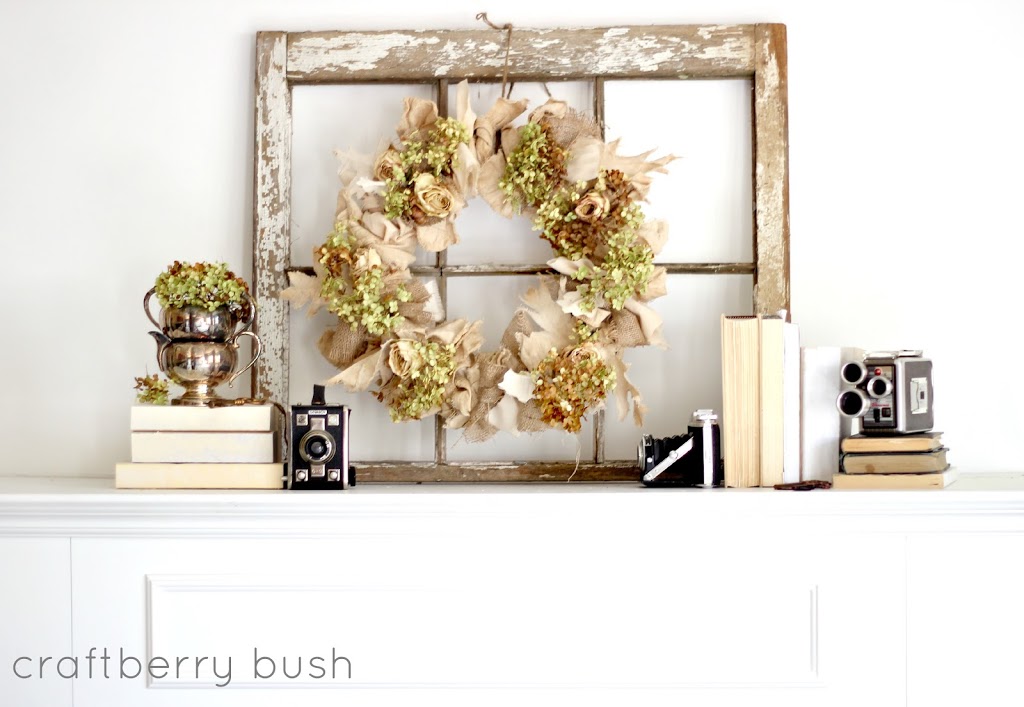 If you are visiting for the first time, welcome.
Make yourself at home,
I hope you enjoy your time here.
Waking up this morning was extremely difficult as the sound of rain and the darkness of dawn was so enticing. Not to mention a restless night of first day school jitters and a severe thunderstorm having kept us all up.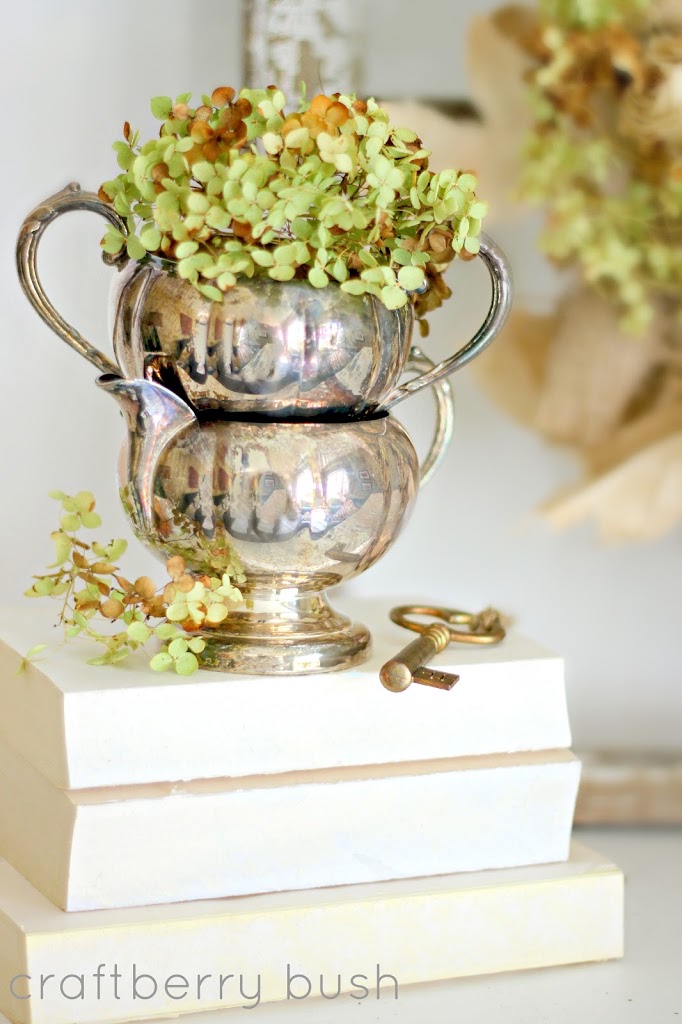 Needless to say, kiddies made it to their first day of school on time. As we walked them towards their respective classrooms, I was surprisingly calm. We said our goodbyes and off they went. It wasn't until hubby and I returned home and walked into the empty, quiet house that it hit me and I cried a little. Not the ugly cry, just the little cry that says you are a mom.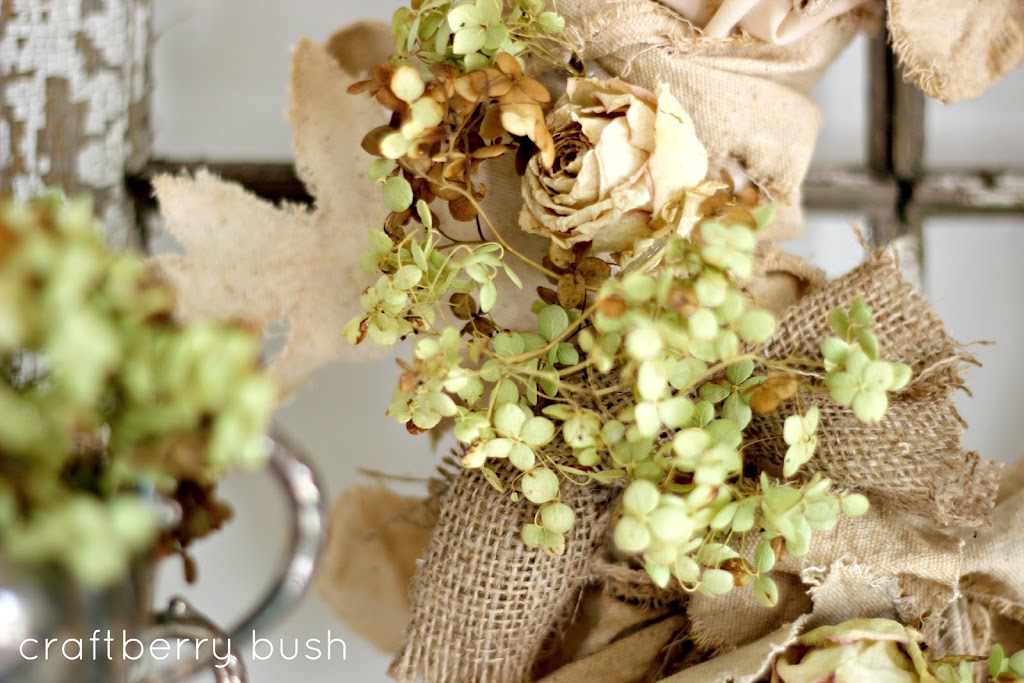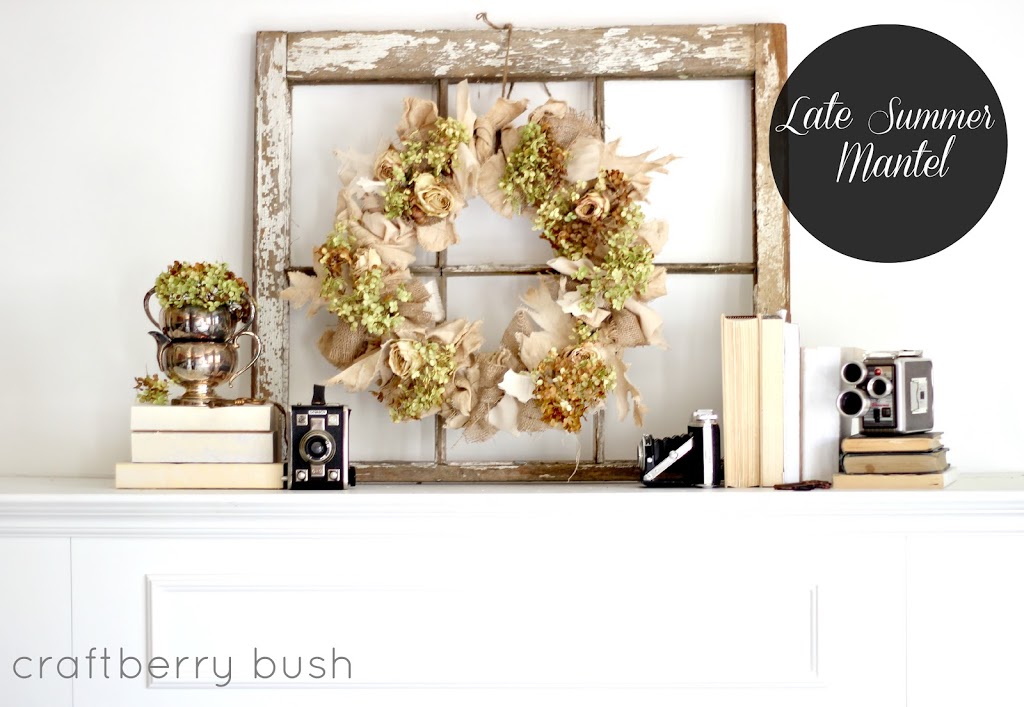 Today, I wanted to show you what our mantel looks
like
right now, as we make the transition into Fall.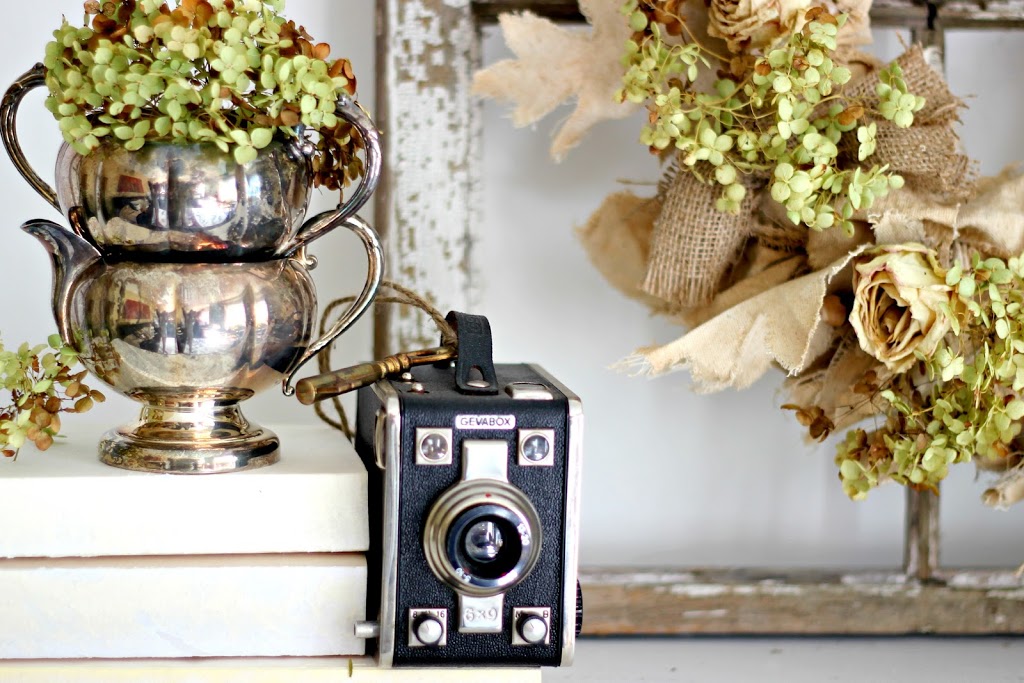 I will be digging out our pumpkins and such sometime soon, but I'm not ready to kiss summer goodbye just yet. For now, I am displaying some of our vintage cameras that we have collected over the years.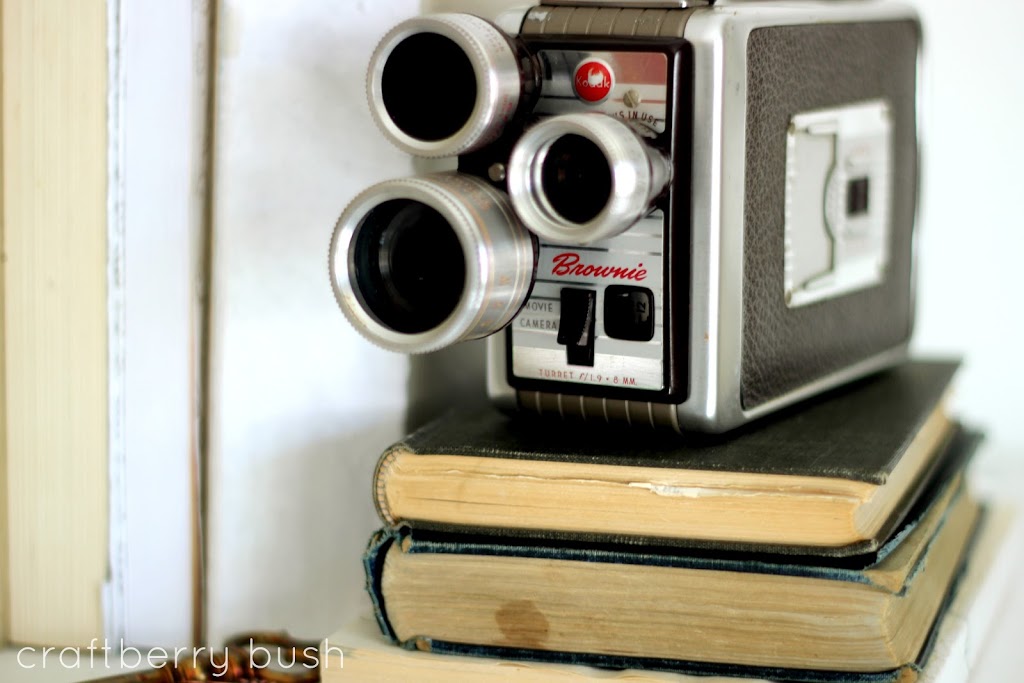 This is our most recent one – a Kodak video camera which is still in working condition.
I haven't done any research on it, but believe it's from the late 50's early 60's.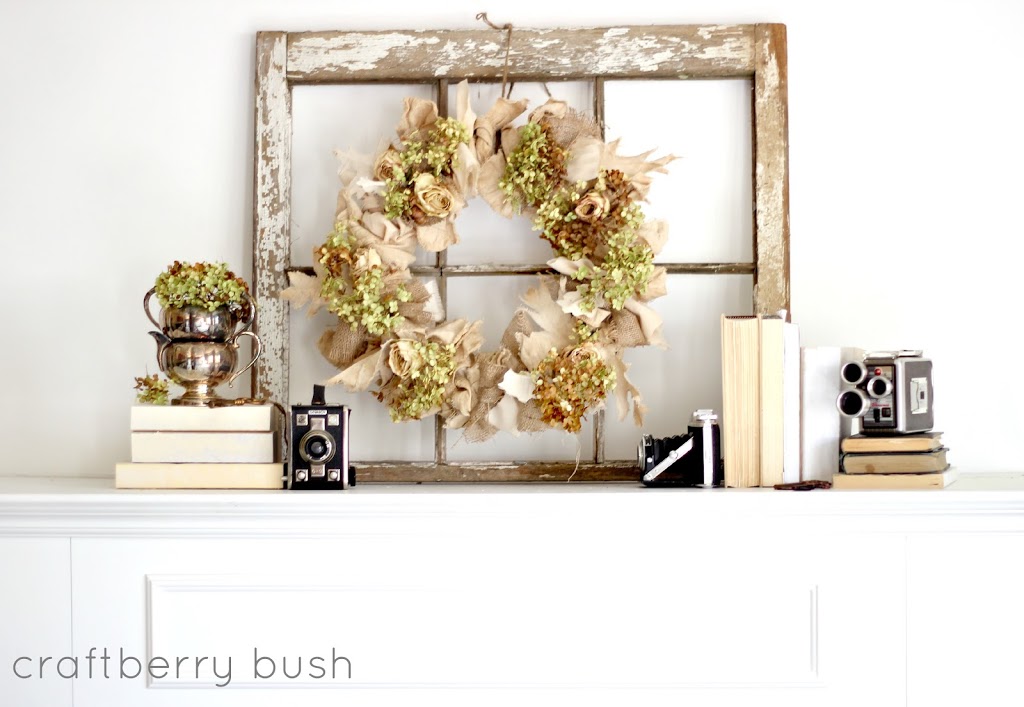 The mantel is clean and simple. It feels nice to look at the mantel change from season to season, setting the scene for the rest of the decor around the house.
Here is what our mantel looked like last week. Have you started your Fall decorating yet? Or are you hanging on to Summer?

I hope you are having a good week!

much love,
Lucy