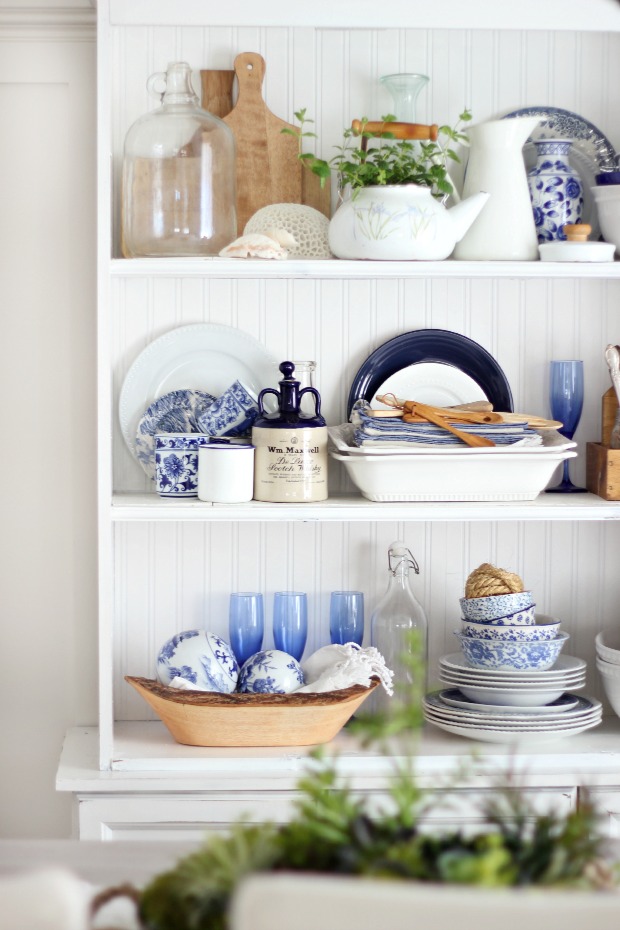 Hello friends. I hope you had a great weekend. It's a long weekend here in Ontario which marks the unofficial start to summer.
Which means it's time to once again welcome a new season.
Today I wanted to show a little bit of the process I follow when styling my hutch or shelves.
I had every intention of doing a step by step, but got a little sidetracked and decided to remove the glass panels off the hutch.
Which took much longer than I anticipated and by that time, I had to rush the rest of the process, thus making me forget to take step by step photos.
But I did manage to capture some and hopefully you will find some some of these tips and tricks useful.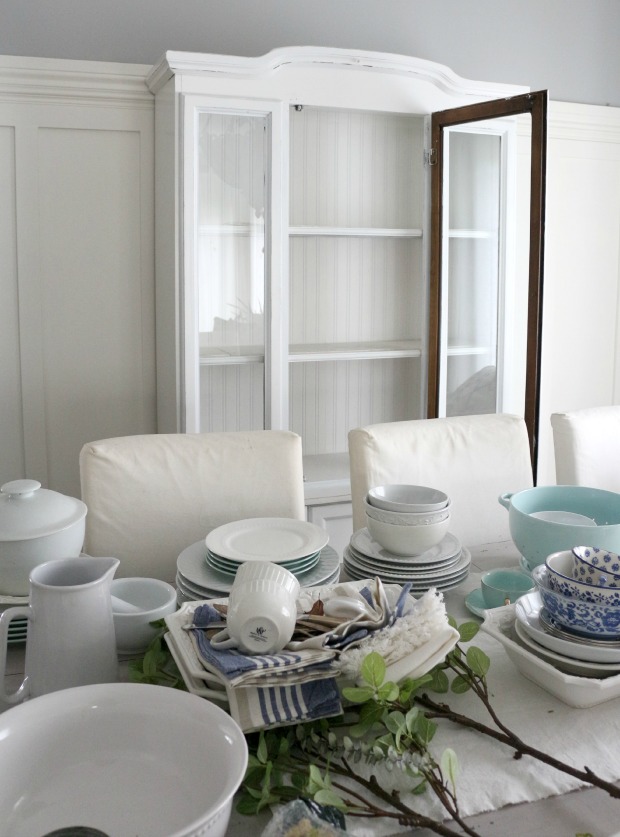 You need to start with a clean slate. I like to take everything out of the hutch and give it a good dusting.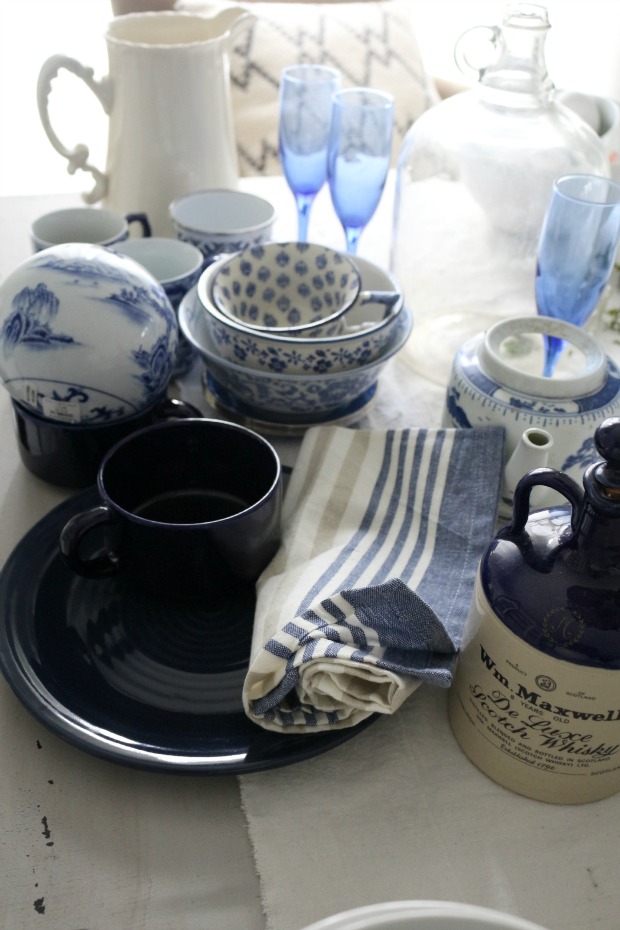 I determine a color scheme or theme and shop my home. In this case, I knew I wanted blues and browns.
So I gathered as many blue and brown items I could find from around our home.
You might not use every item, but it helps to have them laid out in front of you.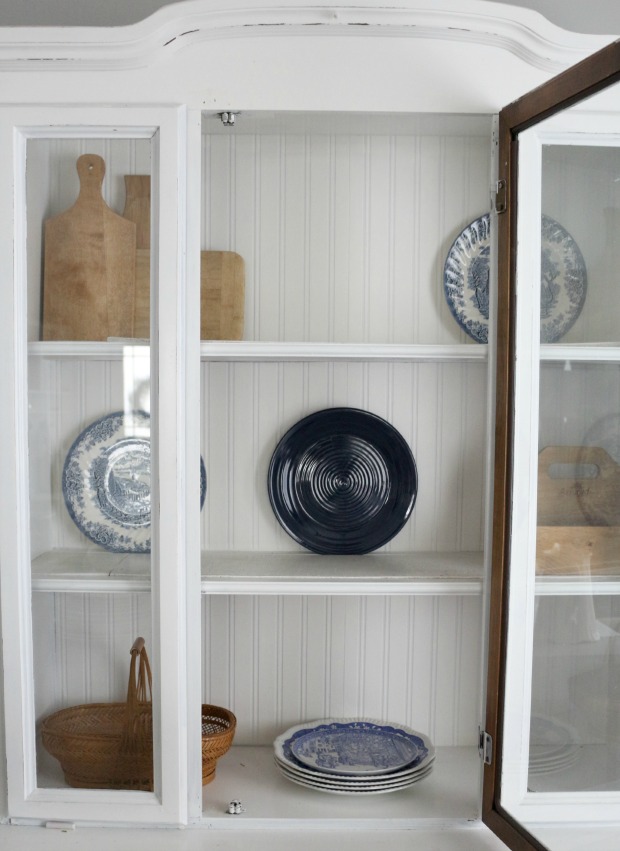 I really believe that decorating does not have to cost you much.
I used old cutting boards, thrifted dishes and wicker baskets.  All things we already owned.
I like to work in threes and create balance by adding the reoccurring color to every shelf. In this case, brown and blue.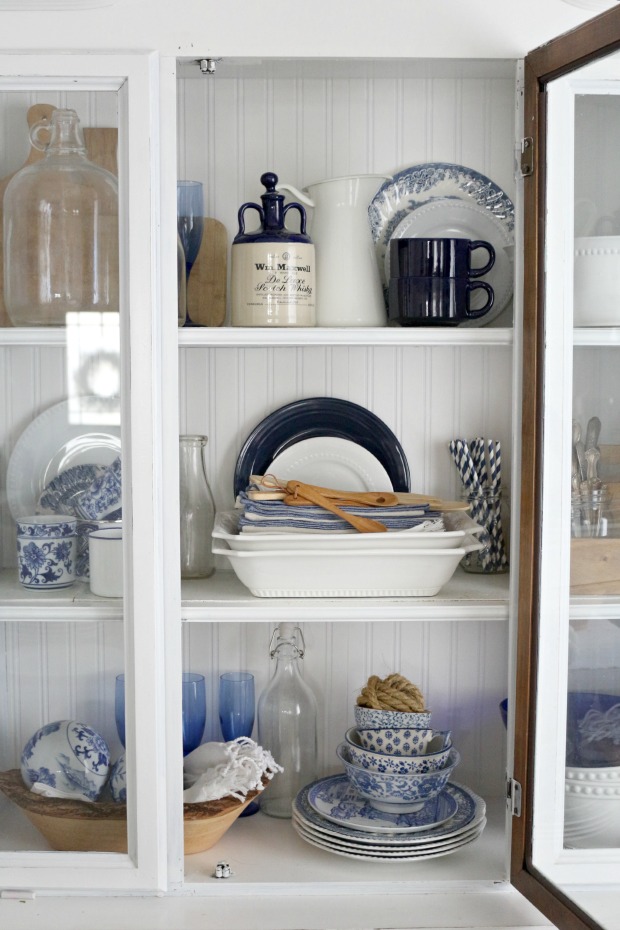 I then proceed to incorporate little vignettes comprised of items of varying heights and textures.
Breaking news: This is the part where I decide that I need to get rid of the glass panels, so everything has to come back out of the hutch.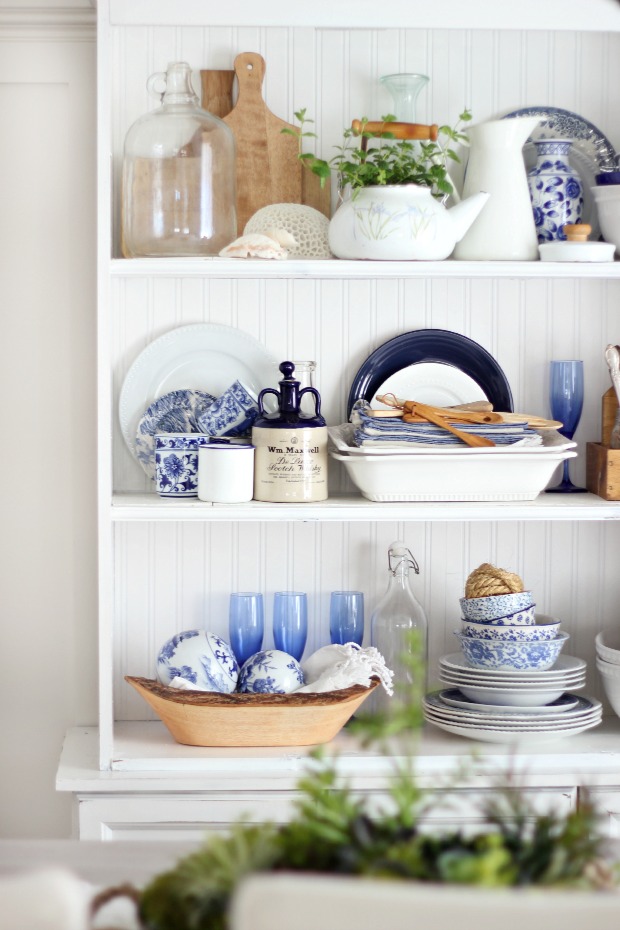 Where were we? Oh yes, I put together my vignettes in threes. and side by side. For example:  Take a close look at the shelves.
You can see that though there is a cohesive lineup of items, they are all arranged in smaller groupings.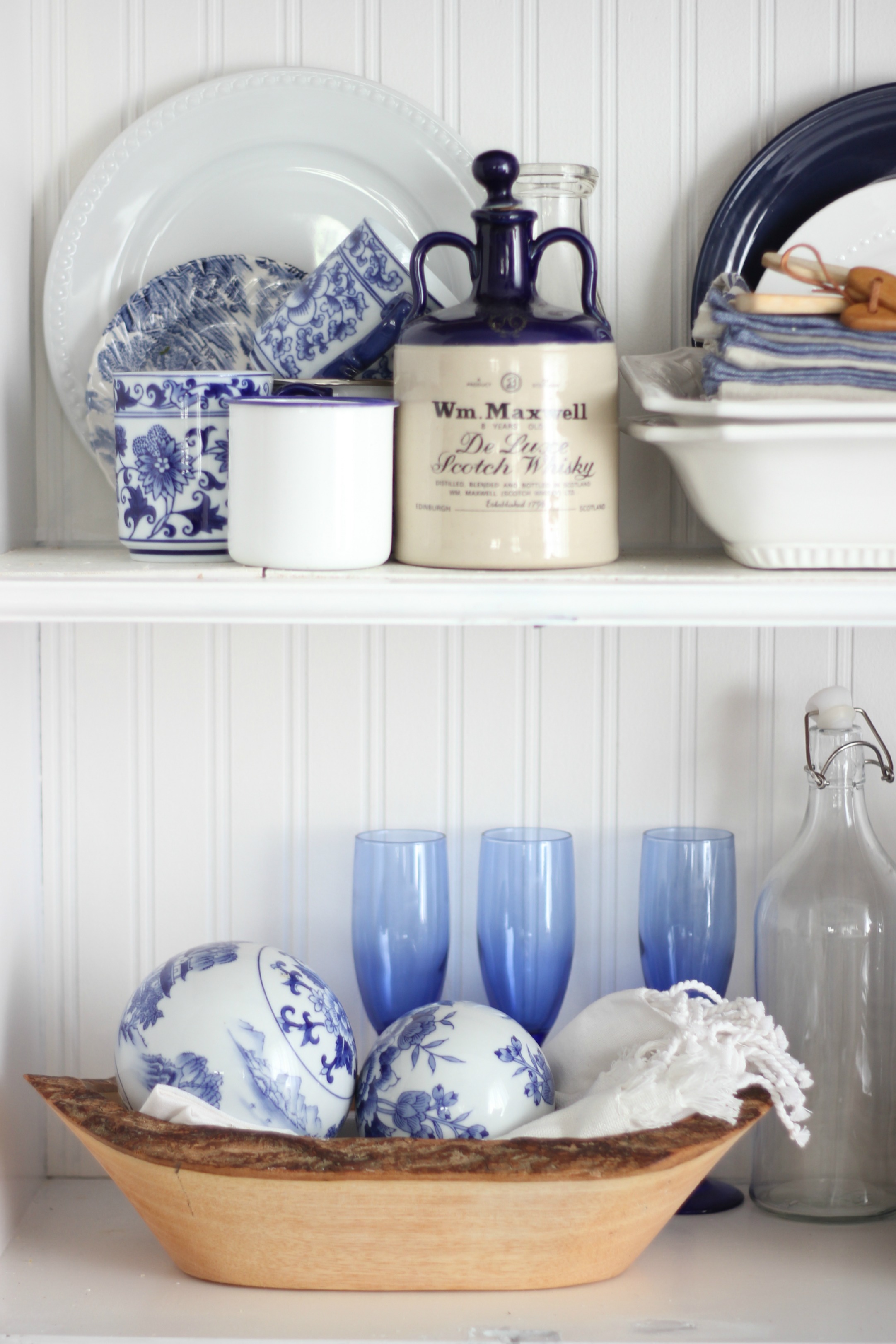 Here is a closer look…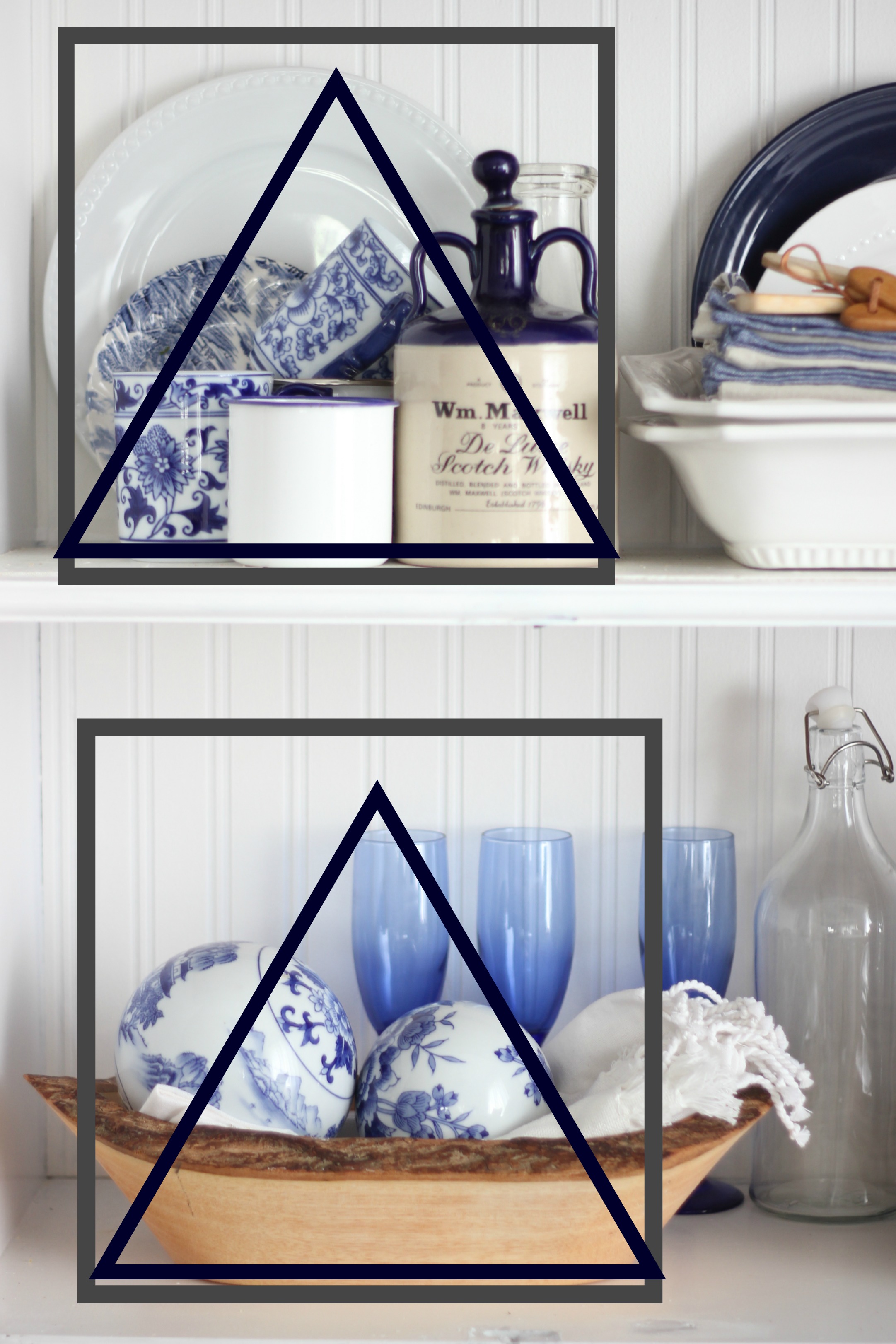 The square represents the vignette and the visual triangle within. I explain more about the visual triangle HERE.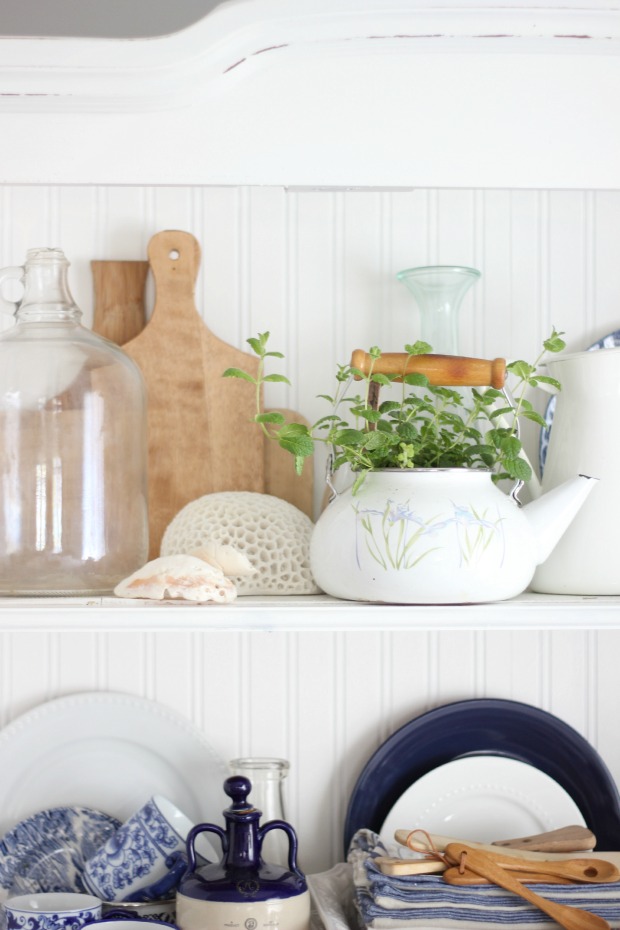 I use the same theory on every shelf and add items in between each grouping as a transition between groupings.
Usually these items will not be of a dominant color.
For example: The milk jug in the background and the smaller shells on the top.
These items blend in but allow your eye to travel smoothly through the arrangement from one grouping to the next.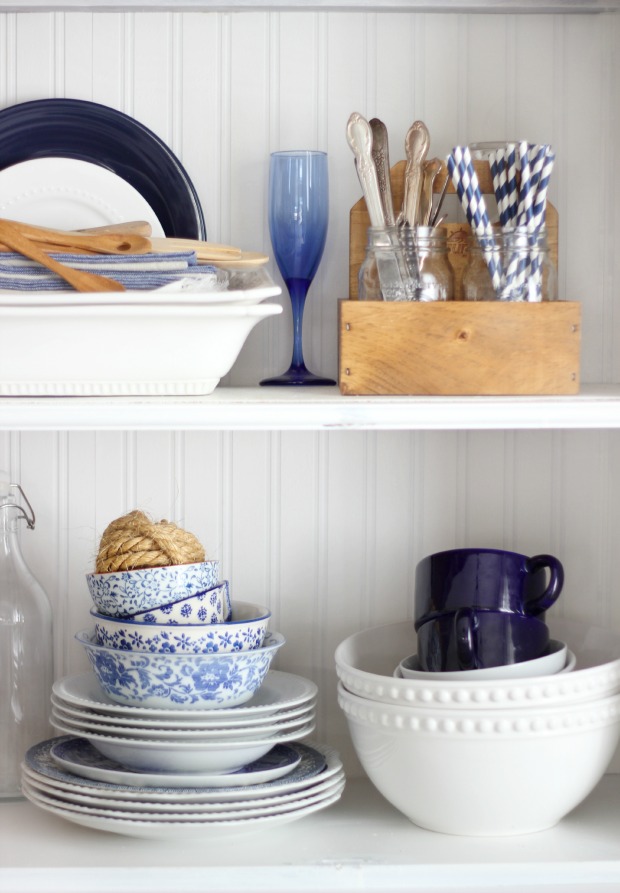 I truly believe that decorating your home, does not have to cost you much. I needed a touch of brown and by simply
tying some sisal rope in a ball I achieved the balance I needed. Equally with the striped straws which cost me about a dollar.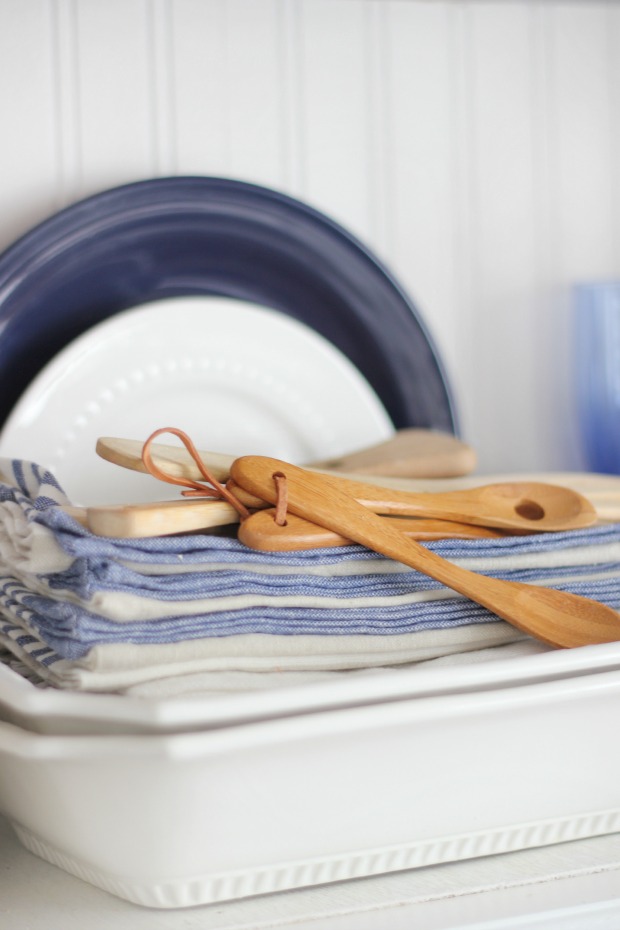 These cute little wooden spoons and inexpensive napkins also bring cohesiveness to the hutch. All without breaking the bank.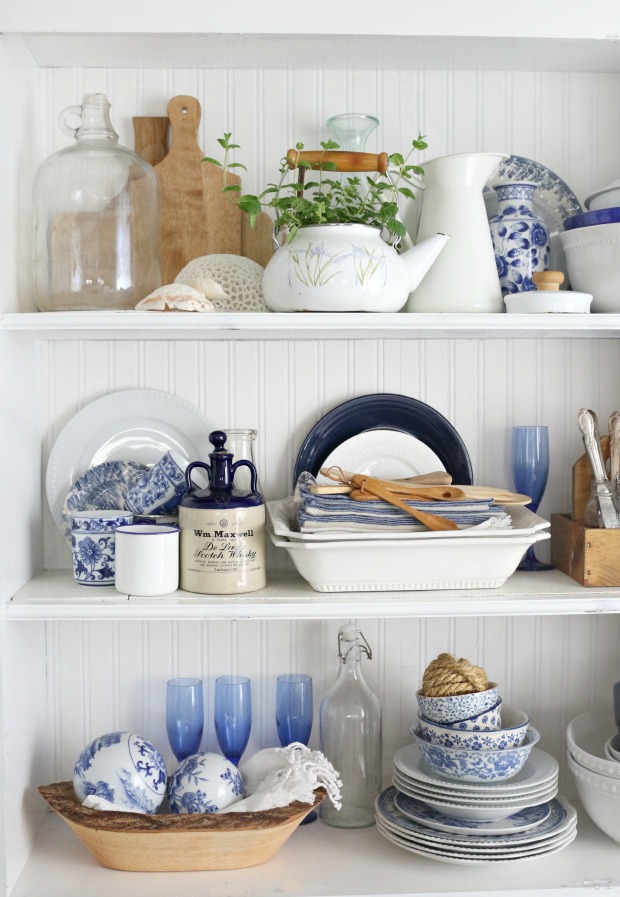 There is obviously a lot of trial and error and moving items from one place to the next while styling.
But these are just some of the guidelines, I personally follow when styling my shelves.
I hope you found some of them helpful.
Thank you so much for dropping by.
I'll see you on Wednesday for a super fun and delicious entertaining idea perfect for summer.
much love,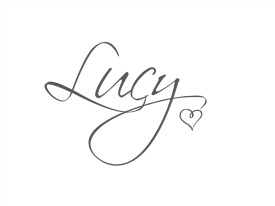 Here is the hutch last summer.