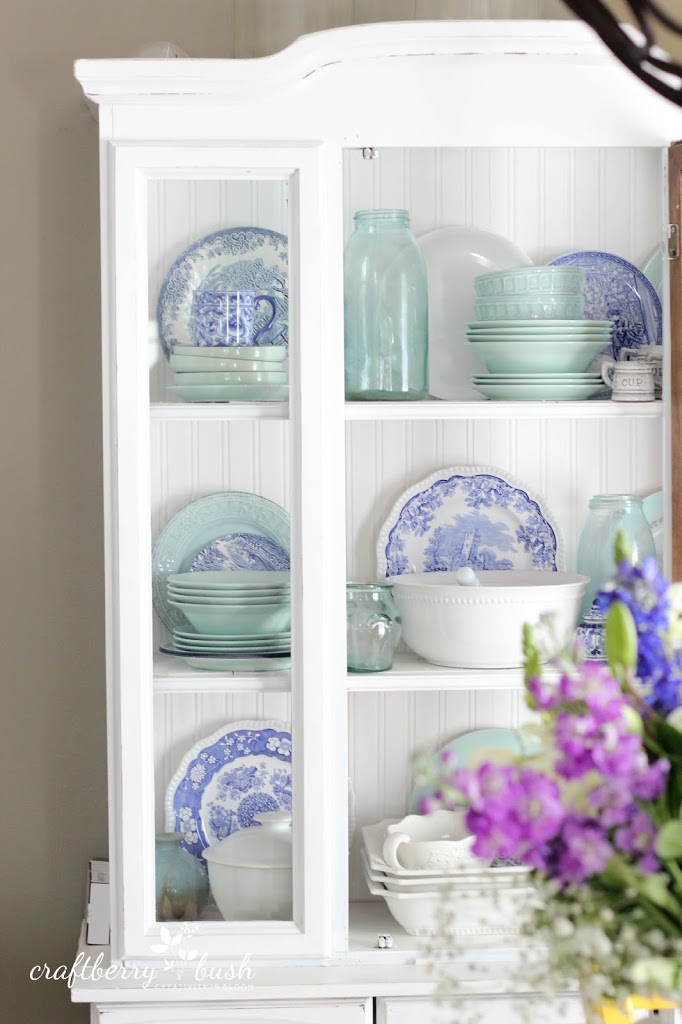 Hello friends! I hope you've had a great week.
It's been a long week for me as hubby has been out of town for 5 days now.
I have said this before and I will say it again –
I have the utmost respect for army wives who kiss their
husbands goodbye so they can go and serve for months at a time.
I don't know how you do it. I admire you and thank you.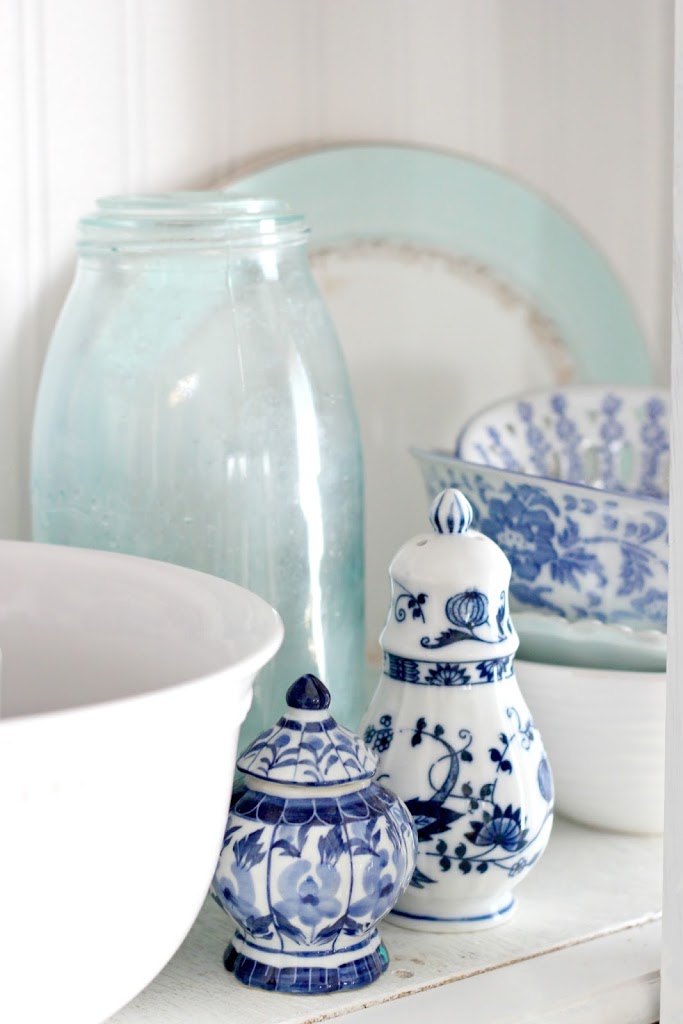 A couple of days ago, I had the privilege of participating
in a summer house tour with some amazing bloggers.
Today, I wanted to share with you the hutch.
It's no secret I love decorating this old hutch and dressing it up for every season.
(You can see the hutch in every season by visiting my project gallery)
This year I decided to try a new color combo realizing that it might be a decor faux pas, but since I don't know the decor 'rules' in the first place,
I tend to break them often and I'm ok with that.
I went ahead and mixed my collection of blue
porcelain with vintage jars and mint plates.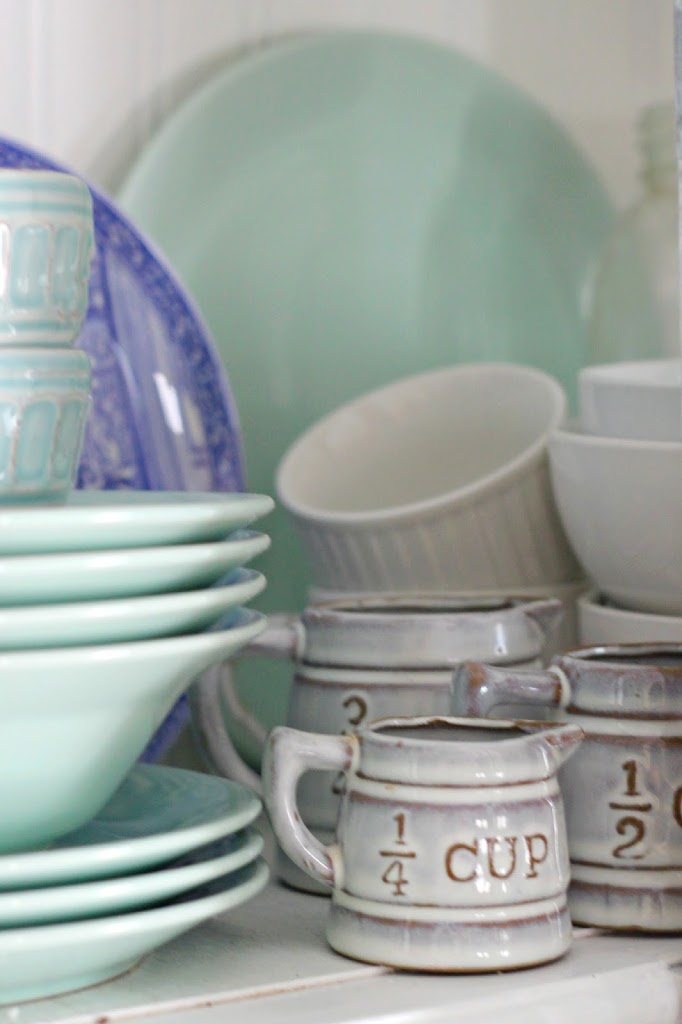 I also kept some white elements, like these cute
little measuring cups I purchased at our local thrift store. Aren't they cute?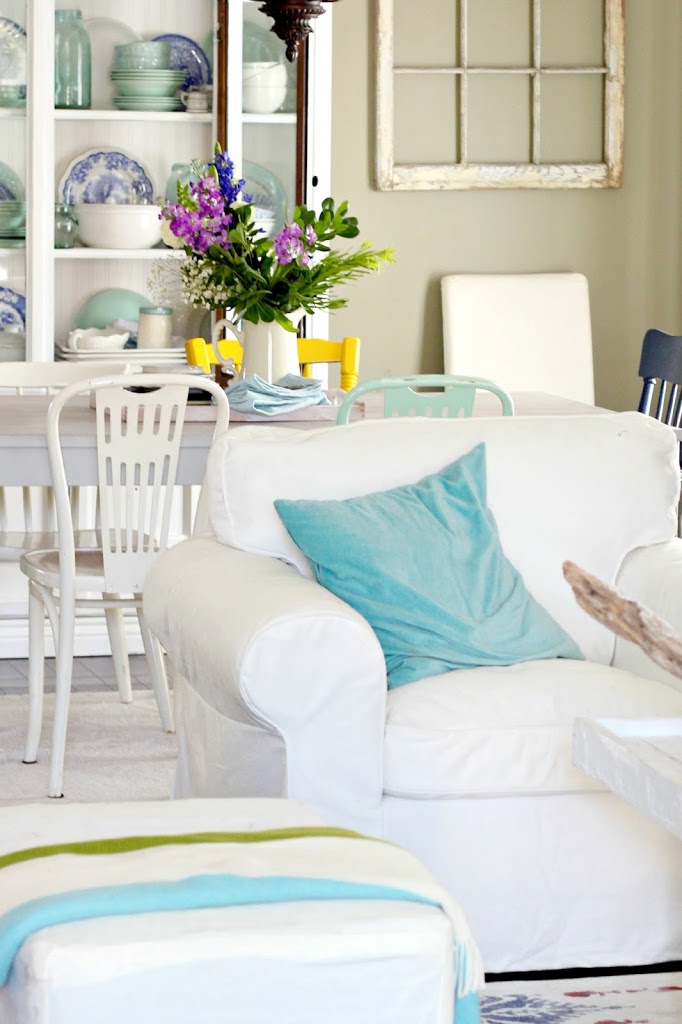 The colour scheme coordinates with the rest of the house…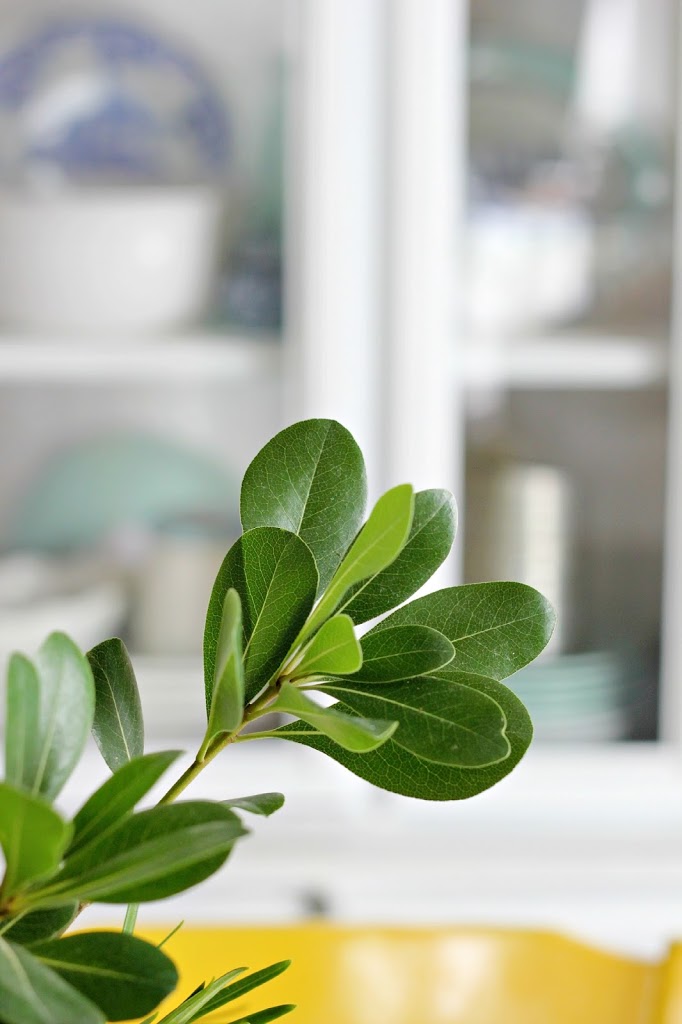 Don't you love that in the summer you have beautiful greenery at your disposal any time and you don't have to purchase it from the flower shop?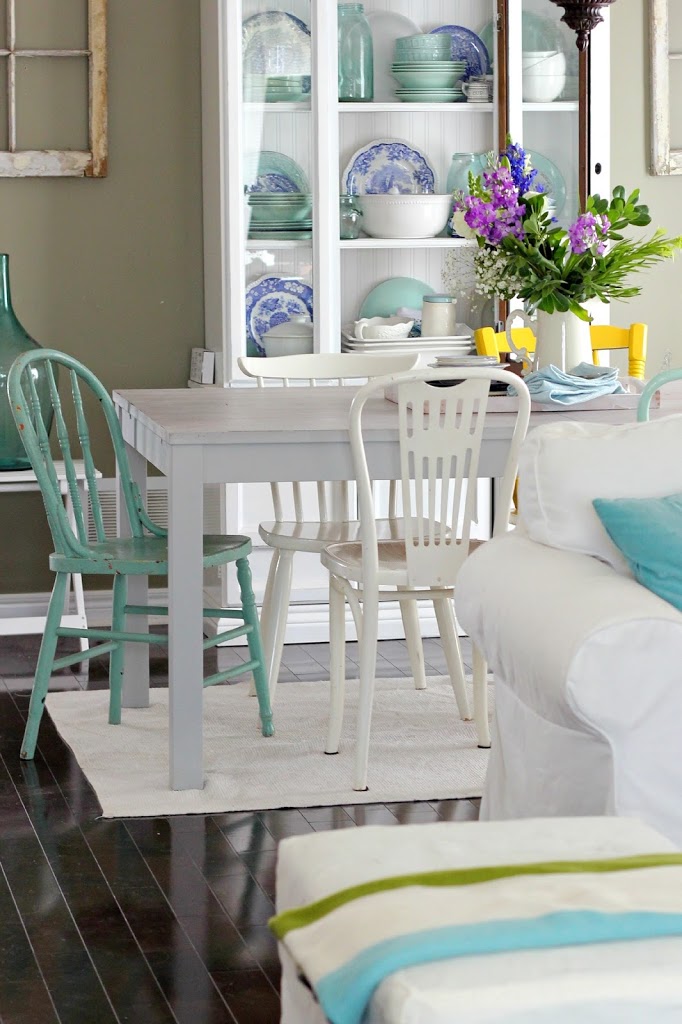 And it was just a coincidence that this old chair matched the colour of the plates in the hutch. I bought it that way and didn't want to change a thing about it.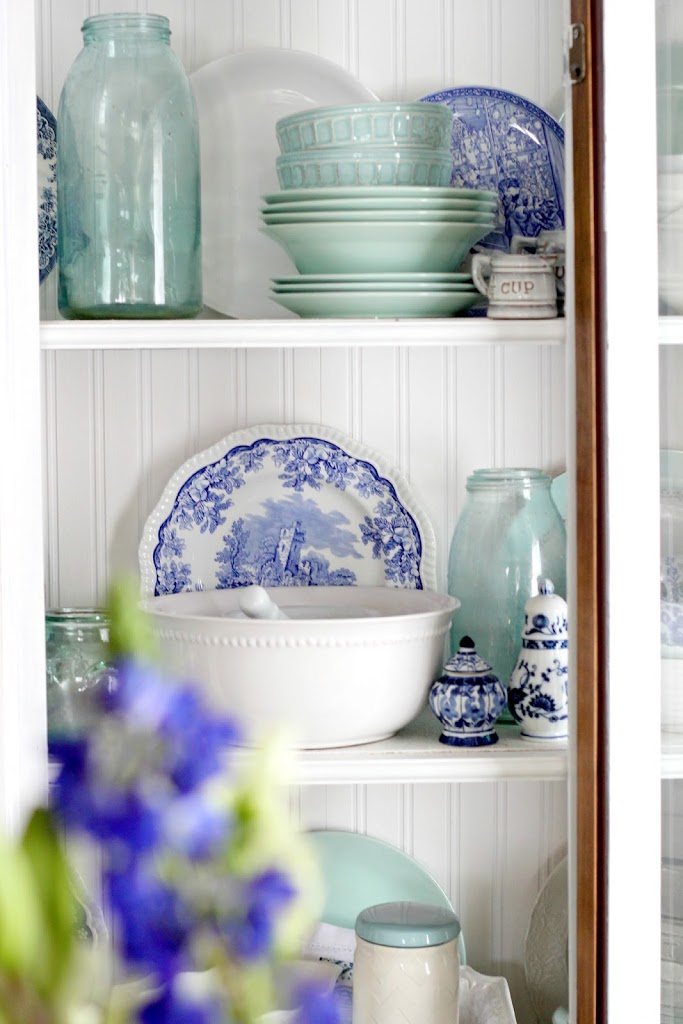 So there you go, nothing fancy but it works…:)
What do you think of the color combo? yay or nay?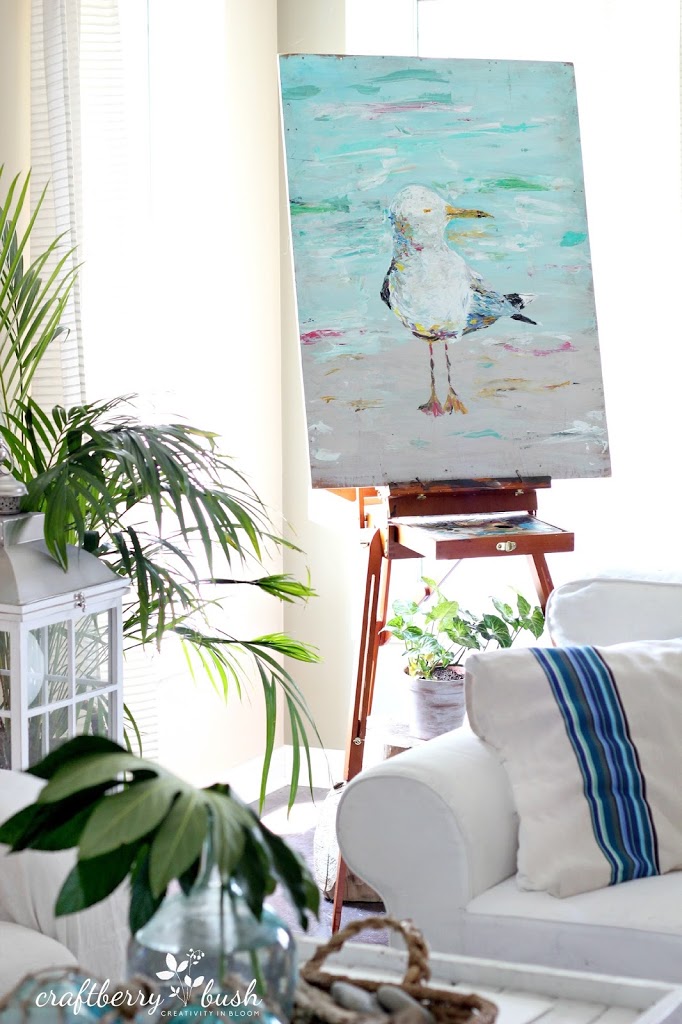 Many of you have inquired about this seagull painting.
I'm happy to let you know that it is available for purchase in my
Society 6 shop . There is also currently free shipping and handling on any order!
Thank you so much for taking the time to visit.
Can't wait to see you again tonight at The Inspiration Gallery…xo