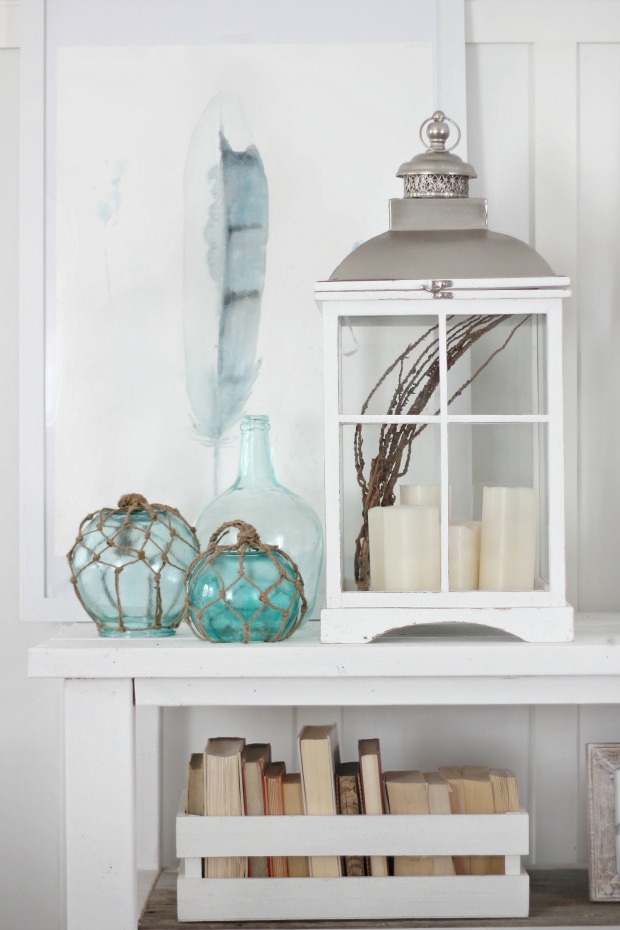 Hello friends. I hope you've had a great week thus far.
I'm honoured and so very excited to be part of the Summer Tour of Homes, hosted by the wonderful Gina from The Shabby Creek Cottage. Did you have a chance to see my dear friend Laura from Finding Home yesterday? She inspires me everyday.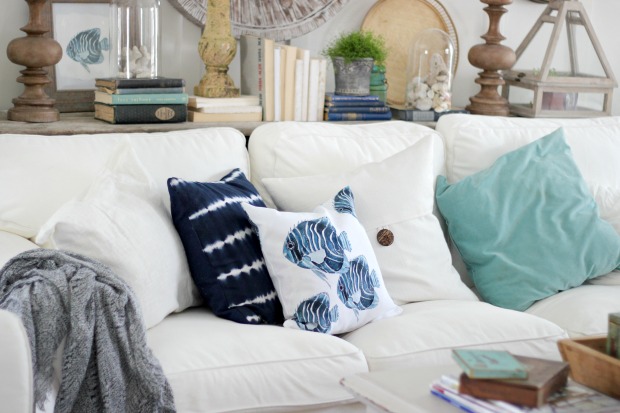 Like the seasons, the style of our home is always evolving, but there seems to be a consistent theme in the summer time when our home takes on a coastal feel.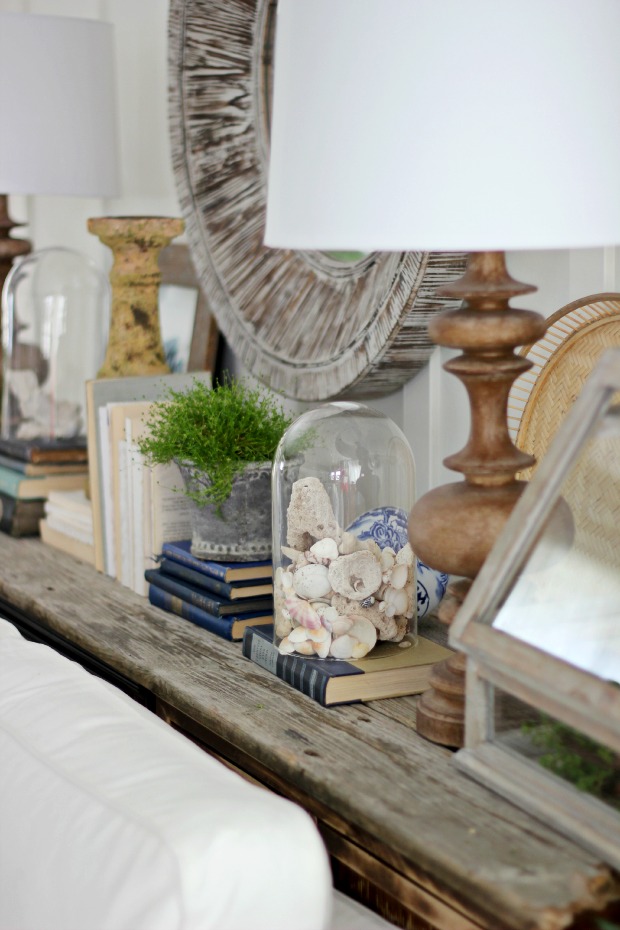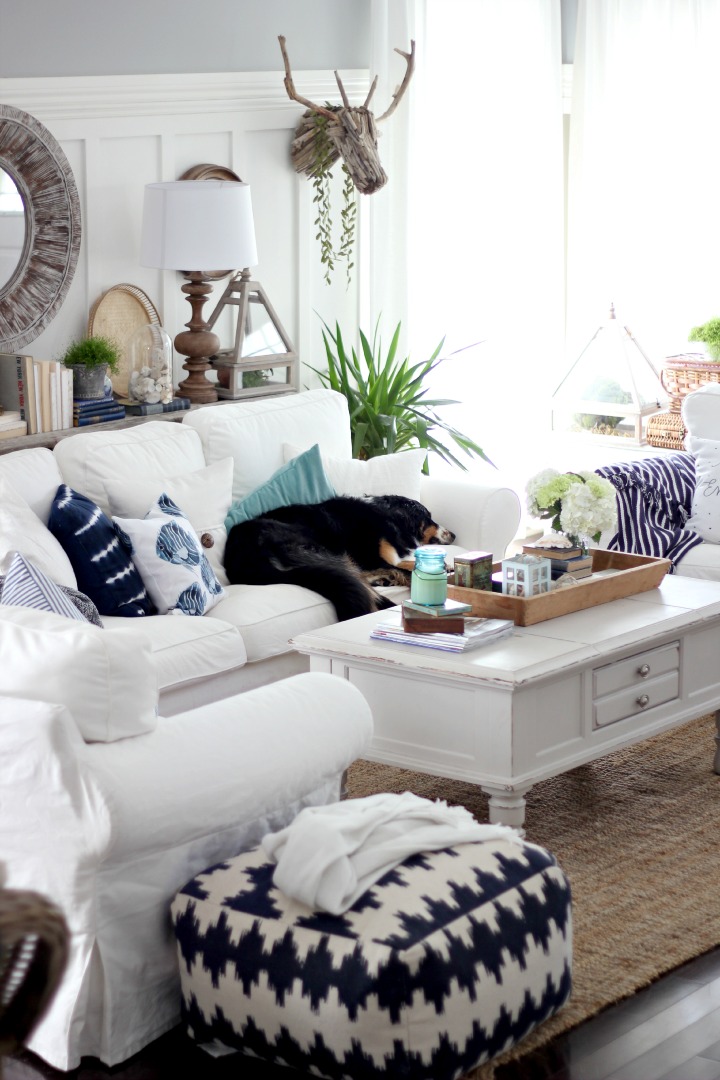 I enjoy using blues as they remind me of the cool waters of the sea.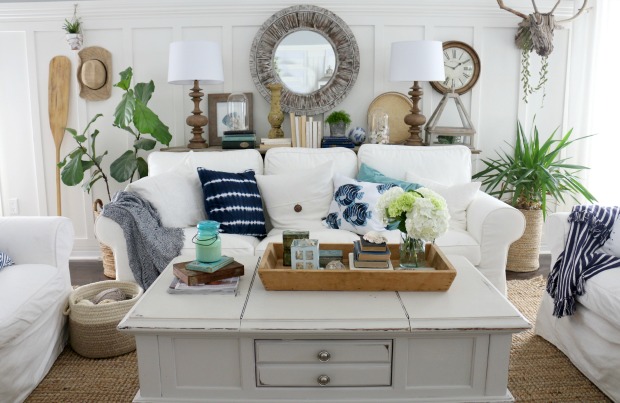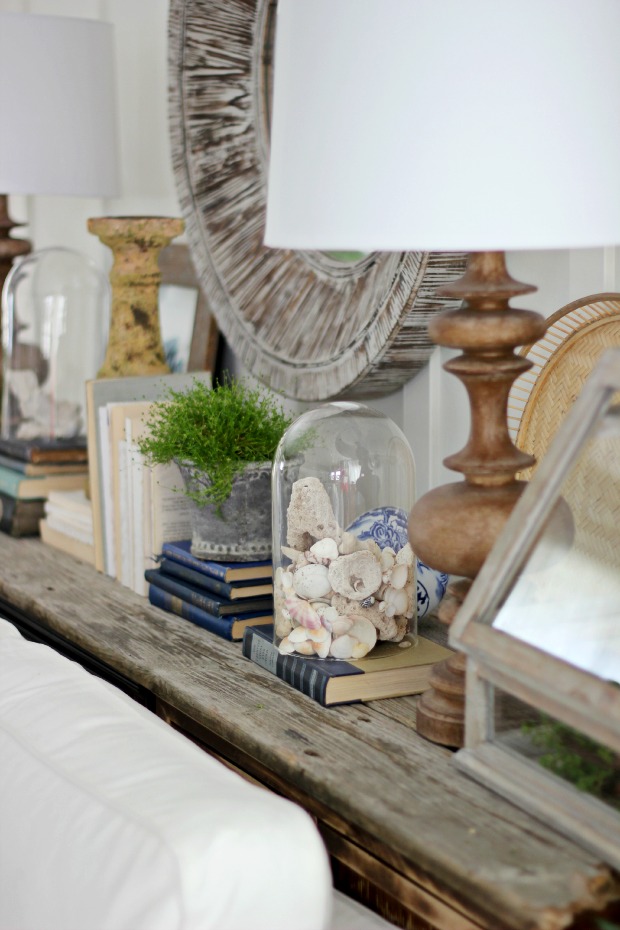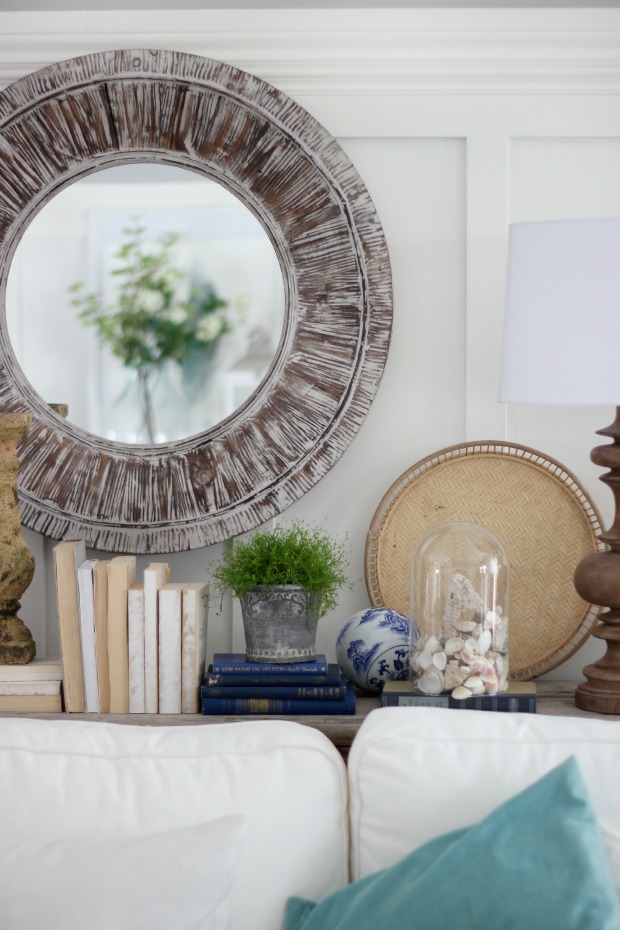 I also like to display our ever-growing collection of seashells. These are the most recent ones, from our trip to Cuba earlier this month.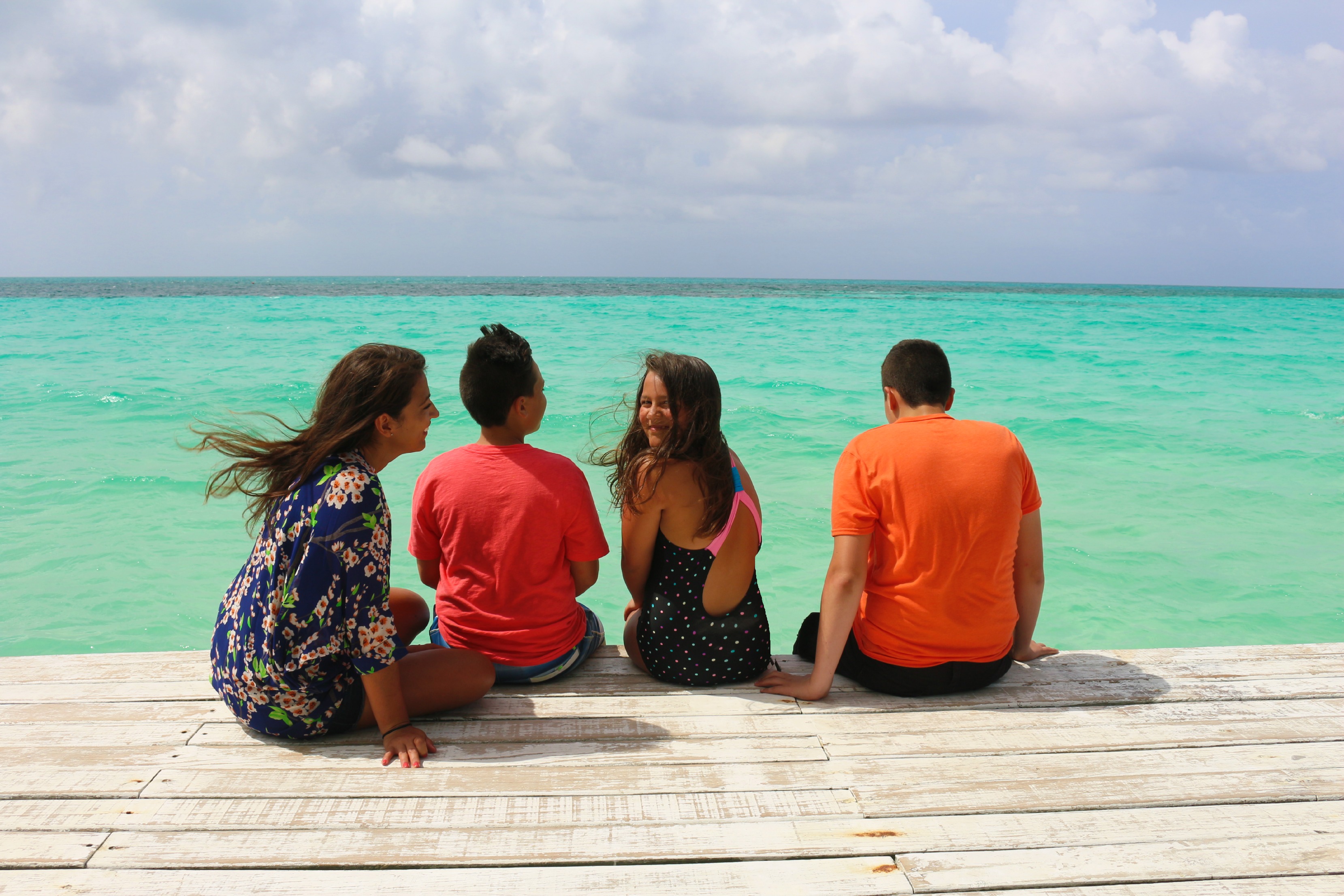 Isn't that turquoise water the most beautiful thing?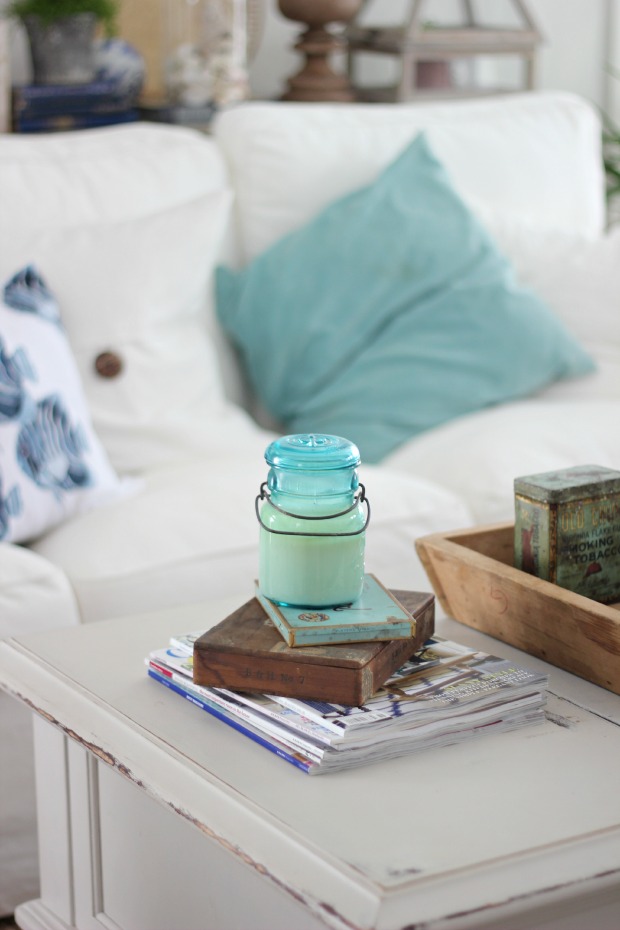 This beautiful candle mimics the color so well.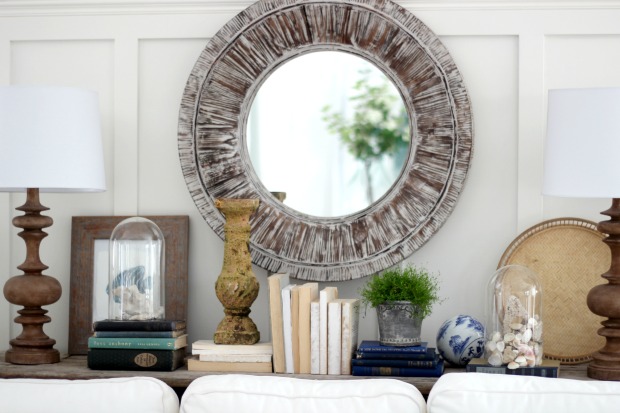 I also carried some of the blue with these old books.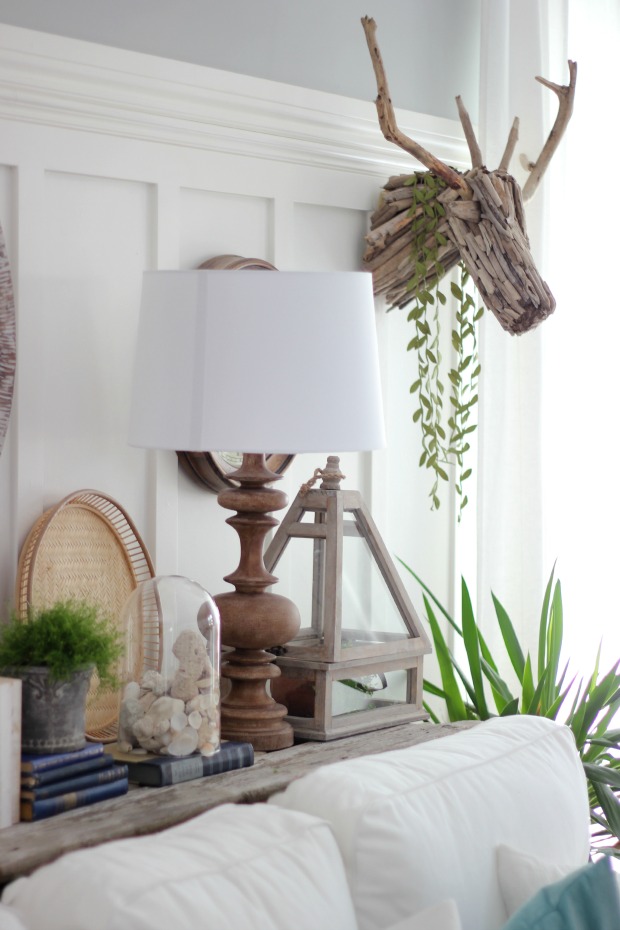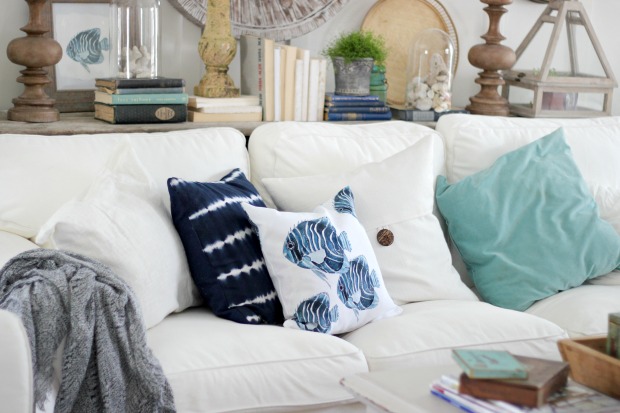 And of course, some blue pillows, including one of my newest designs. You can see the original painting framed in the background. It's always very humbling to see one of my paintings converted into a product.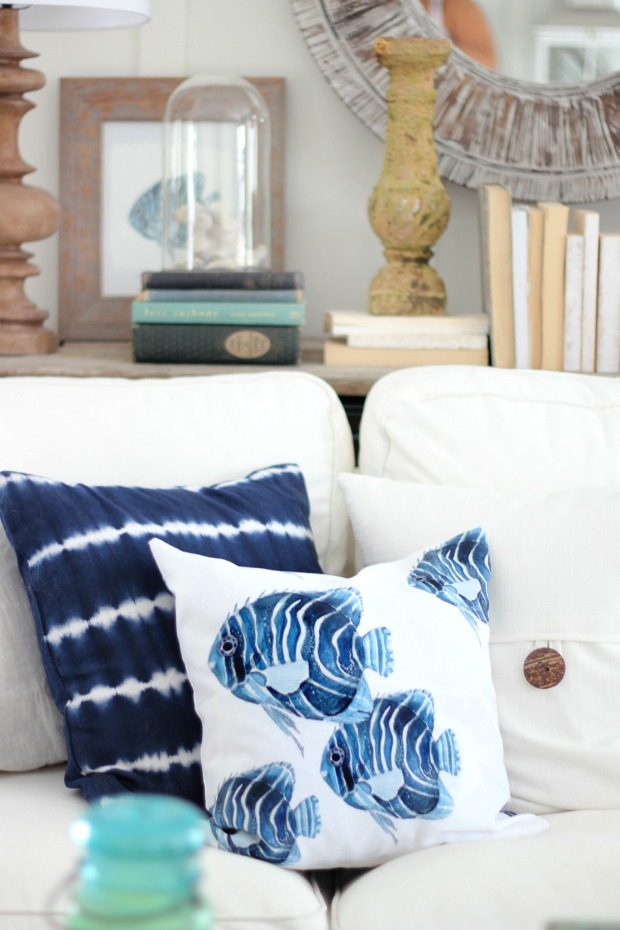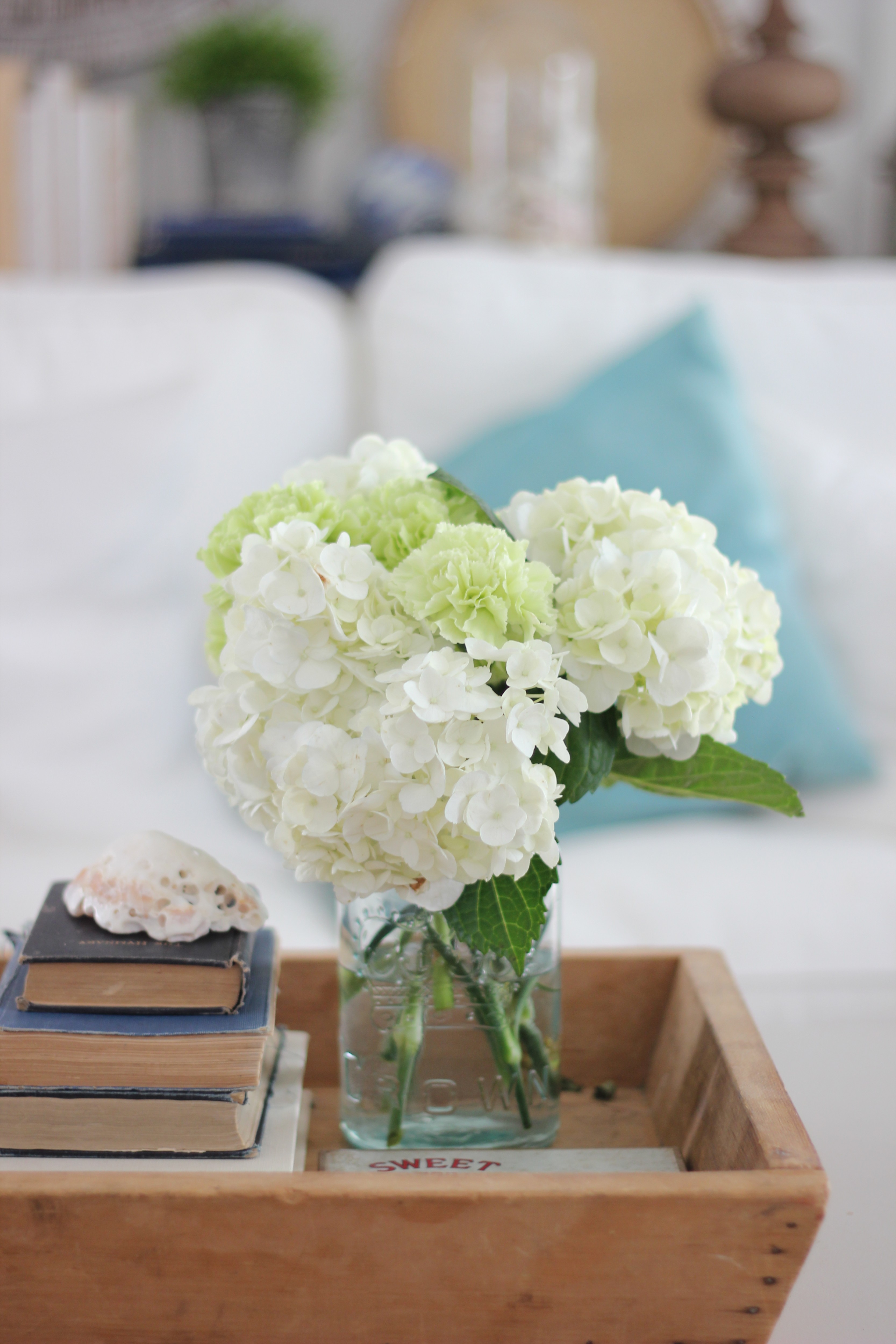 Our Hydrangeas are not even close to blooming yet, but thankfully, the grocery store always has a good selection of fresh flowers. I love how the green carnations give the Hydrangeas a little more dimension.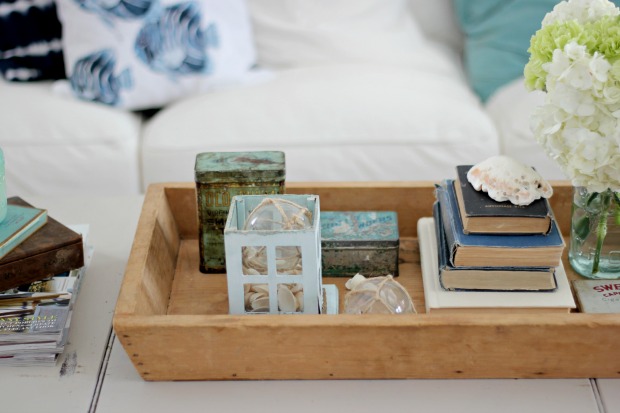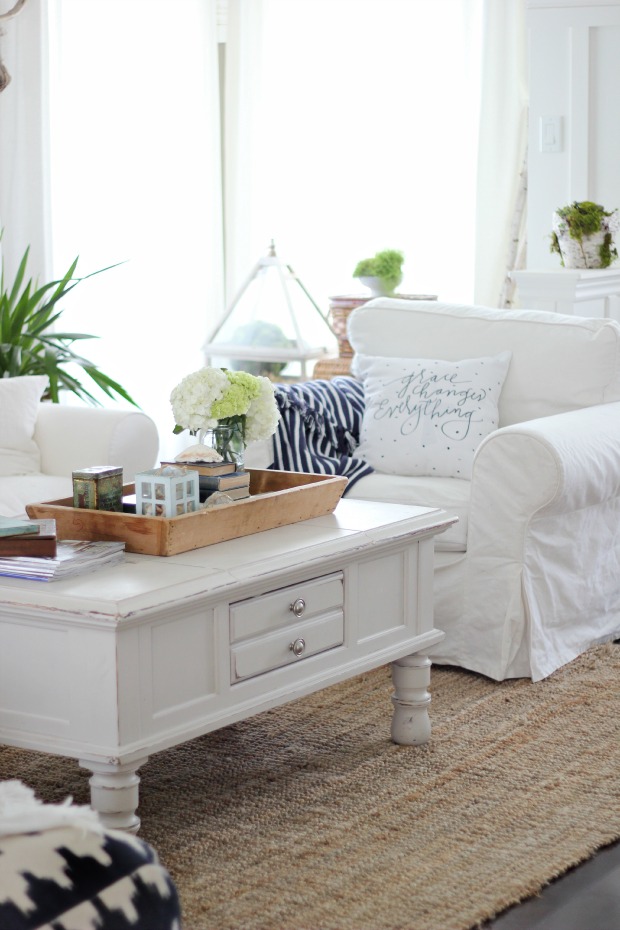 I love my new pillow from my friend Aedriel. Grace does change everything.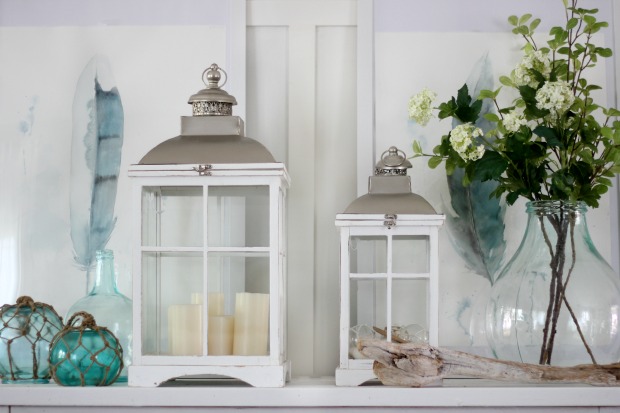 A few more coastal touches for the summer and some giant watercolor feathers I had painted a couple of months ago.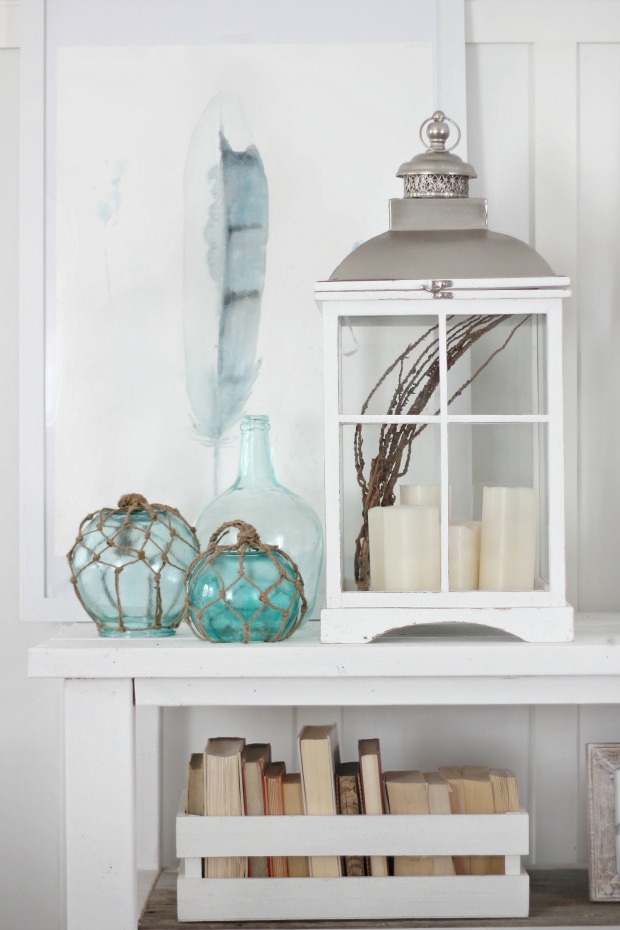 And you can learn how to make those glass buoys HERE . They are made from round dollar store vases…simple and inexpensive.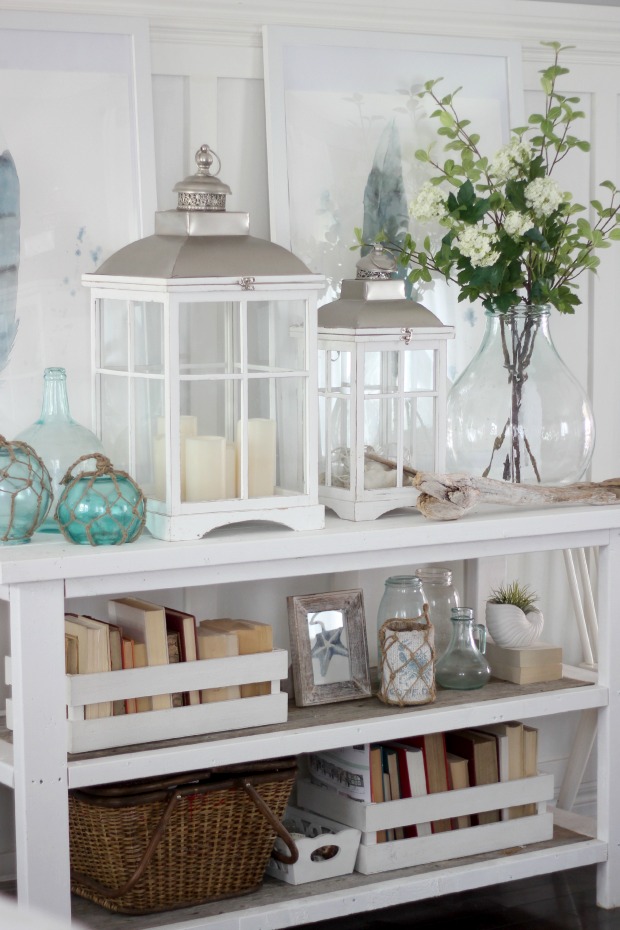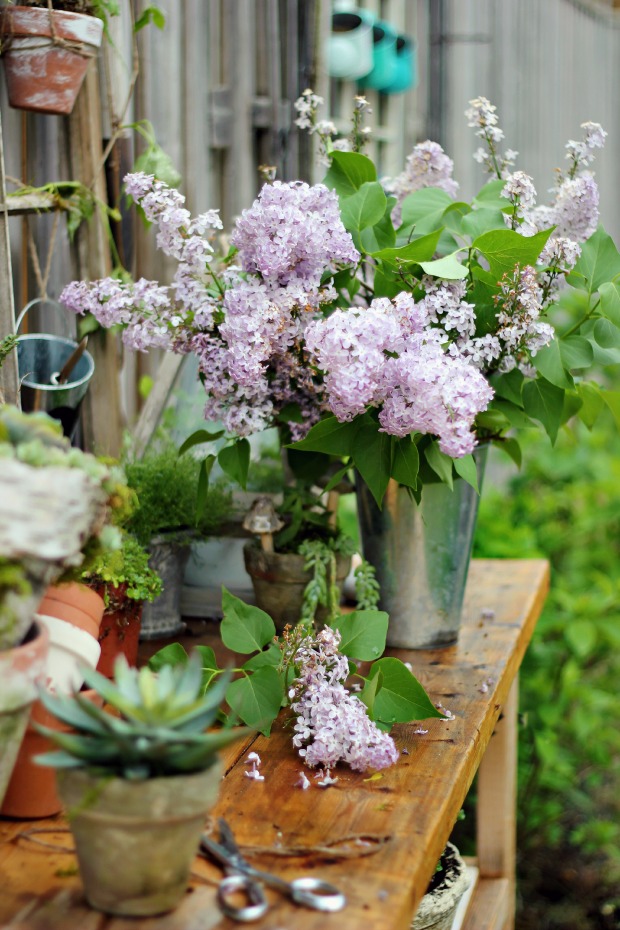 Here is the twin to the sideboard, which we use as a gardening bench. You can see more photos HERE.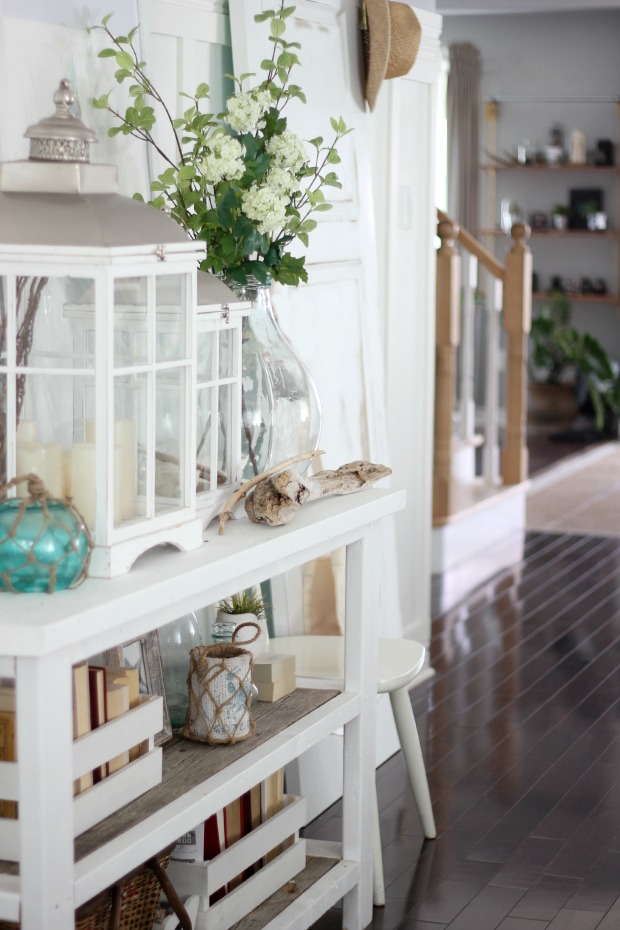 This space has really changed from last year. You can see it HERE.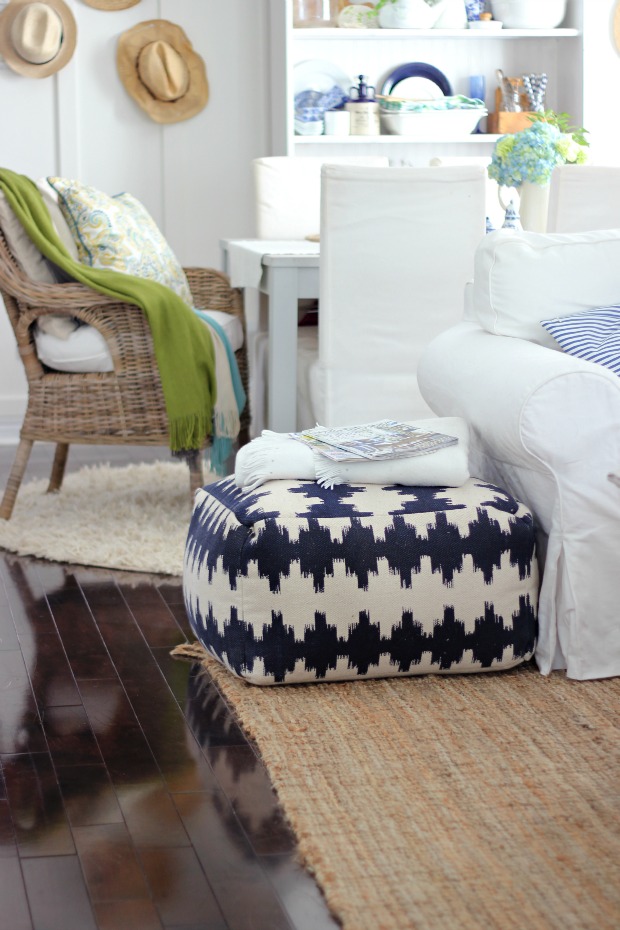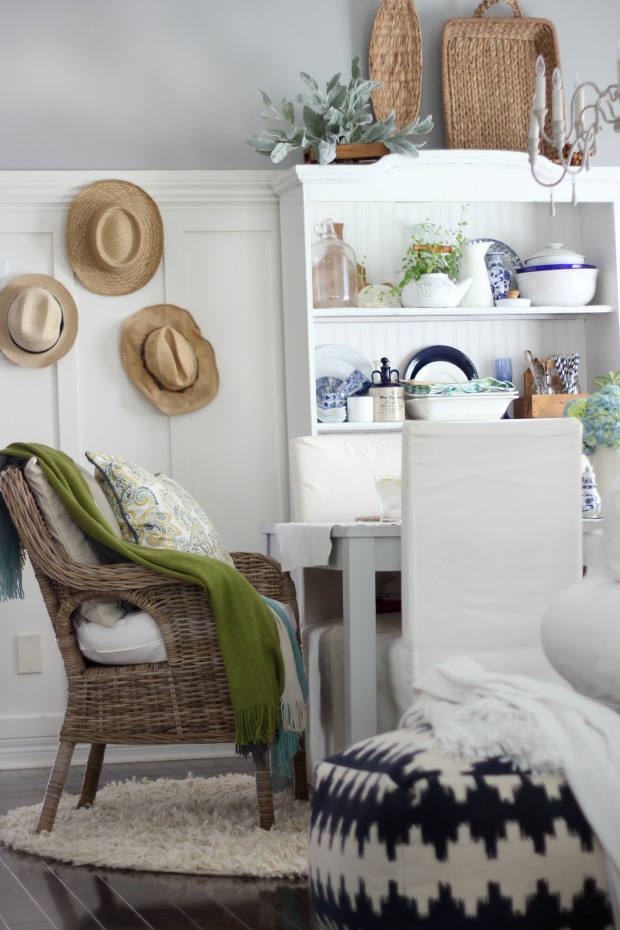 Last week I shared some photos of the hutch.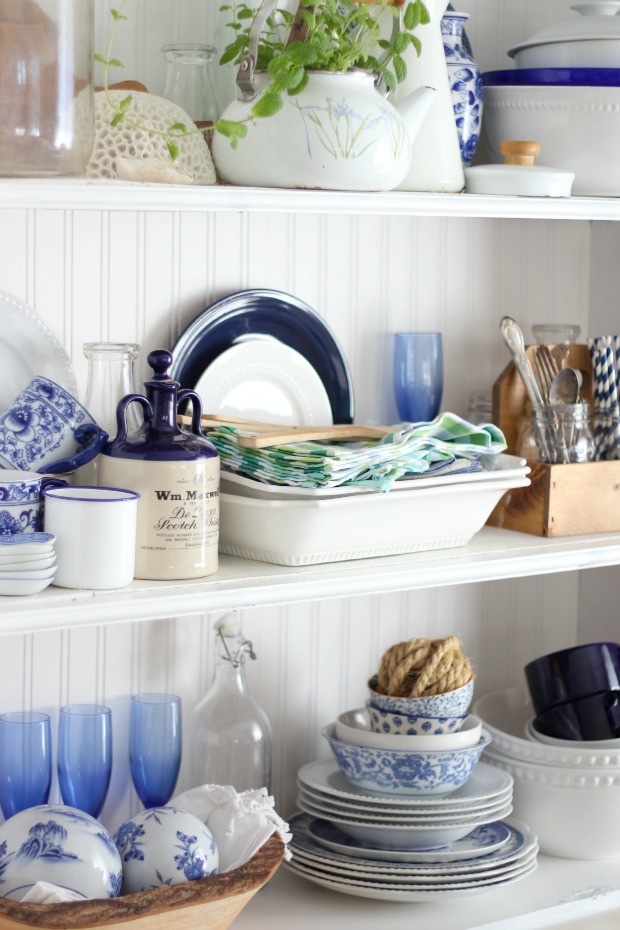 I'm still unsure whether I prefer it with or without the glass panels.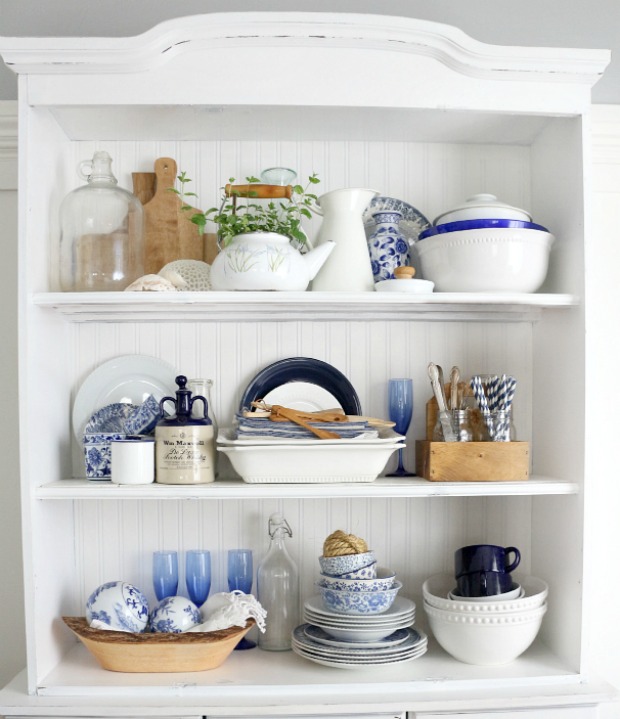 You can see more photos of the hutch HERE, along with some styling tips.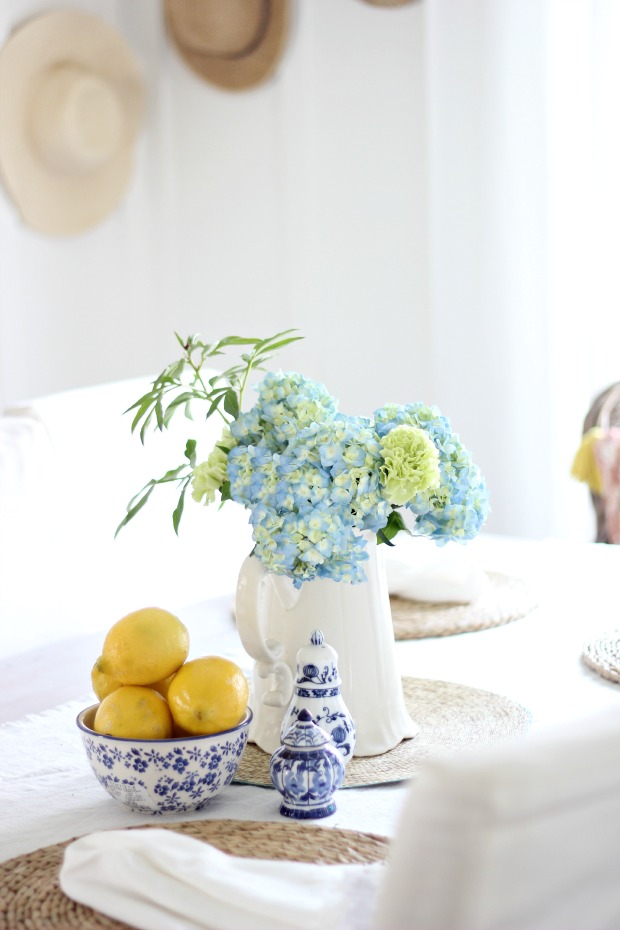 I love that our home gets so much natural light and the dining room is no exception.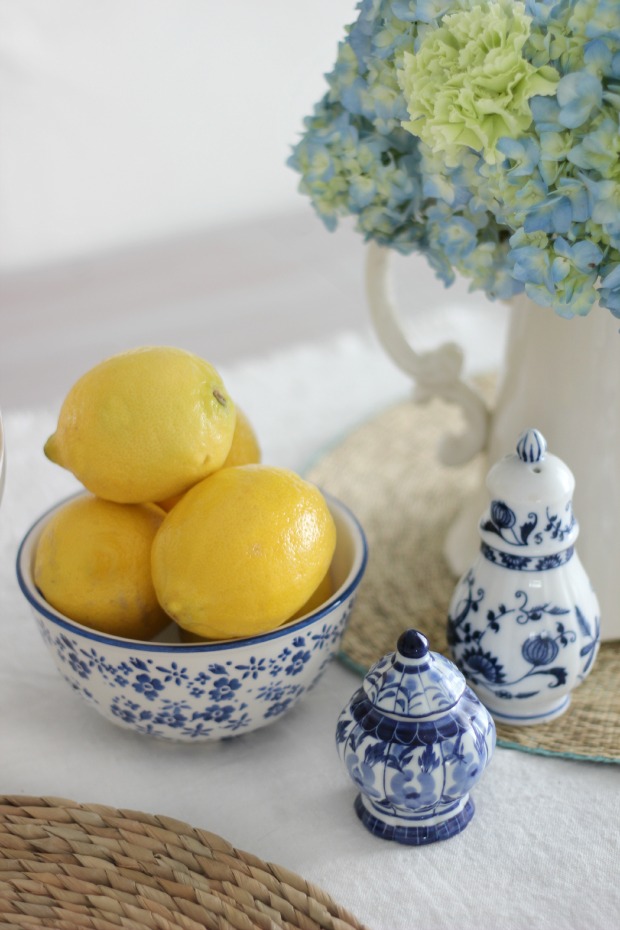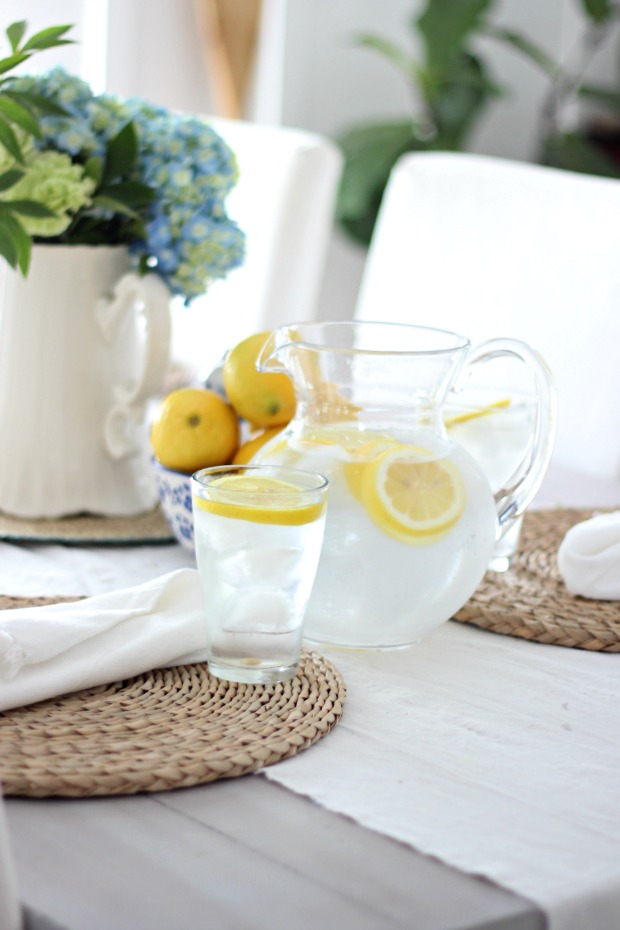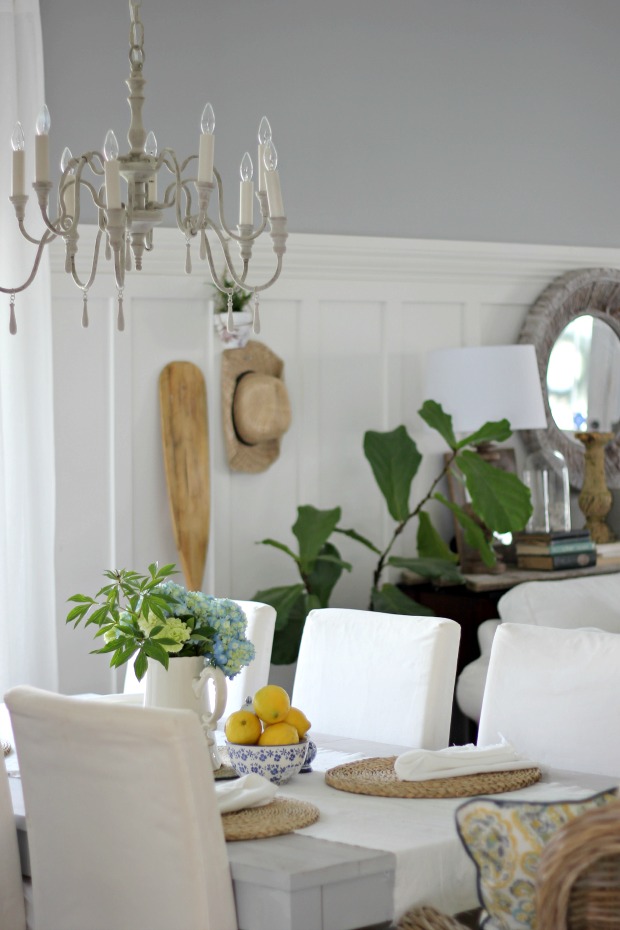 Let's head on over to our family room…
You may remember the yellow pillows and accents I had used in the living room last month. Well, they have all made their way over to the family room.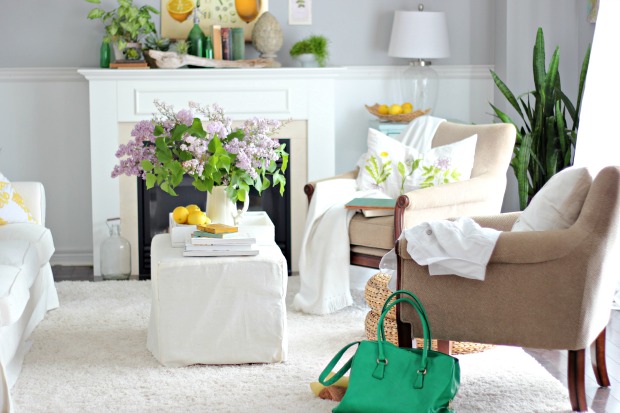 Including the shag rug and some of the decor.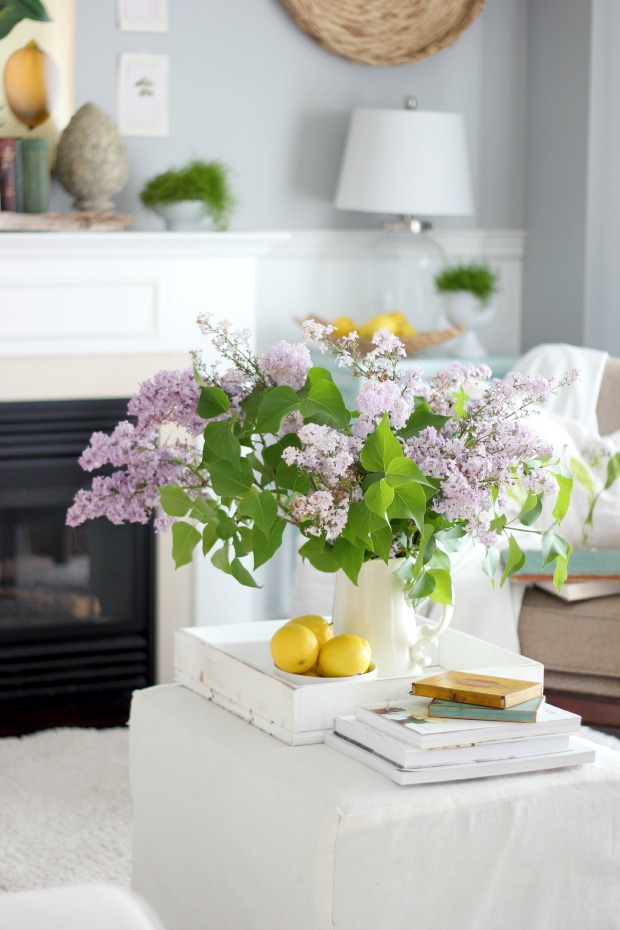 I of course had to bring in some beautiful Lilacs and a bowl of lemons was an easy way to bring some more cohesiveness to the room.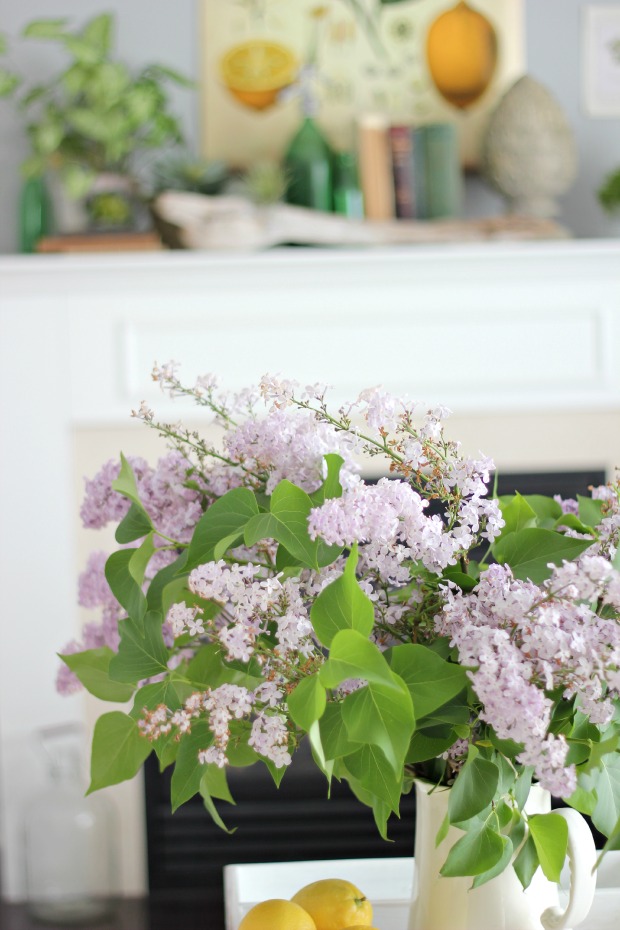 And my newest find – these beautiful vintage cigarette tins I found over the weekend. I should also mention the book they are sitting on as I'm fortunate to have three projects featured within, but more details on that in a later post.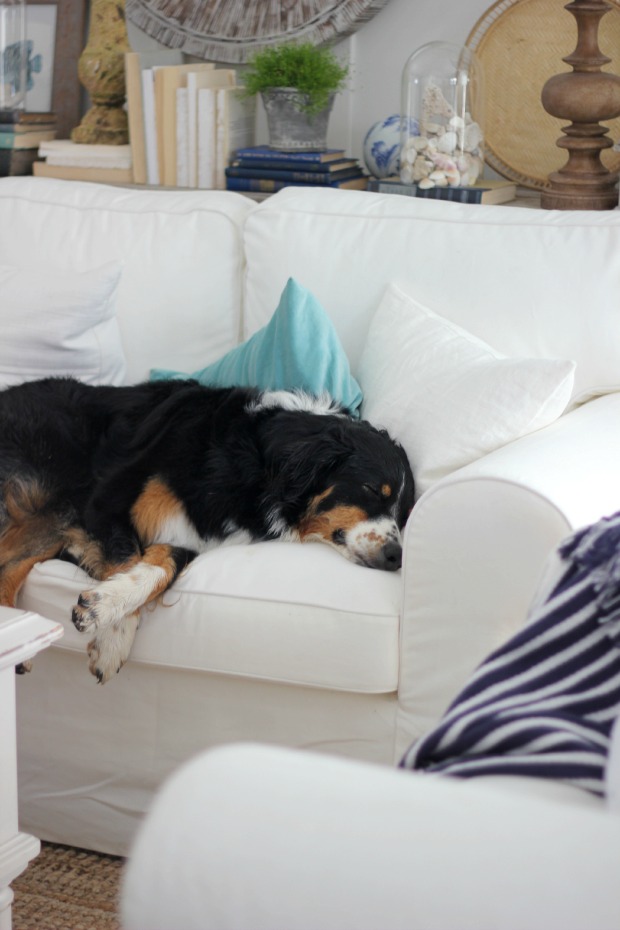 Well friends, that's all I have for you today. Thank you so much for dropping by. Please make sure you visit our next stop – my dear friend Janine at Happy Happy Nester