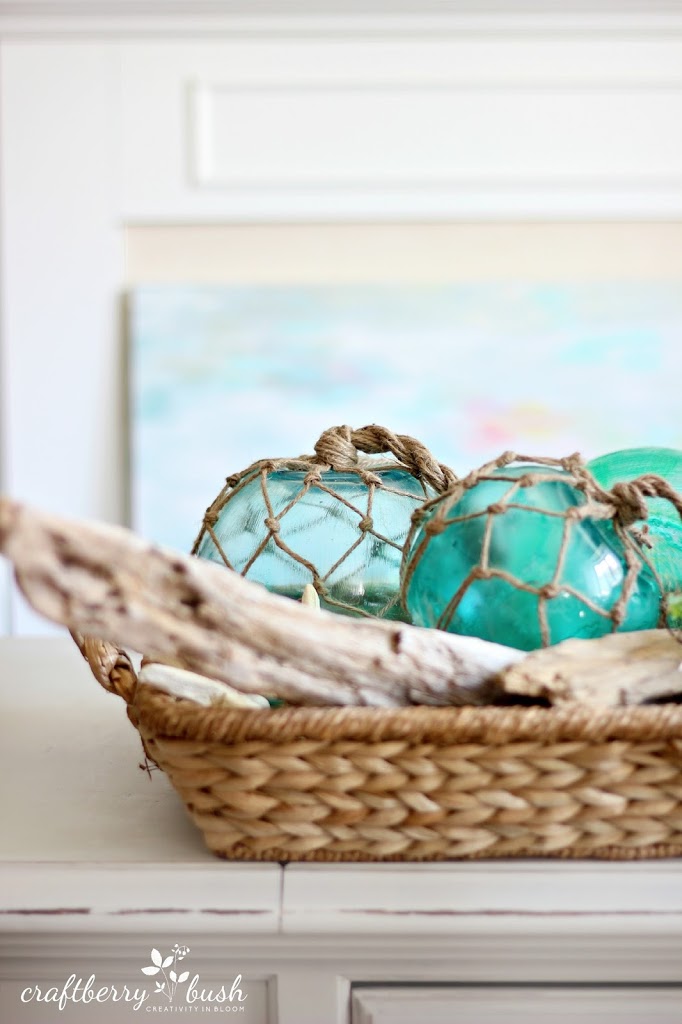 Hello everyone. I hope you had a great weekend. Today I'm excited to be taking part in another All Things Home tour, along with some amazingly talented bloggers.  The tour will continue throughout the week as we try to inspire you with Elements of Summer. 
(Please refer to the full schedule at the end of this post)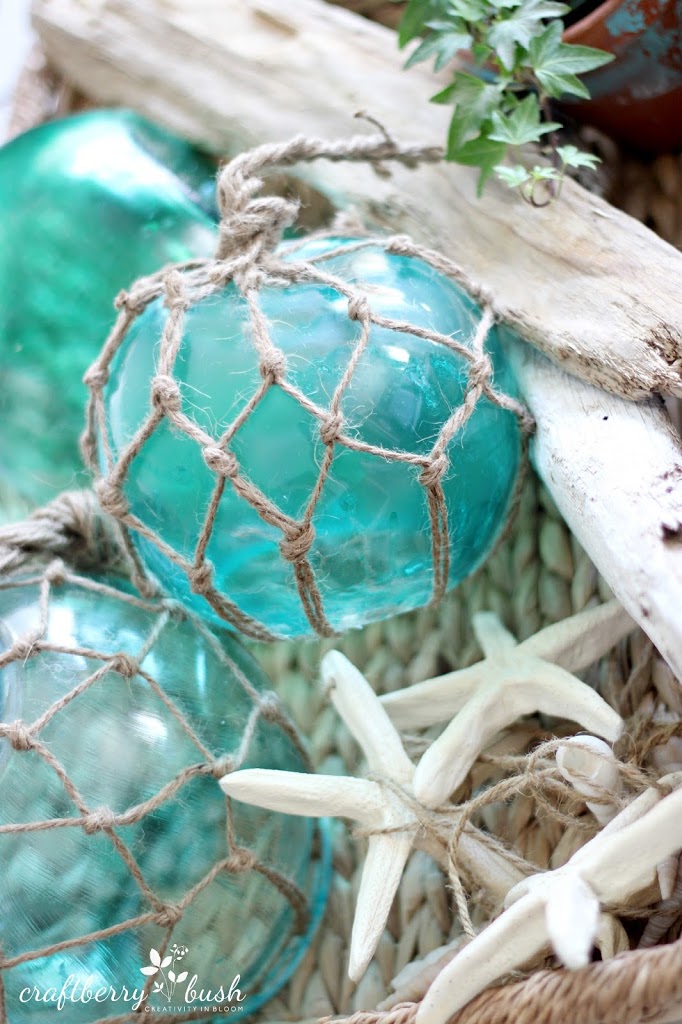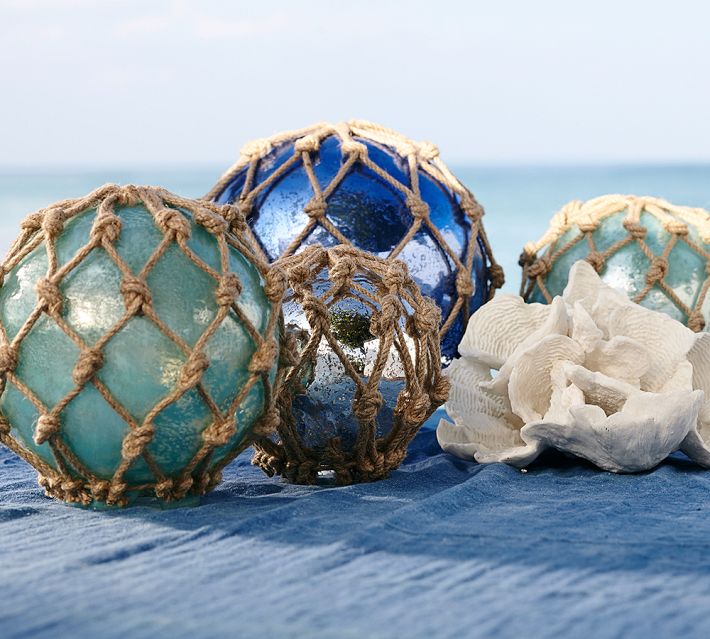 decor and they only cost $50 a piece (read sarcasm)
 Lucky for me, these only cost about $3.00 each and a little bit of time…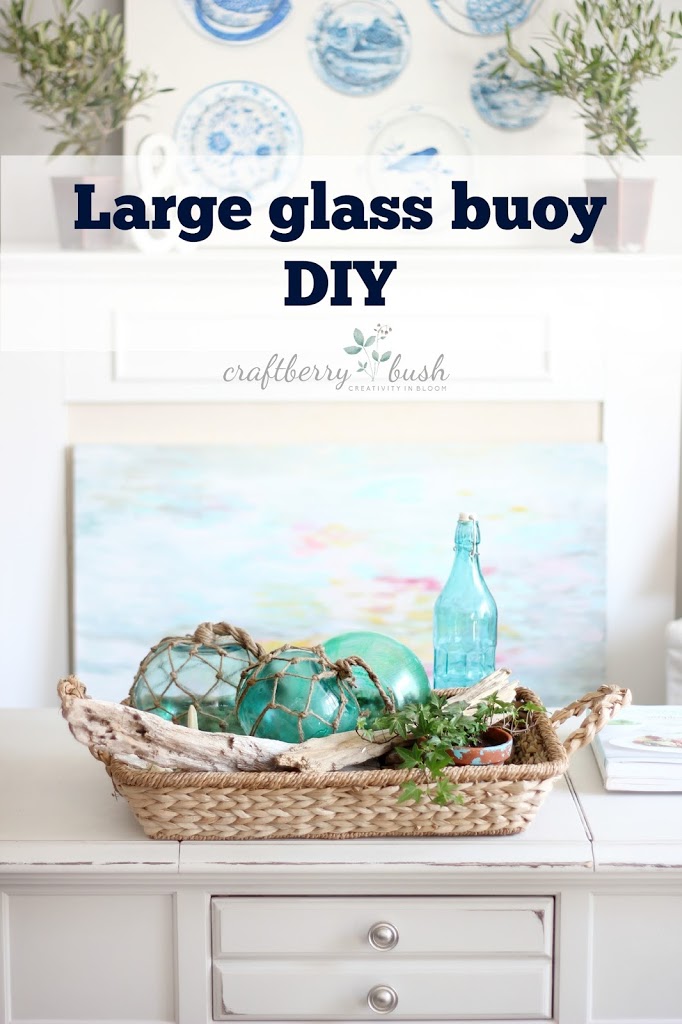 These are made using those very inexpensive
 round bowls easily found at thrift stores or the DS. 
We actually had a couple at home that served 
as fish bowls at one time. So in reality, 
I didn't have to spend any money on this craft. 🙂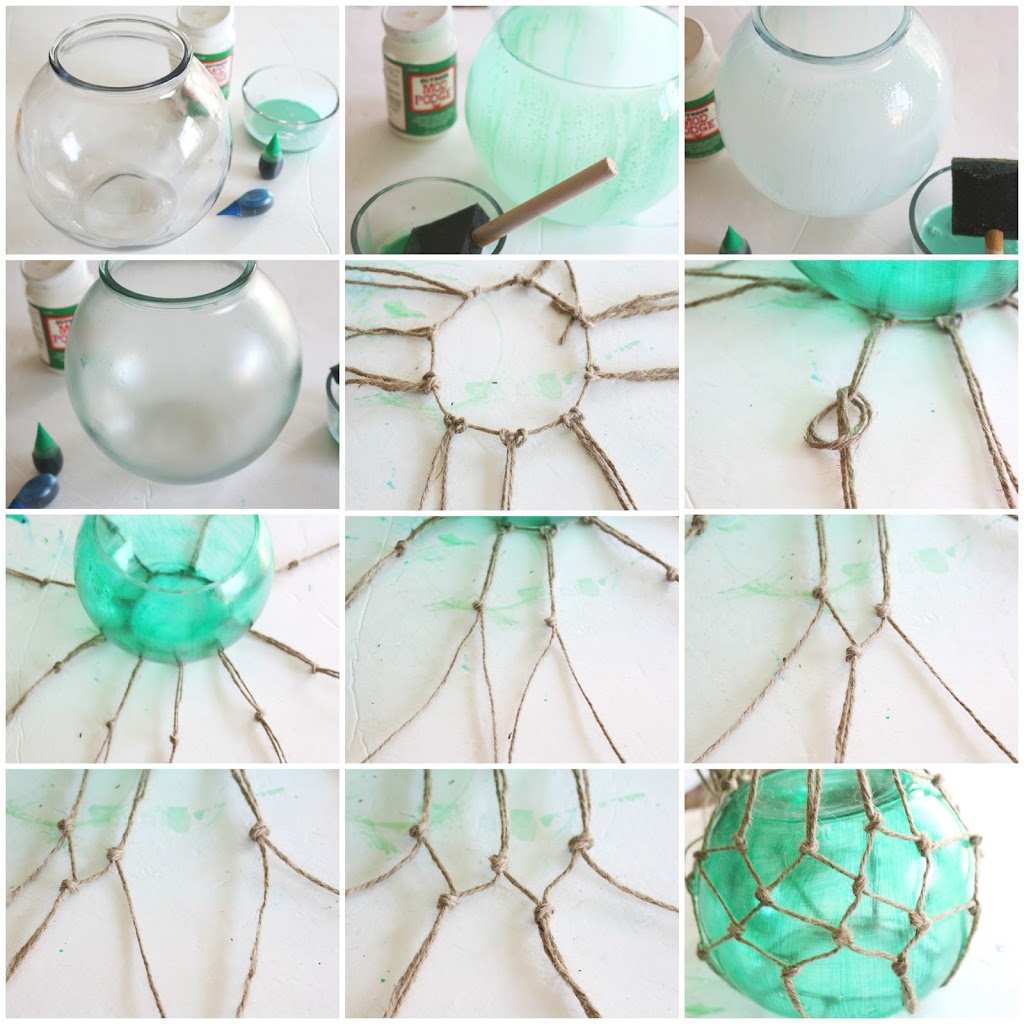 I have been using this method of dying glass
 for quite some time now and love it every time. 
Please use this tutorial HERE to dye the bowl
 and this tutorial HERE for a step by step tutorial on how to tie the fishnet.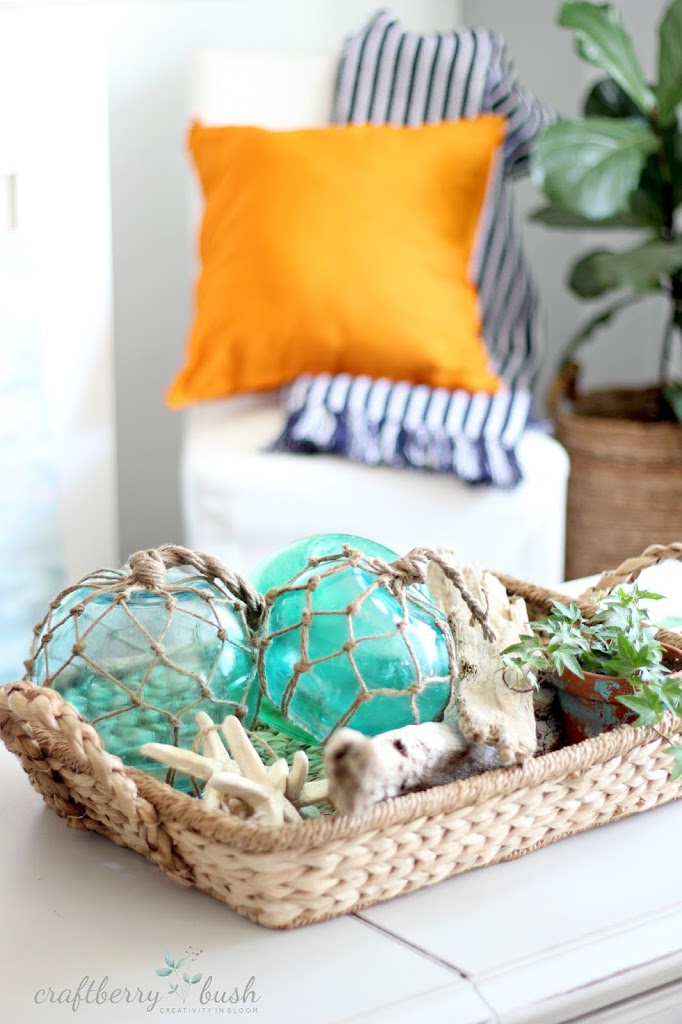 Don't they look pretty grouped together on this basket?
 Nothing says summer like sea glass, fishnets and white and blue stripes…:) 
Thank you so much for visiting me today! hope to see you again very soon…xo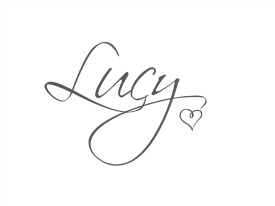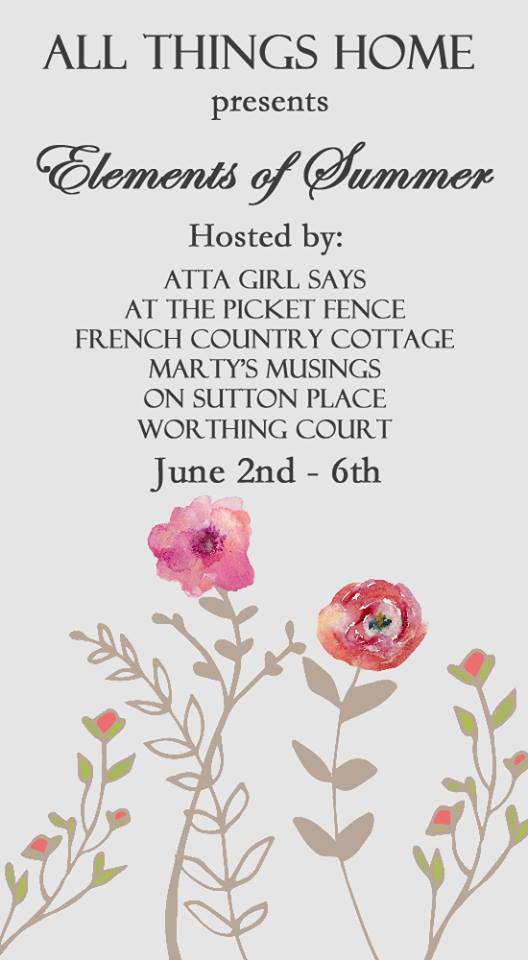 Don't forget to visit these lovely ladies for more summer inspiration.