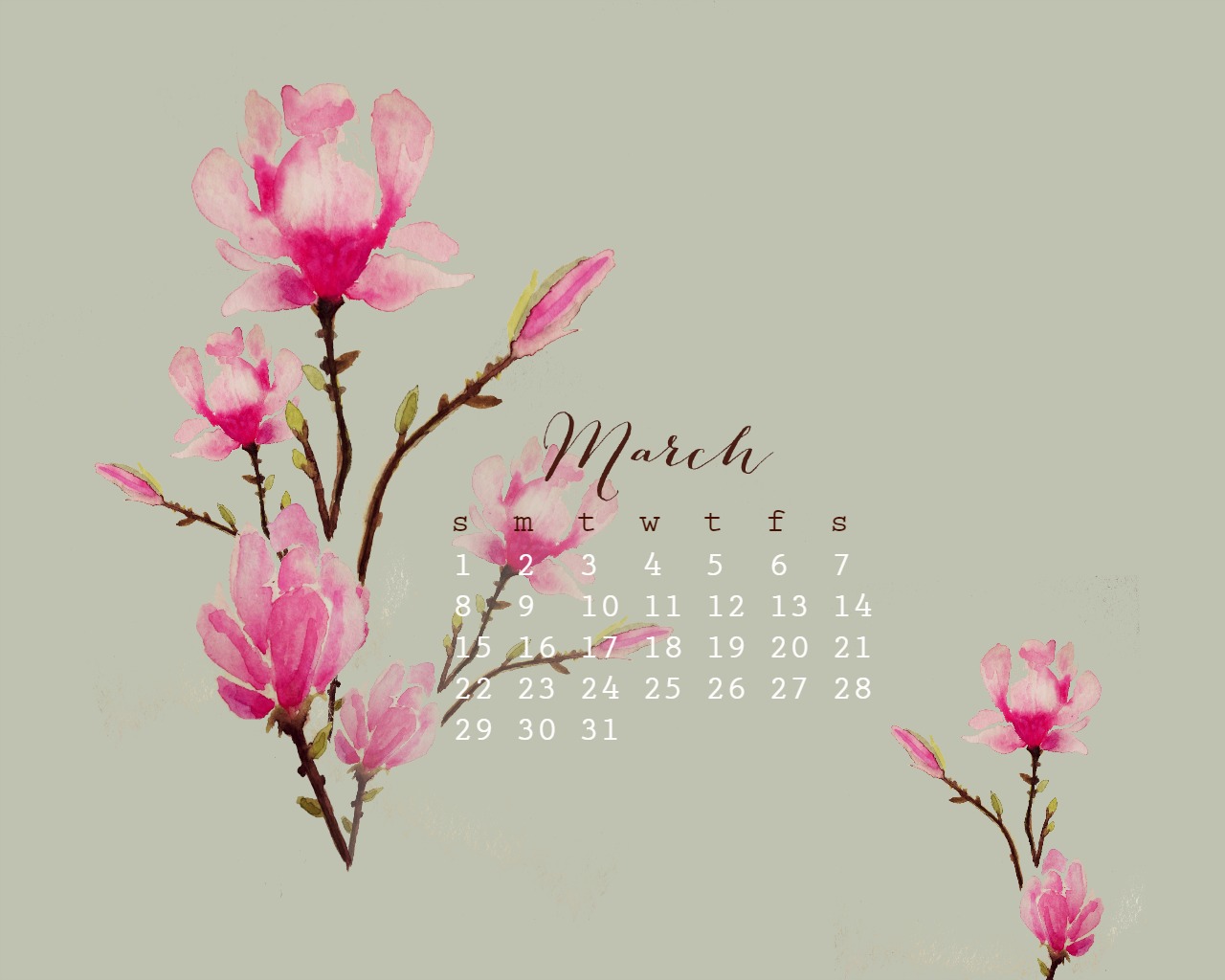 Hello friends! I'm a tiny bit late with your desktop calendar, to be honest, I forgot February only had 28 days. oops.
I painted this a couple of weeks ago when I shared my paper magnolia tutorial and thought this would make a perfect background for March.
I hope you like it.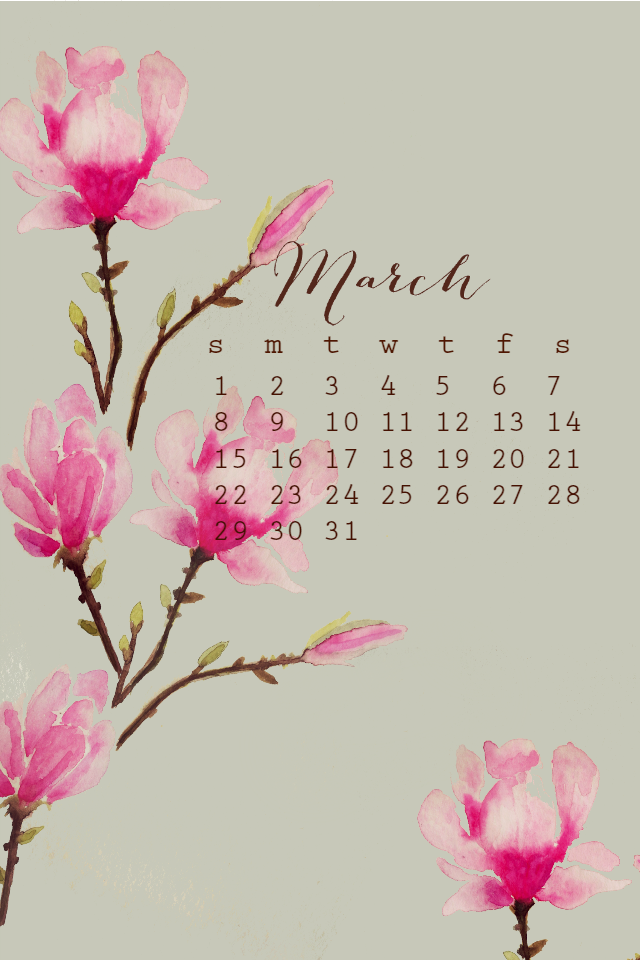 I of course made one for your mobile .
Go HERE to download yours now and make sure you come
back tomorrow for another freebie. You're going to love it.
much love,