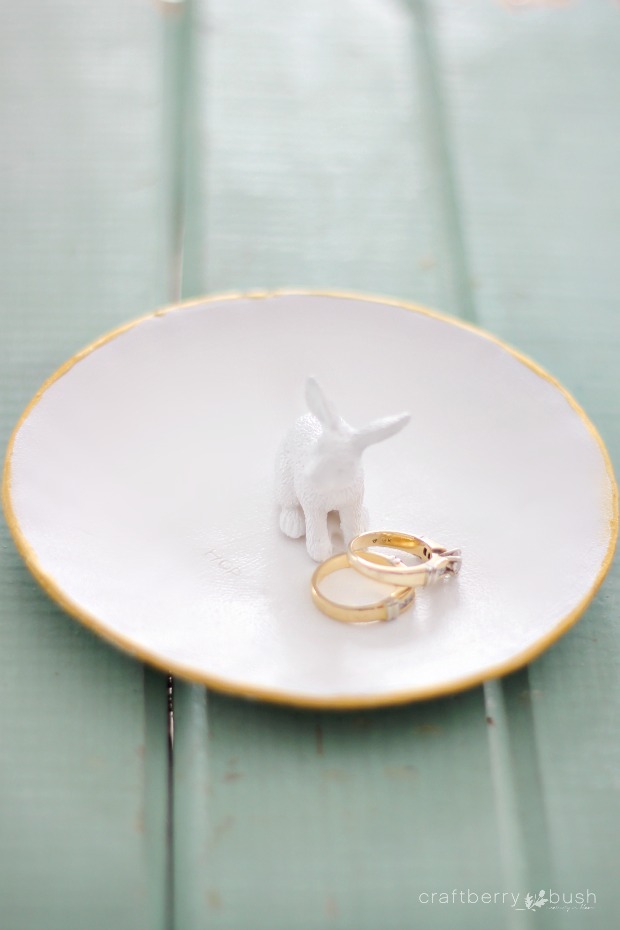 Hello friends! Can you believe it's March already? The 28 days of February went by way too quickly, but I hope to have a March desktop calendar available tomorrow. In the mean time, I wanted to share this sweet little bunny ring tray I made last week.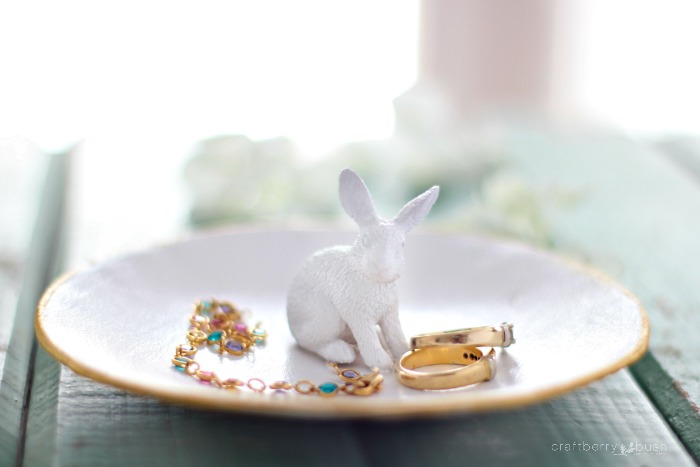 Such a sweet little Easter accent and super easy to make.
Materials needed:
Air drying clay
Small tea saucer
Sharp blade
Plastic wrap
Plastic toy bunny
Hot glue
Spray paint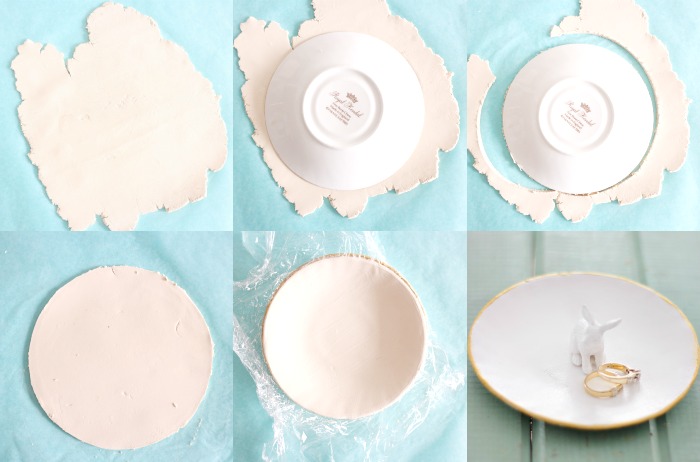 1. Knead and roll air drying clay
2. Place tea saucer over clay
3. Cut around saucer with sharp blade; remove excess clay
4. Cover saucer with plastic wrap and place clay over dish
5. Shape to dish form; dip your fingers in water and gently remove any of the rough edges
6. Allow to dry overnight
7. Remove from saucer and gently sand edges
8. Spray paint bunny and plate; allow to dry
9. Hot glue plastic bunny in centre of dish
Optional: Paint edges of dish with gold paint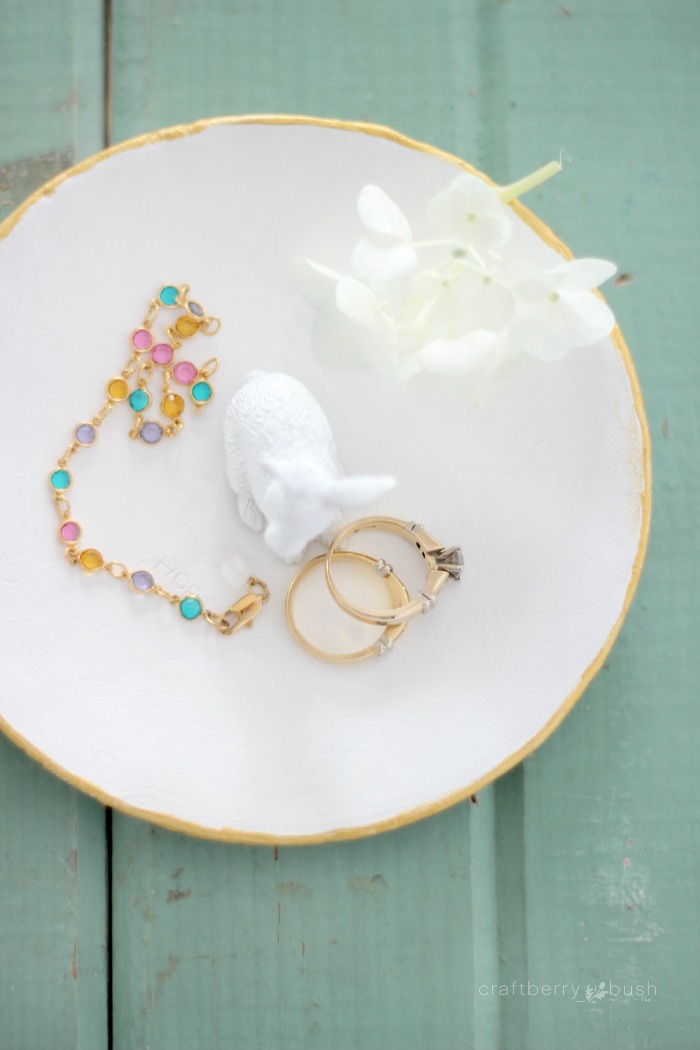 A subtle way to display Easter in your home and it takes very little time and effort. Sweet, no?
Thank you so much for visiting today. Please make sure to check back tomorrow for your free desktop calendar and later on this week for a very special free Easter printable.
much love,