Hello friends. I hope you had a great weekend.
Although I had a list of things to do, I wanted to spend this weekend with family, free of blog posts and projects. That of course inevitably meant paying the price today, but I really needed to get out of the house and see 'real' people.
I am learning how quickly one can become a recluse when working in an online environment. Sure, you 'speak' with people daily via posts, social media, emails etc, but there's no substitute for real life interaction. Don't get me wrong, I truly enjoy connecting with people via technology – especially through Instagram – and I'm fortunate to have made some real cherished friendships that I know will be a part of my life for a long time to come.
But it has been such a loooong and harsh winter, so getting out of the house is sometimes a huge effort in and of itself. Coupled with the fact we only have one vehicle right now and you have the perfect combination to go stir-crazy.
Having said that, temperatures are expected to rise and we're looking forward to a beautiful week.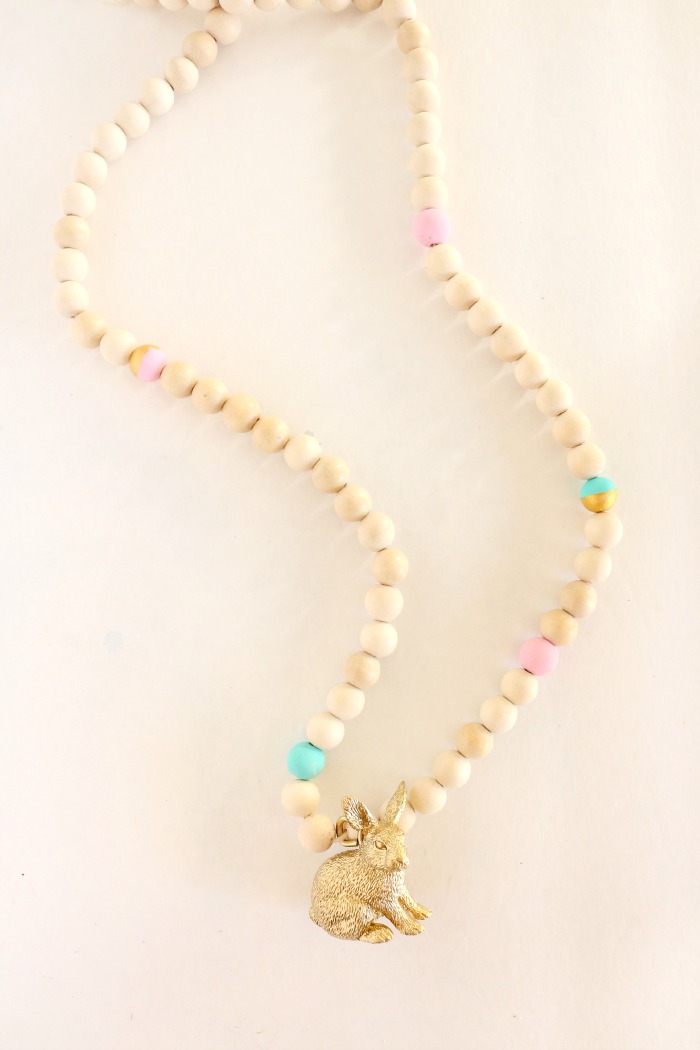 Bella and I did a little craft shopping this weekend and made a sweet little beaded bunny necklace. I've always had a bit of a weakness for these adorable animal toys as I think they look so cute no matter what you do with them. See?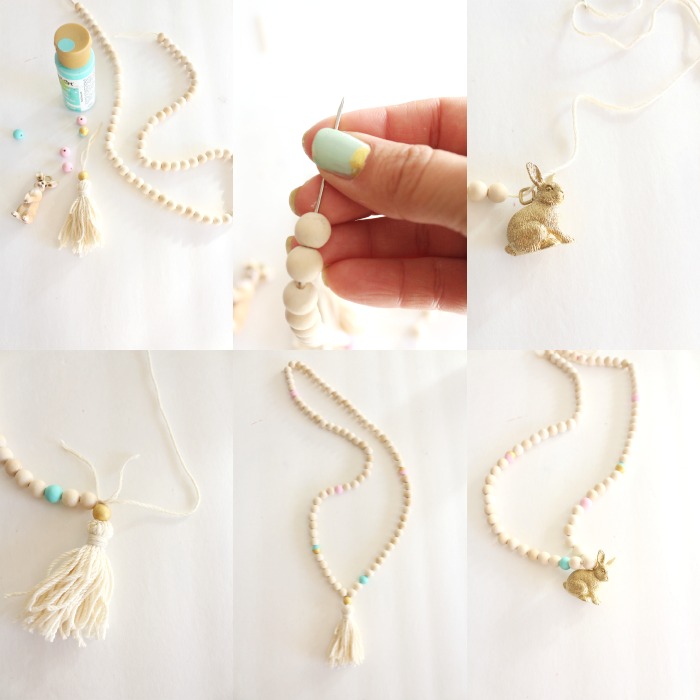 1. Paint beads if desired
2. Spray paint toy animal and insert eye hook to top
3. Use needle to thread beads through floss
4. Attach bunny at middle point
5. Tie securely on top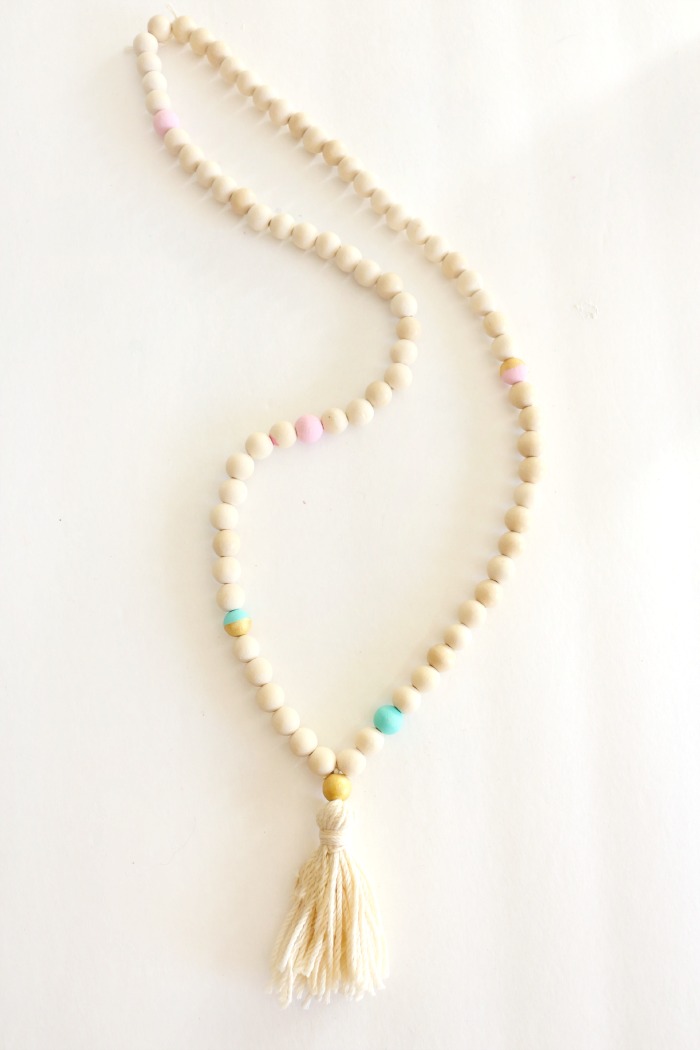 I also made a tassel necklace for myself using this tutorial.
Easy peasy and adorable little craft to make with your little ones. 🙂
Thank you all so much for visiting today.
I hope you have a great start to your week!
much love,