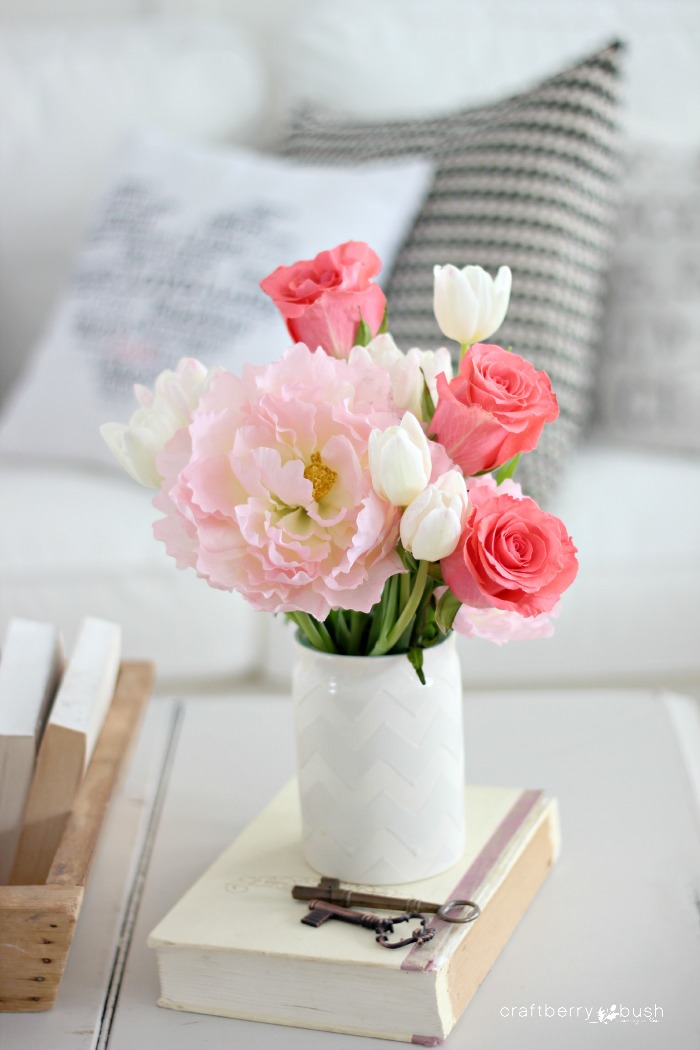 Although I'm not a pinky kinda gal and our decor is mainly white on white, I'm an artist who appreciates – and ironically can't live without – colour. So Valentine's Day provides the perfect opportunity to sprinkle bits of pink here and there.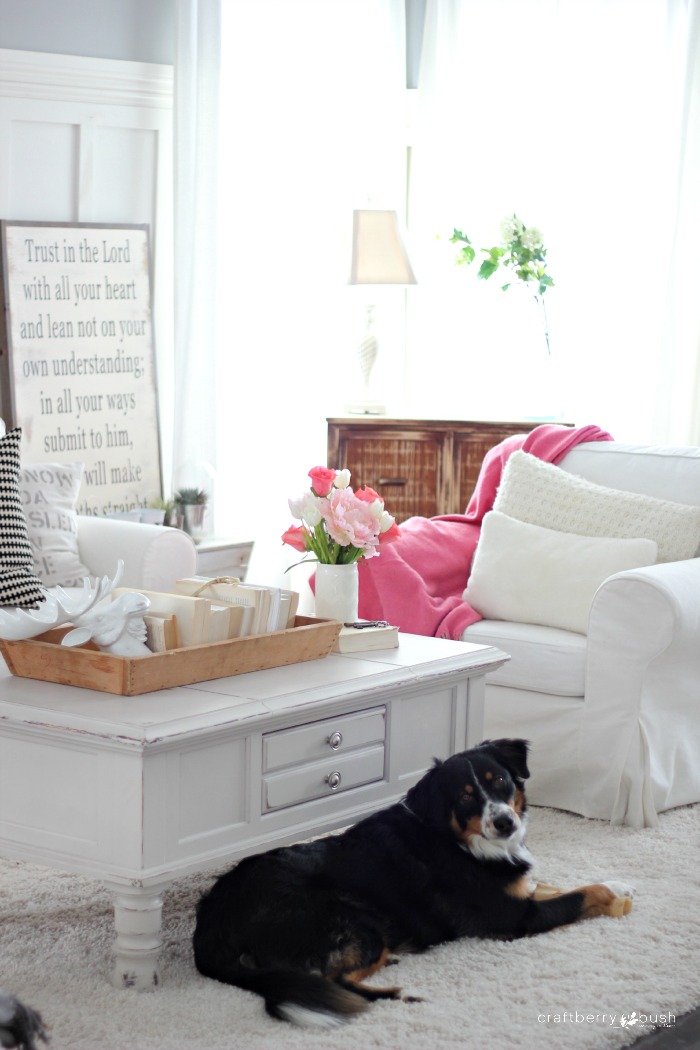 I purchased that pink 100% wool Ralph Lauren throw on clearance for $16.99. It's not something I would typically buy full price ($70), but I thought it was a steal and perfect for Valentine's Day. Once February 14th has passed, it will fit perfectly in Bella's room. 🙂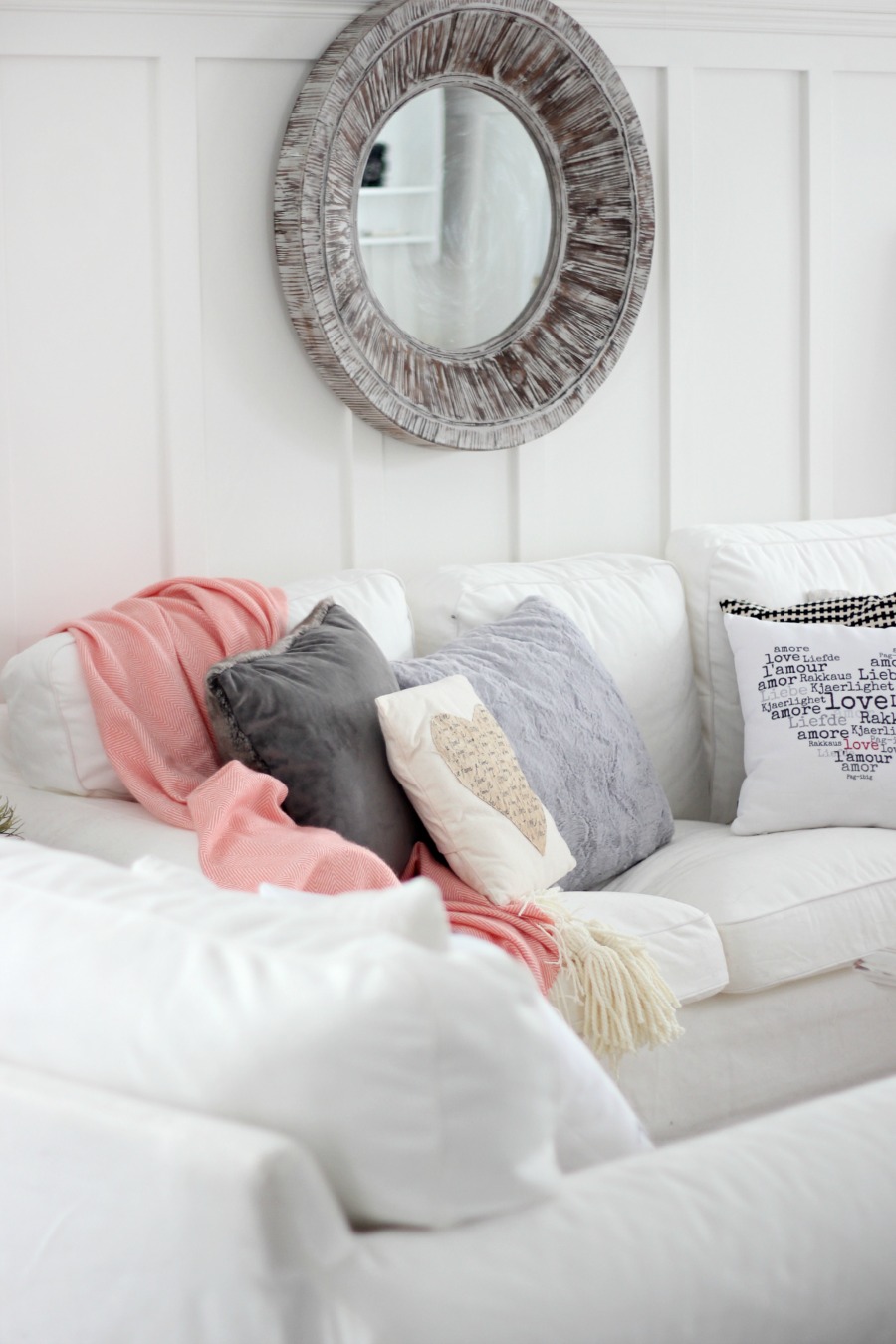 I find this soft pink/coral so soothing in the room. It's also a subtle way to add colour and coordinate with the beautiful flowers.
This pretty little arrangement has some real flowers, some fake, and even a paper one. 🙂 I love when you can use something you've made over and over again. 🙂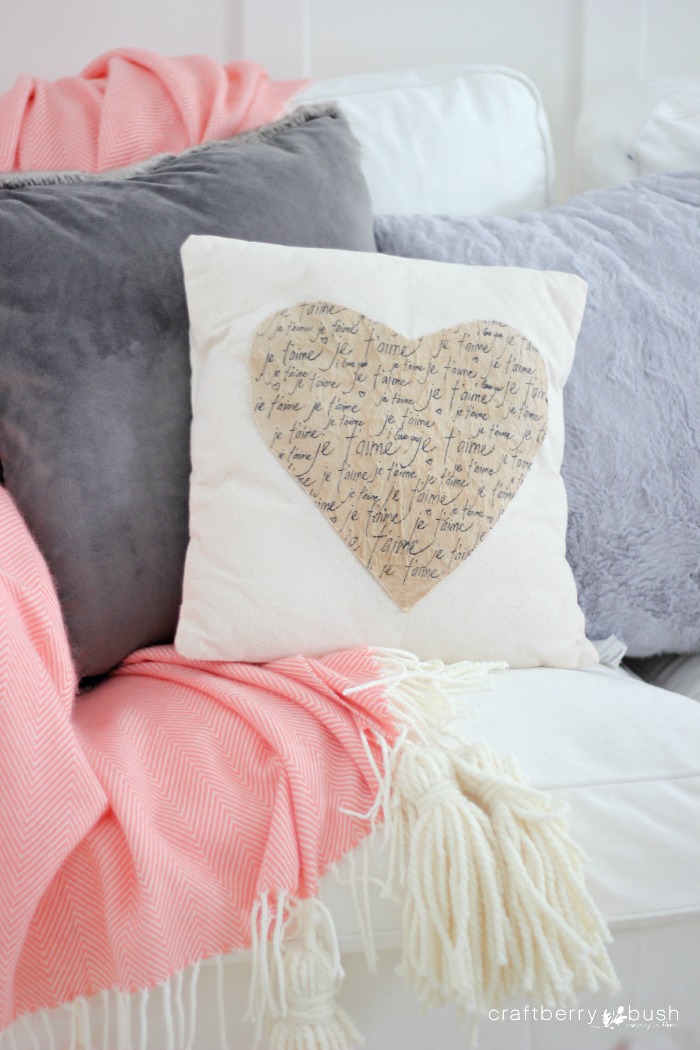 But you don't have to use pink on Valentine's day. We made this pillow a couple of years ago and it's still one of my favourites. You can find the easy tutorial here. And yes, I also added tassels to this blanket.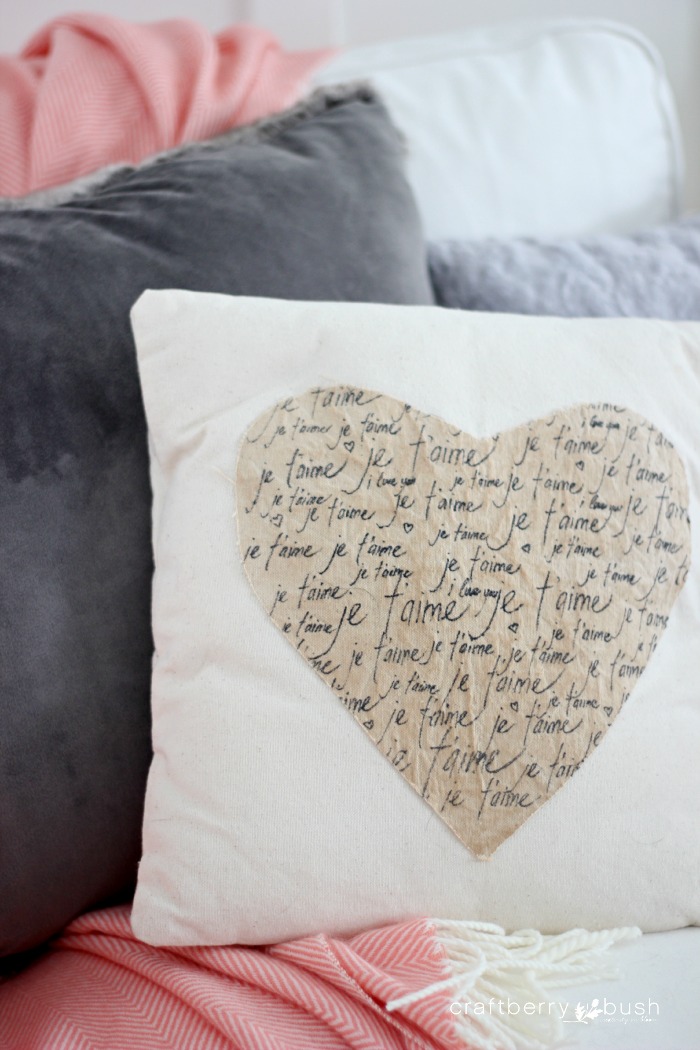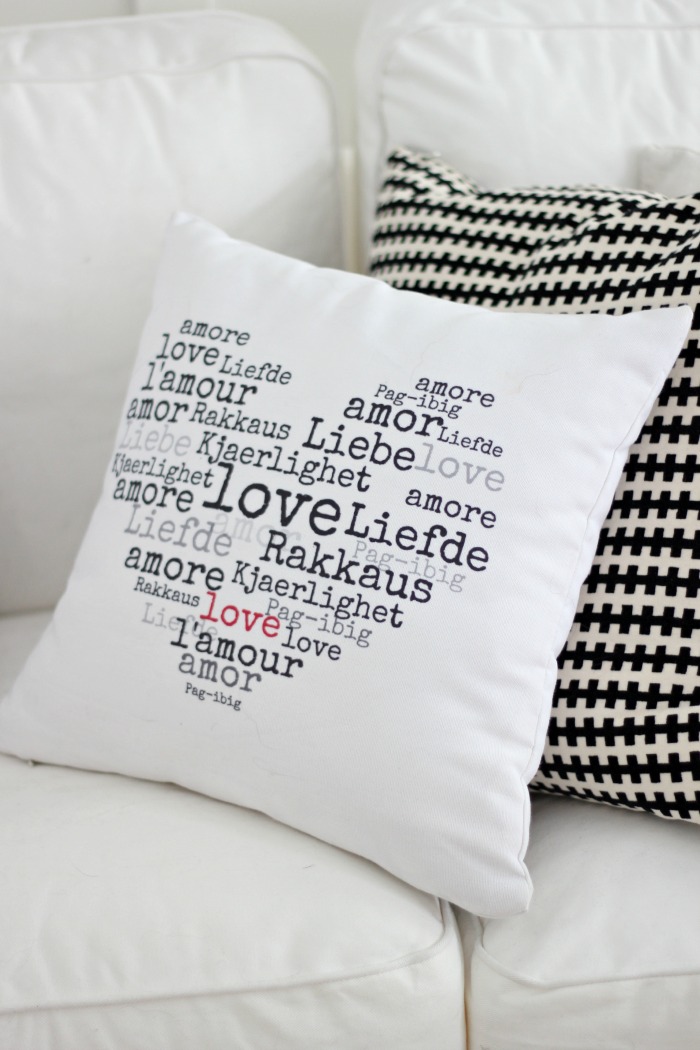 Here is another non pink Valentine pillow I designed.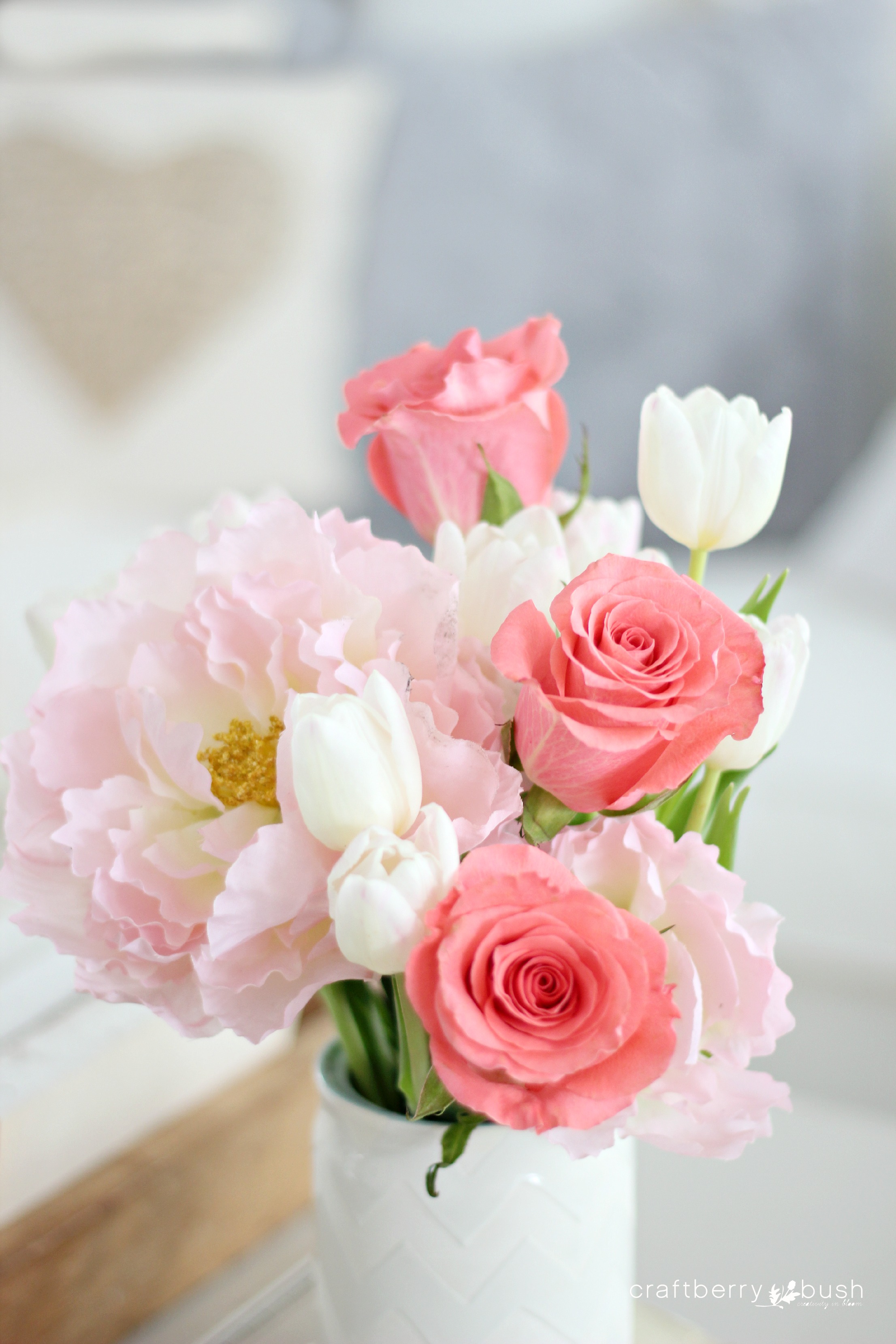 Flowers are always an easy way to add a little colour to your decor, no matter what holiday.
Thank you so much for stopping by.
much love,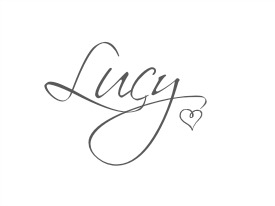 FREE (worldwide) SHIPPING through FEB 8th with this LINK