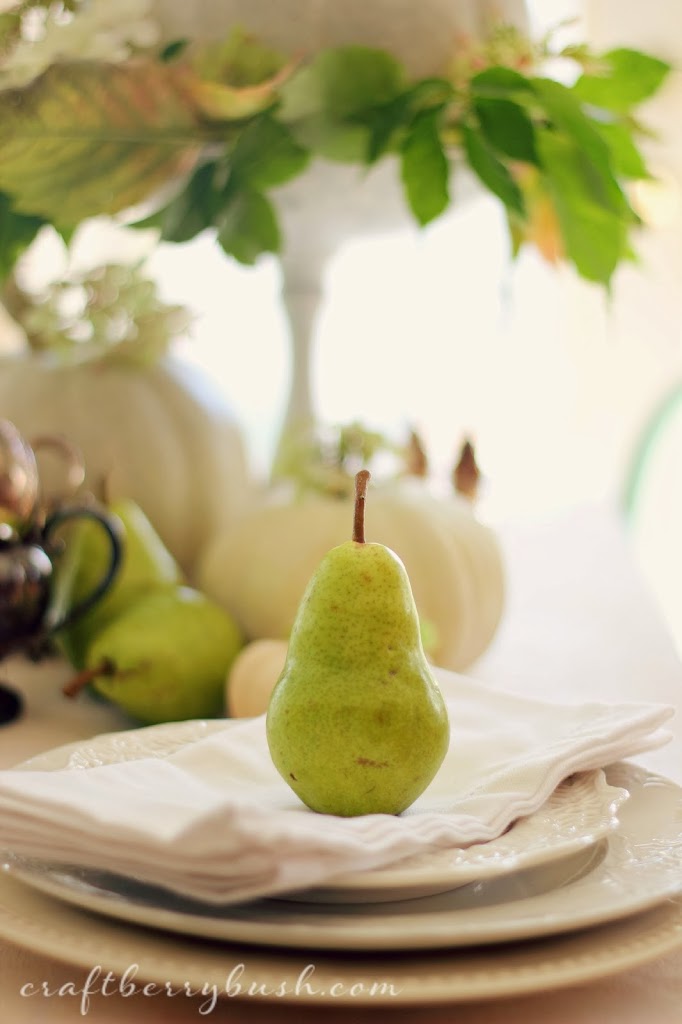 By now you might have figured out I prefer Autumn's softer side;
with its
calming neutrals and softer tones. Don't get me wrong, I love seeing the traditional
fall colors, but inside our home the neutrals just coordinate better.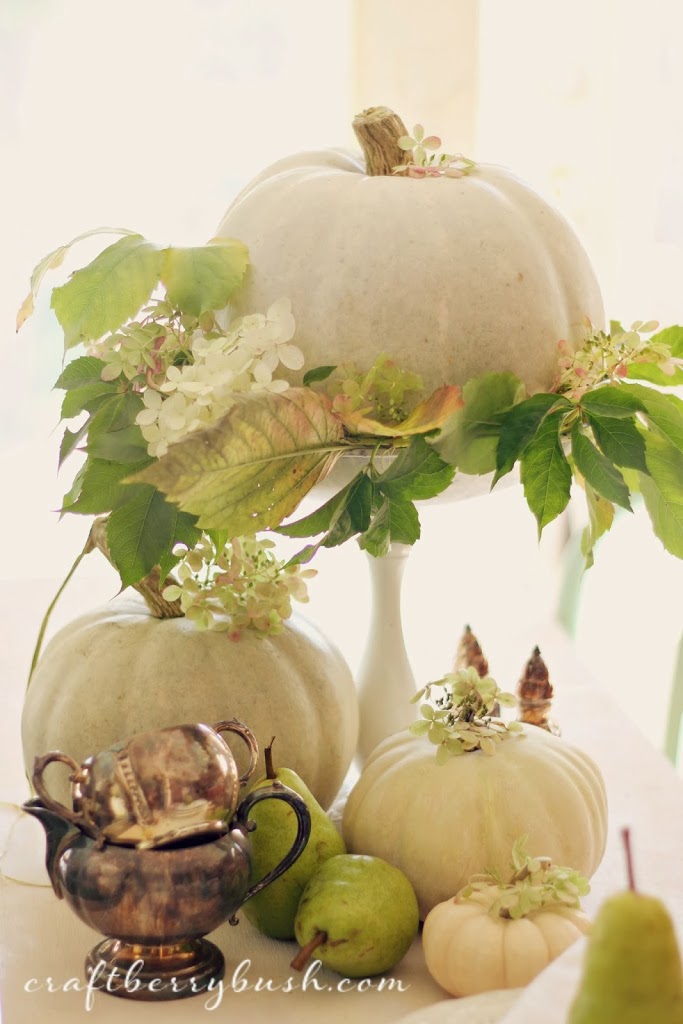 You might also have noticed I tend to use a lot of natural elements
to
decorate and that's because well, it's free for one, but it's also beautiful,
readily available and easy to incorporate into any fall decor.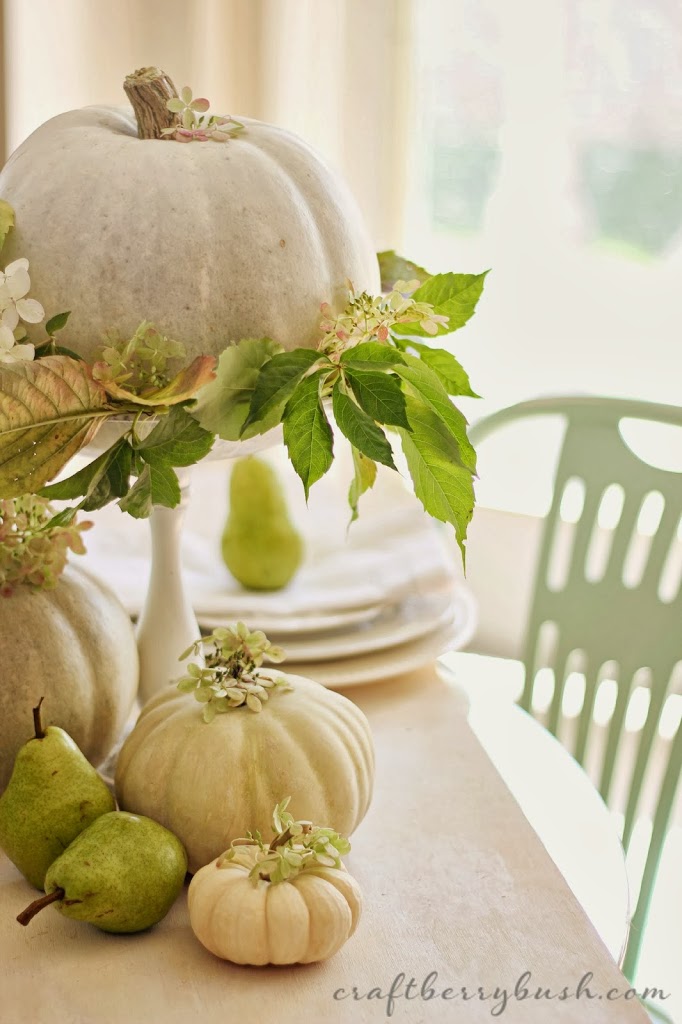 This is what I mean when I say 'easy to incorporate'. By simply adding
some
ivy around the pumpkin and a few hydrangeas, you have created a
beautiful
fall
display in just minutes.
I love the way the pumpkin looks on the
compote and I
think the hydrangeas, foliage and pears coordinate so well
together.
It is definitely
a fall centrepiece but it's soft and airy.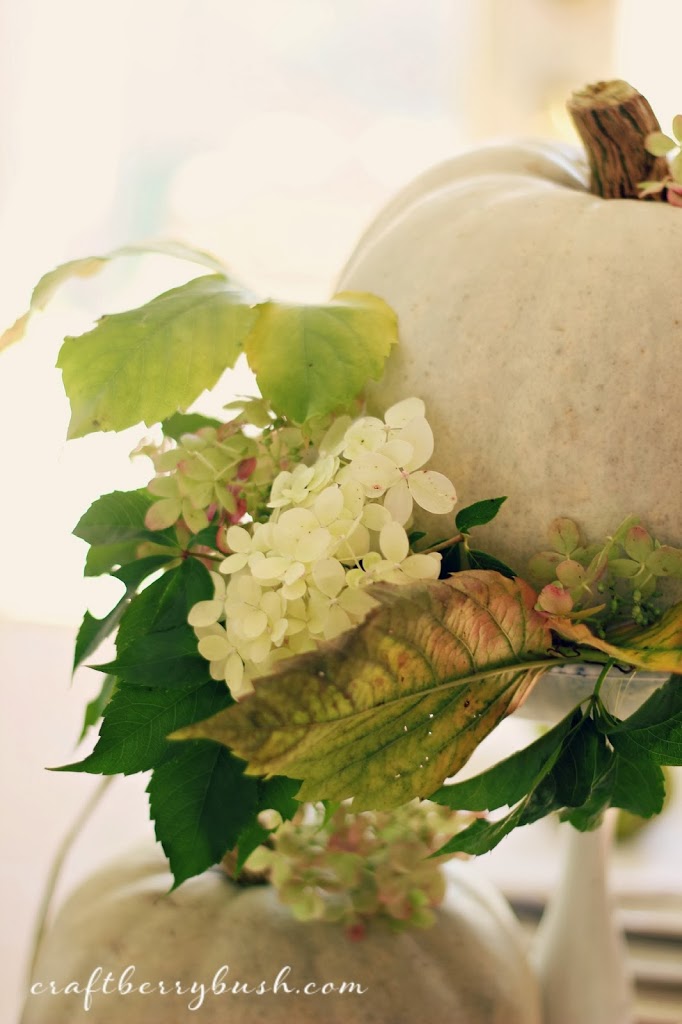 And as the leaves start to wilt and dry out, the arrangement will
become
even more suitable as a fall centrepiece. But you can always use fake
plants,
pumpkins and flowers; as a matter of fact, one of the pumpkins on the table
is
one I had painted last year. But when you incorporate real and 'fake' together,
it is usually hard to differentiate between the two.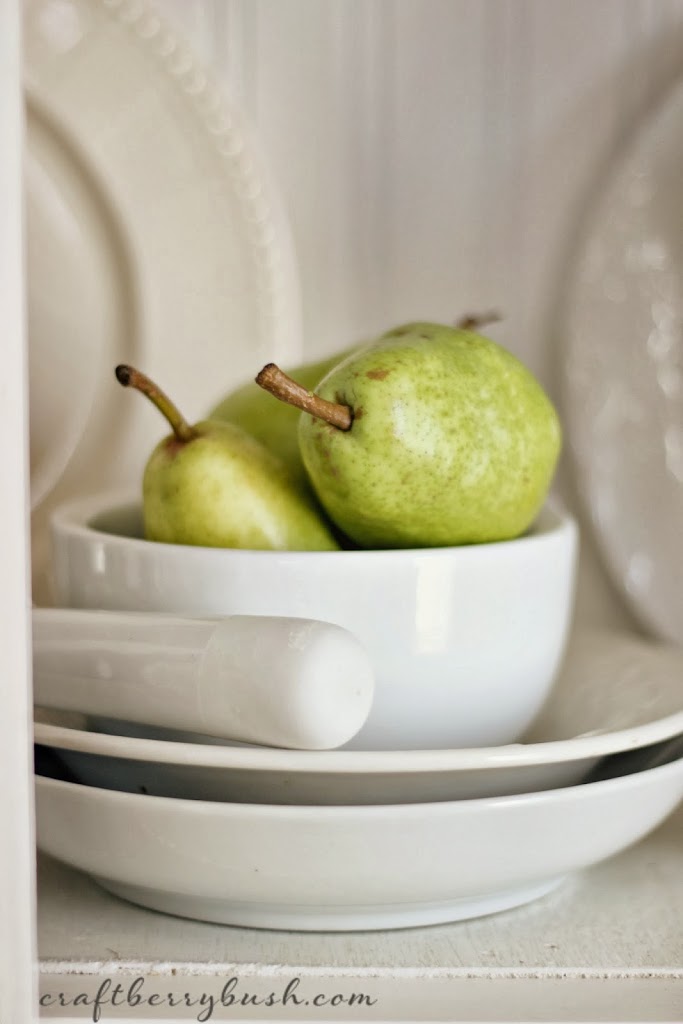 I also had the chance to change our hutch; can you see the common theme?
I hope to share it with you soon, but in the
mean time, I want to say THANK-YOU
so
much for your visits. I realize there are so many other blogs out there and I appreciate
you taking the time to visit my little corner of this vast blog world…it means so much.