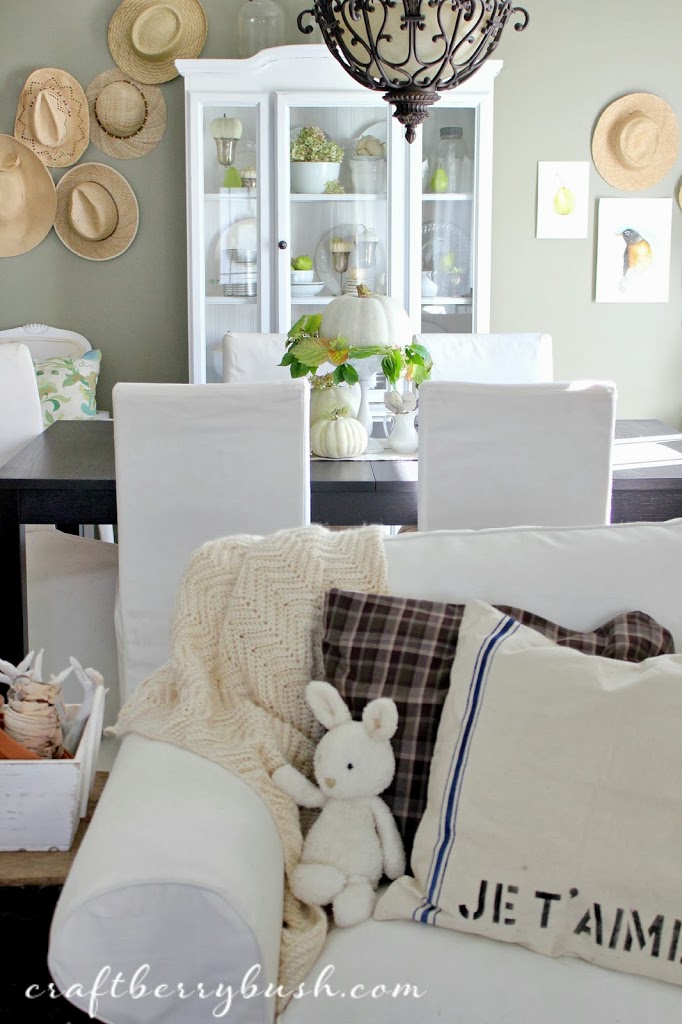 The changing of the seasons provides an opportunity to
also change
the
decor in our homes. While
I truly enjoy the process and look forward to the
changes,
being a blogger can unfortunately sometimes mean
decorating not just for decorating.
It becomes
about having new and exciting decor ideas,
being
first to the
punch, following
trends or even better,
setting trends.
Grooming your home becomes more of a 'have to', than a 'want to'.
In my opinion, a home is your nest, your haven, and decorating
and
taking care of it should be done for the right reasons.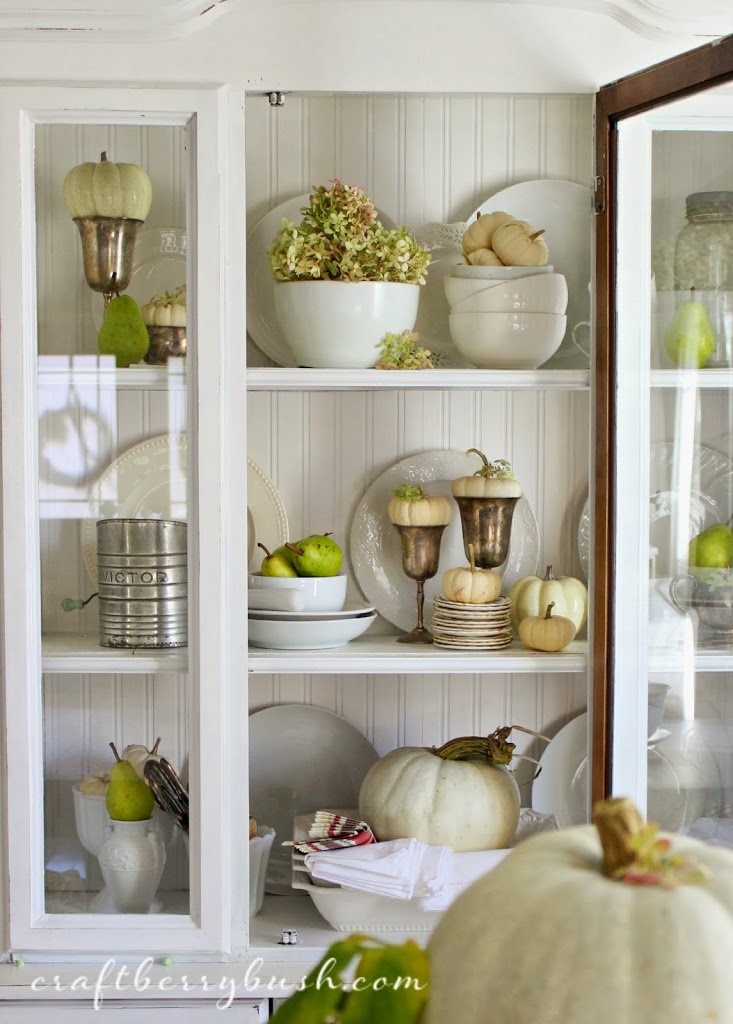 As I looked back at the pictures I took of the hutch
last year,
it admittedly
looks very similar to this year's version.
I worried
a little
as I want to be 'new and improved' and thought
of changing it, but
then realized if I did,
I would be changing it for the wrong reasons.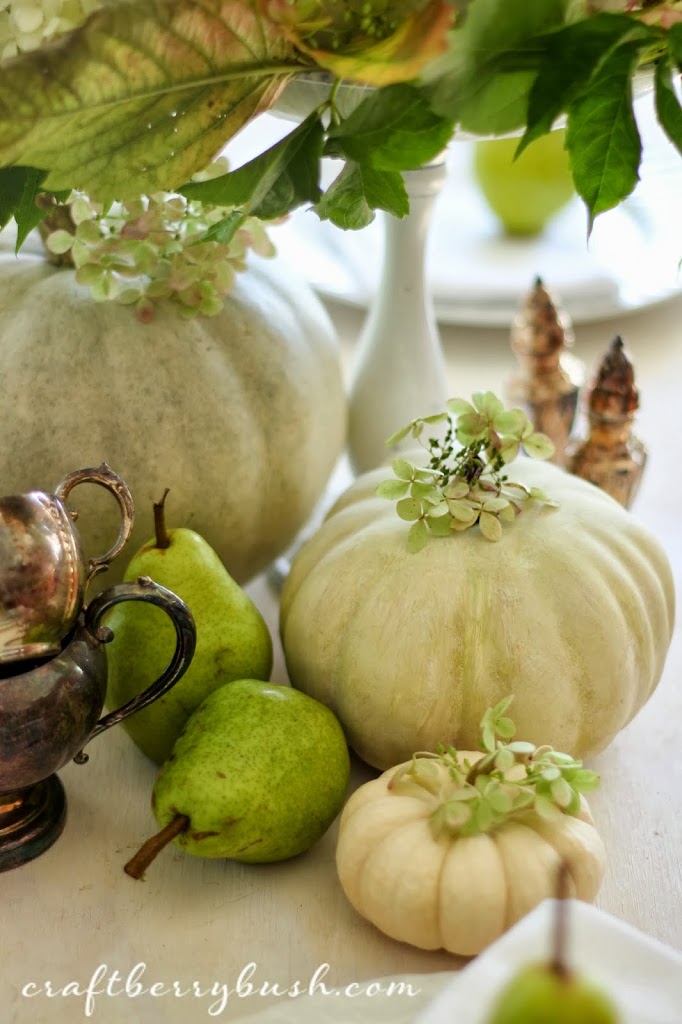 If I changed it, it would't have been because I disliked it.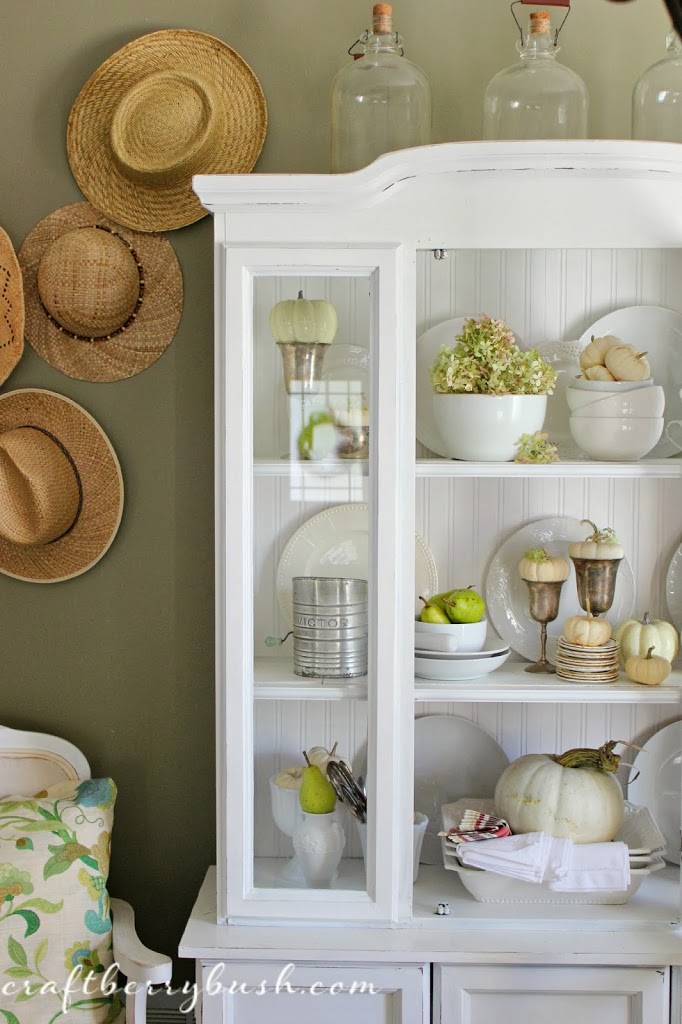 In all honestly, I liked last year's hutch and I guess that's
why
it's
not that different this year.
I did change the colour scheme a little
so to
coordinate with the table setting and the mantel, but not much more.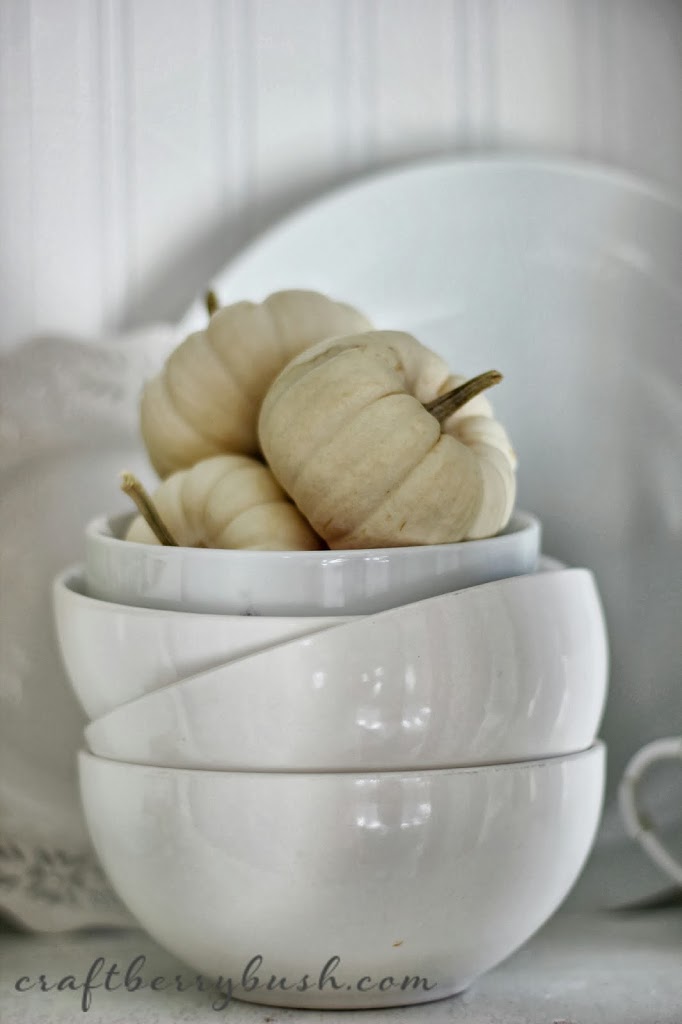 But I still love the off white of the baby boos
against the pure white of the porcelain bowls.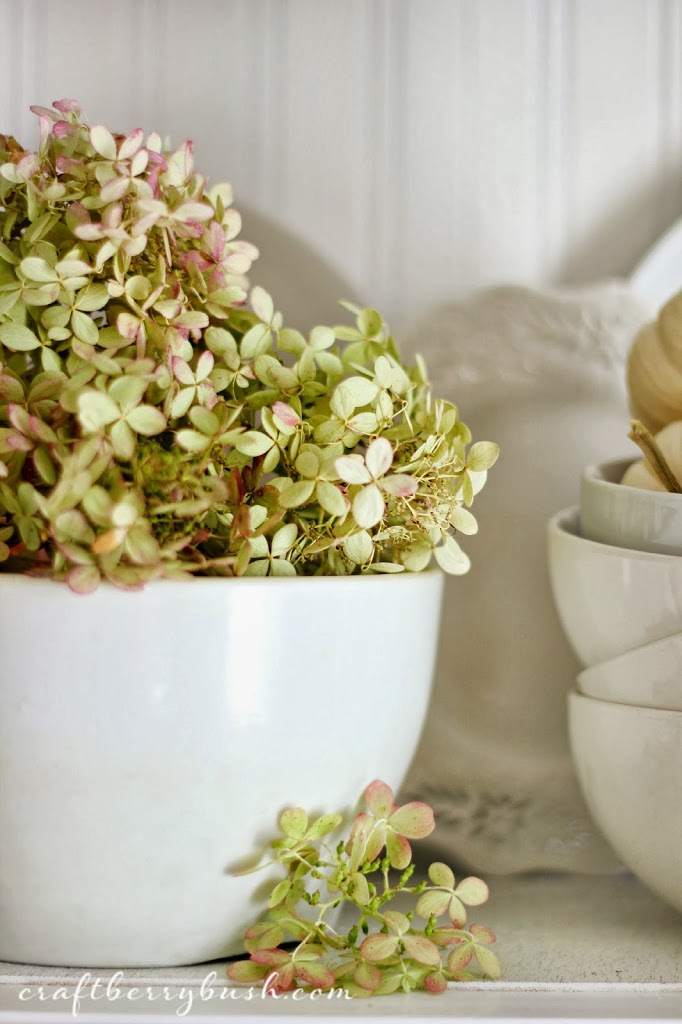 The soft greens of the hydrangeas.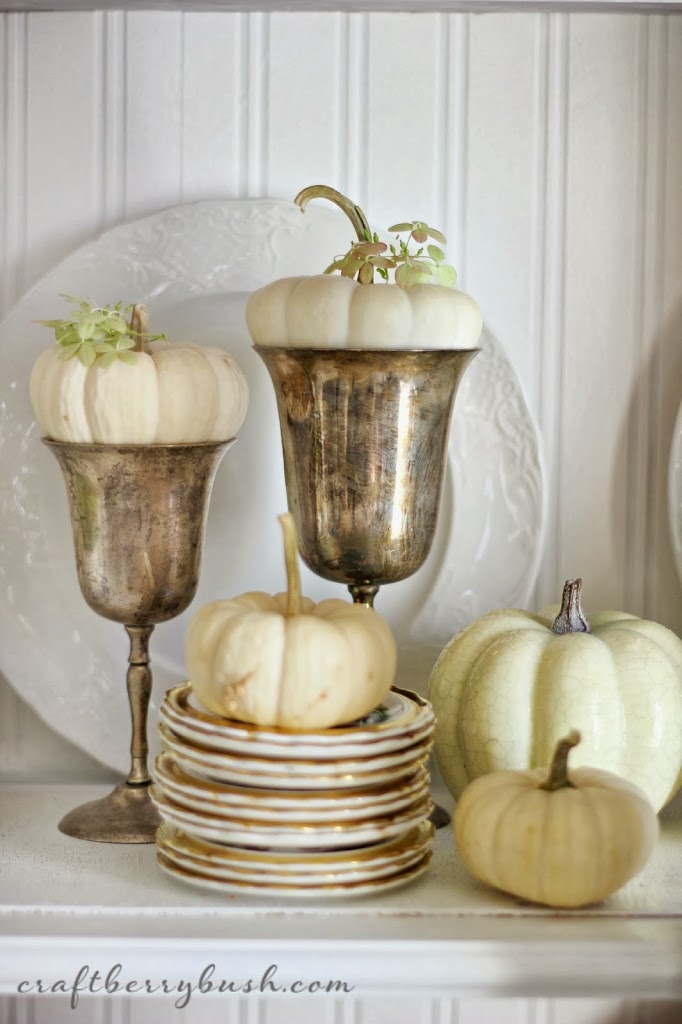 And the silver against the white plates.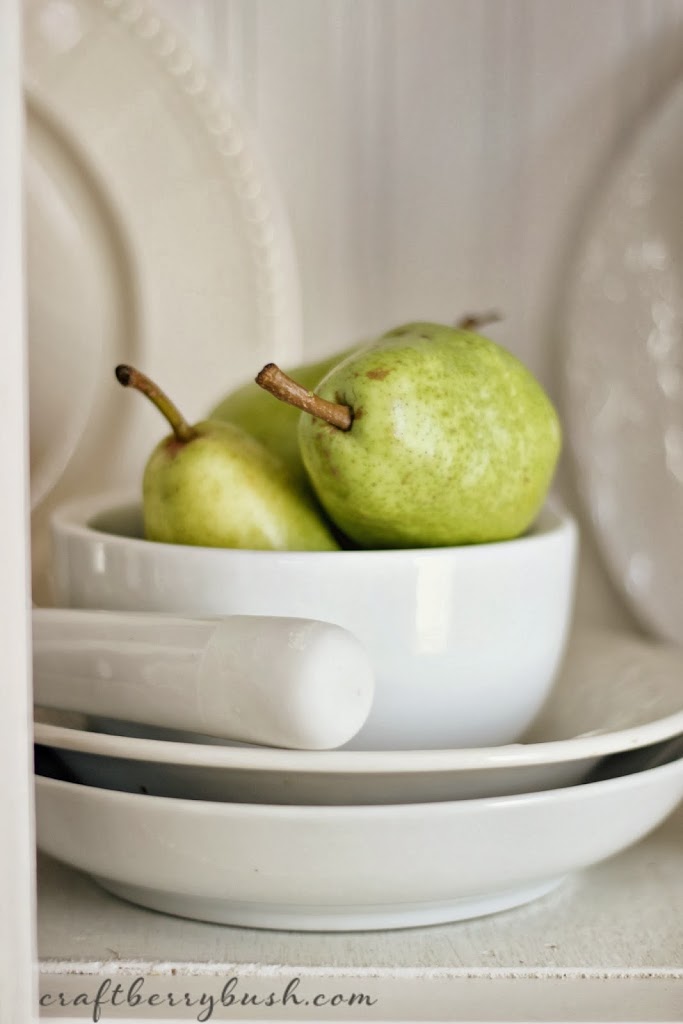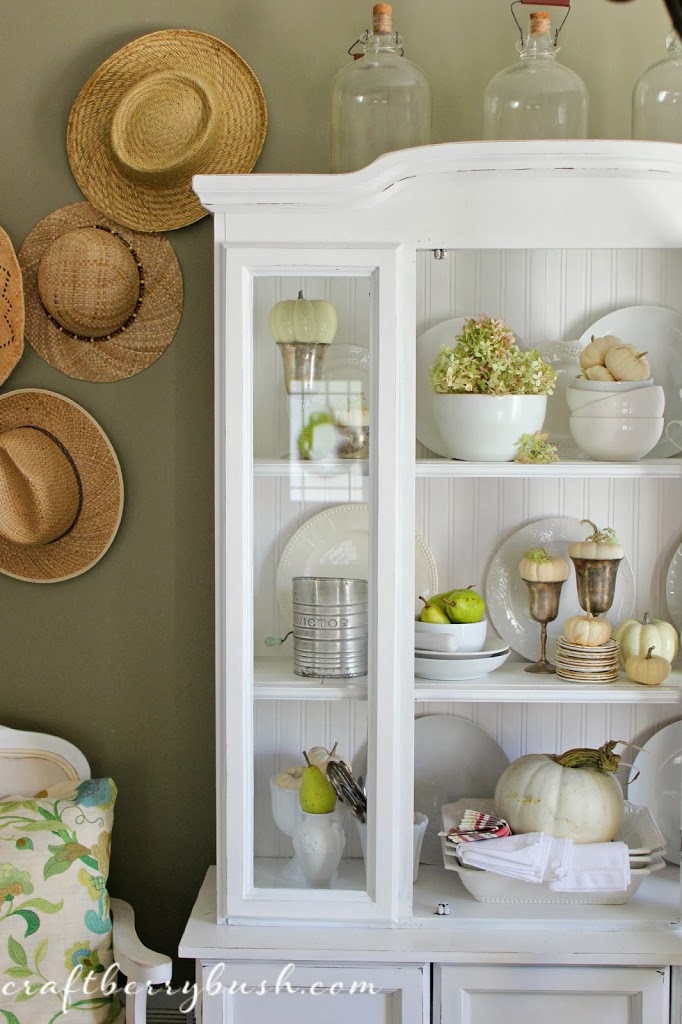 And I especially love that our home will always be
decorated
for the love of home and always done with LOVE.
Thank you so much for stopping by.
I hope you come back later on tonight for
Until then, have a great day!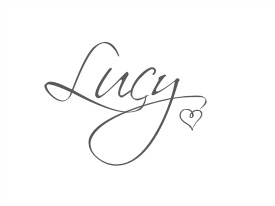 Keep in touch with Craftberry Bush via