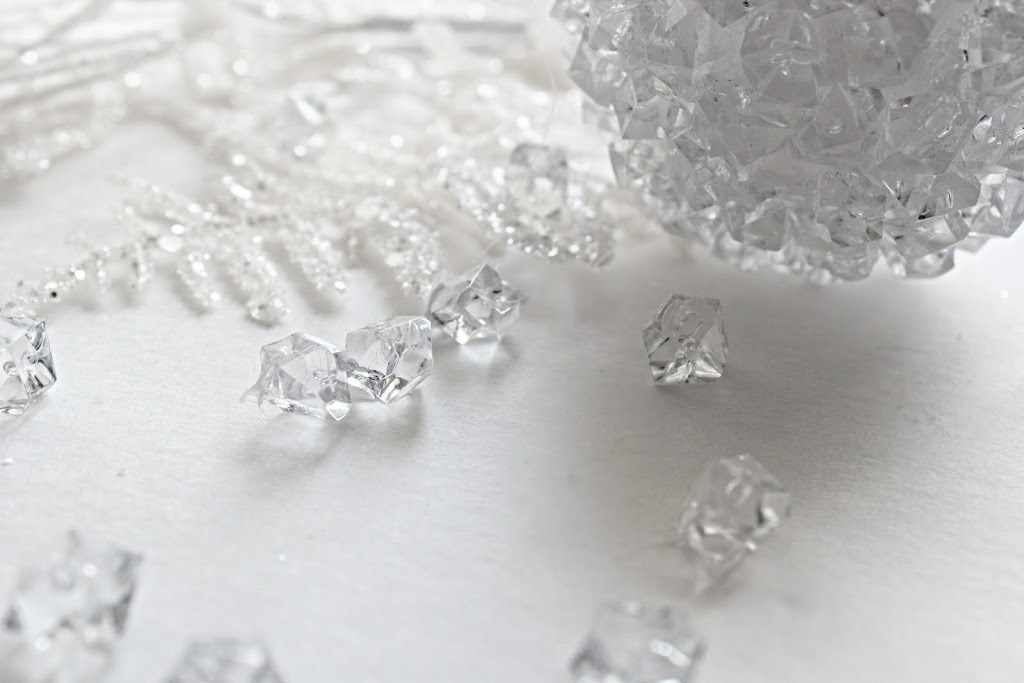 Hello friends, I hope this finds you well.


Today my head is full of questions. Not life changing questions that set you deep in thought such as, if you could offer a newborn child only one piece of advice, what would it be? Or, if happiness was the national currency, what kind of work would make you rich?
My questions are small and shallow compared to the latter, but nevertheless they have been lingering in my head. They often revolve around this little blog of mine and how to 'get it right'.
Am I posting too frequently or not frequently enough? Is it time to open a little shop?
Is my writing too mellow and not funny enough? And blah, blah, blah, blah…
I don't have the answers, but I do have the desire to create and soooo….I will share when I can and maybe throw in a joke here and there and I'm sure everything will fall into place, just the way it's supposed to…..


(purchased crystal vase fillers at the DS and glued them onto a Styrofoam ball. I then inserted a paper clip into the Styrofoam to serve as the loop to hang it from)






What I do know is that I truly hope you enjoy coming here because having you here makes all this worth while…:) Have a beautiful day !


much love,
Lucy




ps. here are some other 'deep' questions; you don't have to answer them here; they're just to put you deep in thought…………xo
How old would you be if you didn't know how old you are?
Which is worse, failing or never trying?
If life is so short, why do we do so many things we don't like and like so many things we don't do?
When it's all said and done, will you have said more than you've done?
What is the one thing you'd most like to change about the world?
If happiness was the national currency, what kind of work would make you rich?
Are you doing what you believe in, or are you settling for what you are doing?
If the average human life span was 40 years, how would you live your life differently?
To what degree have you actually controlled the course your life has taken?
Are you more worried about doing things right, or doing the right things?