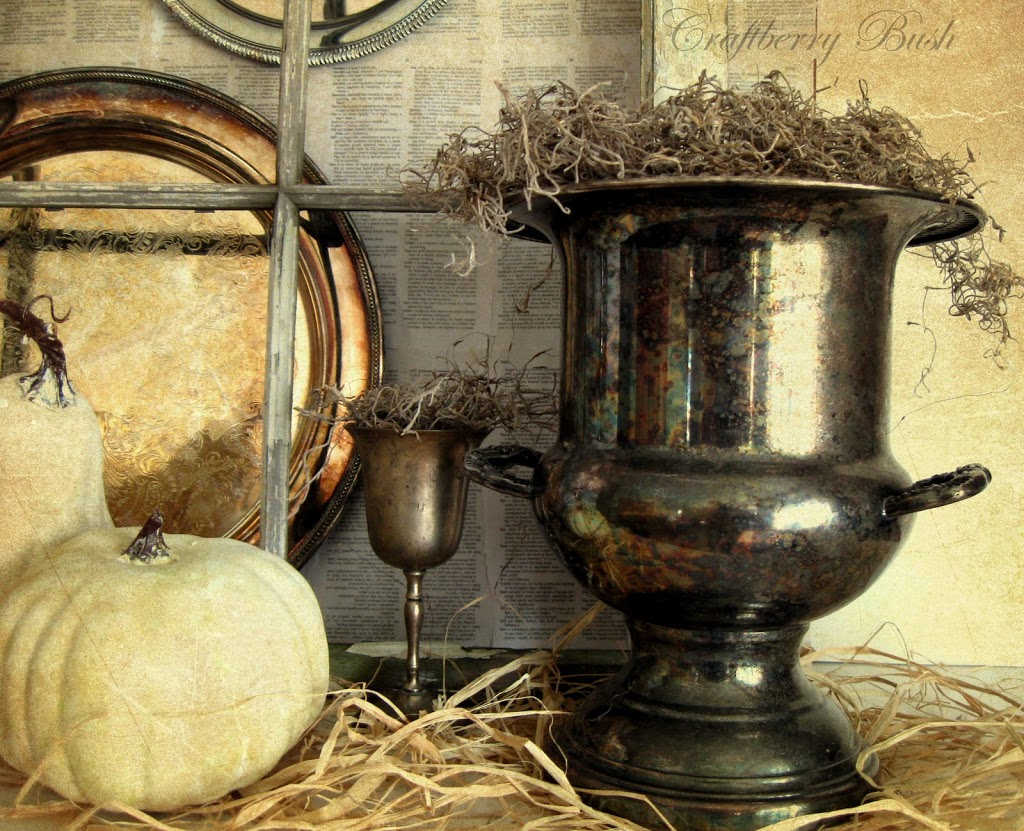 Well Friends, here it is…the fall mantel I have been lovingly preparing to welcome yet another season.
As usual, I tried to use inexpensive items that with a little work become little treasures.
But only time can create such perfectly imperfect patina on that silver plate and the chippy wood on that old window frame.
I used a dollar store dictionary and dyed the pages with tea, allowing them to dry before ironing them to restore their crispness. I then glued them onto a large sheet of very thin plywood that was laying in the garage.
On my previous post, I showed you how I
You can never go wrong with old shabby books…
I used raffia and moss to add an organic feel to the mantel…
The silver cup at the back was given to hubby by his grandmother when he was born; t
he urn with the gorgeous patina was found at our local thrift store and it was originally a trophy of some sort. While in line at the store, a gentleman was giving me tips on how to clean the silver.
I smiled and thanked him, but the patina was exactly what I am most in love with.
Real sterling silver will always clean to its beautiful original shine, yet plated silver, if left for too long, will acquire that bluish tarnished patina and might need to be re-plated in order to be restored to its original appearance.
The number 925 or a stamp of a lion are two easy ways to recognize if an item is real sterling silver.
There are only three sterling silver items on this mantel…can you guess which three?
I had originally hung the plates in this
configuration but found it too sparse…
So I decided to add a few more plates…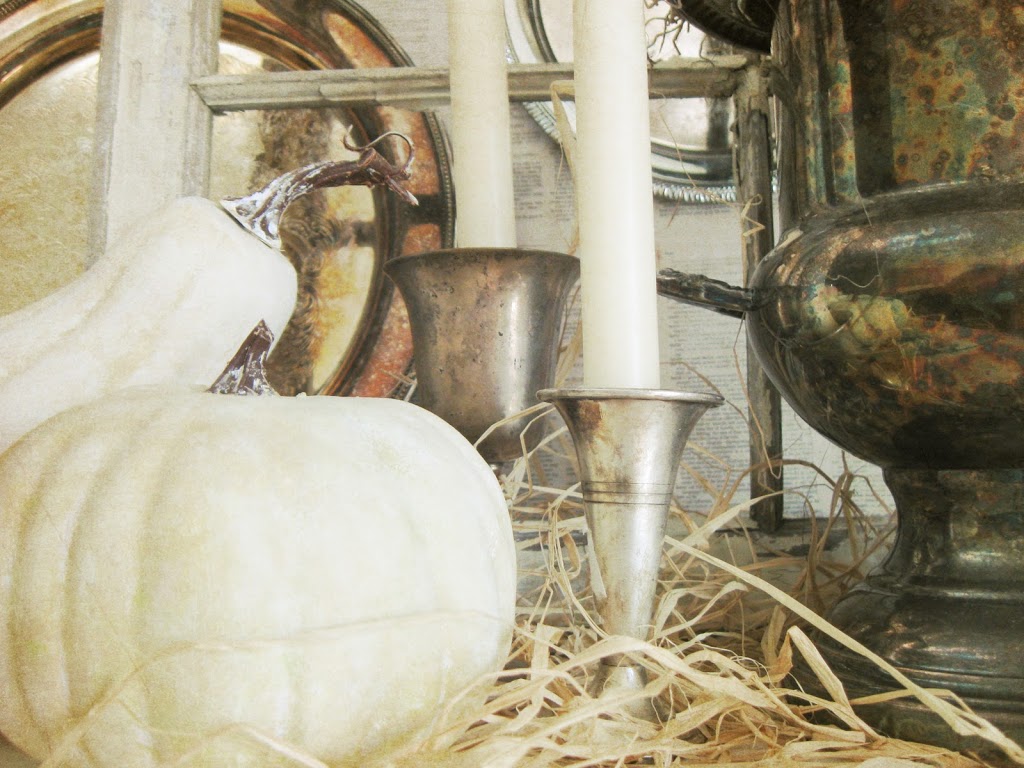 I will be replacing the branch in the urn with a large white pumpkin, creating more balance. Balance is always important when decorating. Notice how the darkness of the camera on the left is mirrored on the urn and ever so slightly with the bird on the right?
So my dear friends, that is my fall mantel…at least for now. I am sure I will look at it a few days and change a thing or two (does that ever happen to you?), but in the mean time, I hope you like it and can draw inspiration from it.
Thank you once again for stopping by…can't wait to see you again soon.
much love,
Lucy
Linking here, thank you for taking the time to host!
http://betweennapsontheporch.blogspot.com/2011/09/pottery-barn-bedford-office-renovation.html
http://www.homestoriesatoz.com/
http://southernhospitalityblog.com/