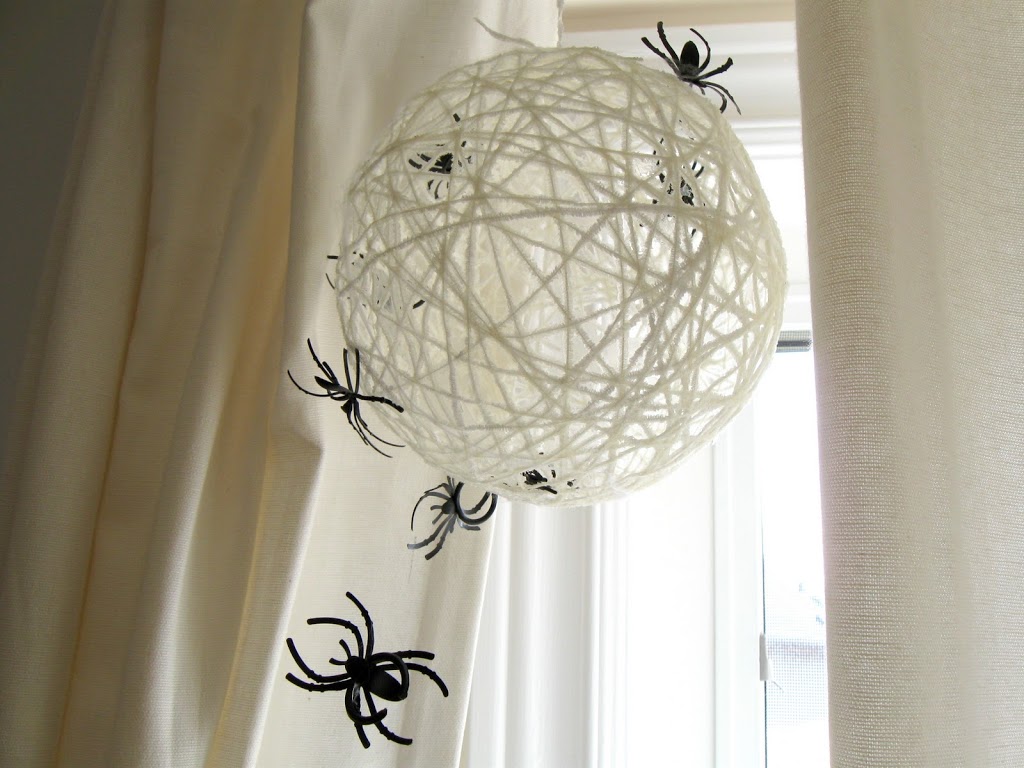 Hello everyone! I hope you all had a great weekend!
Mine was good, save for living in the future for an entire week. For some strange reason, I thought this was the first weekend in October and it wasn't until I showed up to an empty soccer field ready to play in a tournament that I realized it was the wrong date…oh boy!
I had planned on sharing some halloween ideas with you starting in October and as I thought we were already in October, this is what I worked on last week. But before we go any further, there is something you must know about me and Halloween. The fine print, shall we say.
The truth is that Halloween isn't a day that I embrace full heartedly. So my decor, if any, is limited to non-scary, non-bloody or anything that might look evil. And sooo…
Enter an easy peasy spider's nest made out of a yarn orbe.
(Dip yarn into watered down glue and wrap around balloon.
Allow to dry completely. Pop balloon and voila!)
These guys are fresh out of the nest crawling up and down while you sleep at night….ugh! Just the thought of it gives me goosebumps….
You can place as many or as little spiders as you want. I hung some of these guys with invisible thread…
I have a couple of other Halloween related projects to share, but I think I'll wait for the 'real' October to arrive to show you!
Have a great week, see ya in a day or two!
much love,