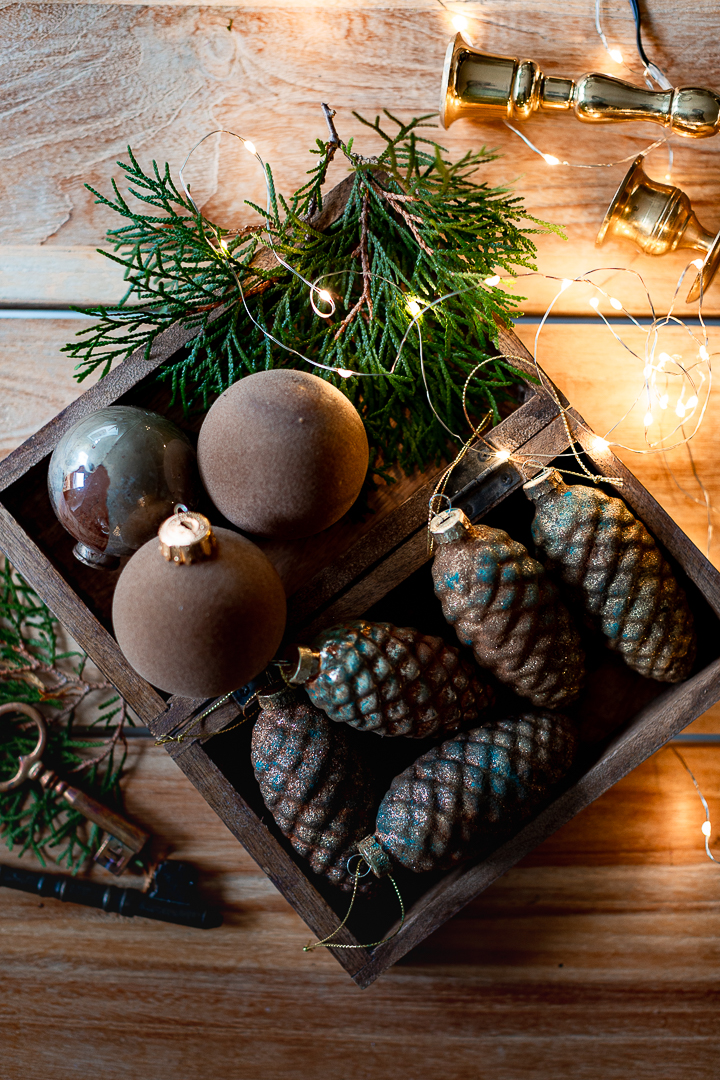 Hi friends! I hope you had a nice week. On this week's Seasons of Home we are sharing some budget friendly Christmas ideas. Today I want to share How to Make Faux Bronze Pine Cone Christmas Ornaments. I think they look so pretty and I hope you enjoy the process.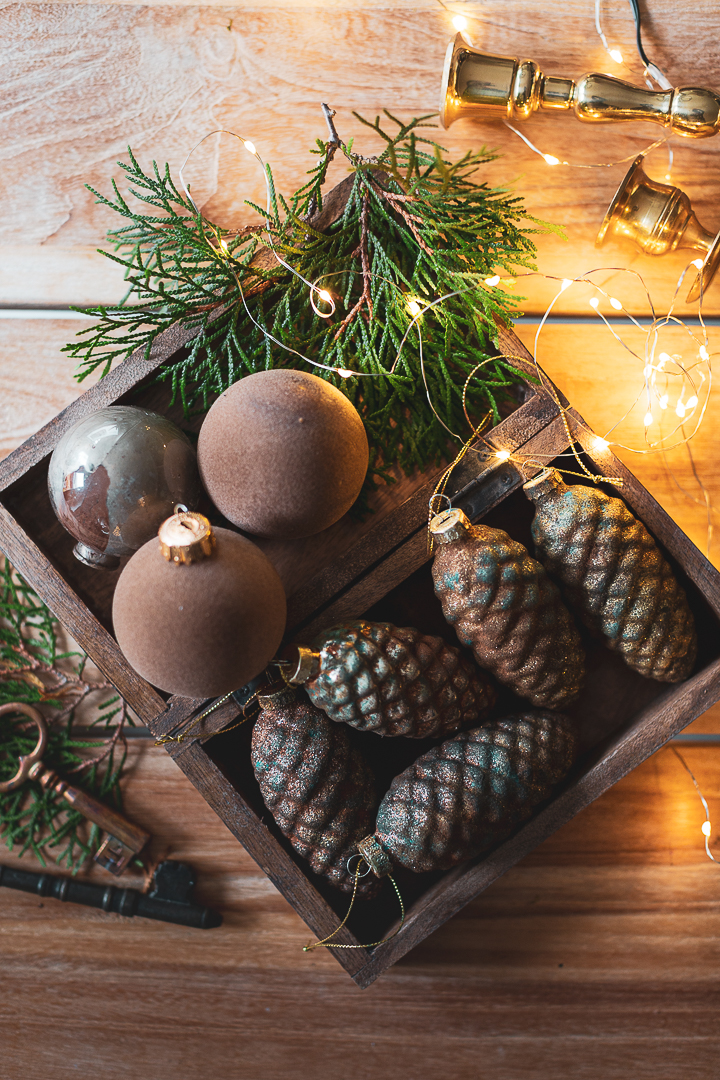 There has been a trend on browns and more organic Christmas decor and these fit right in. You will need: Plastic or Glass Pine cone Ornaments. Bronze acrylic paint Turquoise acrylic paint Gold acrylic paint Spray Glue Cinnamon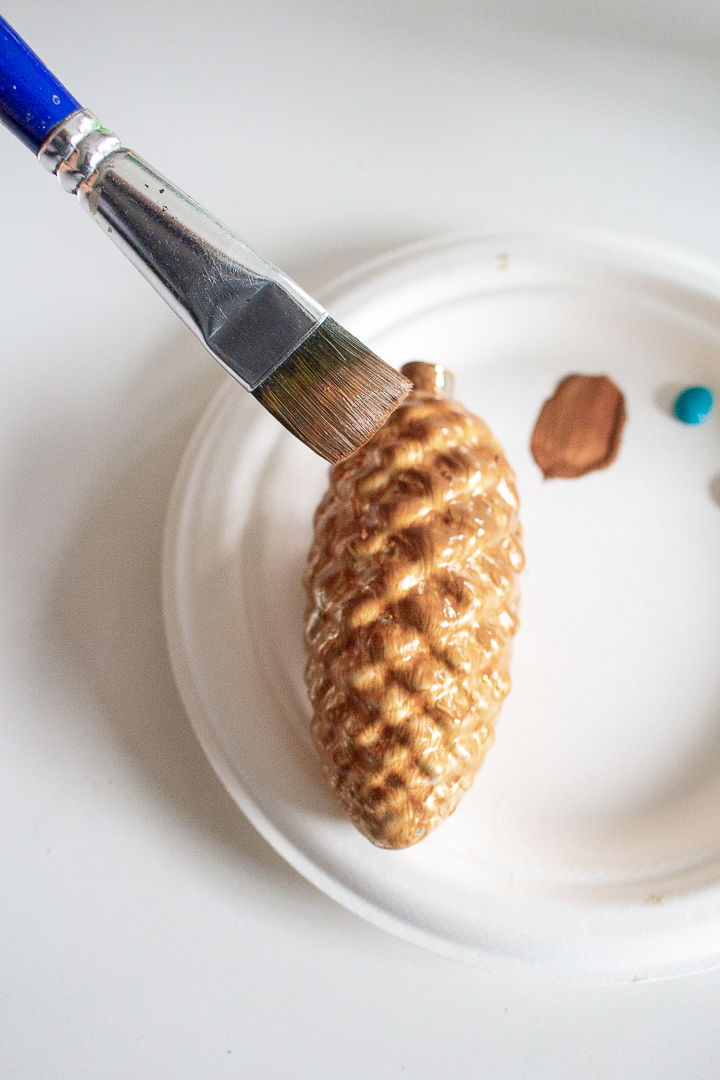 This is a little bit of trial and error and not all of them will look the same. But I started by brushing on the bronze paint all over the pine cone.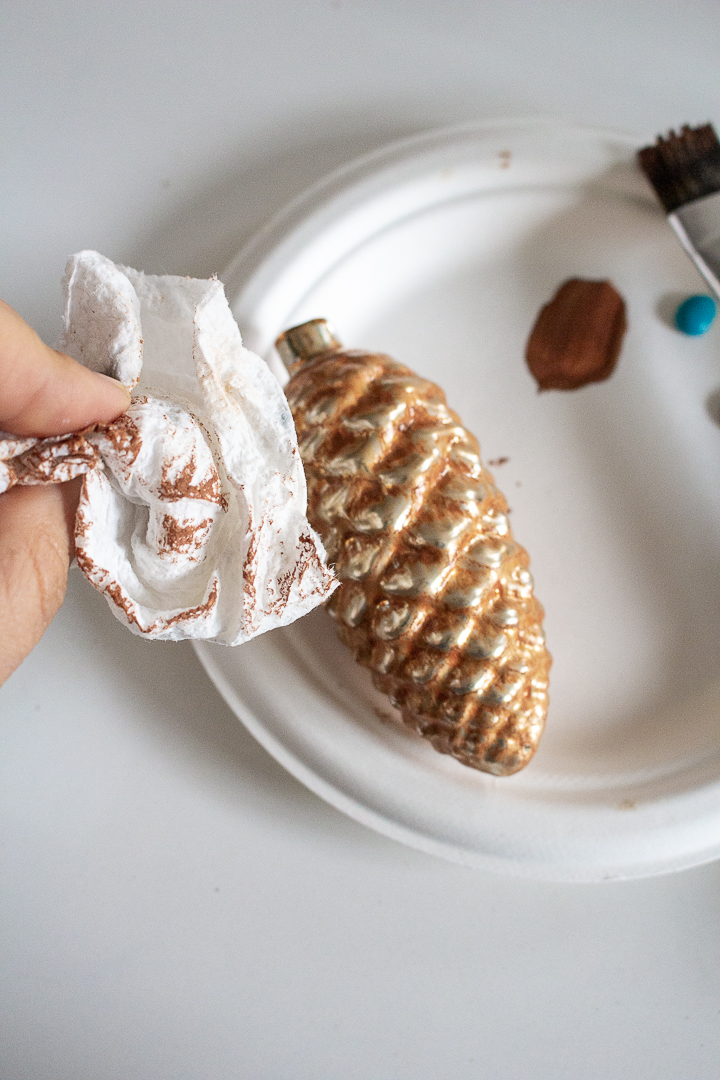 Allow the paint to partially dry and then rub it off with a paper towel. This will remove some of the paint but not all.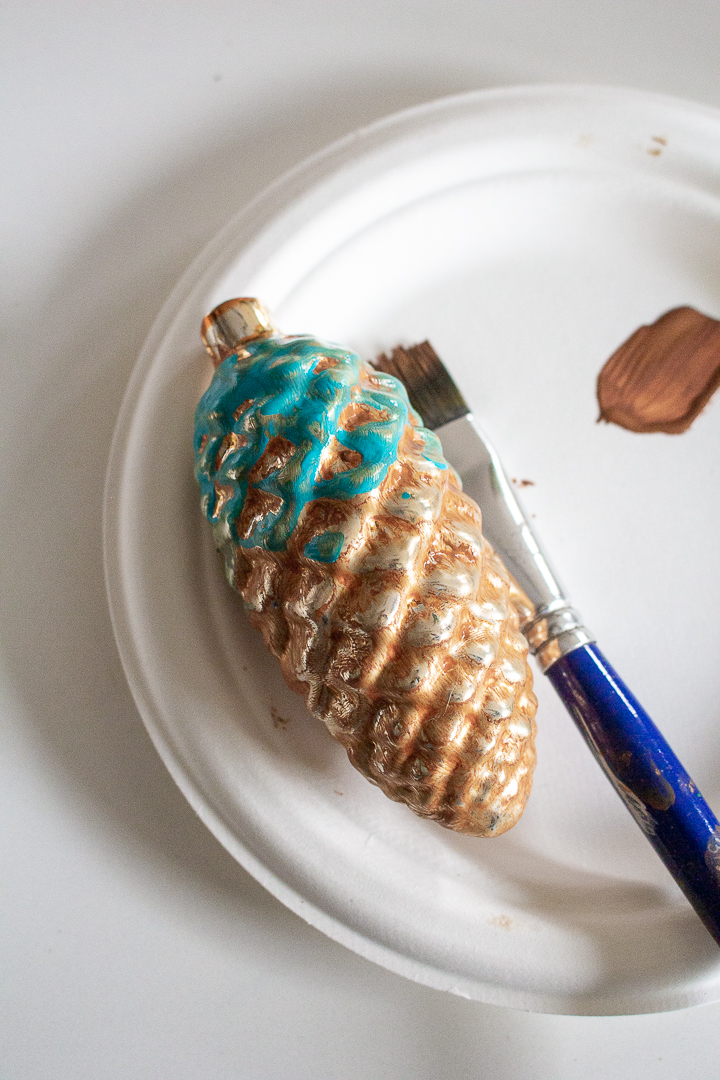 Add a little bit of the turquoise wherever you want some of the 'patina'. I did it at the top.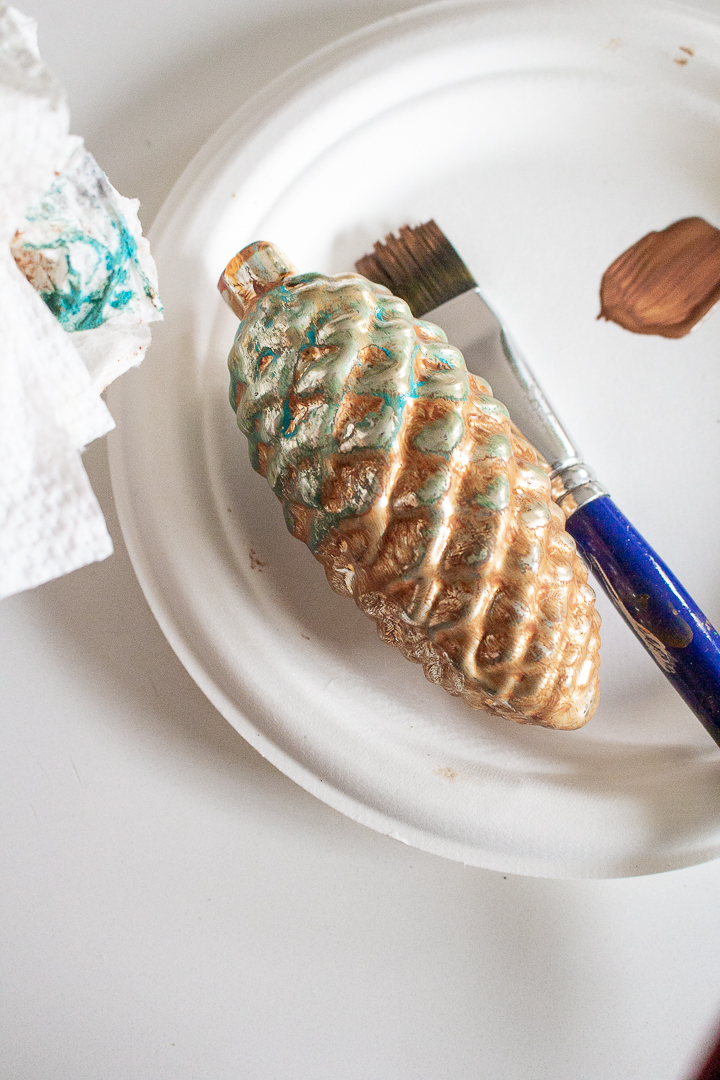 Then similarly rub it off with a paper towel.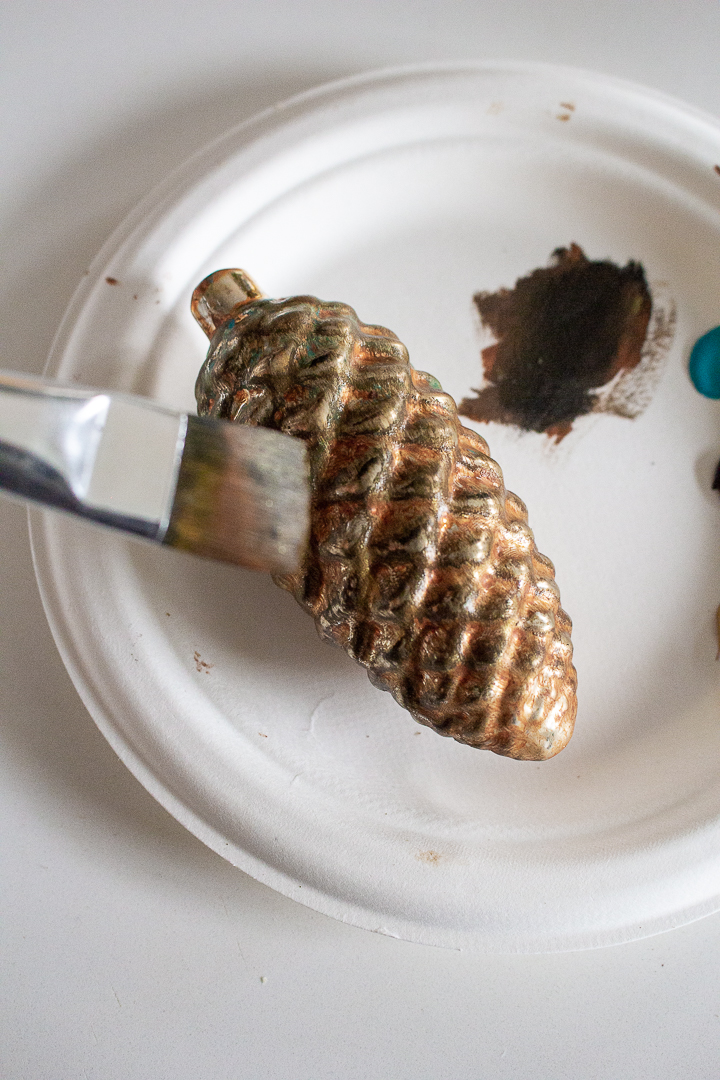 I added a little bit of dark brown all over and sprayed it with some spray adhesive.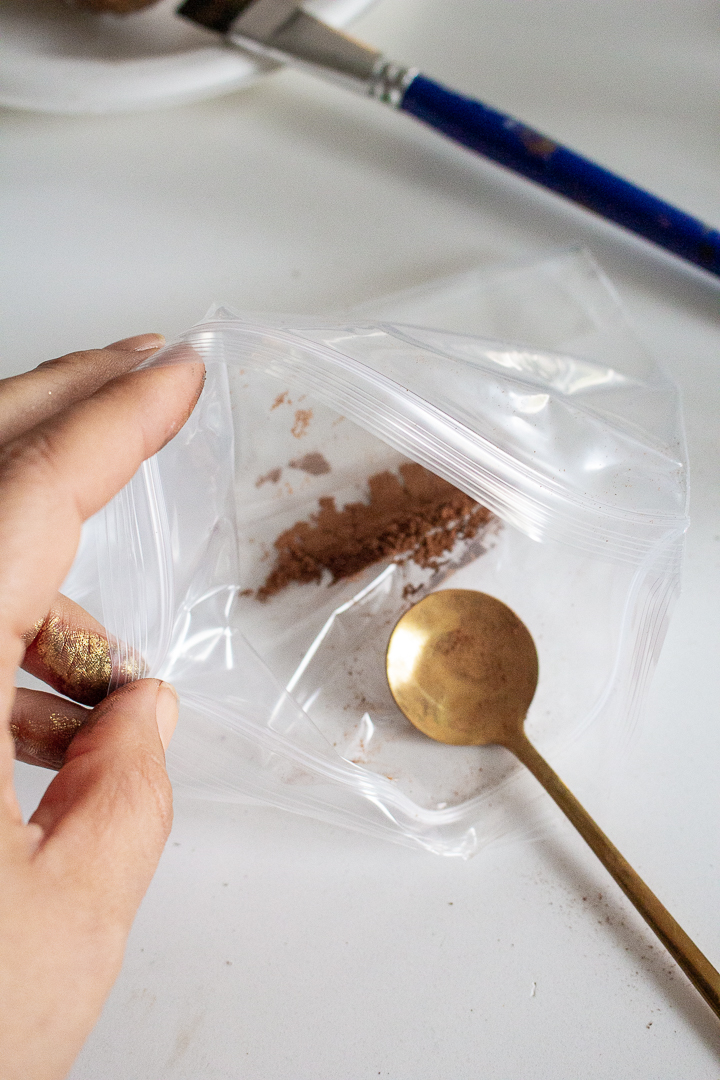 I then poured some cinnamon in a plastic baggie…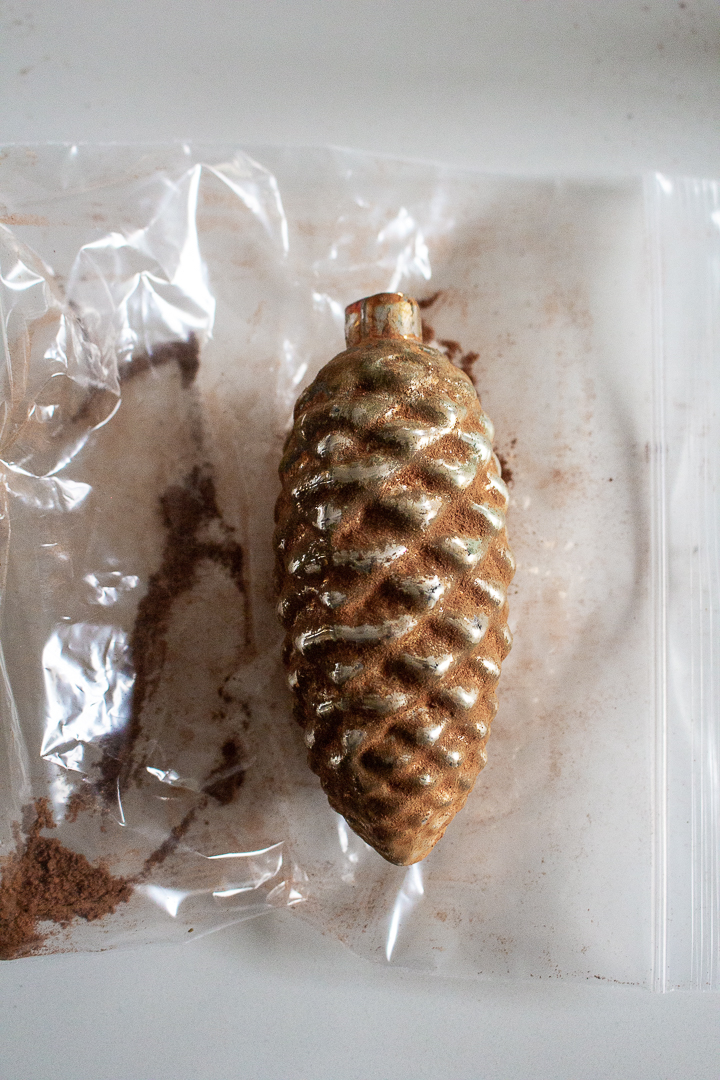 And coated the pine cone with the cinnamon.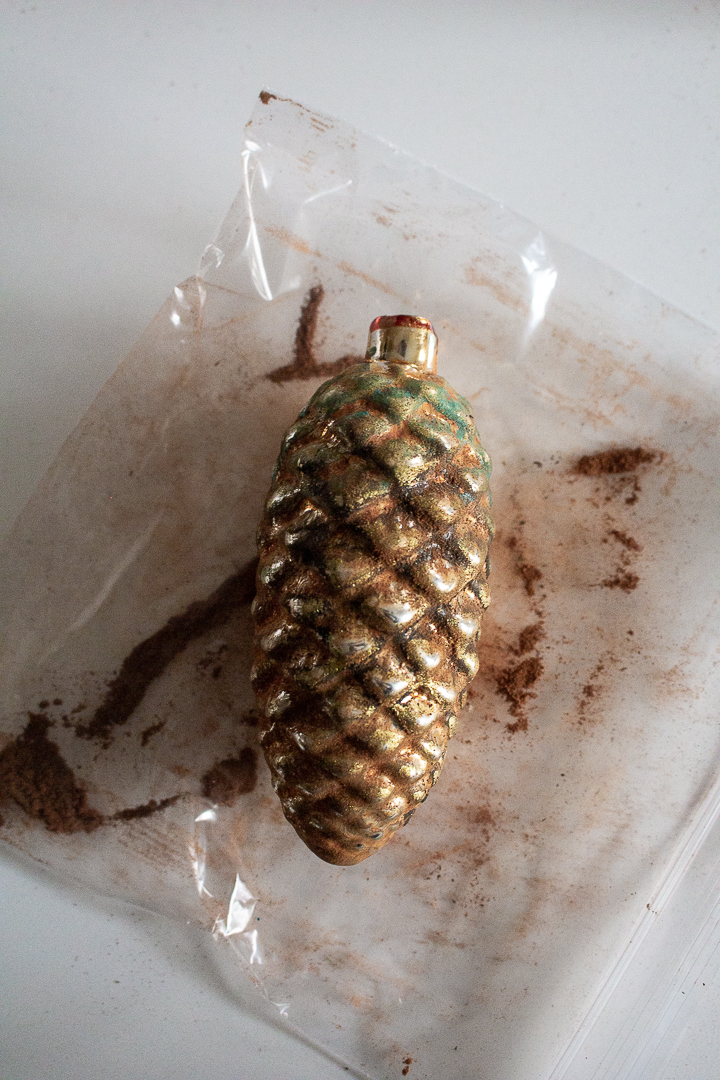 I then tapped the access off…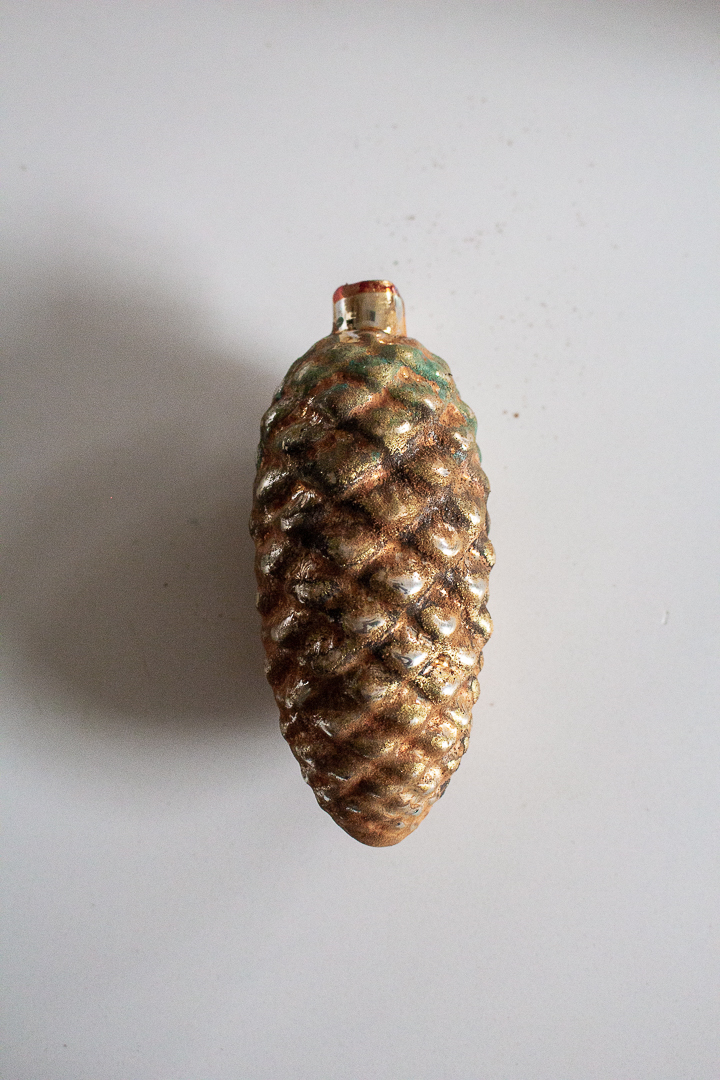 And there you go. You can go back and add more gold or bronze or patina as you would like.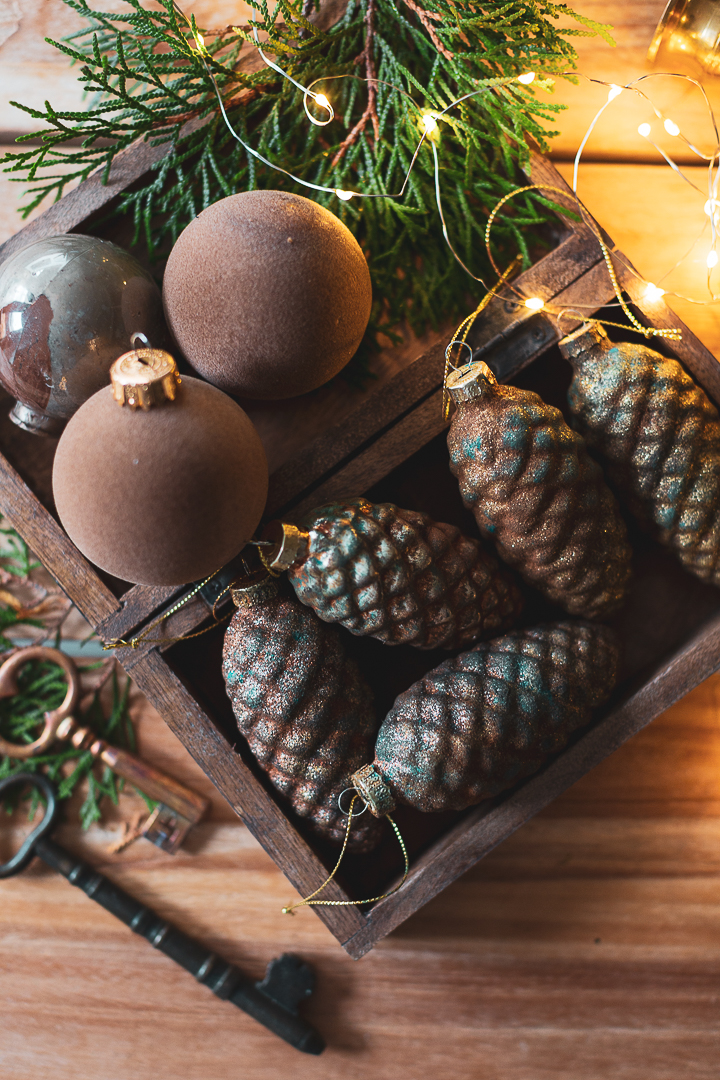 They look like old treasures in this little wooden box.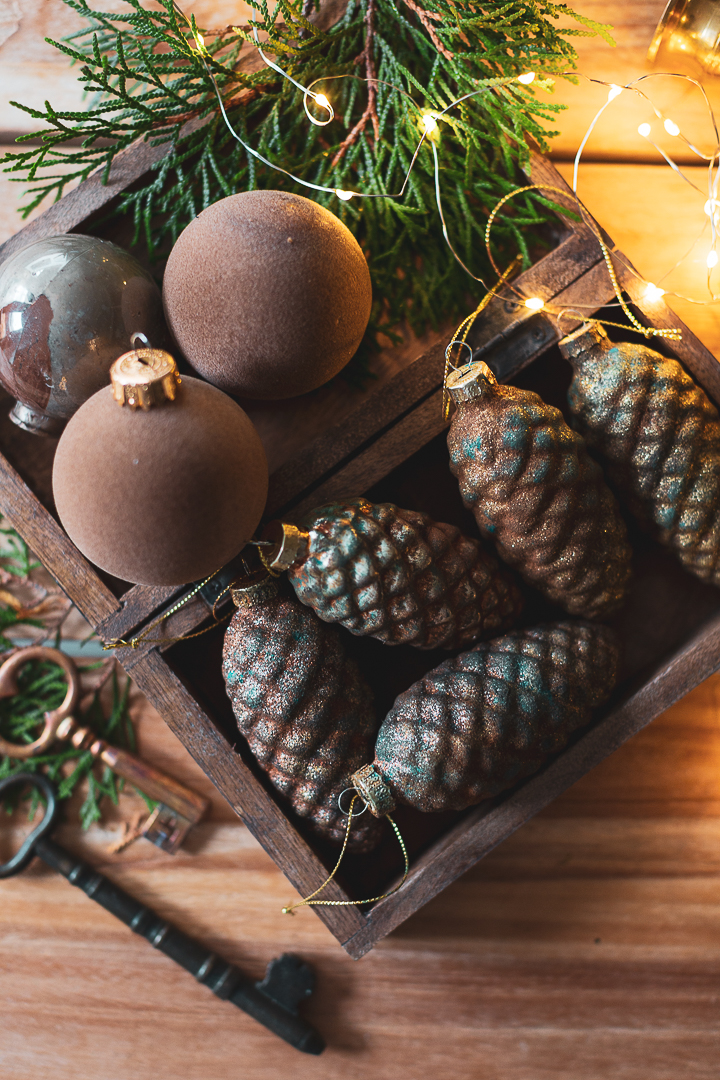 You can also watch this short
VIDEO HERE.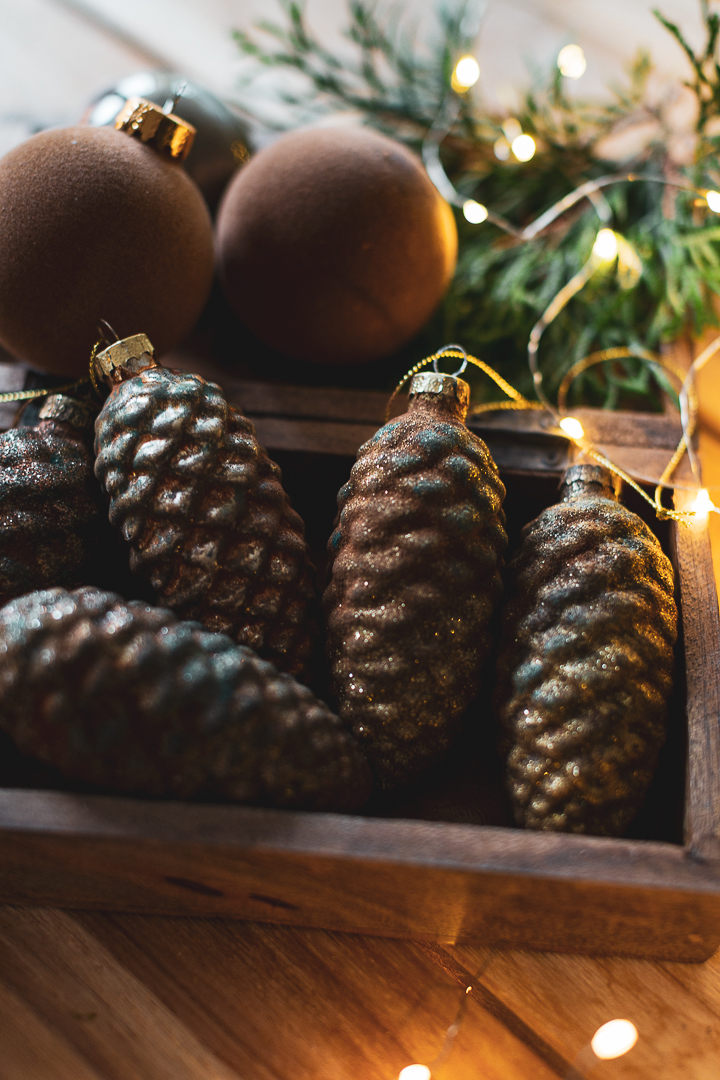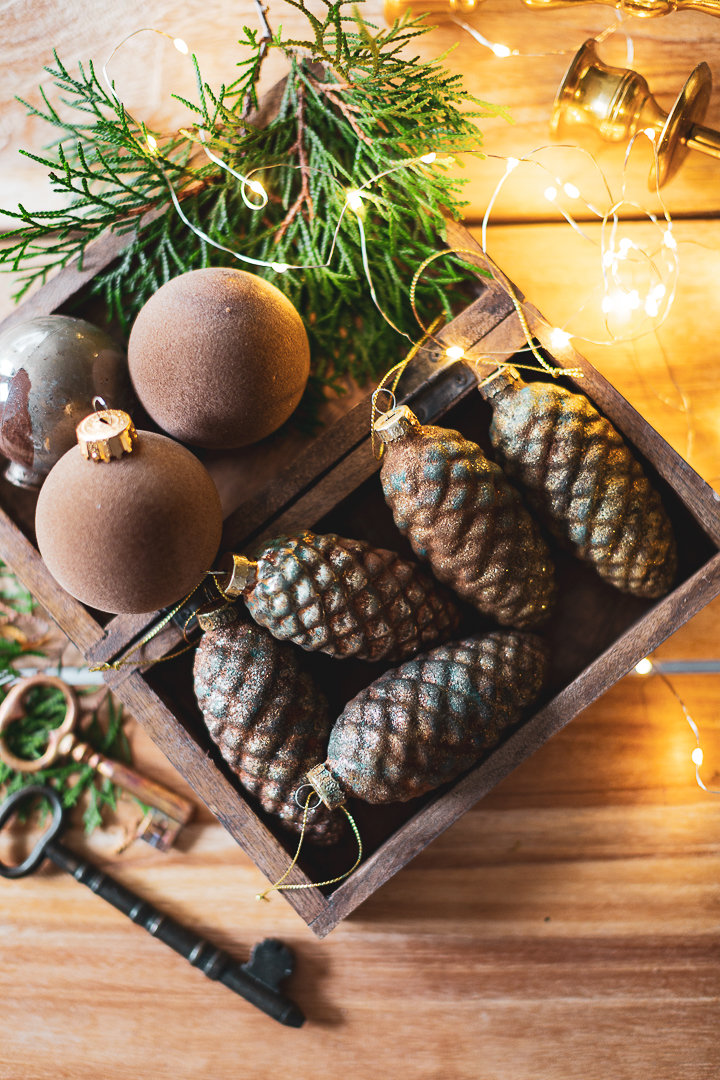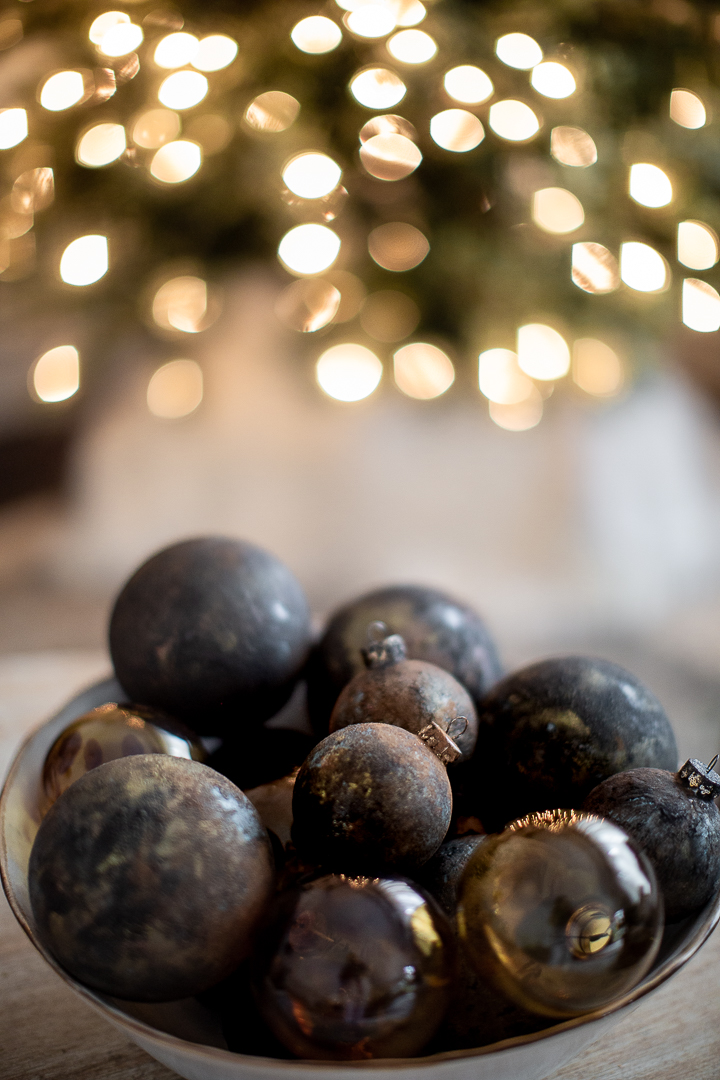 I used a very similar process on
these ornaments. 
Thank you so much for stopping by. Please don't forget to check out the rest of my friend's crafts below.
Free Printable Santa Claus Painting
by Ella Claire & Co. |
Faux Bronze Christmas Ornaments
by Craftberry Bush |
Simple Natural Christmas Ideas
by French Country Cottage
DIY Glass Hurricane Candleholder And Other Budget Friendly Christmas Mantel Ideas
by Zevy Joy |
Illustrated Gingerbread Recipe Printable
by Handmade Farmhouse |
DIY Christmas Decor Idea-Gilded Candleholders
by City Farmhouse