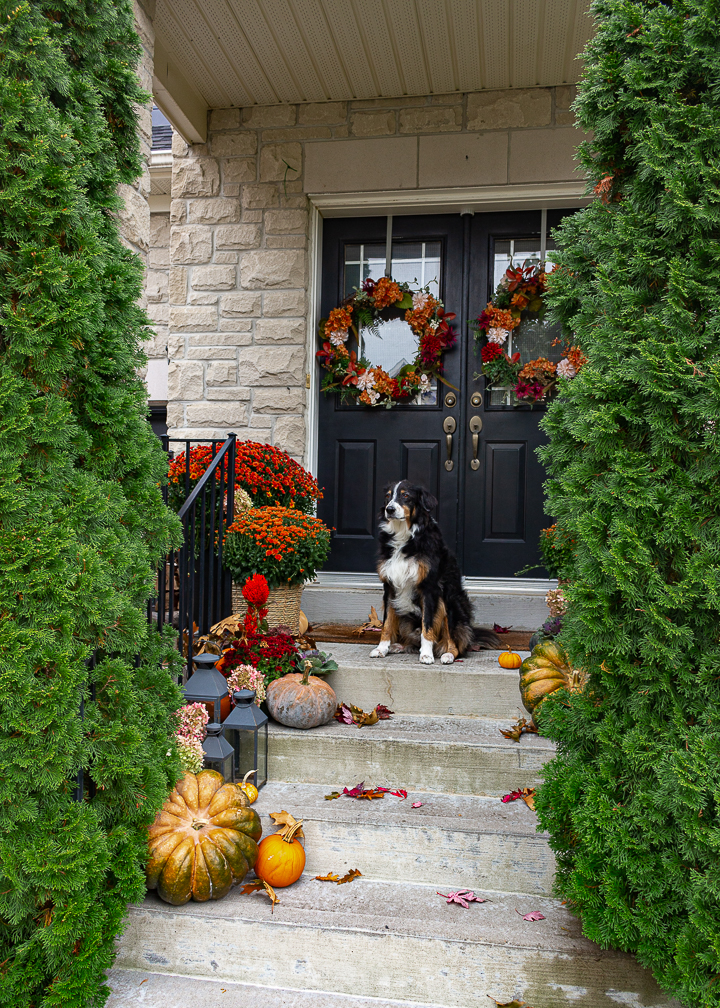 Hello friends. Happy new week. It's the end of October and it's time to transition to Christmas but before I do, I wanted to share with you
a look at this year's traditional front porch. Although I'm not a super fan of orange inside but outside, I just love it!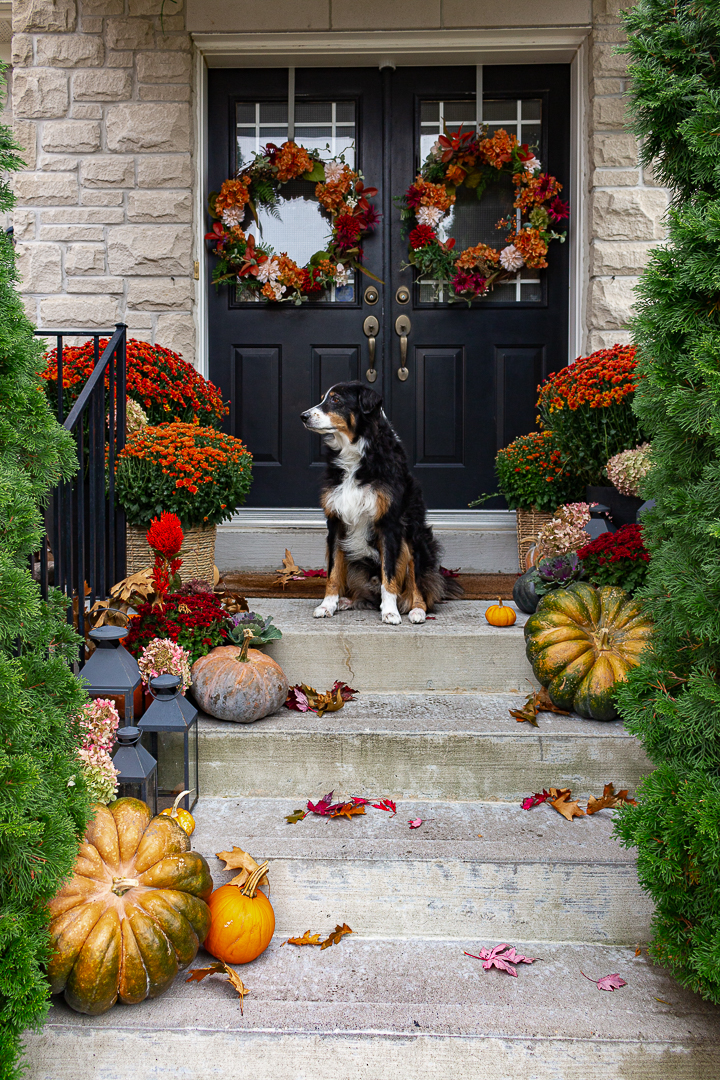 The orange against the black doors I think look so pretty and though you can't see it, we have several maple trees on the street whose colors coordinate so well.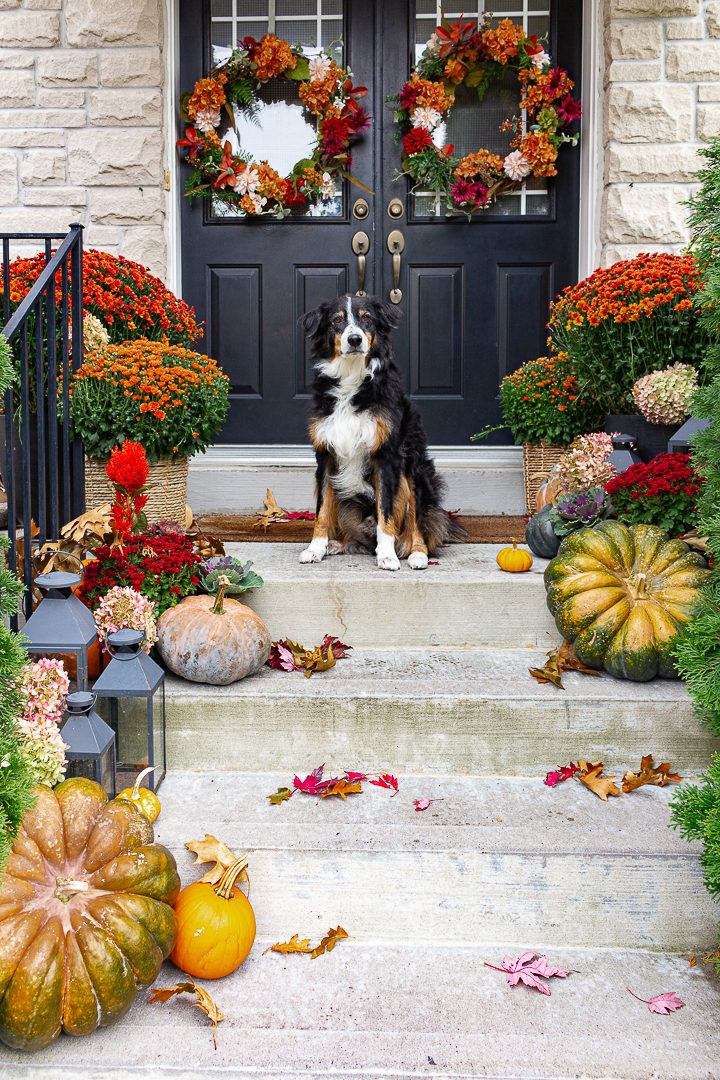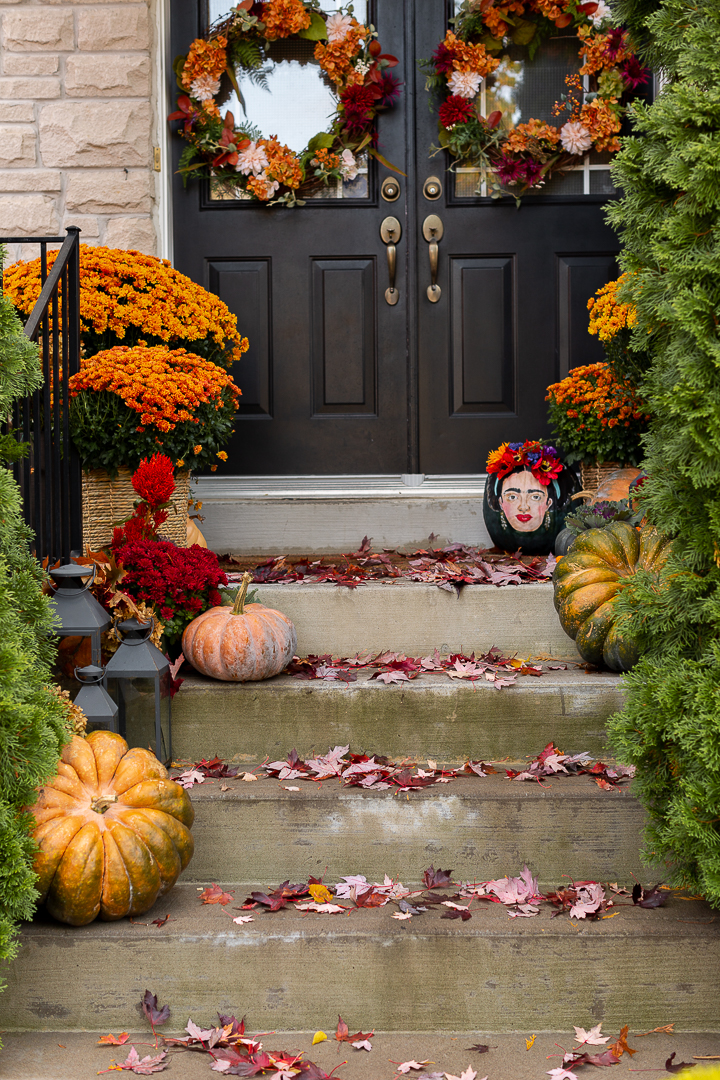 These are  more recent photos. I love how lush  the mums are looking. I'm thinking of planting them on my garden instead of disposing of them.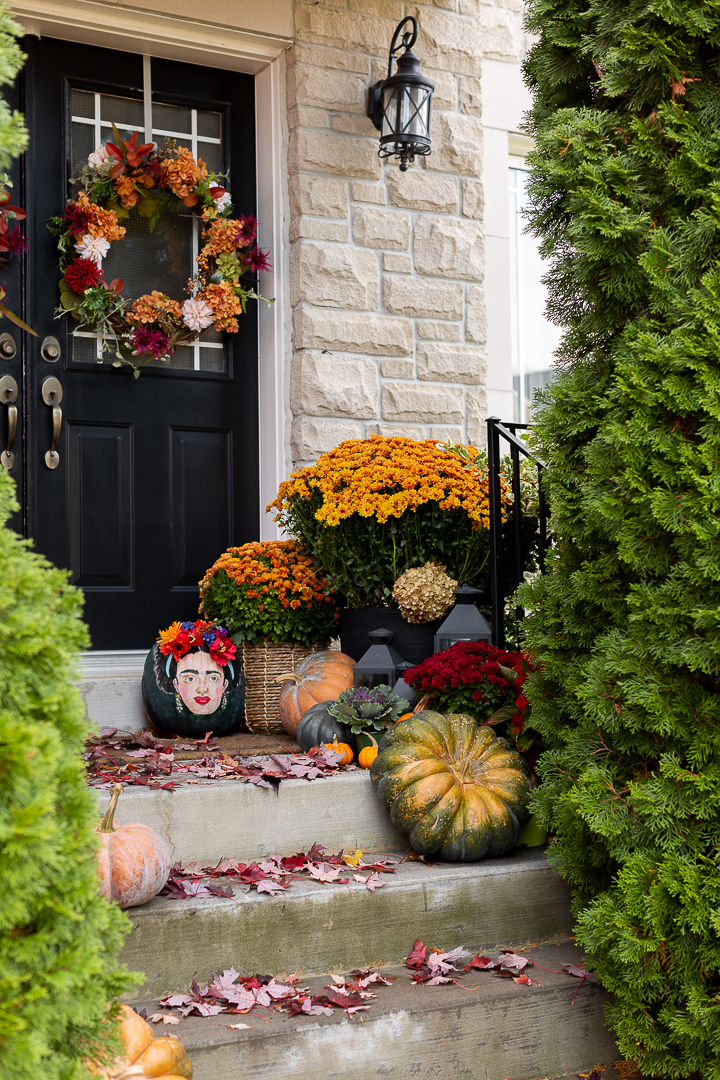 It had just rained and it was windy and the leaves collected on the steps. I had to take some photos.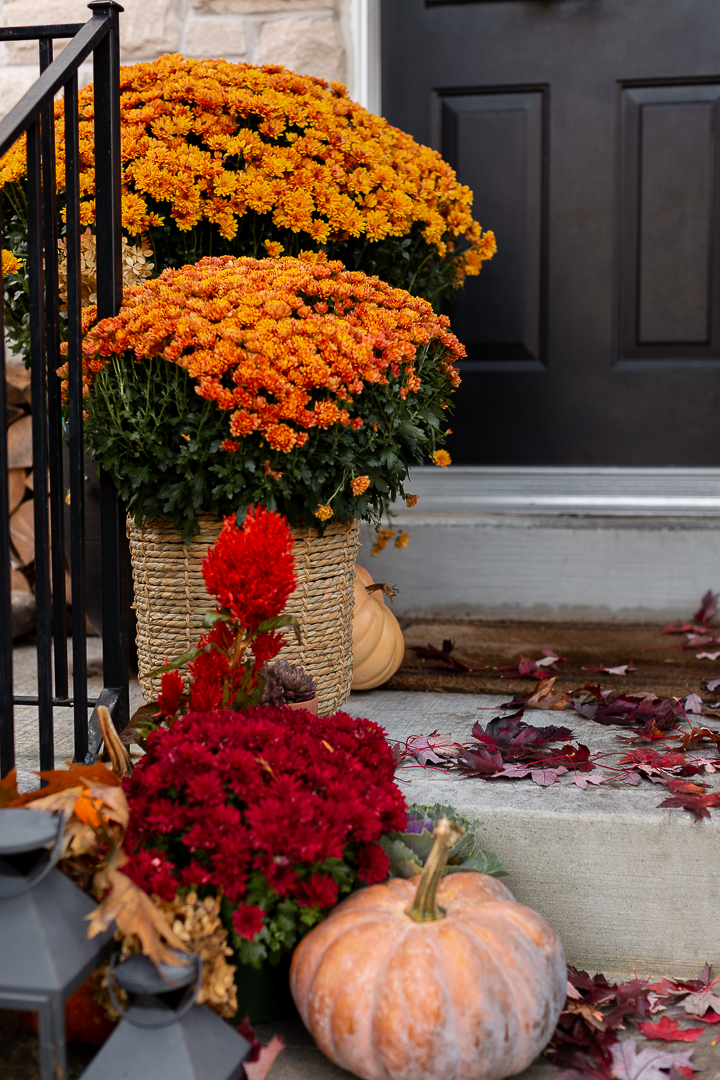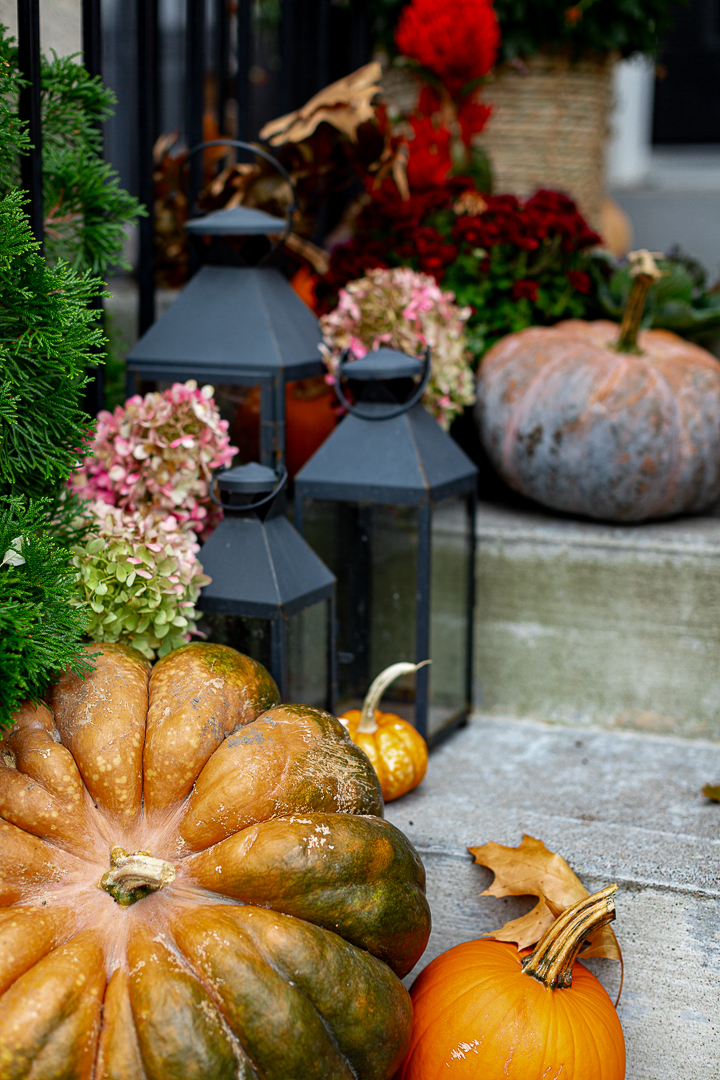 The pumpkins are also doing so well this year. I have not had any rotting pumpkins or had any little critters much of them. Ha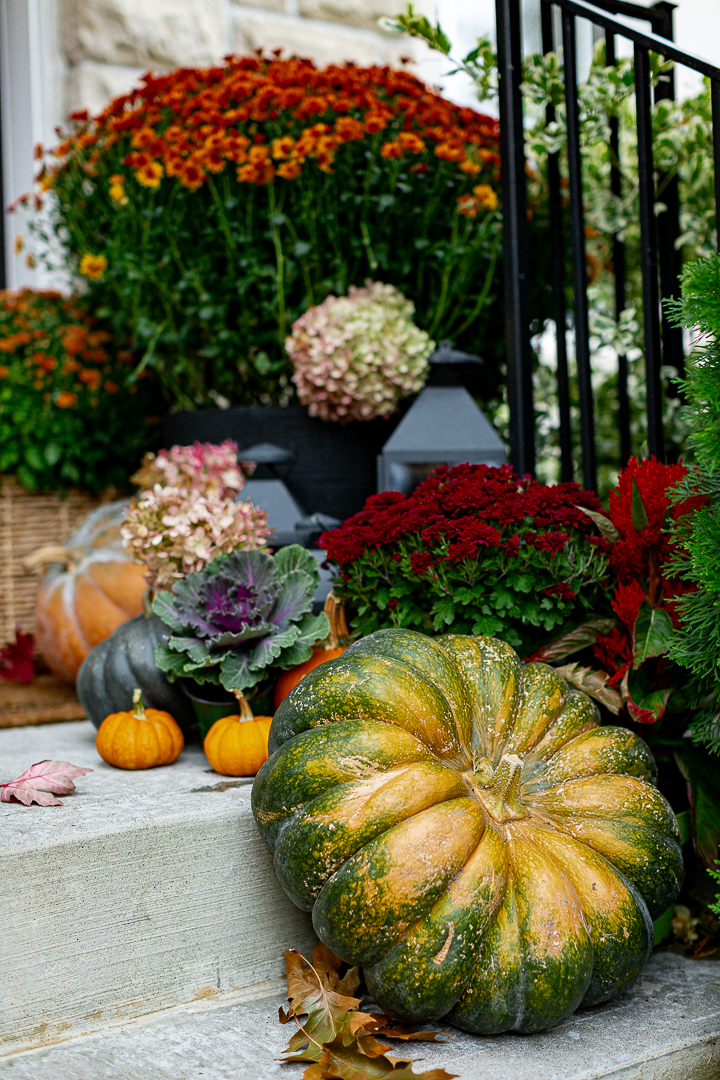 Hubby usually takes the pumpkins into the forest so the animals can feed on them.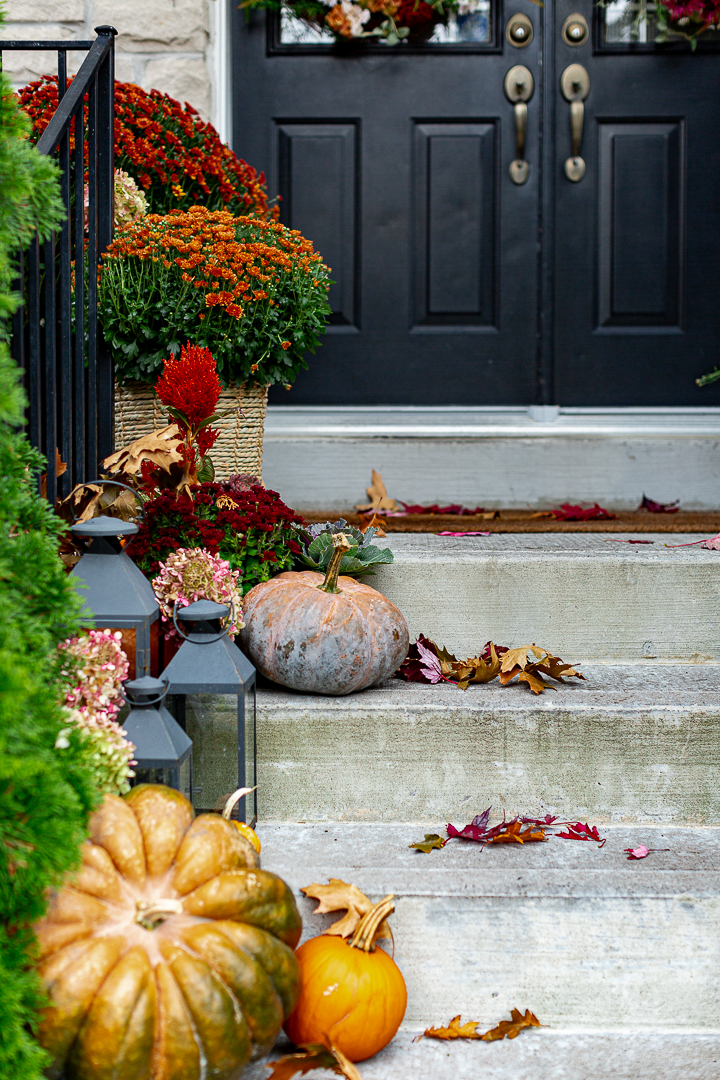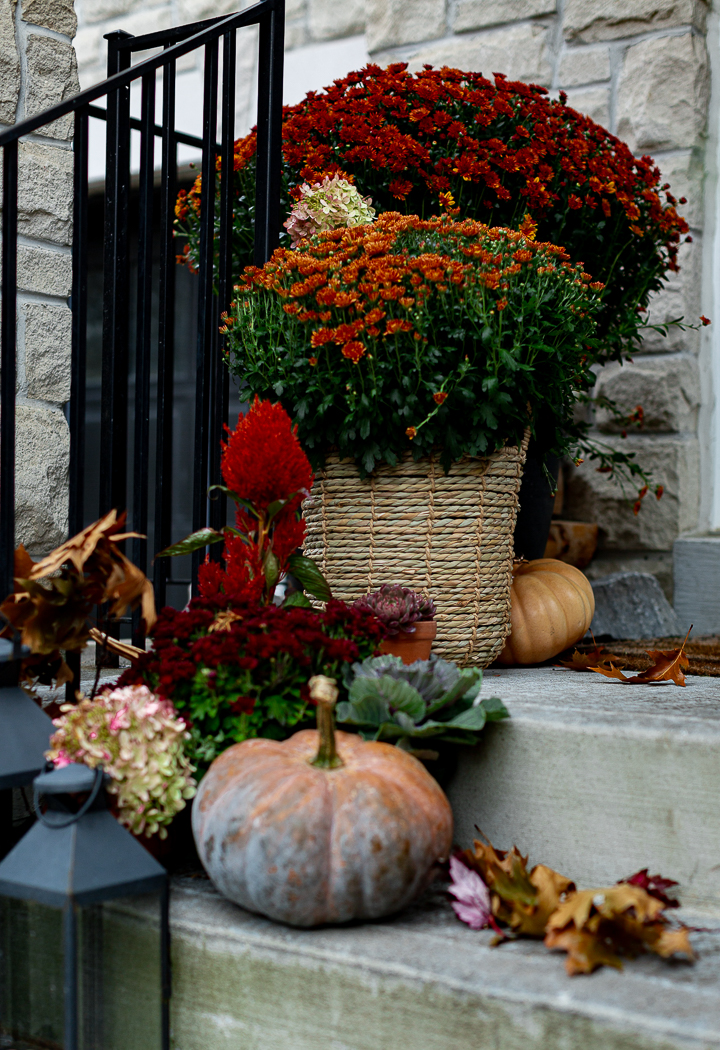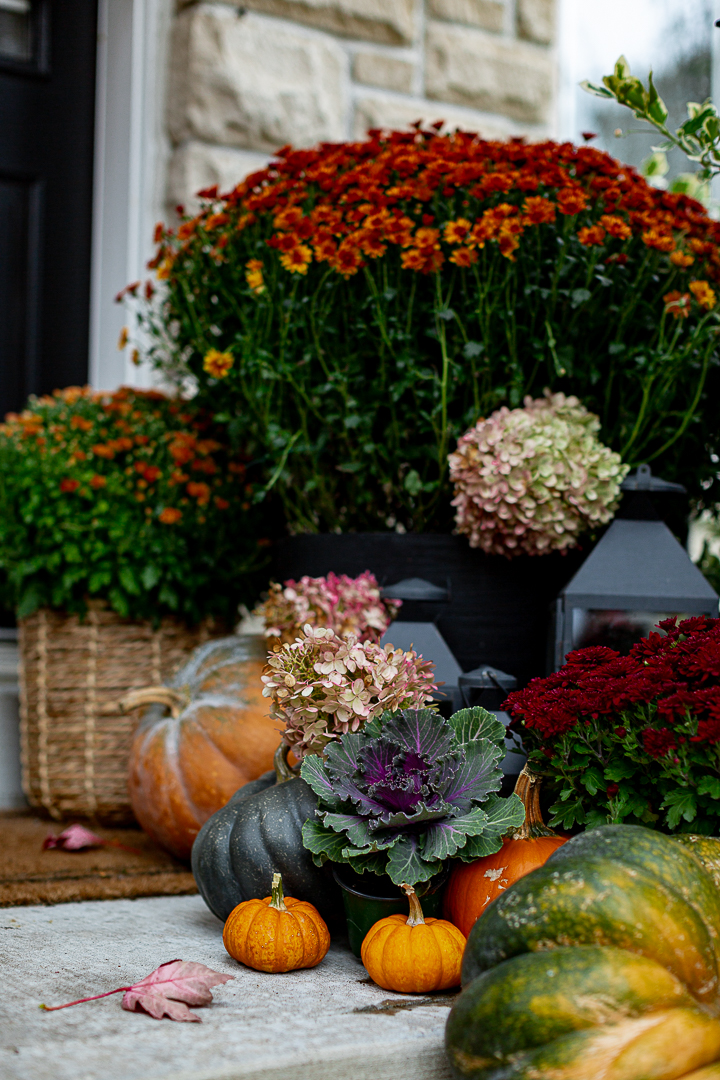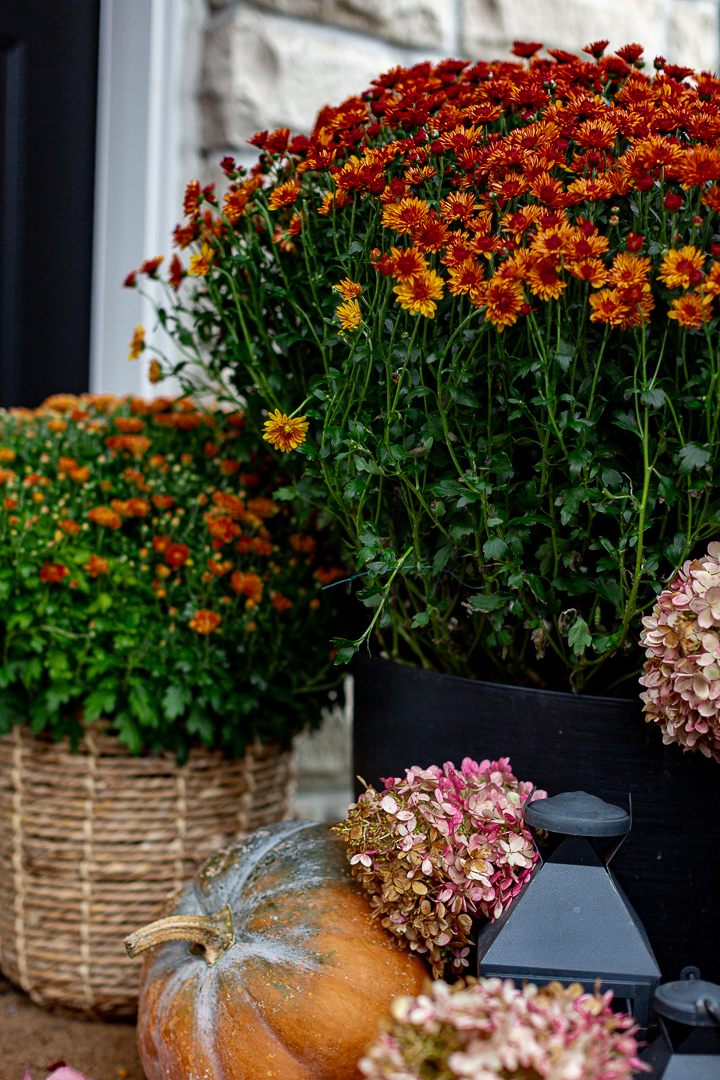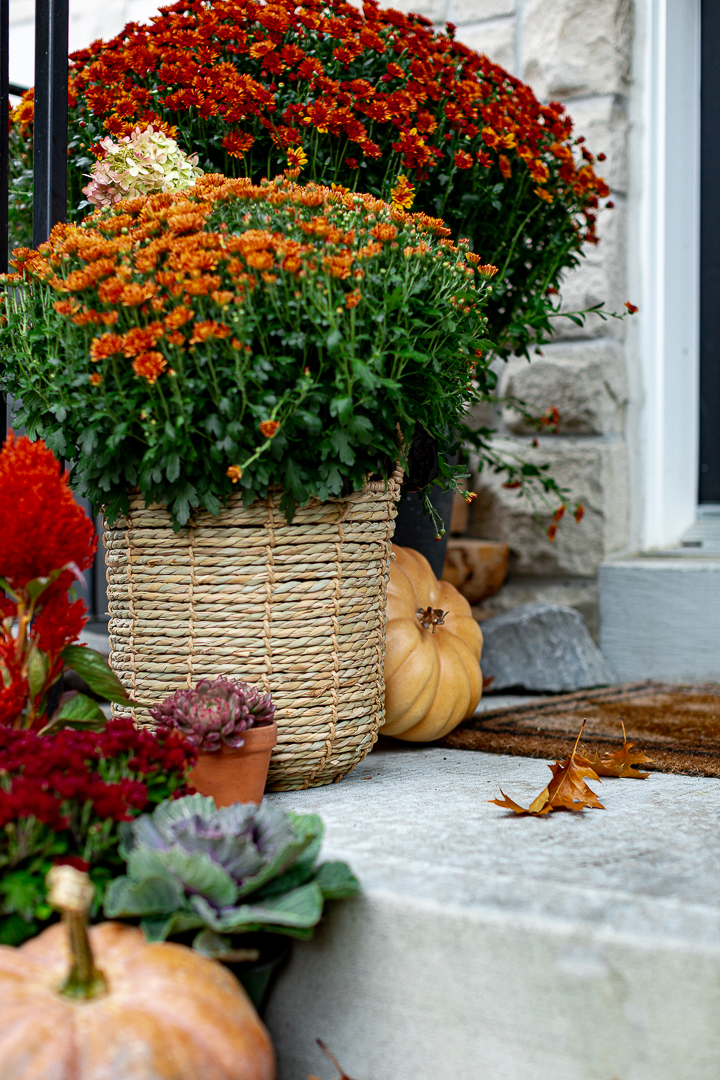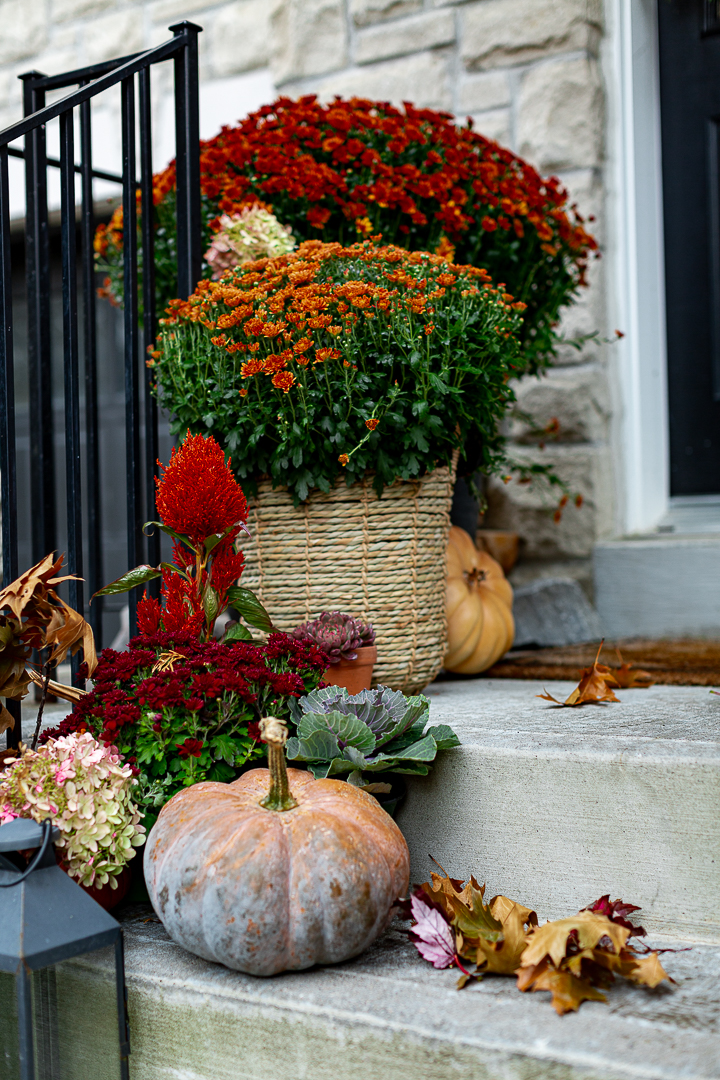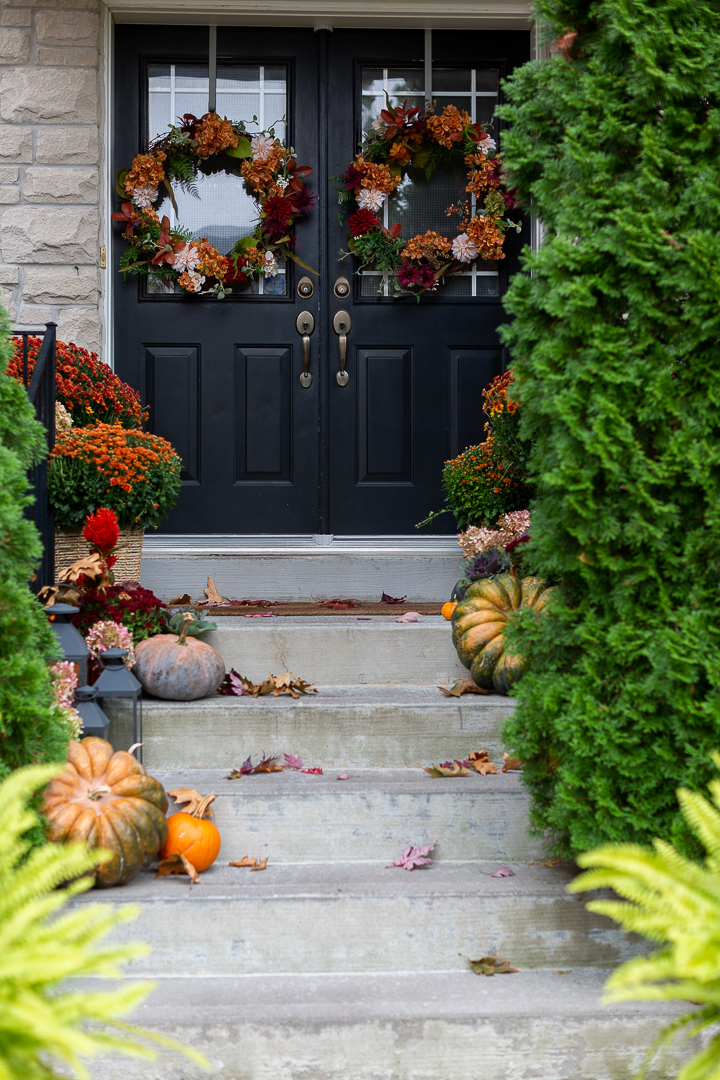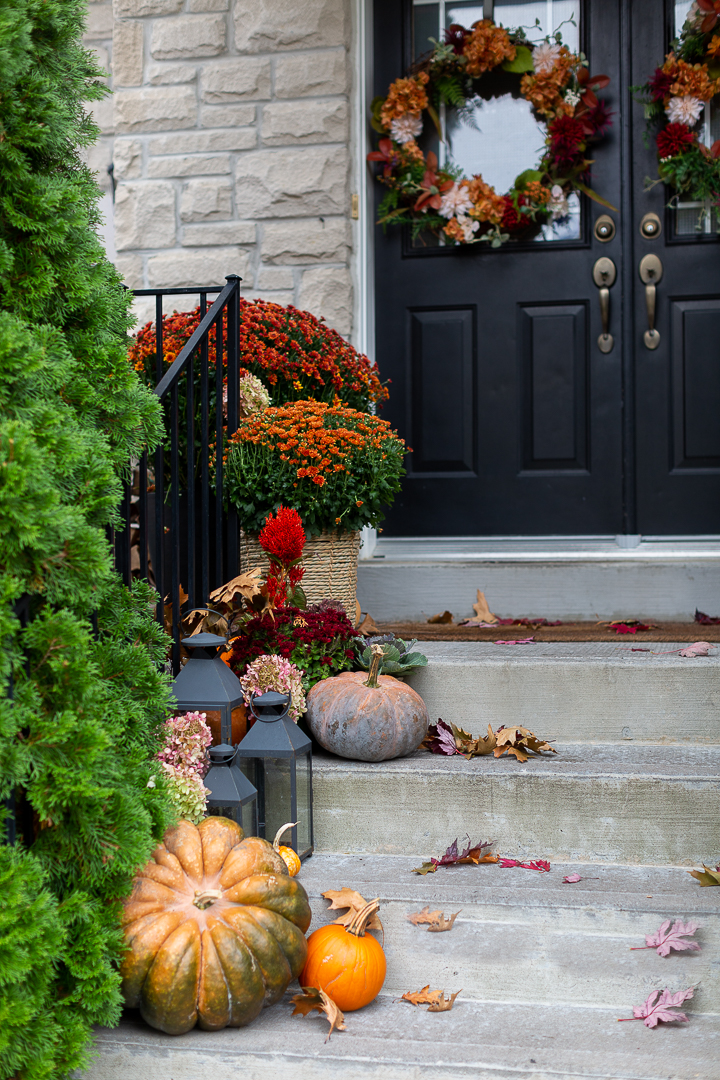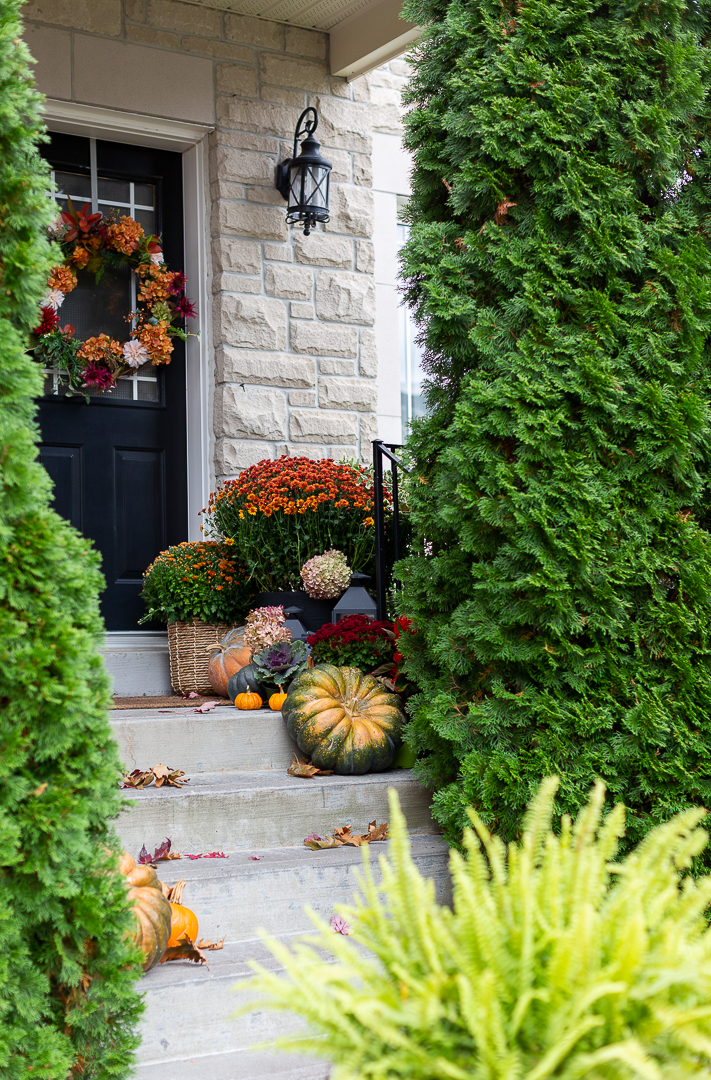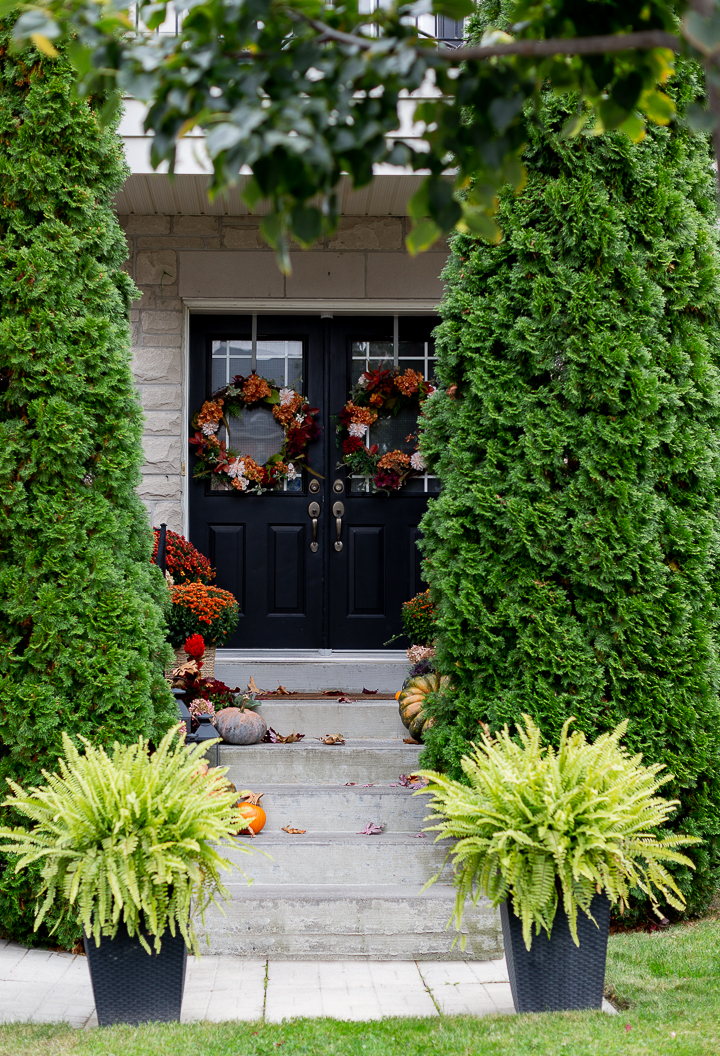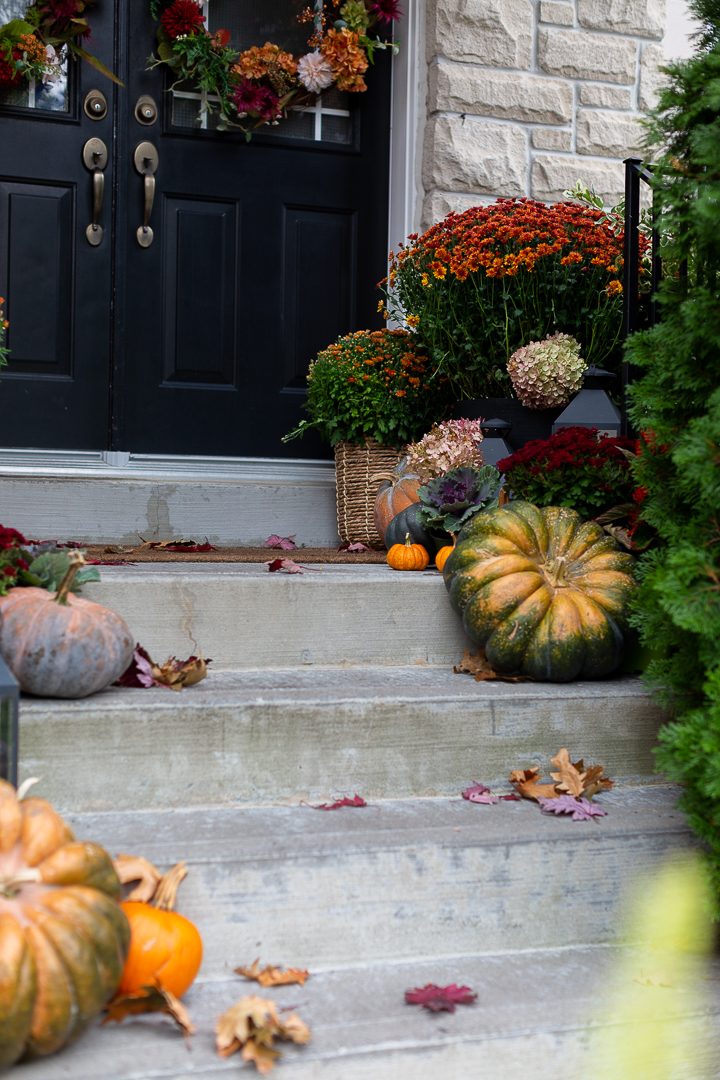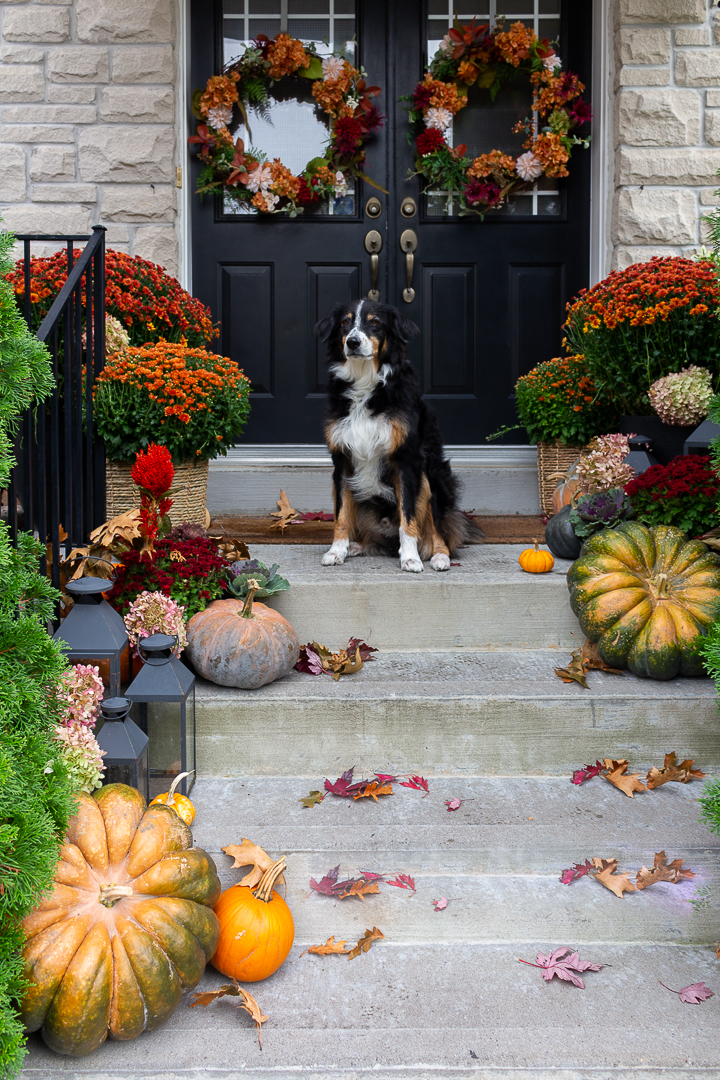 As usual, we close off with my sweet Brody.
Thank you so much for stopping by today. I hope you have a good week ahead.
Much love,
Lucy