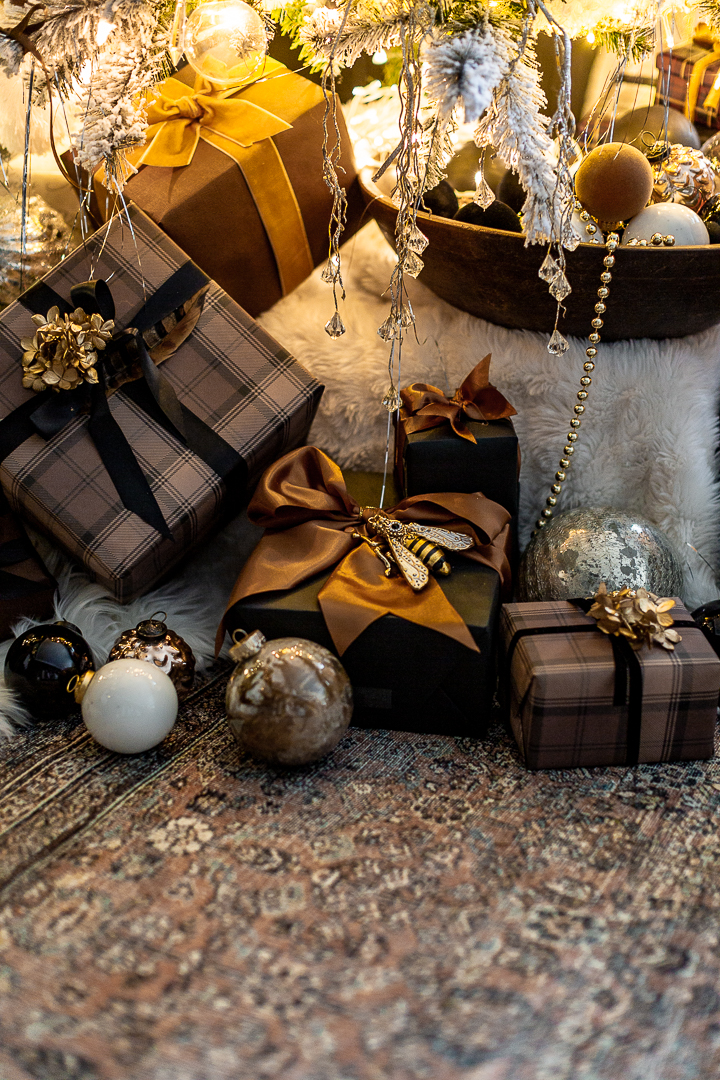 Hello friends. I'm excited to share a little bit of Christmas with you today and at the same time give you a little peek at this year's Christmas theme. I also want to share some of the little things I do when Creating A Cozy Ambiance Around Your Christmas Tree.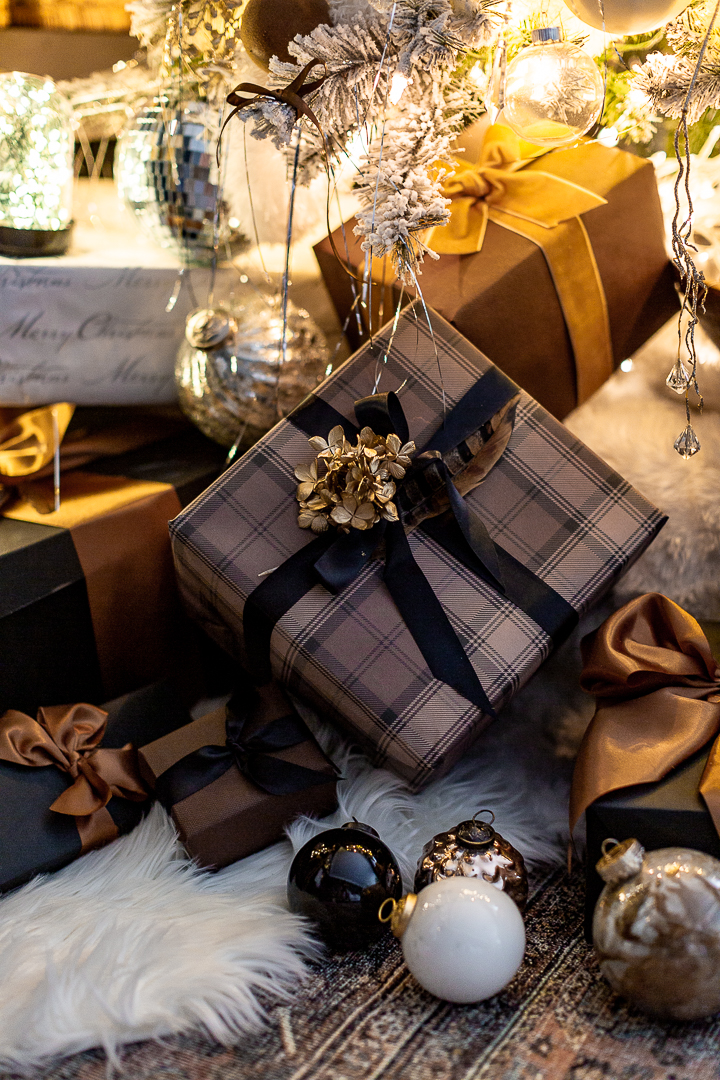 One of my favourite things to do during Christmas, is to create a scene or for the bottom of my tree to tell a story. I often leave some loose ornaments around the tree. These of course tie in with the decor but though they are left on the ground, they make it appear as if we're still working on the tree. It's very subtle but I personally love that little touch.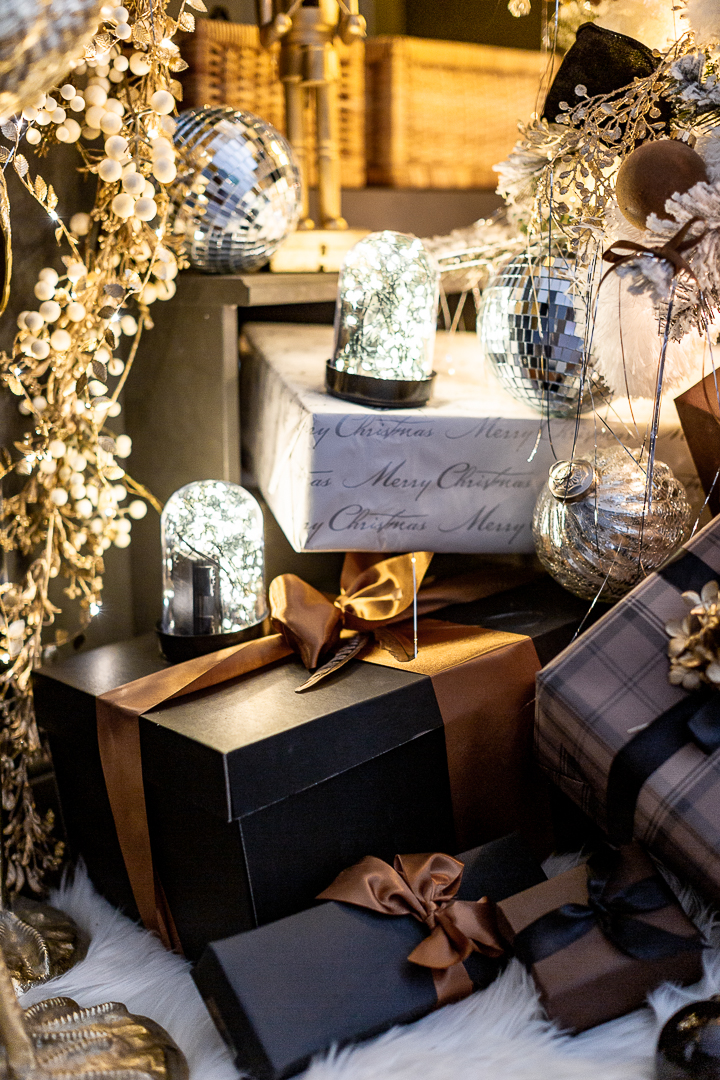 Another little trick I use is placing lots of little twinkly lights underneath the tree. I bought these little cloches at Dollar Tree and stuffed them with fairy lights. These fairy lights will turn off on their on after 6 hours, so you don't have to worry about turning them off or on.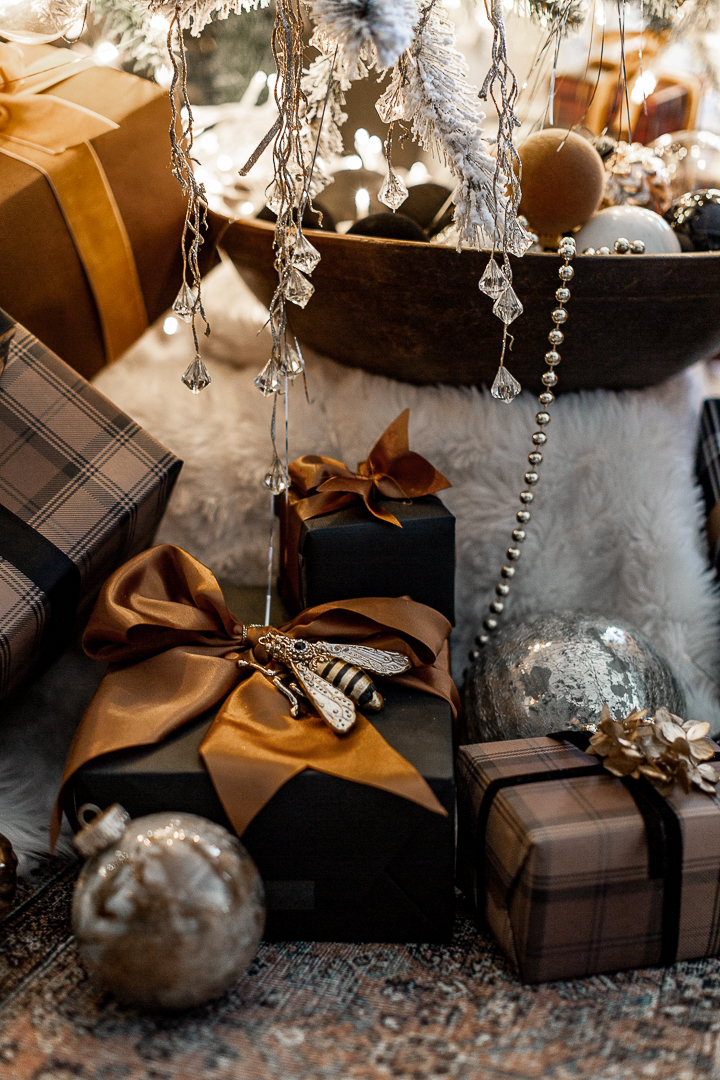 Gift wrapping is also part of the story and beautiful empty boxes with pretty ribbons make such a great statement and again add a feel of nostalgia under the tree. I reuse these wrapped gifts year after year. Some of these 'gifts', I've had for almost 8 years!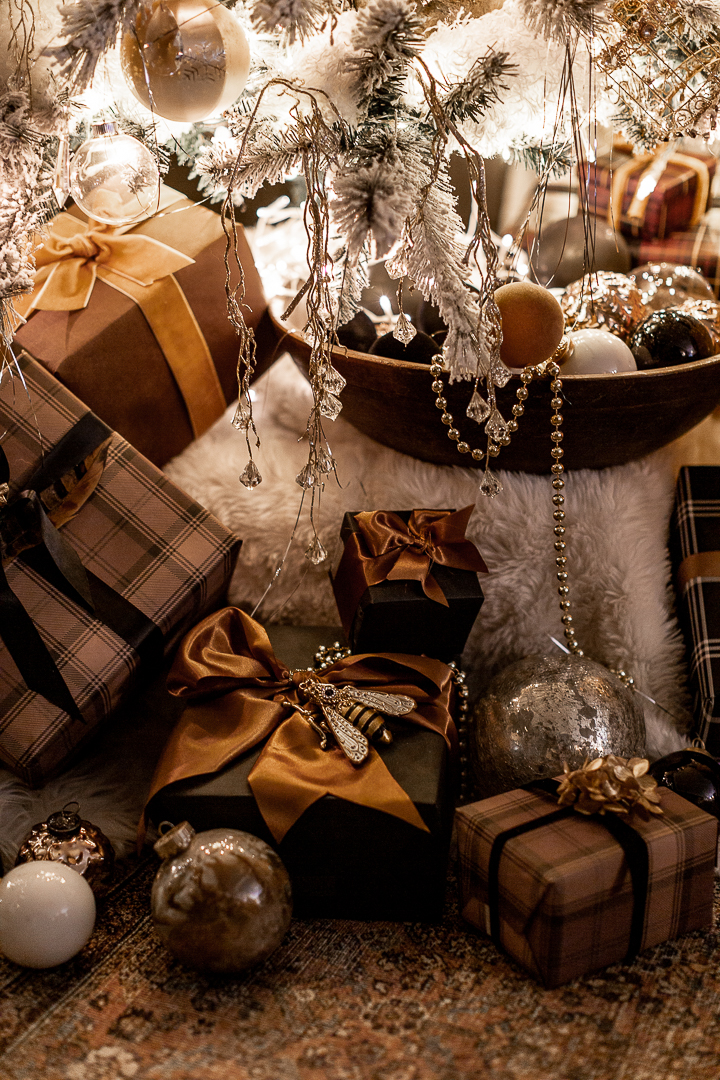 Along with the twinkle lights and the loose ornaments, I often place a basket of bowl full of ornaments around or underneath the tree. In this case, I left some of the gold garland to hang off the bowl. Again it's telling a story and it looks whimsical at the same time.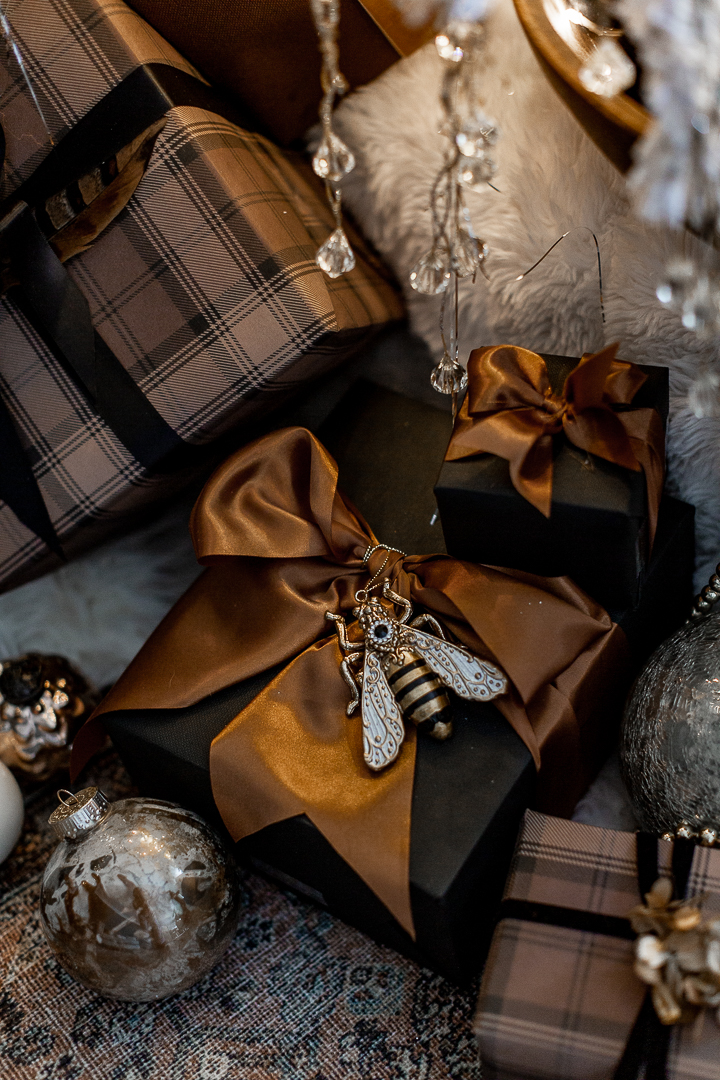 I bought three of
these beautiful bee ornaments 
I just love them and the way they coordinate with the theme. I think I might go back and get a couple more. You can get the gorgeous ribbon
HERE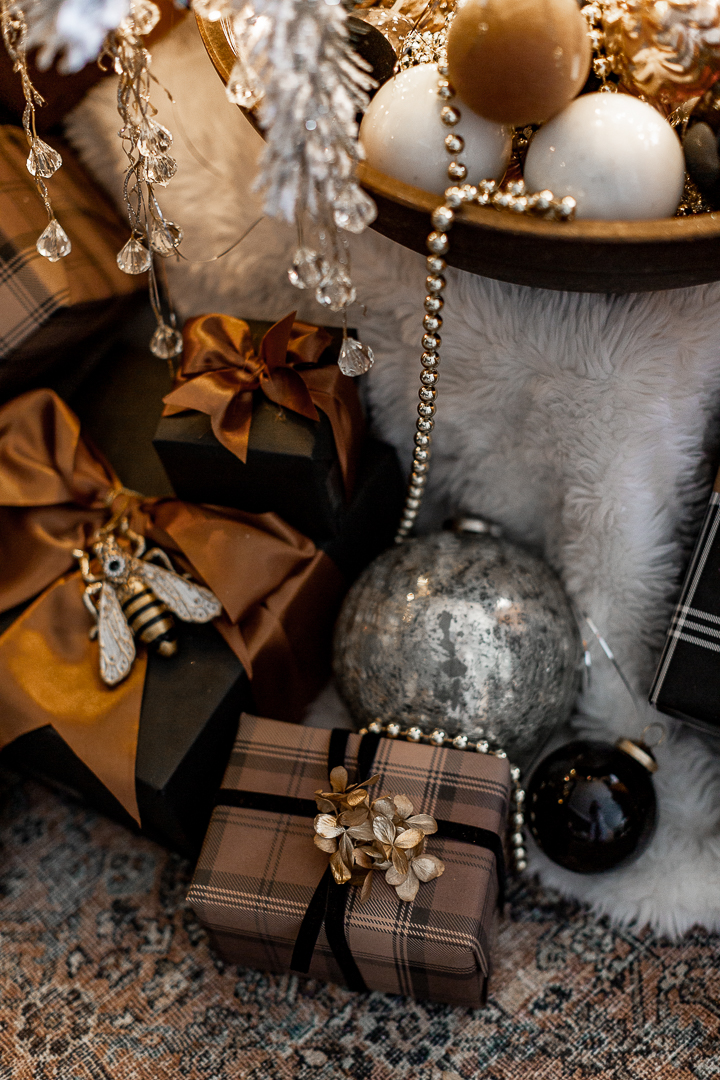 If you follow me on
INSTAGRAM
, than you might know that I recently spray painted some of my dried hydrangeas. I used a tiny bit of it as a gift topper. Isn't it so beautiful? I can't wait to show you where else I used them. 🙂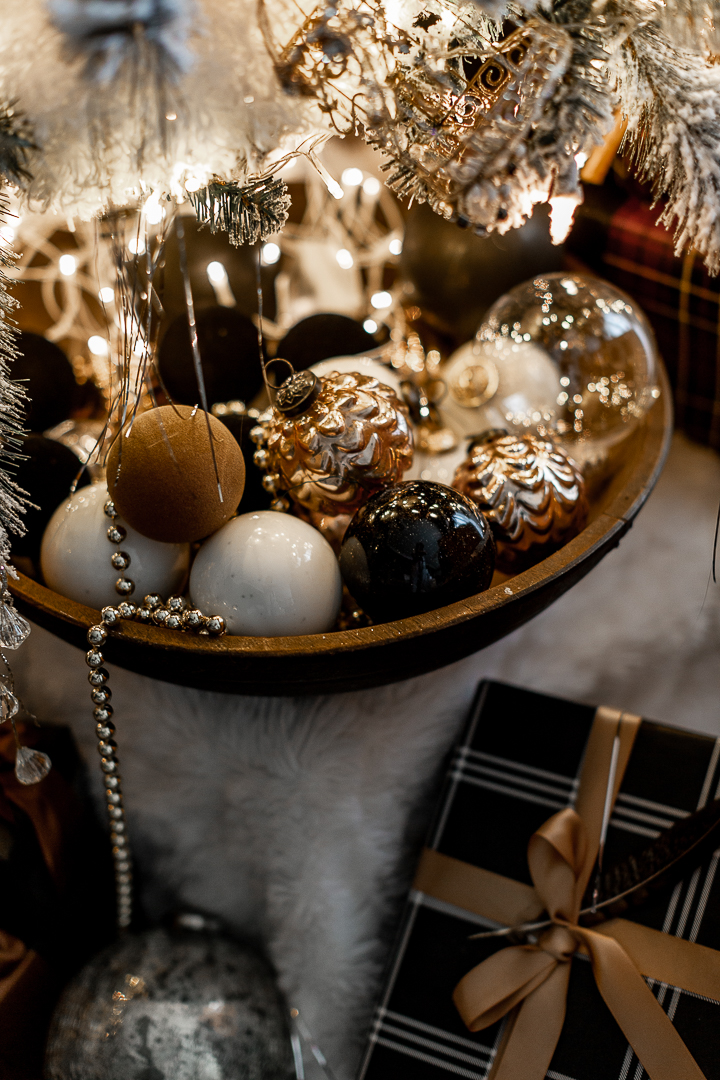 Here is the link to the bead garland.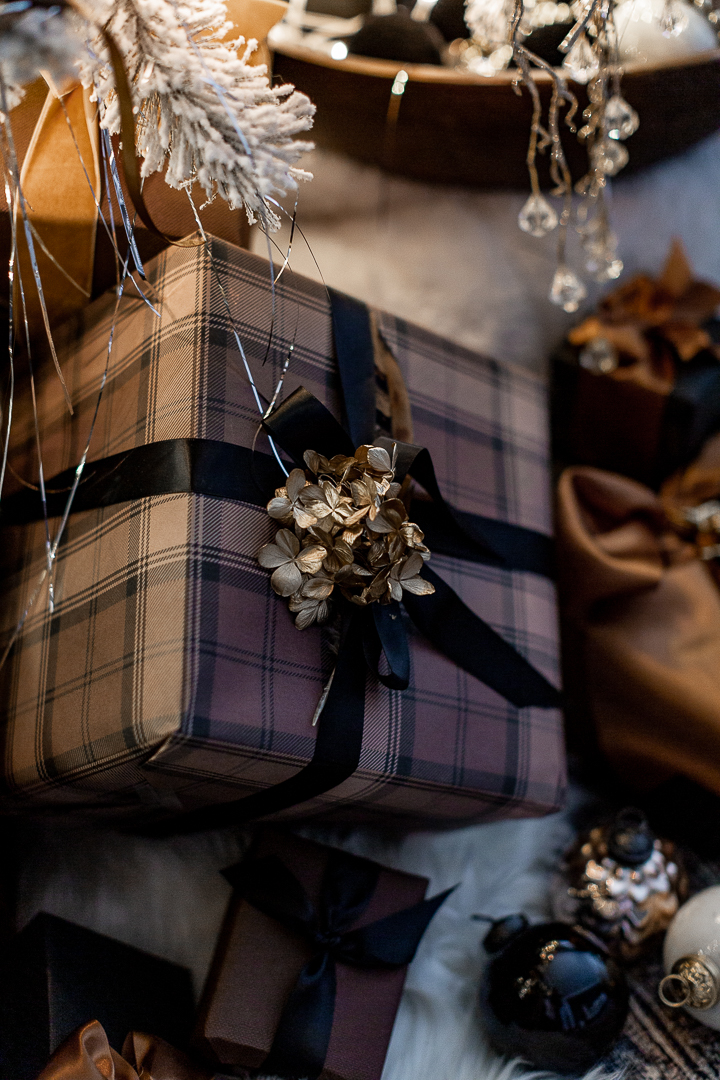 I love this wrapping paper.
It's perfect for the theme.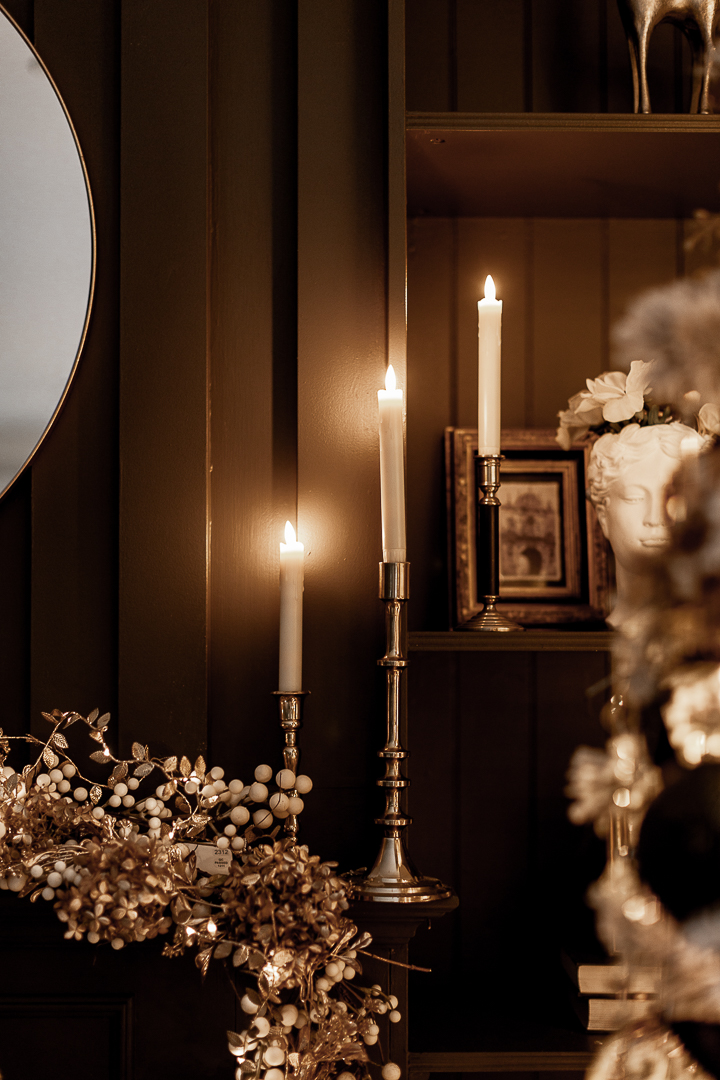 Of course using flameless candles adds to the ambiance.
These look so realistic and come with a remote control.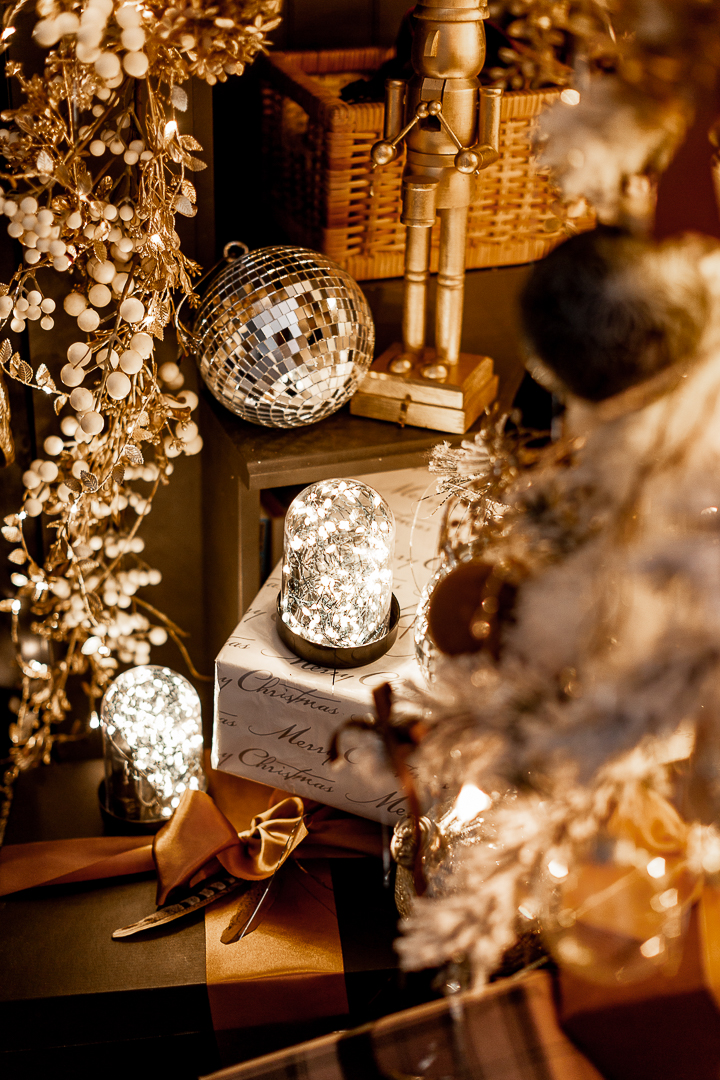 And that's some of the ways I add a little more coziness and ambiance to my tree. You can find most of the items I use in my
AMAZON STORE. 
Lucy
Free Printable Window Christmas Village
by Ella Claire & Co. |
Cozy Tabletop Mushroom Christmas Tree
by Handmade Farmhouse |
How To Bring Warmth And Coziness To Your Kitchen This Christmas Season
by Zevy Joy
Cozy Christmas
by French Country Cottage |
5 Cozy Christmas Mantel Ideas
by City Farmhouse |
How to create ambiance around your Christmas Tree
by Craftberry Bush