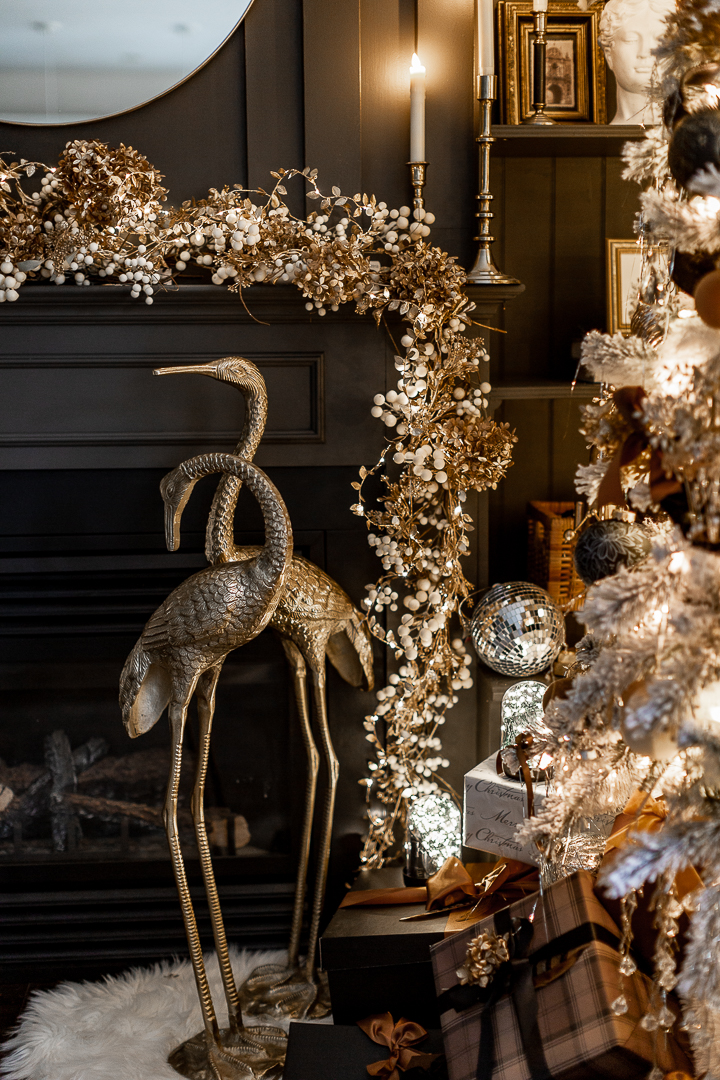 Hello friends. I hope you had a nice weekend. I've been working on our Christmas mantel over the last couple of weeks and I haven't been happy with the results. So I decided to start over and try something completely different. I'm still not 100 percent satisfied but this is what it looks like for now.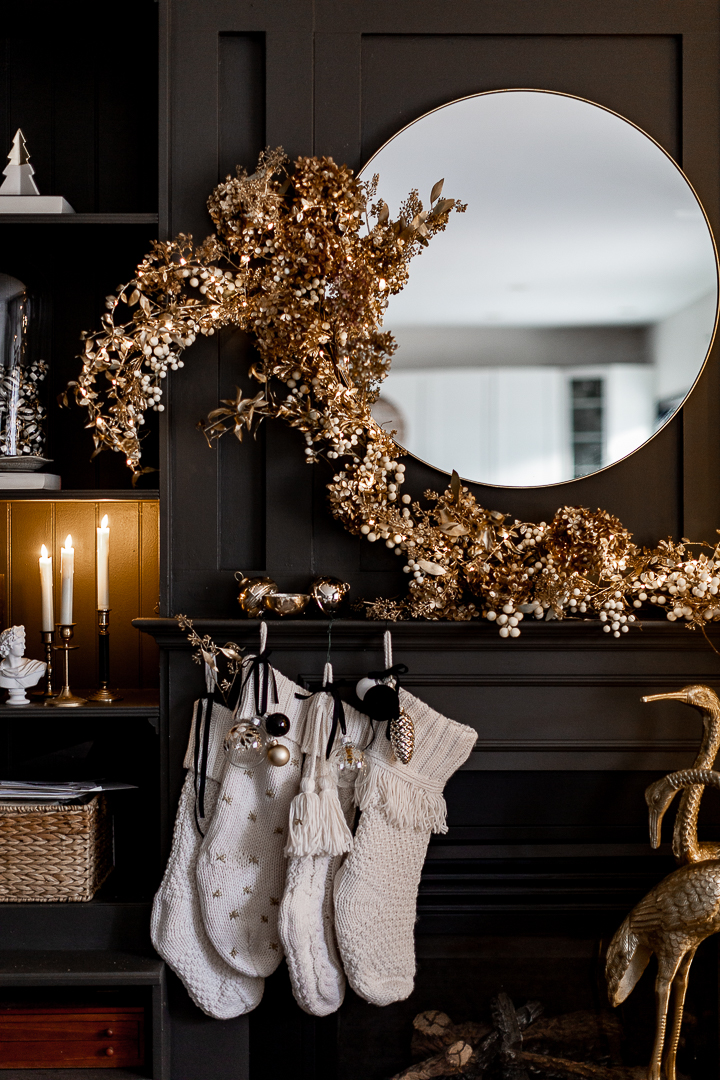 I decided to use THIS berry garland . It's very similar to THIS one from Crate and Barrel but for fraction of the cost.
I also found THIS one from Amazon as an alternative. This one is nice because it's already lit.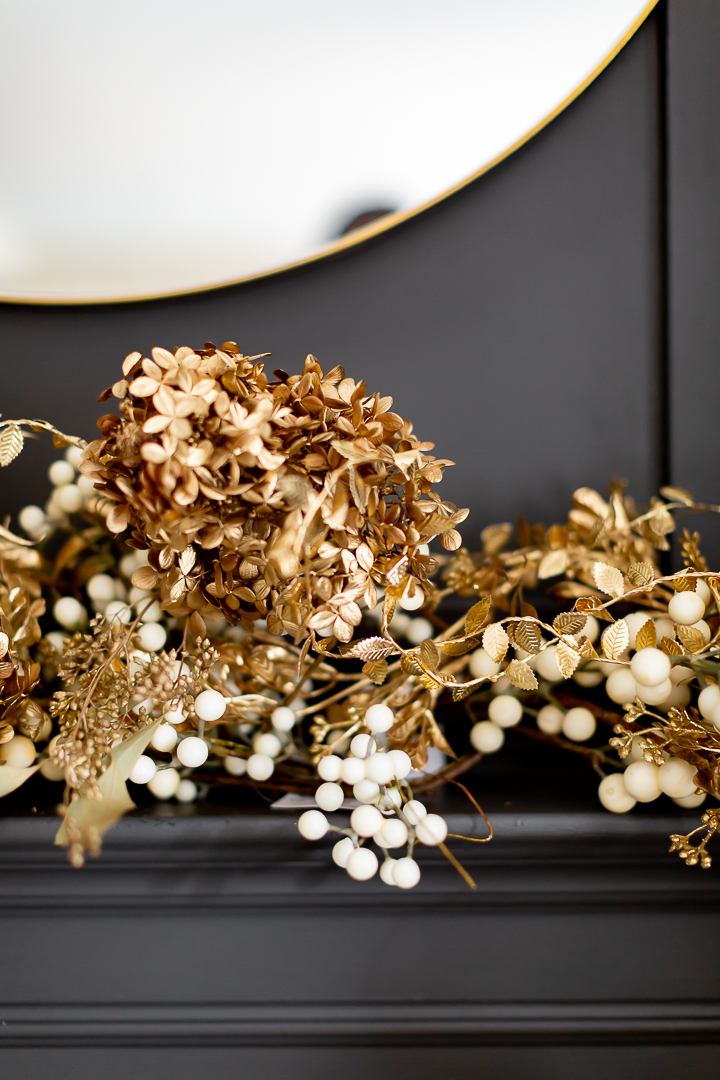 I took several dried hydrangeas and dry foliage I had from fall and spray painted them with my favourite spray paint. THIS ONE. I have tried several gold spray paints and this is my favourite by far.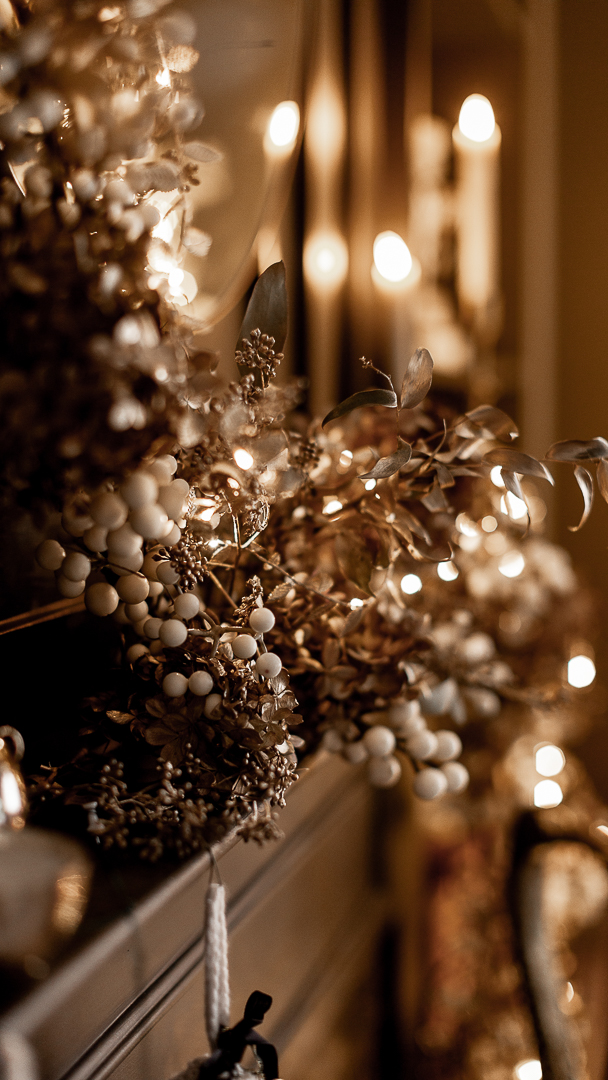 I then just stuck the hydrangeas and foliage throughout out the garland which I hung with THESE hooks .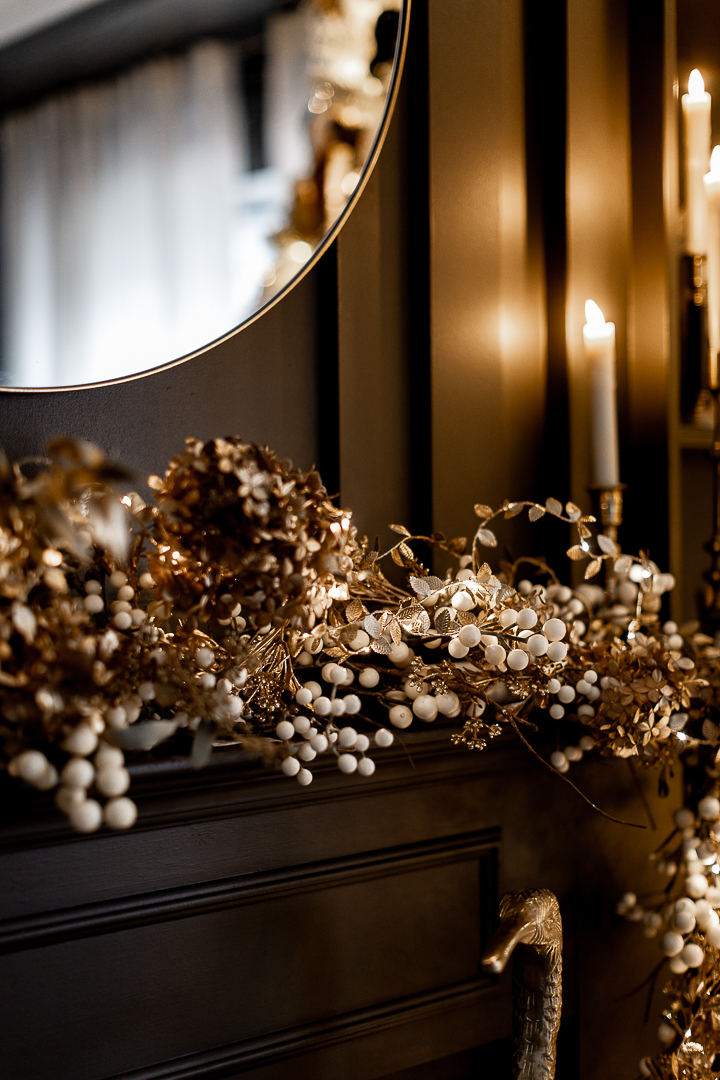 I also added these adorable lights from IKEA.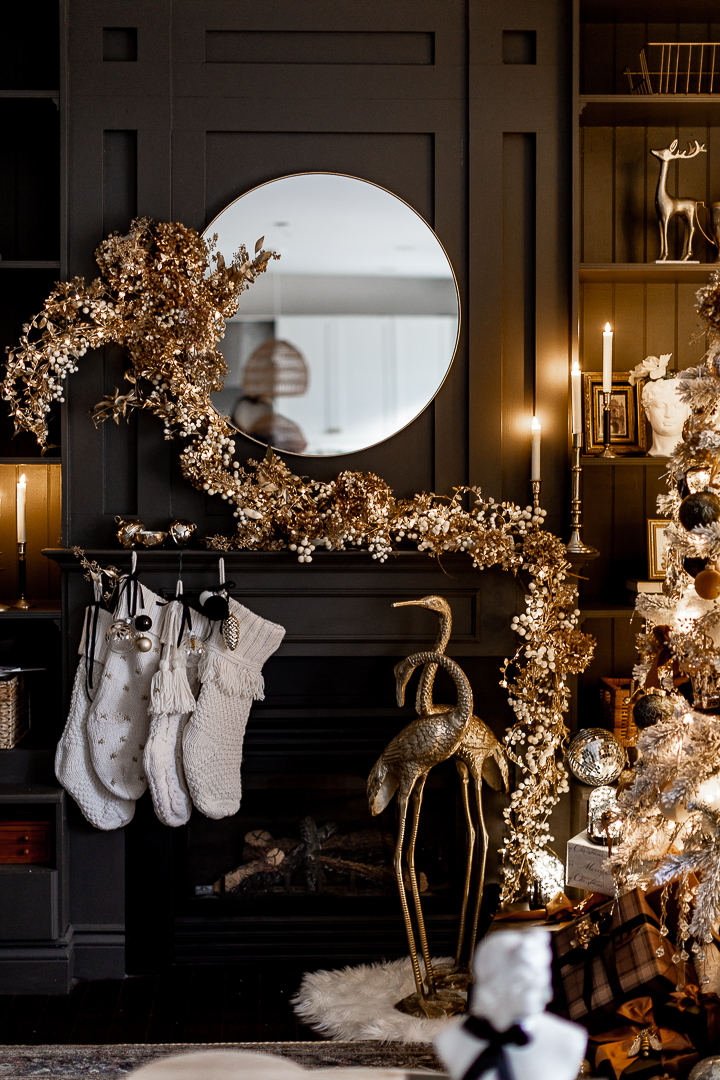 I think it still needs a little more tweaking here and there and maybe I have to spray paint more hydrangeas but so far, I'm happy with how different and elegant it looks.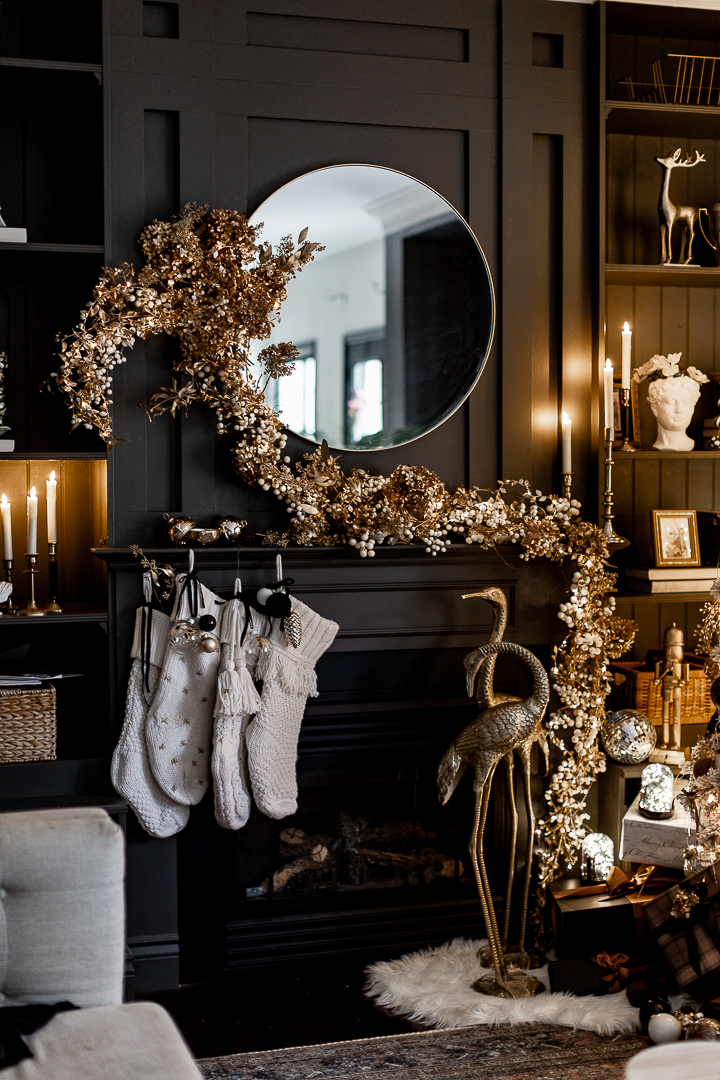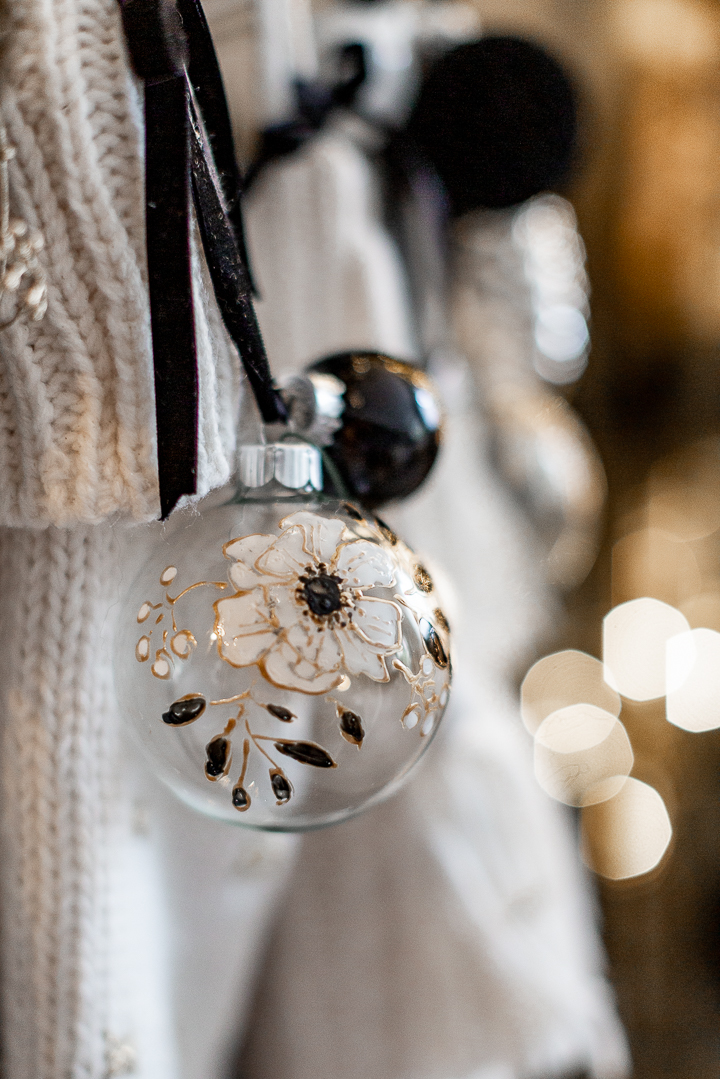 I painted this little ornament with glass paint the other day and I can't wait to paint more. 🙂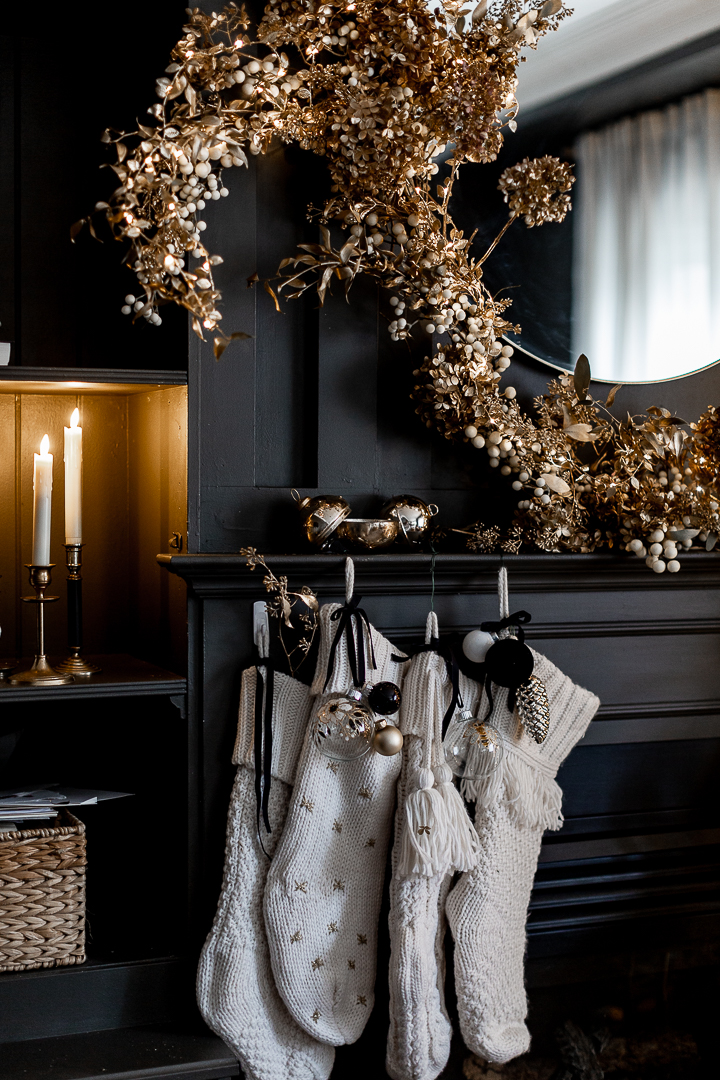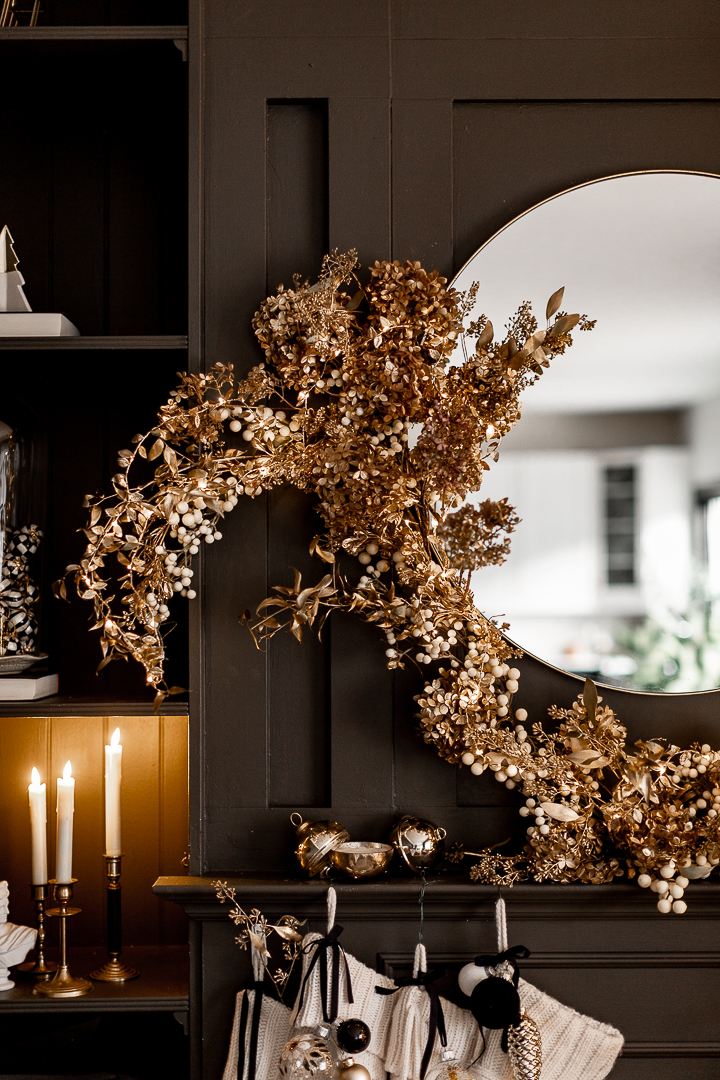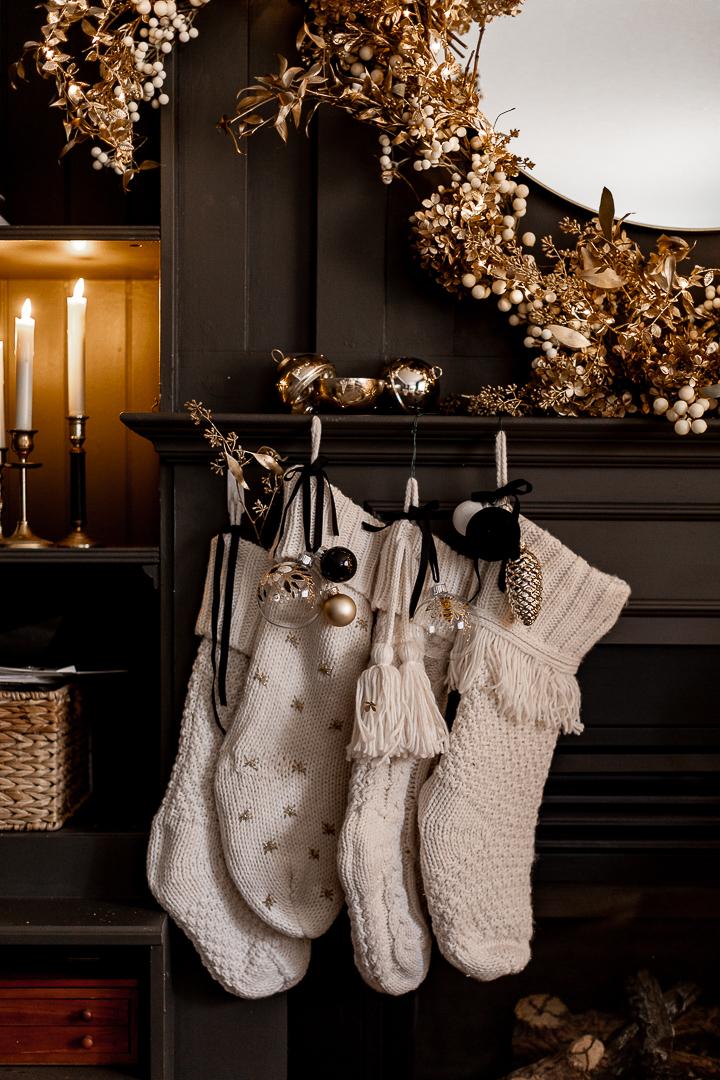 I got these stockings from Homesense but there are similar ones HERE and HERE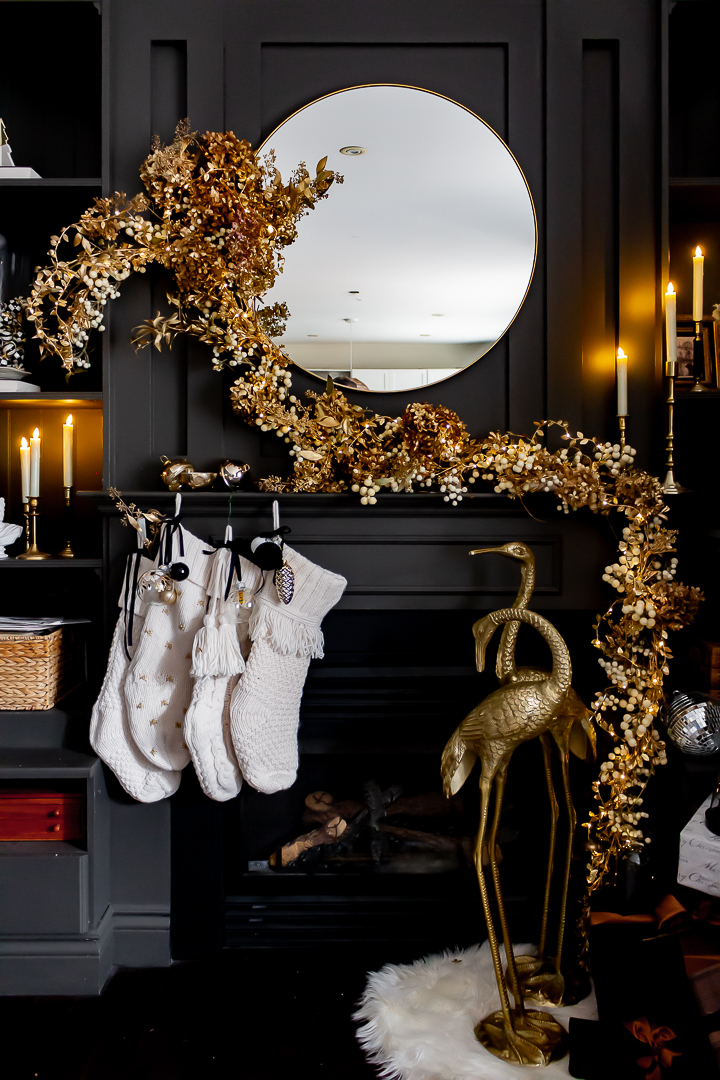 The brass hurons were a gift from hubby from Homesense a couple of years ago. I love them so much. 

And that's it! That's this year's (for now) Christmas mantel. I will keep you posted if I decide to change it. But so far, I'm enjoying the contrast and how whimsical and different it is.
I'd love to know what you think.
Thanks so much for stopping by today.
Much love,
Lucy