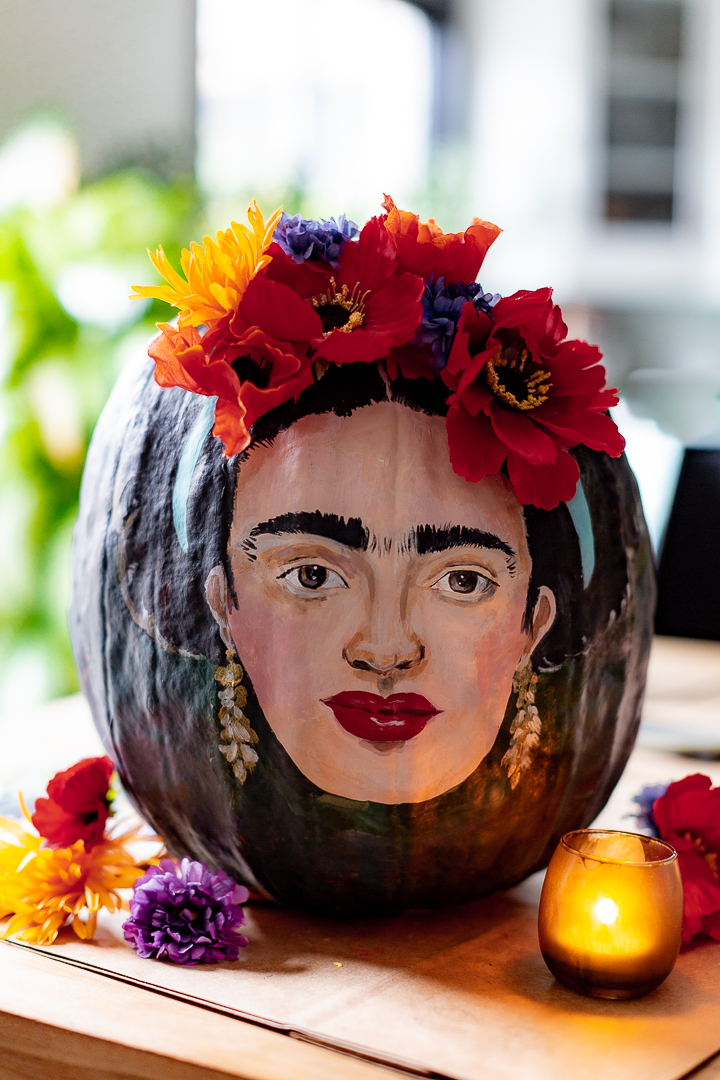 Hello friends. Happy Friday. A quick post today to share with you this year's painted pumpkin. I've been painting pumpkins for a long time and this year I decided to do a Frida Khalo Painted Pumpkin.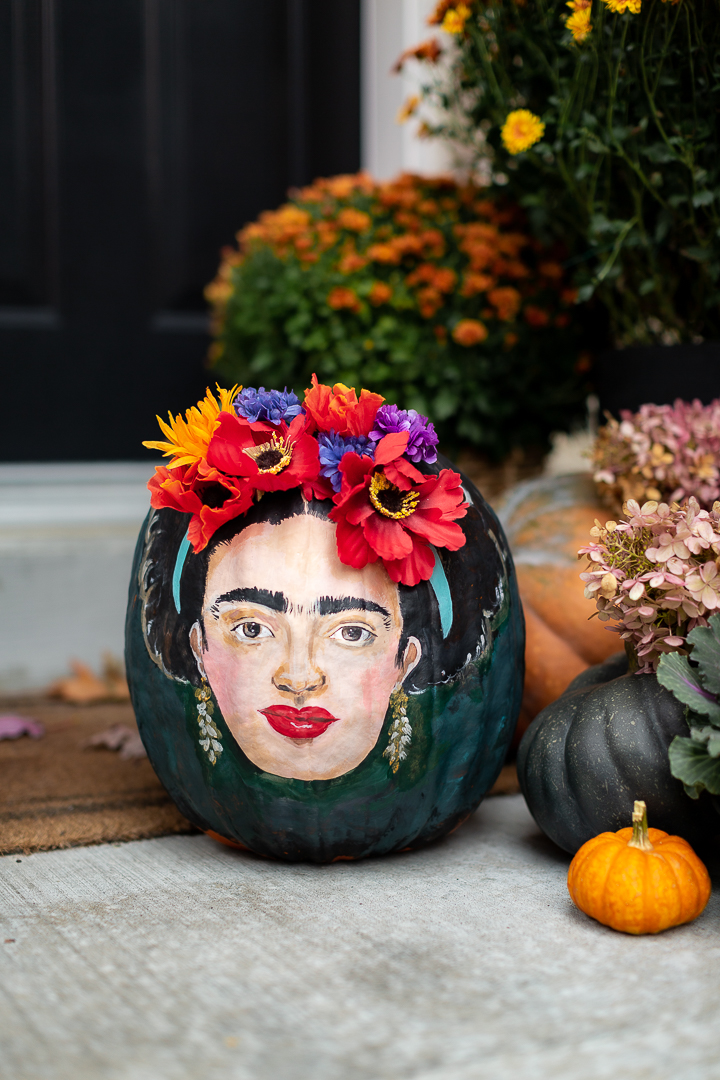 I used outdoor paints and they usually hold up pretty well. It's actually kinda sad to see the pumpkins sitting on the curb by the compost bin. Ha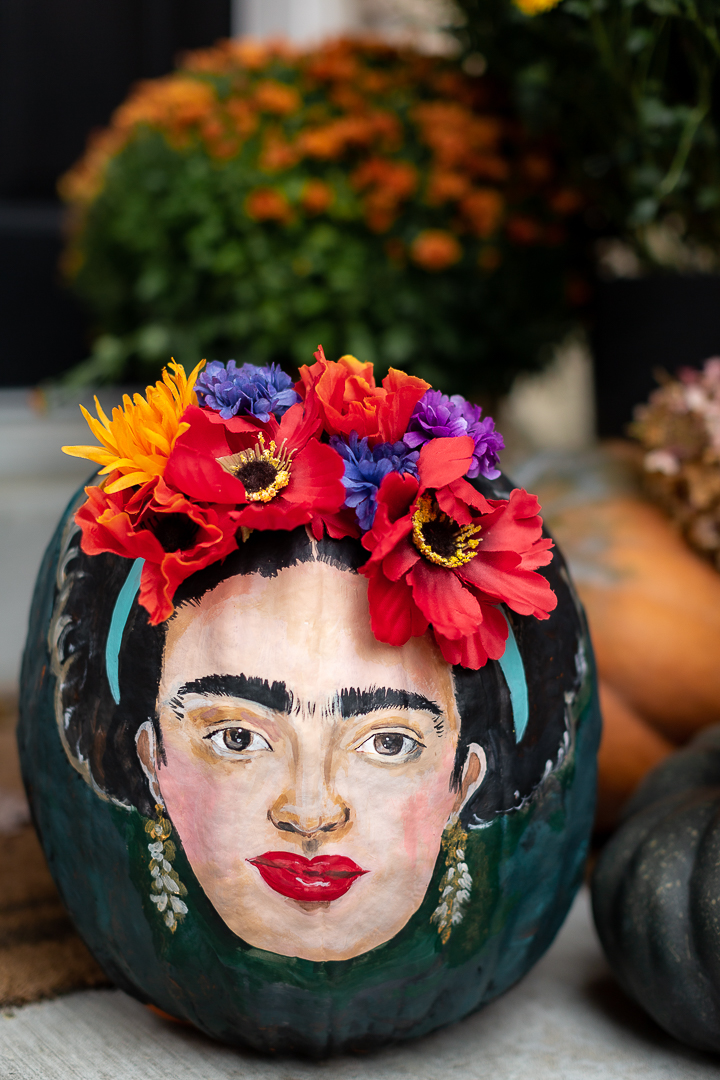 It's a little tricky to paint a perfectly symmetrical face on a pumpkin and the imperfections are a little annoying to me but that's ok.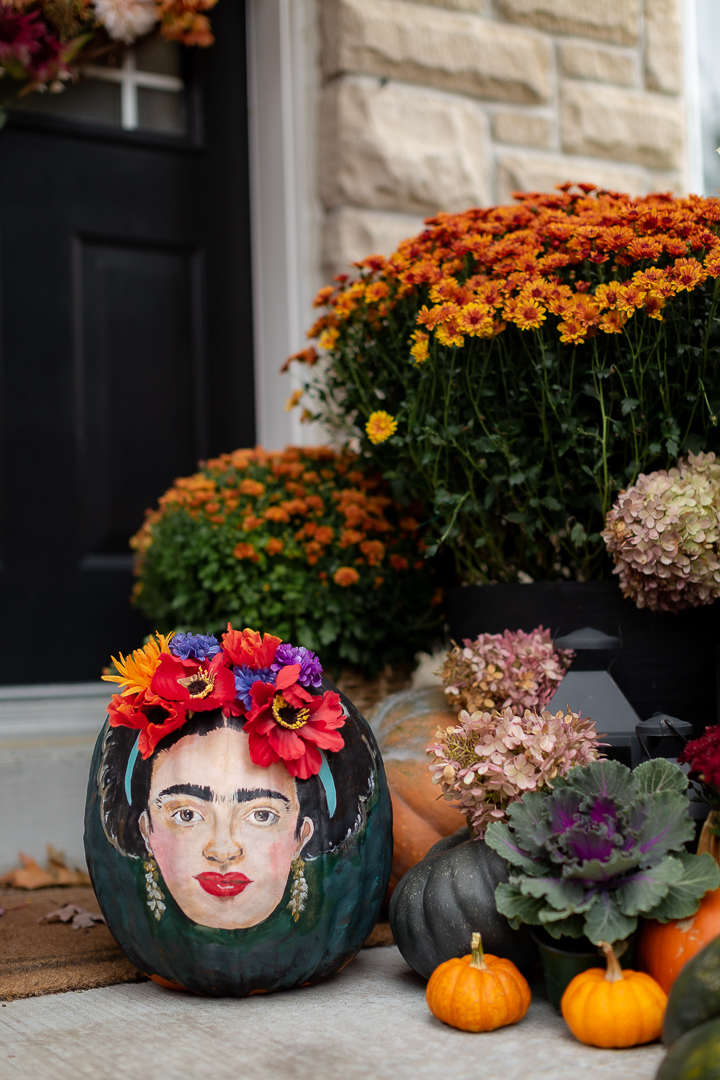 She looks pretty sitting on the porch.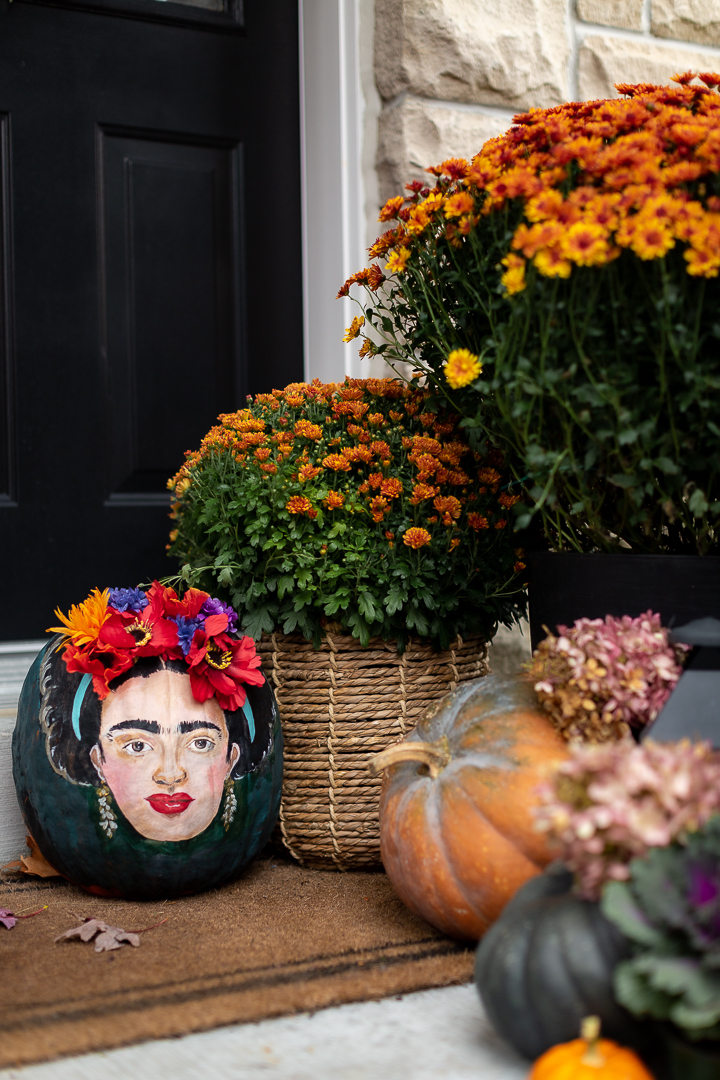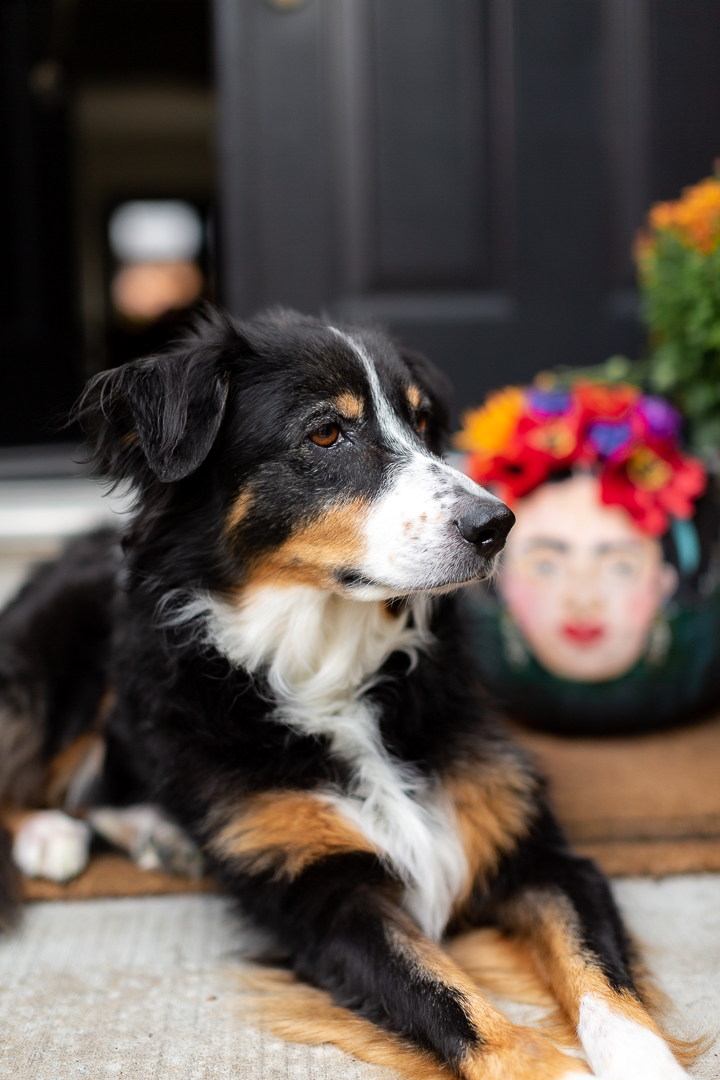 I'll share with you the rest of the front porch with you next week.
Thanks so much for stopping by today. See you soon.
much love,
Lucy