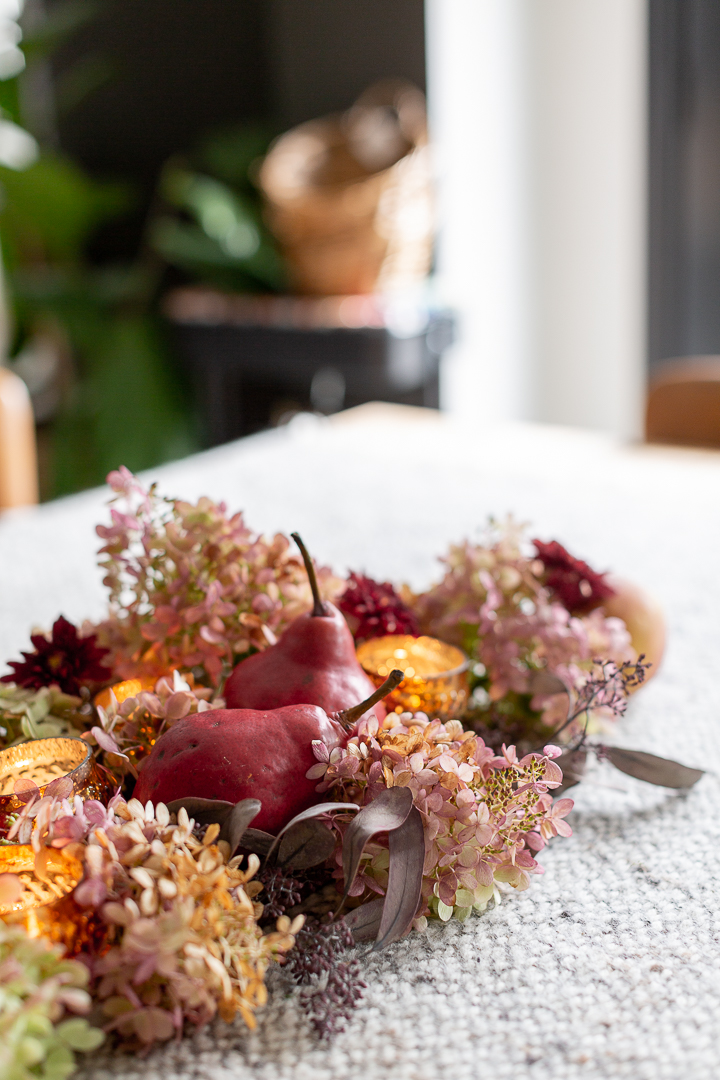 Hello fiends. How is your week so far? I celebrated my birthday over the weekend and I had a great time with my friends and family.
I'm feeling so grateful and wanted to share with you this easy fall centerpiece that would be so pretty for Thanksgiving as well.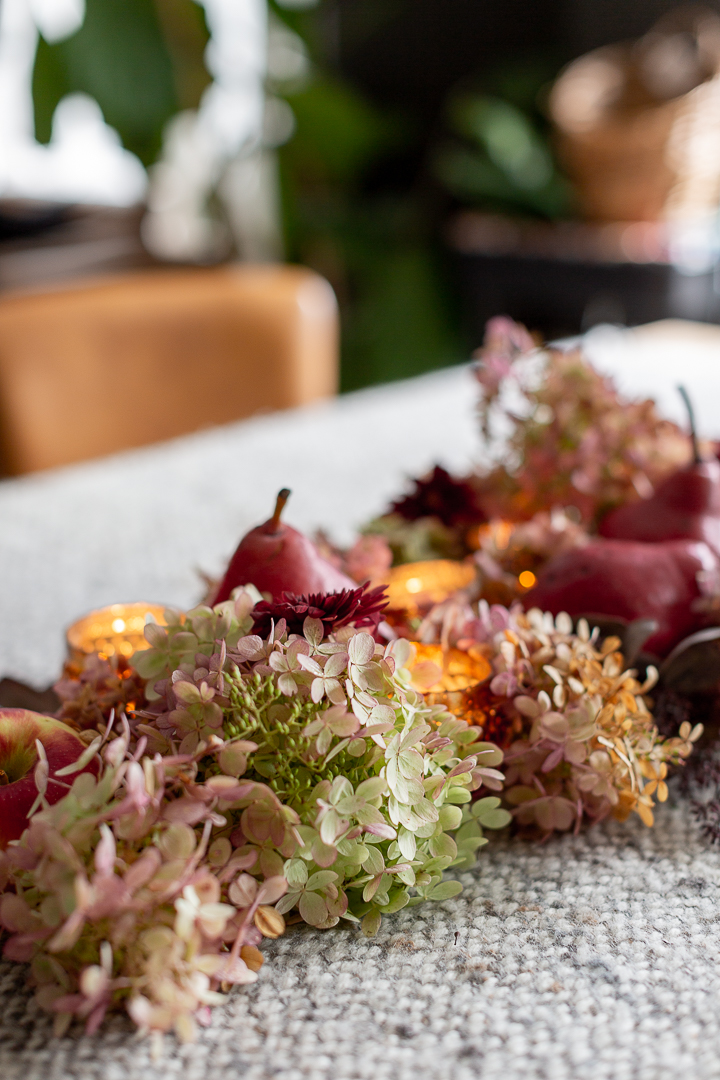 Even though we already celebrated Thanksgiving here in Canada, there is always something to be grateful for. Specially during these difficult around the world, where we can see so much suffering.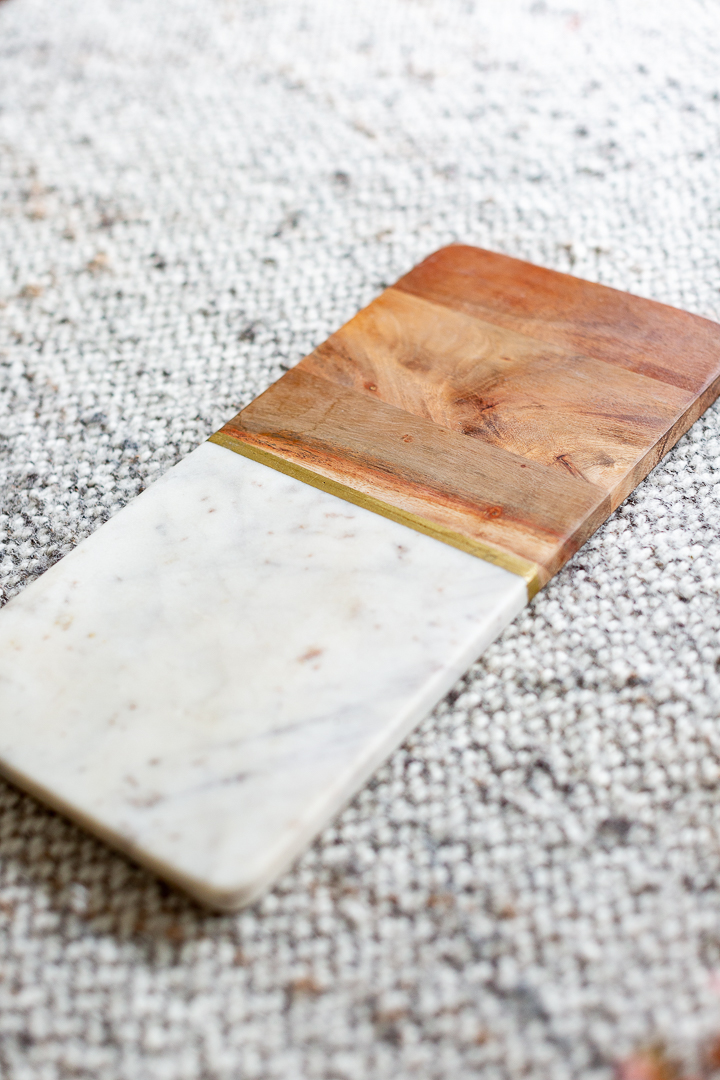 I started by placing this cutting board as an anchor…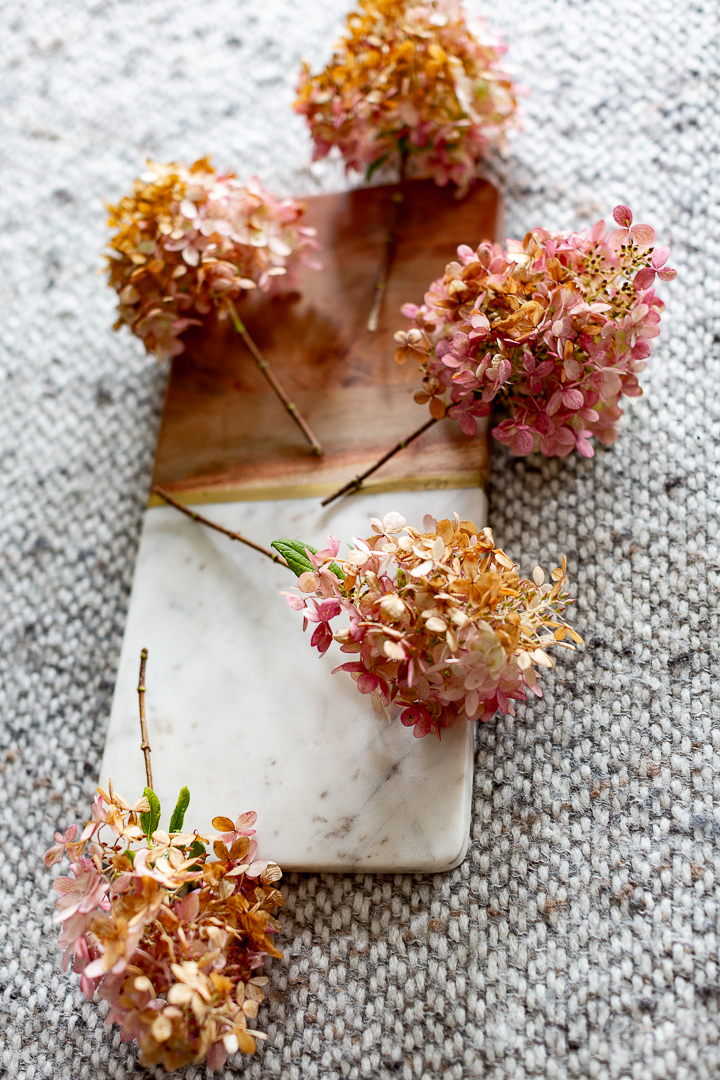 And placed some dried hydrangeas around it…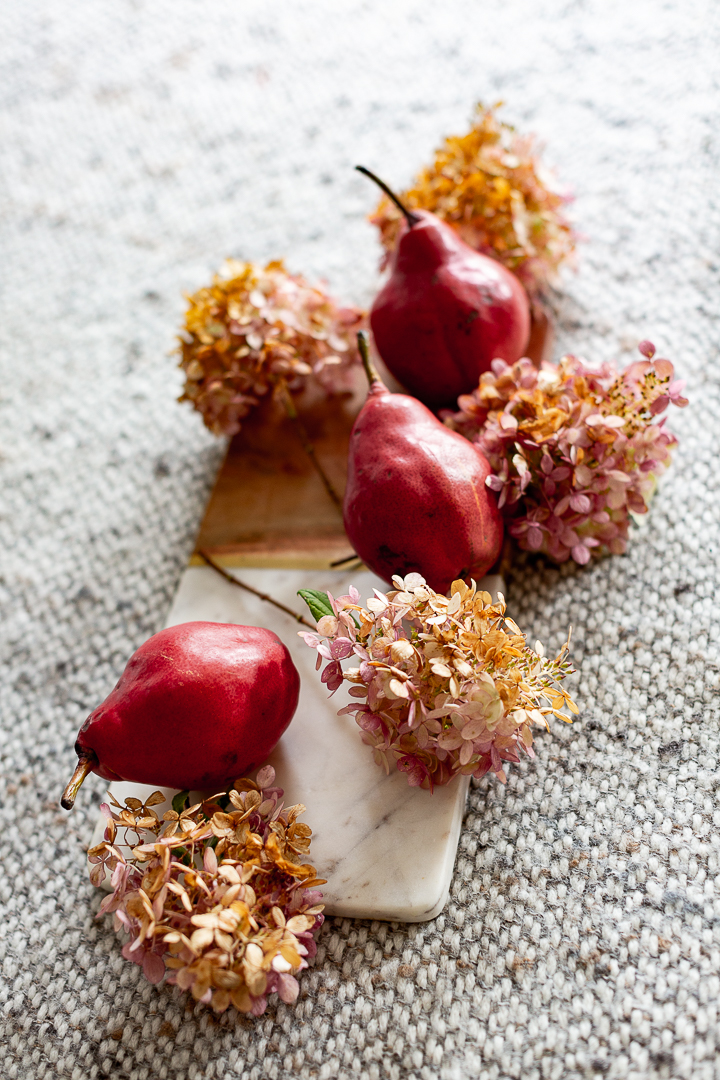 I then placed some red pears. Which are so beautiful in the fall but also during Christmas.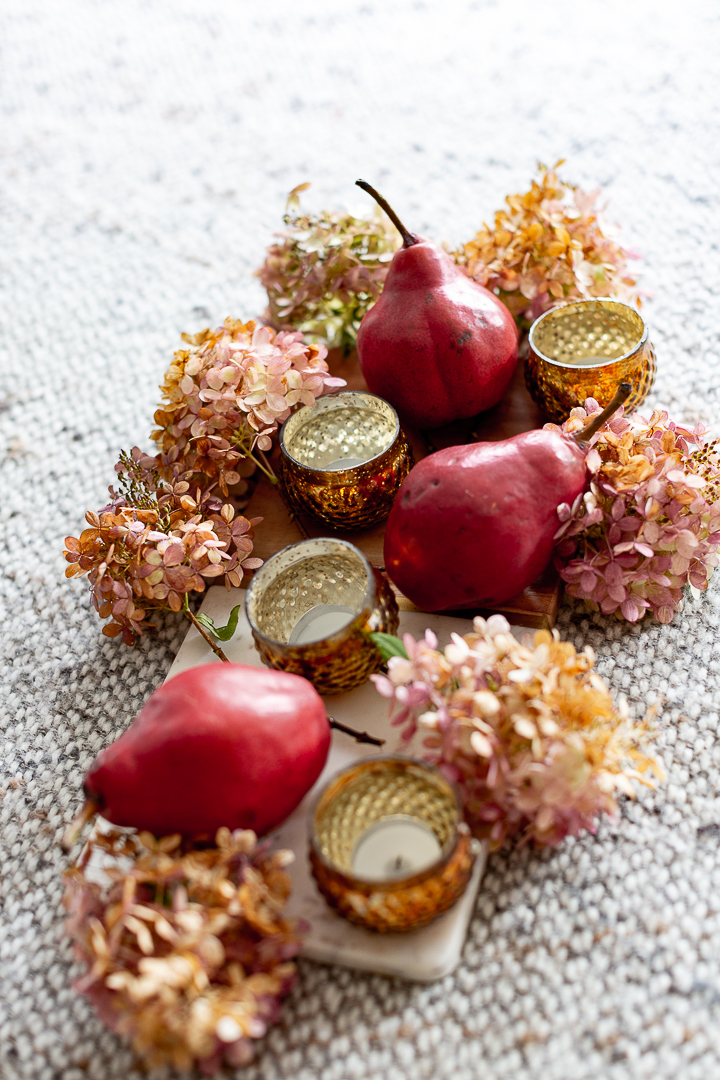 I placed some tea lights.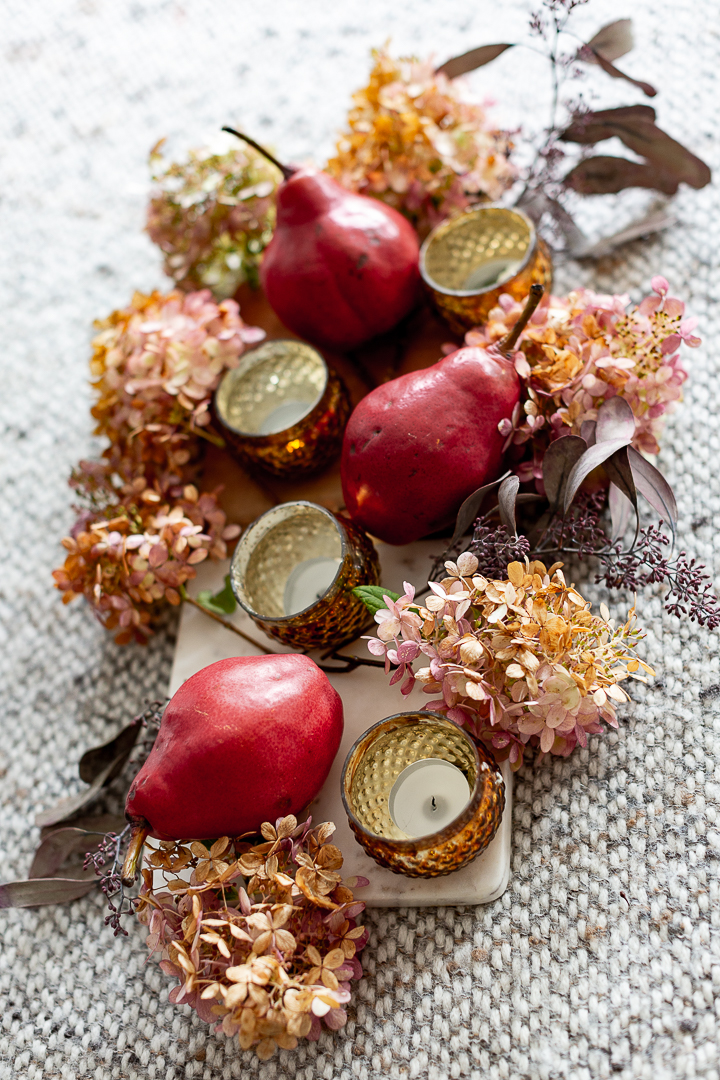 And some dried eucalyptus as well.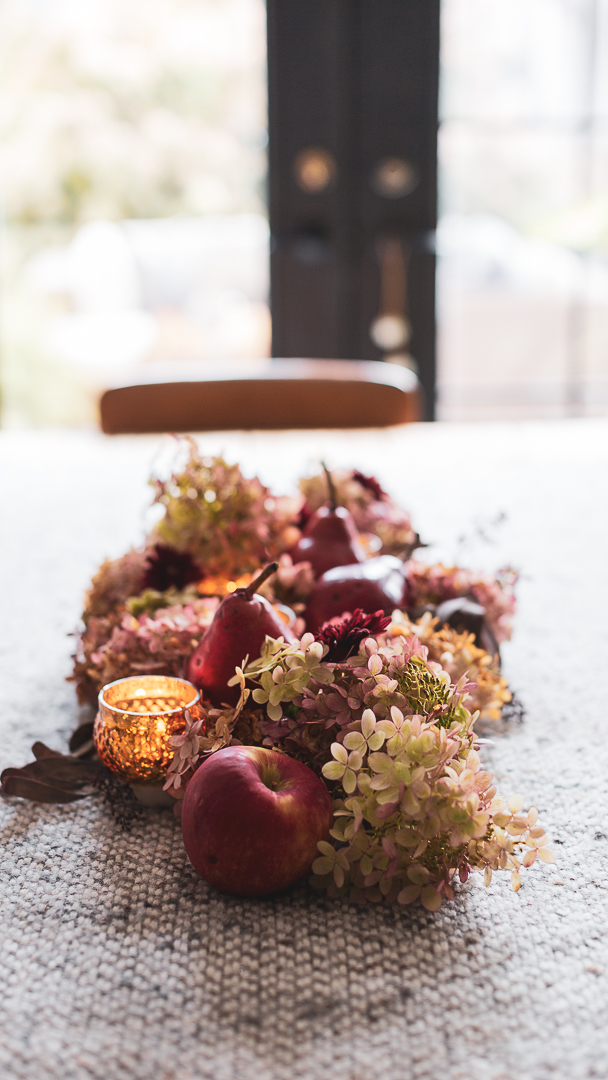 I ended with some apples to balance everything out.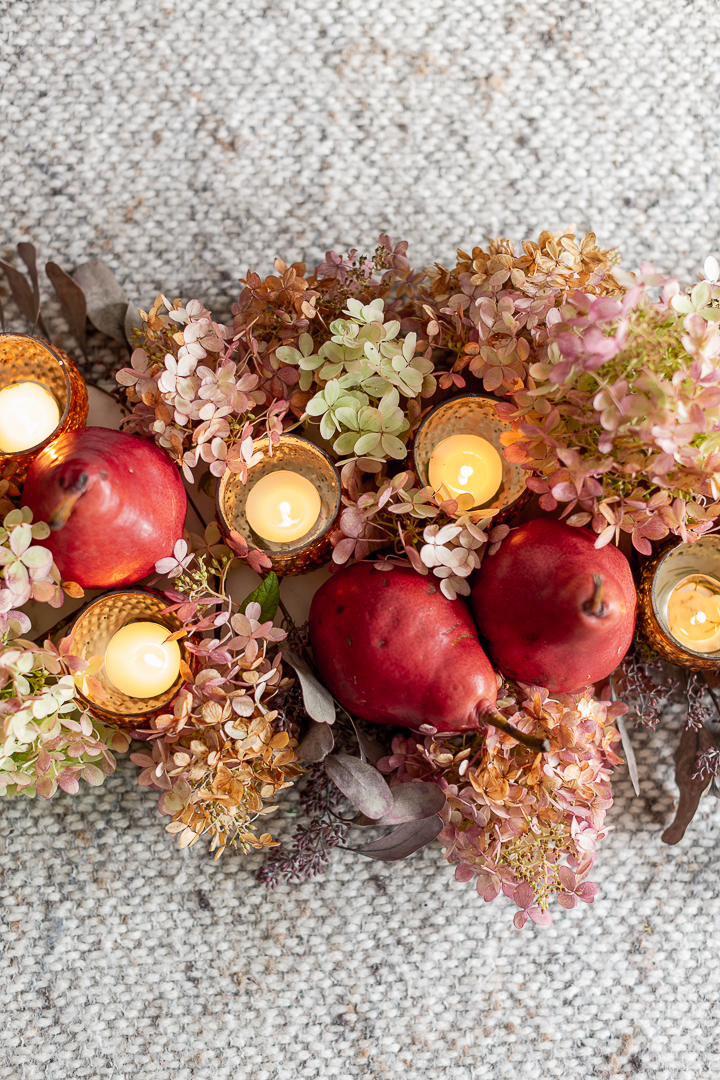 And there you go…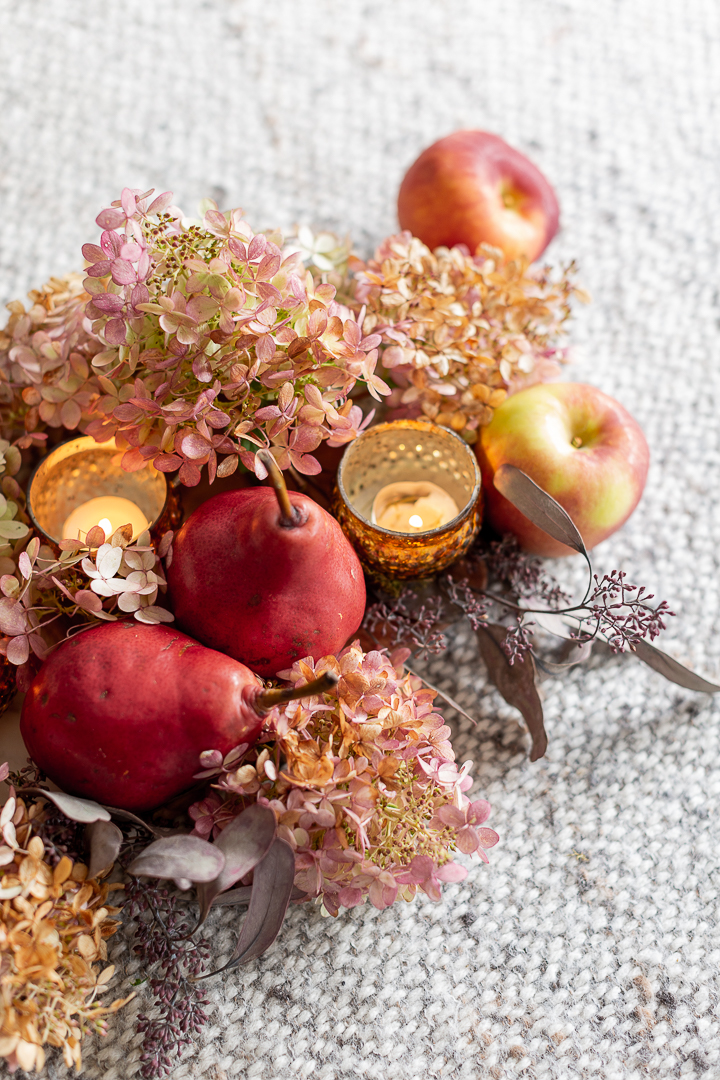 I think it looks so pretty.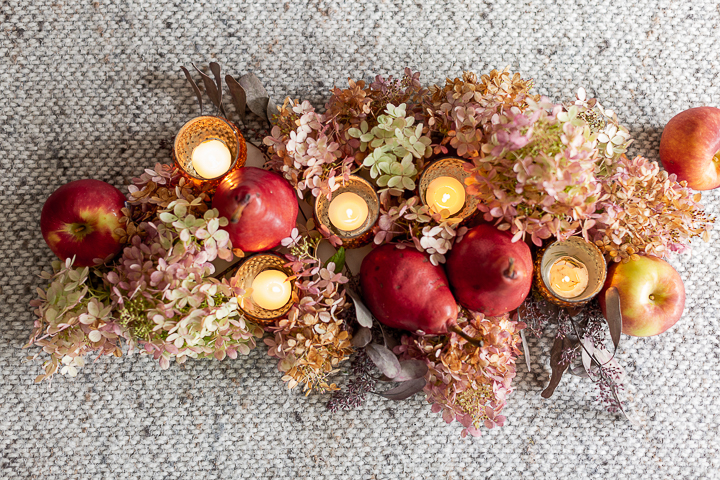 I do suggest you don't leave the candles unattended or use battery operated candles.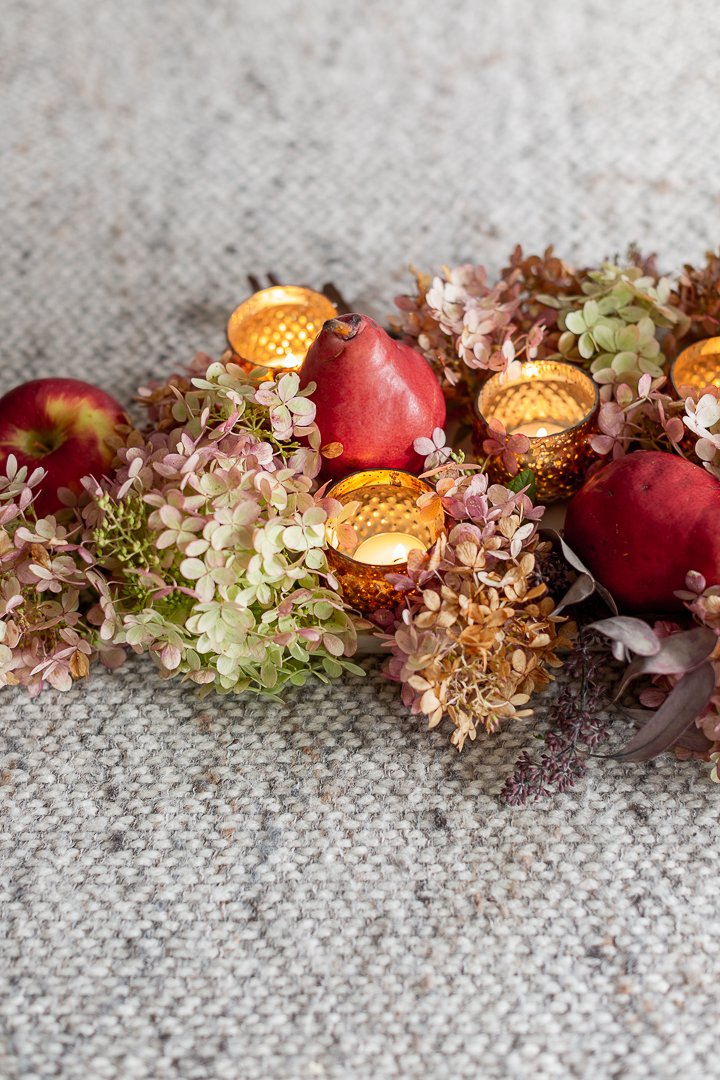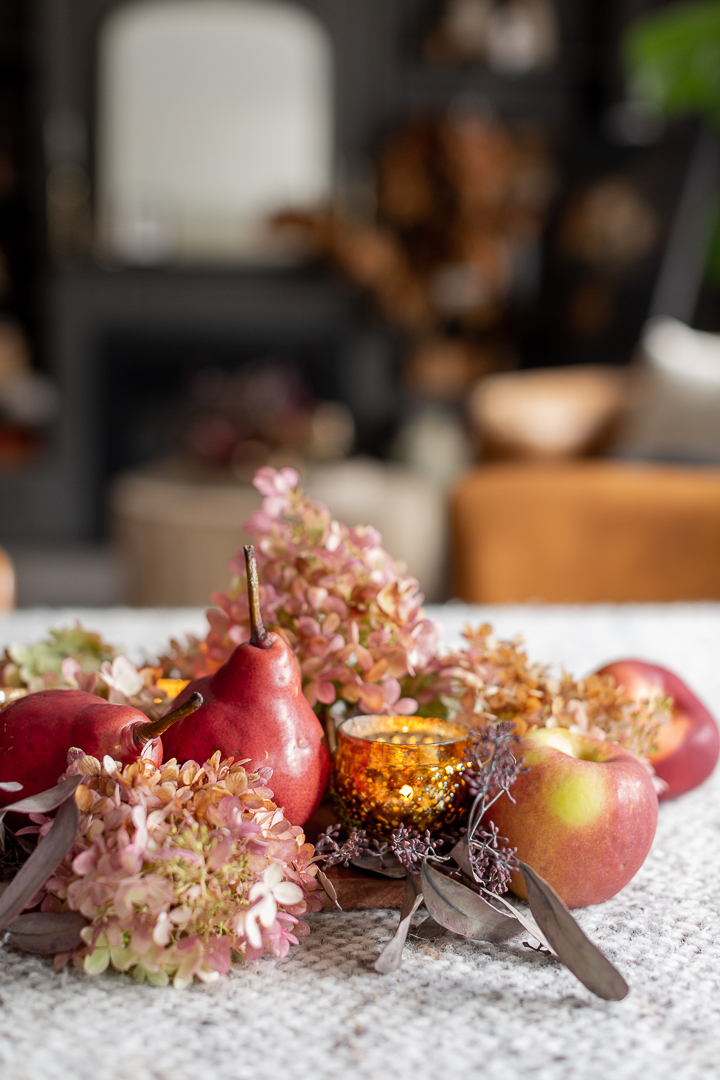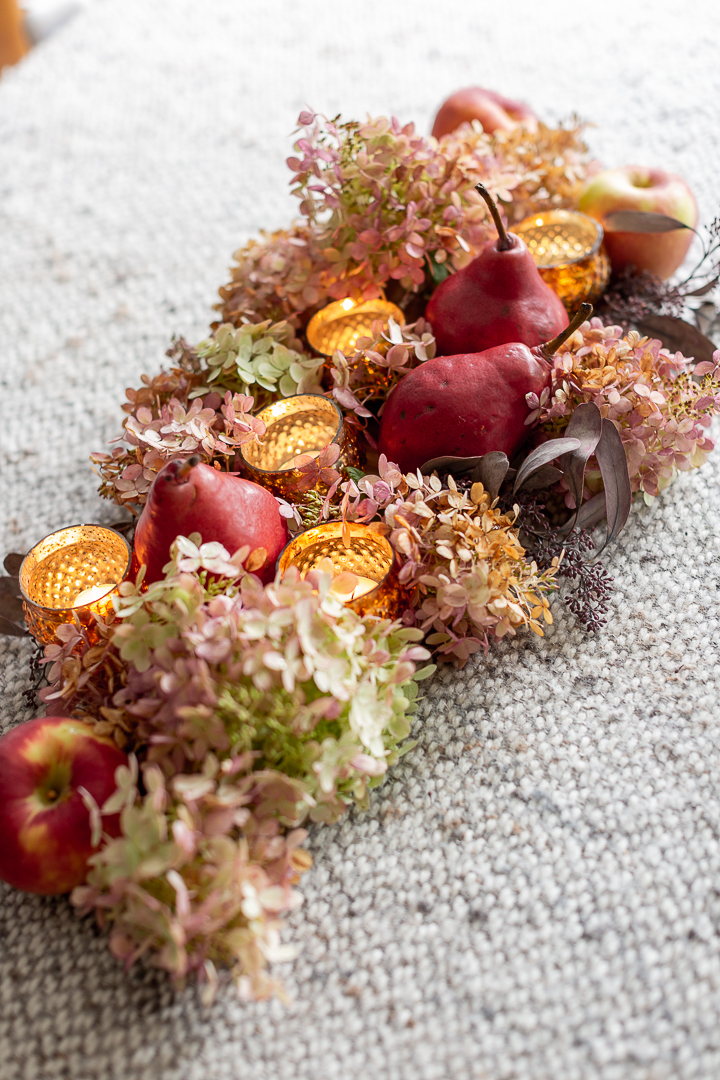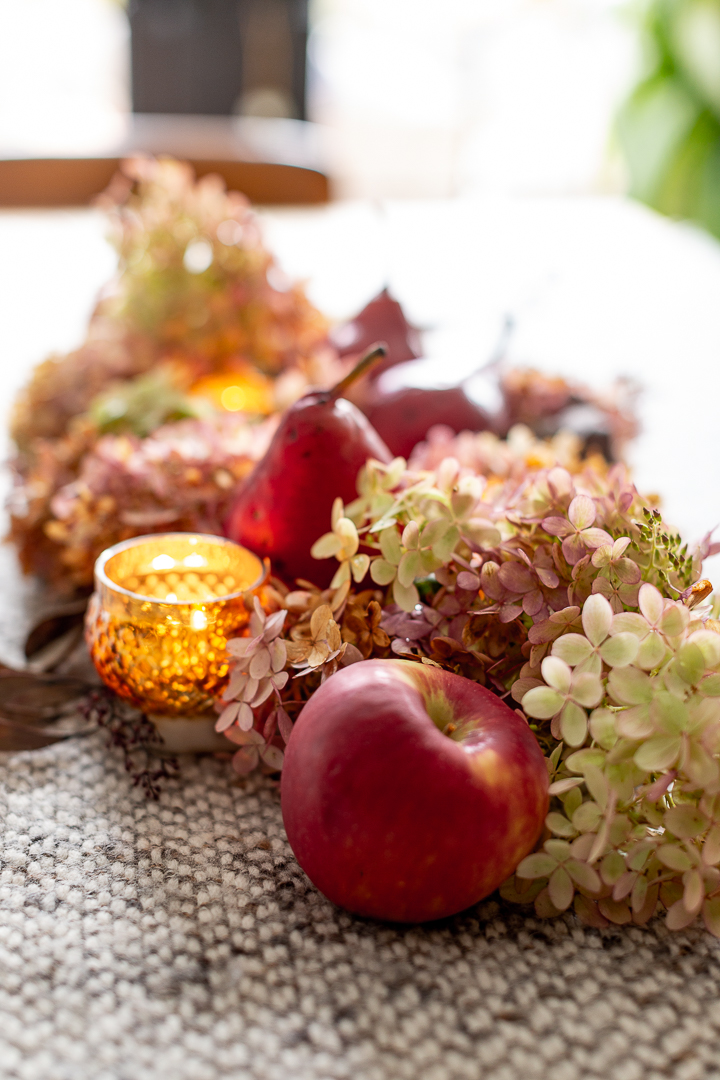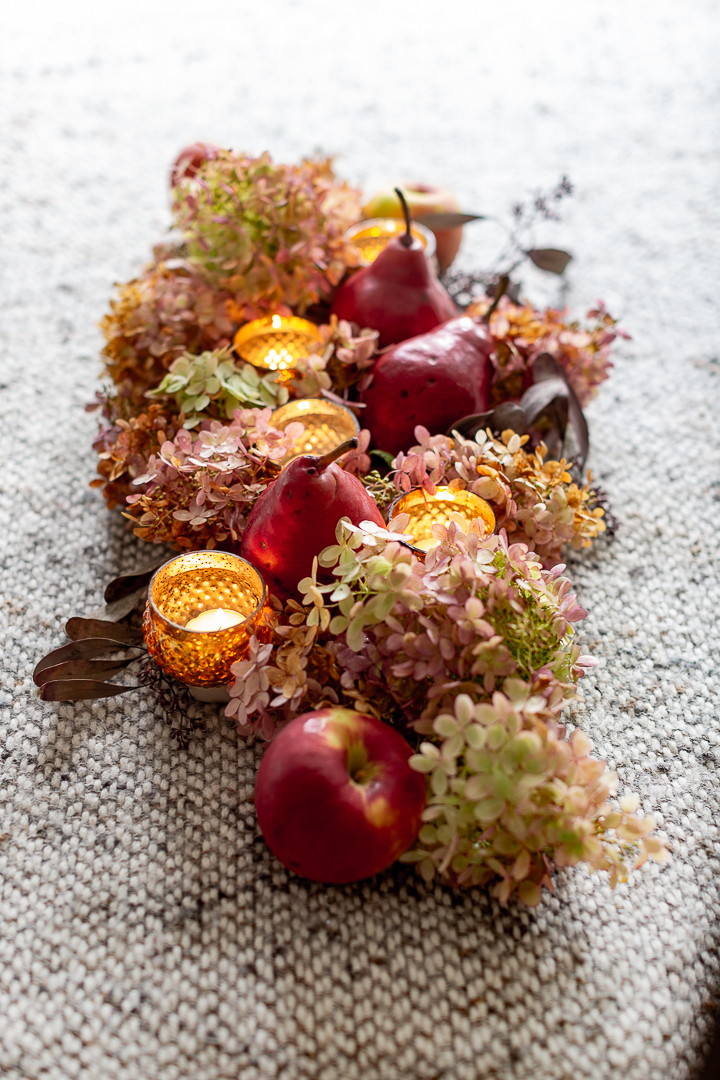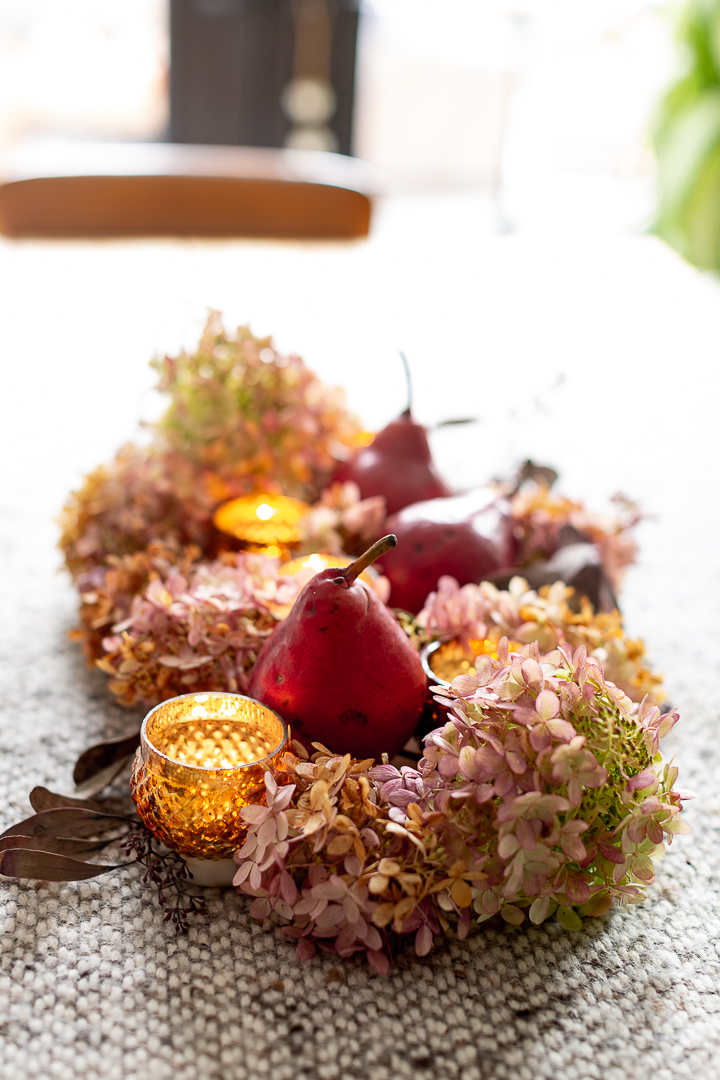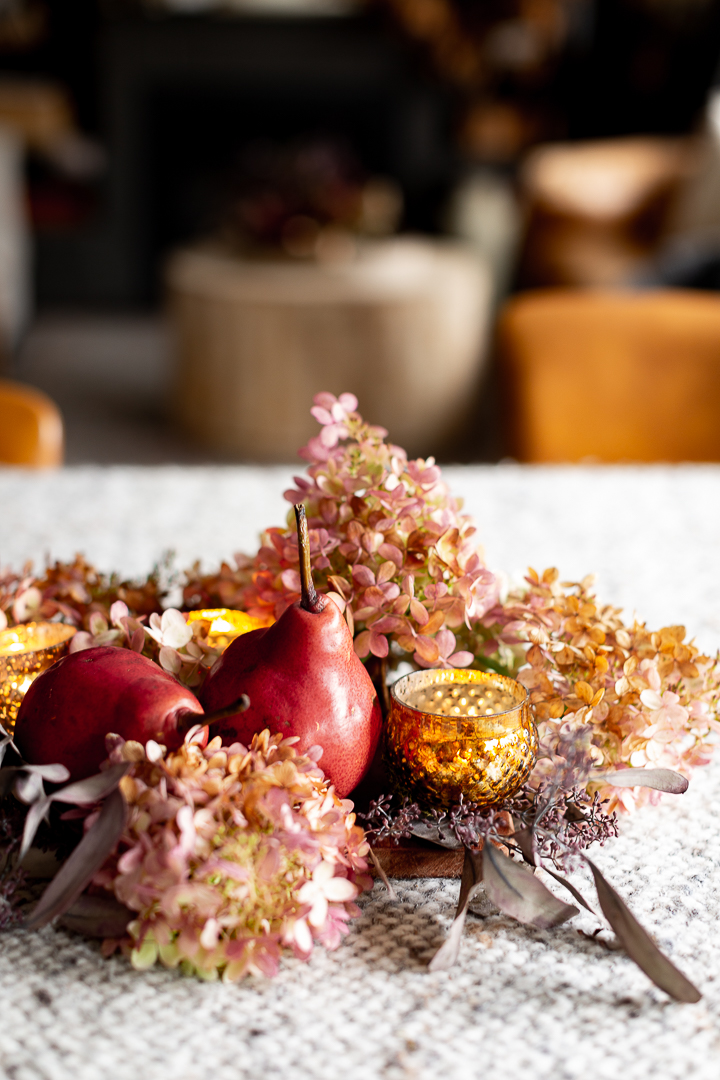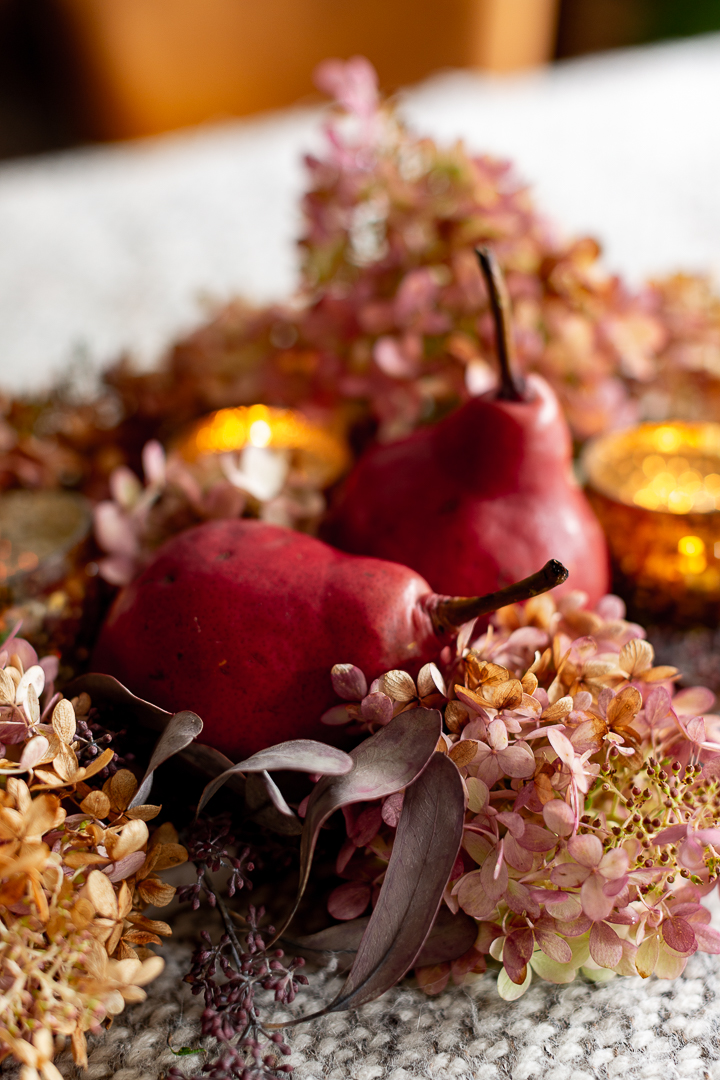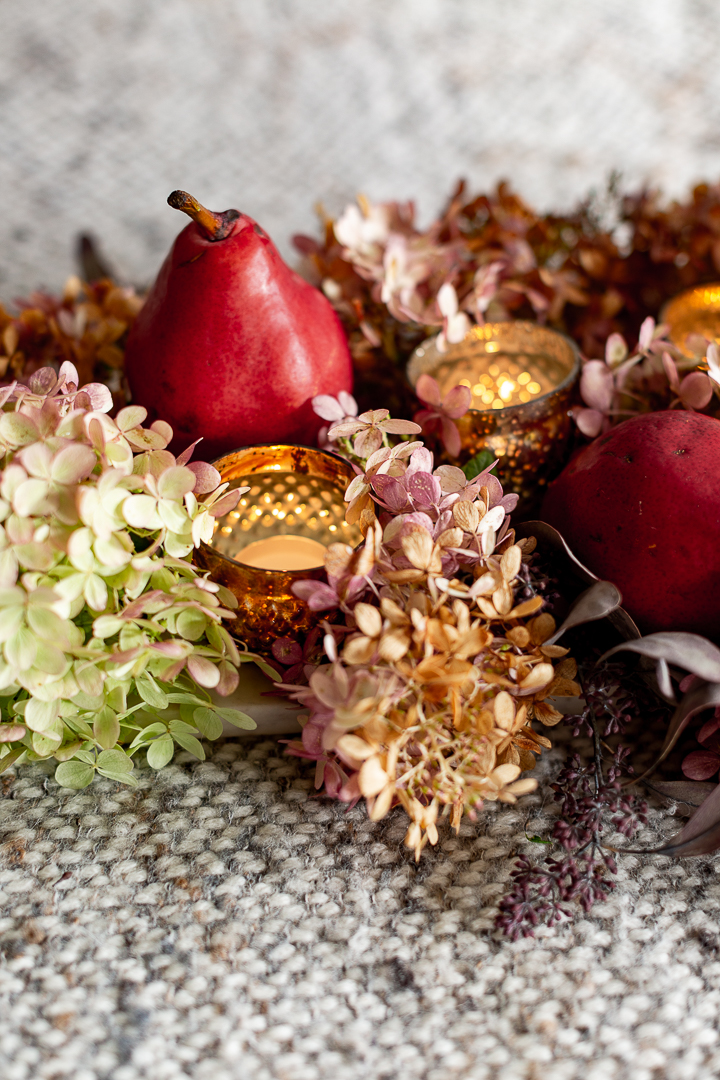 I haven't taken photos in a long time, so forgive the plethora of pictures.
I hope you enjoyed this little post.
Sending you love. Love one another.
Lucy