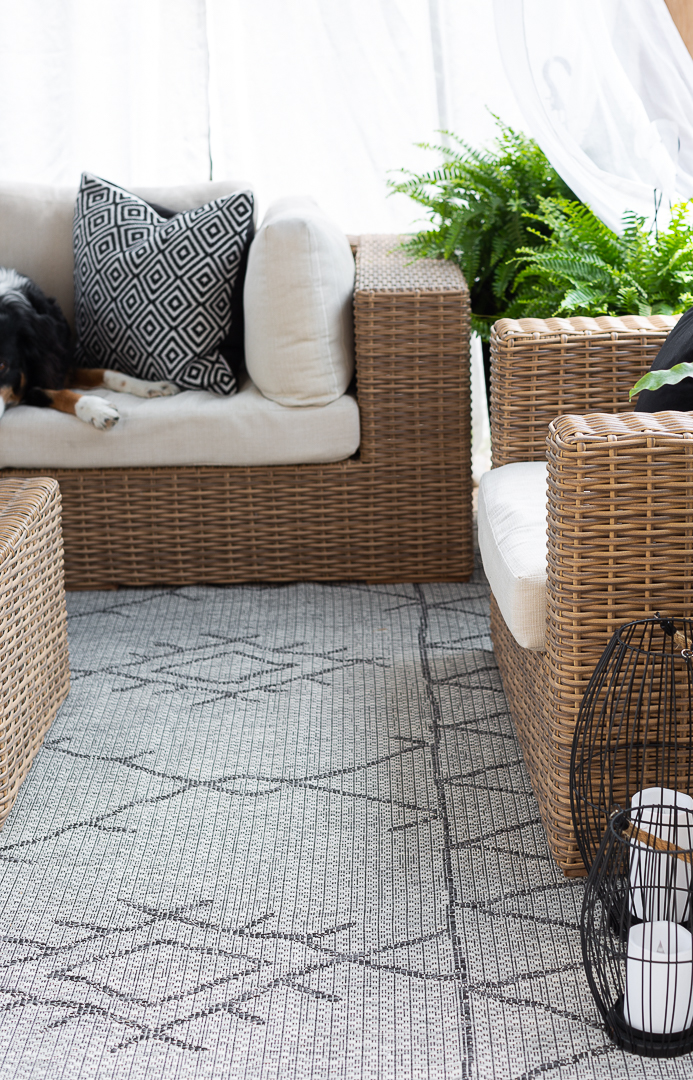 Hello friends. I hope you've been keeping well. It's been a little while since we spoke. We went on a family vacation and it was beautiful. I love making memories with my family. Before we left, I decorated the deck and it was so nice to come back to this little haven.
I added a the new Marwood rug from Boutique rugs and I think it makes this space look so much cozier.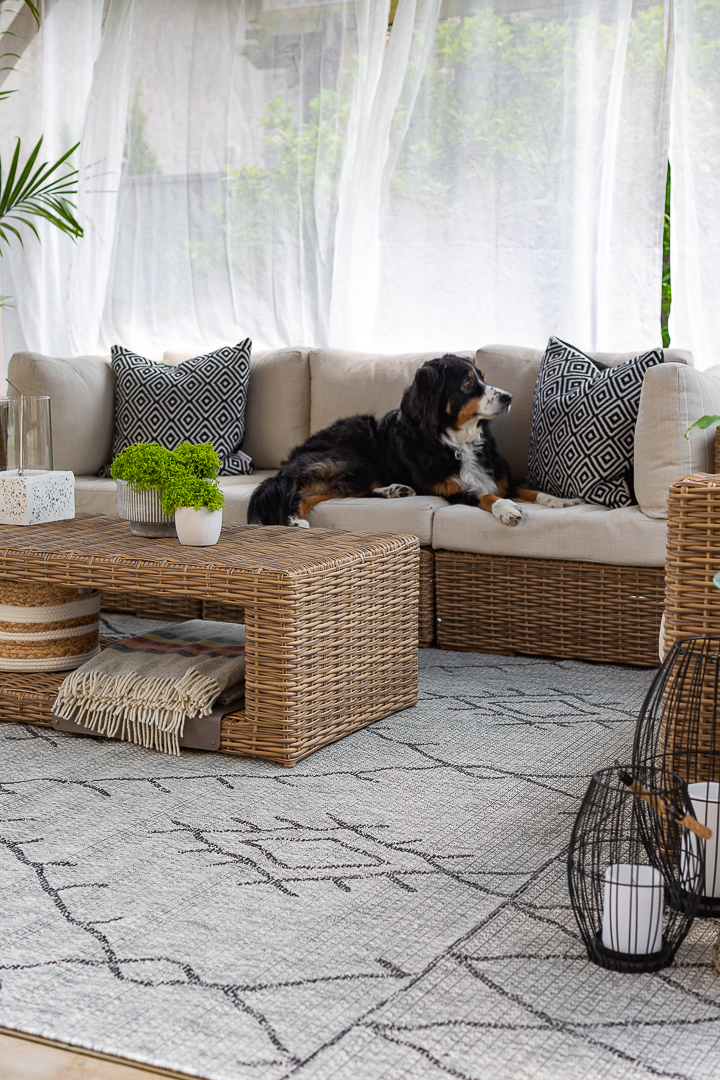 It's such a great outdoor rug and so easy to clean.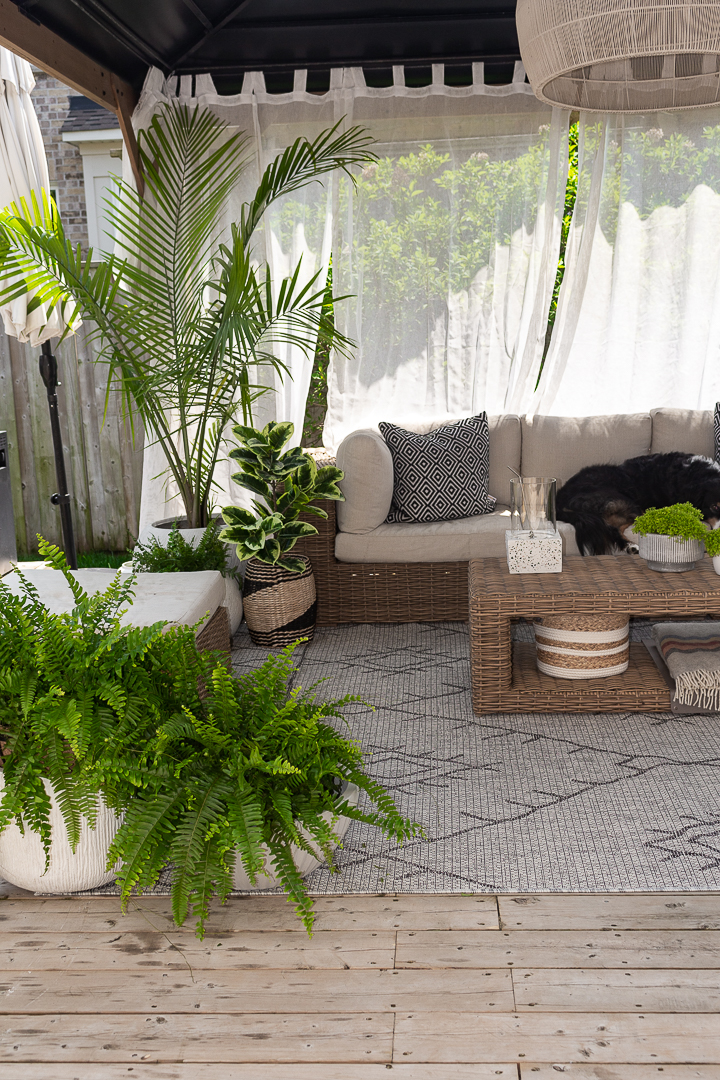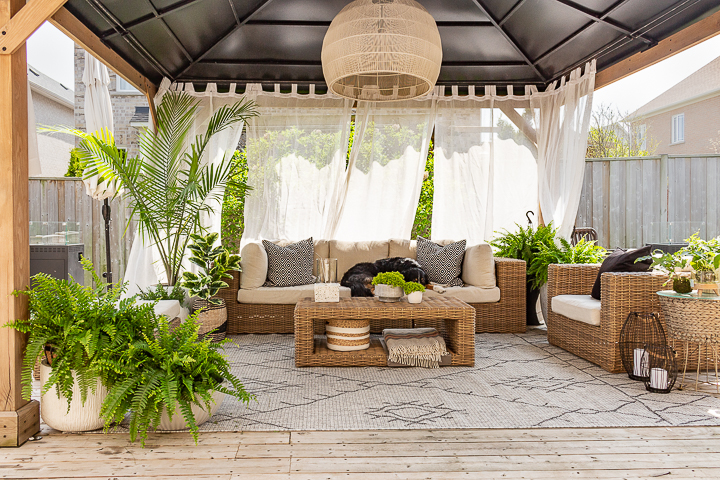 Here's a look of the entire place.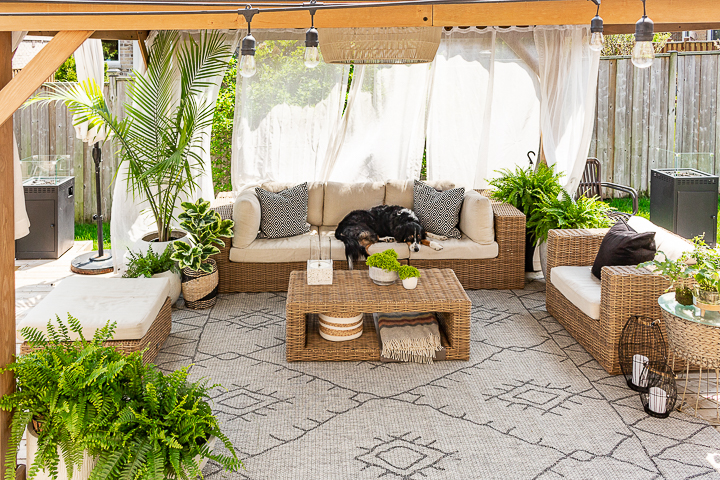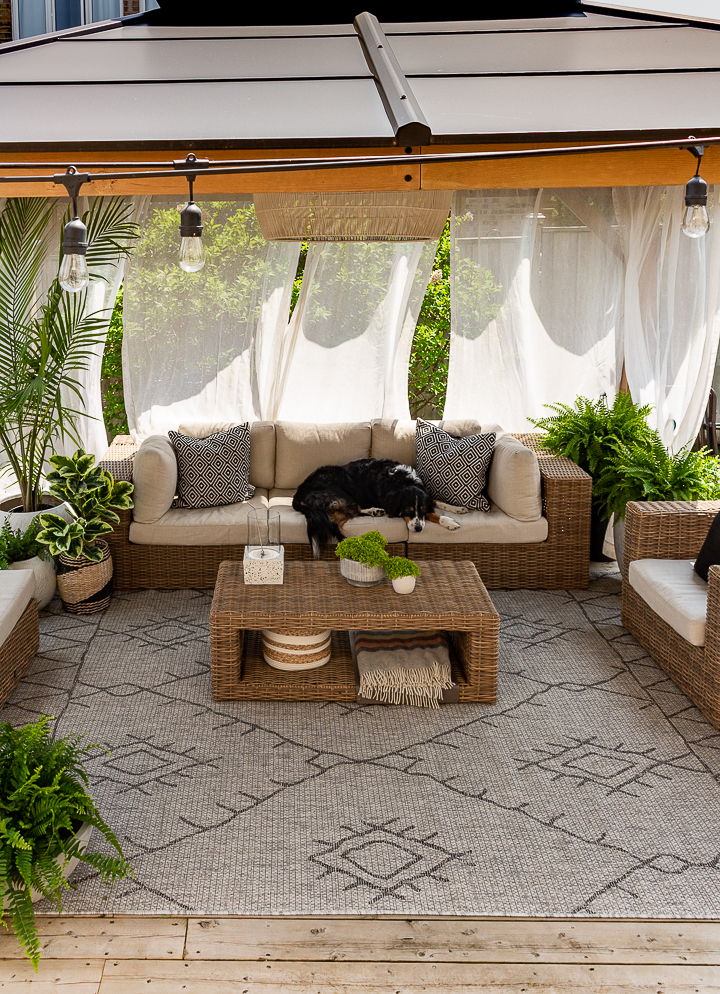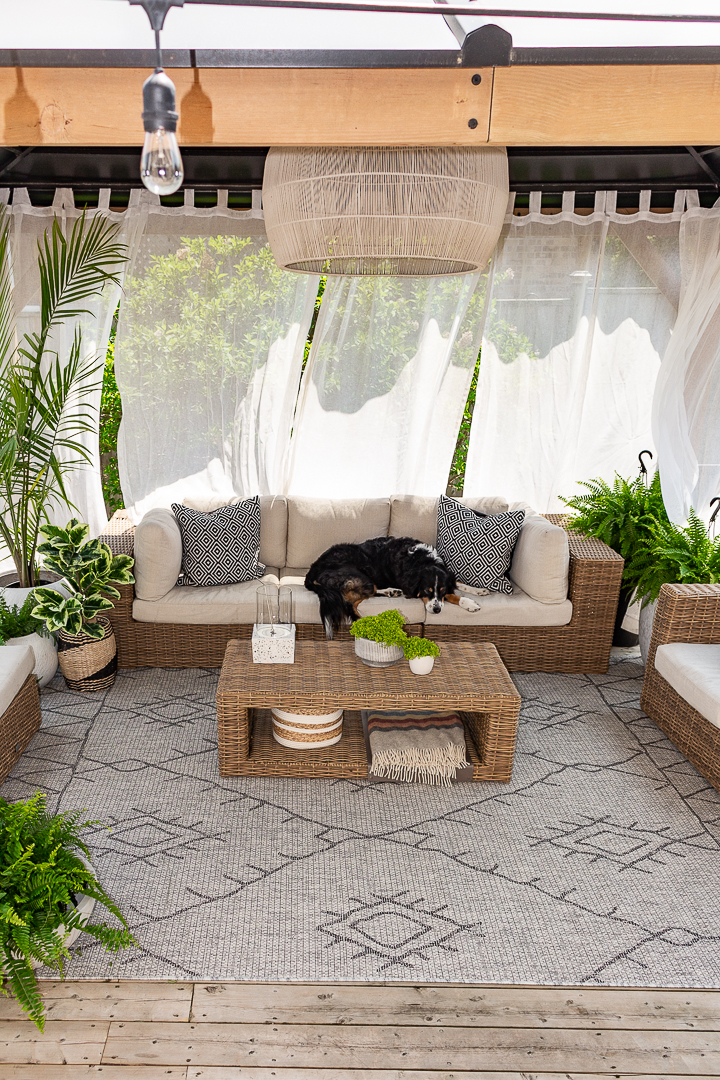 My friends from Boutique Rugs have given me a 25% off. Use code LUCY25 .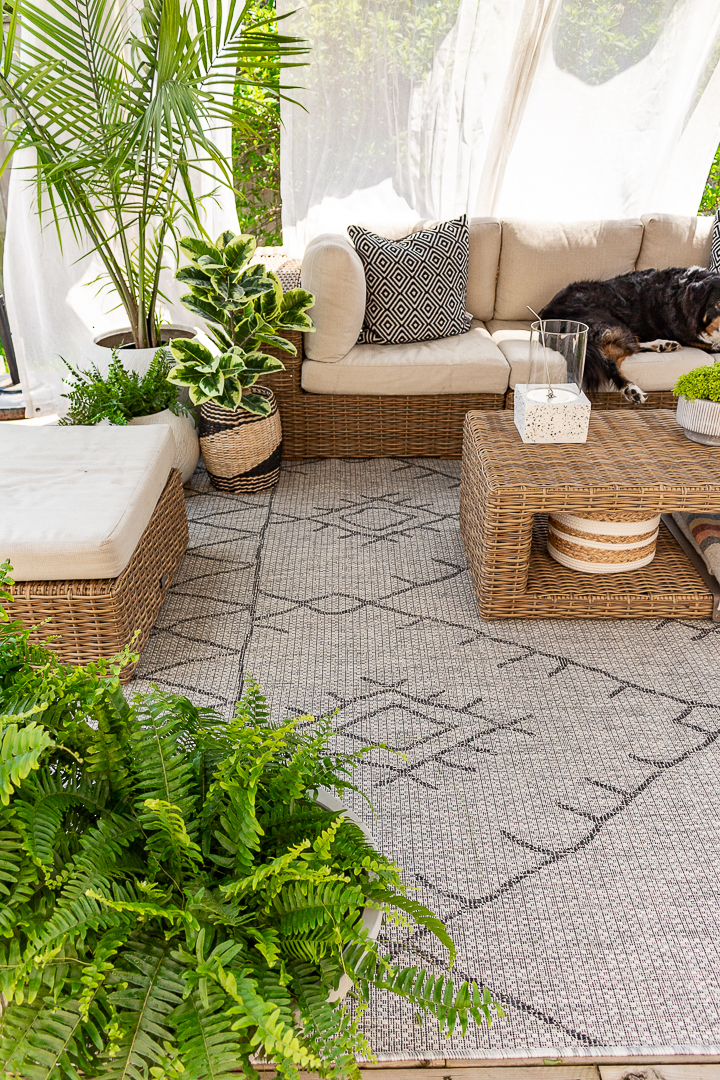 The Marwood Indoor & Outdoor Rug is amazing quality, super durable, soft, and gorgeous!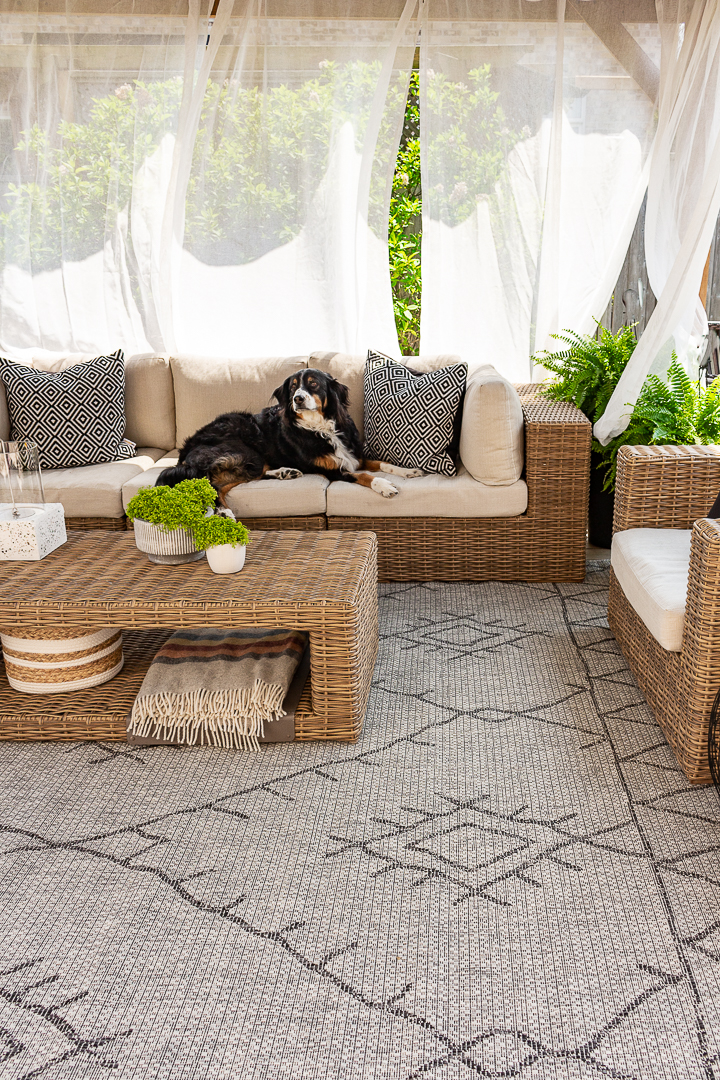 I know Brody is enjoying this space a lot. You might remember that he had ACL surgery at the beginning of the year.Well, he's 98% back to normal and that makes me so happy. 🙂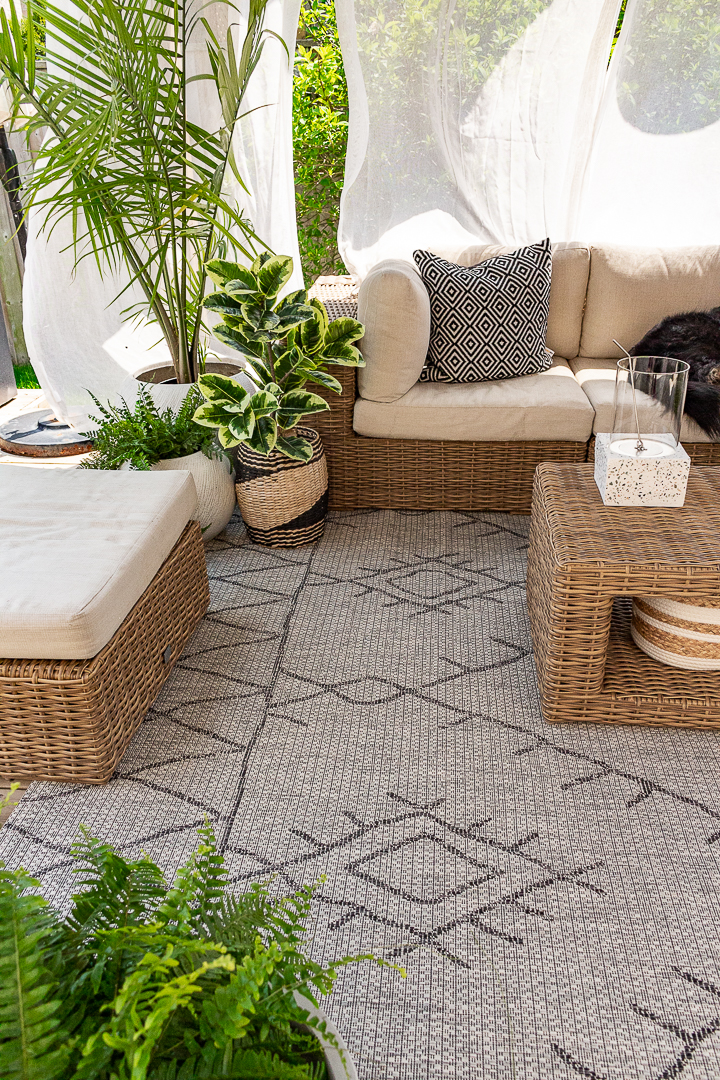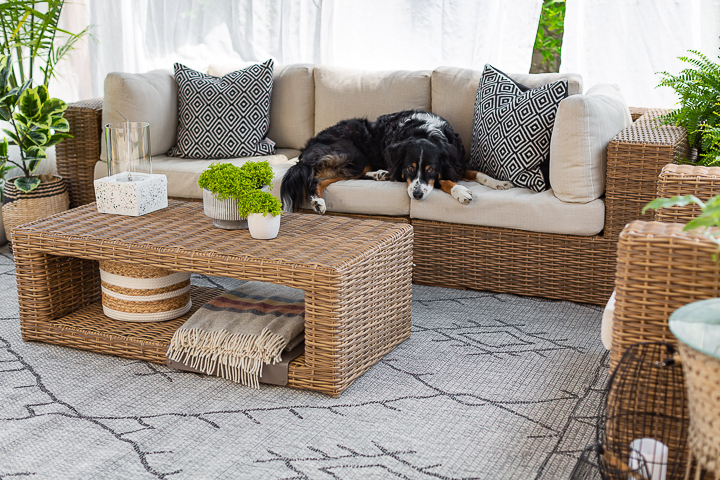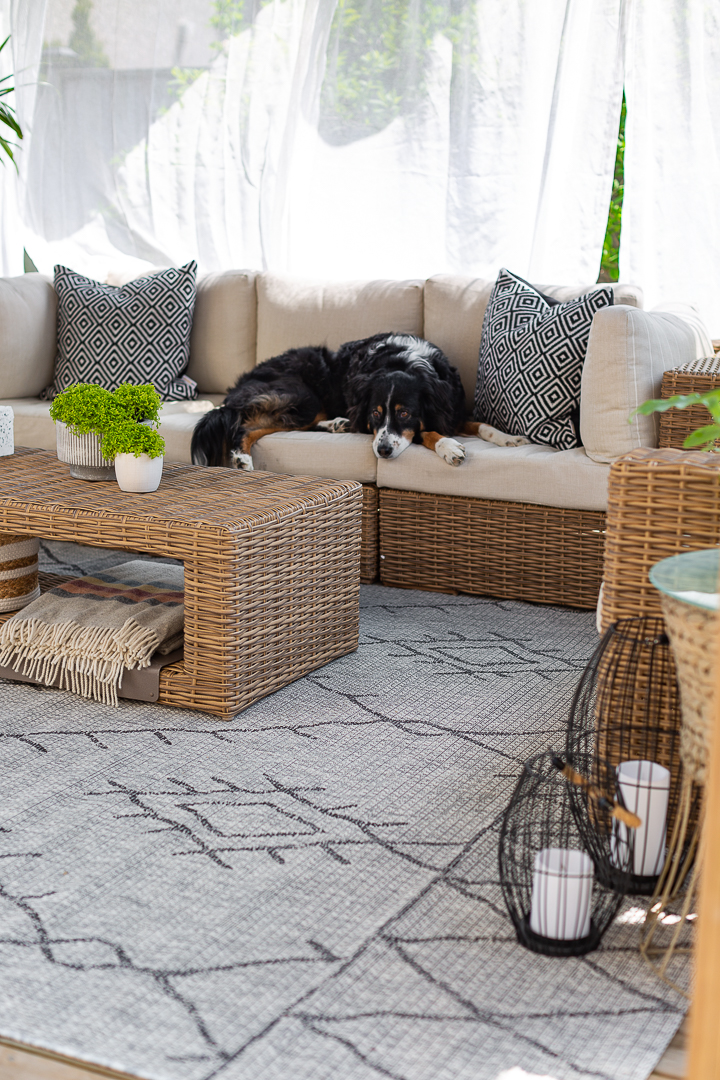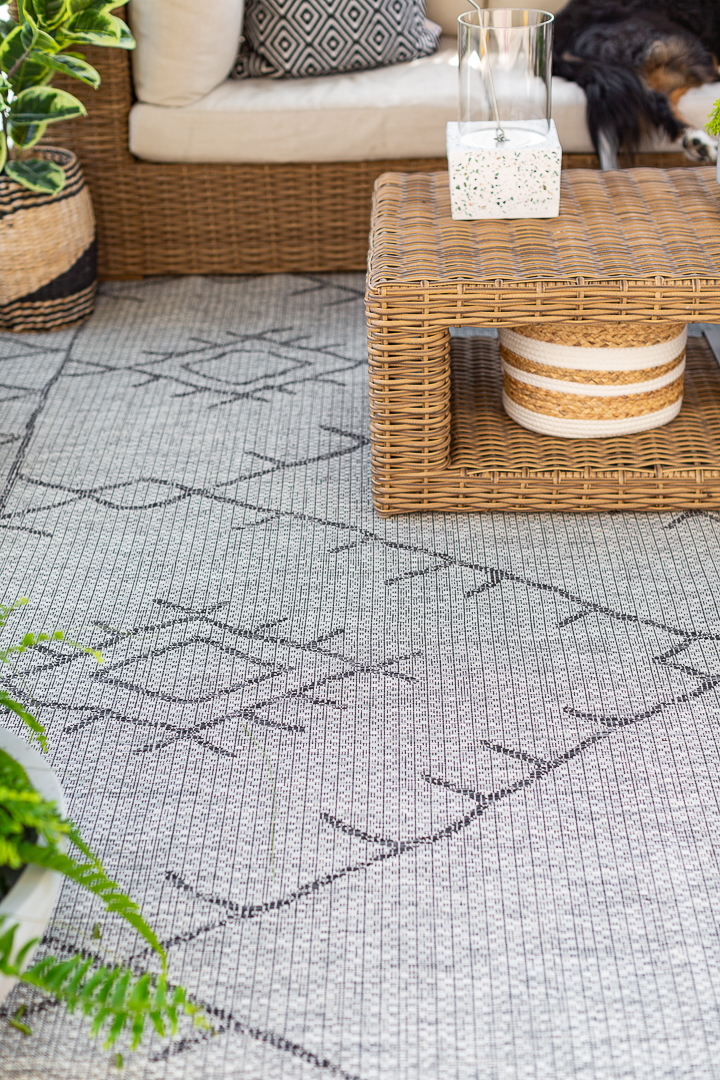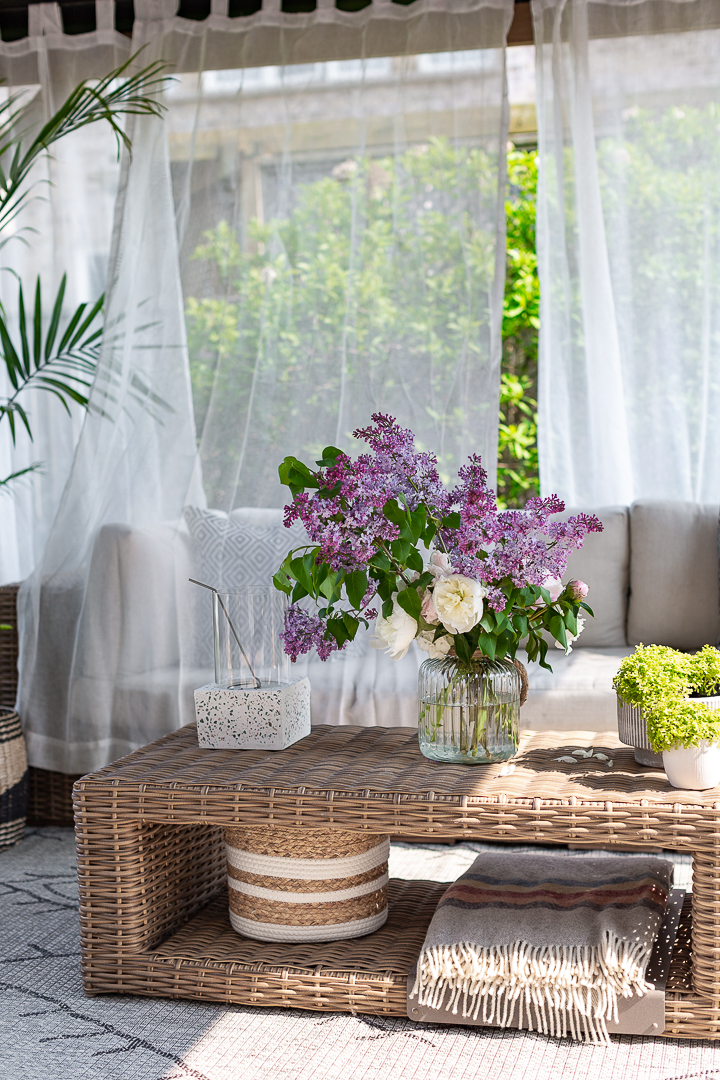 I cut some lilacs and placed them with the peonies hubby gave me and I think they look so beautiful together. 
I love all these spring/ summer flowers and I can't wait to spend time in this little space.
Thank you so much for stopping by.
much love,
Lucy