Hello friends. I hope you've been keeping well. I'm excited to share with you a little peek into the backyard this year and our outdoor sitting area and restored bench and chairs.
A couple of years ago, I got this bamboo bench from IKEA and let's just say it got a little weathered. But with the miracle of spray paint, this bench looks better than ever.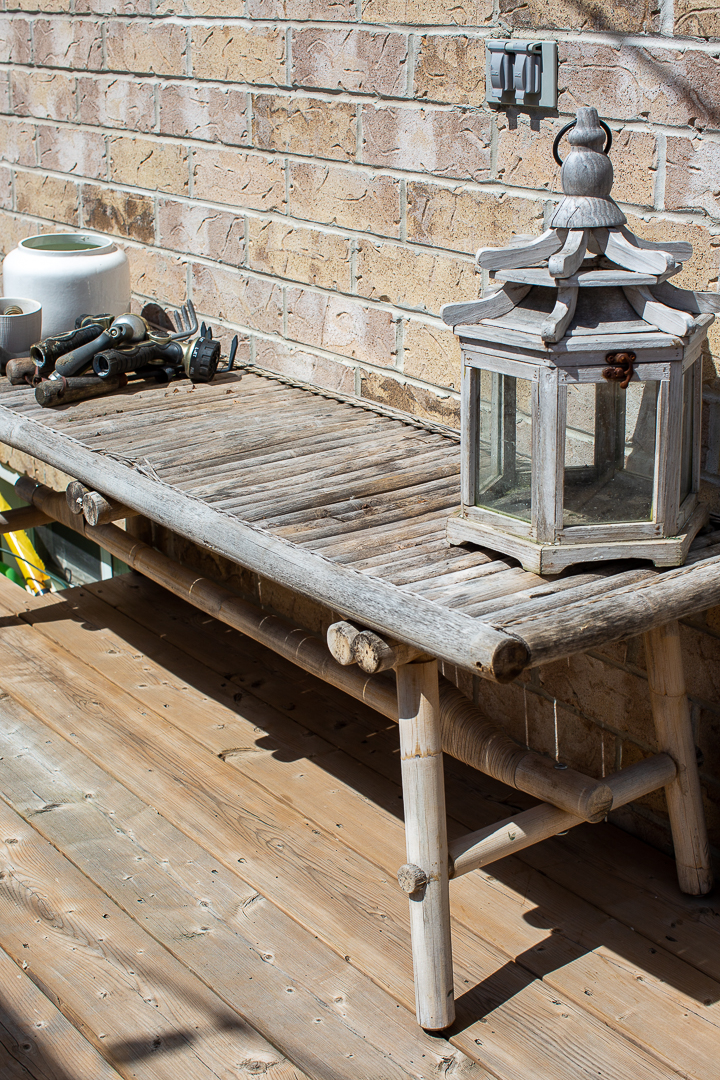 Here's a look at the before….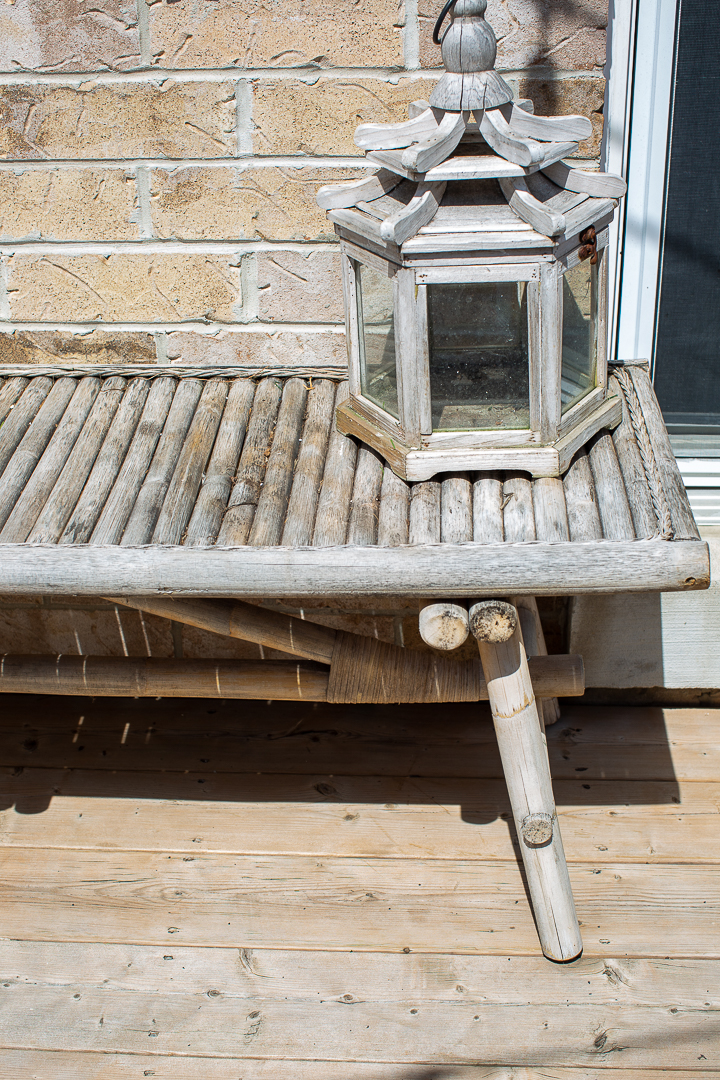 You can see it was in pretty bad shape. 
But look at her now….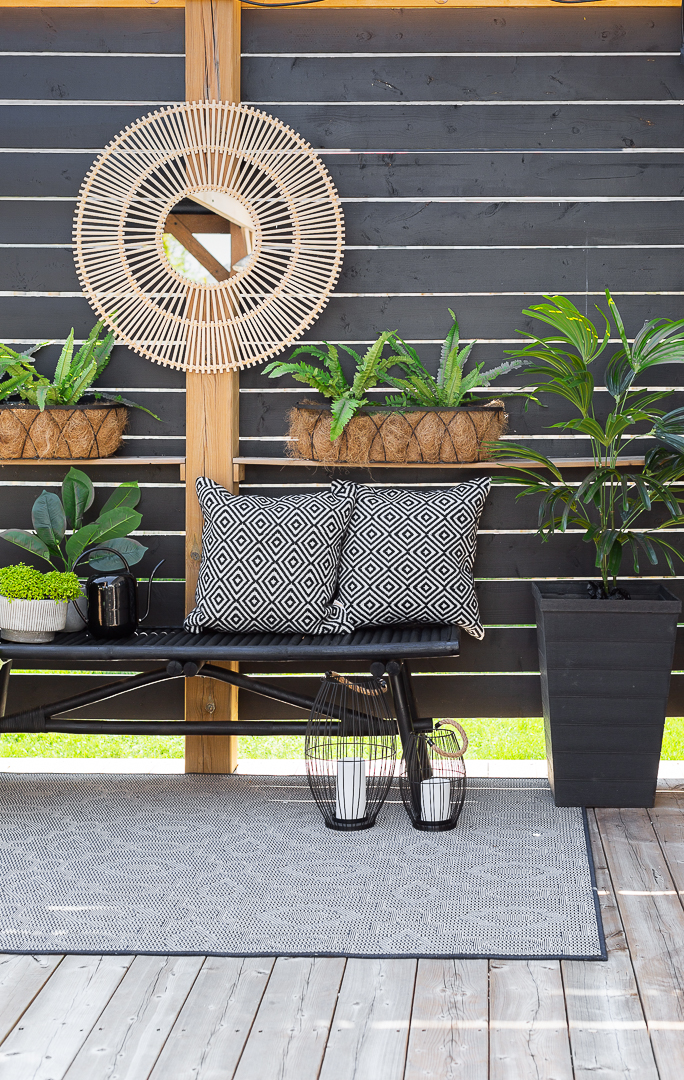 I'm in love with it !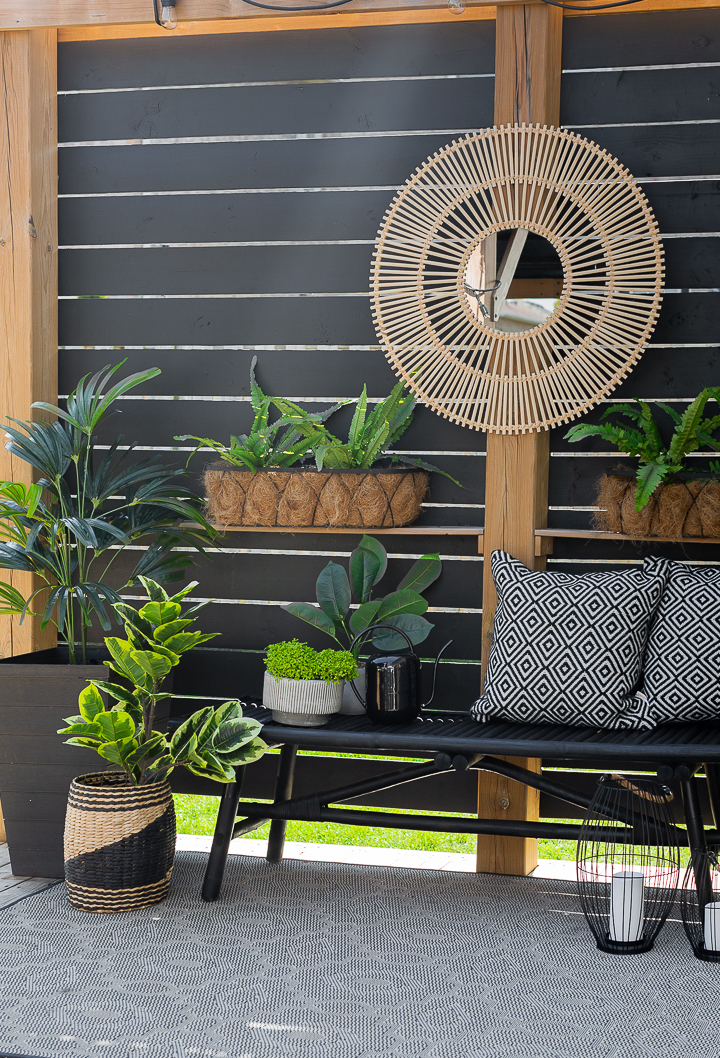 I prepped the bench by giving it a good clean and getting any dirt off. I then gave it a light sanding, however,
with this Krylon Fusion All-In-One spray paint, you don't have to sand or prime but I did have to remove some splinters from the top part of the bench and cut some of the braiding around the border.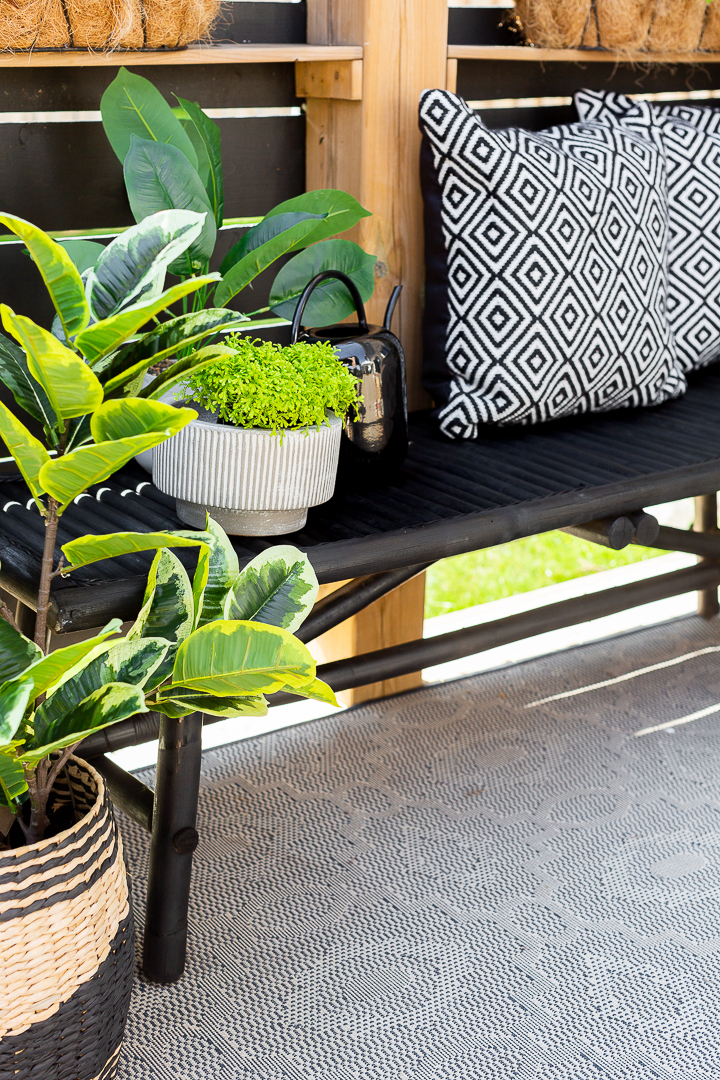 I used Satin Black which I love because it gives it a slight sheen but there are a ton of other colors and finishes to choose from.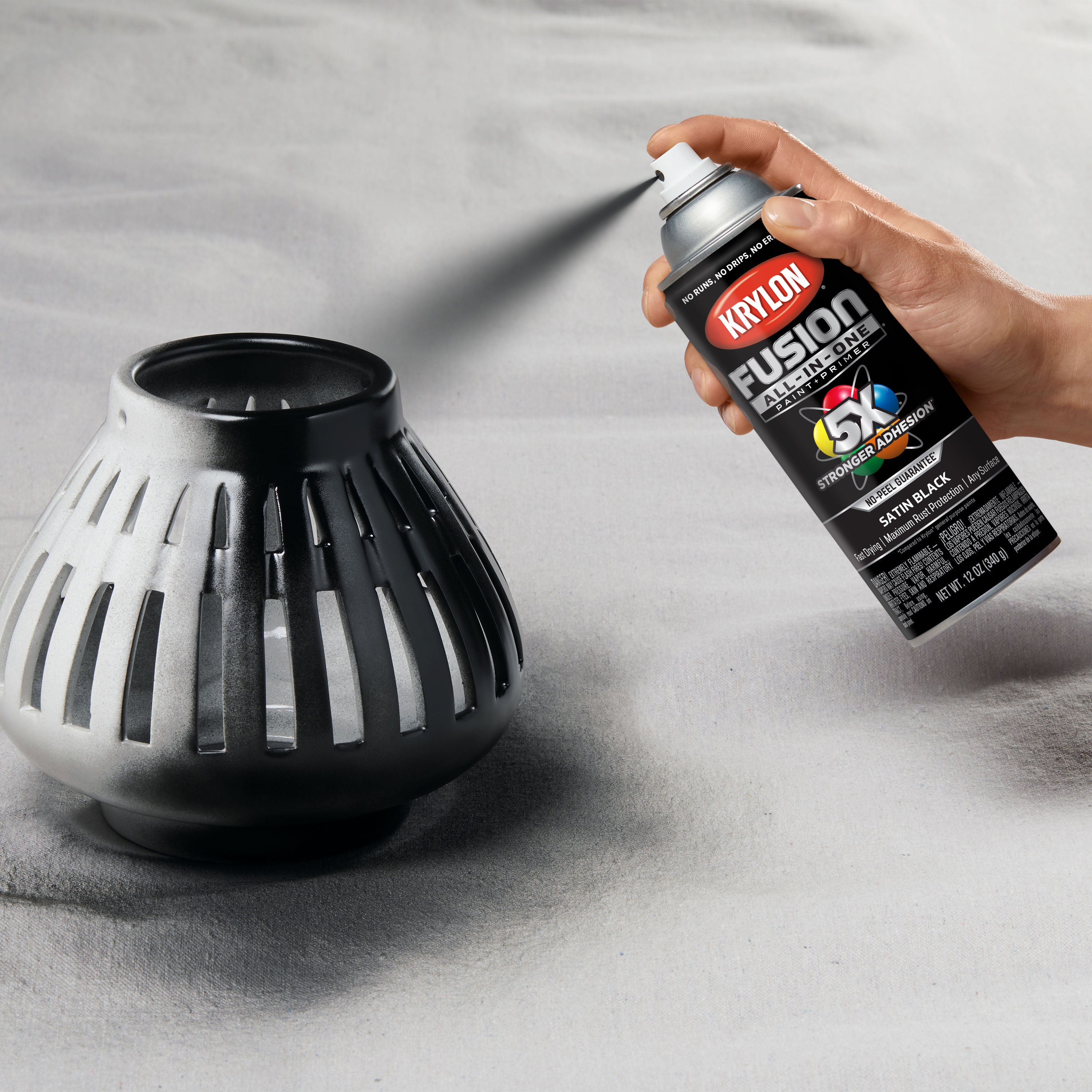 Depending of your location the labels might look different. Here is what the label in the US looks like. 🙂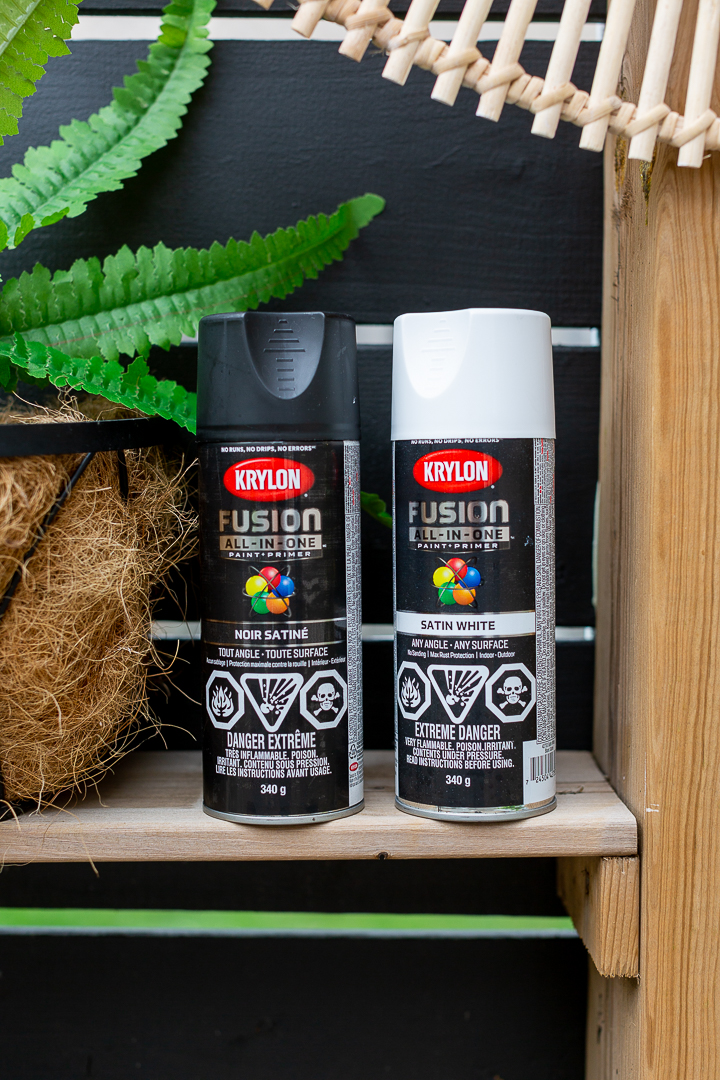 I'm in Canada, and this is what the labels on the cans look like.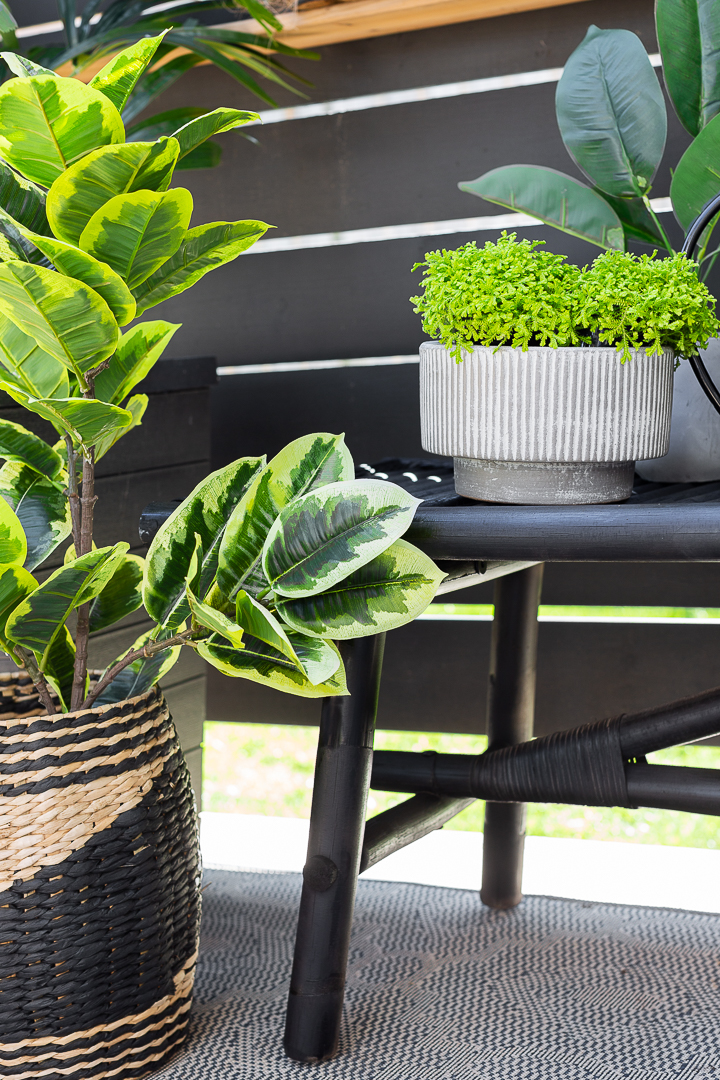 I'm always amazed at the power of spray paint and how easy it was to restore a piece that otherwise, I was going to give up on. I'm looking forward to having this bench and not worrying about peeling as this spray paint has a no peel-guarantee*.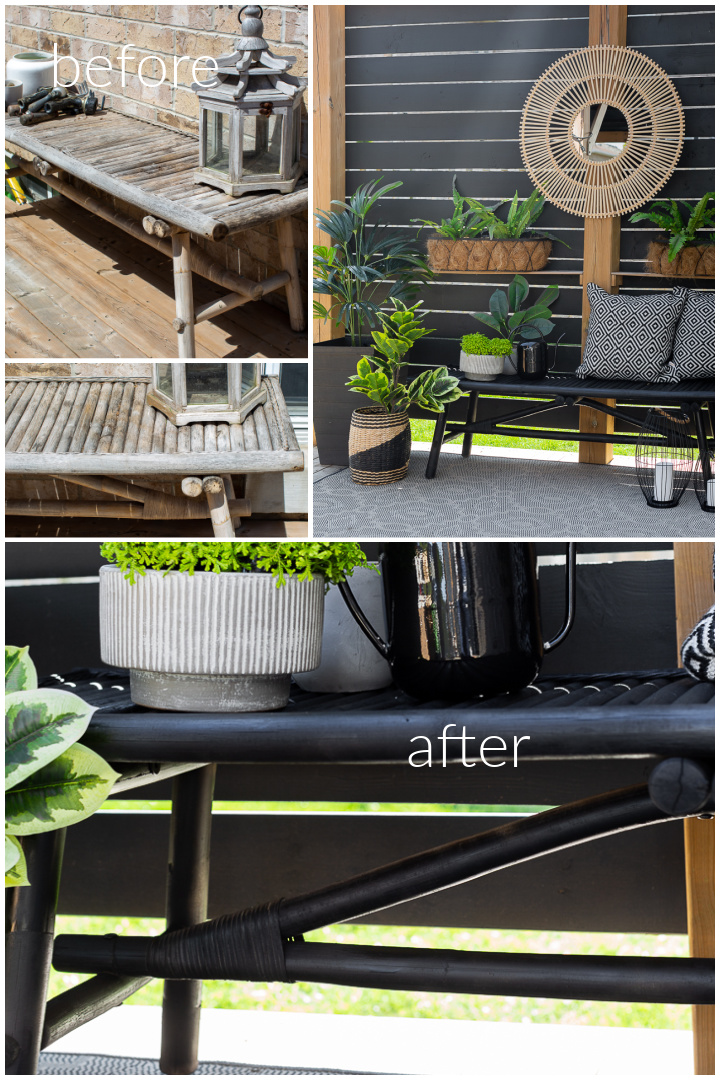 Here's another look at the before and after….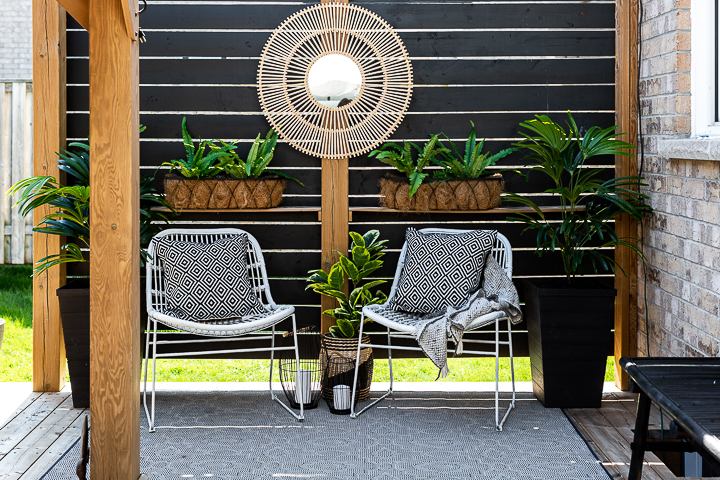 I also spray painted the old chairs and I can't decide which set up I like better.
Here's the set up with the chairs now painted white. I think it looks a lot better in person but you get the idea.
This is what the chairs looked like before. I have to be honest, these chairs were a little harder to paint as they have so many little nooks and crannies.
I still don't think I got into all of them. But I like the refreshed look.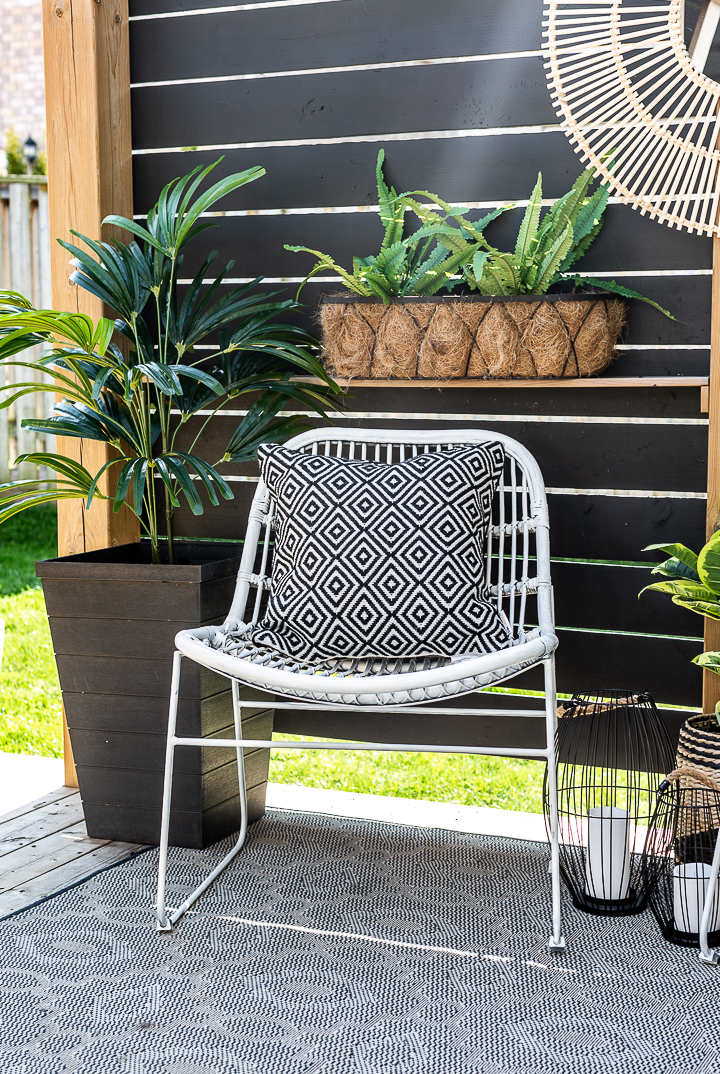 Here's the after. I do like the contrast between the white and the black. What do you think?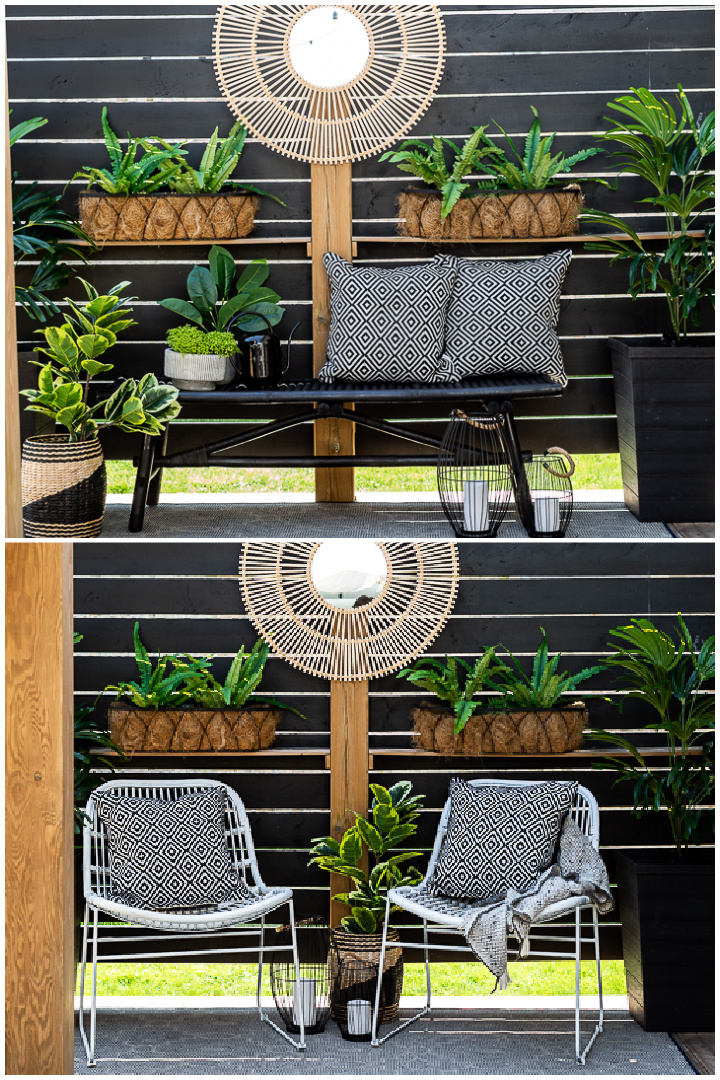 Side by side. Which one do you like best?
Let me know in the comments 🙂
Thank you so much for stopping by today.
much love,
Lucy
*If this product, when applied according to product application instructions to a properly prepared surface, peels or fails to perform to your complete satisfaction, contact us with the product number at 1-800-247-3268 or ask@krylon.com to request a refund.