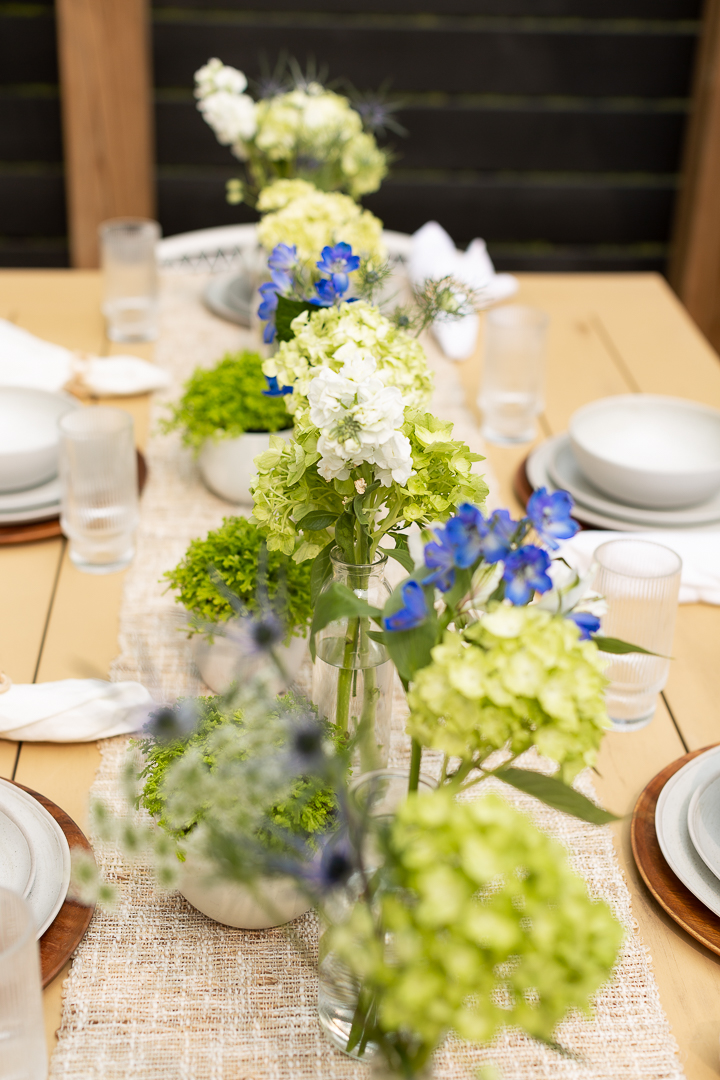 Hello friends. I hope your week has been great so far. It's been so nice and sunny here. I've been enjoying the nice weather. One just feels
renewed. I set up a pretty outdoor tablescape and I wanted to share it with you. I have so much fun putting tablescapes together and I should do it
more often.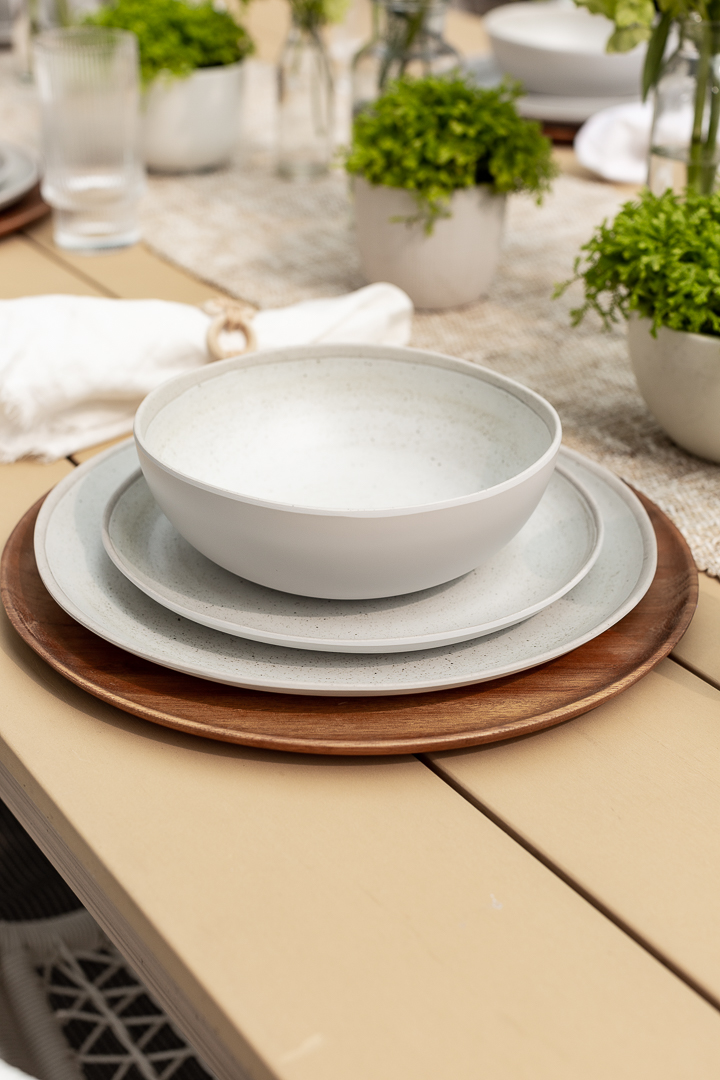 A couple of weeks ago, I ordered these melamine plate set from amazon and I love that they look like real ceramic plates.

I used THESE wooden chargers that I already had.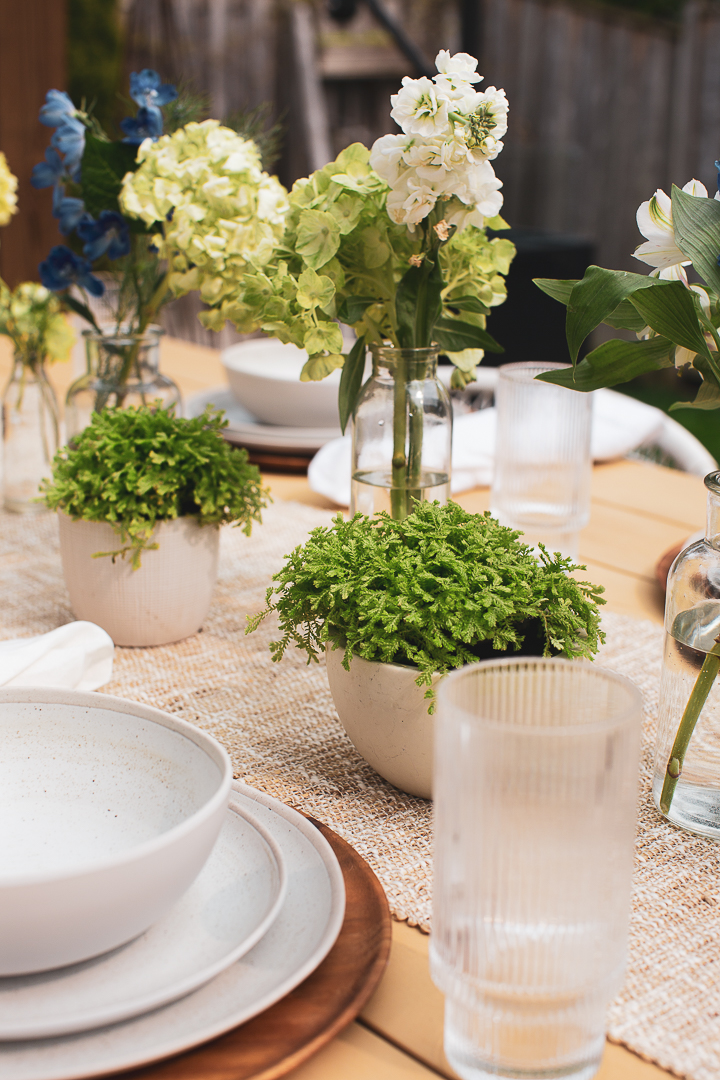 And lined the table with small vases filled with hydrangeas and other small flowers from my local grocery store.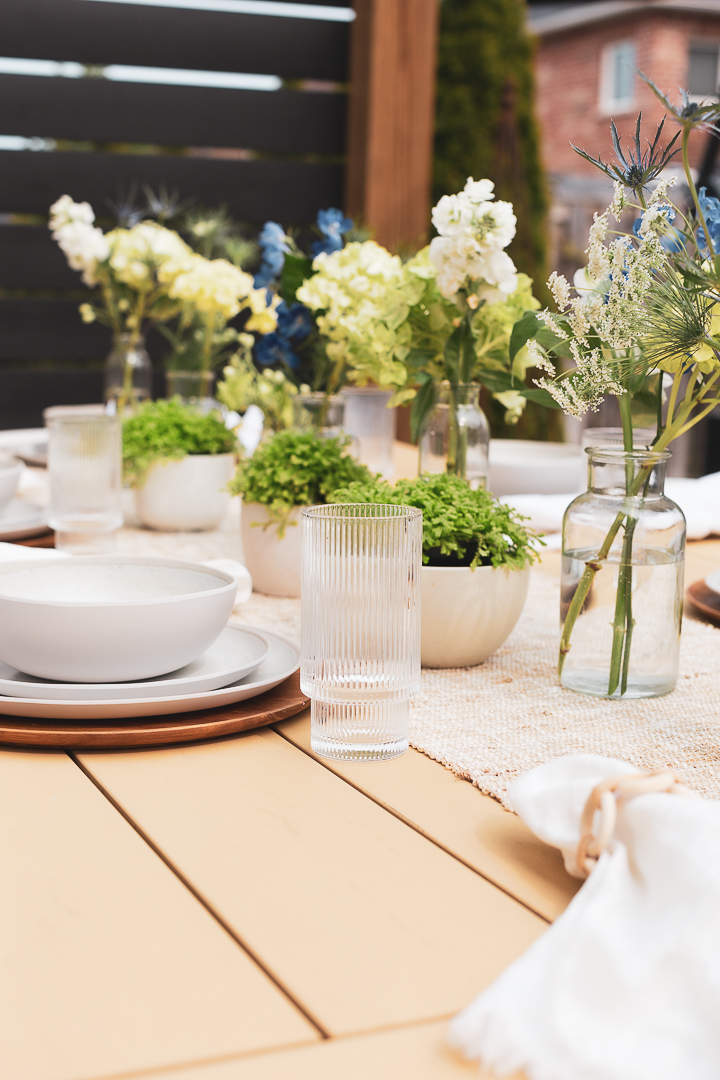 I am in love with THESE ribbed glasses. Aren't they gorgeous? The great thing is that they're also available in plastic. 🙂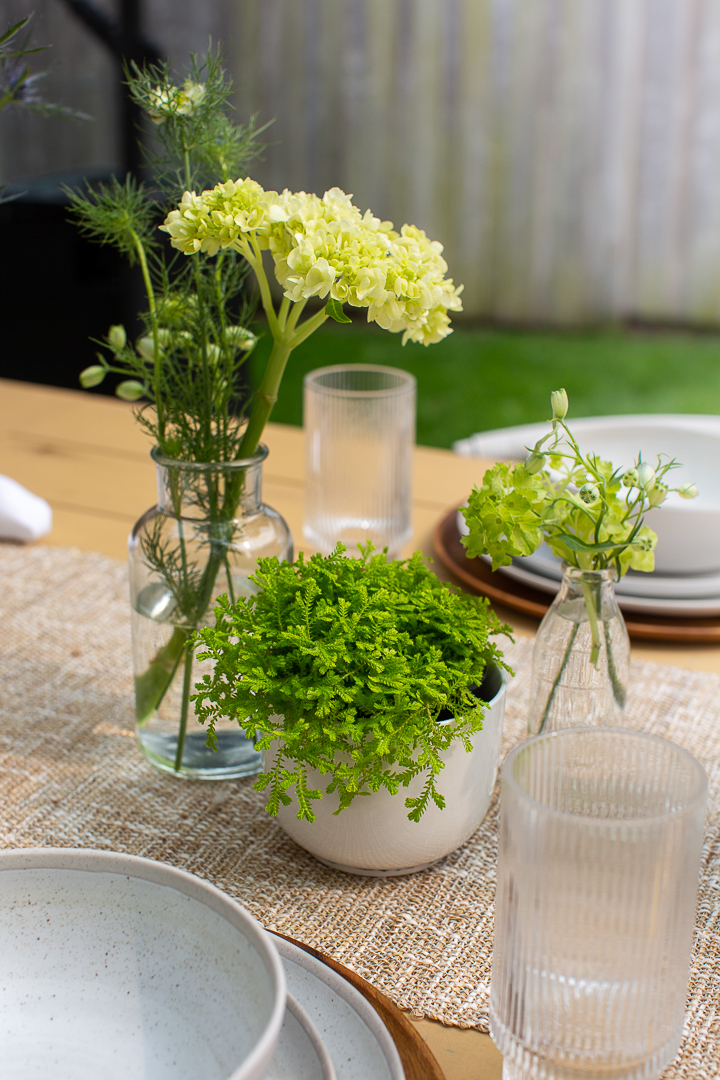 I placed these small planters all throughout as well just to add a different height.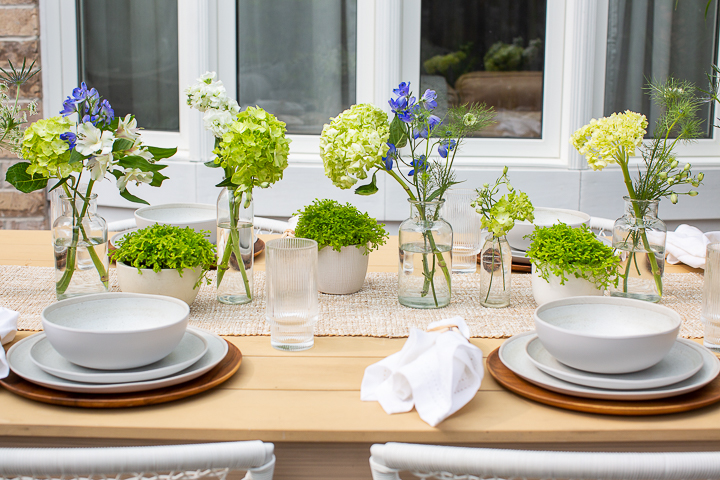 Placing small vases throughout the tablescape is a great way to save money on flowers but it still looks very pretty. The runner I got from Target. 
from our recent trip to Boston. 🙂


I promise that everything looks so much nicer in person.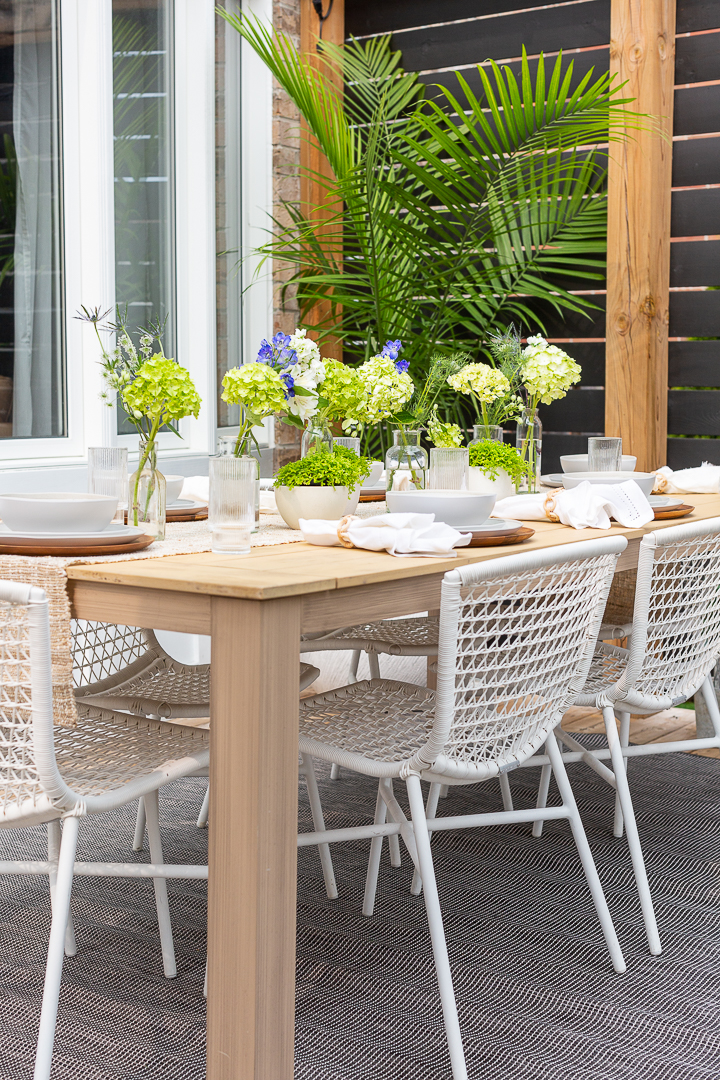 The chairs are old from ARTICLE and the table is also old from Canadian Tire.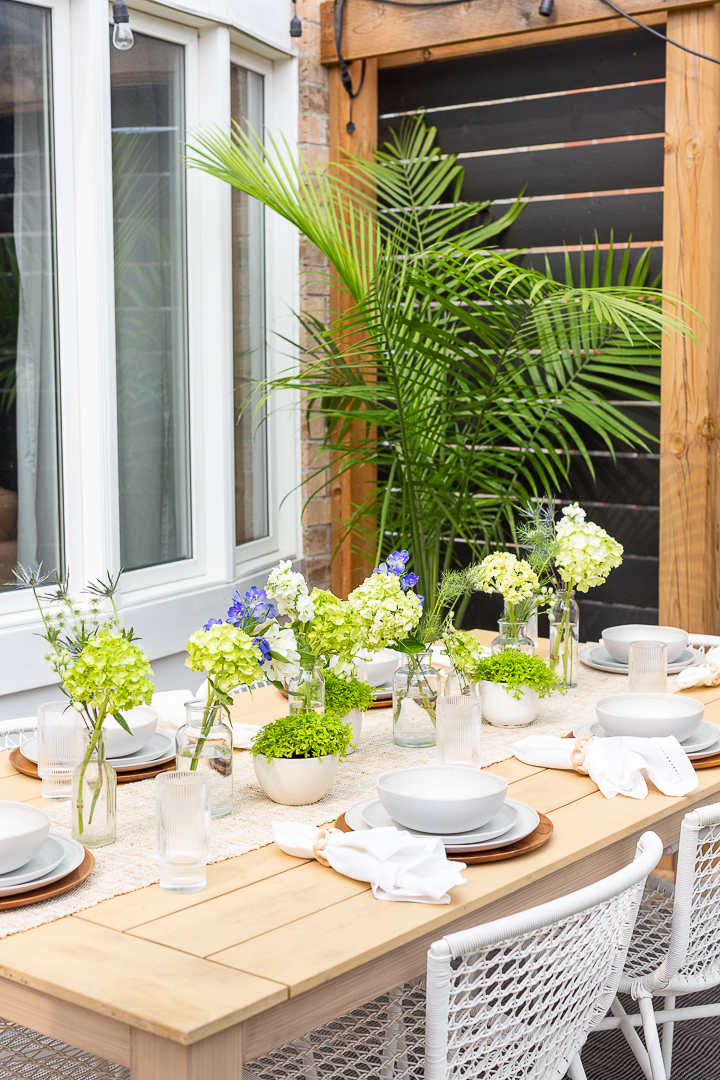 The table is actually metal but made to look like wood. I think that's so smart. It's kept its color pretty nicely. There is a little bit of fading but it still looks great.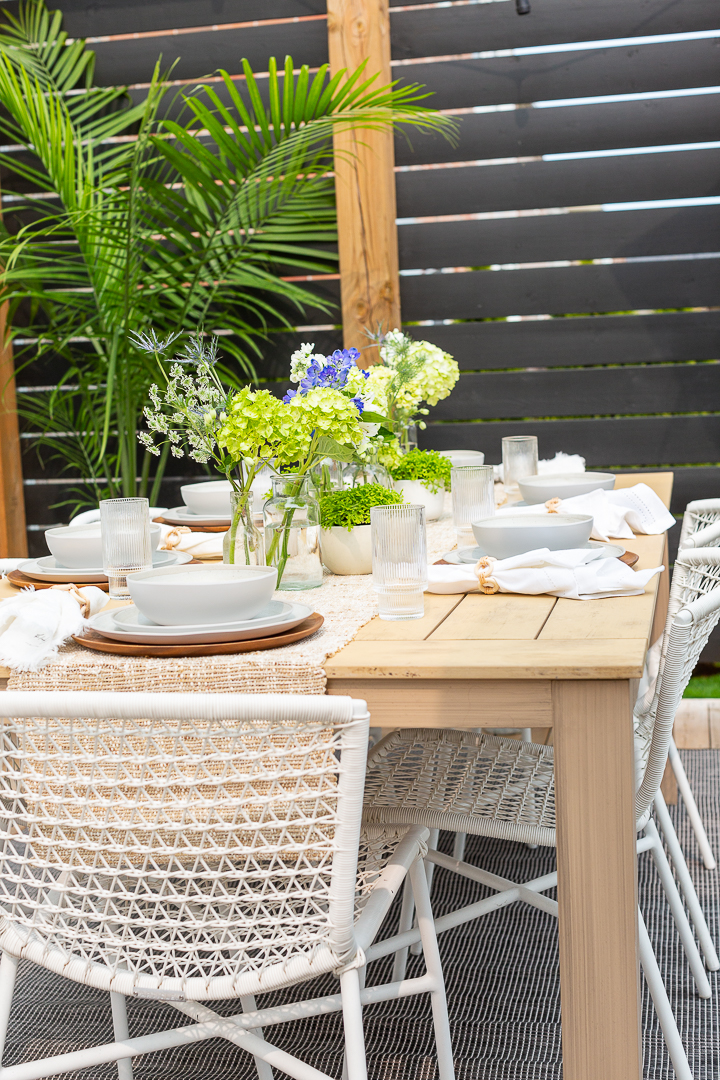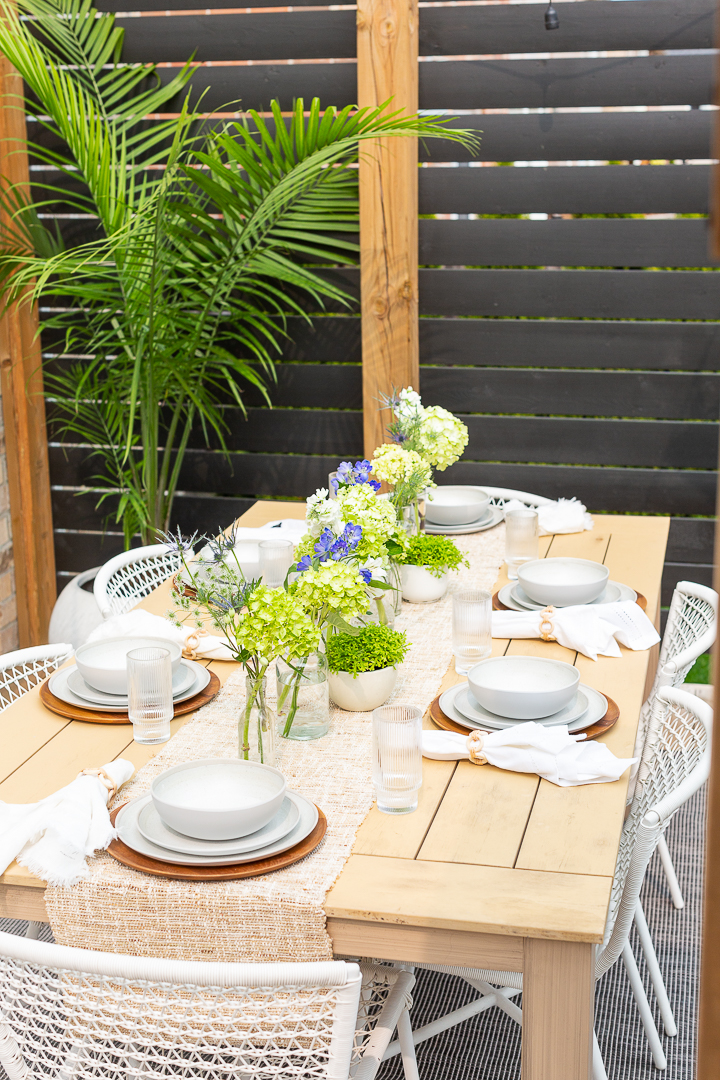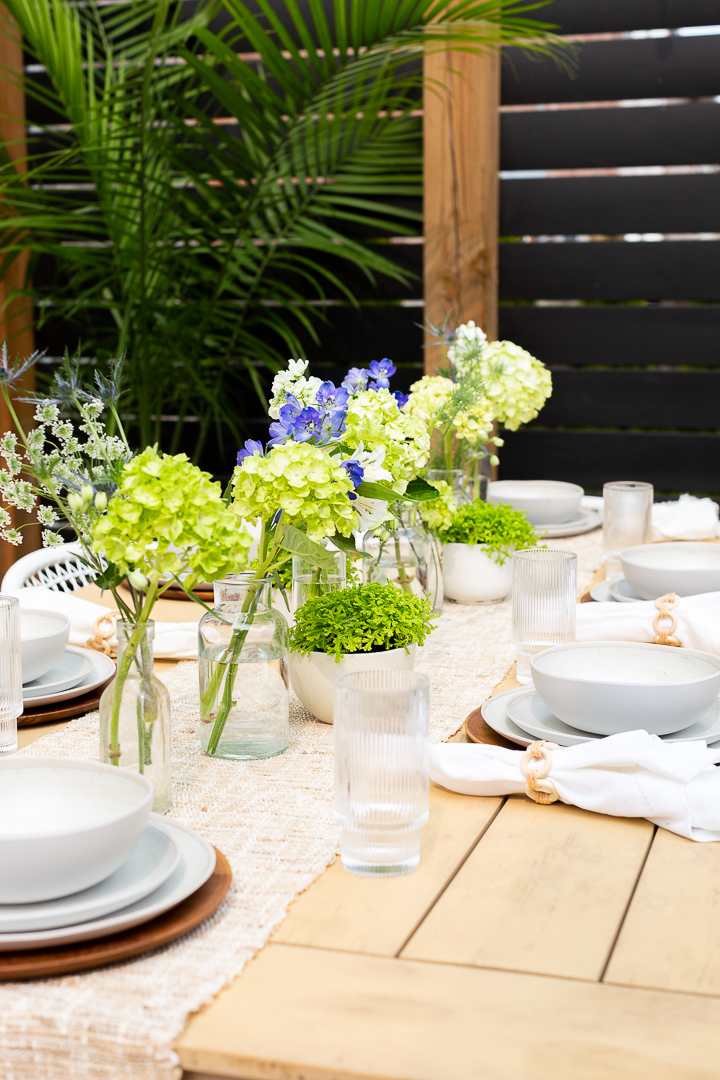 I shared how I made the napkin rings HERE.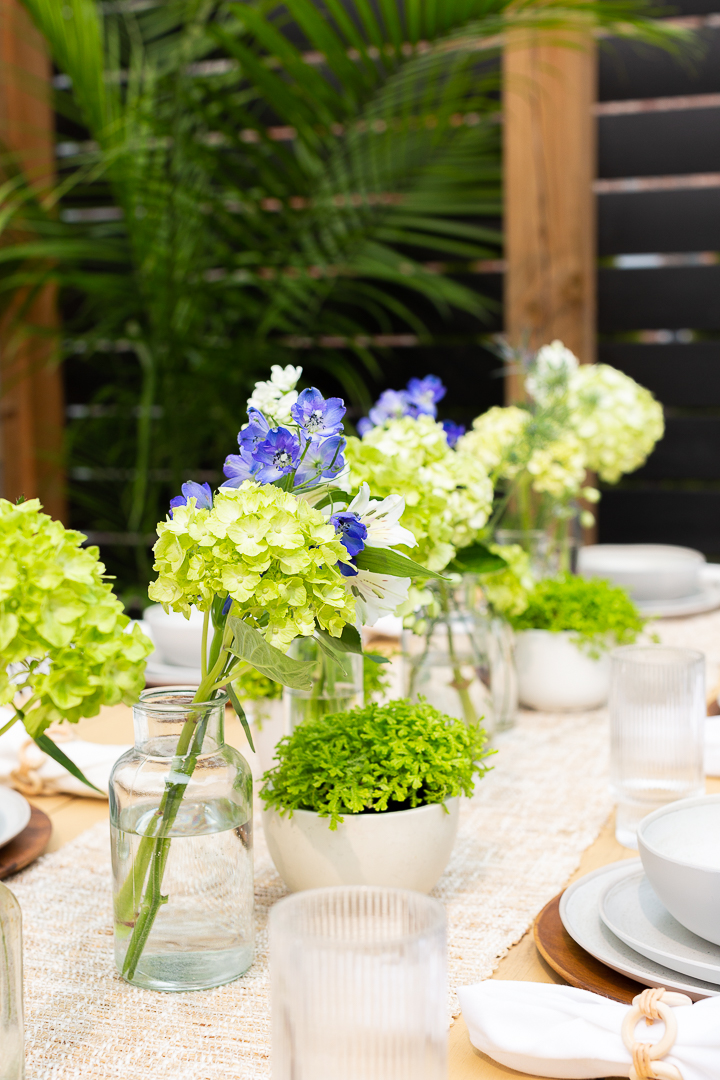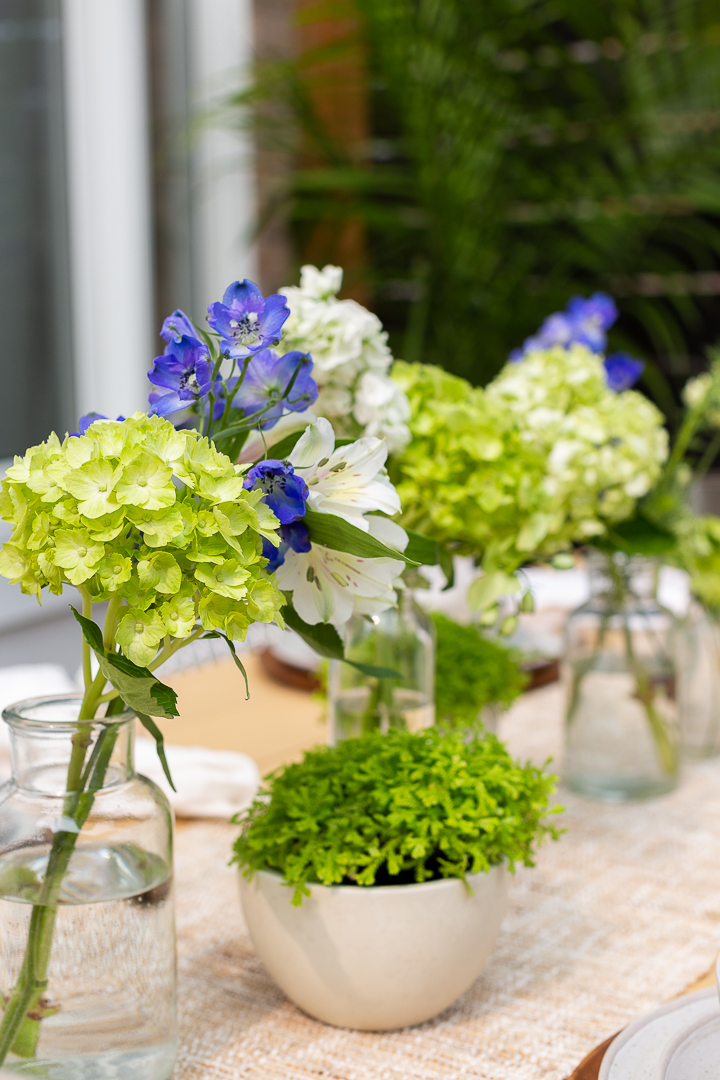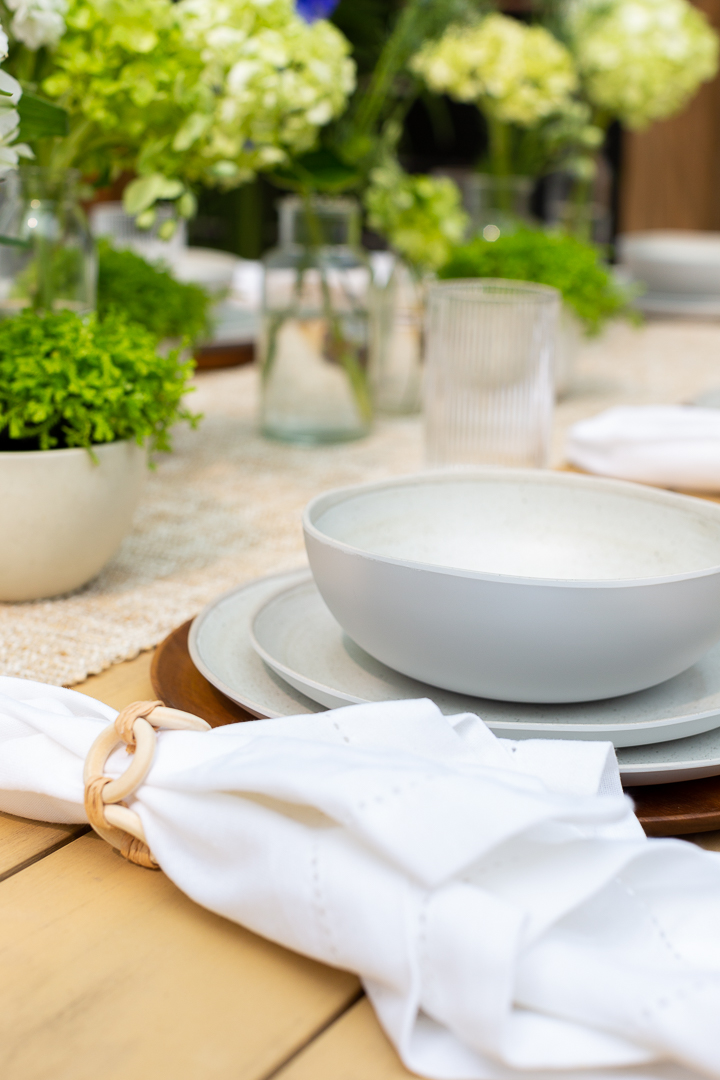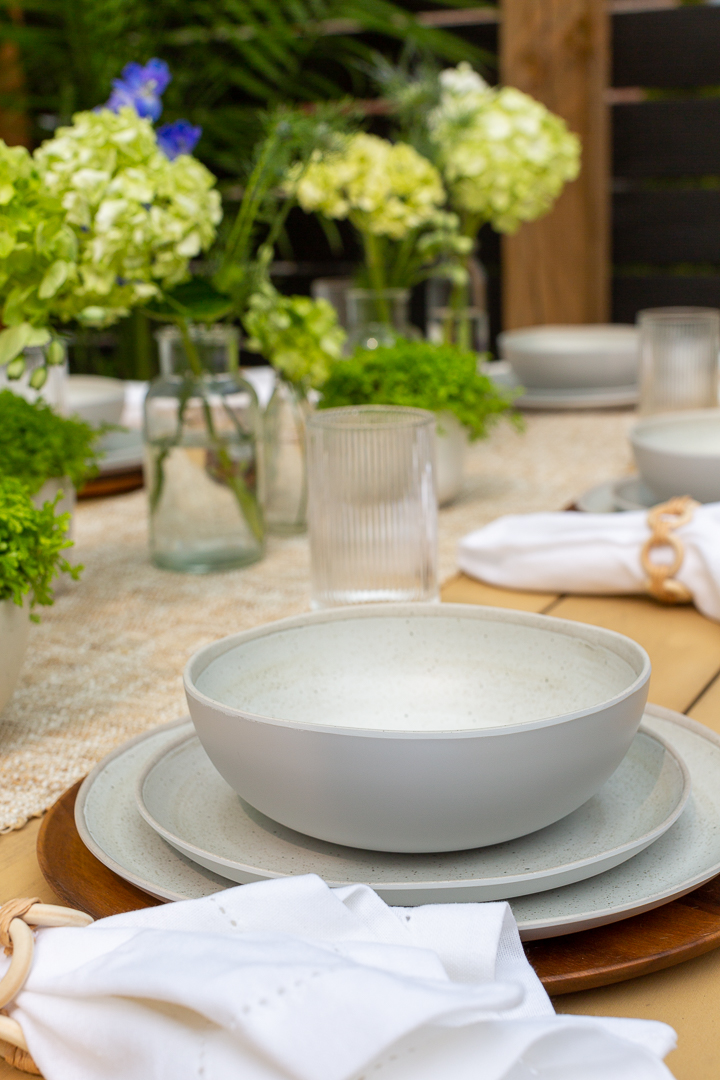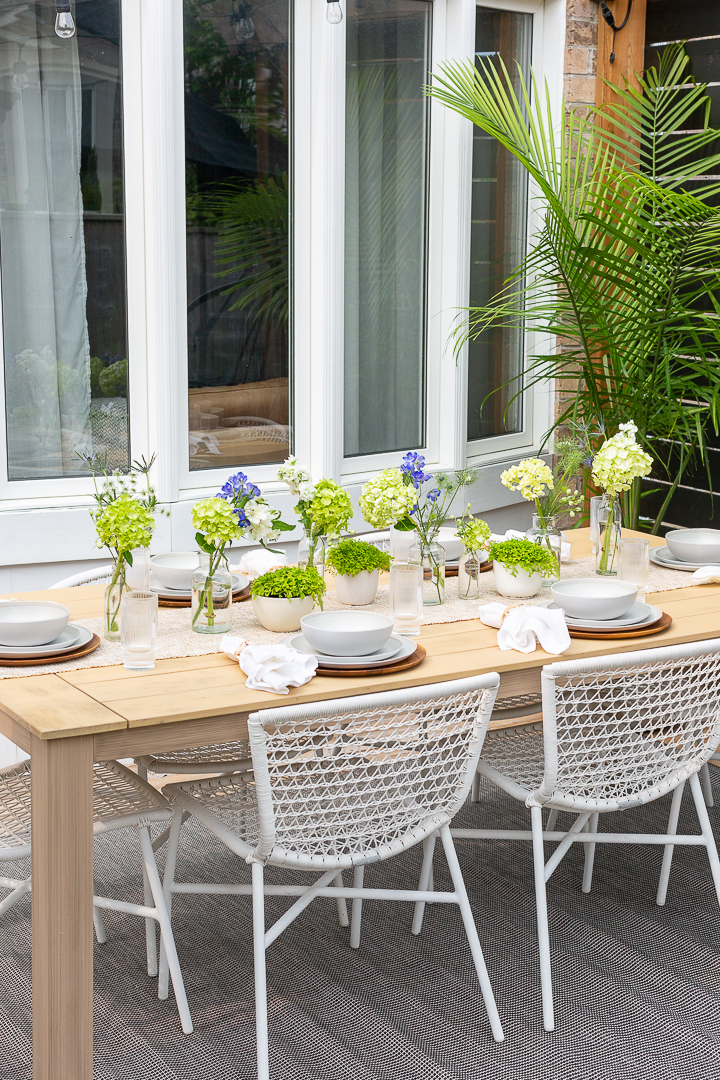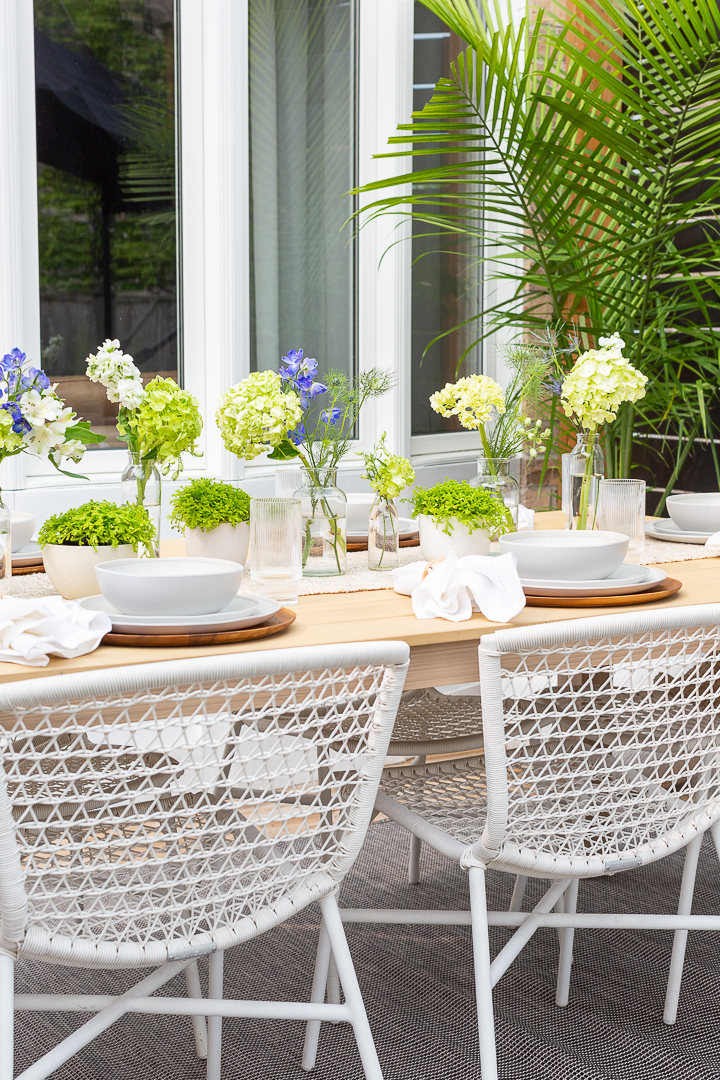 So there you have it! My first summer tablescape of 2023. I hope you enjoyed it. I can't wait to share more of this space with you.
Thank you so much for stopping by today. I hope you have a wonderful day.
much love,
Lucy