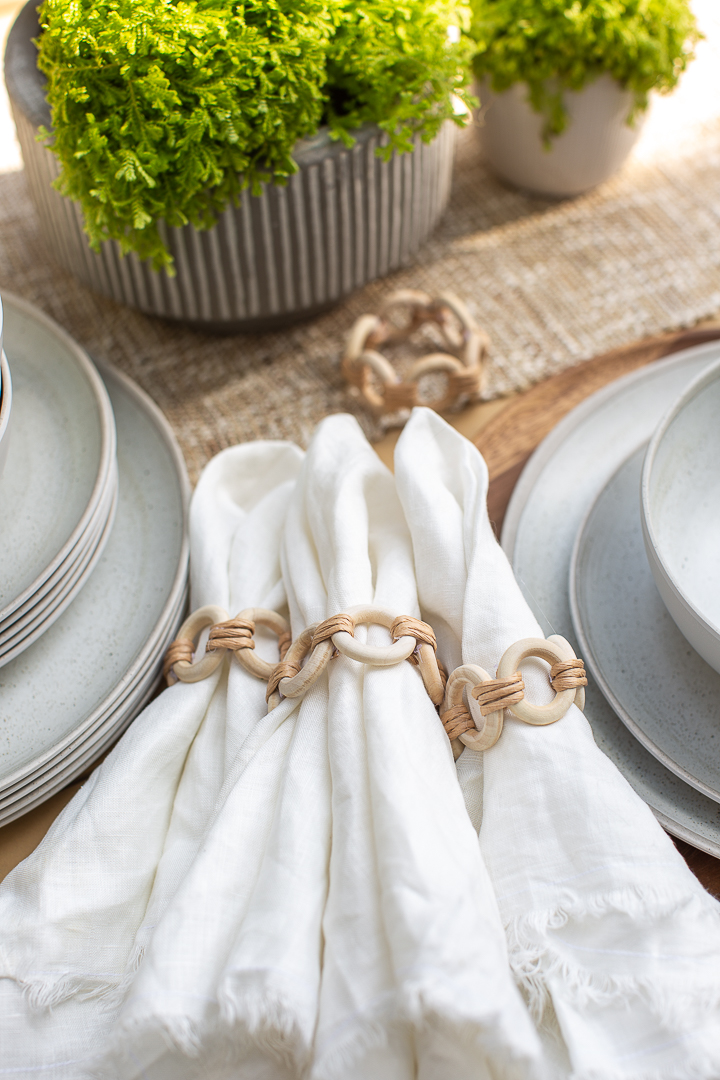 Hello friends. How have you been? I hope you've been enjoying these first few weeks of Spring. Hubby spent a couple of days in Boston last week and though the weather wasn't great the first couple days, the last day there was so beautiful. The nice weather followed us home and today I'm getting ready the backyard ready but first I want to show you how I made these Pottery Barn Inspired Wicker Napkin Rings that I'm going to use to set up a pretty outdoor tablescape.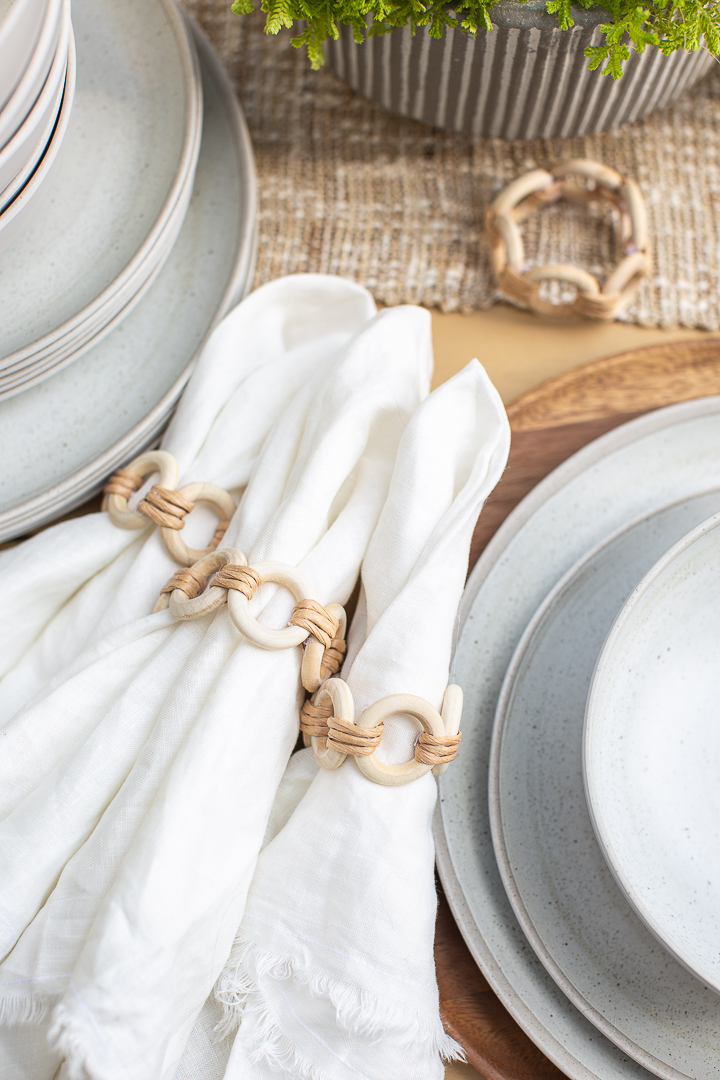 These were so easy to make and they look very similar to the originals HERE.
<
Wooden Rings. I used 6 X 1″ rings
Wired Raffia
Hot Glue
Scissors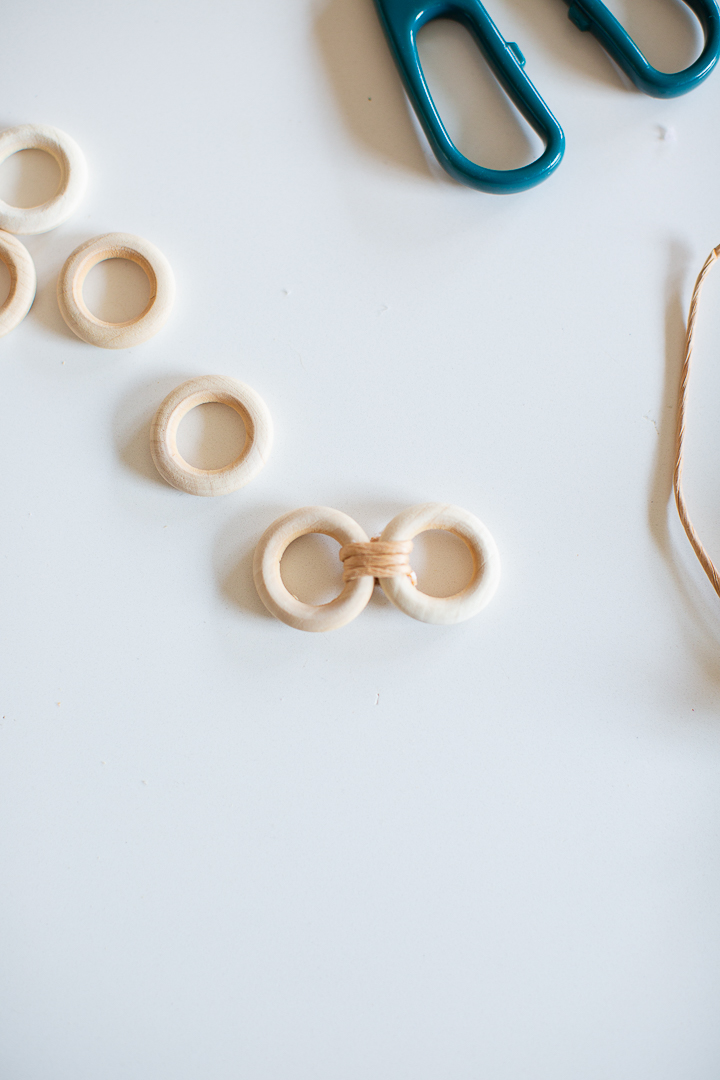 Simple tie two rings together with the raffia and add a little bit of hot glue to secure the raffia in place.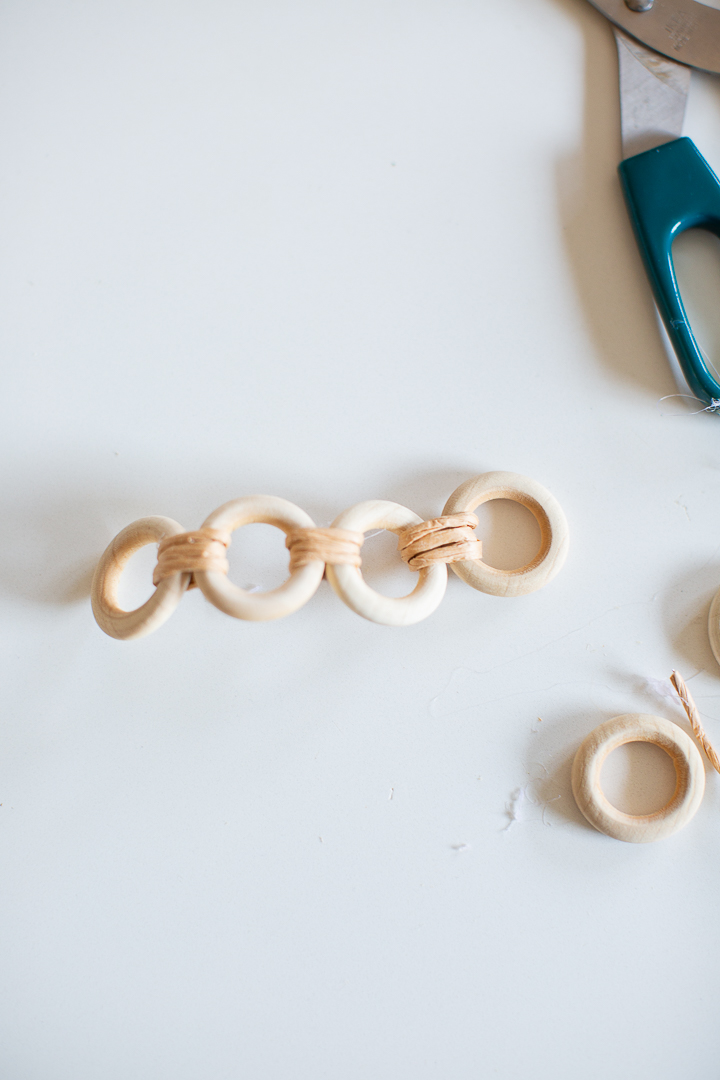 Continue to attach the rings together in a row using the raffia and hot glue.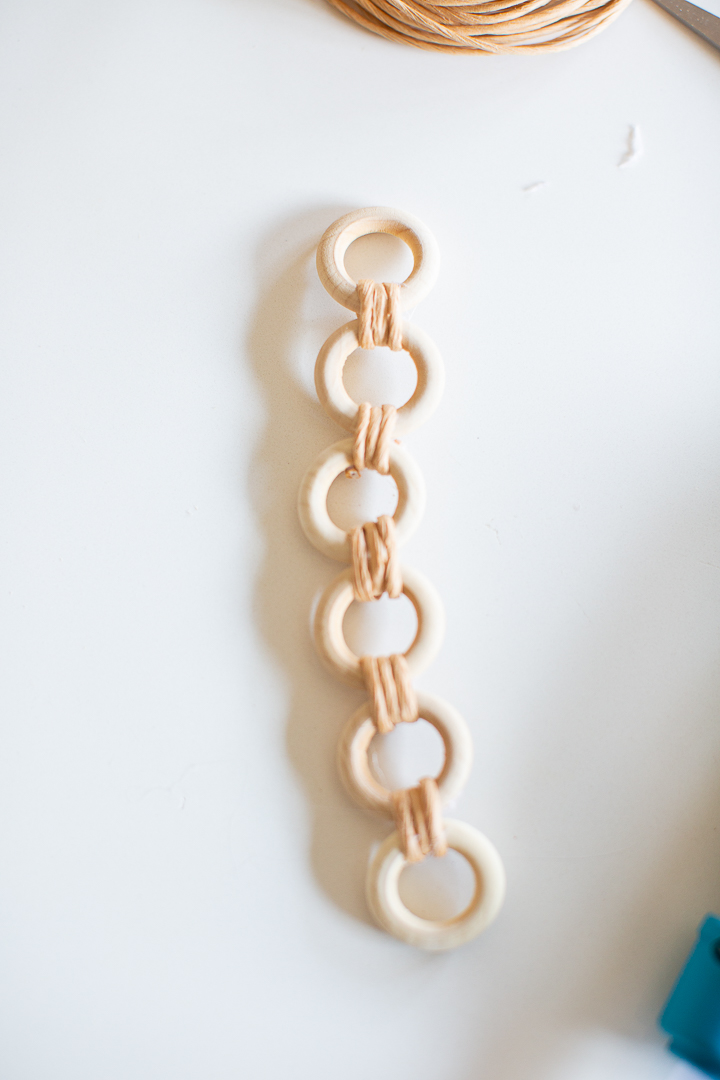 Until you have 6 rings.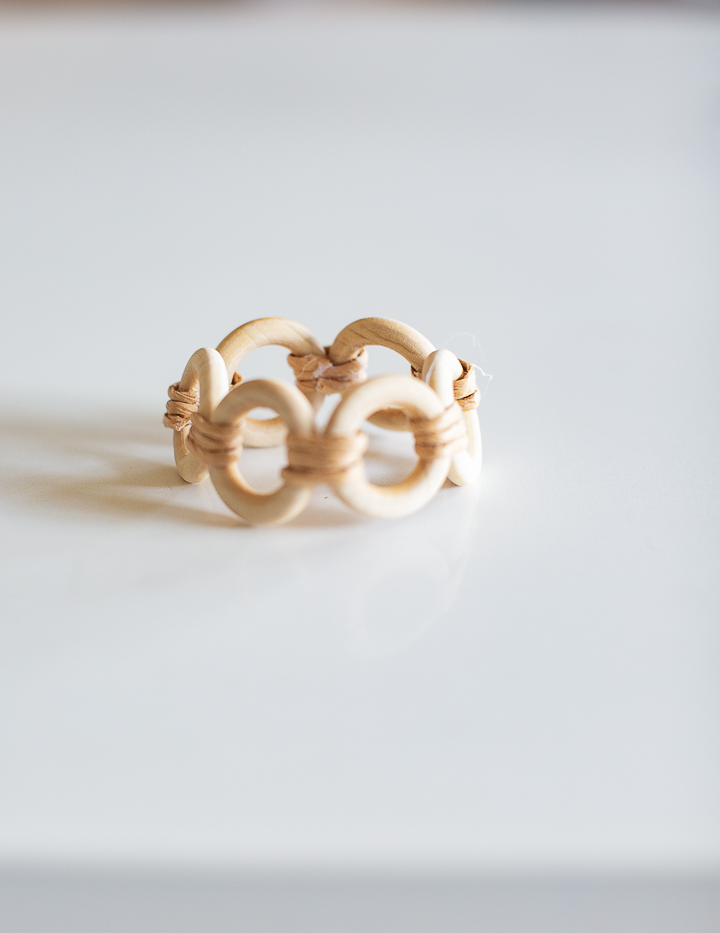 Create a circle and close with raffia and hot glue. Clean all the excess hot glue.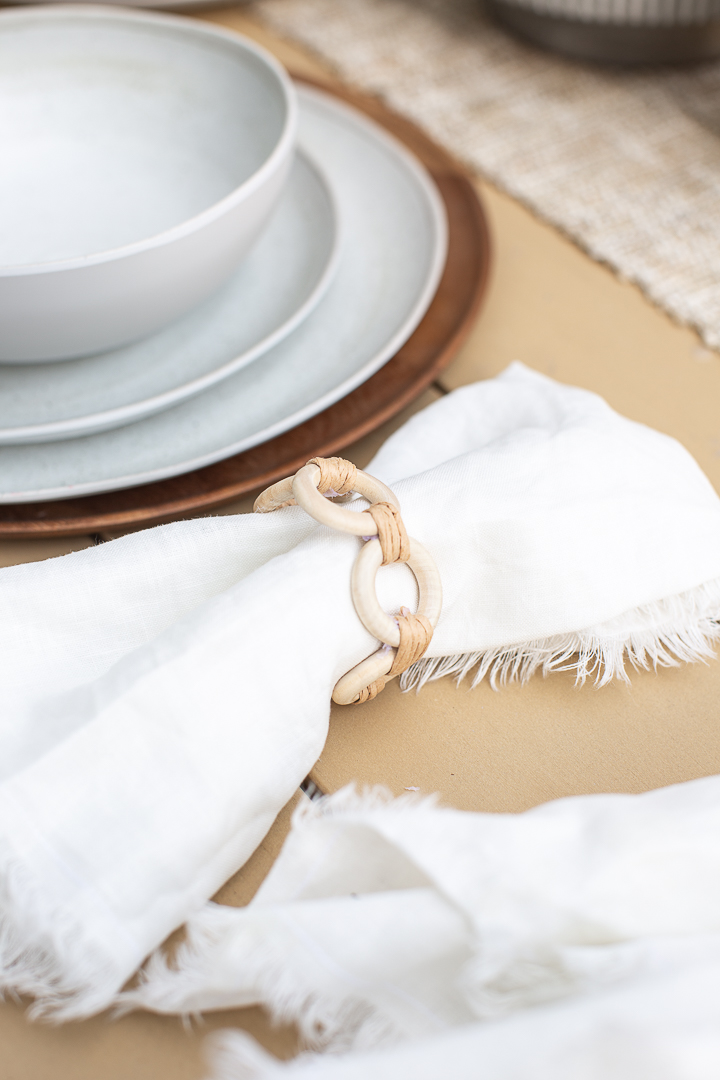 Soooo easy right? I love how they turned out and you can use them indoor or outdoor all year round.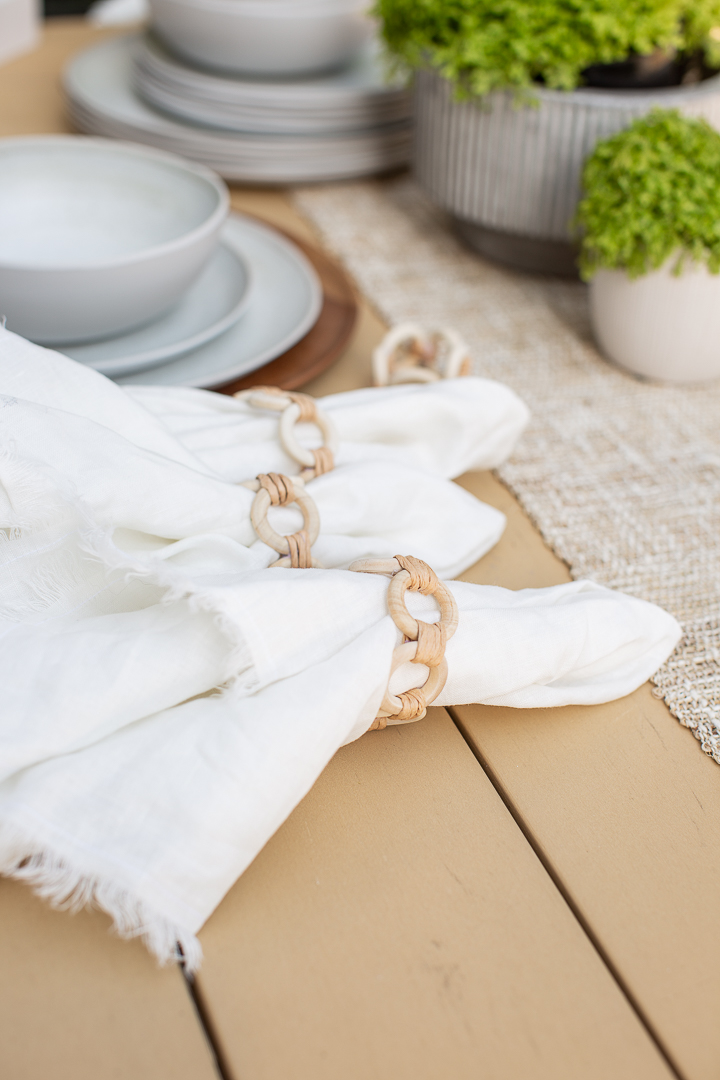 Here is a quick VIDEO for you to watch the process.
Thank you so much for stopping by today. I'll be back soon with a pretty outdoor tablescape and a backyard reveal soon.
Much love,
Lucy