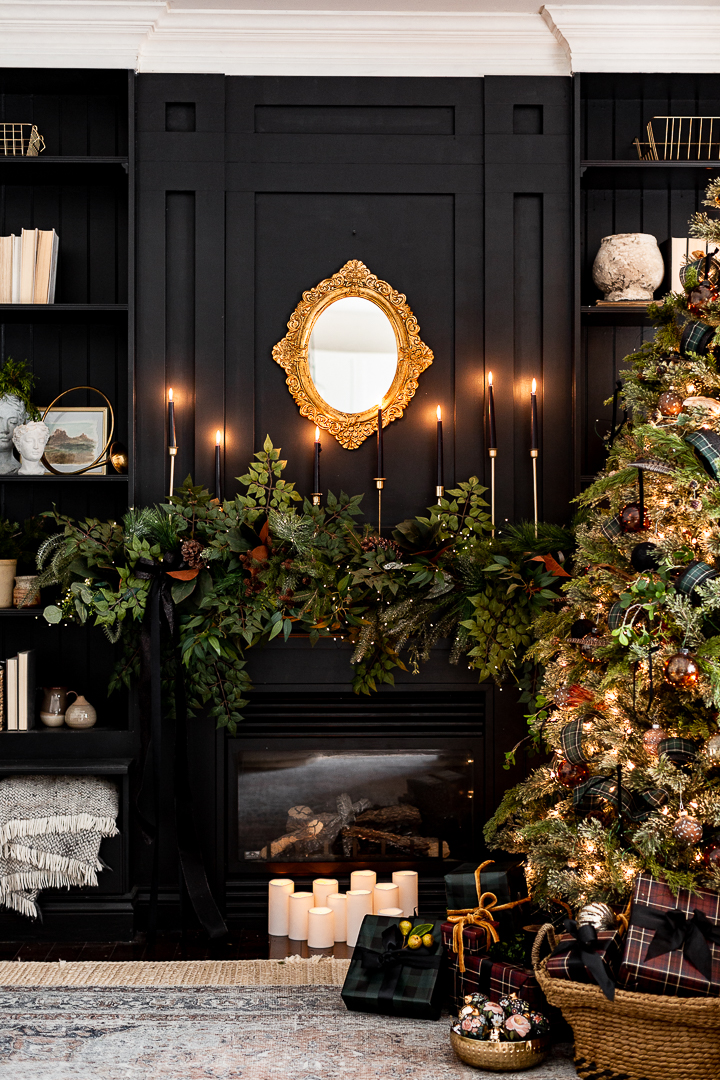 Hello friends and happy Sunday! I hope you've had a wonderful week and a beautiful Thanksgiving. I know for some of you this was the weekend when you started your Christmas decorating and today I'm happy to share with you our moody Christmas living room decor along with my friend's GORGEOUS homes all decked out for Christmas. I know you'll find some inspiration.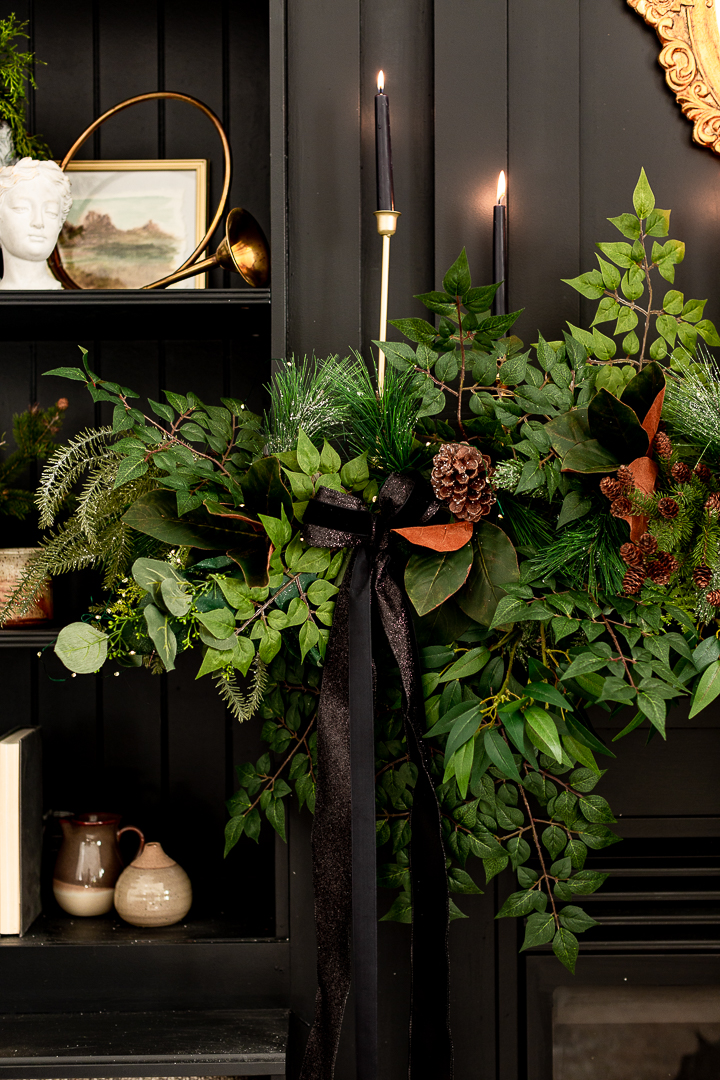 I'll be sharing more of my mantel later on this upcoming week. I decided to use a mixture of seasonal and non-seasonal greens this year.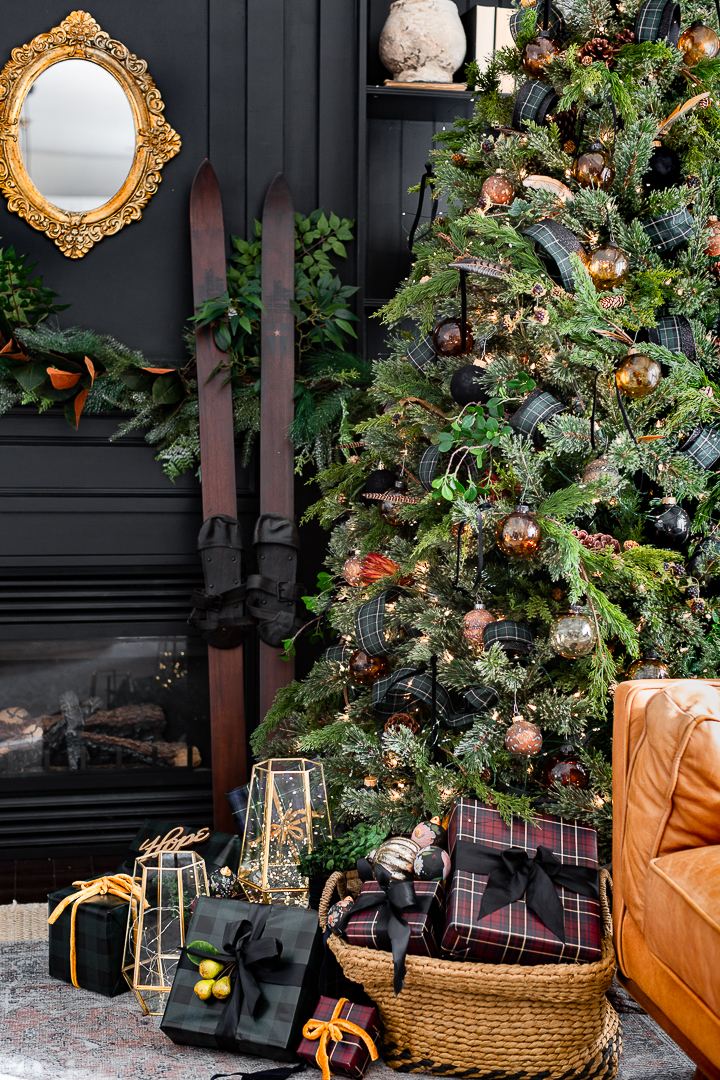 I shared more of my Christmas tree
HERE.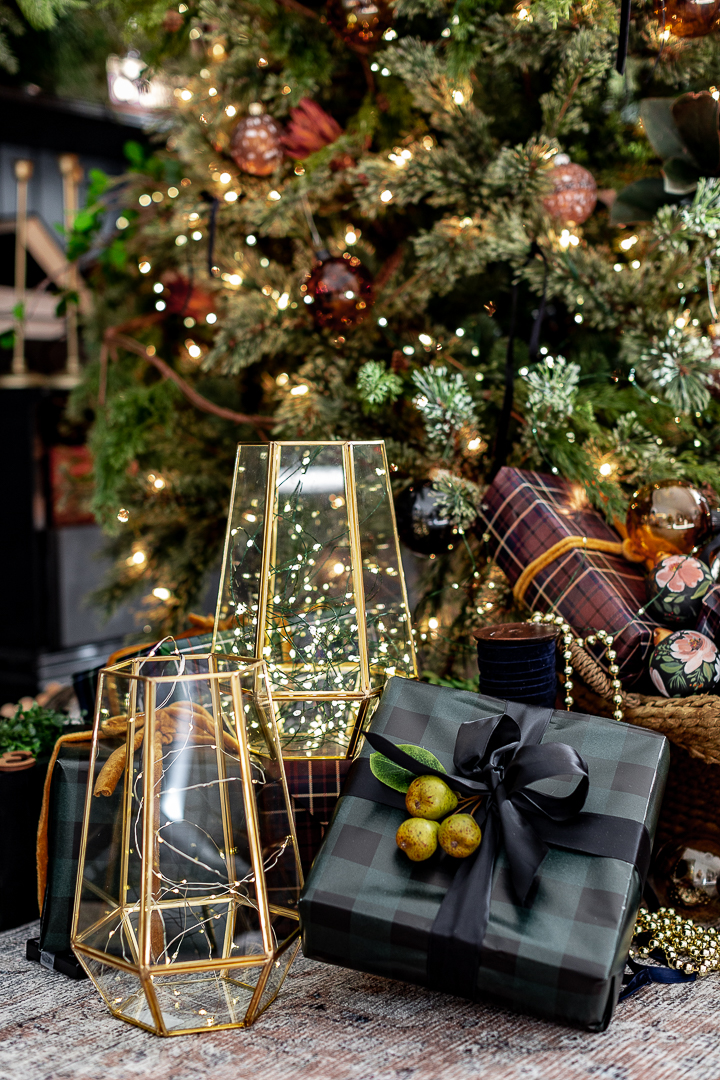 I wanted lots of lots of Christmas twinkle this year and I think these little fairy lights look so pretty everywhere you place them.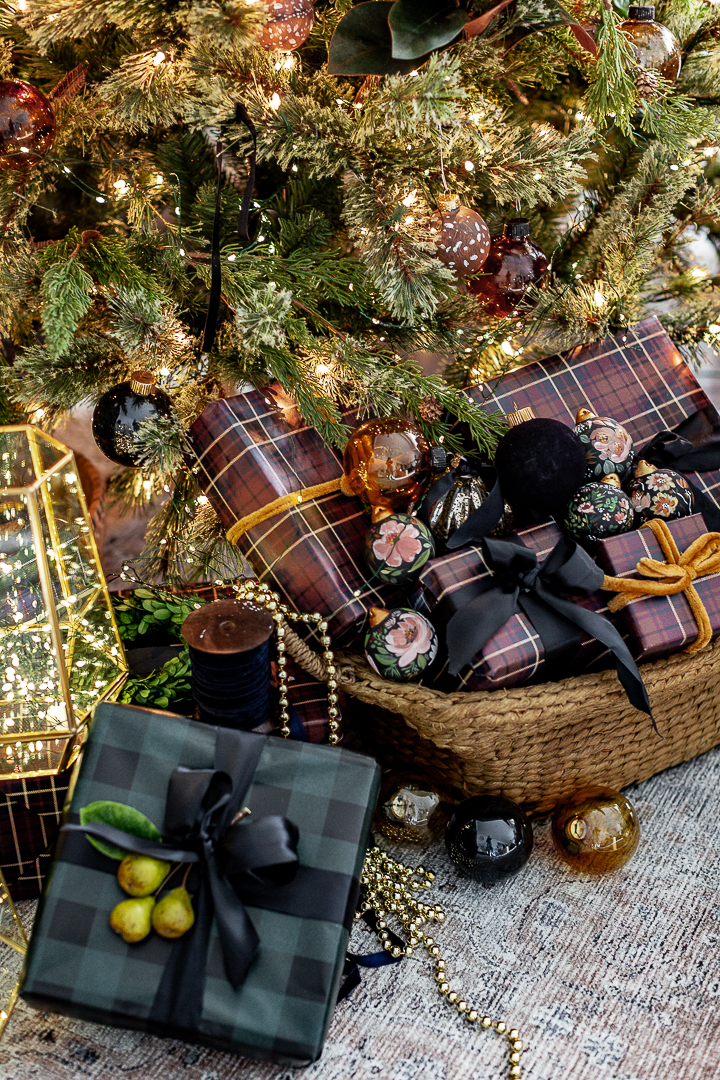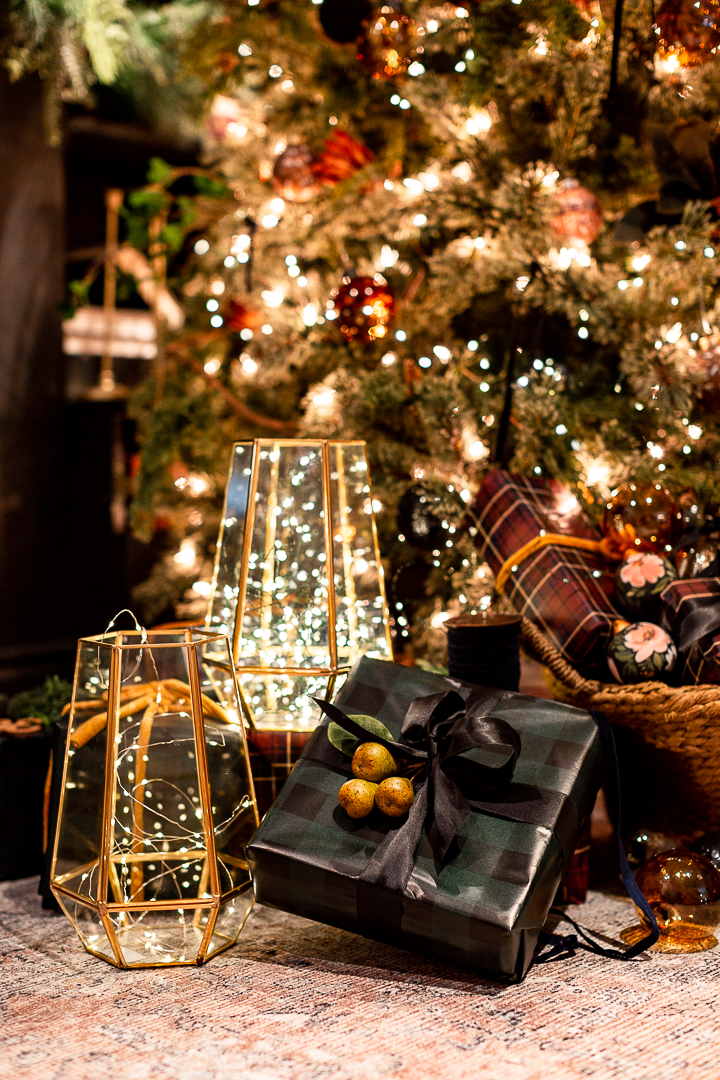 I also wanted to keep things very inexpensive and so I used a lot of things I already had and turned to nature to help me achieve my low cost expectations lol.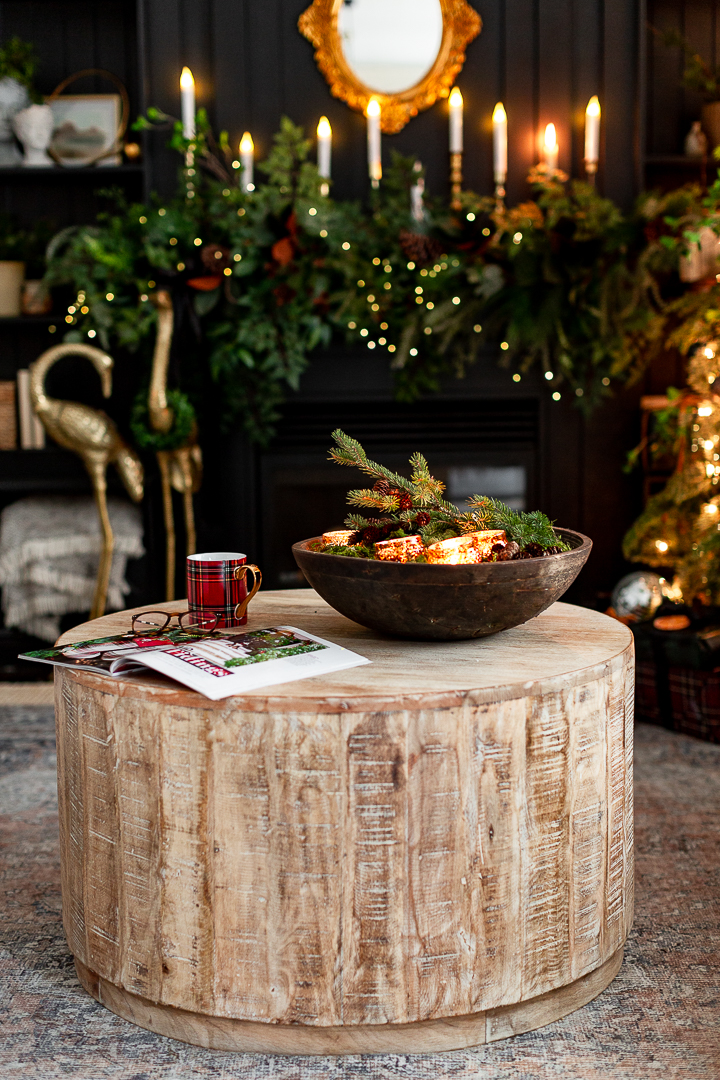 I made this pretty centerpiece and share how I made it
HERE
. On the table is the Better Home and Garden's feature we had again this year. I'm so thankful. It always seems surreal to me. The feature is my home tour from
THIS
year.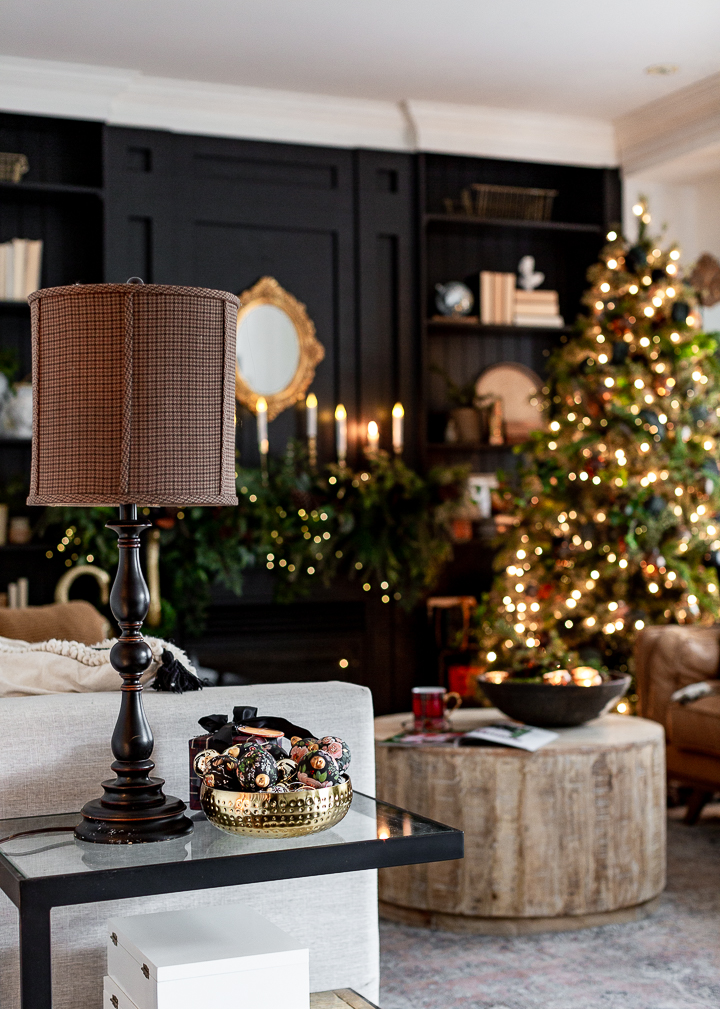 Here are my painted ornaments for this year.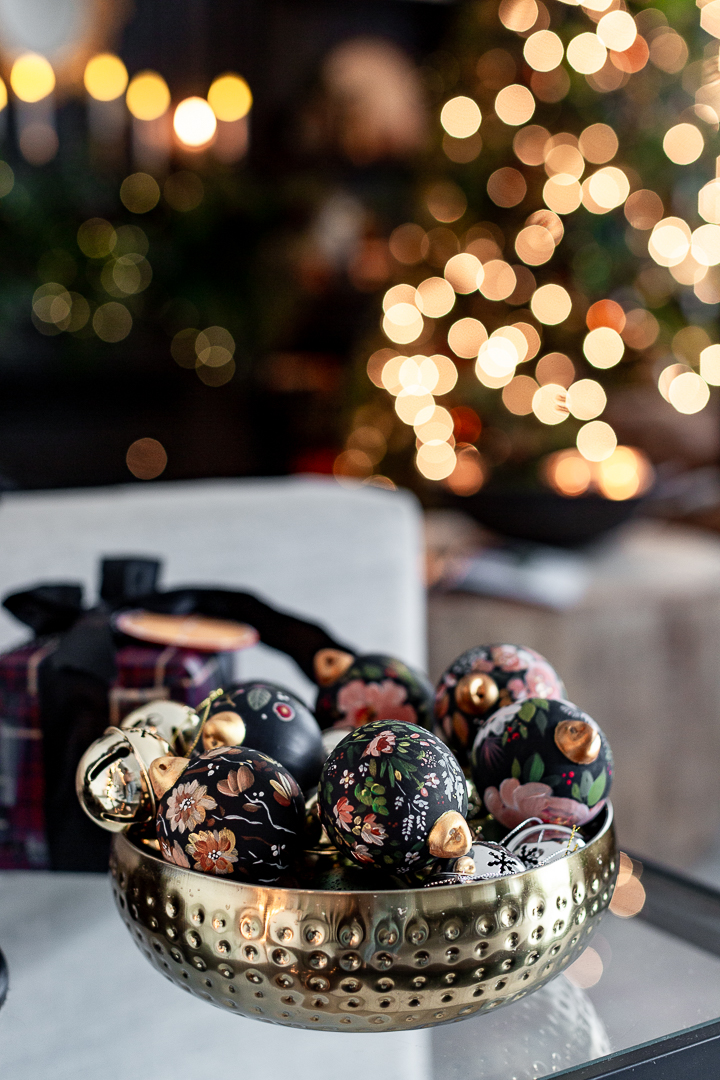 Here's a closer look. 🙂  I have so much fun painting ornaments every year.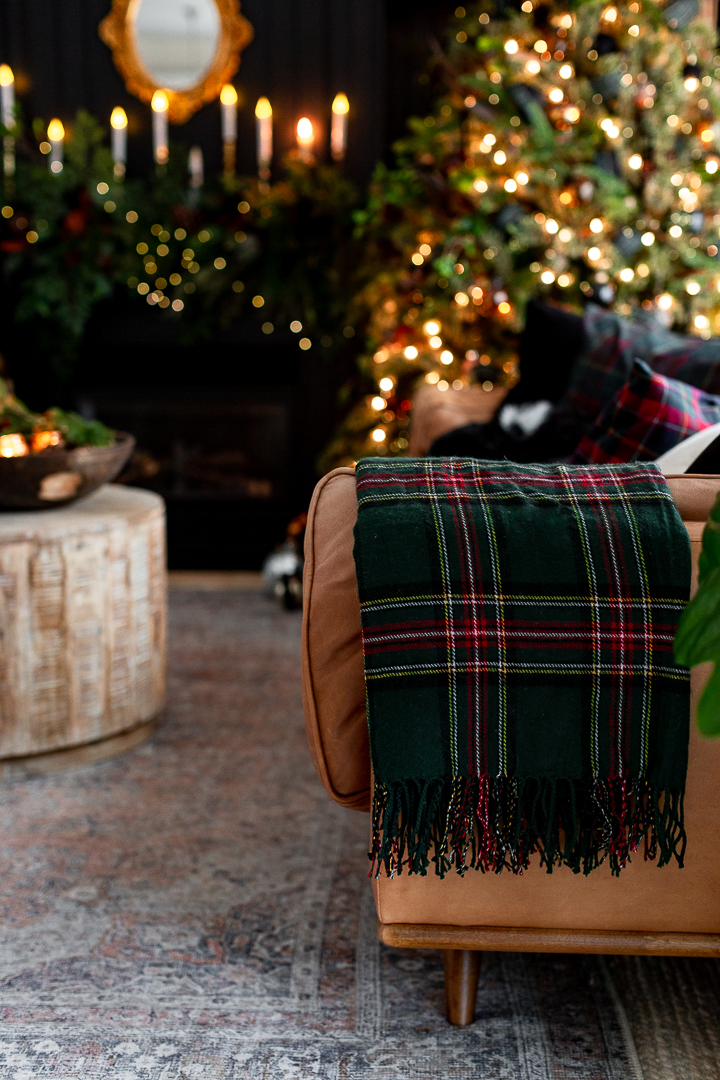 I can't do without plaid during Christmas. This is an old throw blanket from a couple of years ago.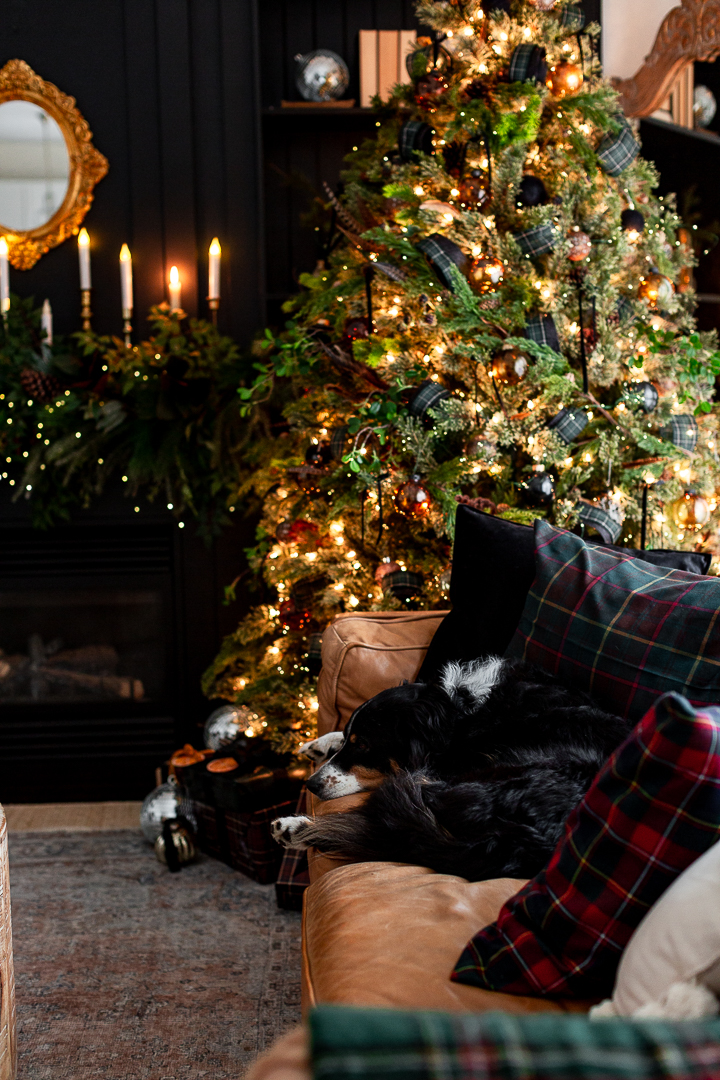 And my daughter made me four new plaid pillows. I love them !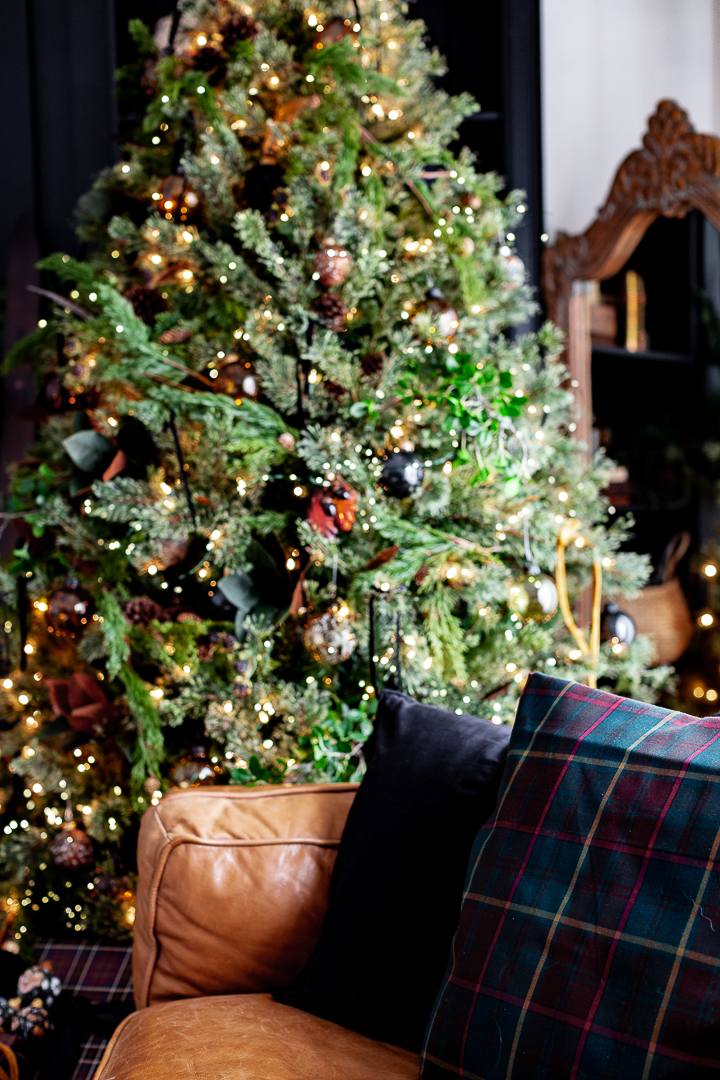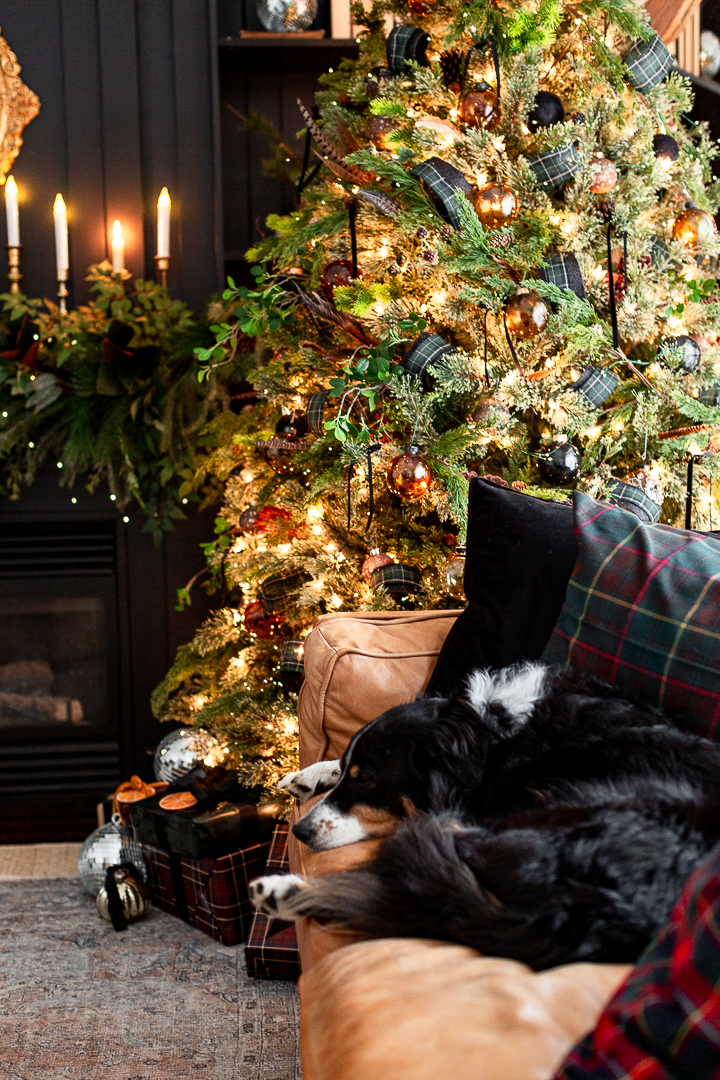 Doesn't he look so cozy? He had just come back from a long walk and he was so tired. I didn't want to wake him to do his usual posing.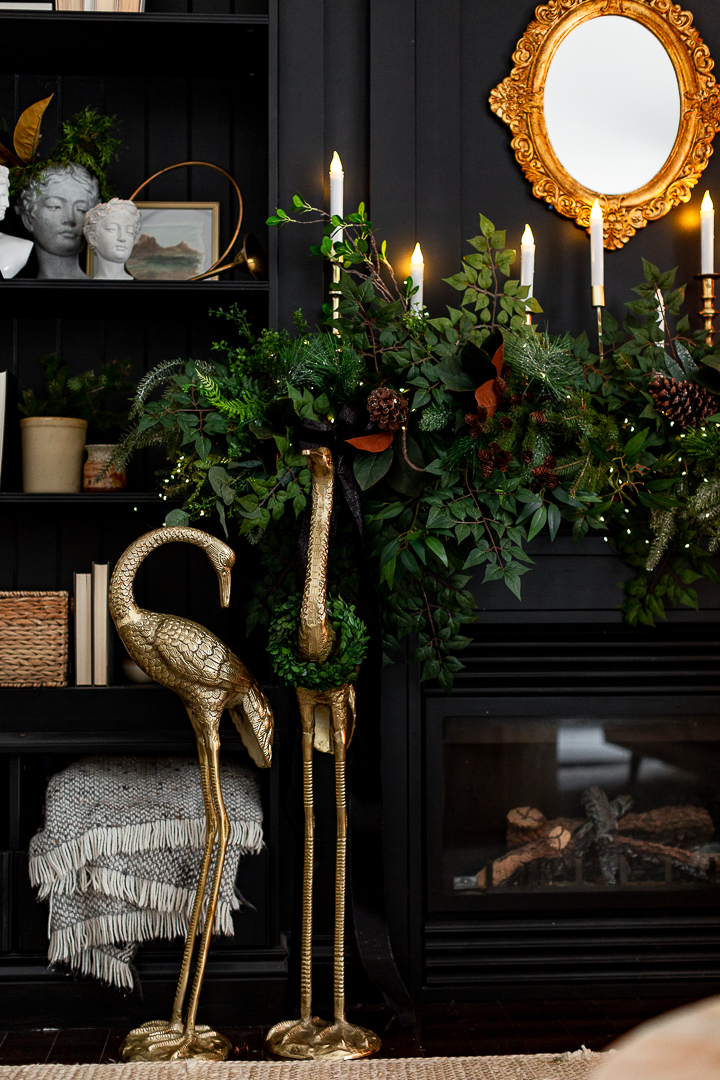 I got these little cranes (I think they're cranes) a couple of months ago. I wasn't sure if I was going to keep them but I just couldn't part with them. I'm glad I kept them 🙂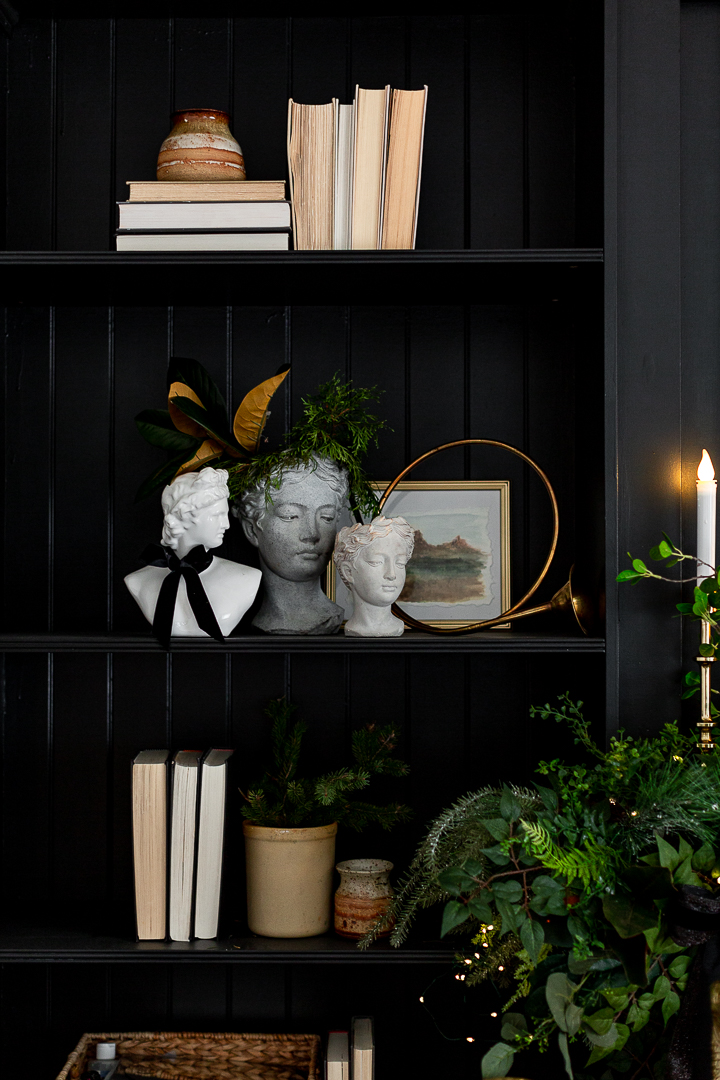 The busts also got a little Christmas makeover with some velvet ribbon and some greenery.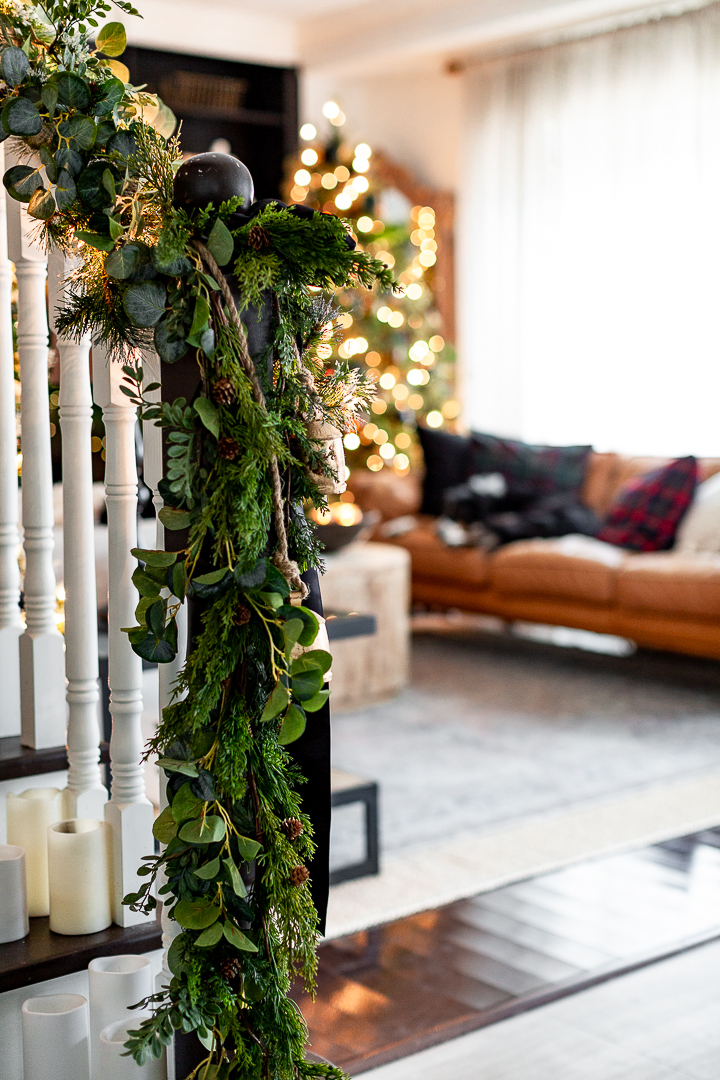 I will also be sharing more of my banister soon but here's a little peek.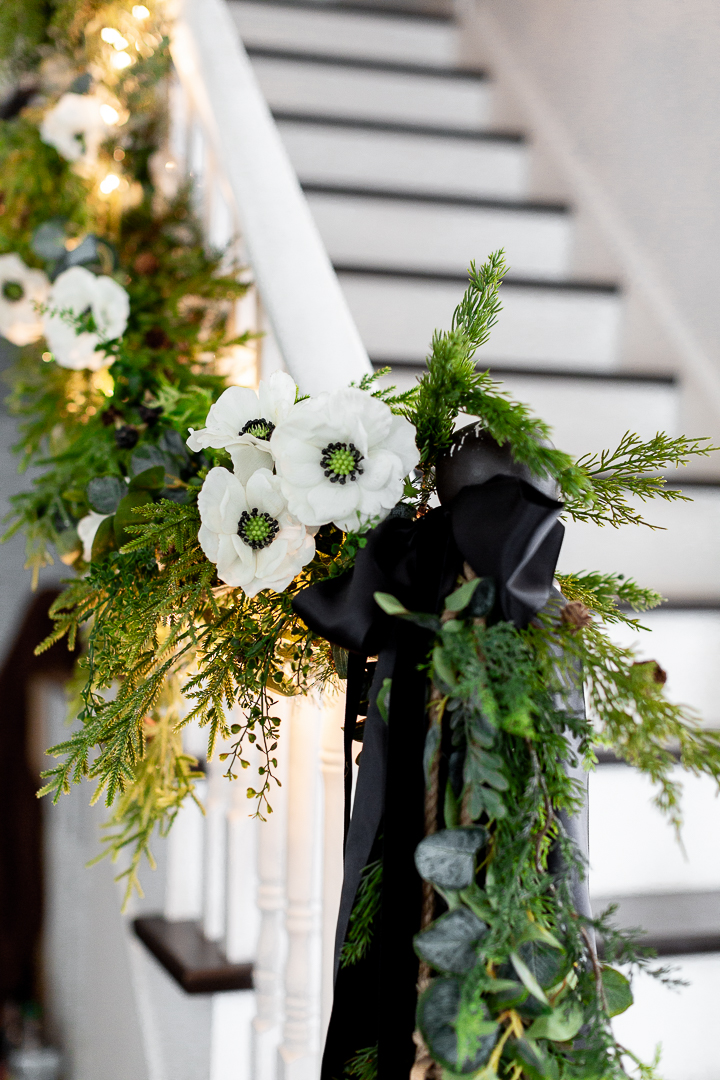 Again, I only used things I already had and I think it turned out so pretty.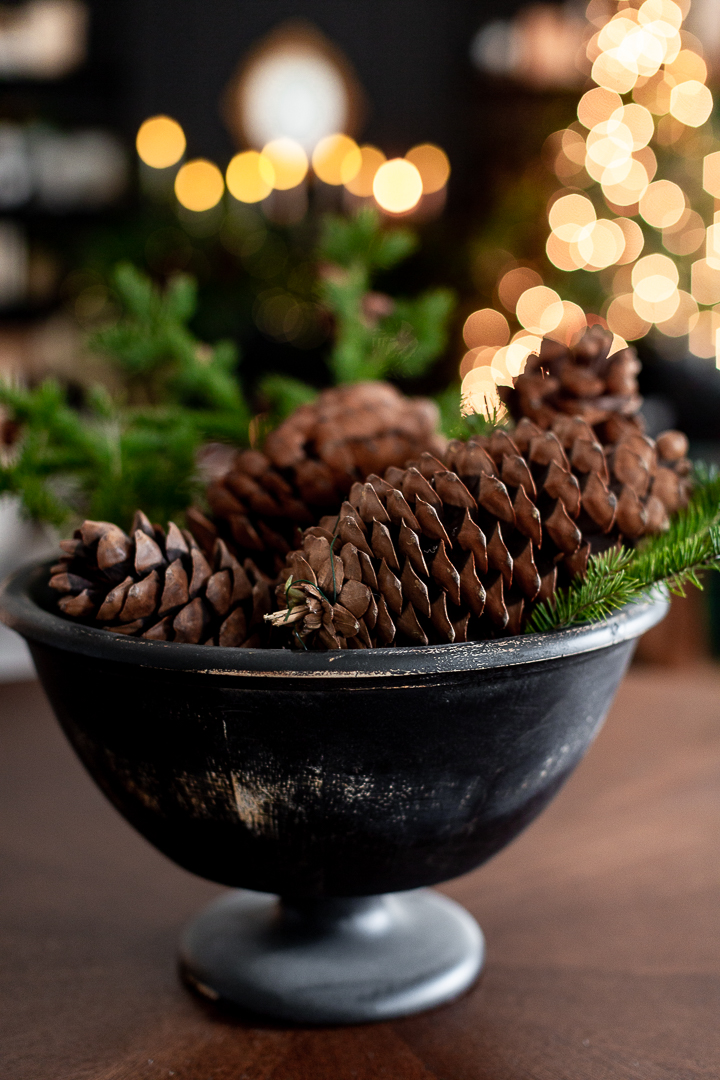 I found these giant pine cones in the garage while cleaning and they just look so pretty on this old wooden bowl.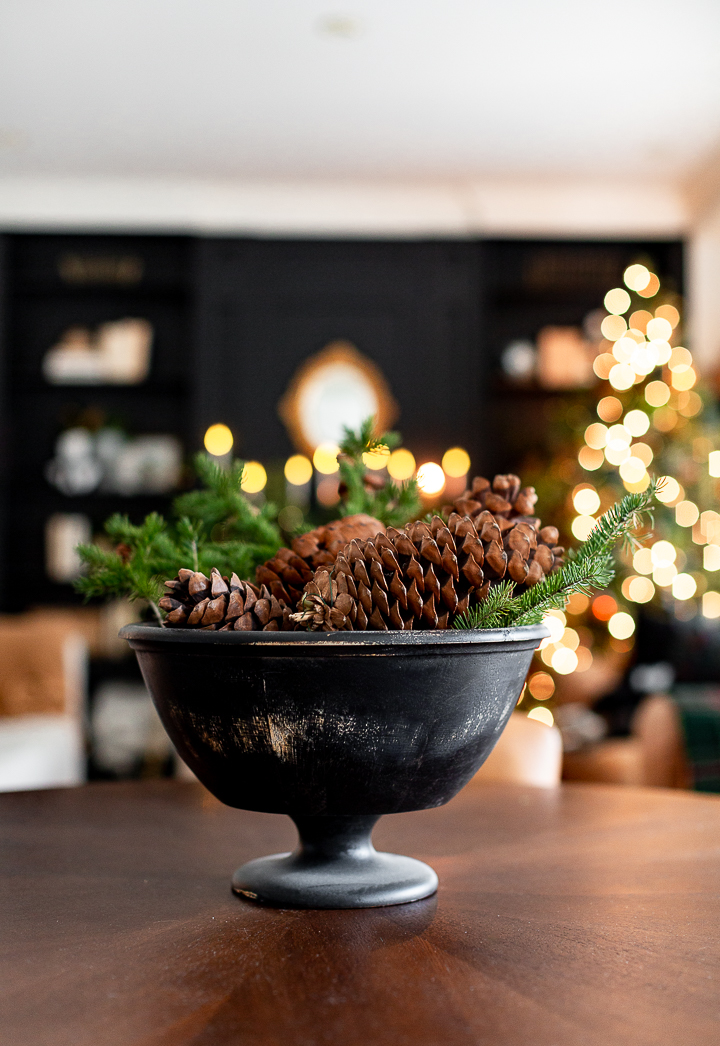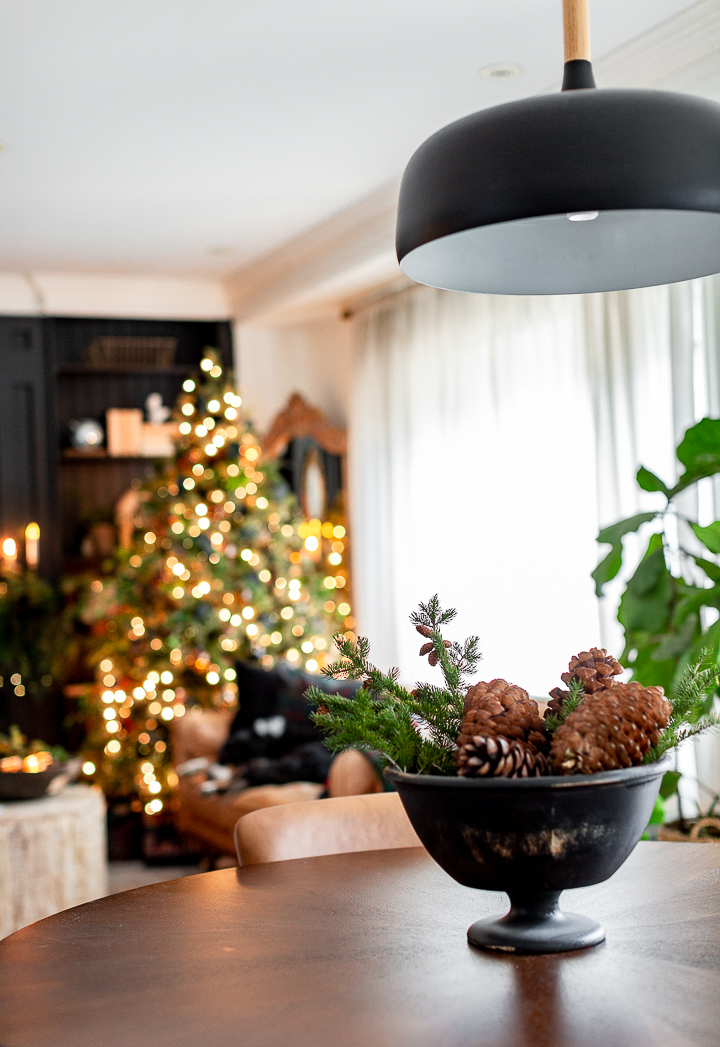 Such an easy arrangement to put together.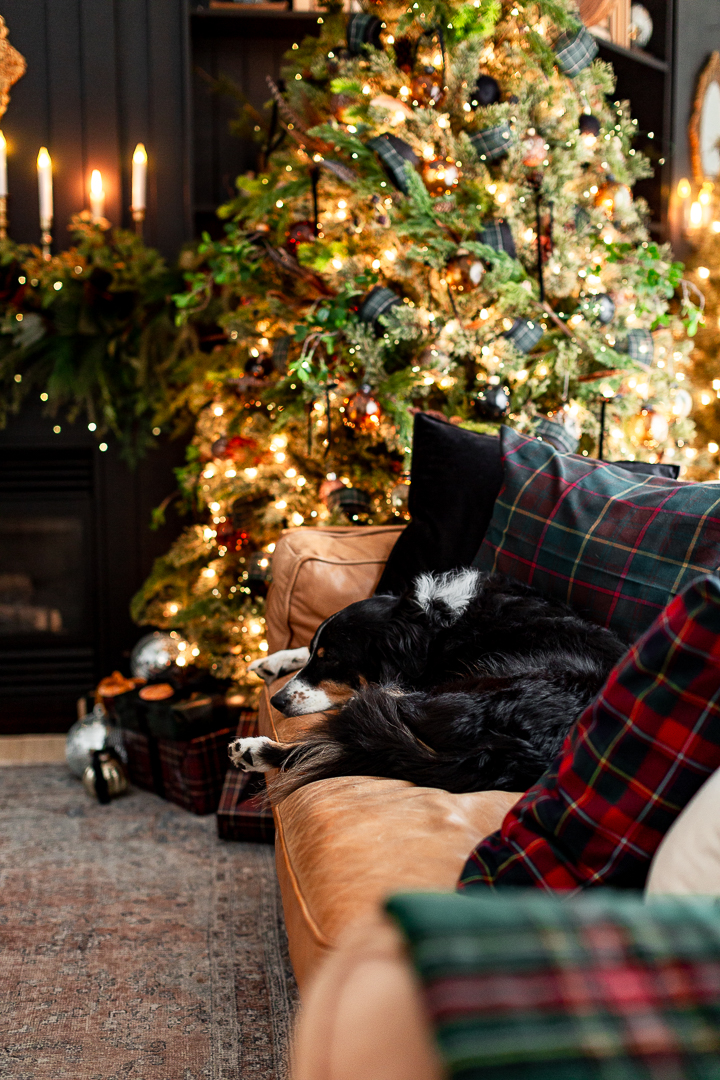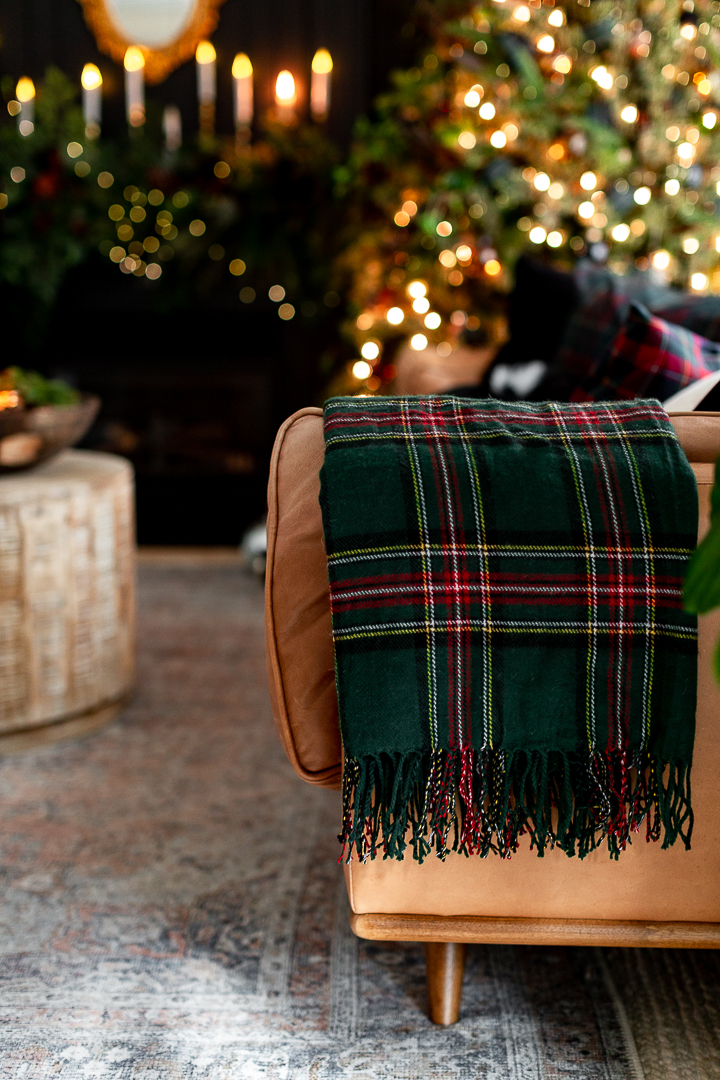 The theme this year was moody, elegant yet cozy and at the same time, the goal was to use as much existing items instead of buying new. I think I did alright…:) I can't wait to share with you the rest of our home next week. In the meantime, I know you're going to LOVE visiting my friend's beautiful homes below. I want to thank you so much for being here and for always being so supportive and encouraging of this journey. much love, Lucy
Ella Claire & Co. | Handmade Farmhouse | Azure Farm | Inspired by Charm
French Country Cottage | Zevy Joy | Craftberry Bush | Dear Lillie