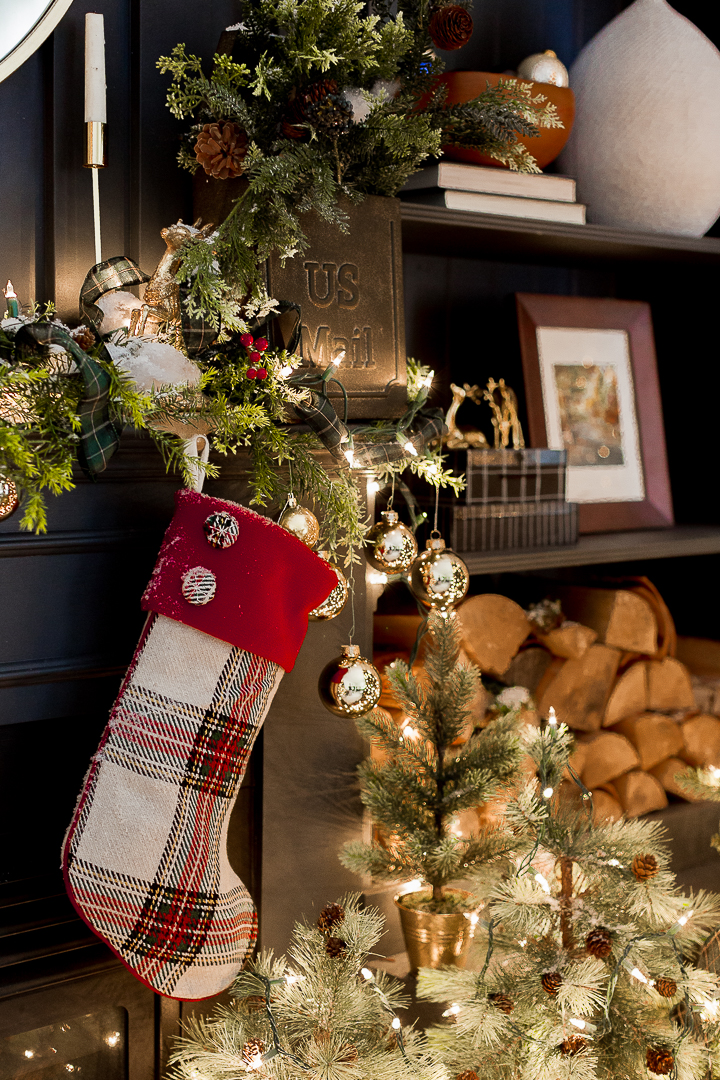 Hello friends. It's been quiet around here. I've had some deadlines and because of this very post. It's that time of year again. The Michaels Dream Tree Challenge. One of my favourite posts to write in the year. But even though
it's my favourite post, it's also  the one that gives me the most stress. I feel so much pressure to come up with new and fresh ideas because I don't want to disappoint you.
So I hope that this green and blue plaid Christmas tree gives you a little inspiration.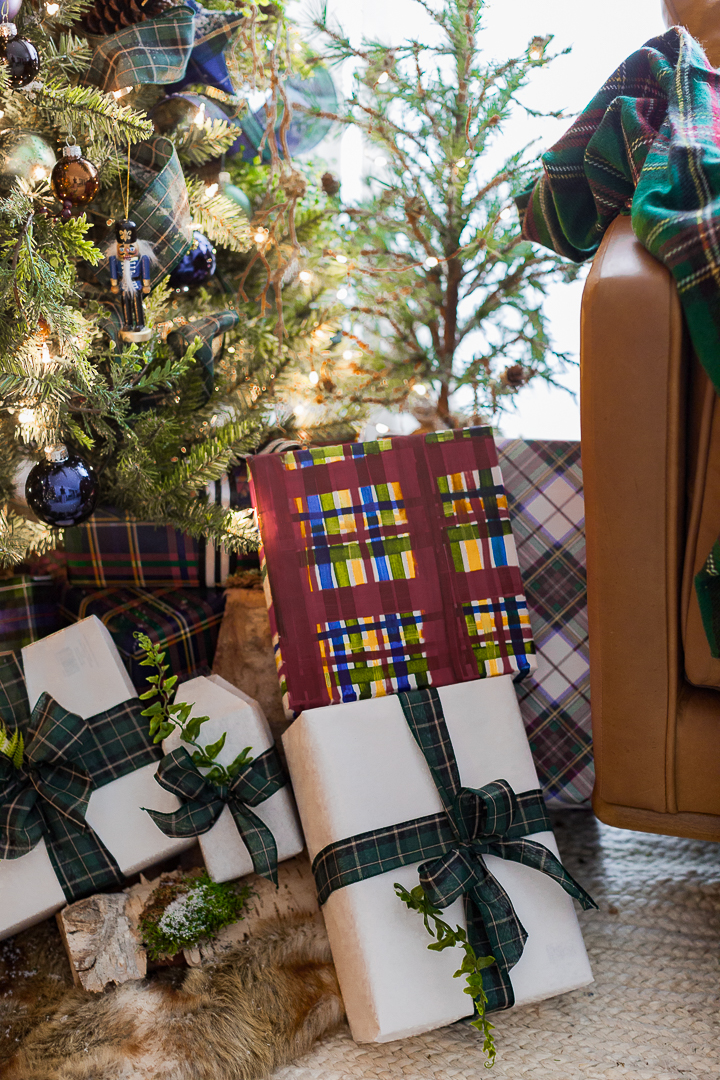 The inspiration for the tree is this plaid green ribbon from Michaels….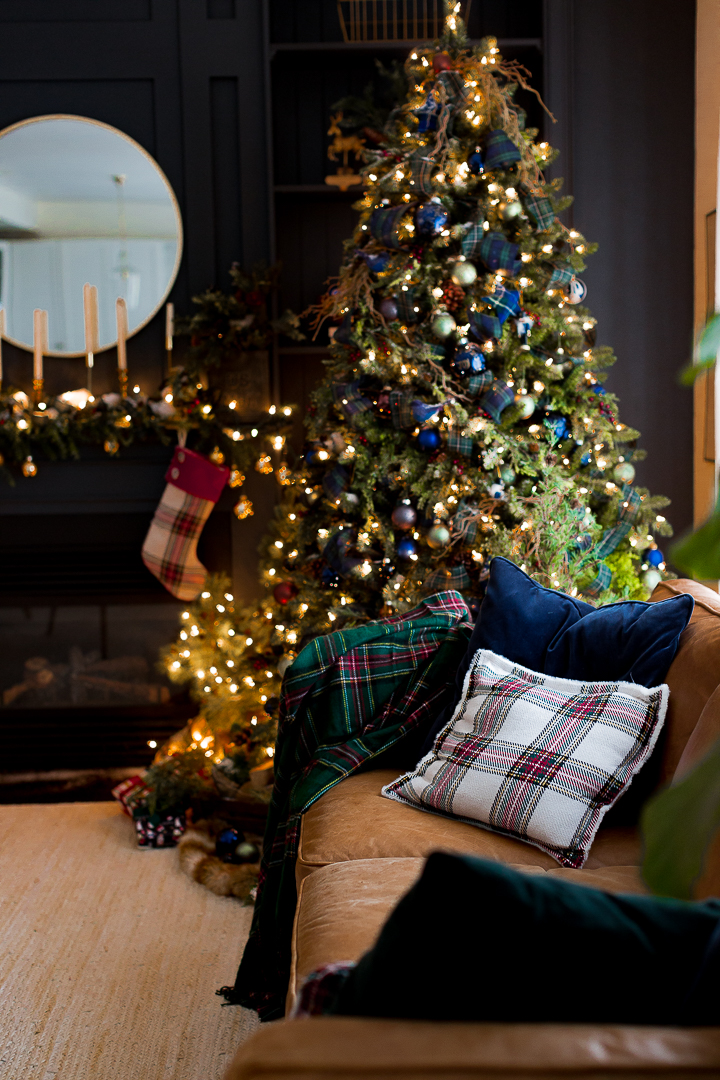 This gorgeous pillow and green throw also influenced the entire look of the tree.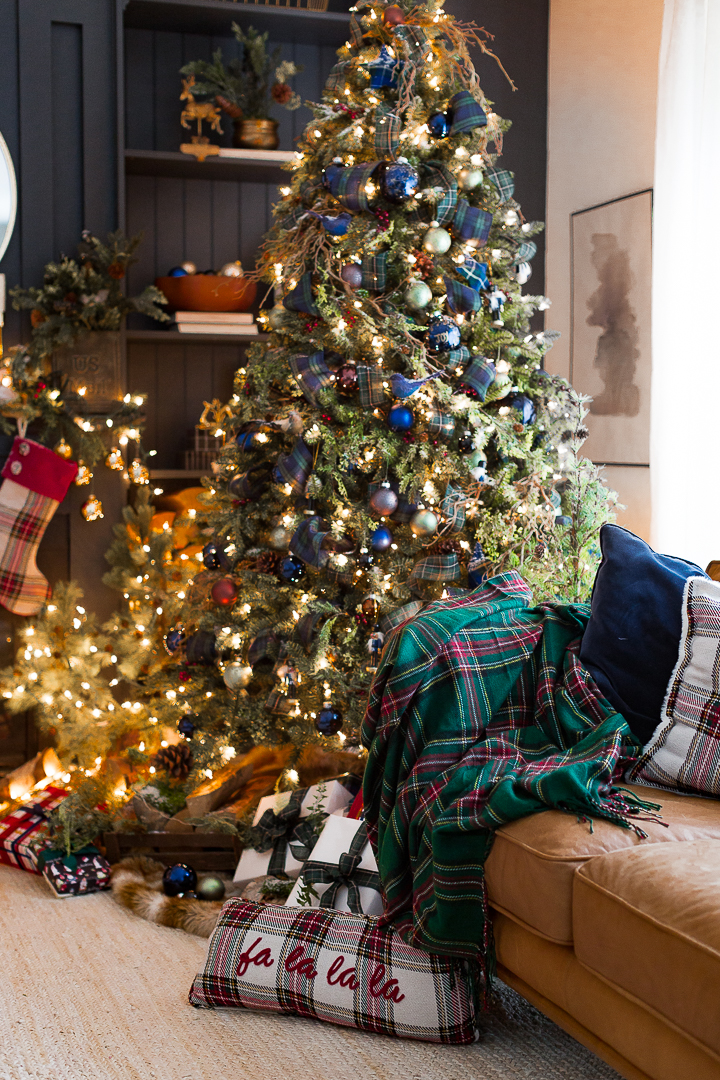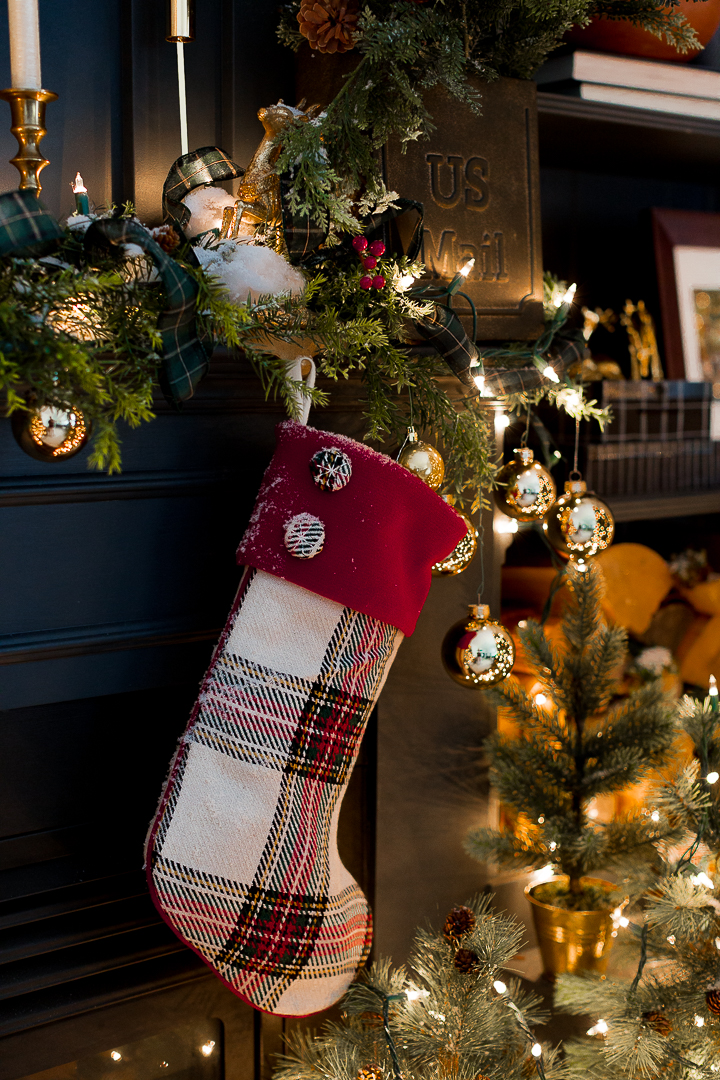 I love how all the plaids coordinate …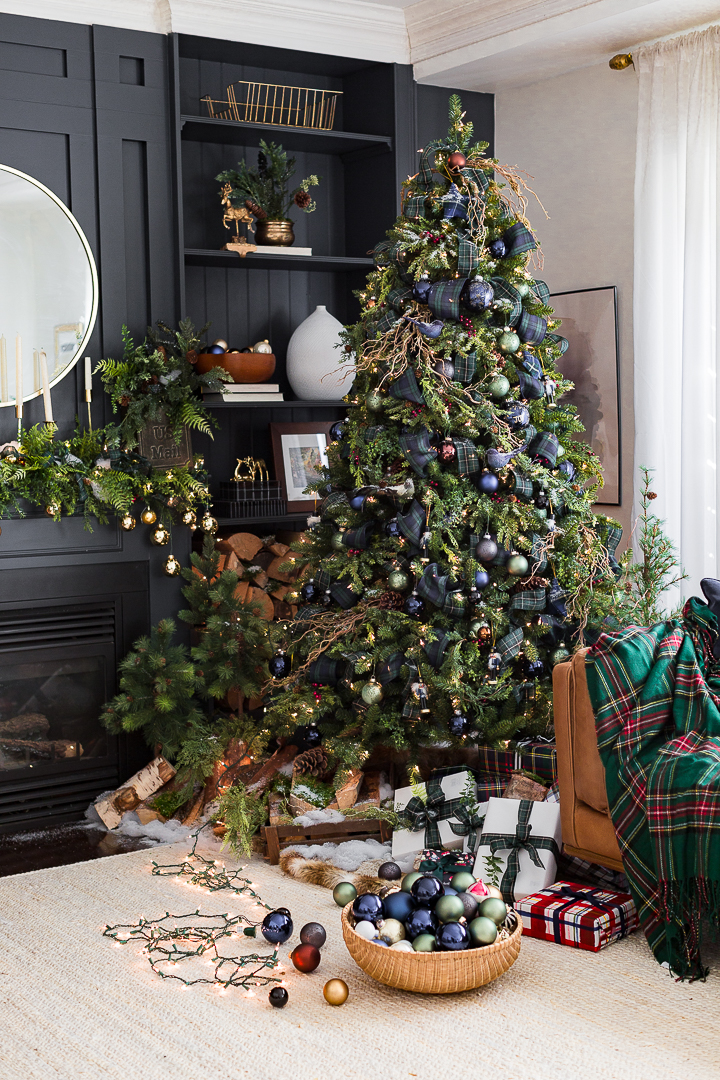 Here is a look at the tree…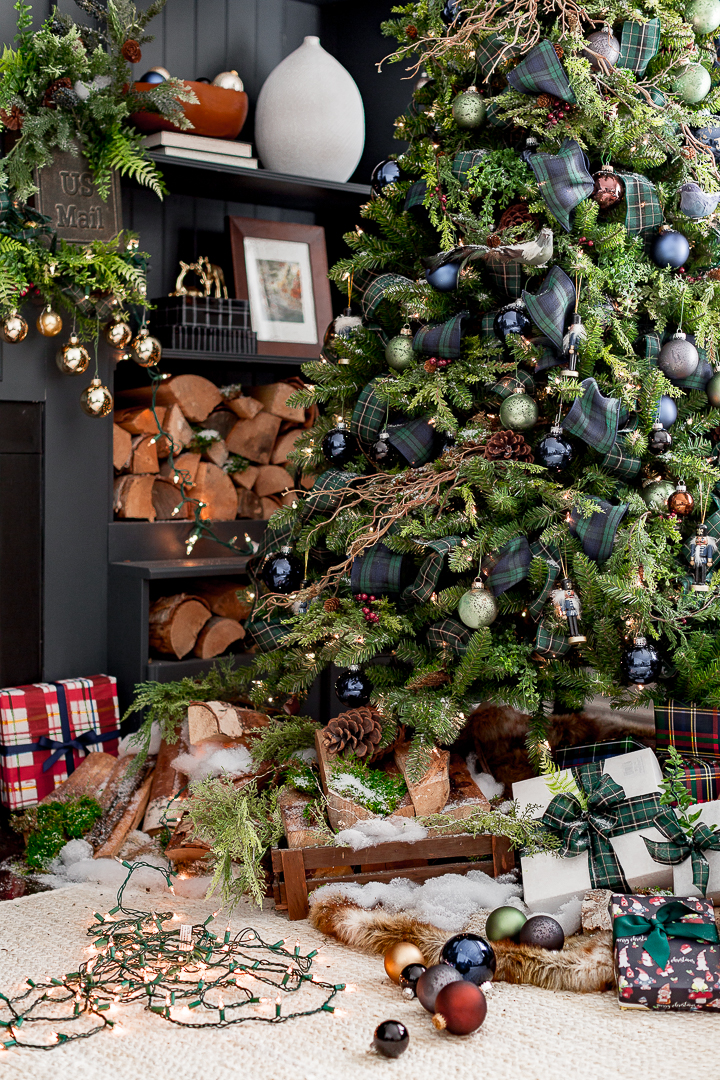 It's somewhat similar to last year's but this year, I wanted to combine the relaxed feeling of a log cabin  but also add some elegance with the green and blue jewel tones.
I'm calling it cabin chic.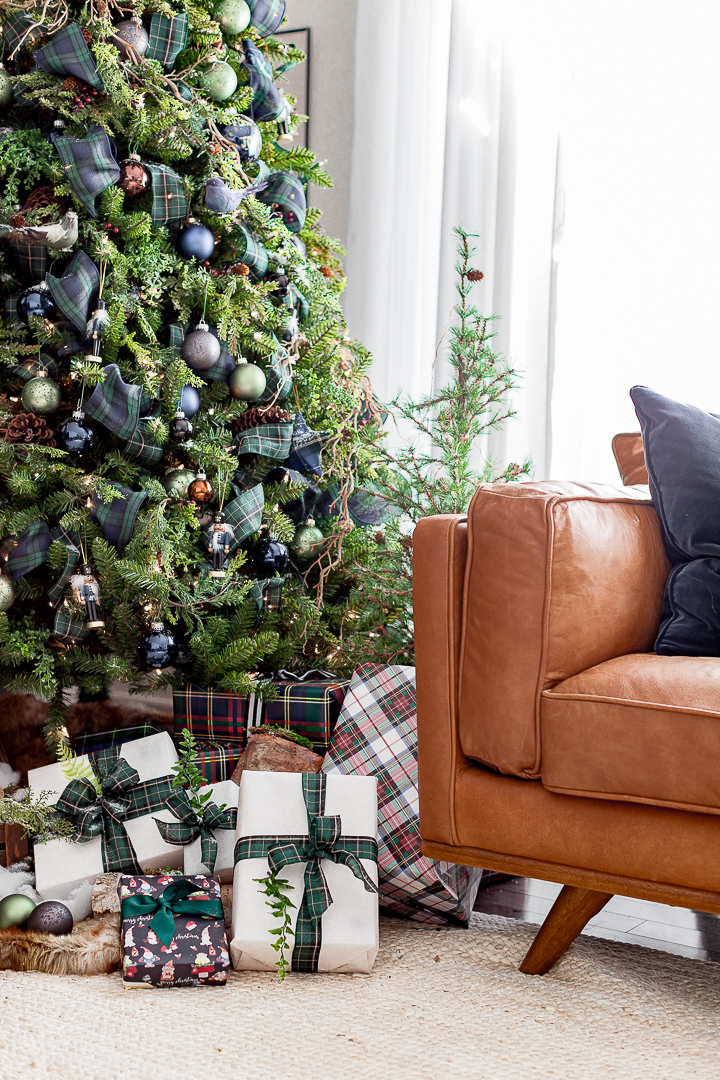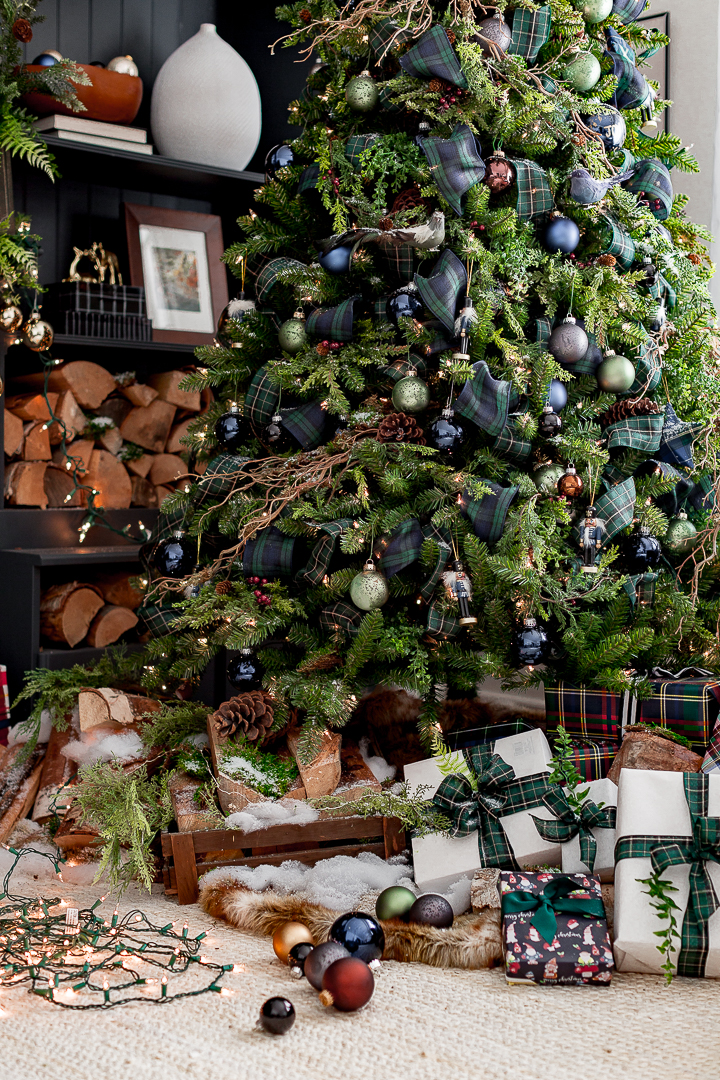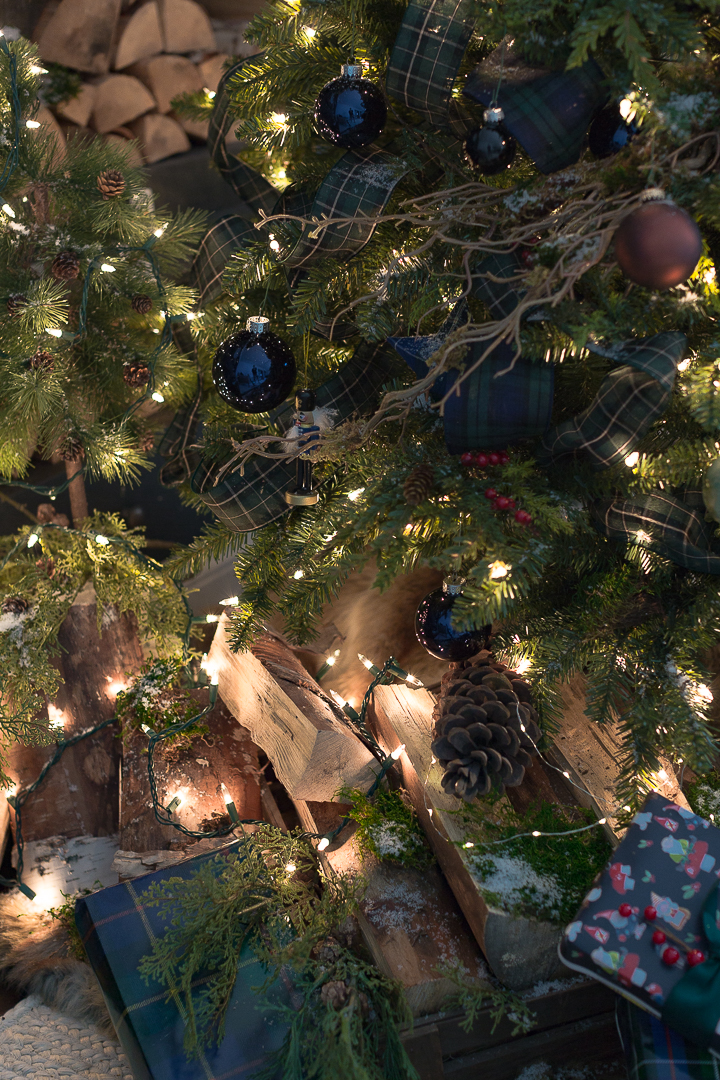 I placed a furry throw as my tree skirt and surrounded it with logs, fake snow and some faux greenery.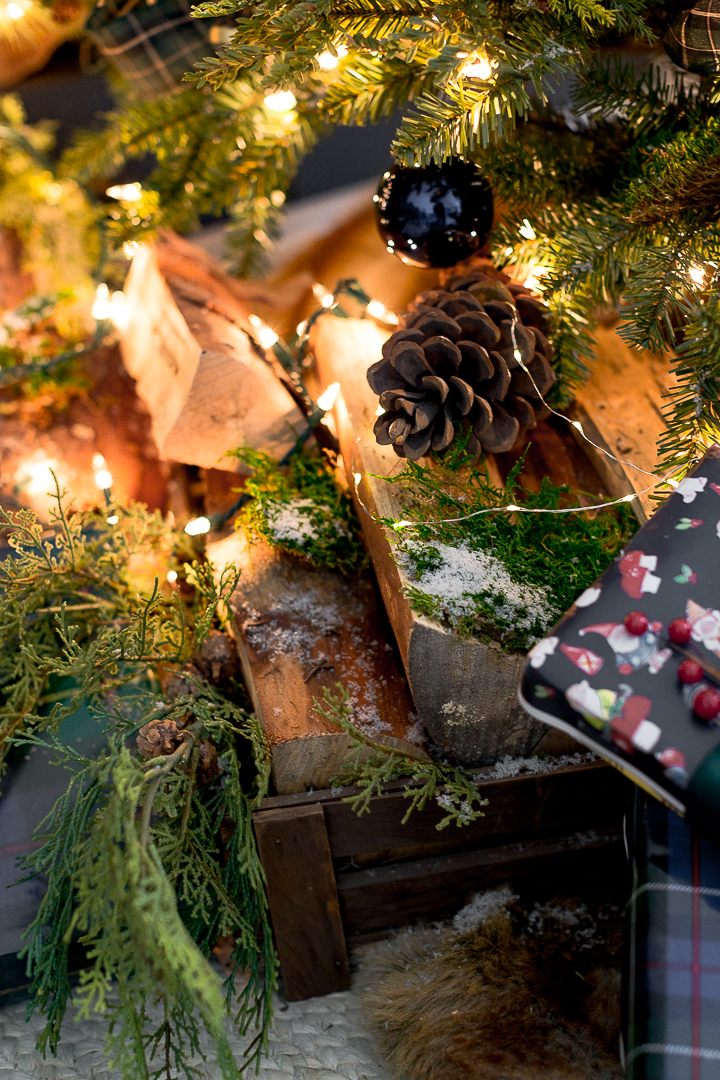 I also added a little moss to create a little woodsy feel…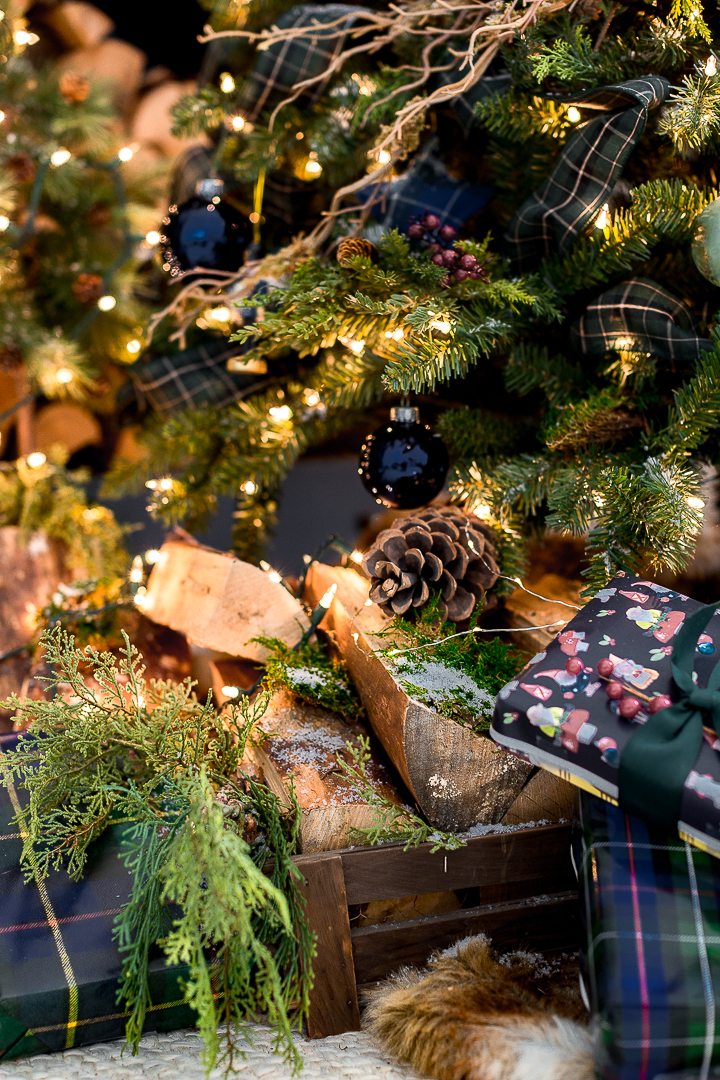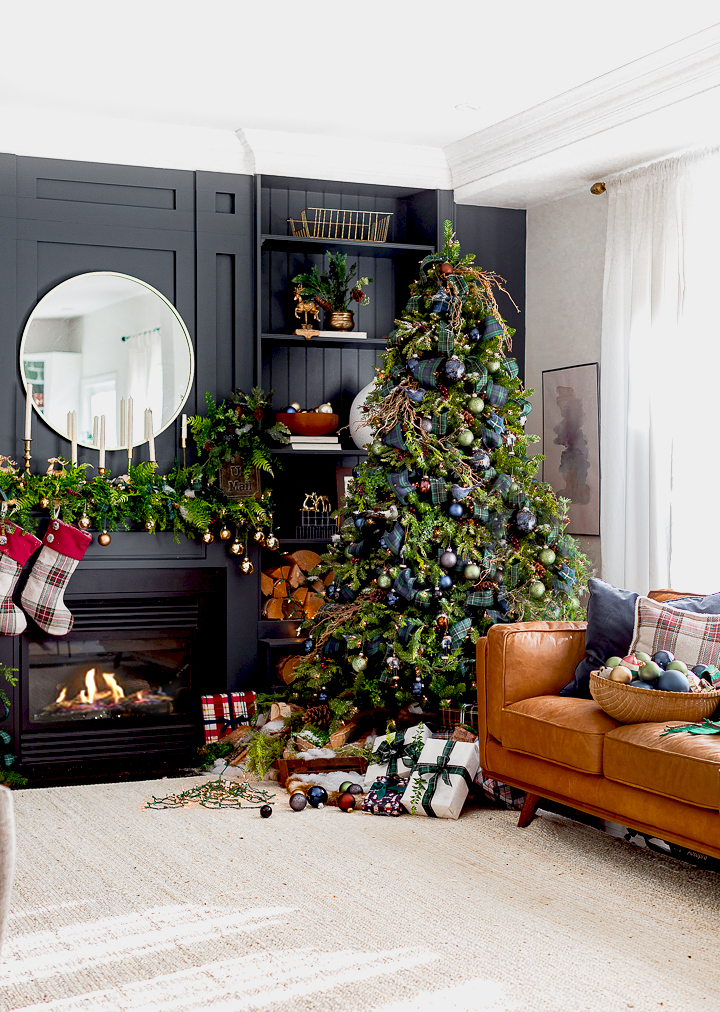 I took a couple photos of the steps I use to decorate the tree…..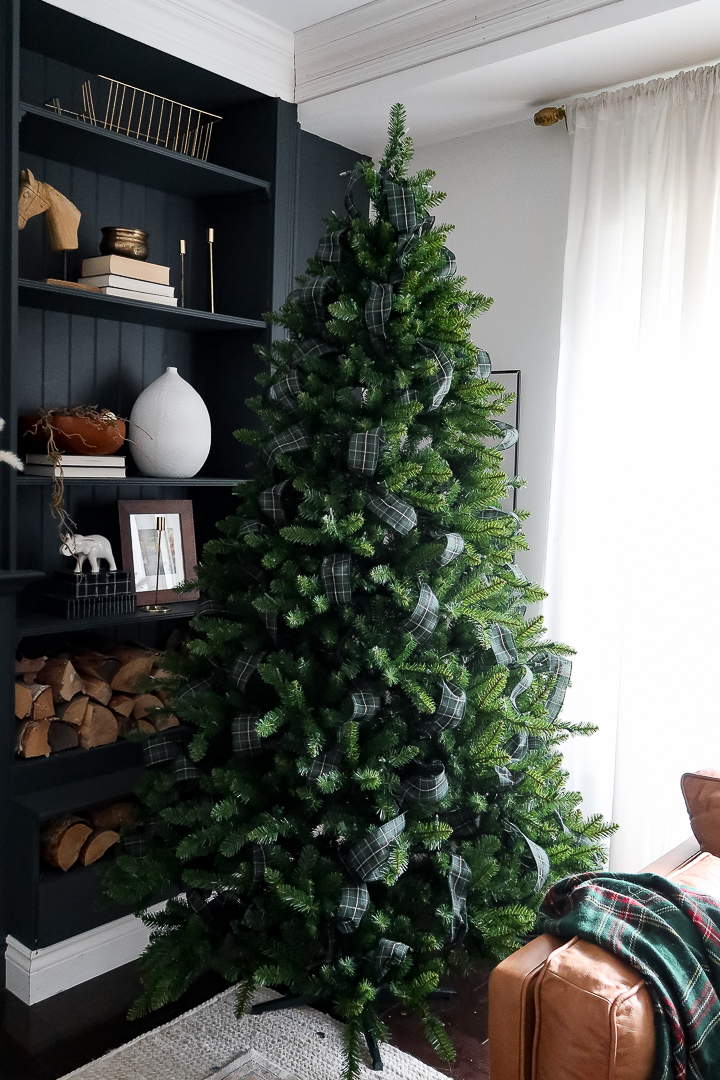 I start by weaving the ribbon in and out the tree starting at the top. As you can see it's not even or perfect. I also have a little 'trick' I use to save ribbon.
You can watch the video HERE.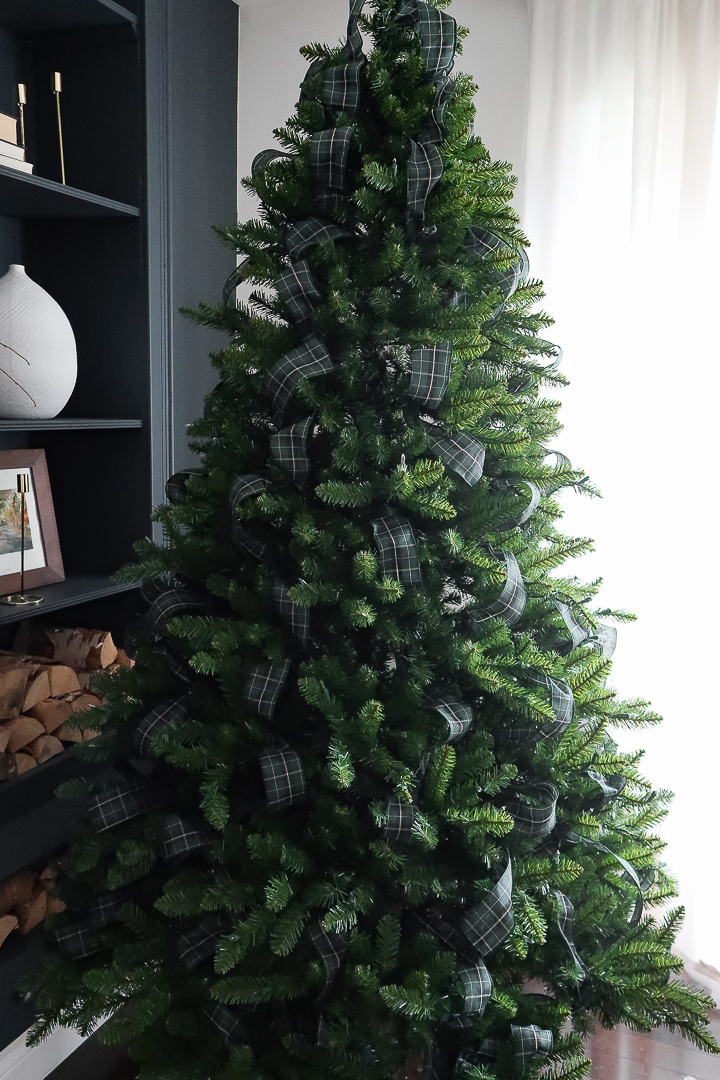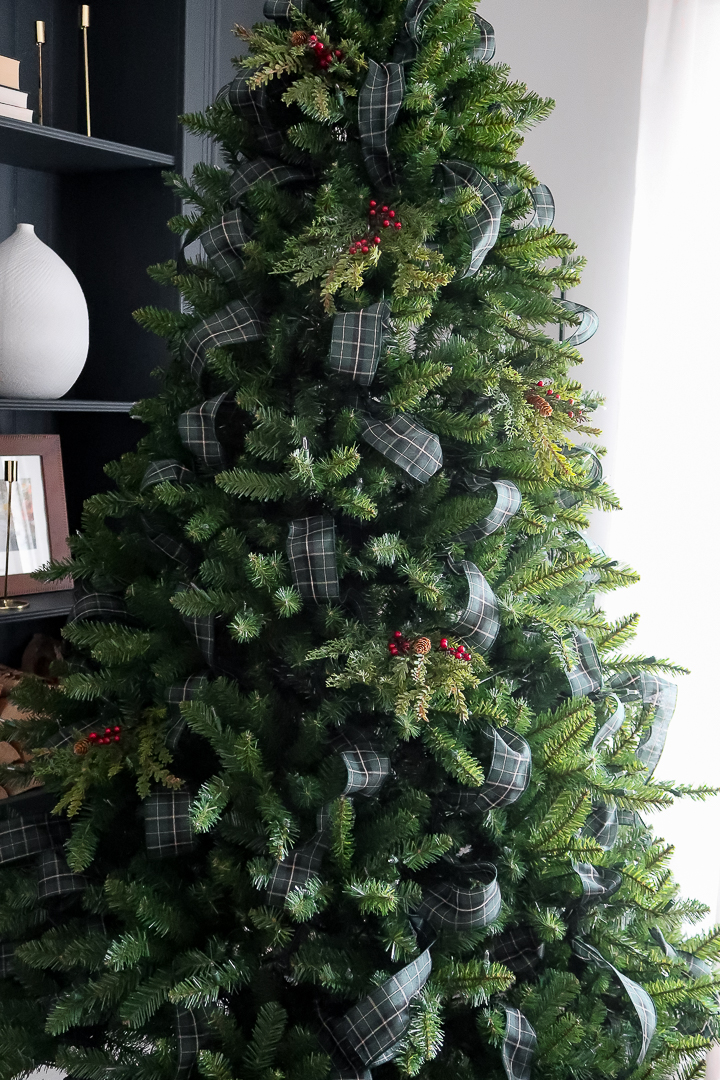 I then used some picks to fill in any gaps. Usually placing them in a 'zig-zag' pattern and in uneven numbers.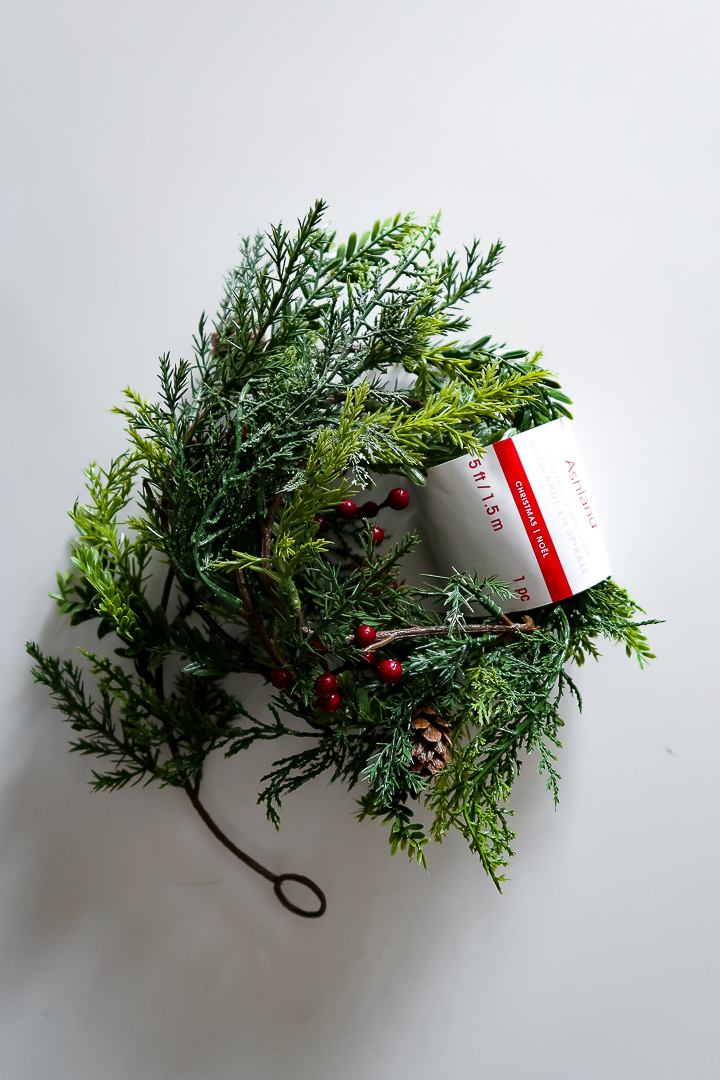 I used THIS garland and draped it diagonally on the tree…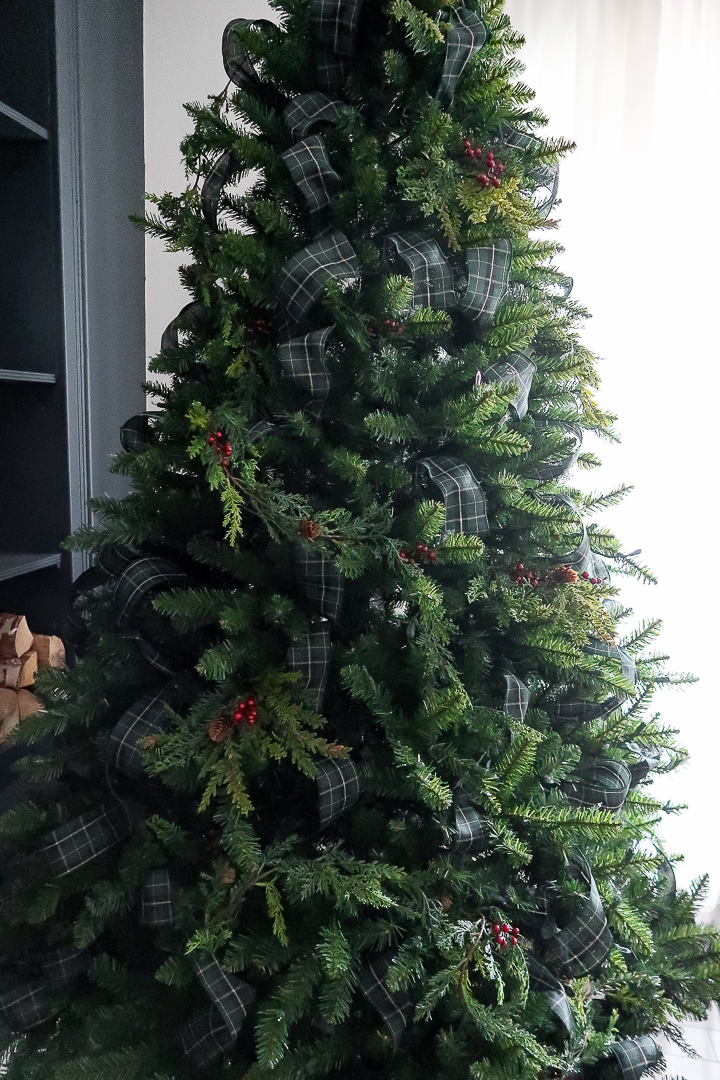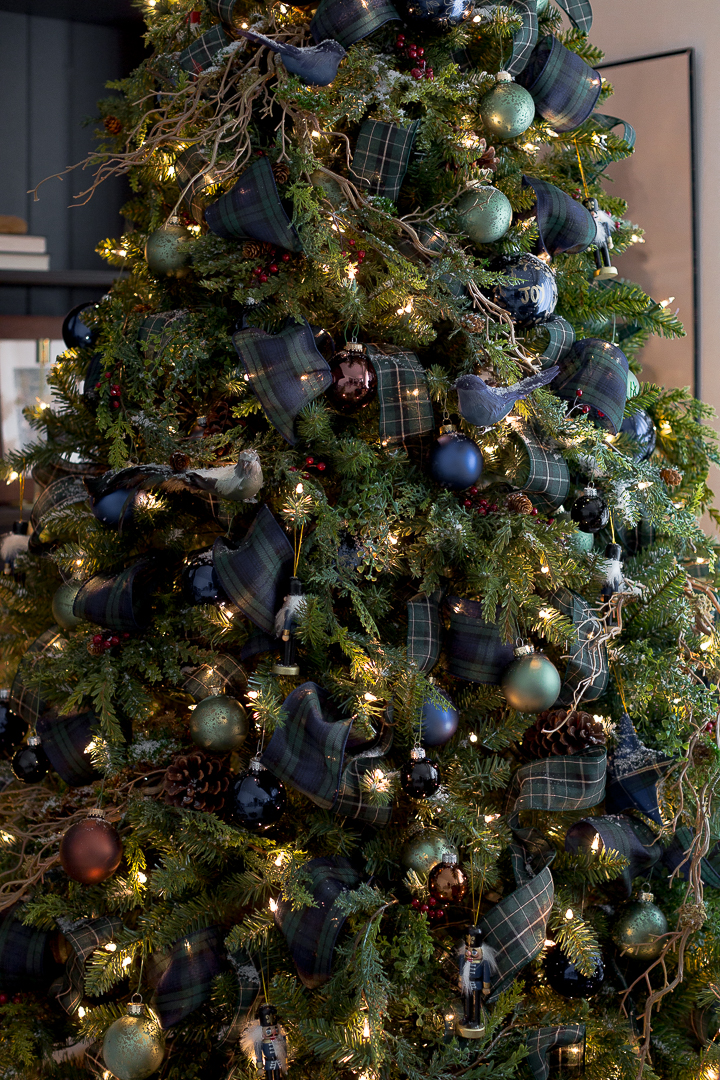 I then add the ornaments here and there, making sure some are inserted into the tree and some are hanging on the outer branches.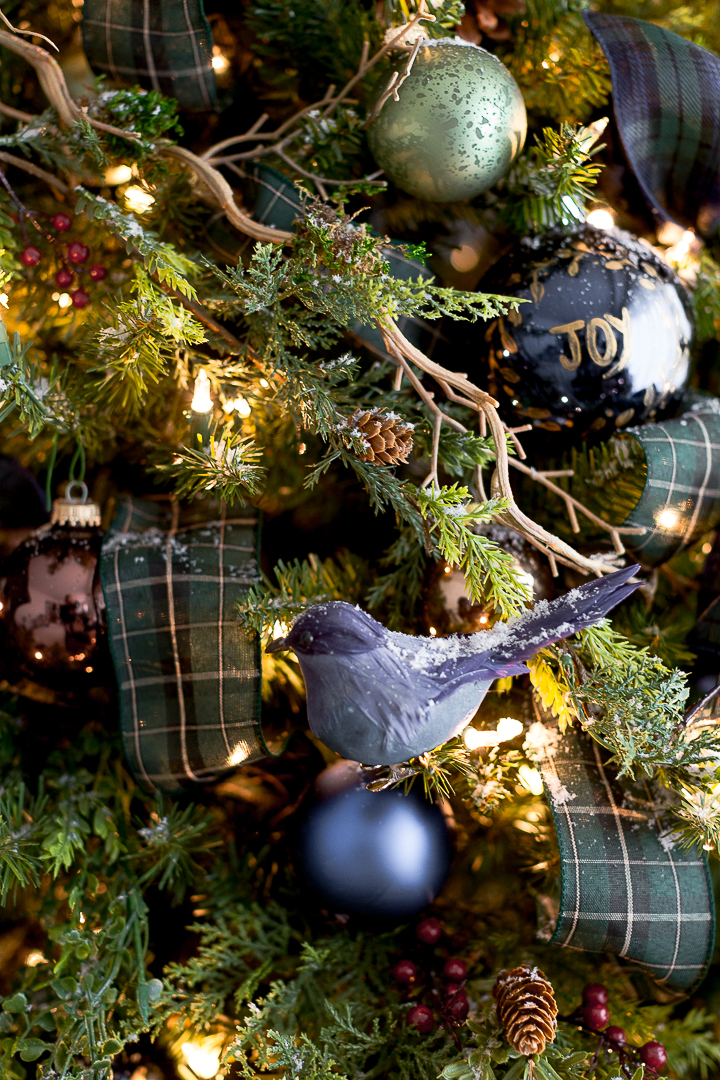 I added a few little birdies….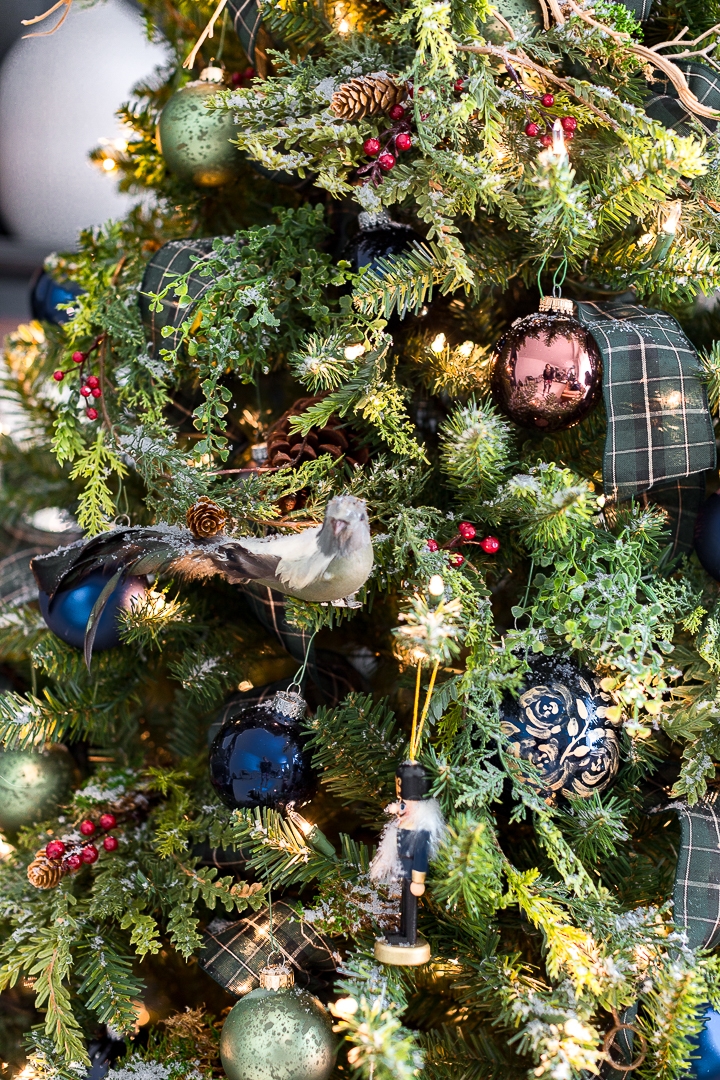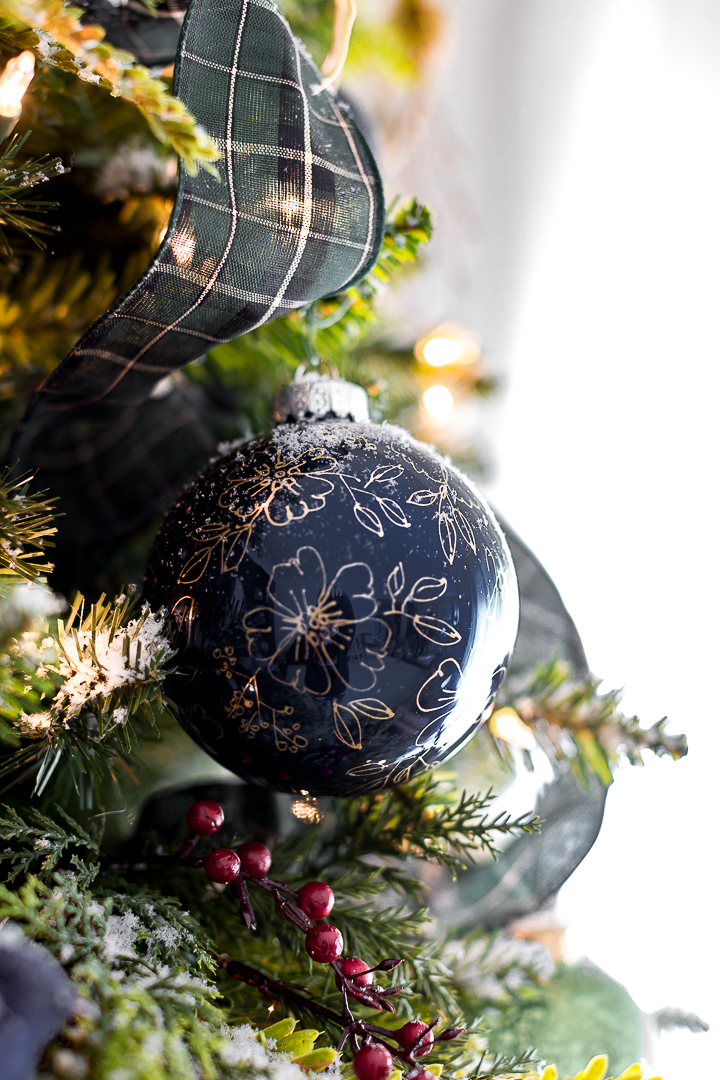 I always make sure there is a handmade ornament…:)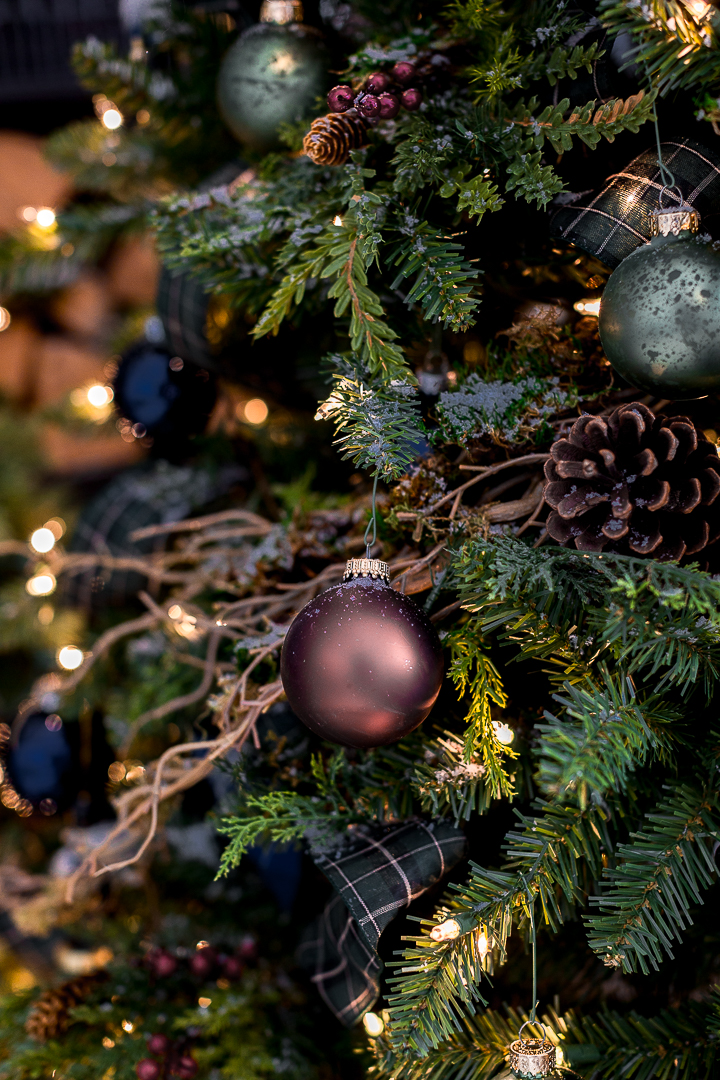 I also used some deconstructed grapevine wreath and added some of the vine here and there….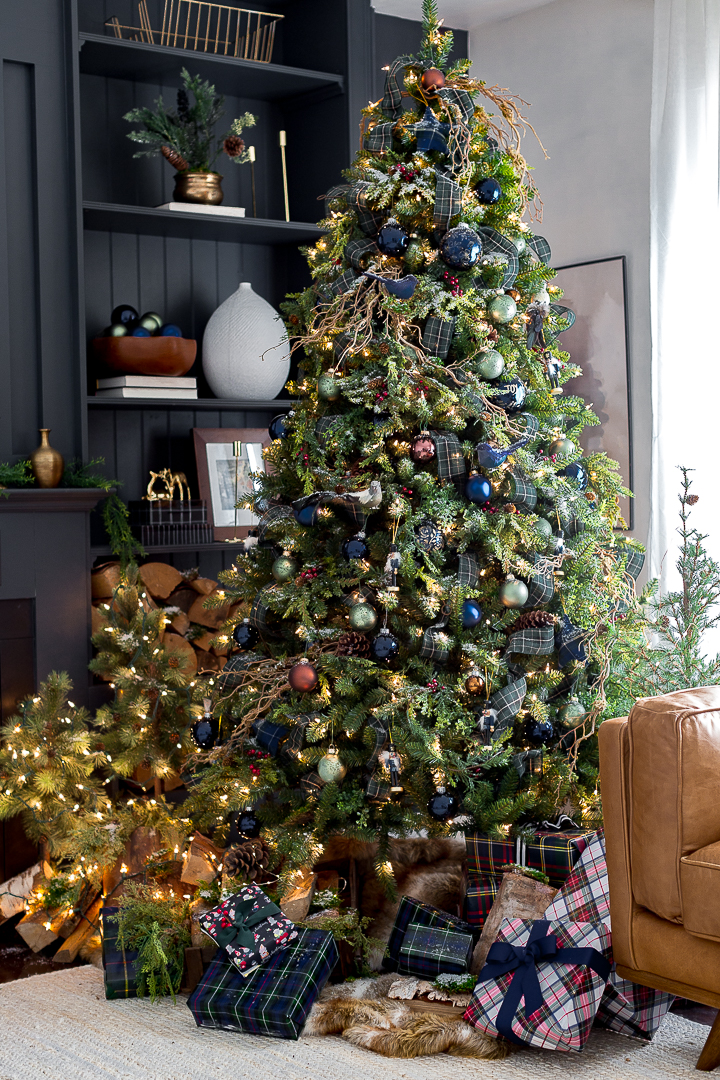 I added a couple of smaller pine trees to either side of the tree to tell more of this forest story…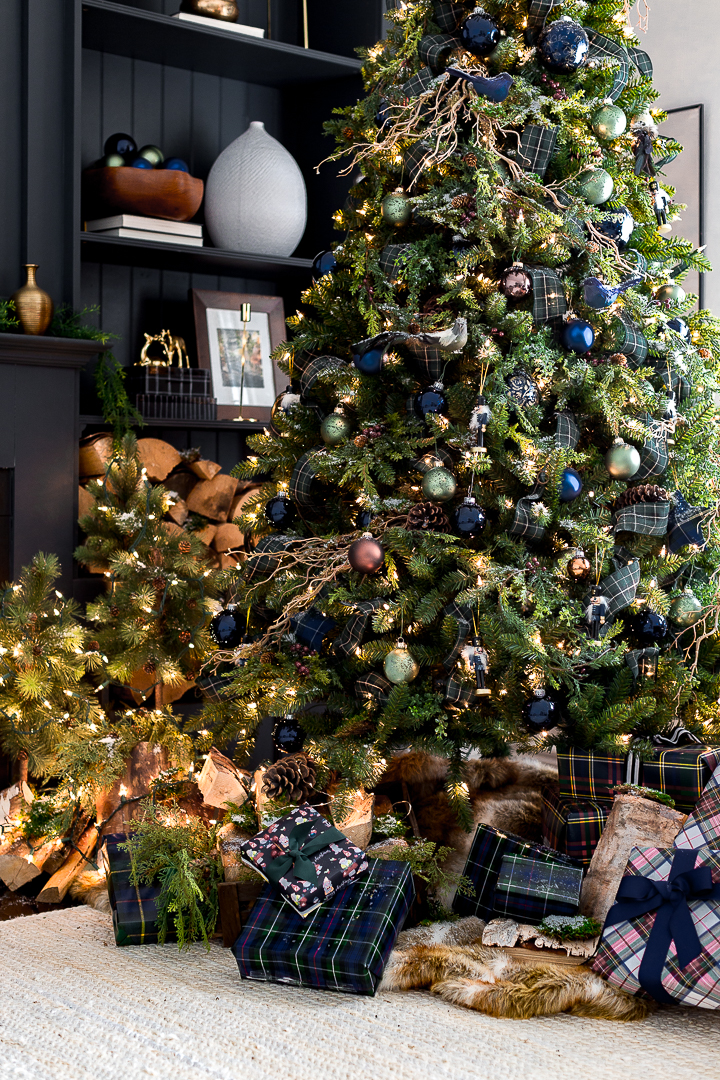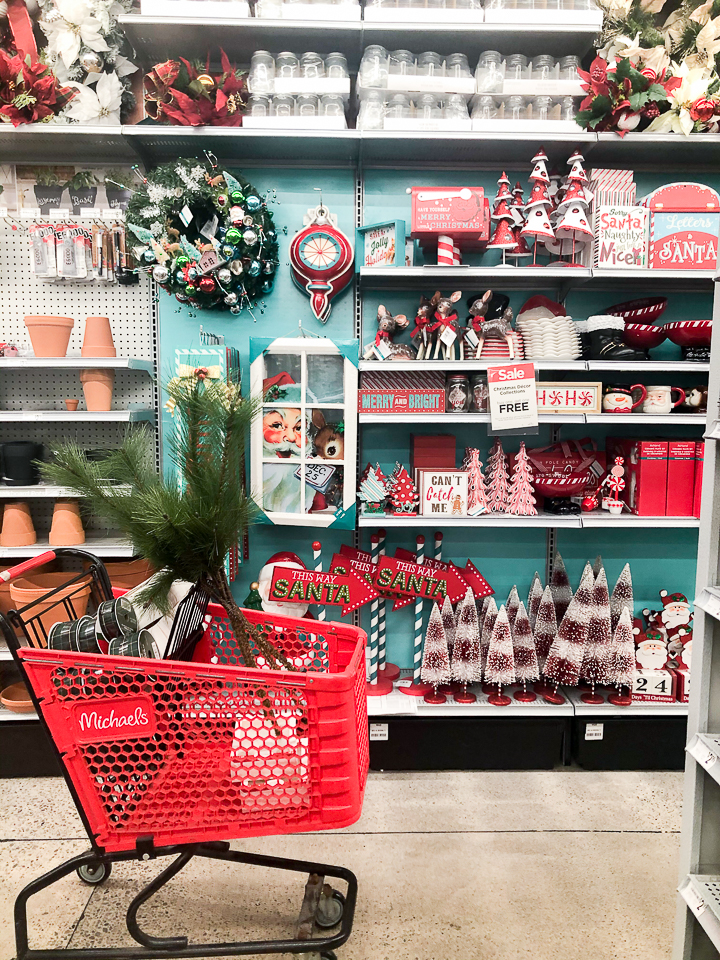 Michaels has such a cute selection of decor again this year. And as I type this, it's all buy one get one free…:)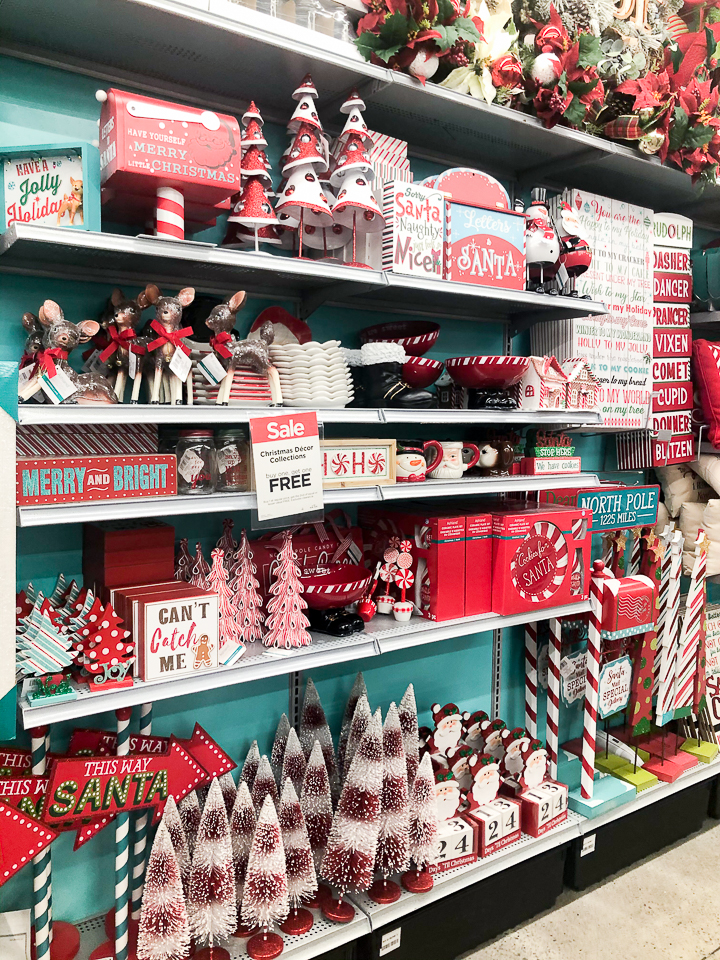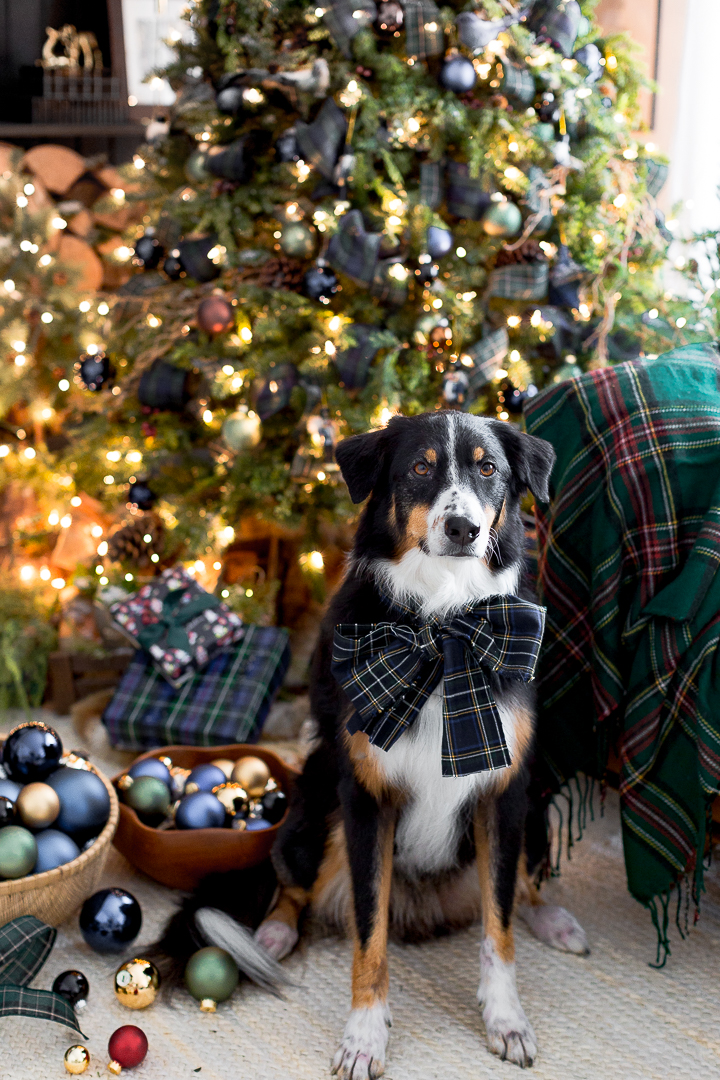 Hehe…I had some extra fabric that I used to wrap the gifts which made for a ridiculous bow for Brody…lol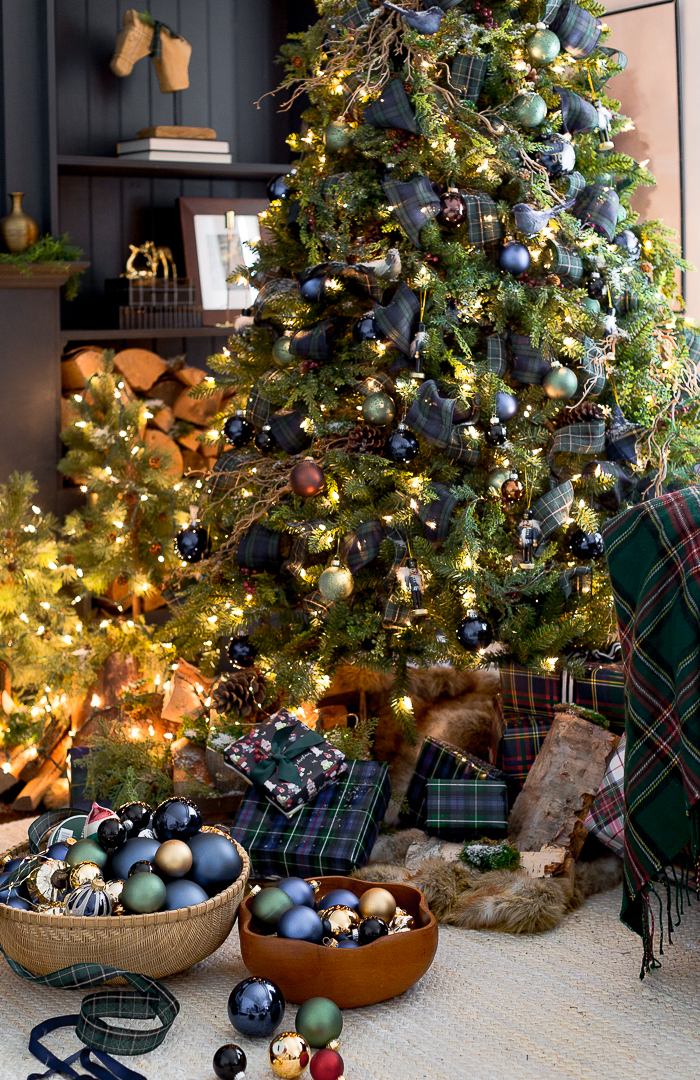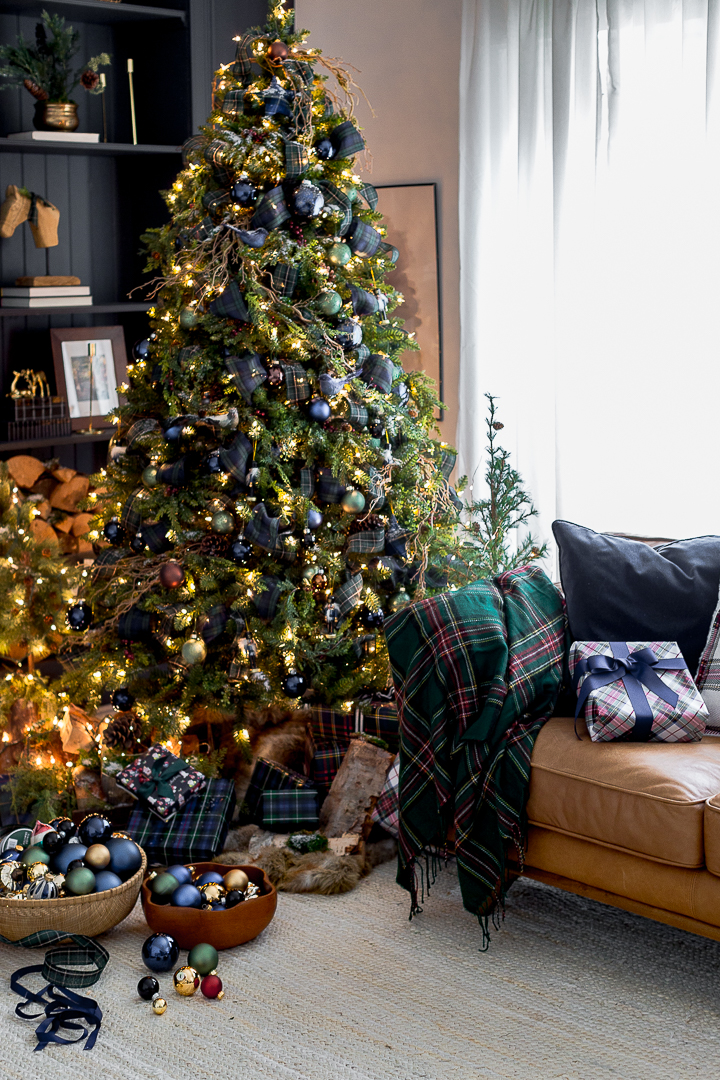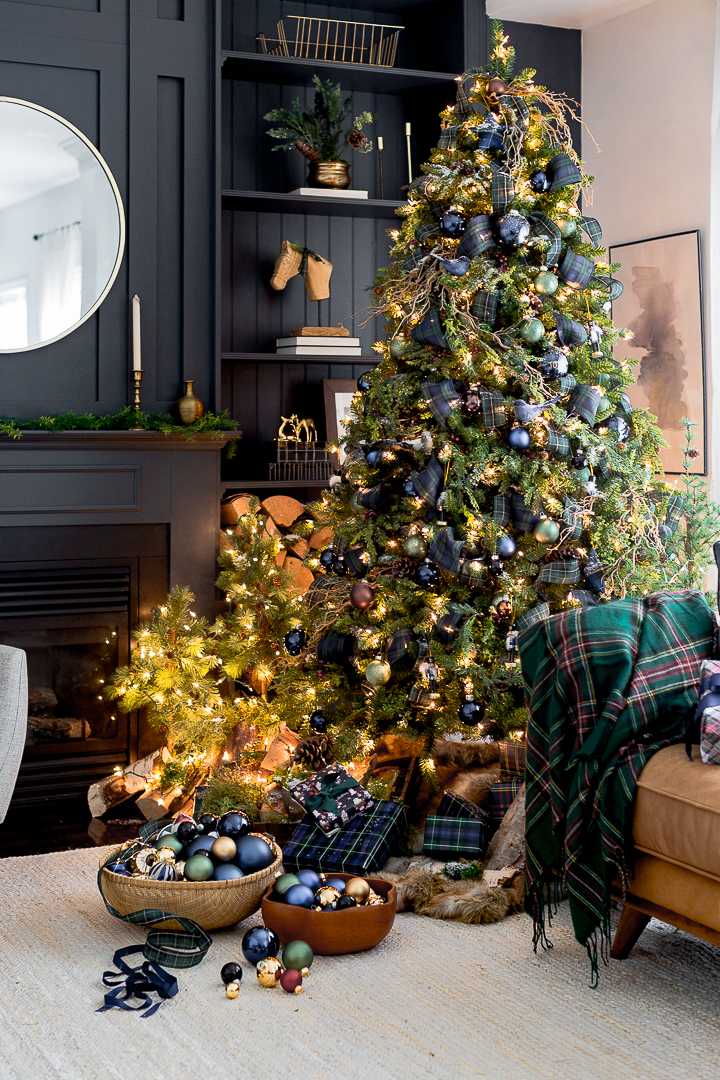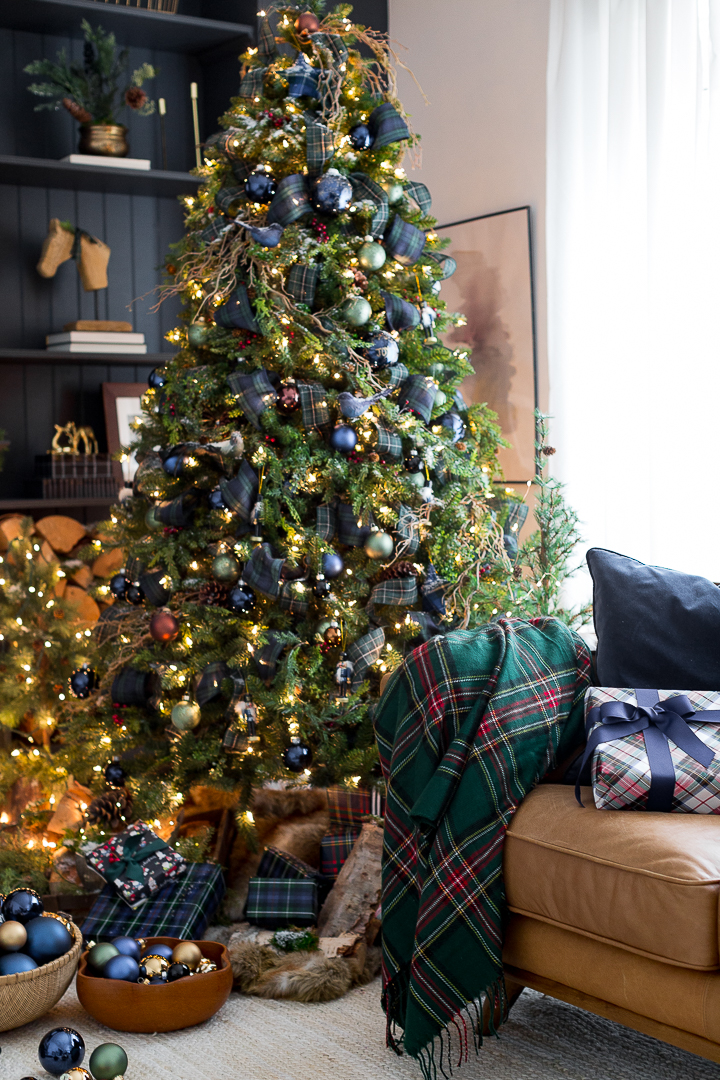 Here is a little surprise…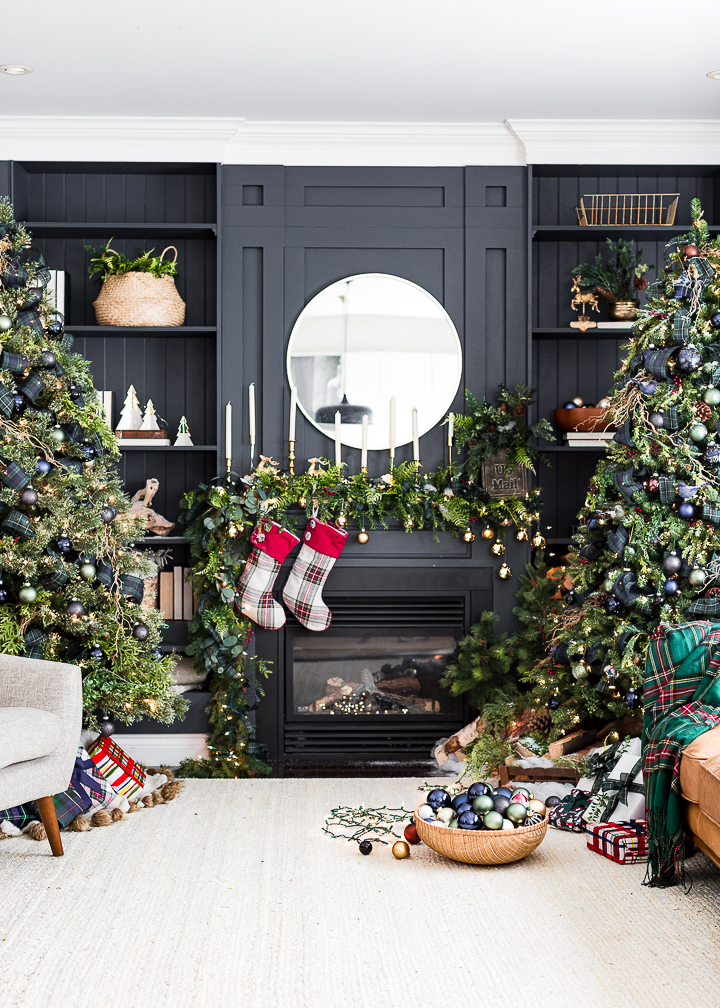 There are TWO trees in the room this year…:)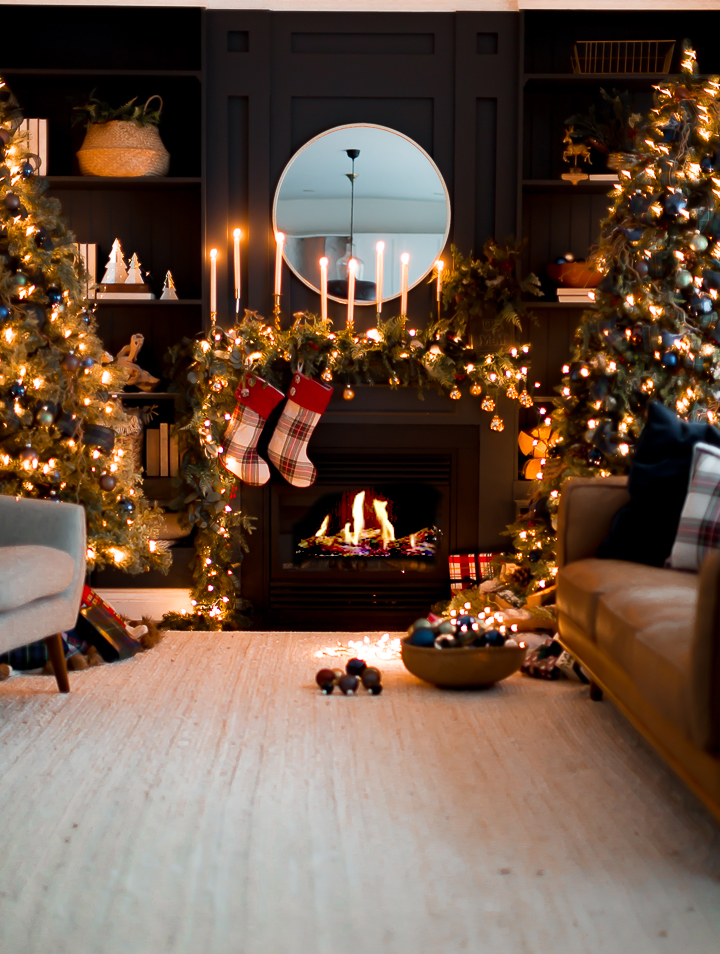 And I LOVE the night time glow of them both at night. It fills the room with so much warmth.
So there you go…this year's Christmas TREES. Phew…that was nerve wracking.
Thank you so much for stopping by today. Come back tomorrow so I can share with you the most adorable ornaments I painted the other day…:)
Hope you see you soon.
Much love,
Lucy.