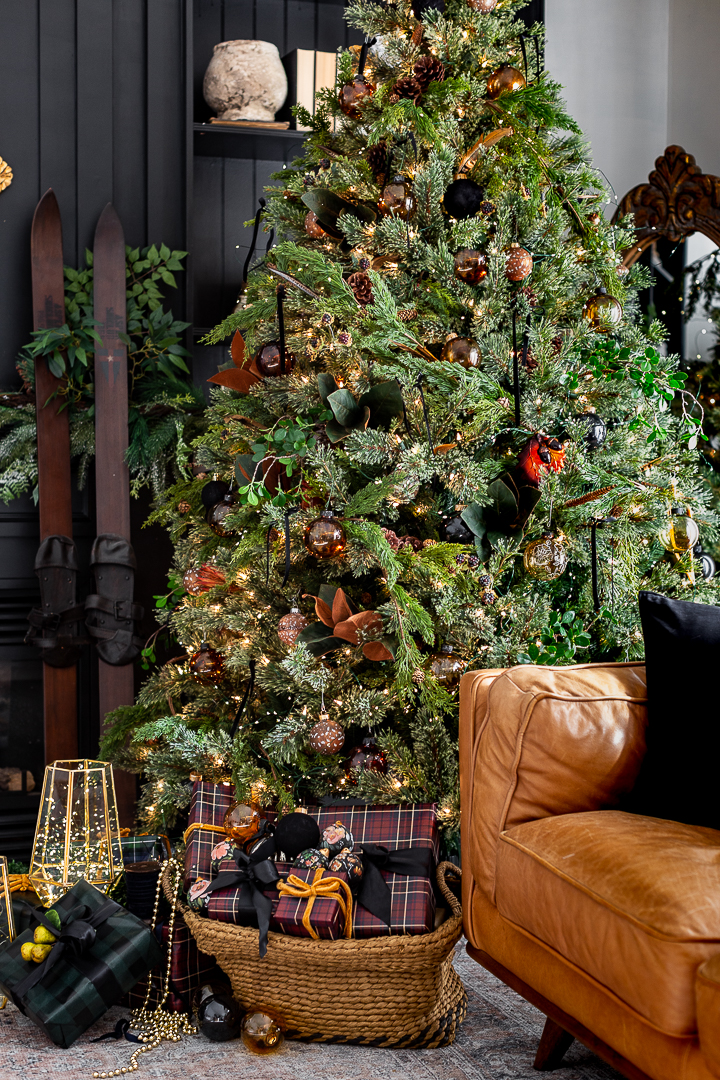 Hello friends. I hope you've had a great week. Each year when I share my tree, I become extremely nervous and insecure. This year in particular, I'm nervous about my amber and black Christmas tree because the timing kinda sneaked up on me. As well as our local Michaels has very low Christmas inventory so I did my best with I had at already and still trying to make it different from other years.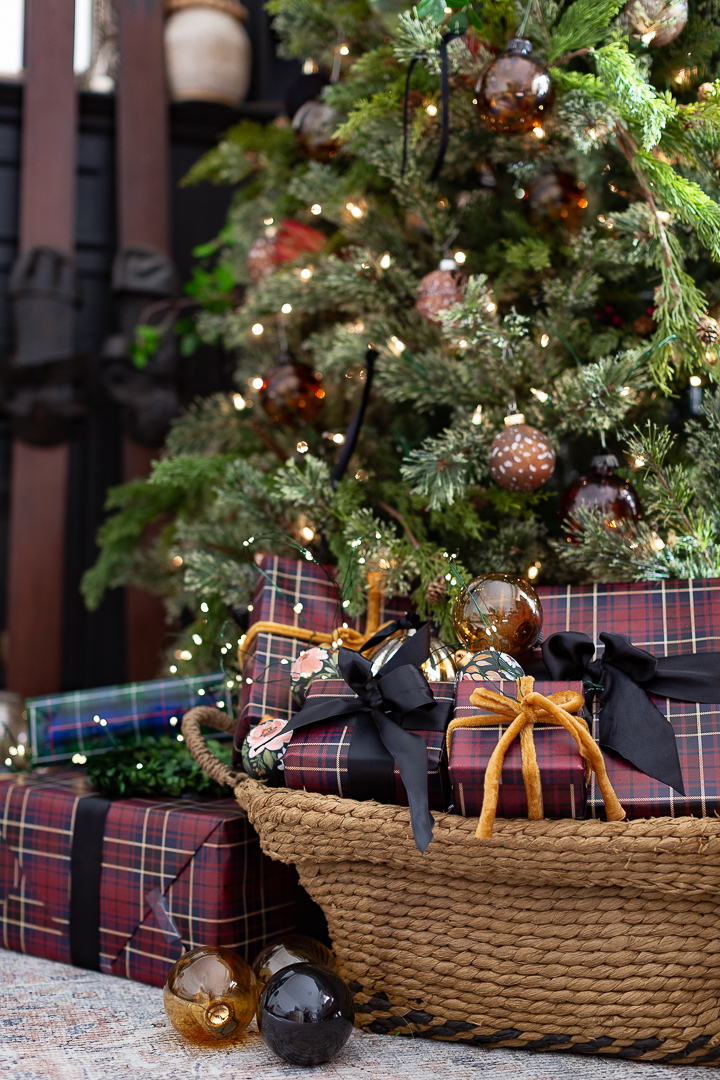 I wanted the tree to look classy and with black and amber glass bulbs. Which I showed how to make HERE.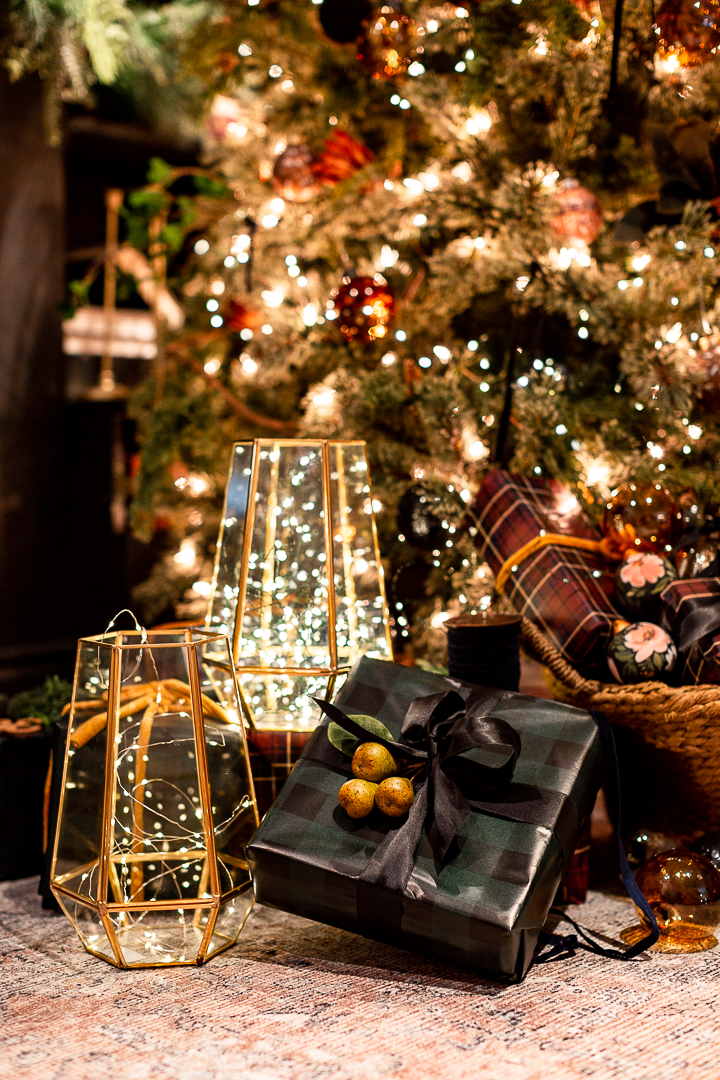 The plaid wrapping paper will never go out style for Christmas in my opinion.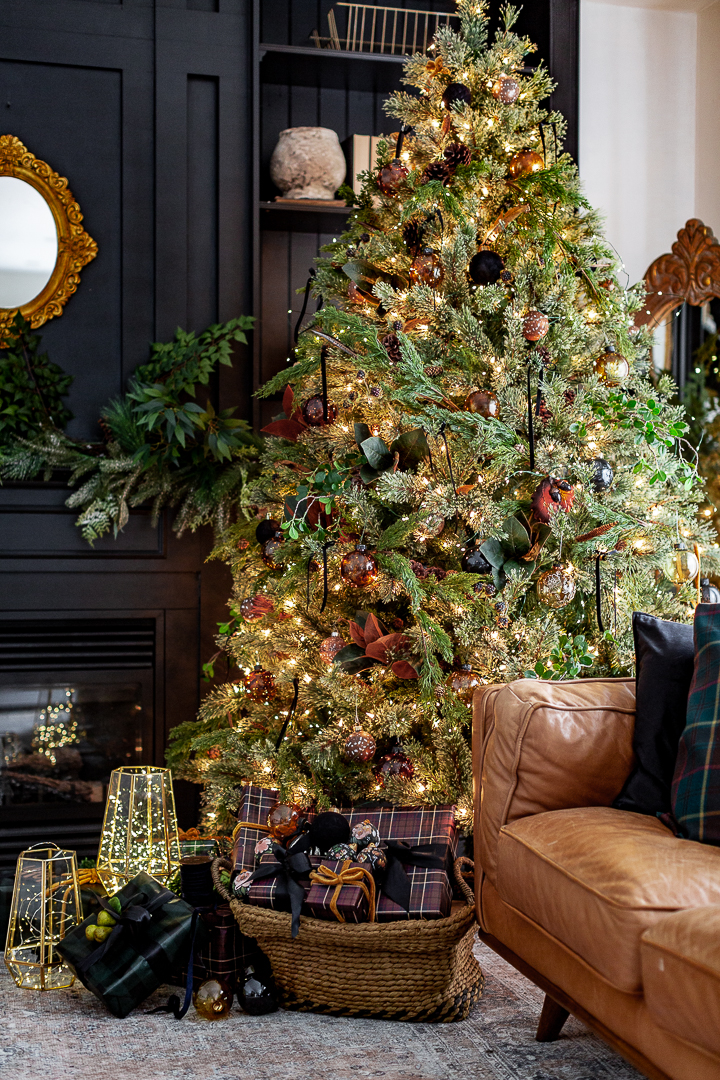 I used some magnolia leaves to fill in some of the holes and at the same time, the color on the back of the leaves coordinate well with the scheme.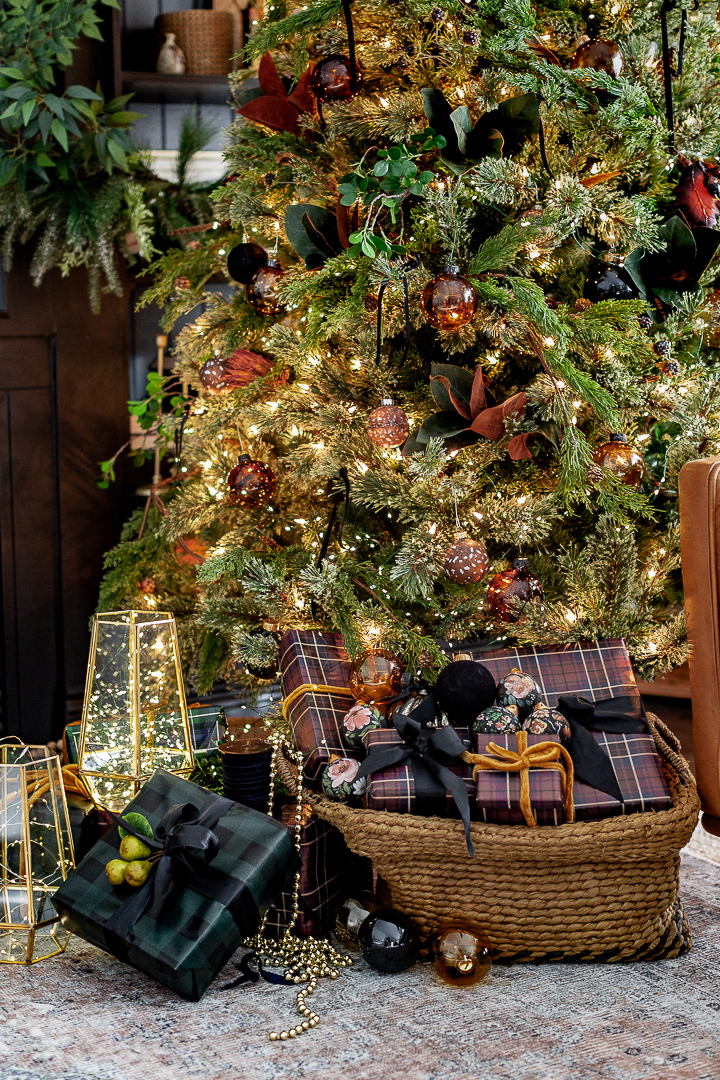 I painted some pretty ornaments as well.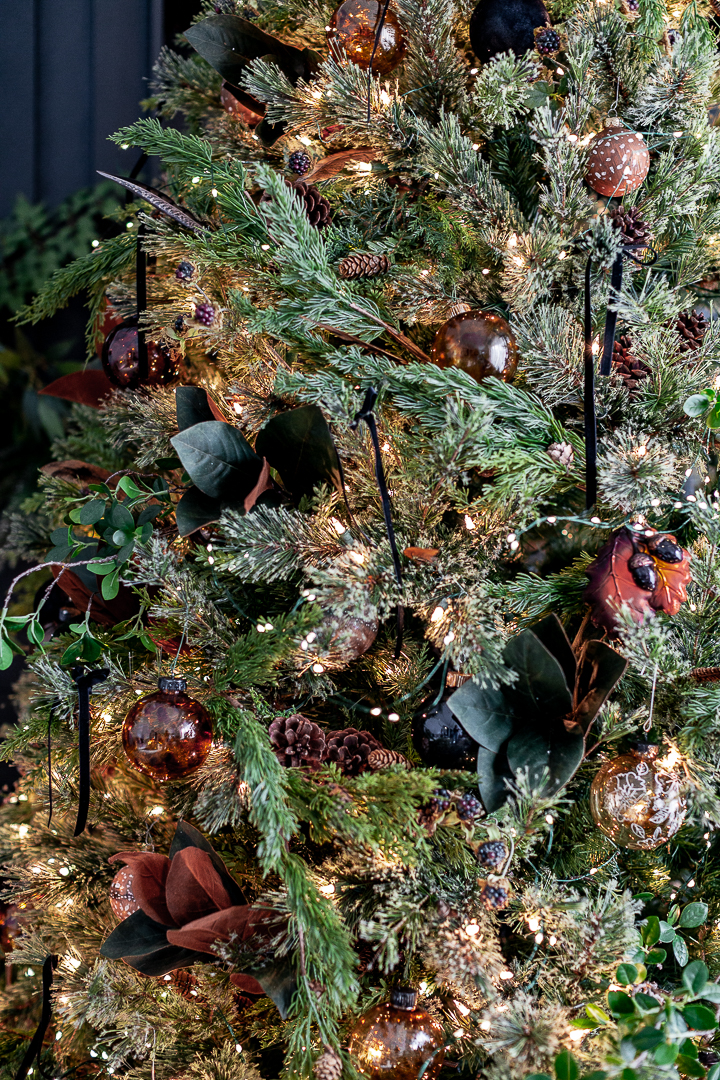 And used some of my old deer ornaments. You can see how I made them HERE.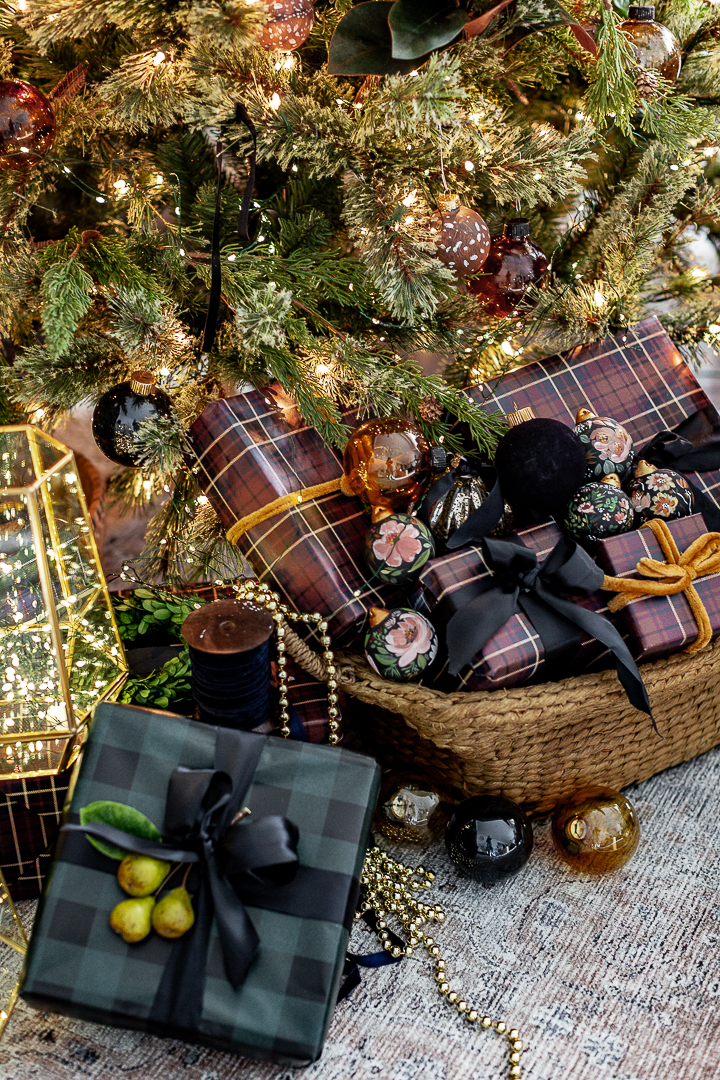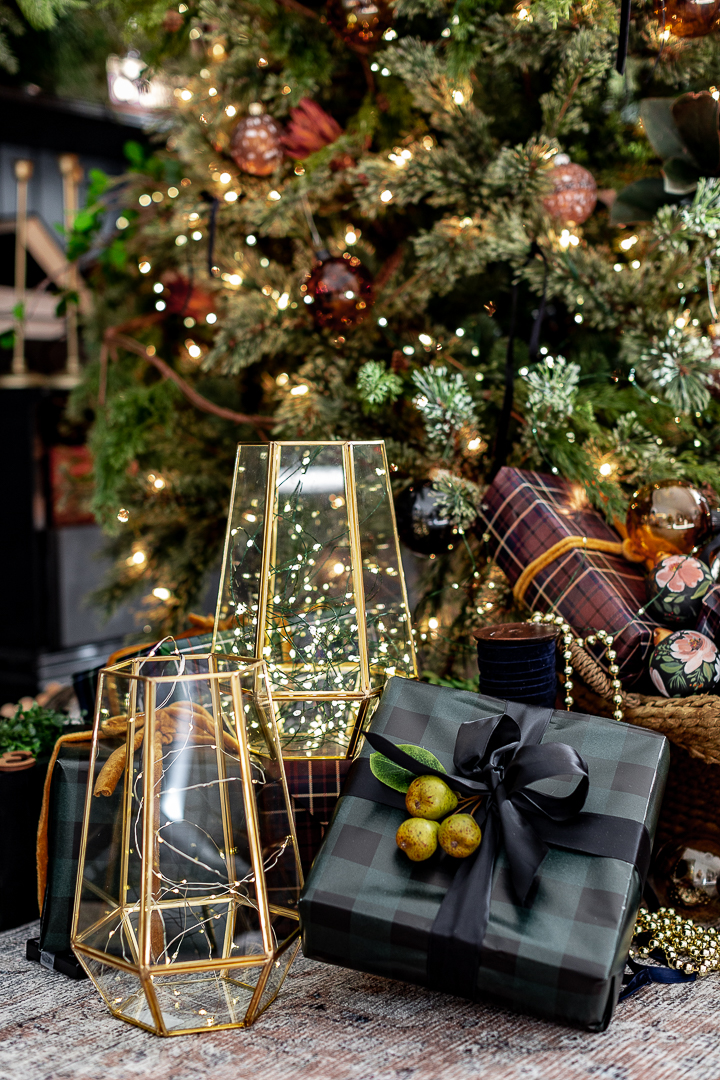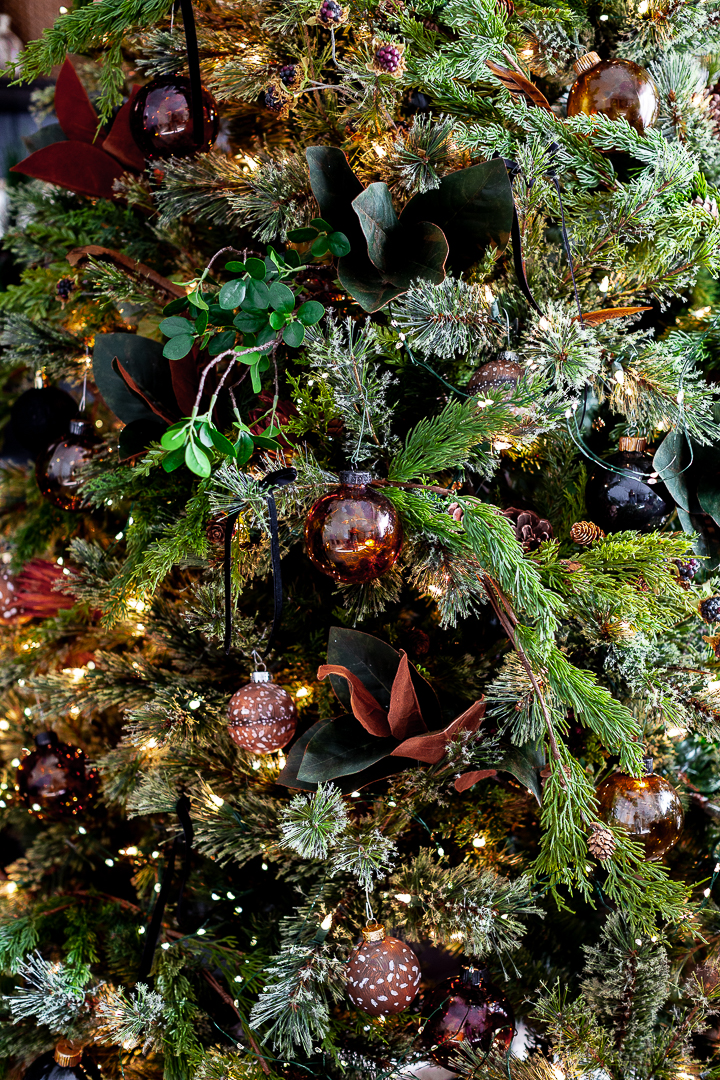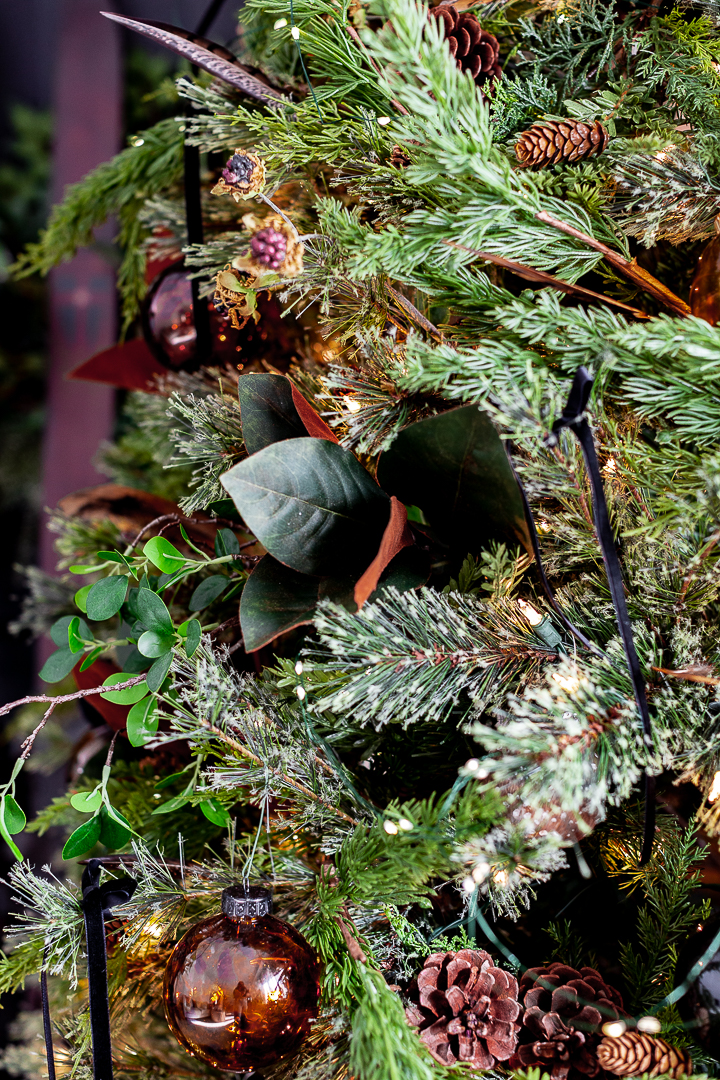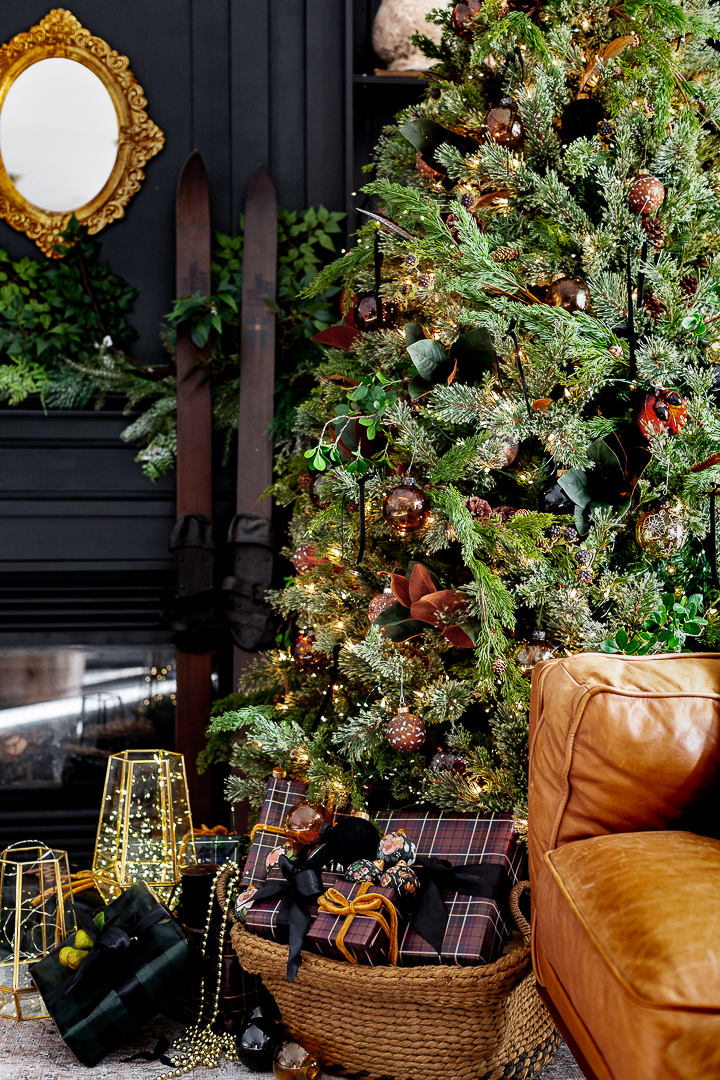 I had these old vintage skiis from a few years ago. I think they look so cool there. I haven't finished the mantel yet and as a matter of fact, the greenery is just sitting there with the tags still on…lol But I can't wait to share because I think it's going to look so pretty. 😉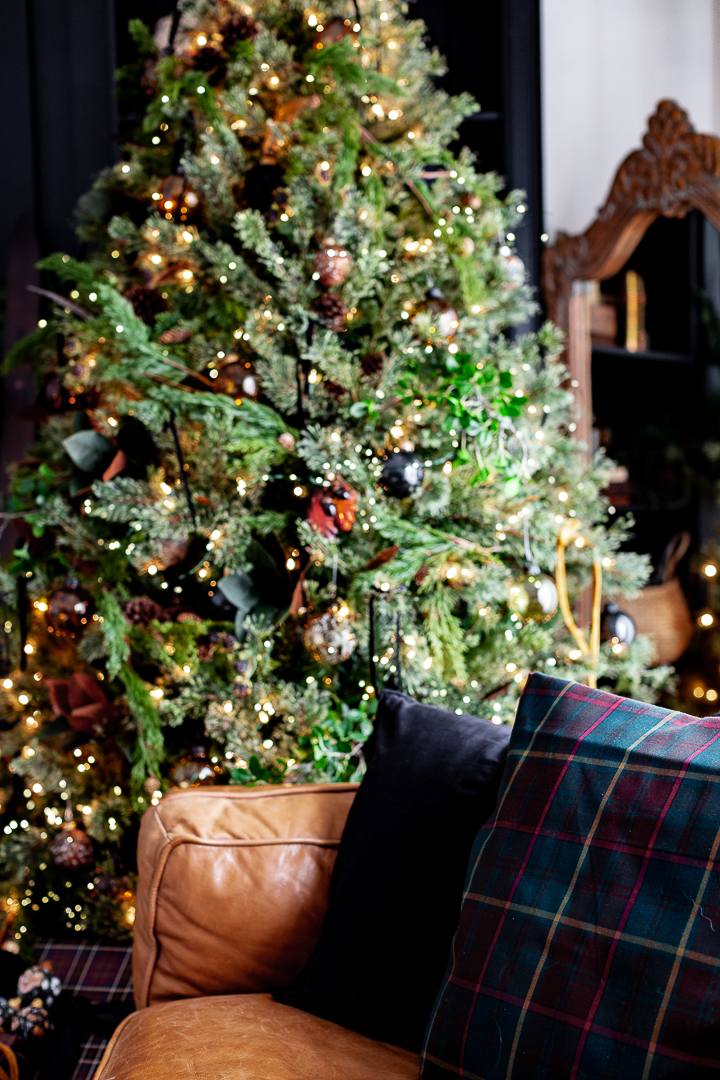 That's it for now, please stay tuned for more soon and don't be surprised if my tree changes again in a few days. In the meantime, here are some GORGEOUS trees from my friends.  
Ella Claire & Co. | French Country Cottage | Handmade Farmhouse