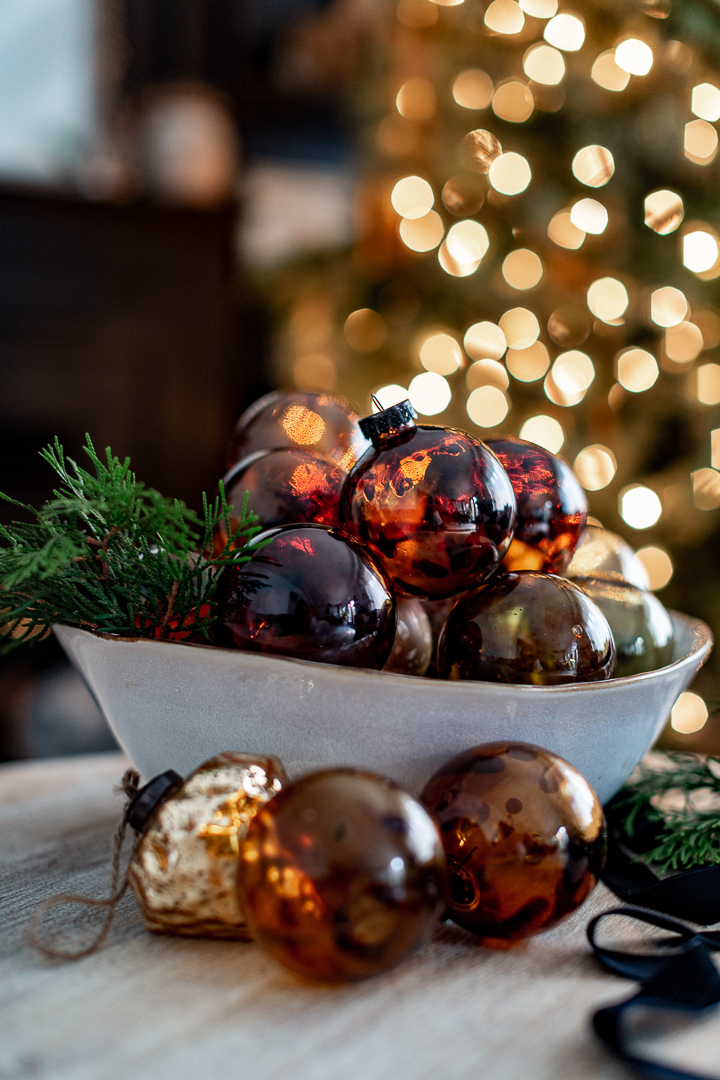 Hello friends. I hope you've been keeping well. It's officially Christmas decorating time around here and you get a little sneak peek to the color combo I will be using this year. They're non-traditional colors but I love the elegance so far. I was looking online for some glass amber ornaments , but could not find any so the next logical thing is to DIY glass amber ornaments right?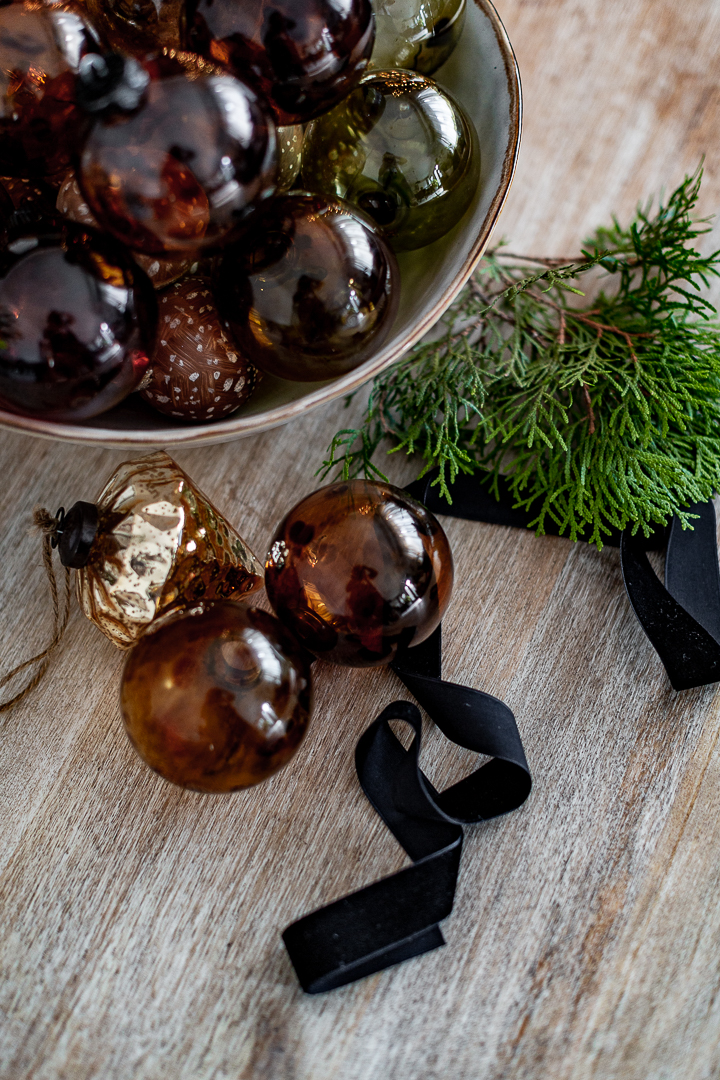 I love how they turned out and I hope you like them too. A couple of important notes before you begin if you're interested in making these yourself; I could not find any glass ornaments so I used plastic ones and because the paint I used is specifically for glass, it was taking a long time to dry . I found that by using a hair dryer, it not only expedited the process, but it also sealed the paint into the plastic a lot better.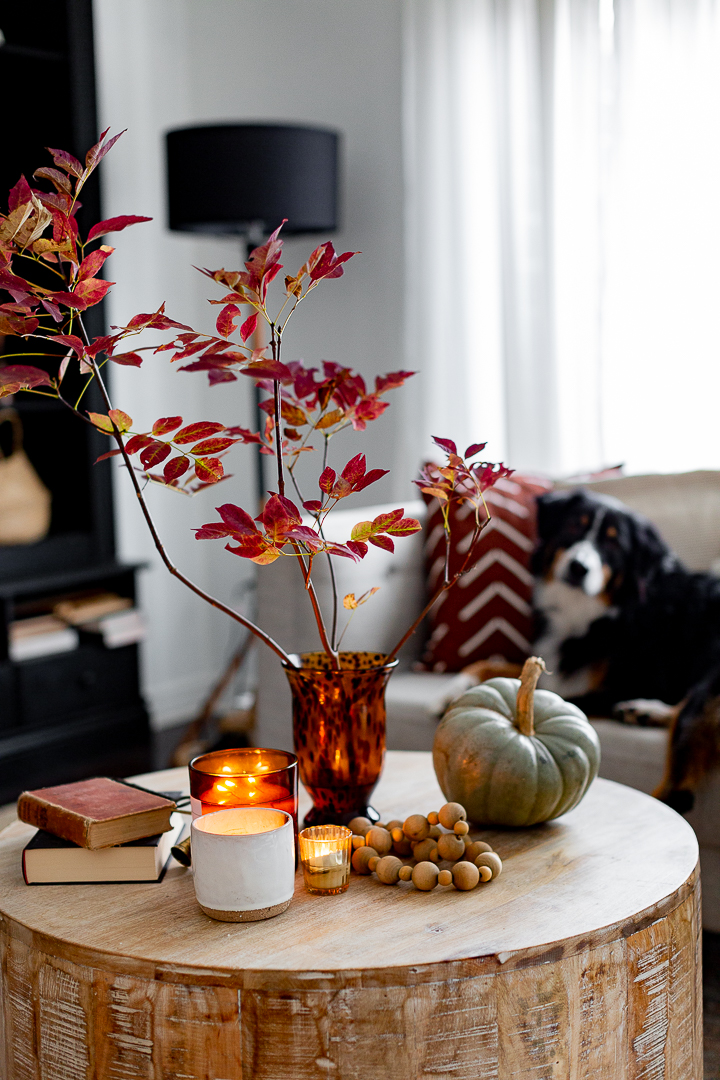 I wanted to create some bulbs that looked like this turtle shell glass bowl and this is how I made them.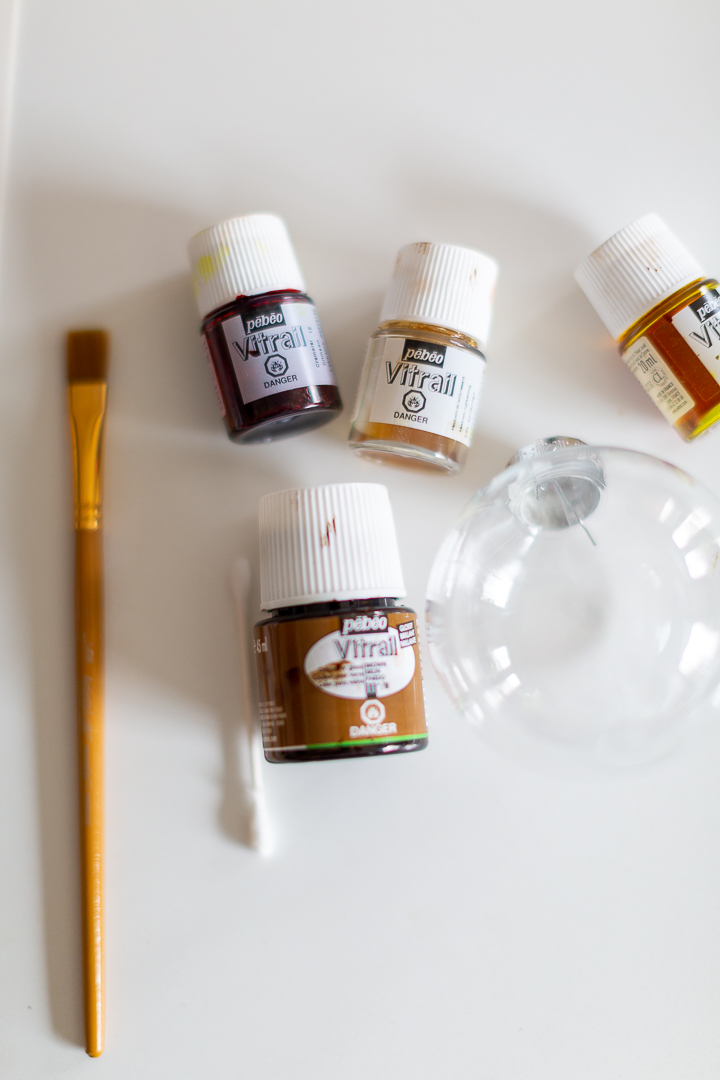 You will need Vitrail glass paint in yellow, red and brown. You will also need glass paint lightening medium. NOTE:The lightening medium is very important because the brown is very dark. An inexpensive paint brush (the brush will not be usable after) Glass or plastic clear ornaments. (preferably glass) Small container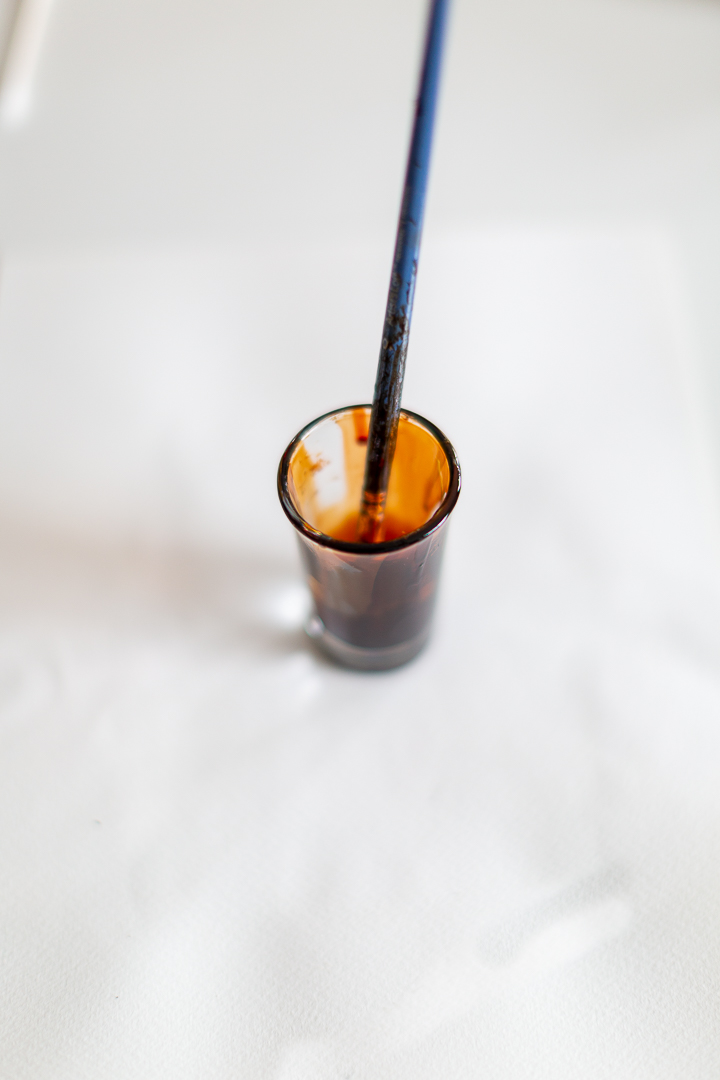 1. Protect your surface with drop cloth or plastic bag. 2. Place some brown, yellow and red paint into a small container. (2:1:1 ratio) Add a few drops of the lightening medium to your liking. Stir it all together.
3.Pour paint into ornament. 4.Cover opening an shake paint all around until completely covered.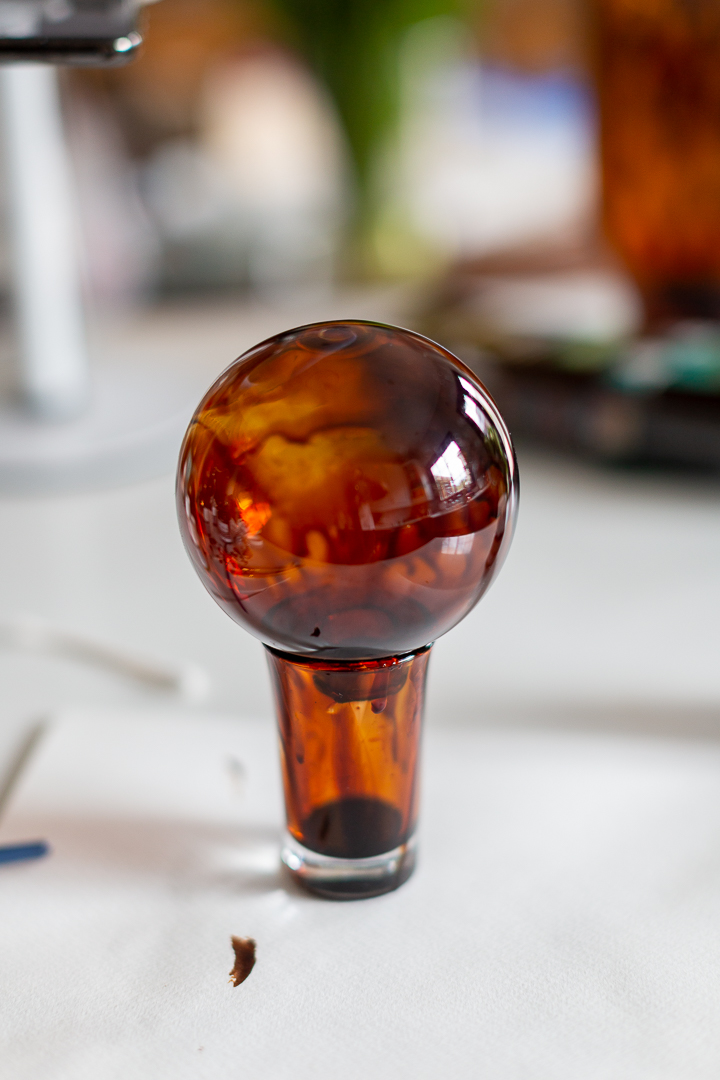 5.Place bulb upside down and let the paint drip. I used the same shot glass to catch the paint so I can use it again for another ornament. NOTE: I used plastic ornaments, I found that as soon as the paint was even, I used a hair dryer so the paint would stop dripping.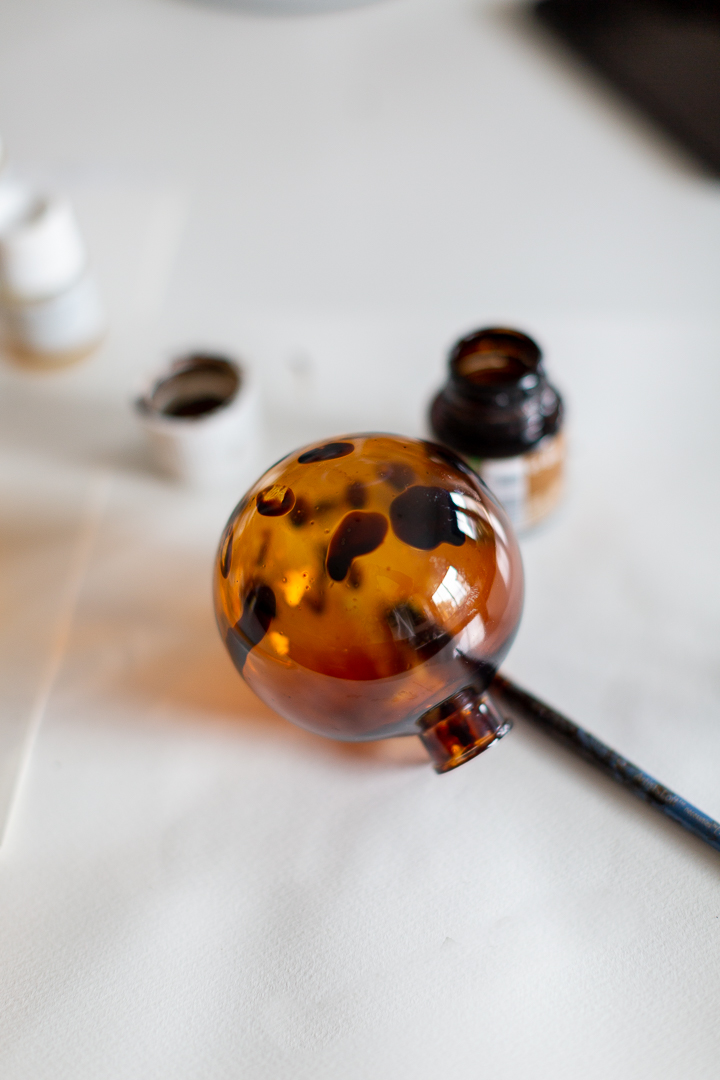 OPTIONAL: Dip the brush into pure brown paint and paint a few dots to achieve the turtle shell look. Move the ornament around a bit so the paint spreads a little. Use a hair dryer to set in place.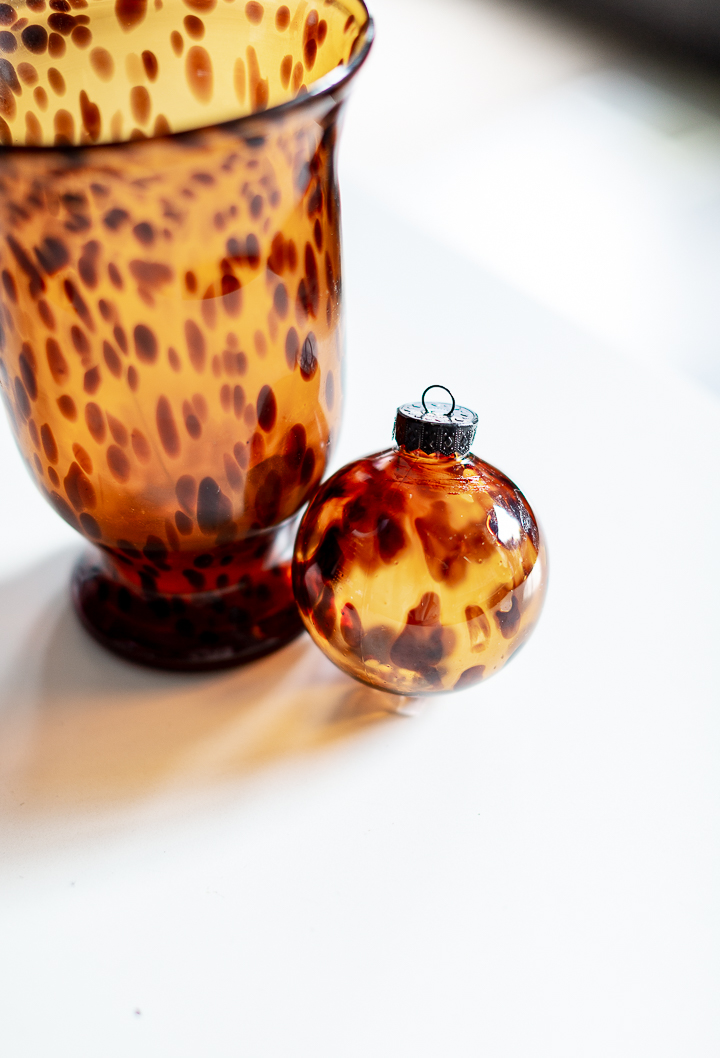 Here is my inspiration and the final result. I love how it turned out! You can also watch a little video of the process HERE. 
I left some solid amber.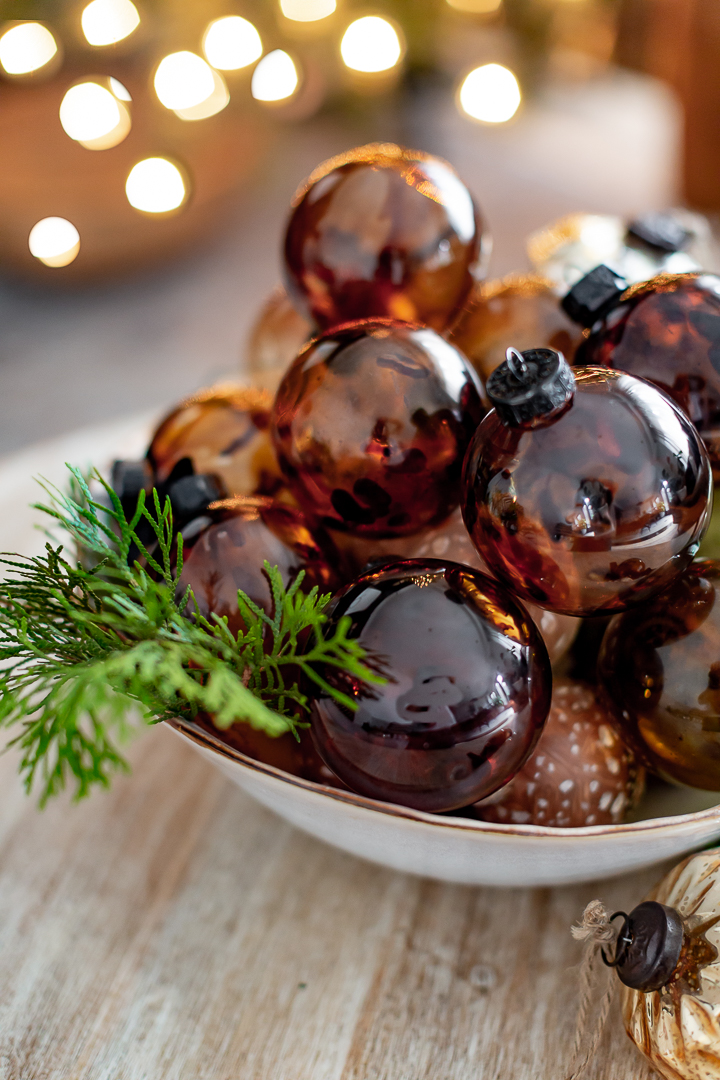 The process itself is fairly easy but a little time consuming as you wait for the paint to dry. 
I also made some green. You can make any color to match your decor. I hope you enjoyed my first Christmas craft of the year. Here are some other gorgeous DIY's from my friends. A huge thank you to Kristen for putting this hop together. Much love, Lucy
How to Elevate Cheap Christmas Ornaments by Ella Claire & Co | DIY Paper Star Garland by Inspired by Charm | Simple Inexpensive Christmas Decor by French Country Cottage | DIY Amber Glass Ornaments by Craftberry Bush
7 Inexpensive Christmas Decor Ideas by Handmade Farmhouse | How To Decorate For Christmas On A Budget by Zevy Joy | Botanical Christmas Village by City Farmhouse