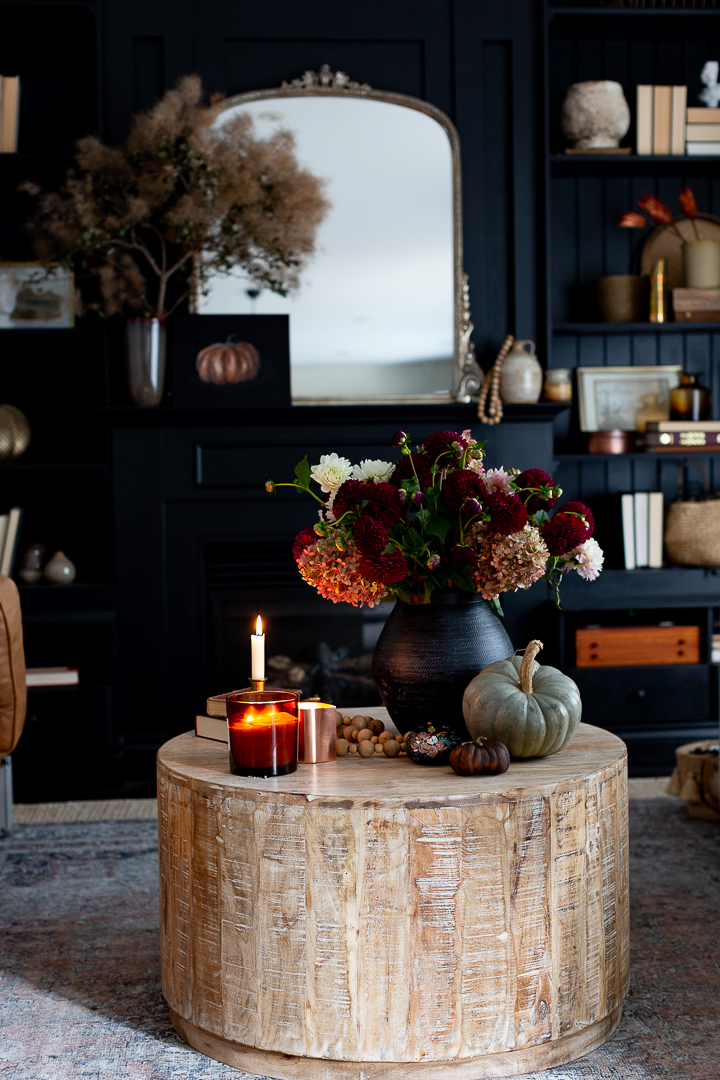 Hello friends. So happy to be back here with you. This time, I wanted to quickly share a little cozy fall decor ideas along with my talented friends and hosted by my sweet friend Kristen.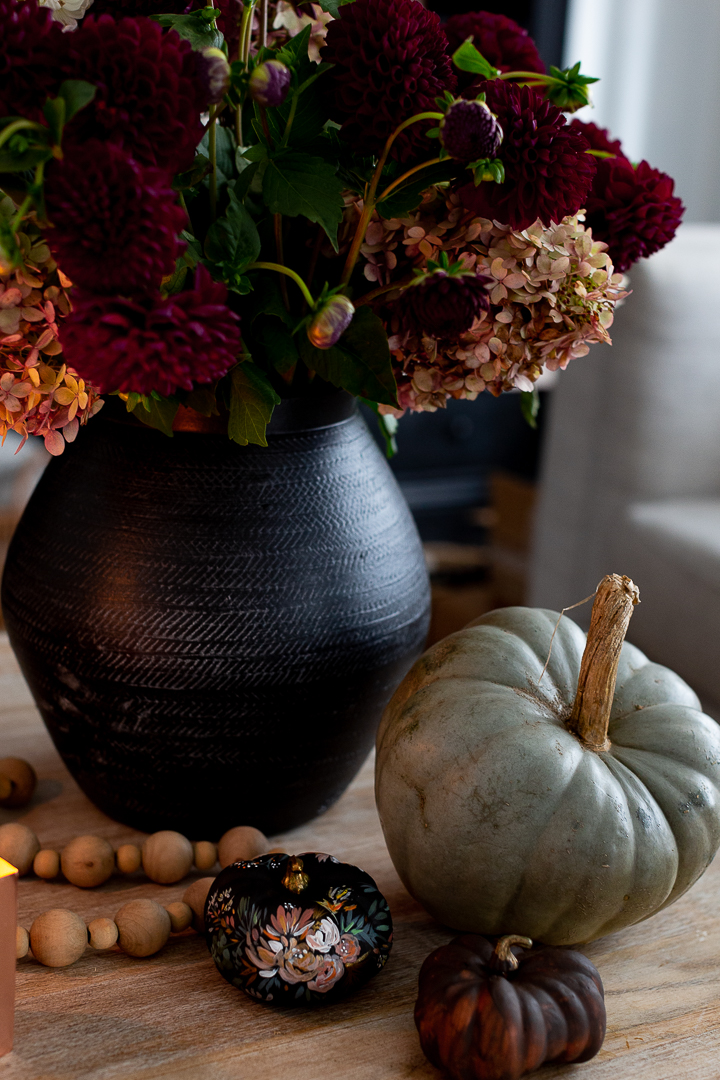 The other day I painted this cute little pumpkin. You can see a fun REEL. Reels are actually pretty tricky as it took me longer to edit the 27 second video than the actual painting of the pumpkin. lol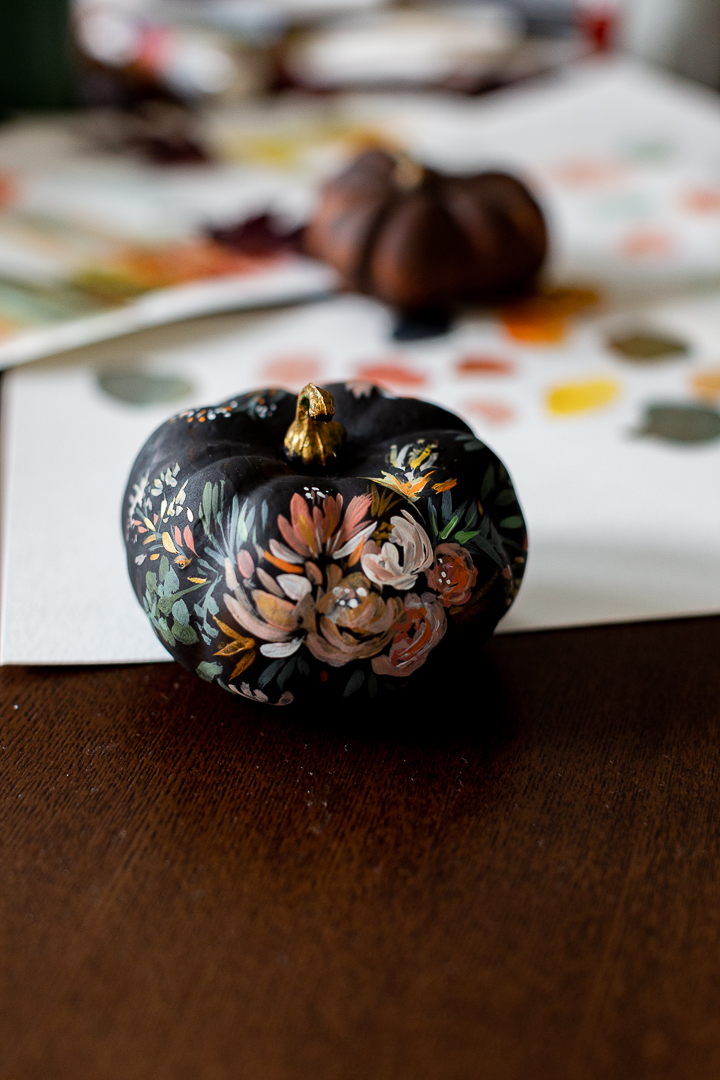 Here's a close up…:)
One of the easiest ways to cozy up your home is with the warmth of candle light. There are so many gorgeous fall scents out there, but even little tea candles in a an old amber jar looks so pretty.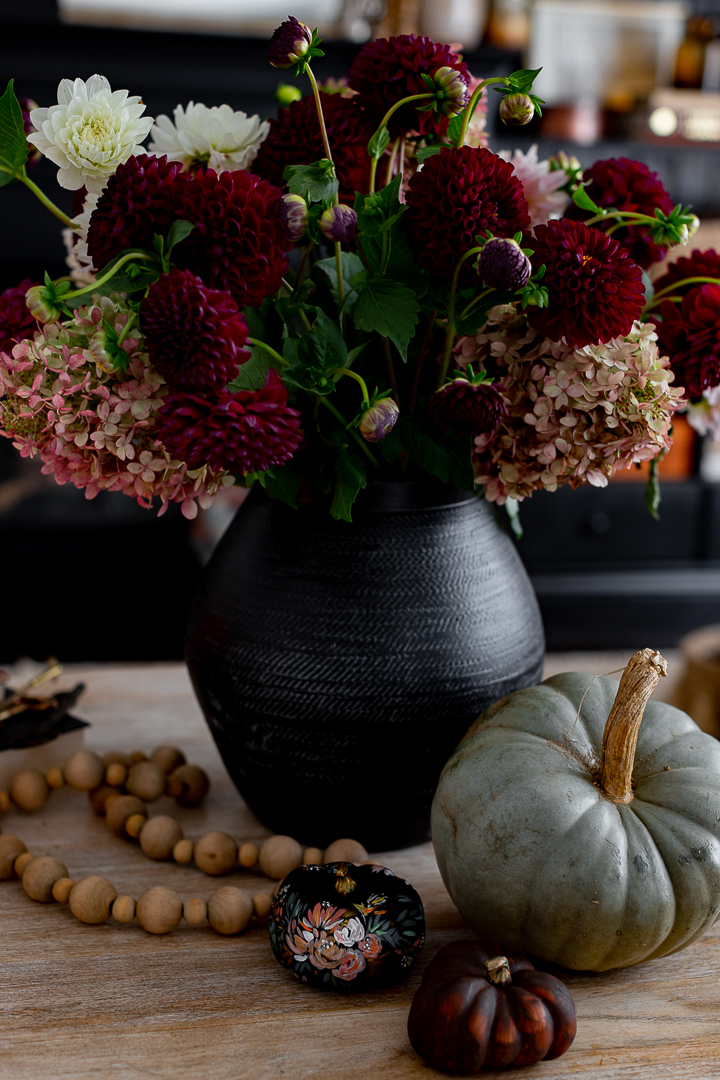 I cut some hydrangeas from our garden and I love the color and texture. It was my birthday on Thursday so I treated myself to some gorgeous dhalias 🙂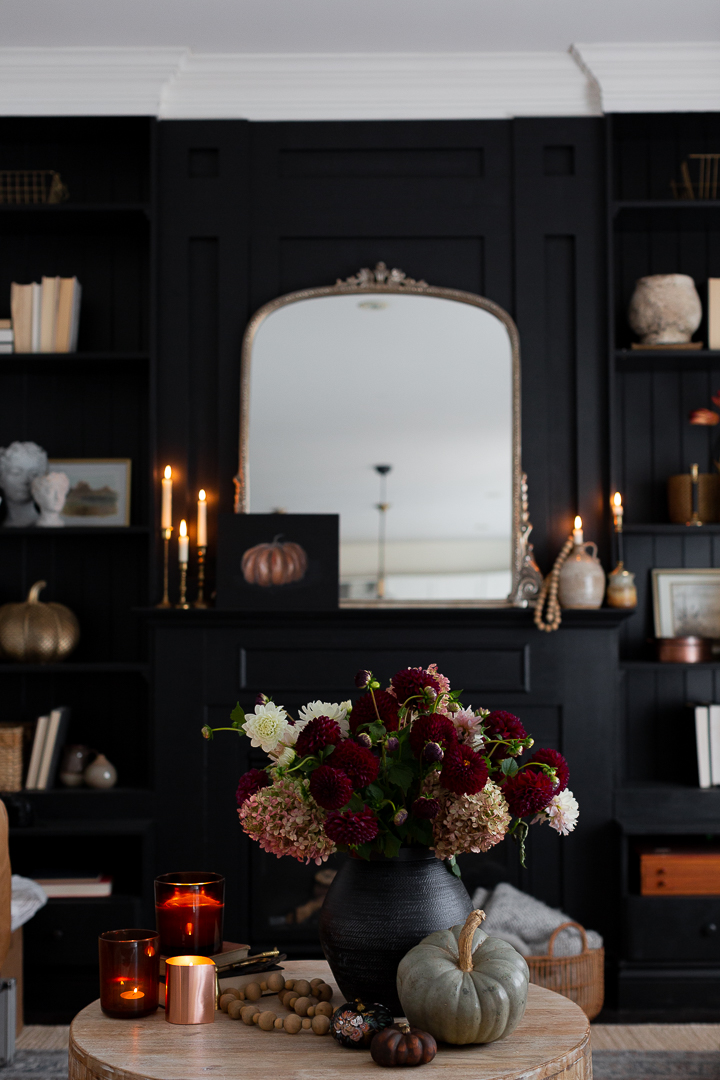 The colors are so warm and pretty don't you think?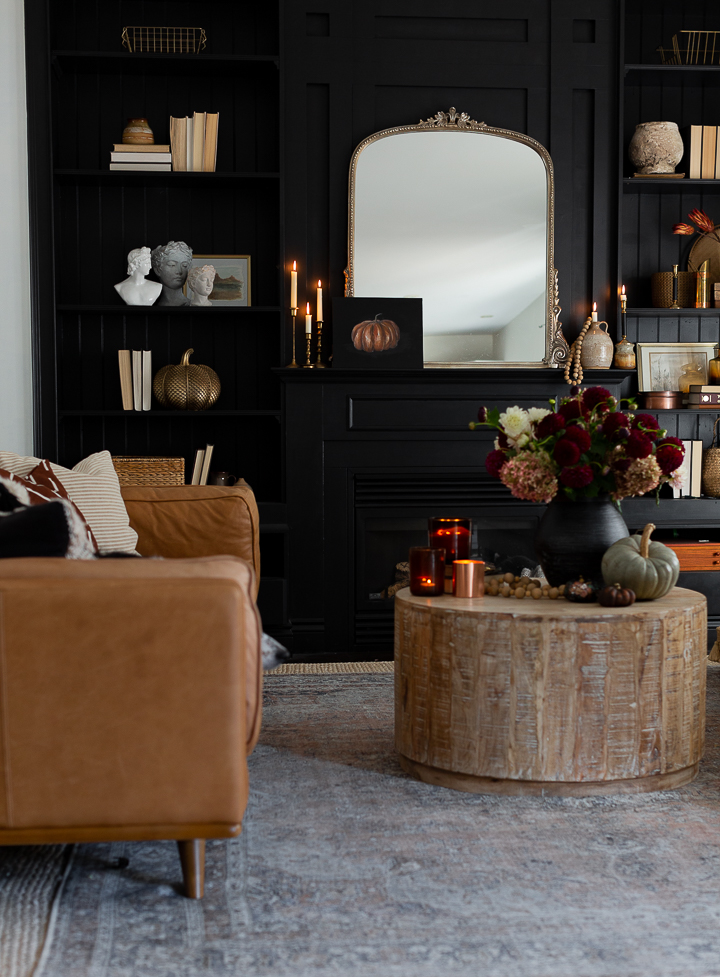 I also placed some candles in our mantel and I love how the sparkle.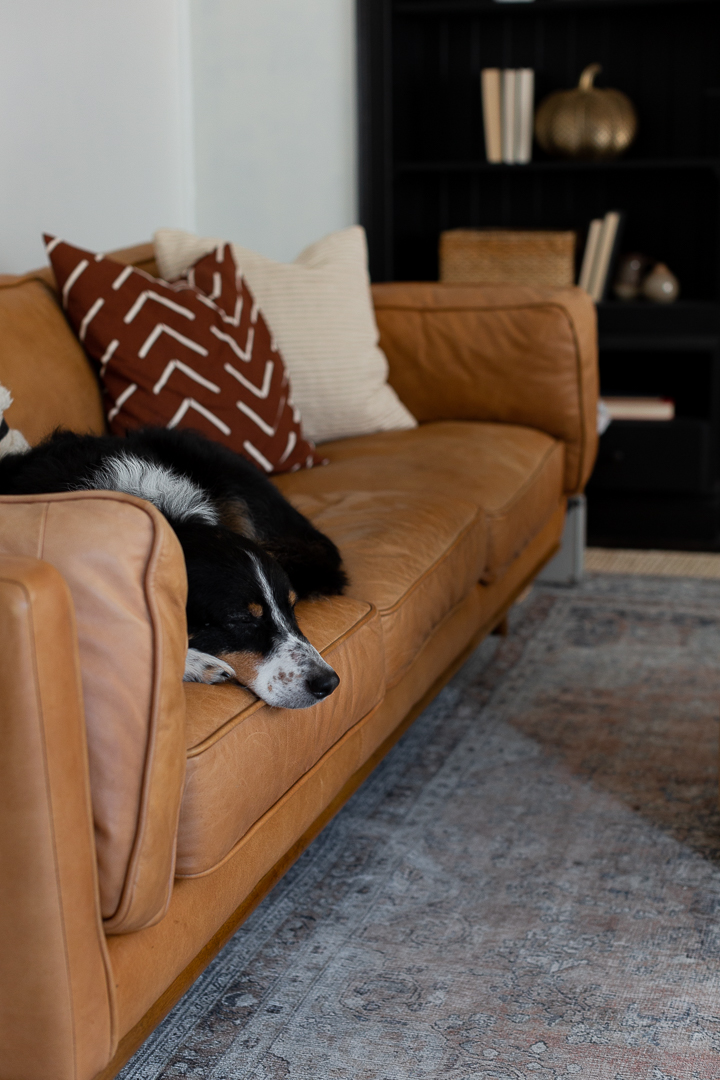 He's cozy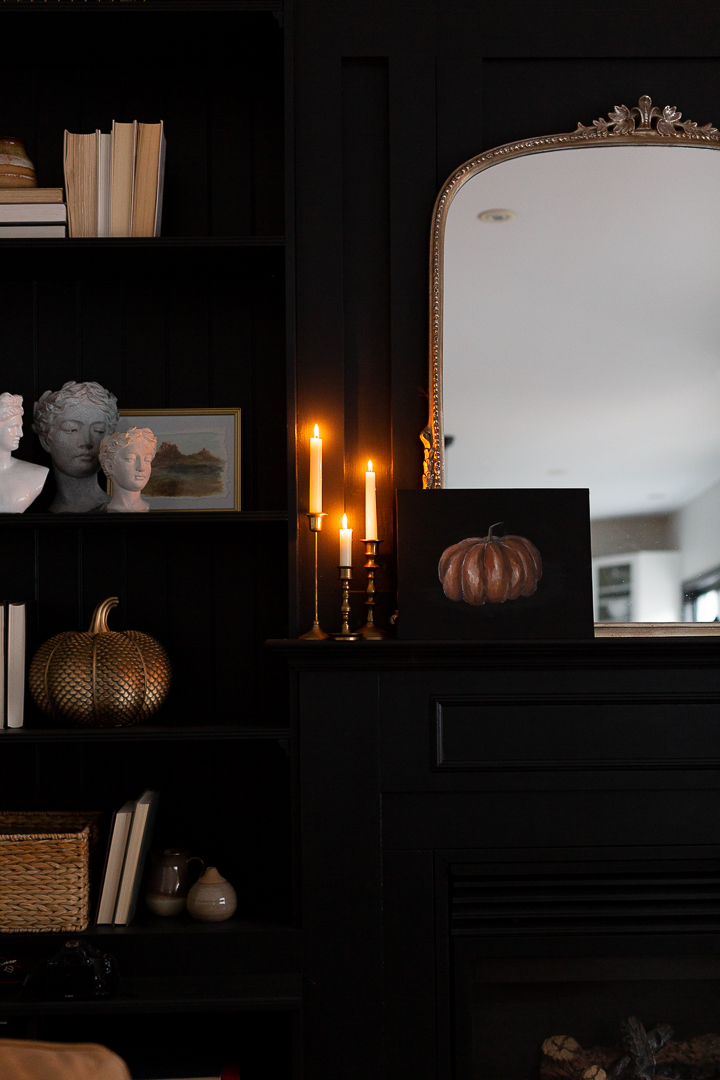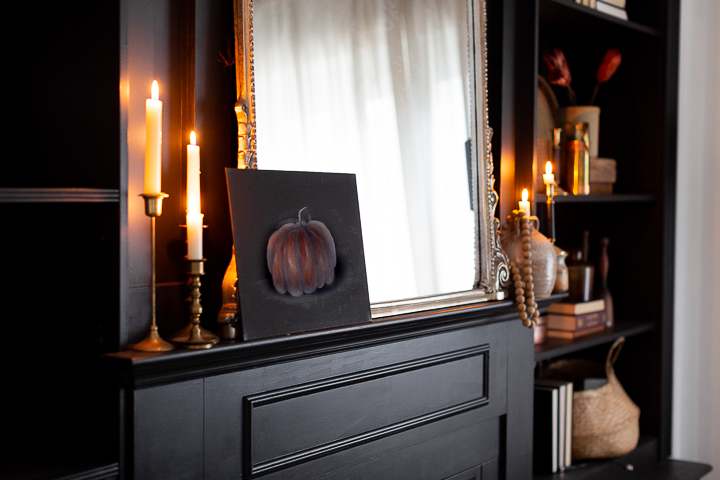 There's something so cozy about a moody wall…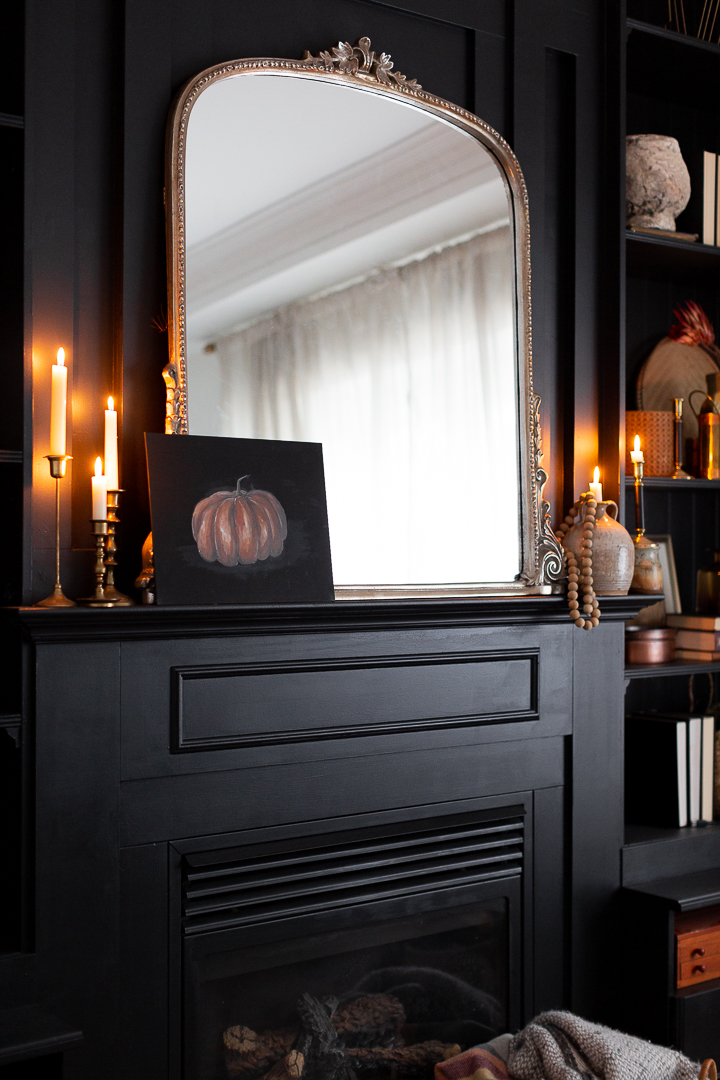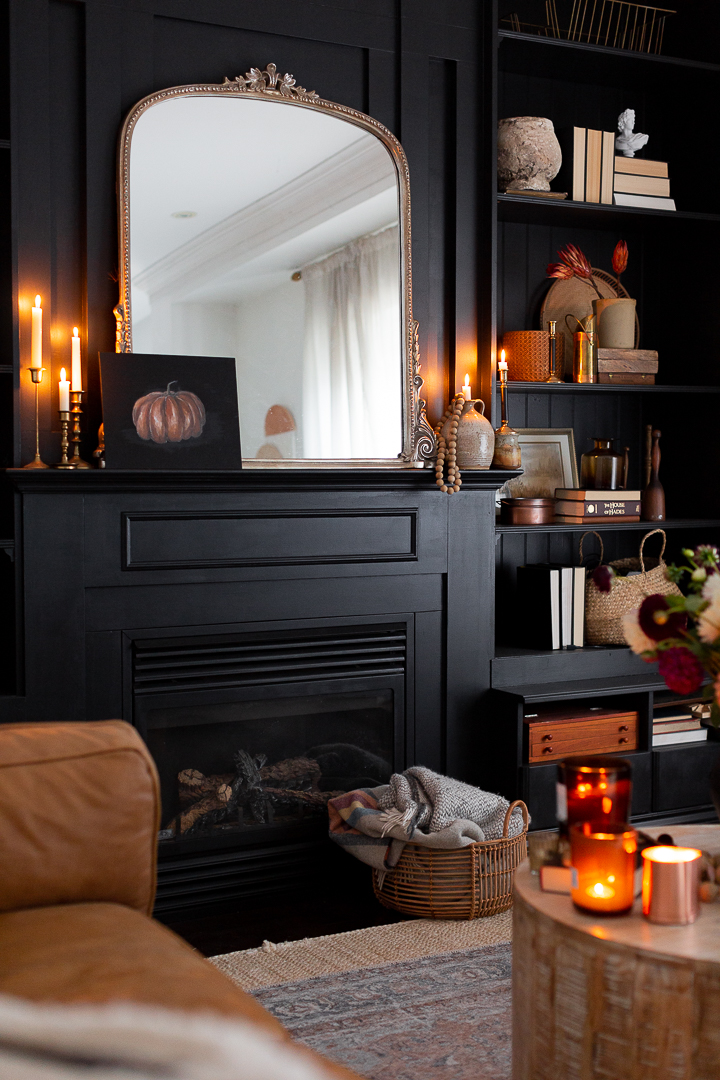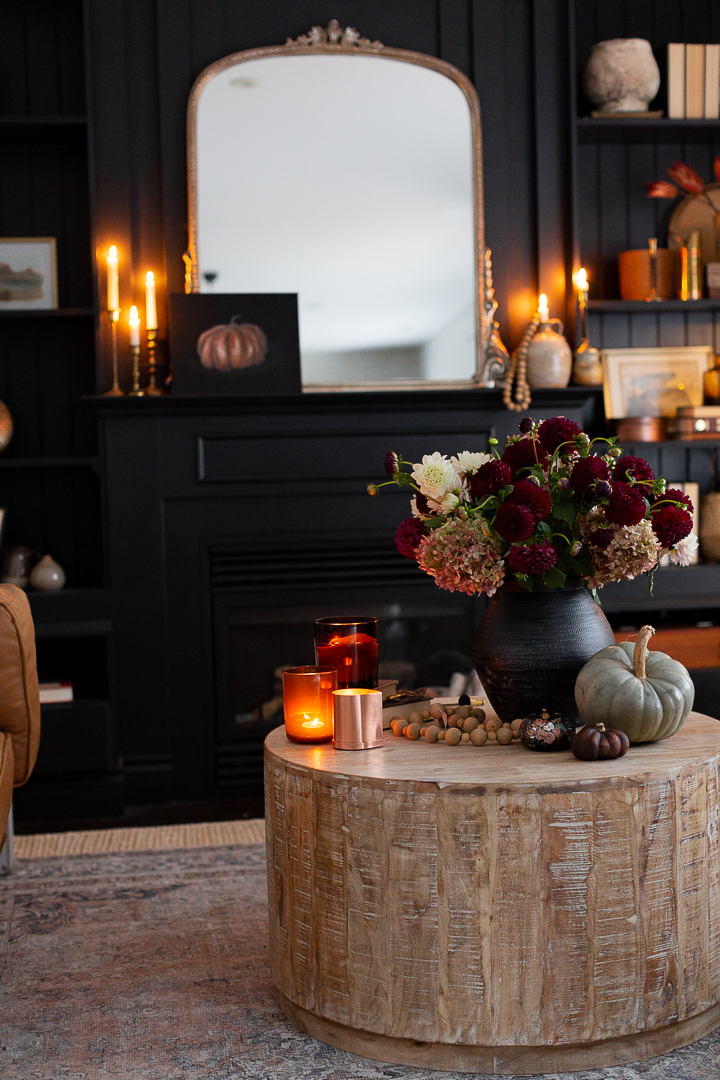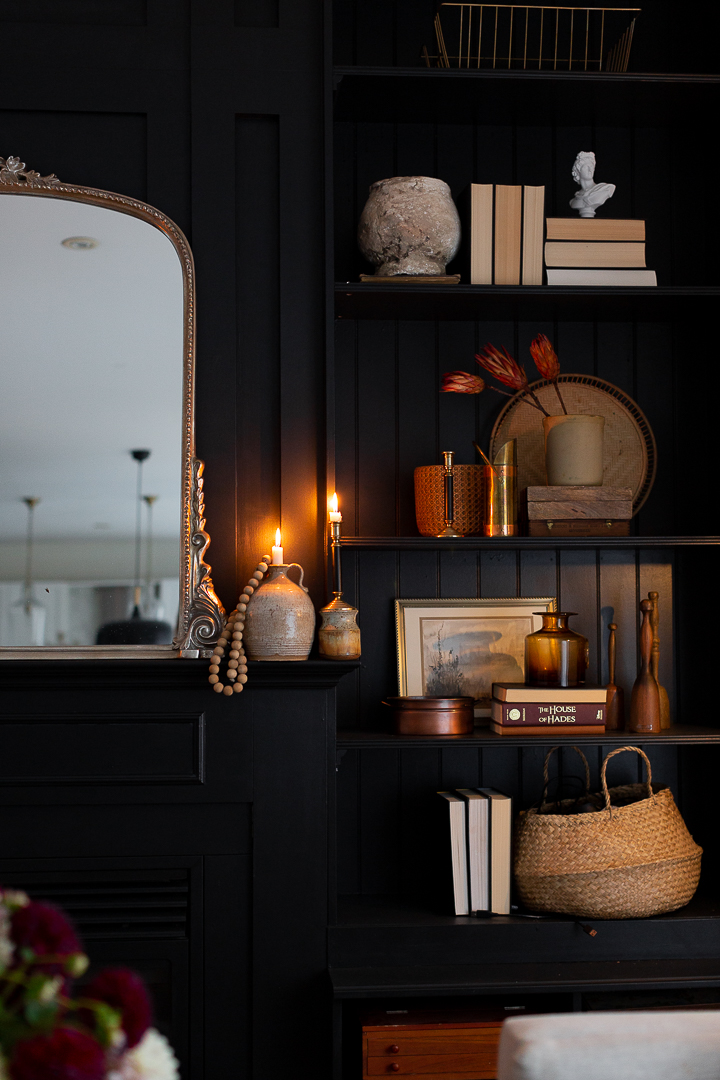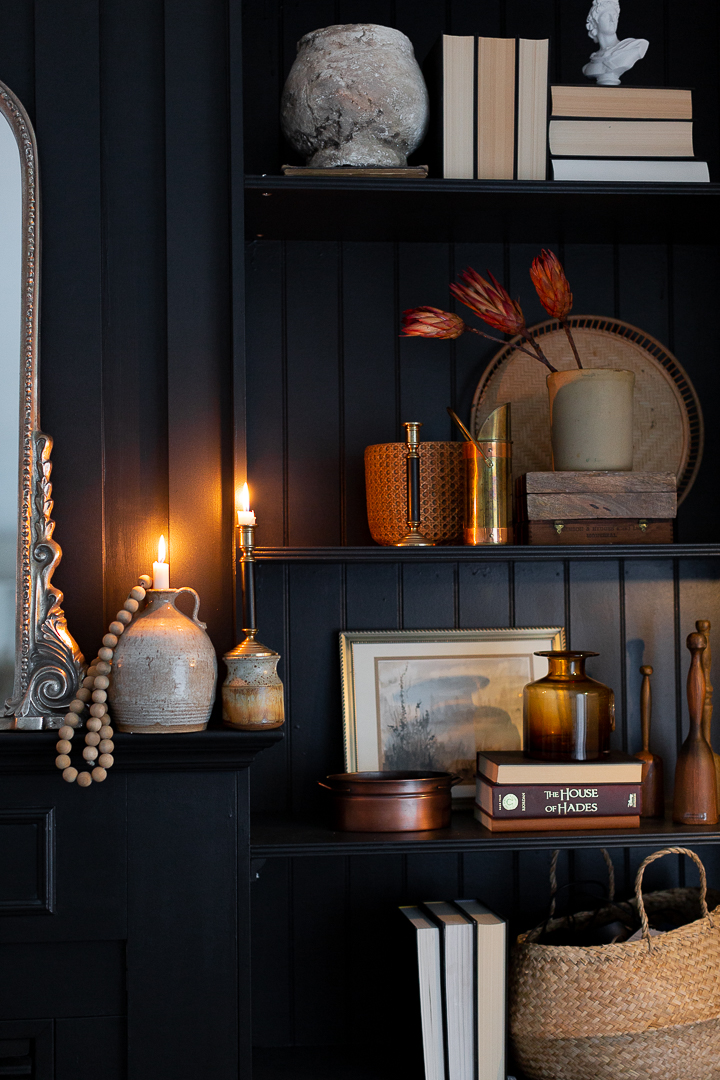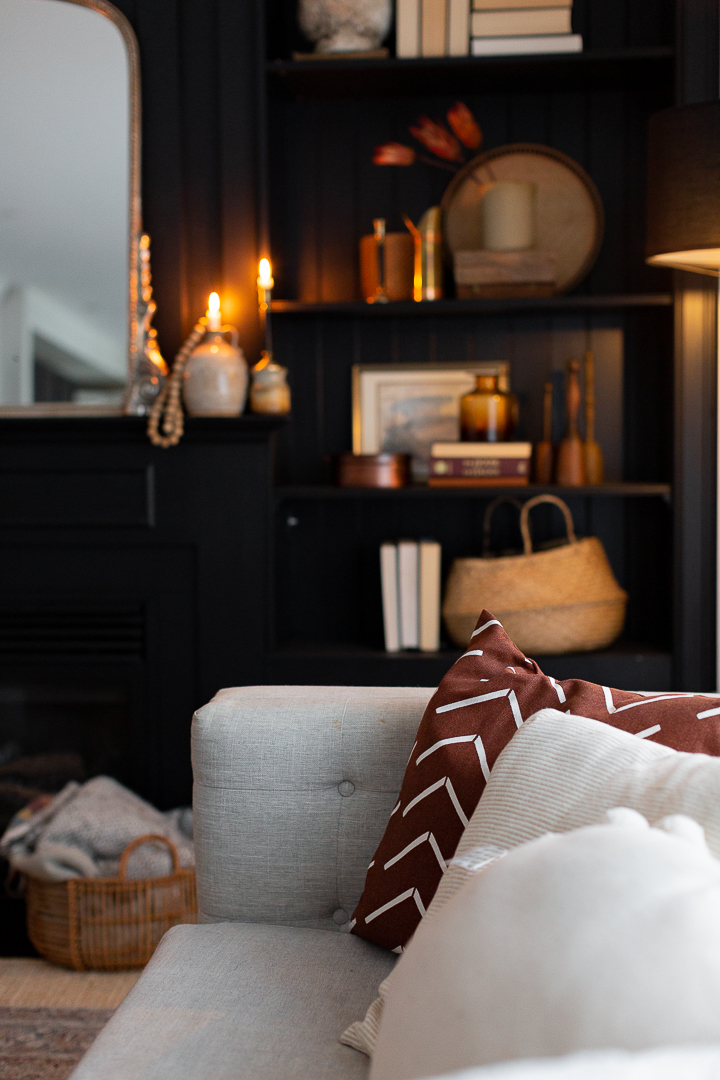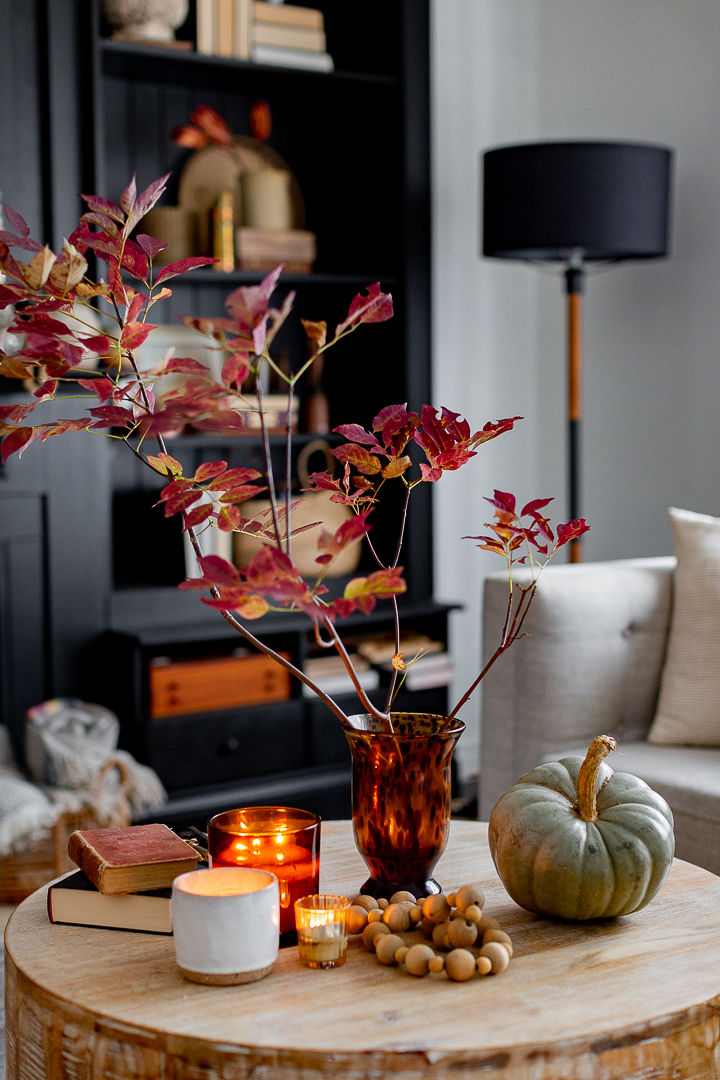 By adding different textures and warm tones you can achieve the coziest feel at home. Please don't forget to visit the most gorgeous scenes below. Thank you so much for stopping by and see you soon. xo Lucy
Ella Claire & Co. | Craftberry Bush | Inspired by Charm | French Country Cottage