Hello friends.  It's the most wonderful time of the year and I can't believe that we're celebrating the 10th annual HOLIDAY HOUSEWALK.
I truly feel that the Holiday Housewalk hosted by my dear friend Jennifer Rizzo was what helped my little blog grow. I'm forever grateful to her for that.
In order to see the HOLIDAY HOUSEWALK 2020 in its entirety, please click the image below to take you to the beginning.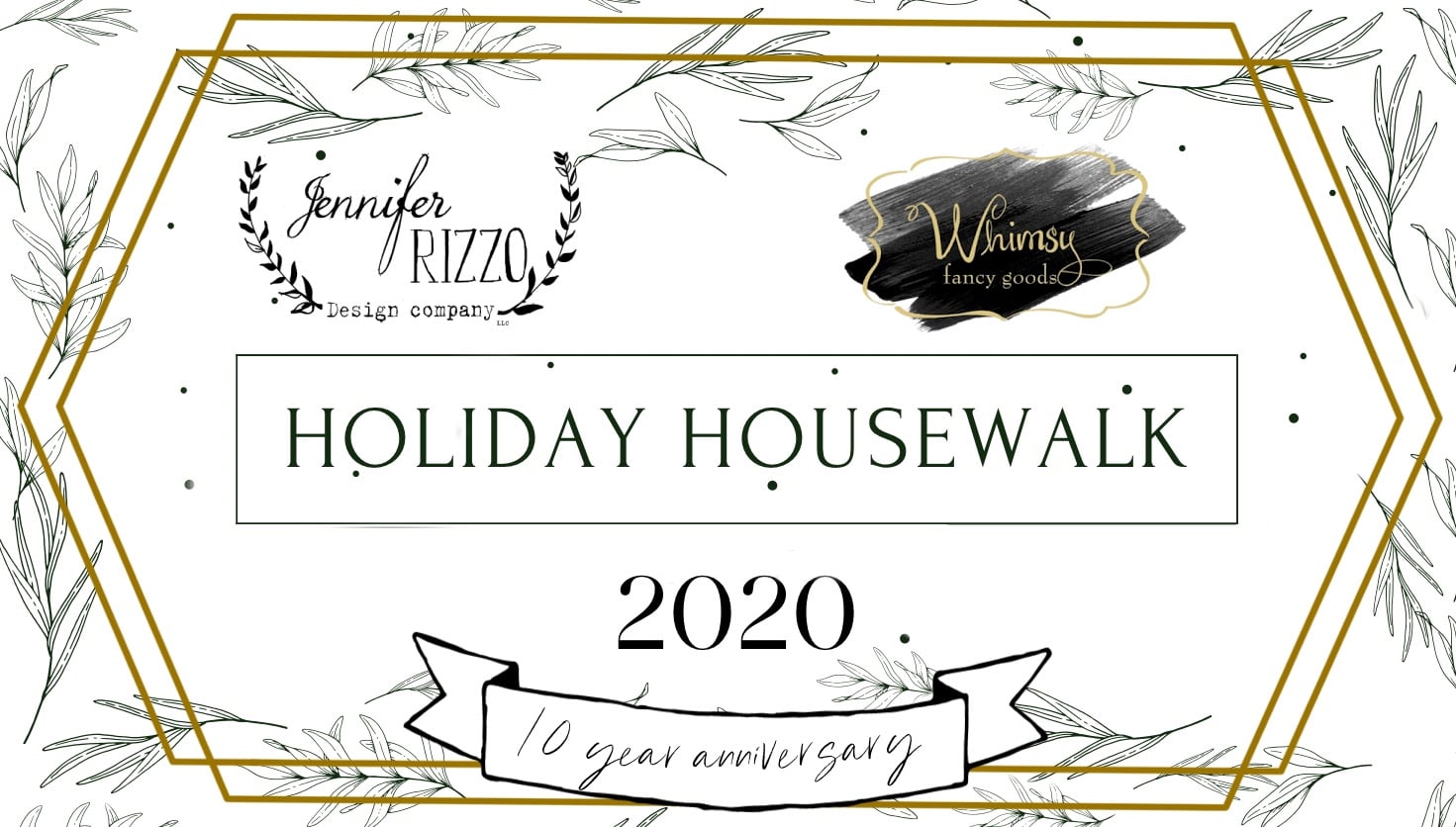 I'm stop number 15 WELCOME ! If you're coming from Lauren's home, I'm so happy you're here. Isn't Lauren just so talented? If you have not seen her home yet, click on the button below to take you there.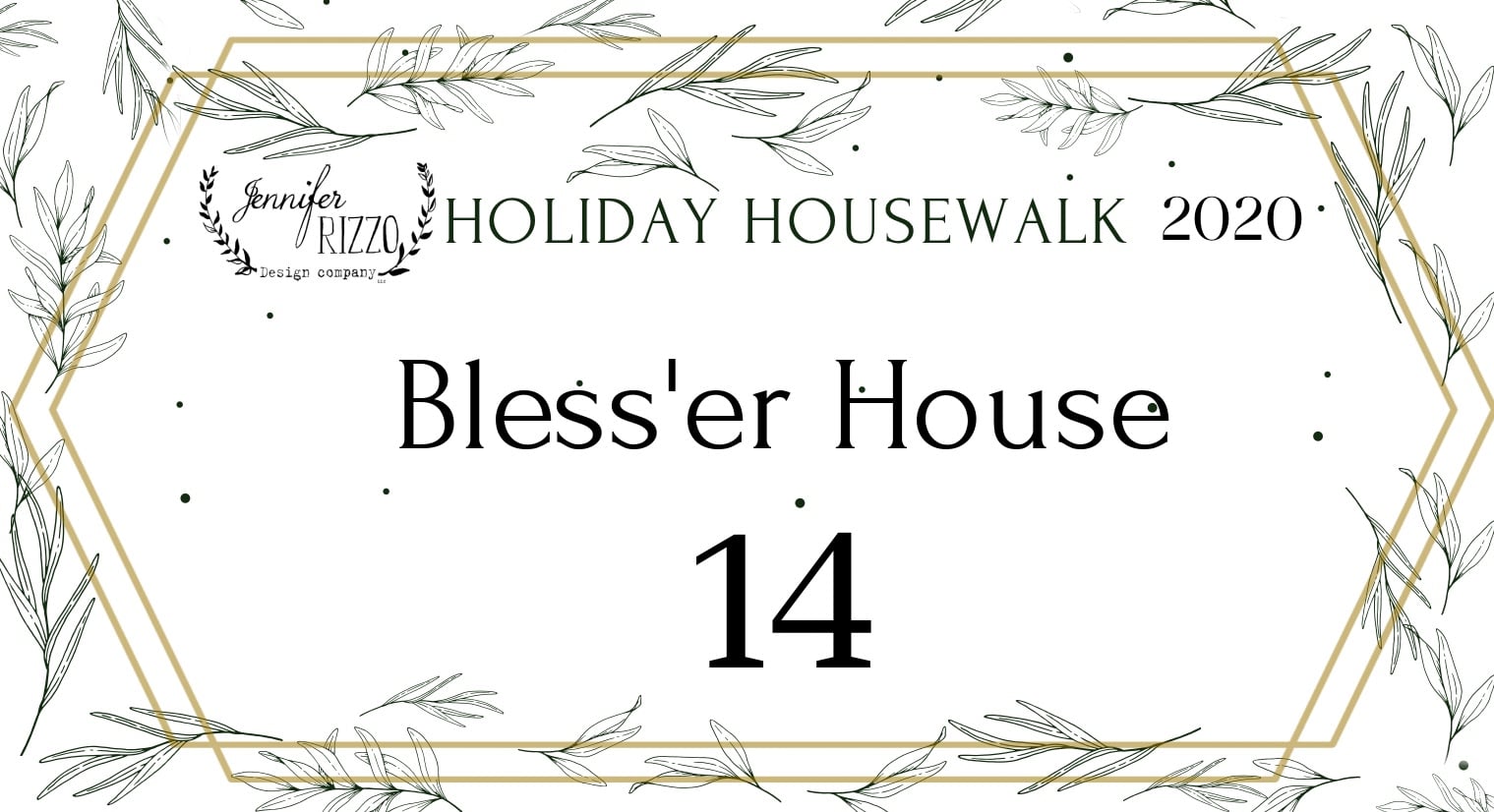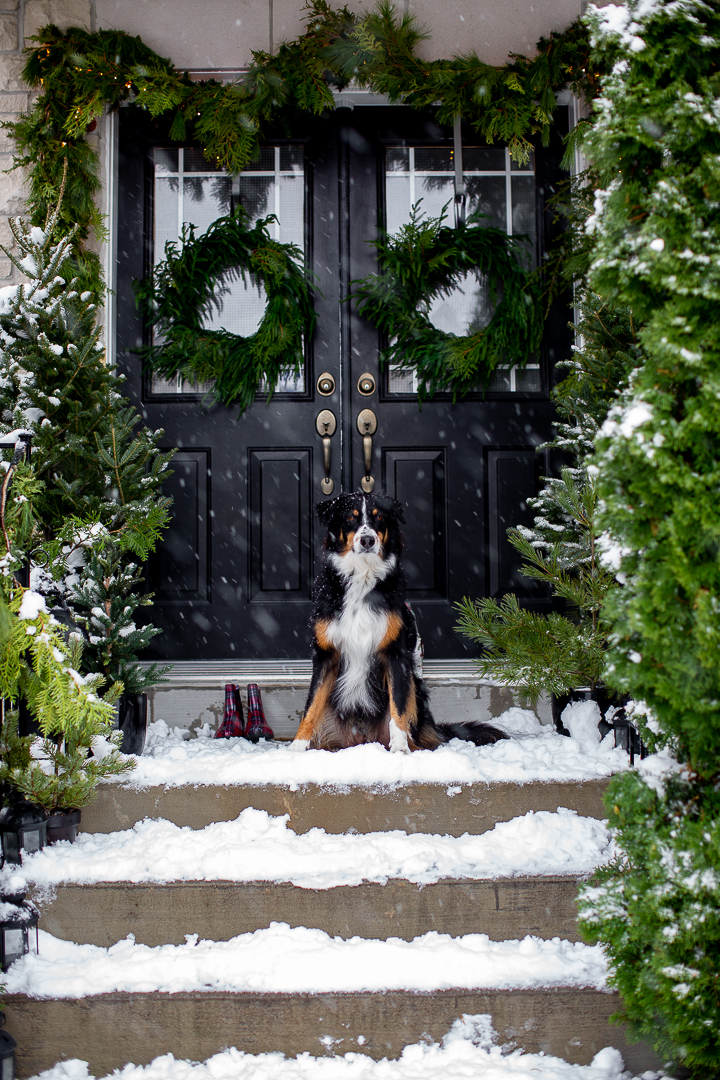 I decided to keep the porch fairly simple with a lot of green fresh garland and some mini trees. It was snowing a ton when I took these photos and unfortunately, a lot of them were blurry because of the snowfall…So I'll have to take more later on.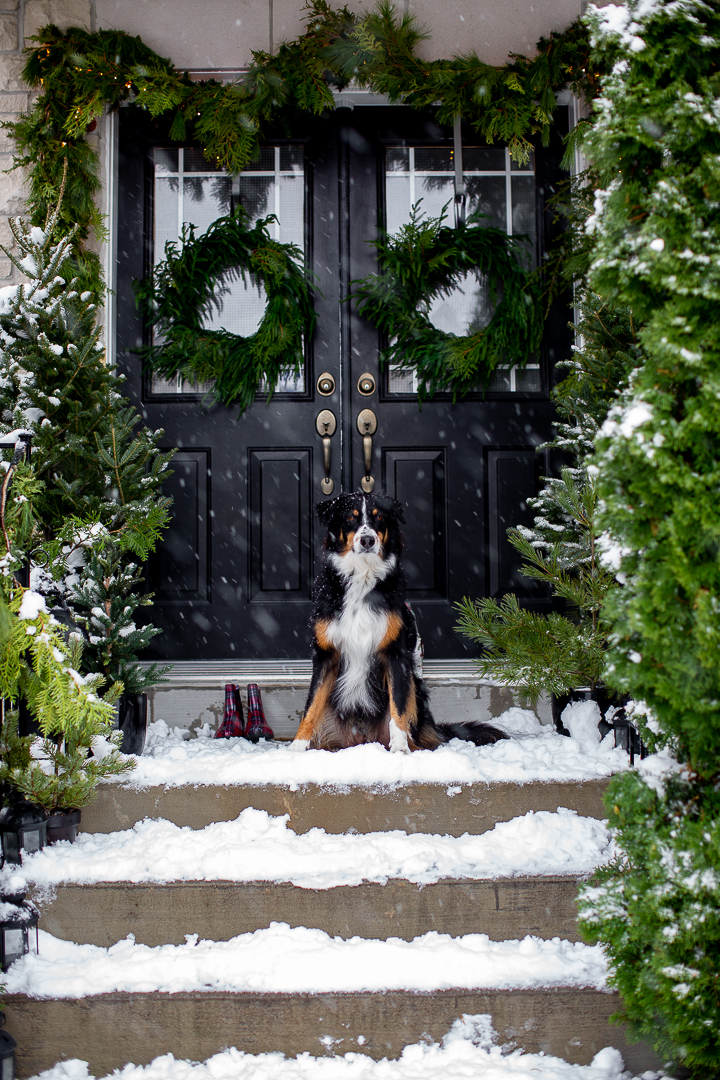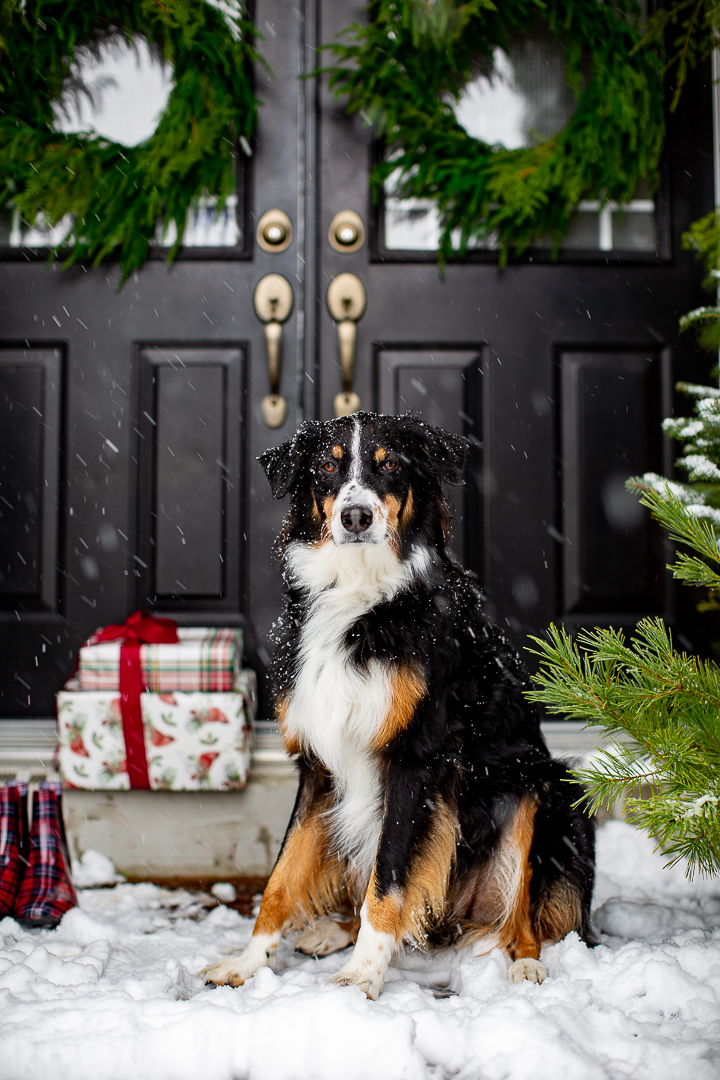 My sweet Brody always putting up with my shenanigans…lol.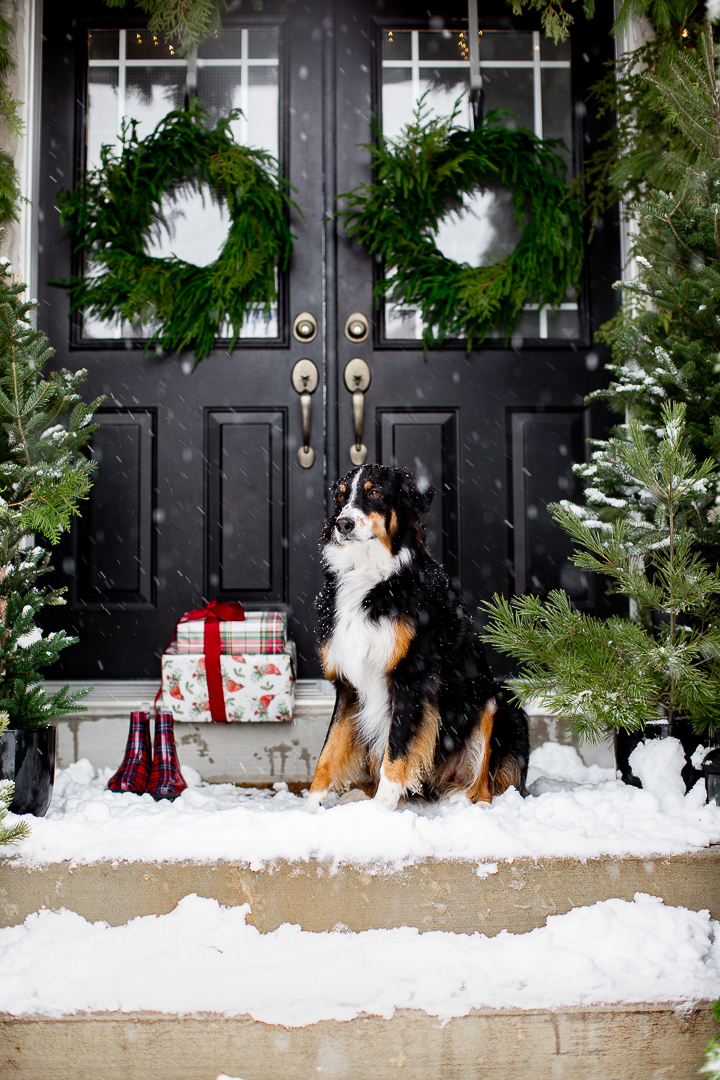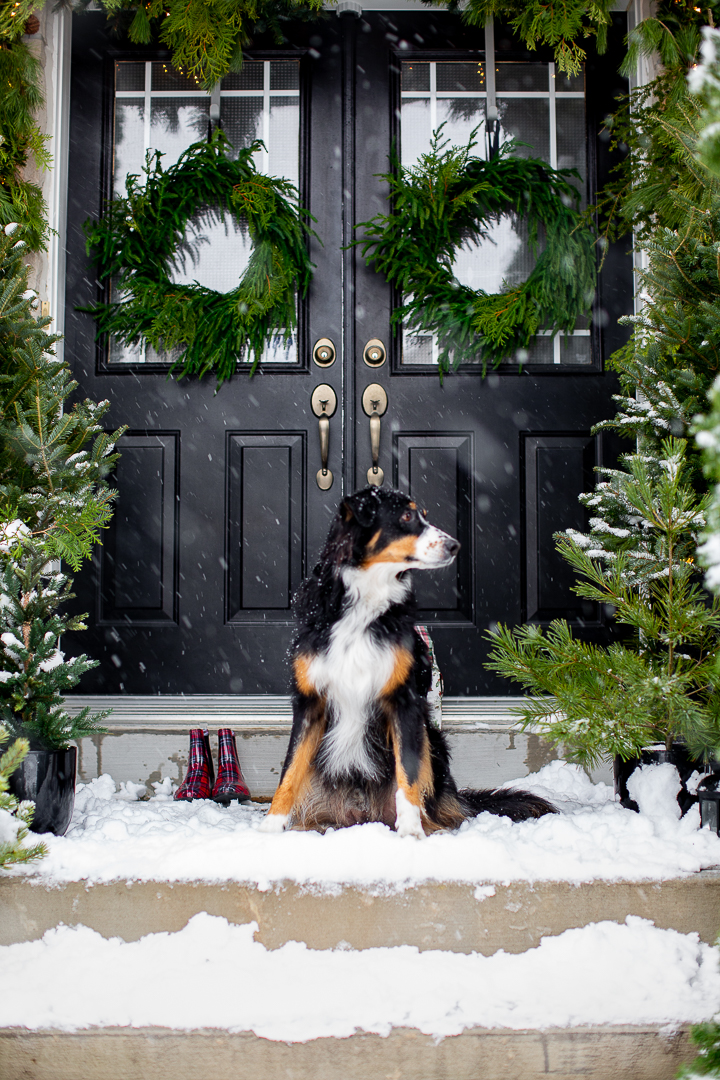 Let's go inside…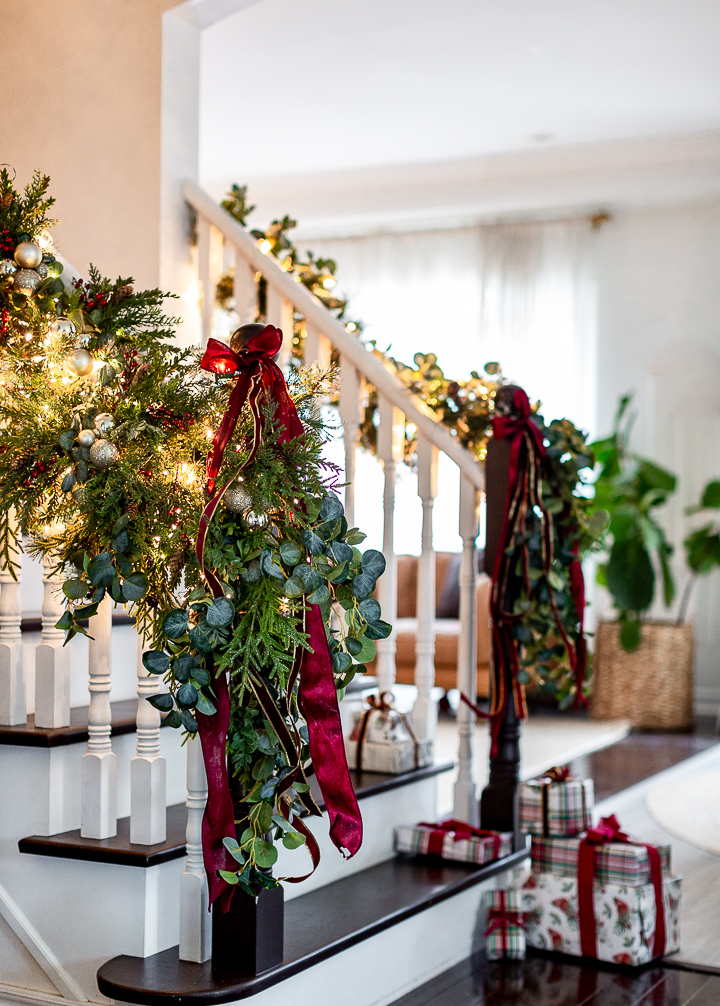 This time, I'm skipping the living room because I have a special project going on that I can't share just yet and that area of the house is not very 'Christmasey'. But I'll share a little bit of the space later on this week.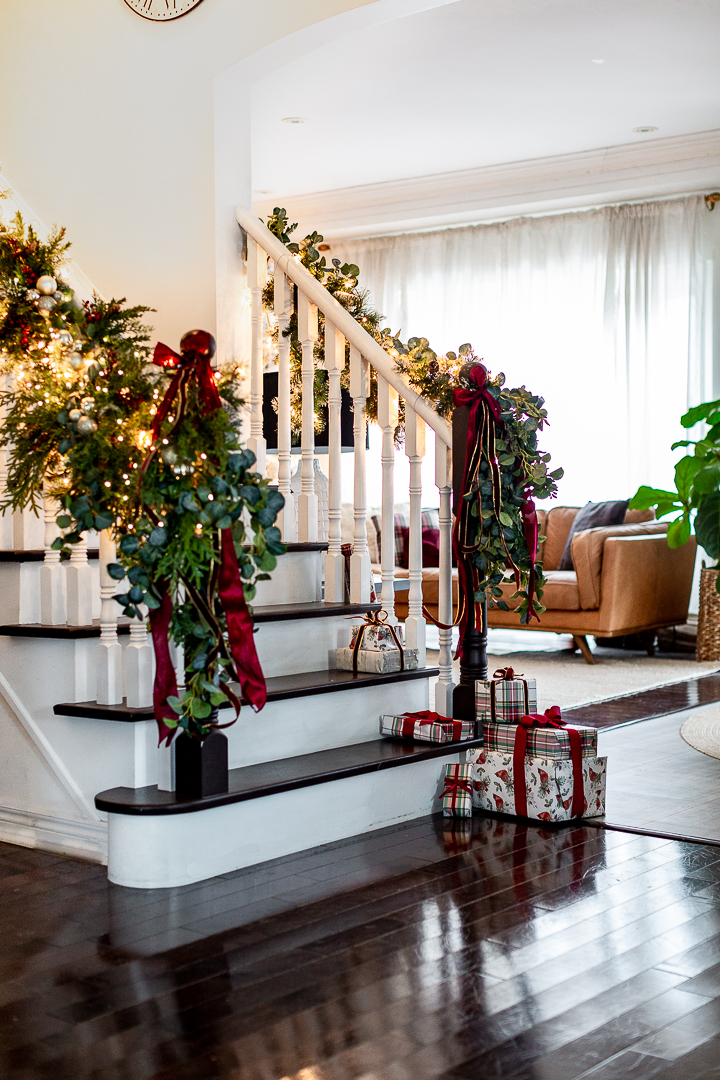 This is the first year that I didn't use fresh greens on my banister but I still love the way it turned out. You can HERE to see all my tips and tricks on how I get the banister nice and full.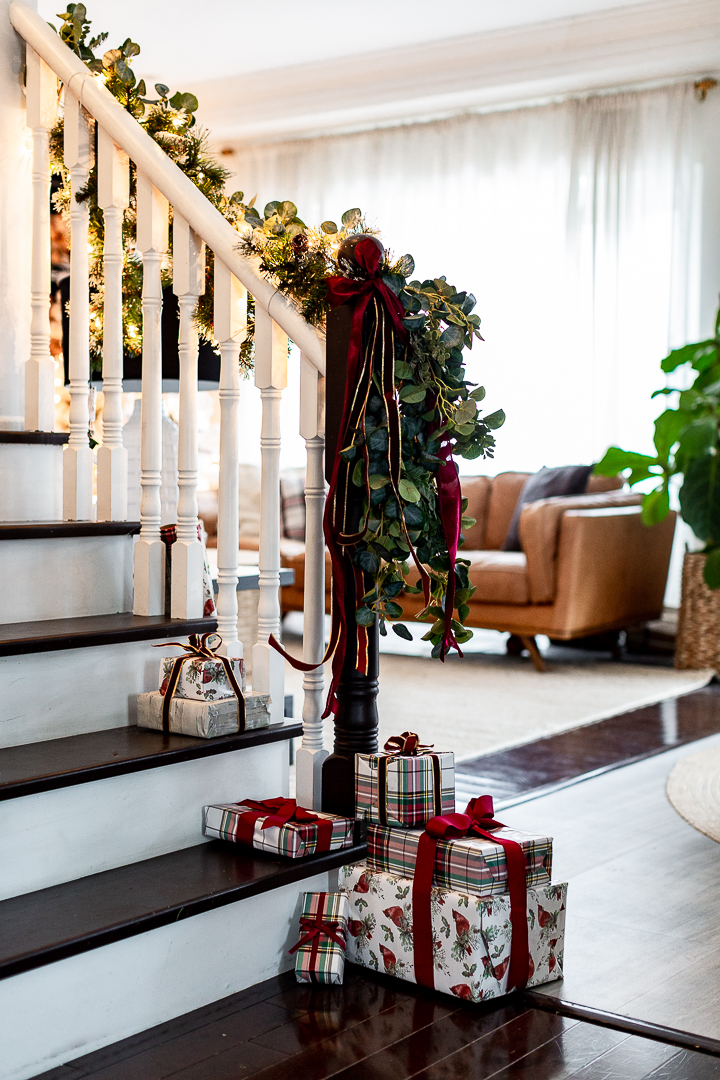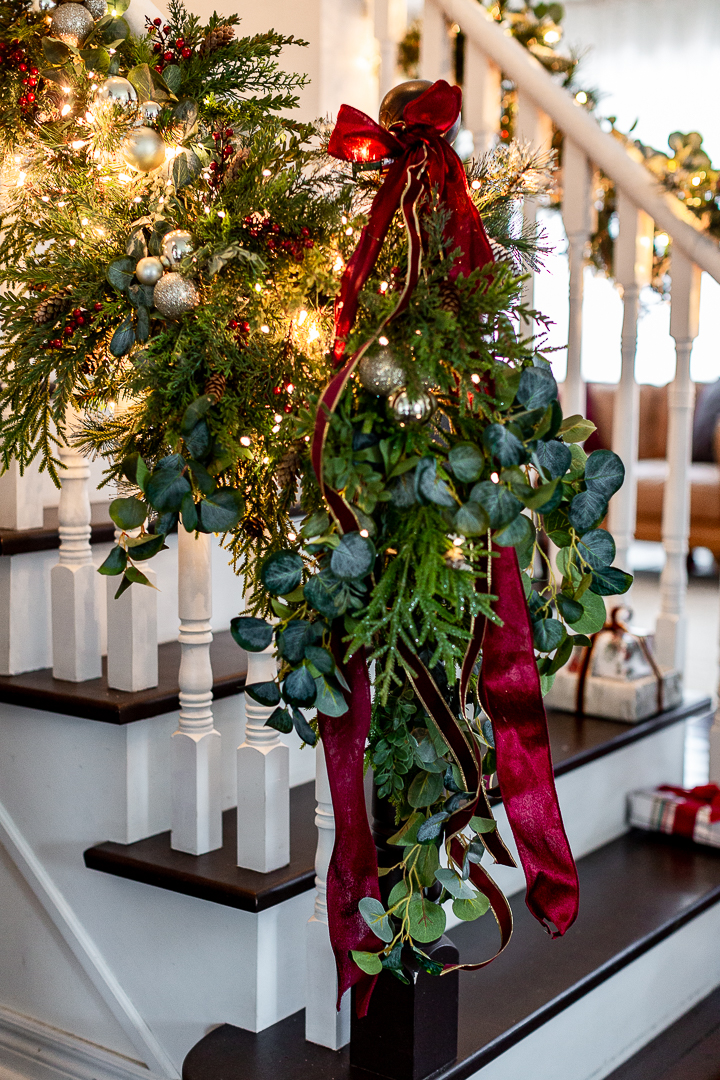 This time I used my regular garland HERE and used several smaller picks of eucalyptus and to fill it all in.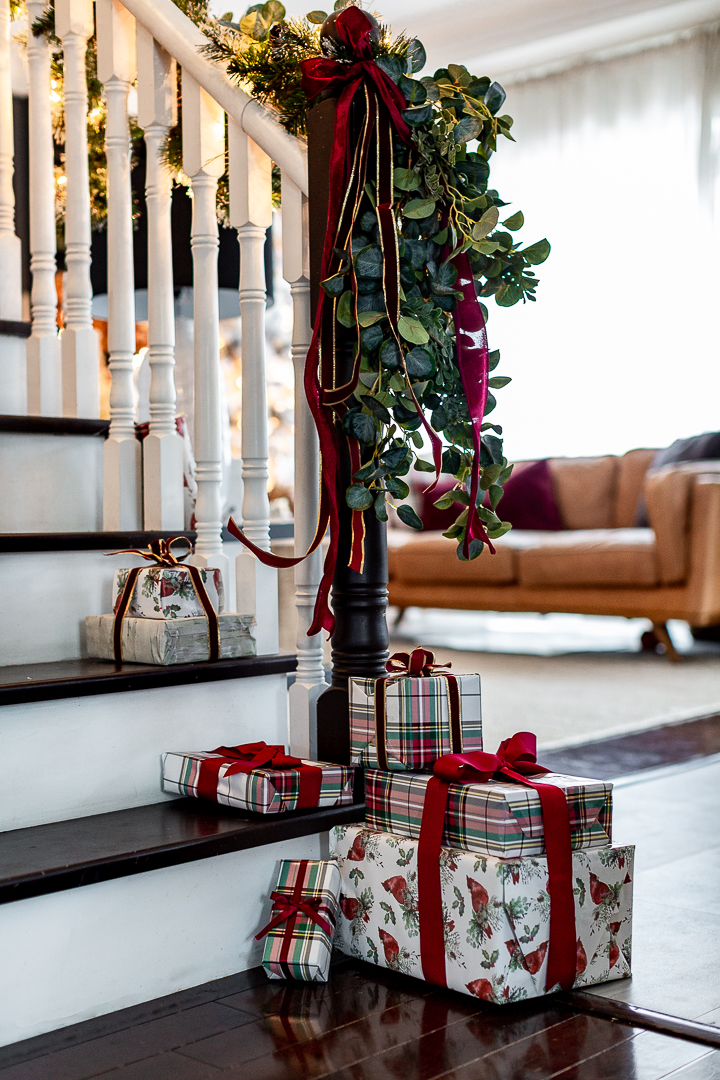 This year I used burgundy ribbon…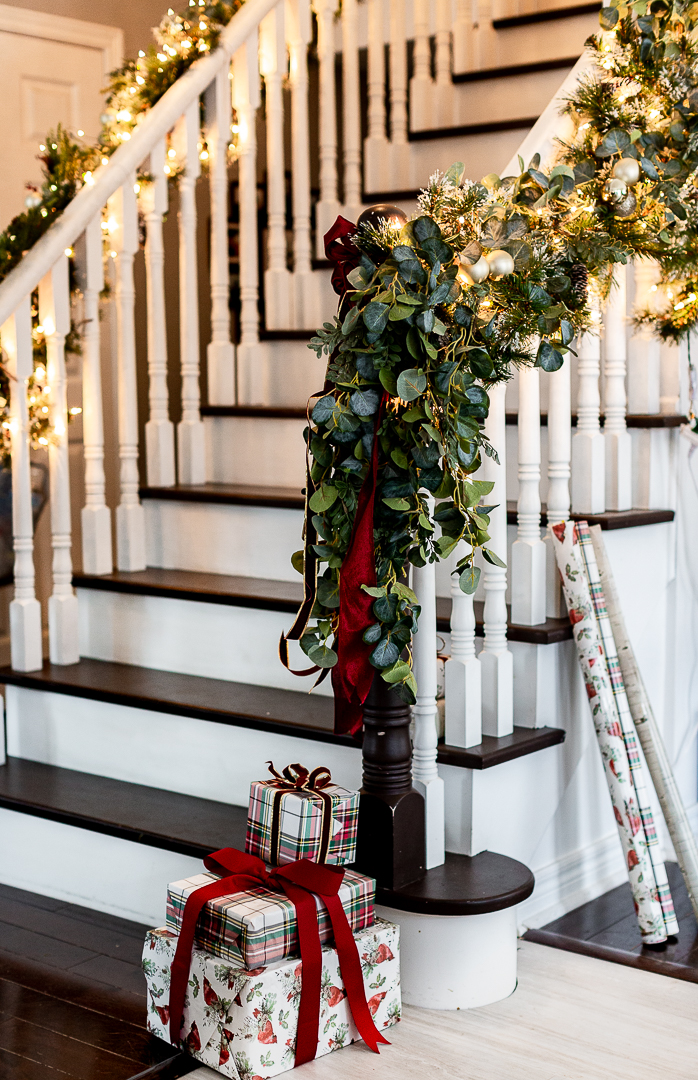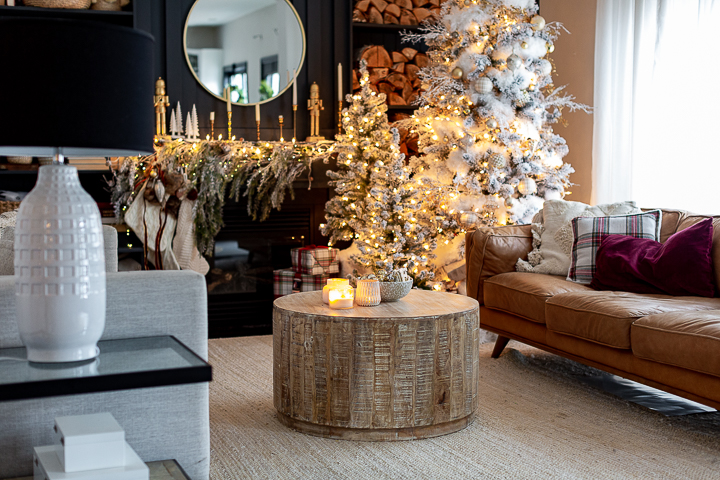 The family room…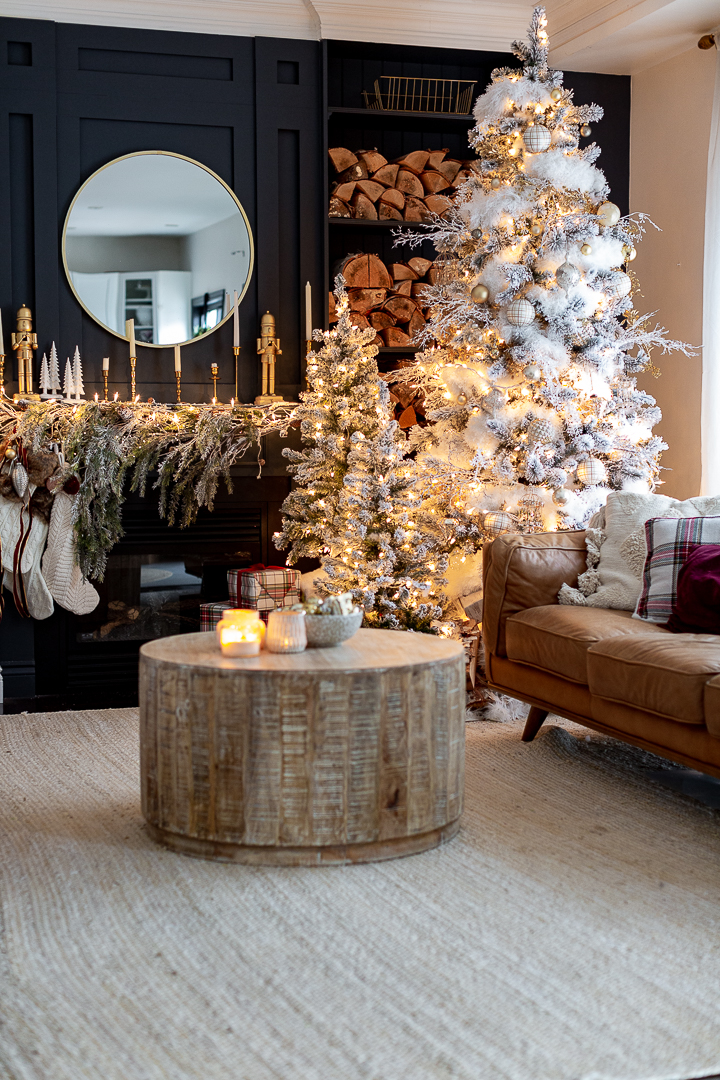 If you follow me on here, you might have seen that I changed my tree a little …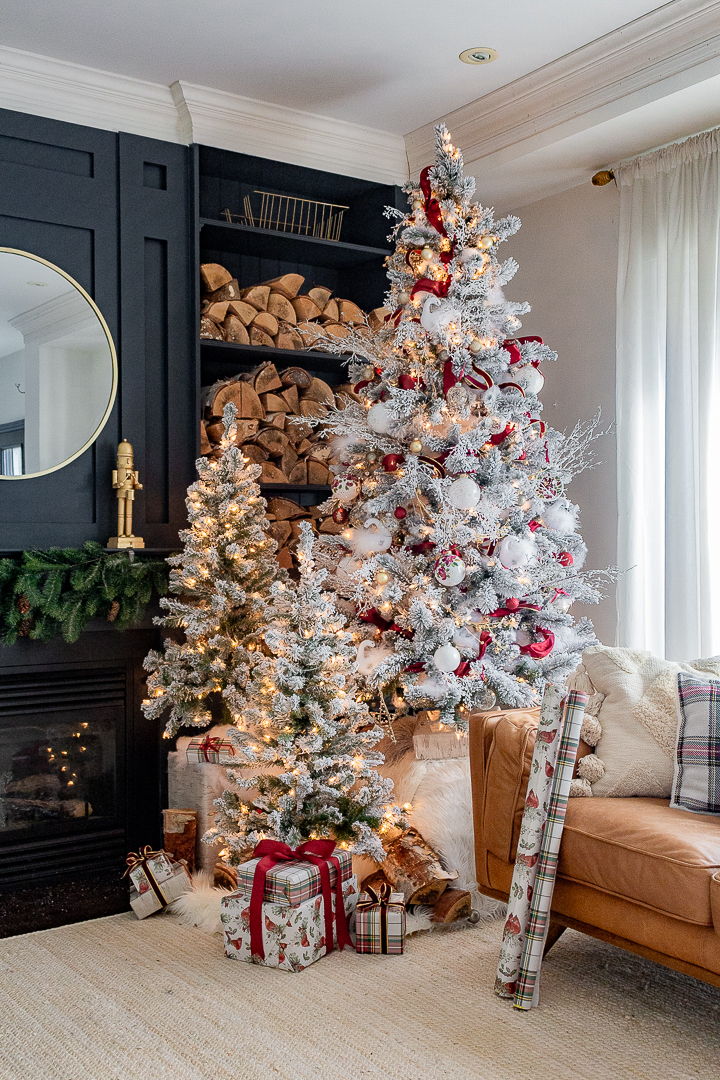 I originally had a little burgundy on there….You can see more of the tree HERE.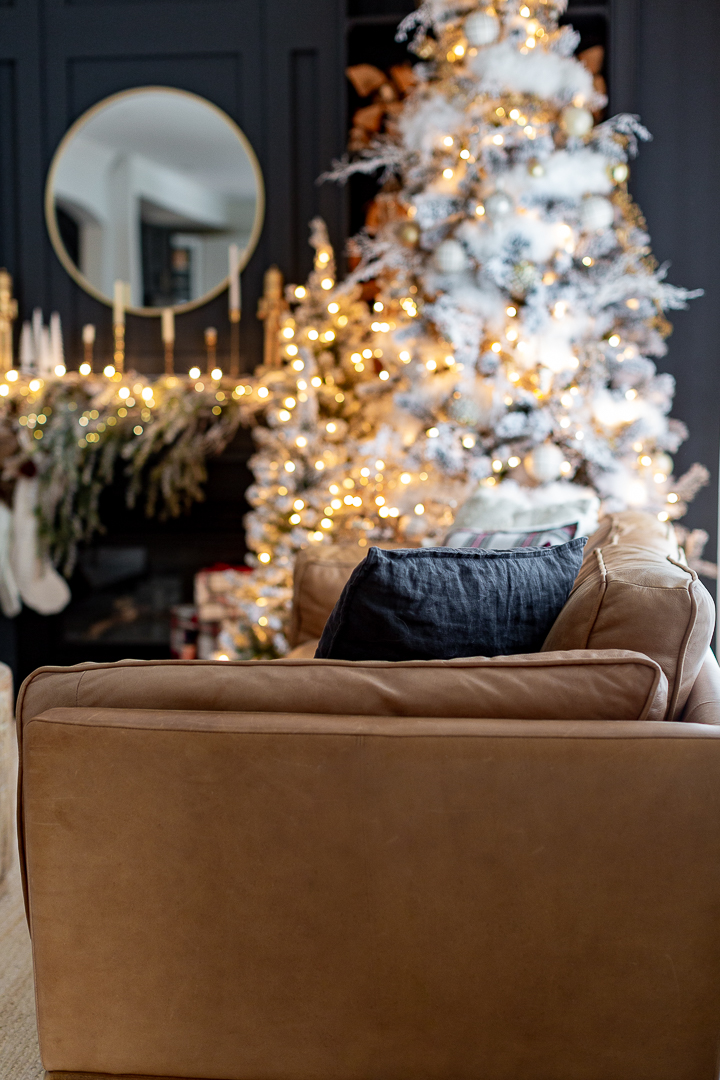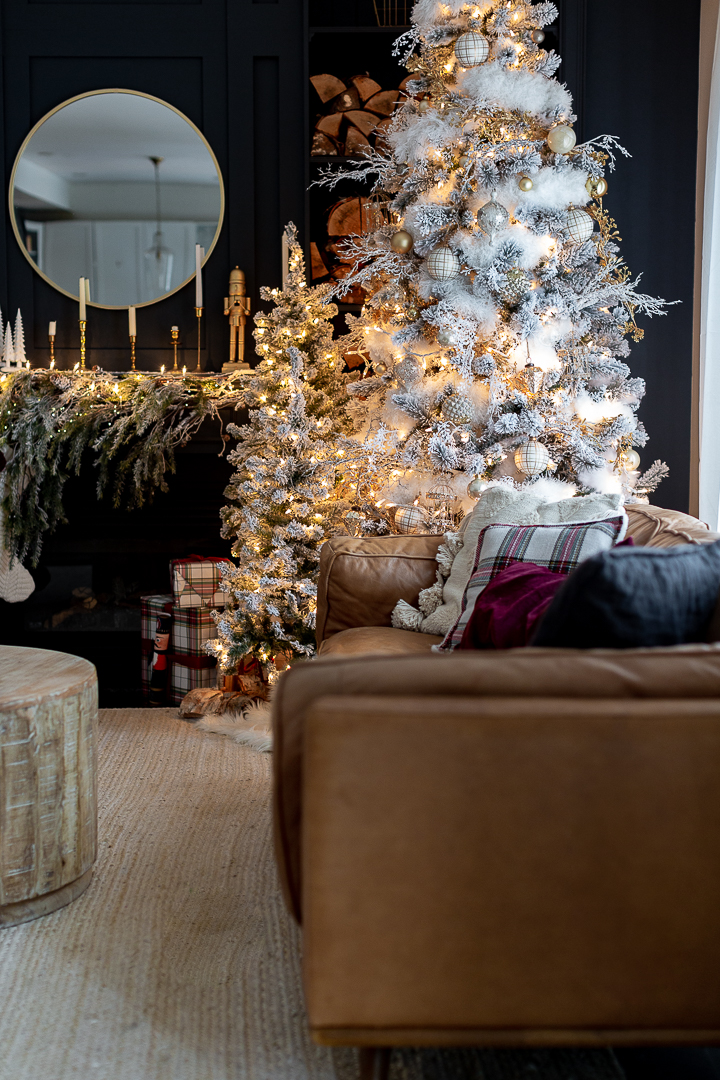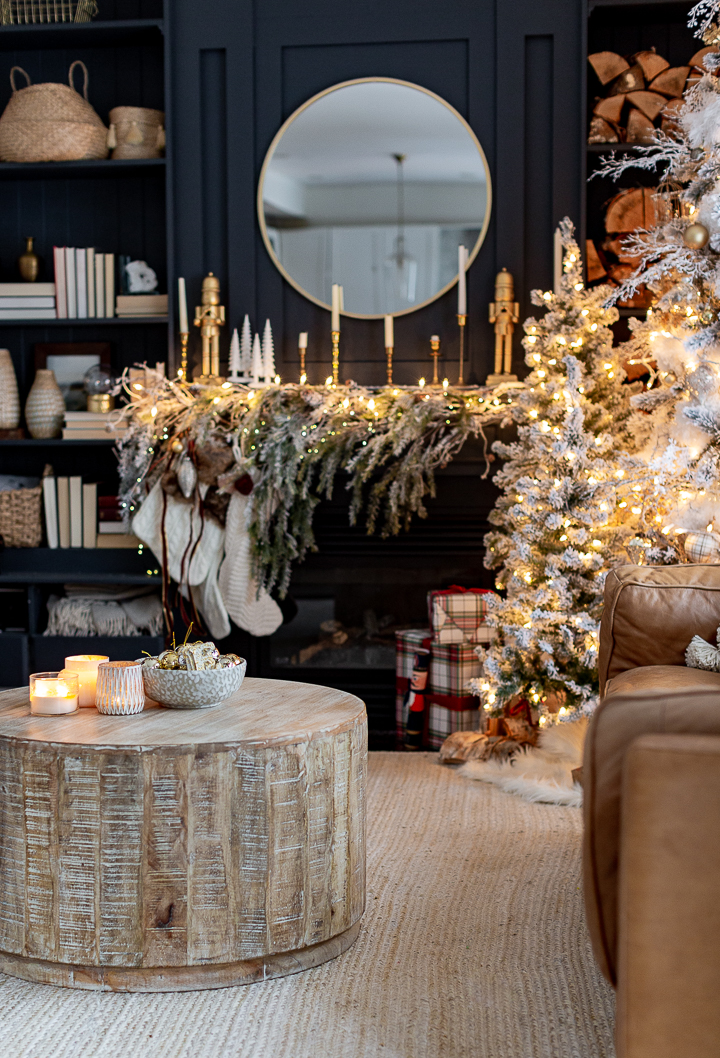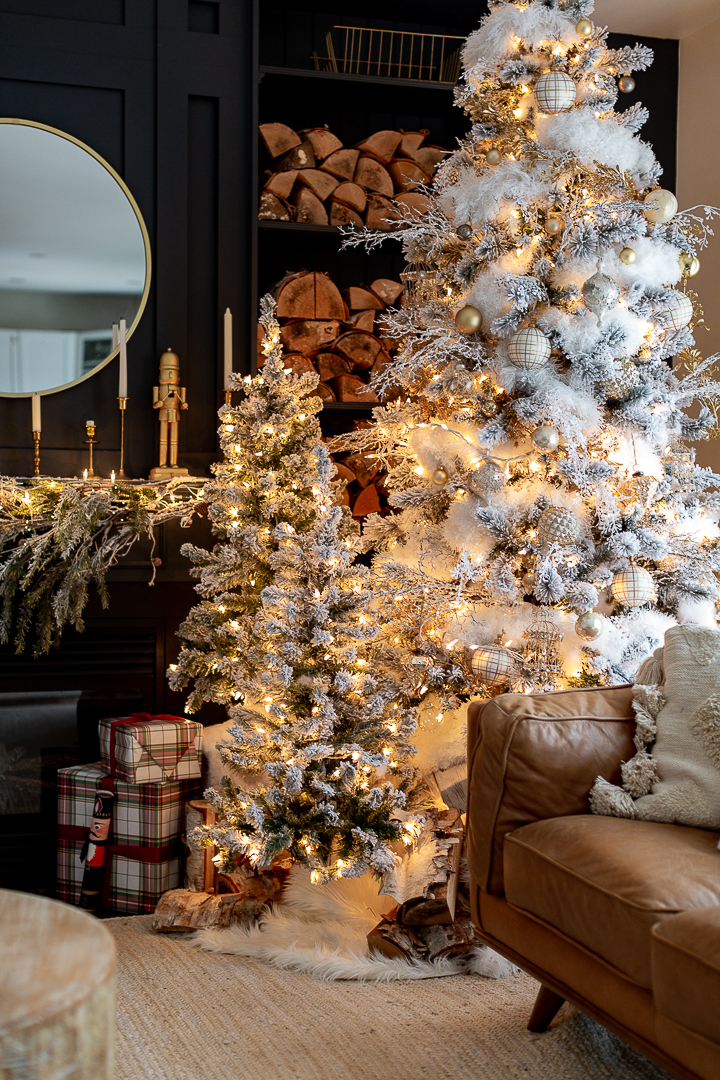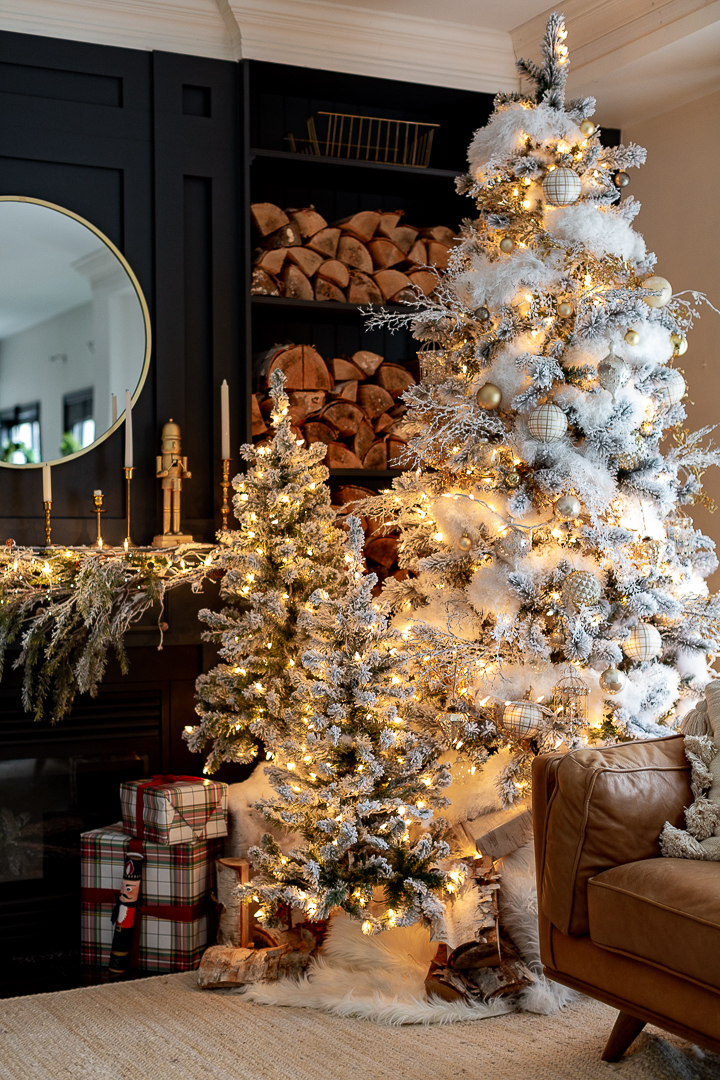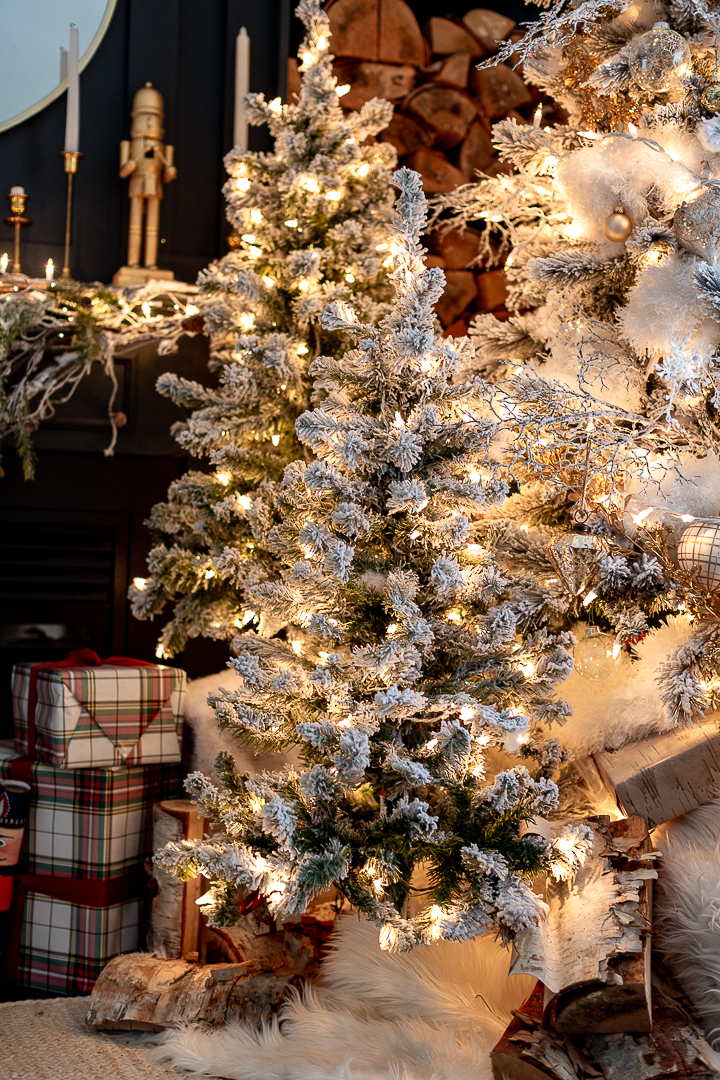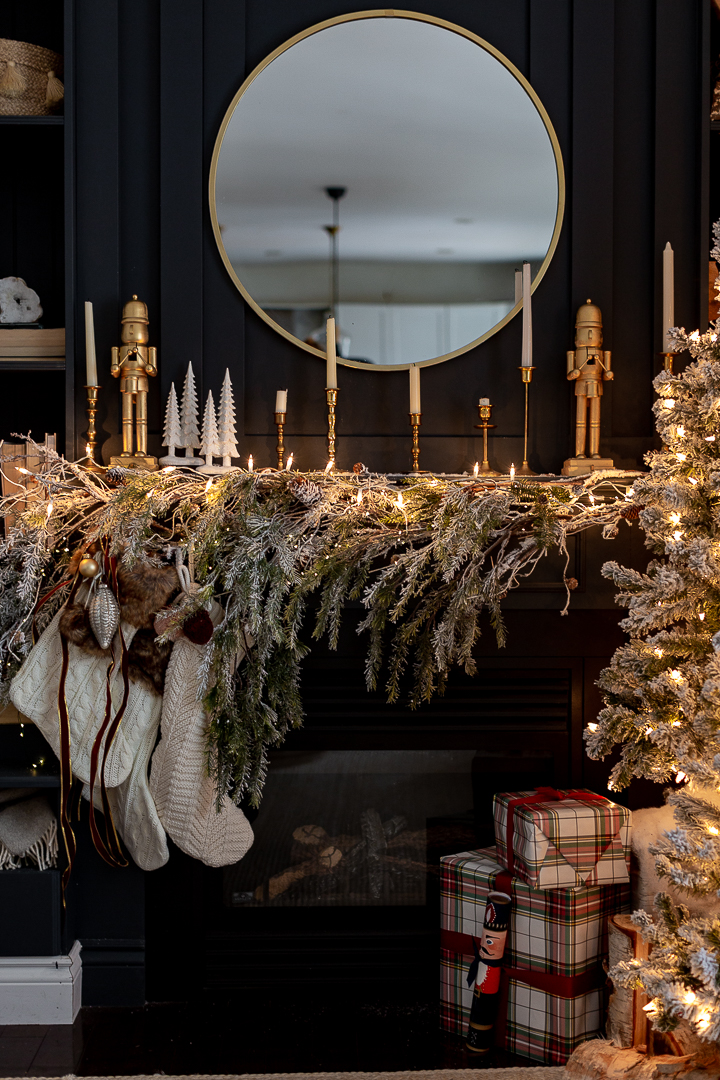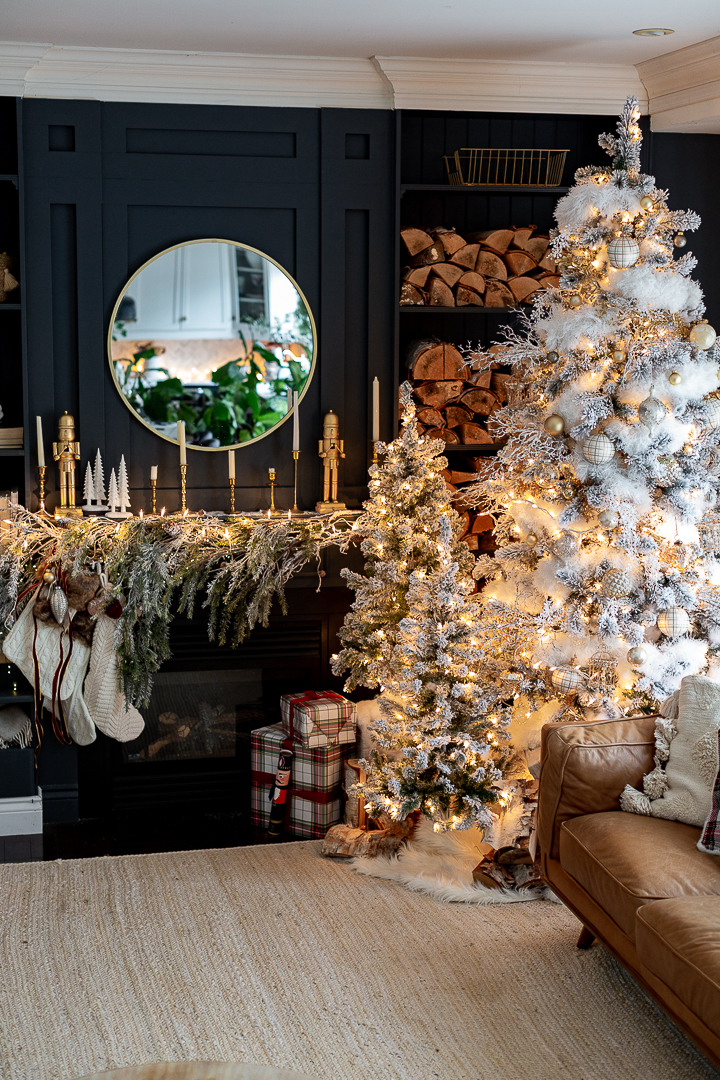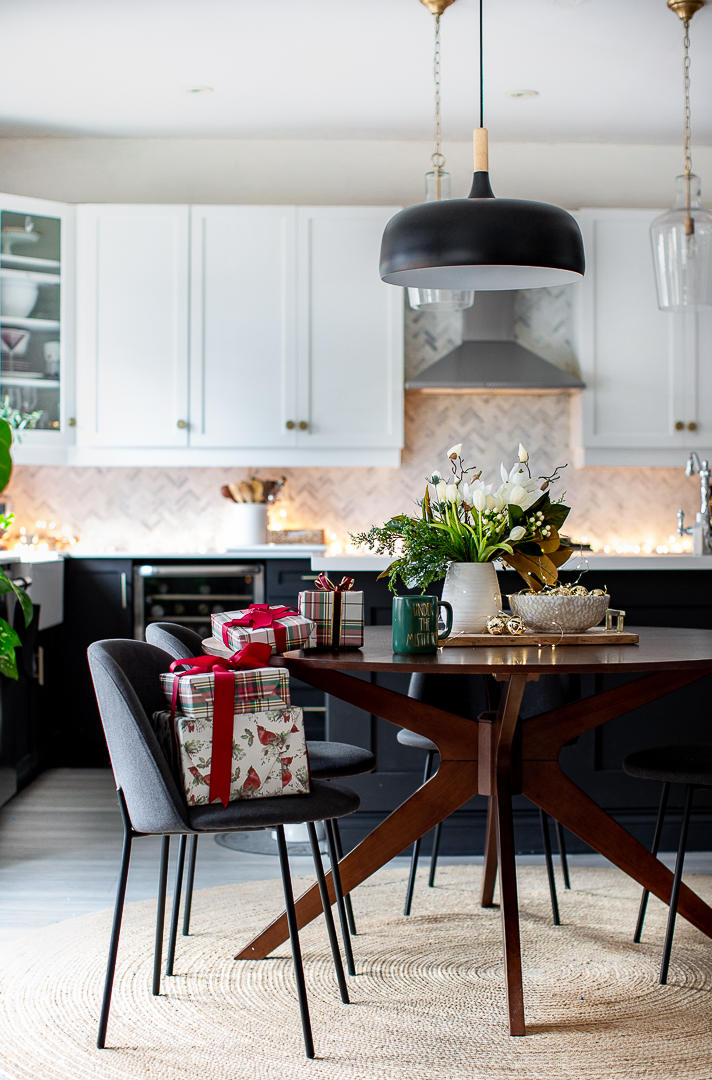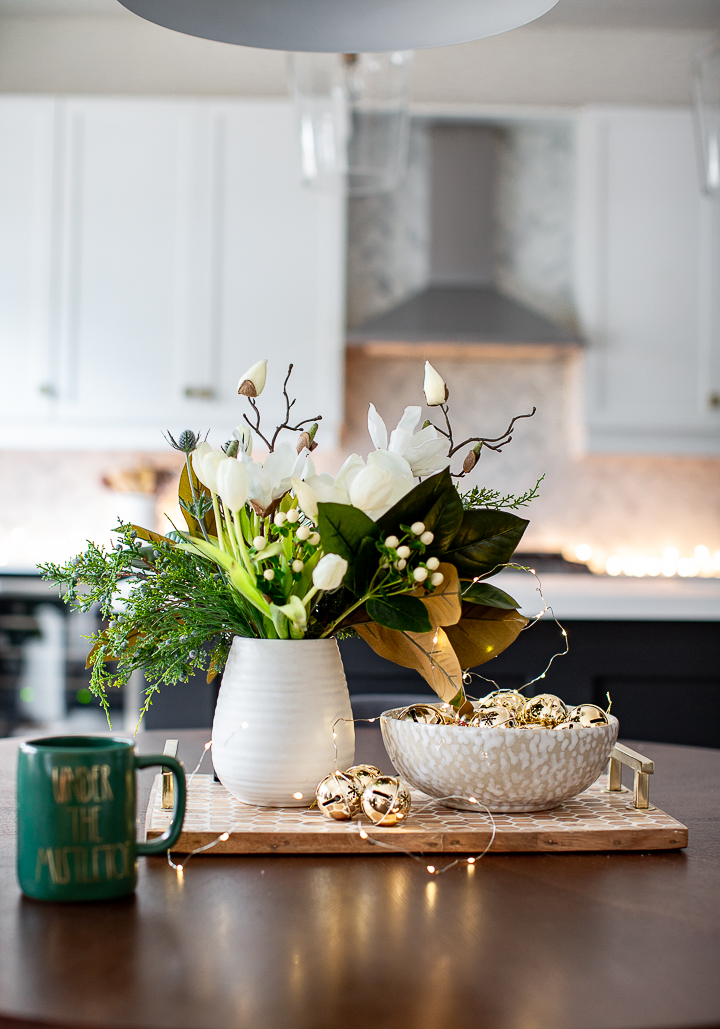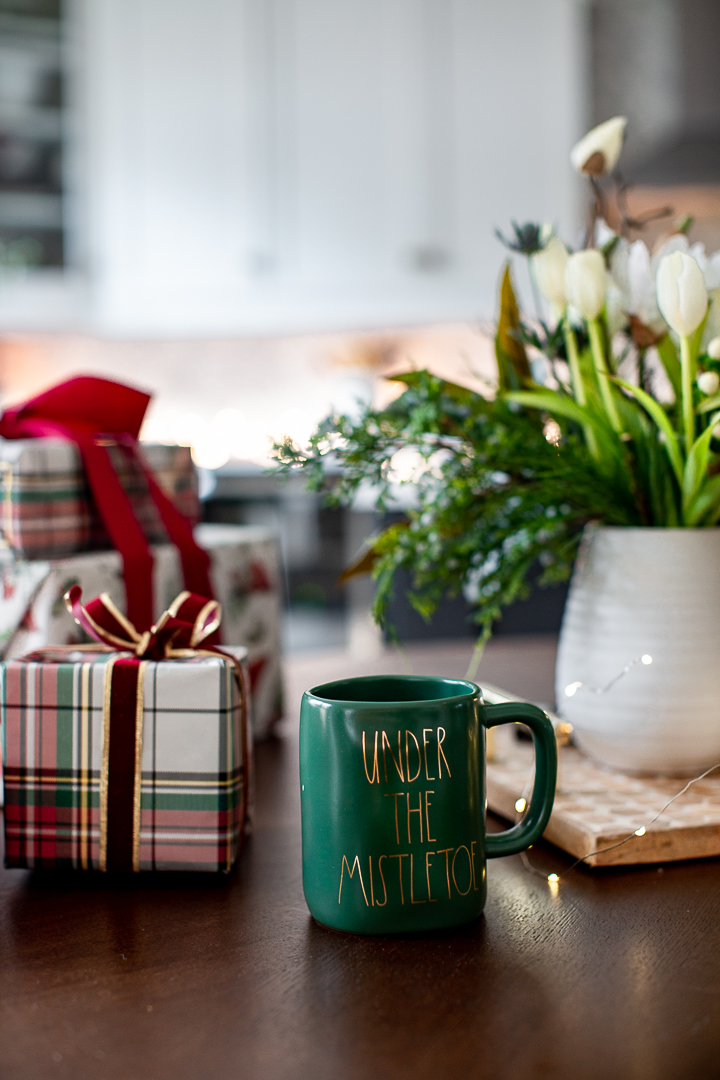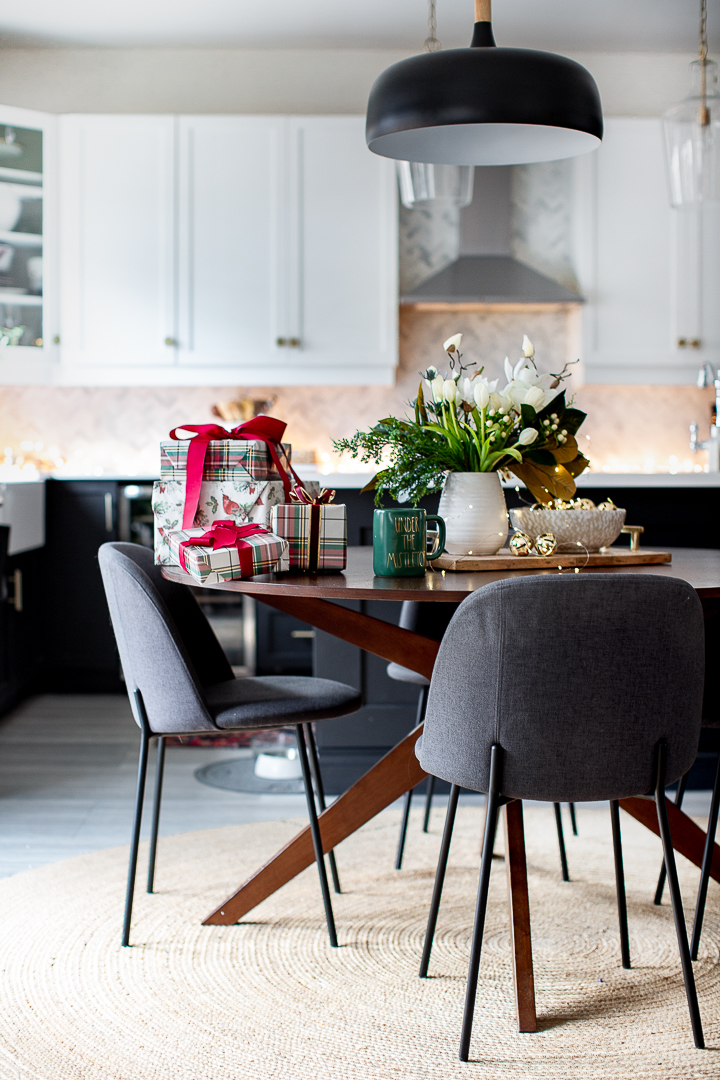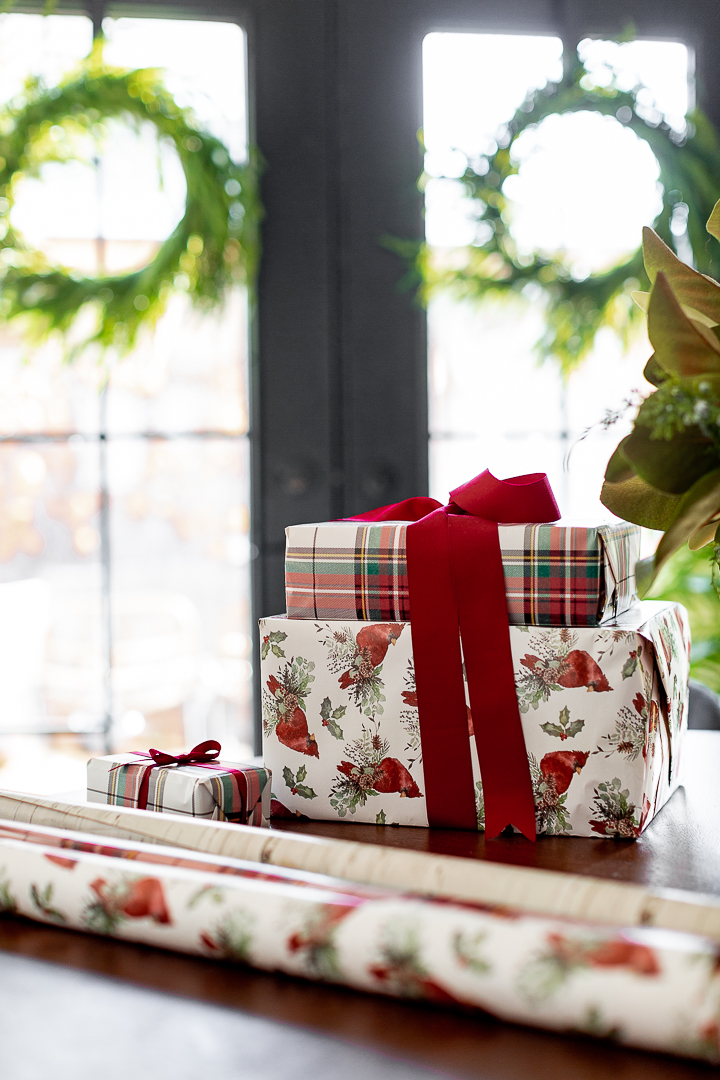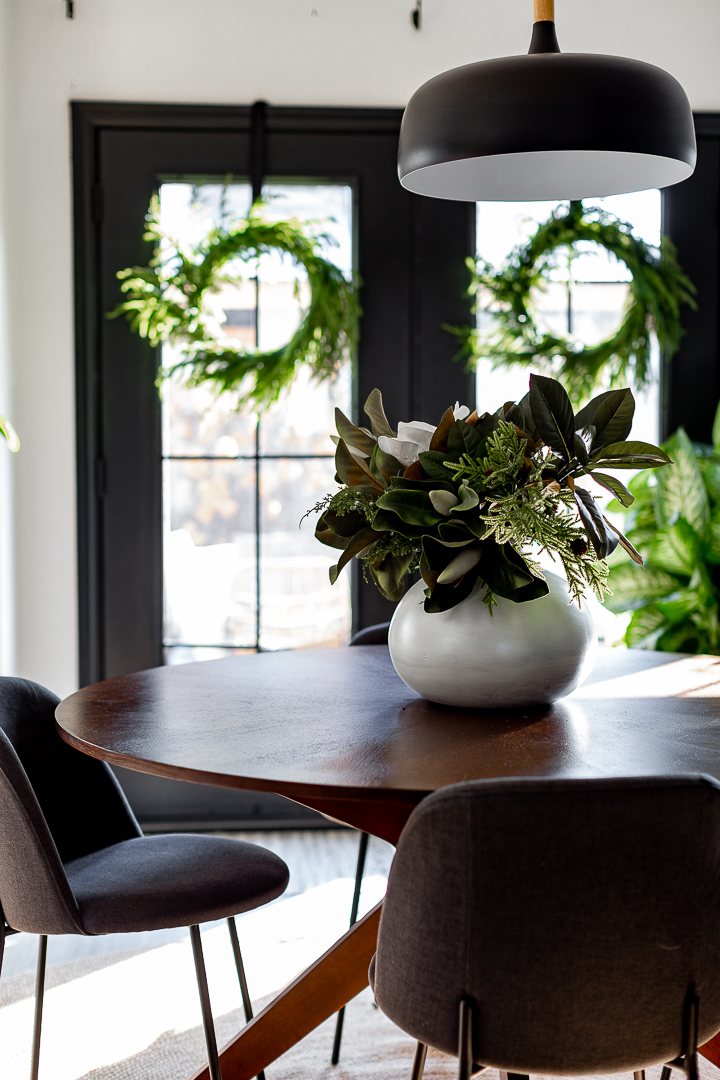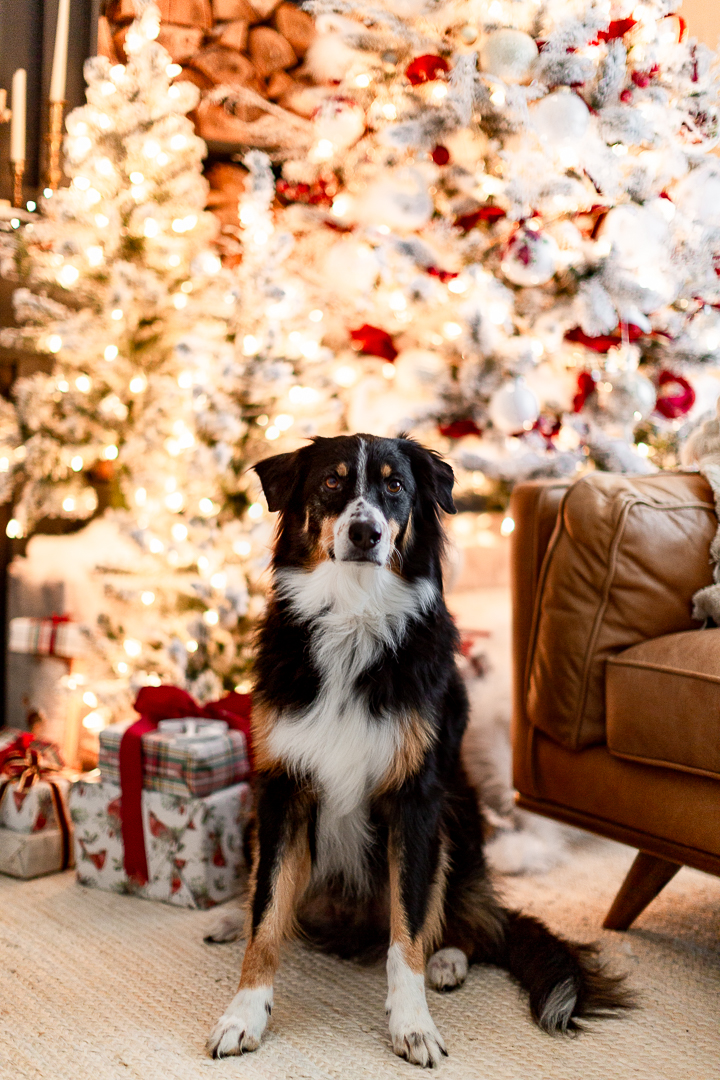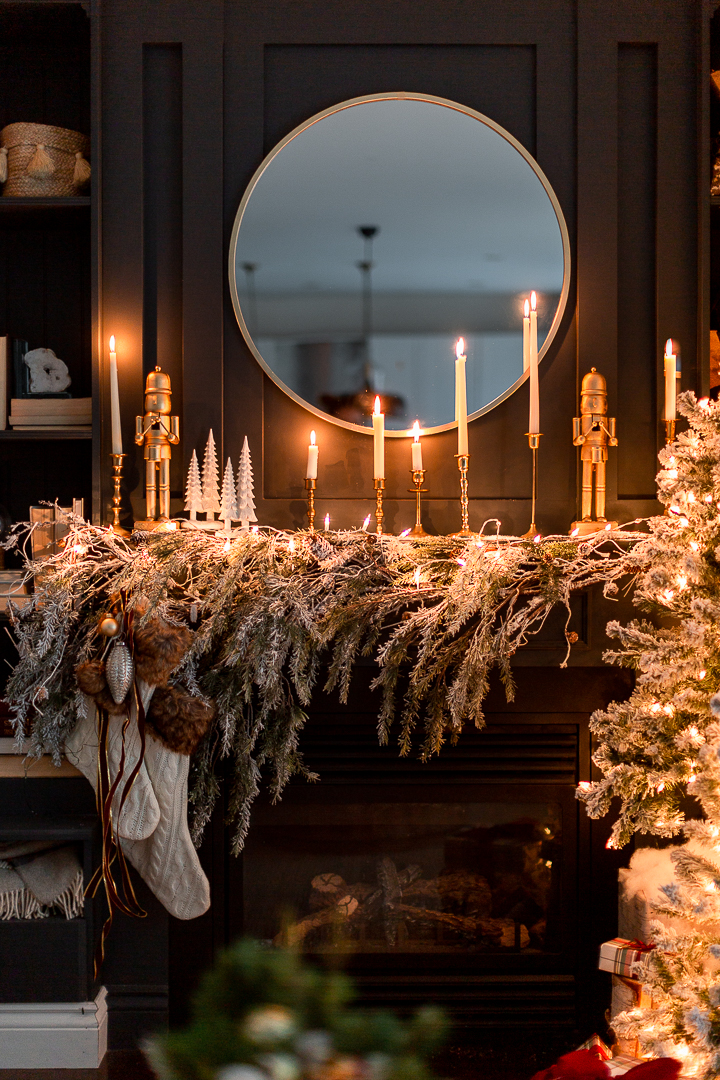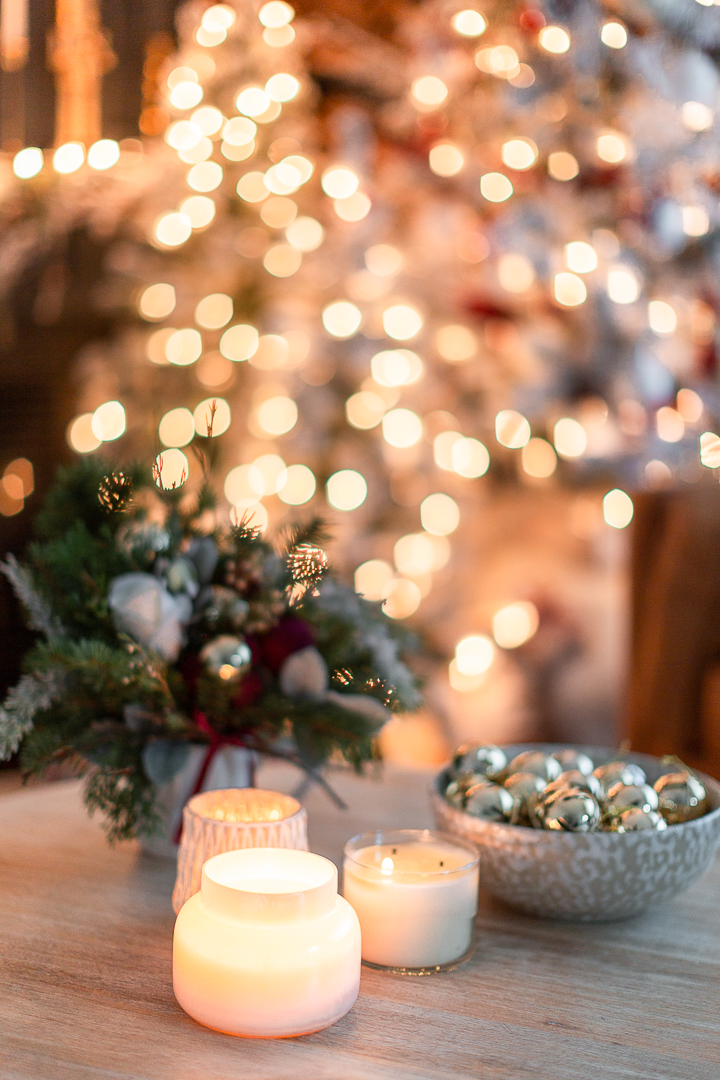 Thank you so much for stopping by. It means a lot to me.
Make sure you stop by my dear friend Danielle's house next…