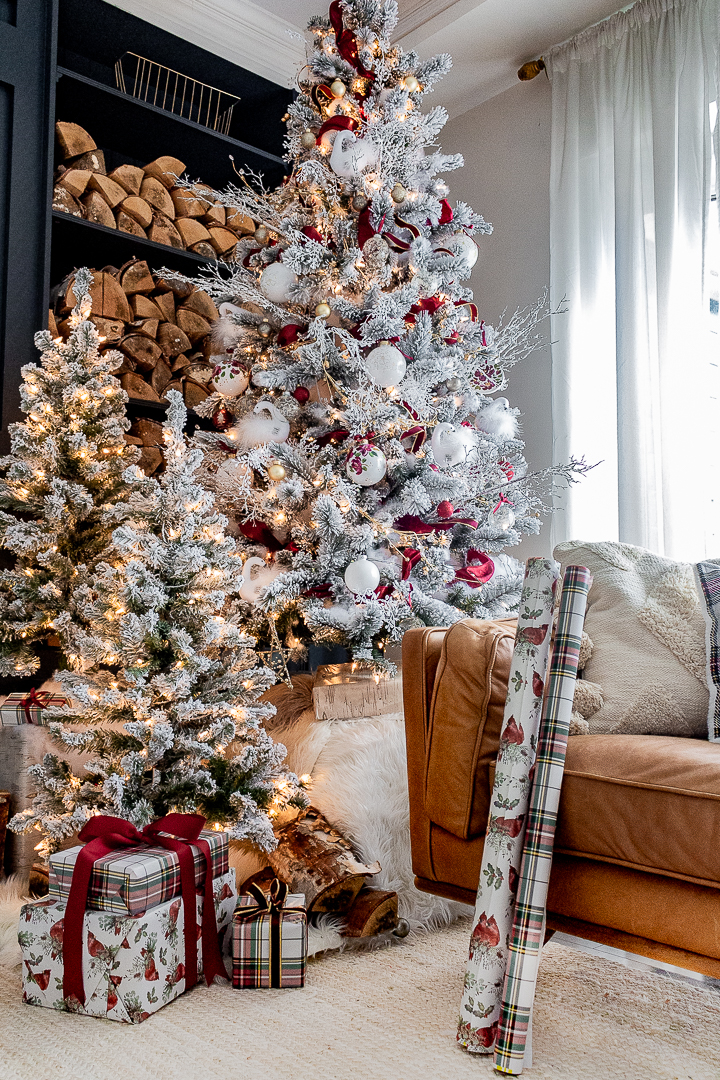 Hello friends. Happy Sunday. I hope you're doing well and enjoying your weekend. I can't hardly believe that it's that time again…. This is my favourite post and yet my most nerve wracking one at the same time because I don't want to disappoint you. But Here we go… I give you this year's white and burgundy Christmas tree (s) …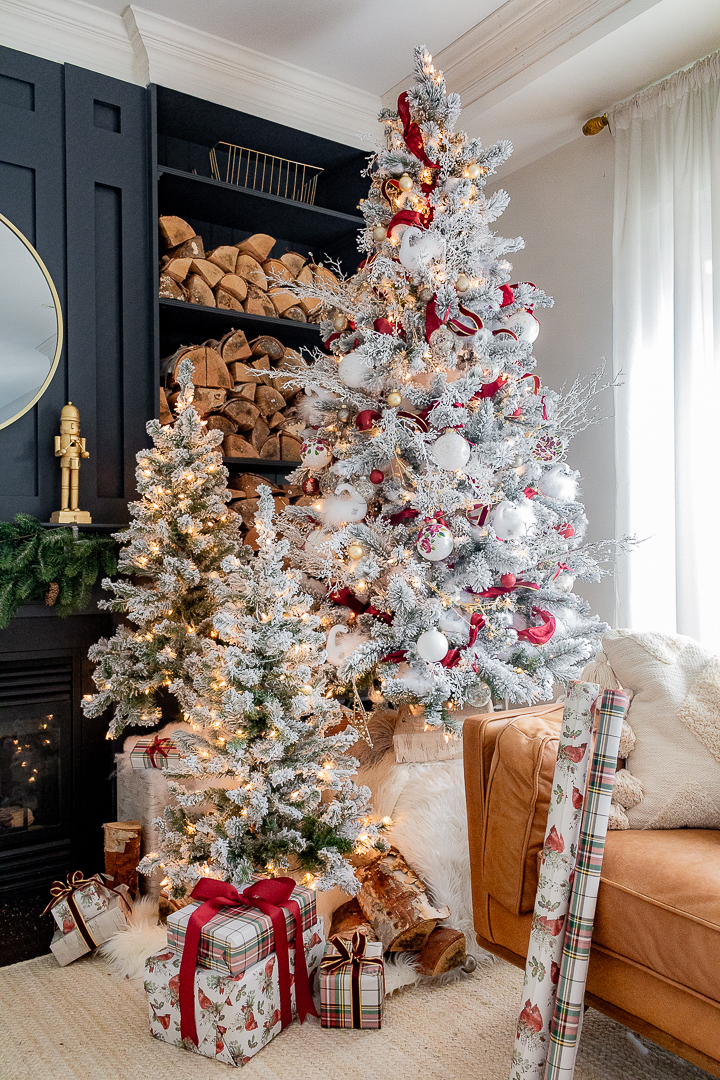 Eeek…Well, as you can see this year I decided to go back to a flocked tree and use more traditional colors but instead of using red, I used burgundy.I think it gives the tree a little more modern touch.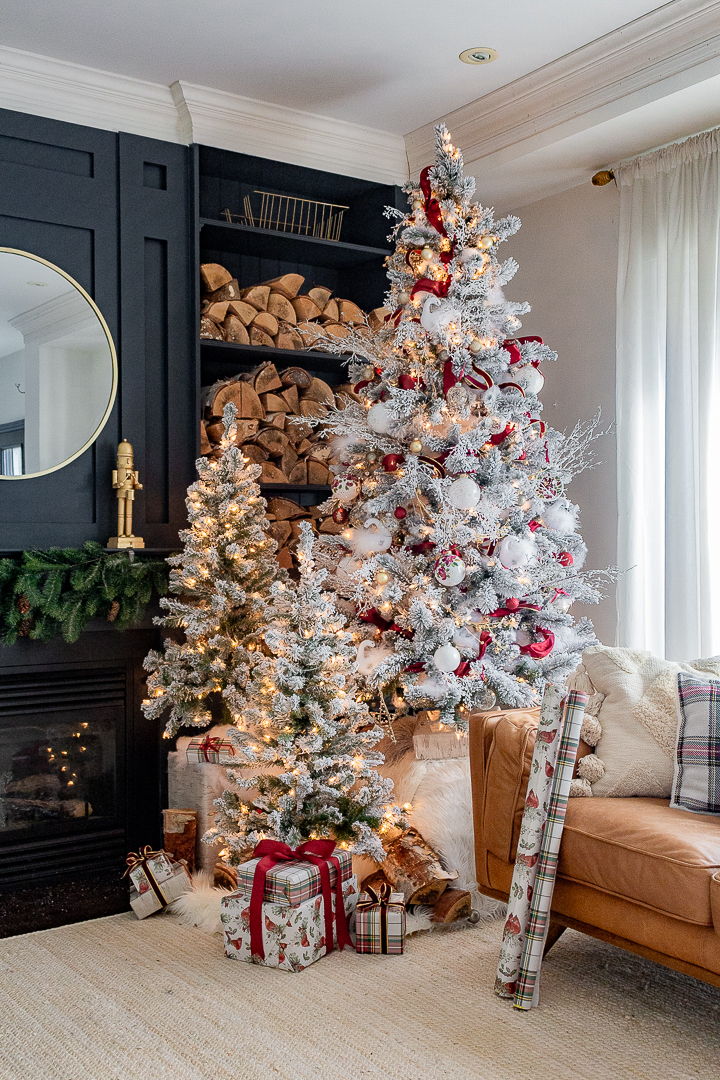 I mostly used white ornaments and of course the hand painted ornaments I shared HERE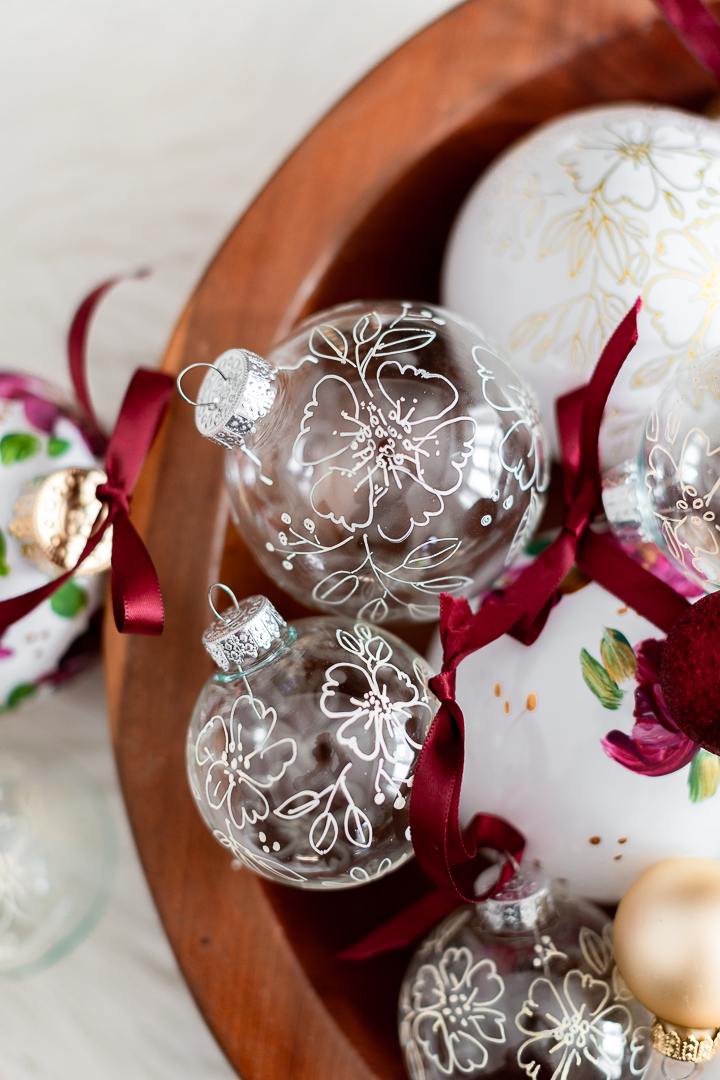 I shared a quick quick REEL of the process…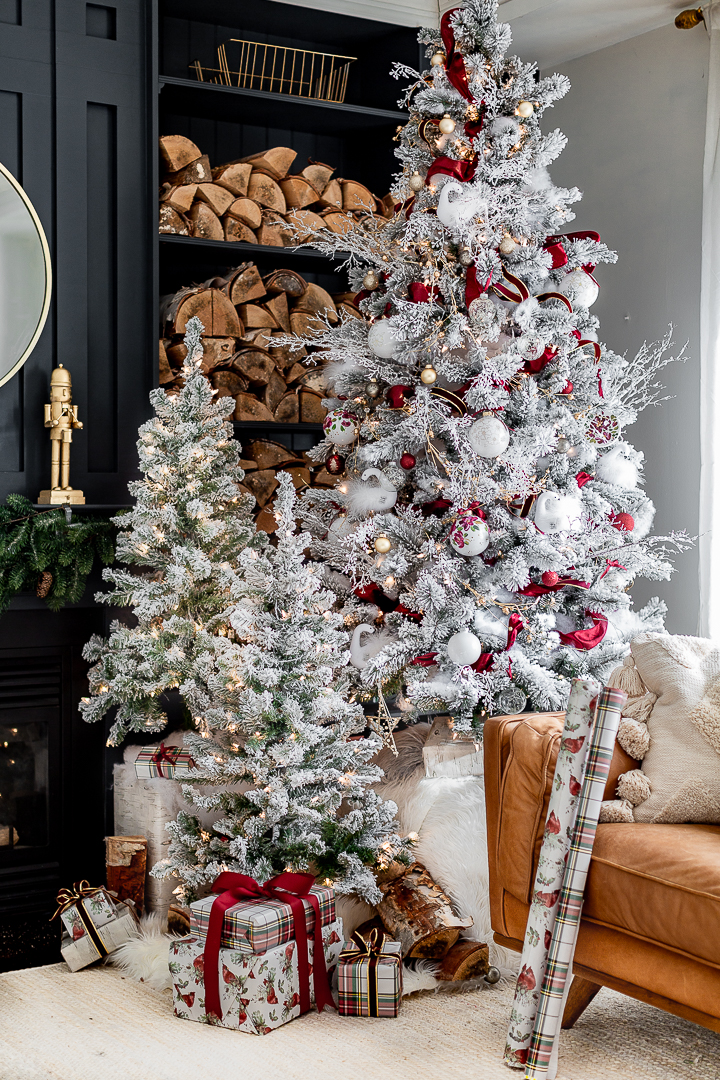 I decided to add to stagger two little trees at the bottom of the larger tree for more whimsy. I will have an entire video of the process in the coming week so you can see exactly how I set the entire thing up.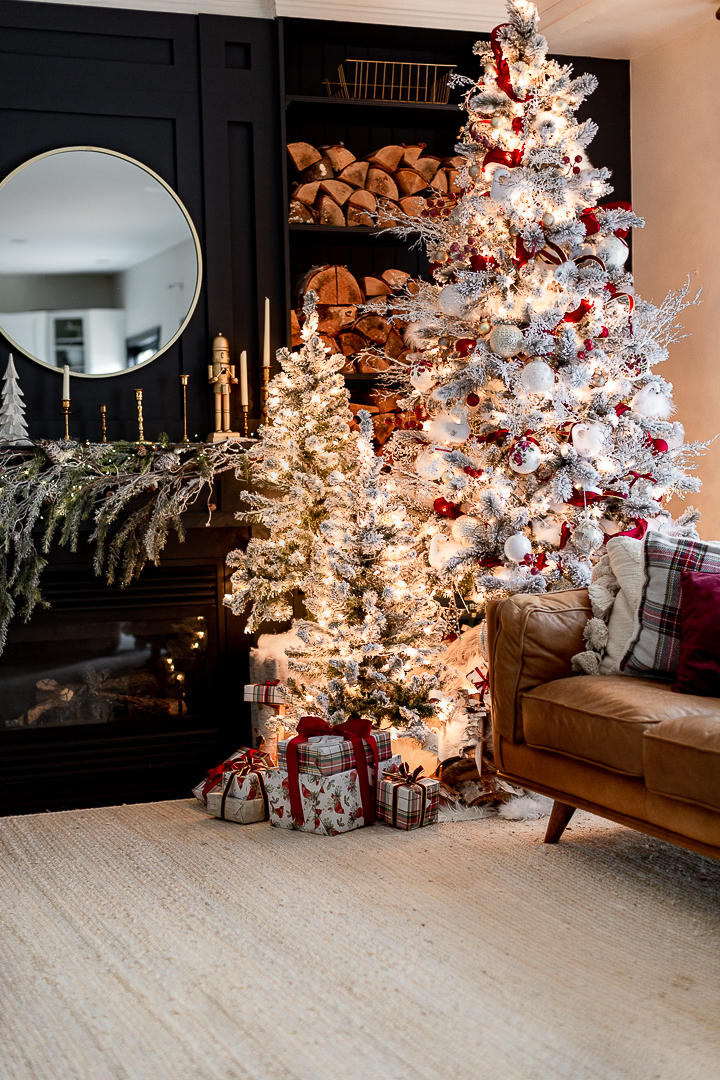 As you can see, I changed the mantel a little because I didn't think that the previous garland coordinated too well. I of course will share that with you soon as well. But there's a peek for you. 🙂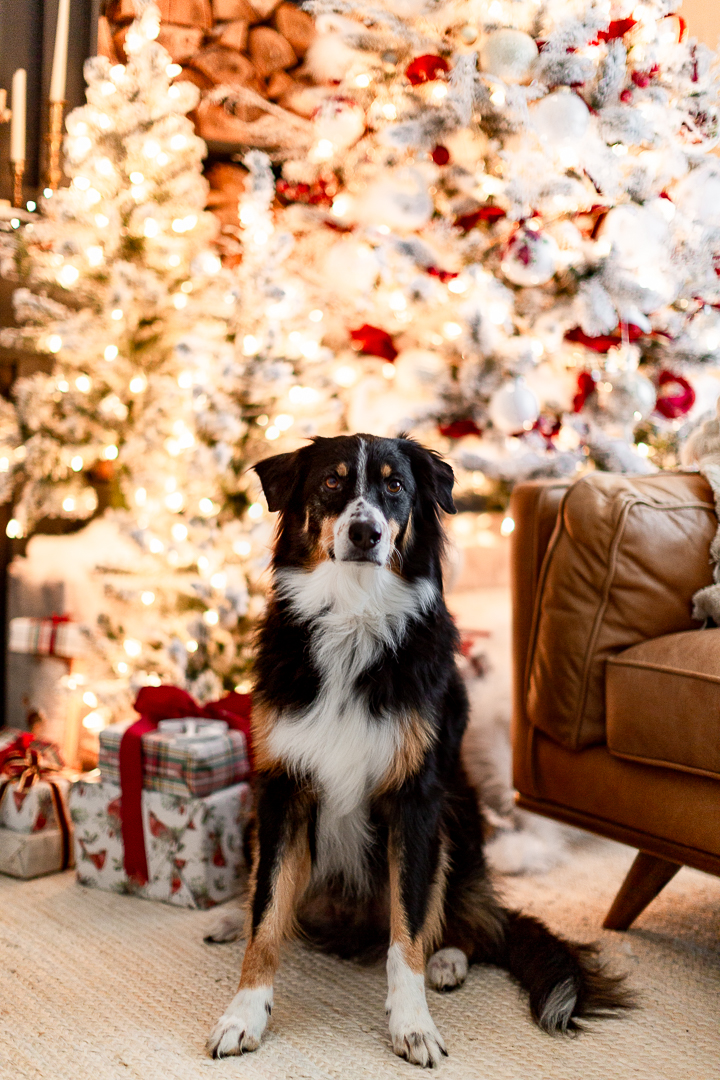 Of course my handsome boy needed to make an appearance …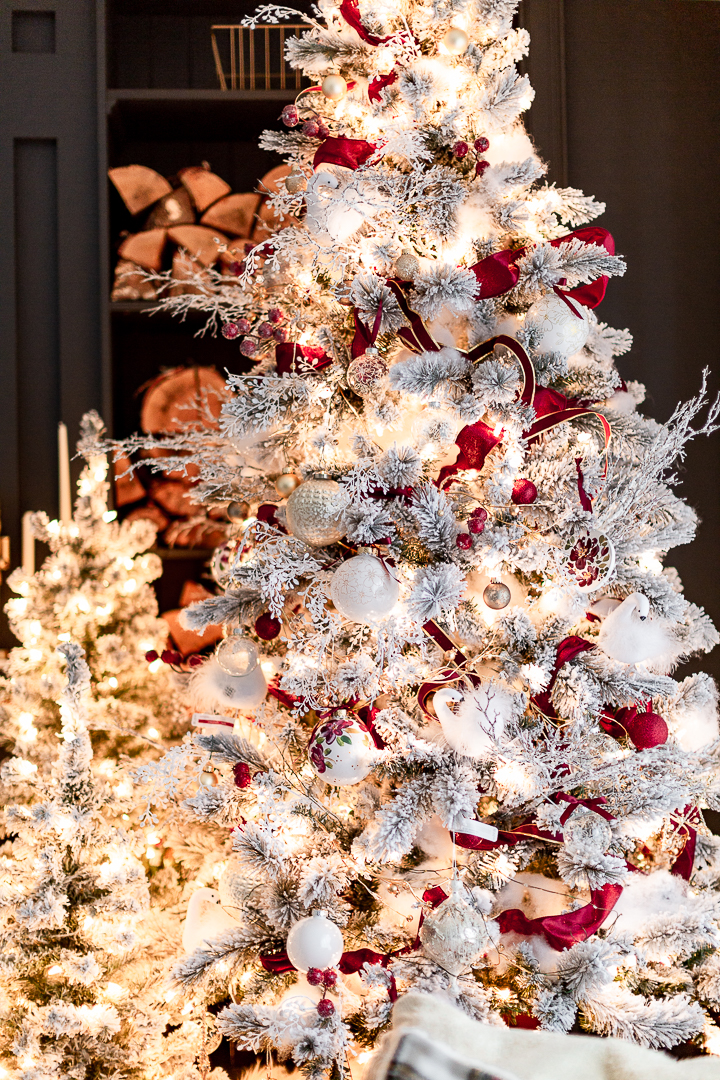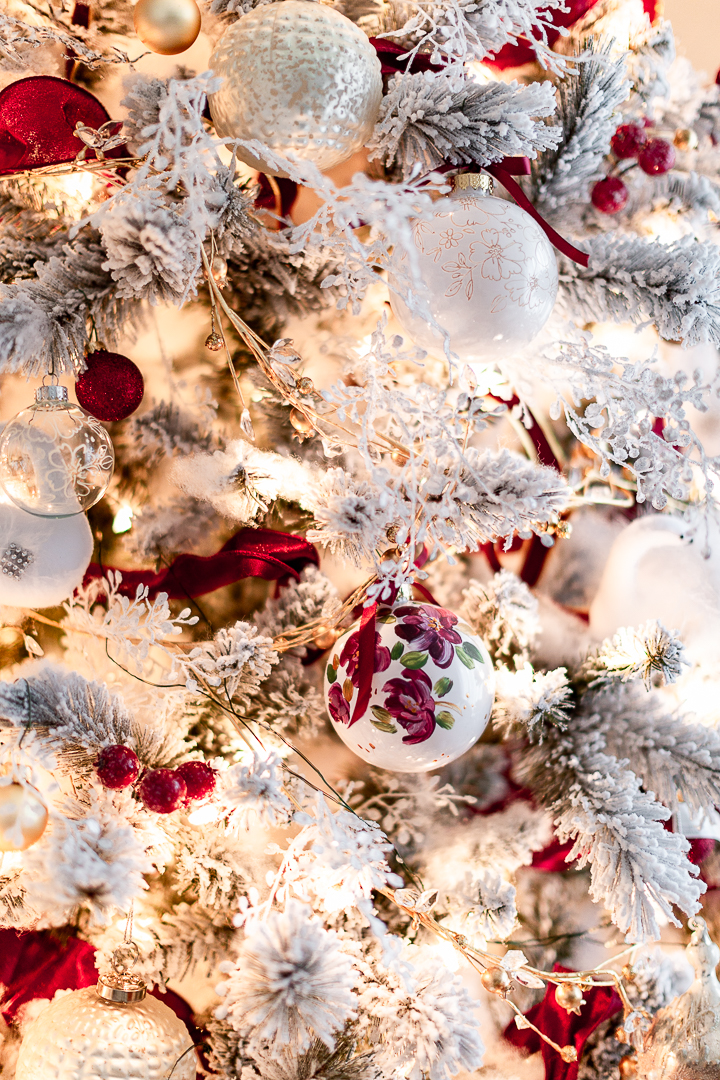 Here's a closer look at the ornaments…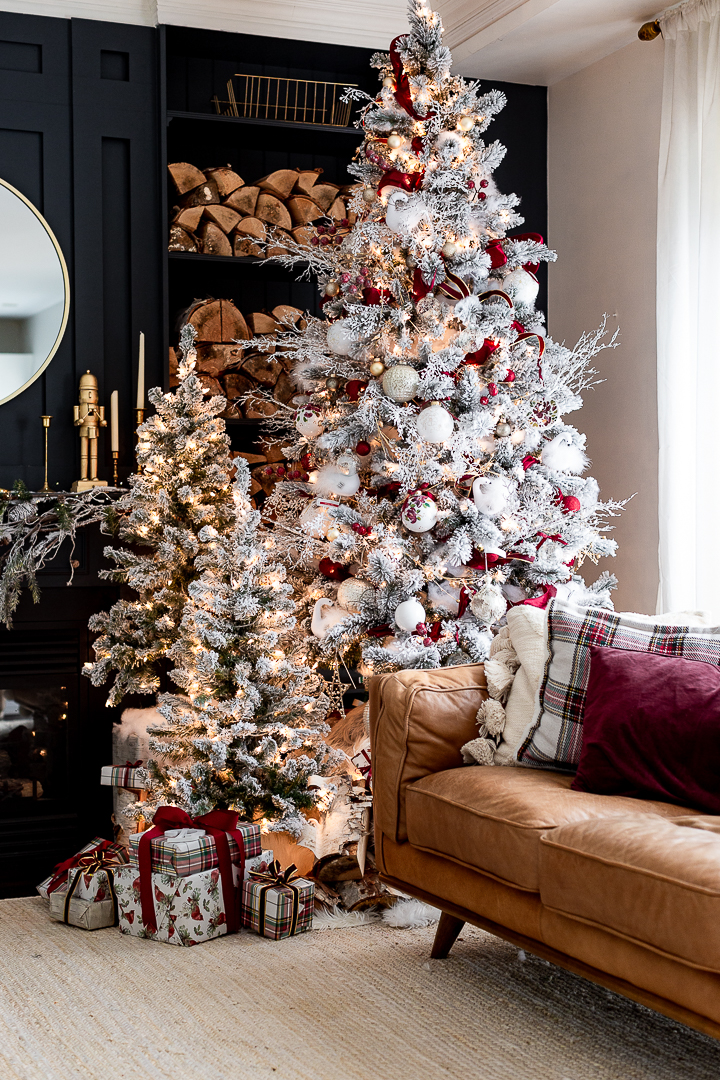 My tree is THIS one from Michaels, but here are some other trees that I just love and very comparable.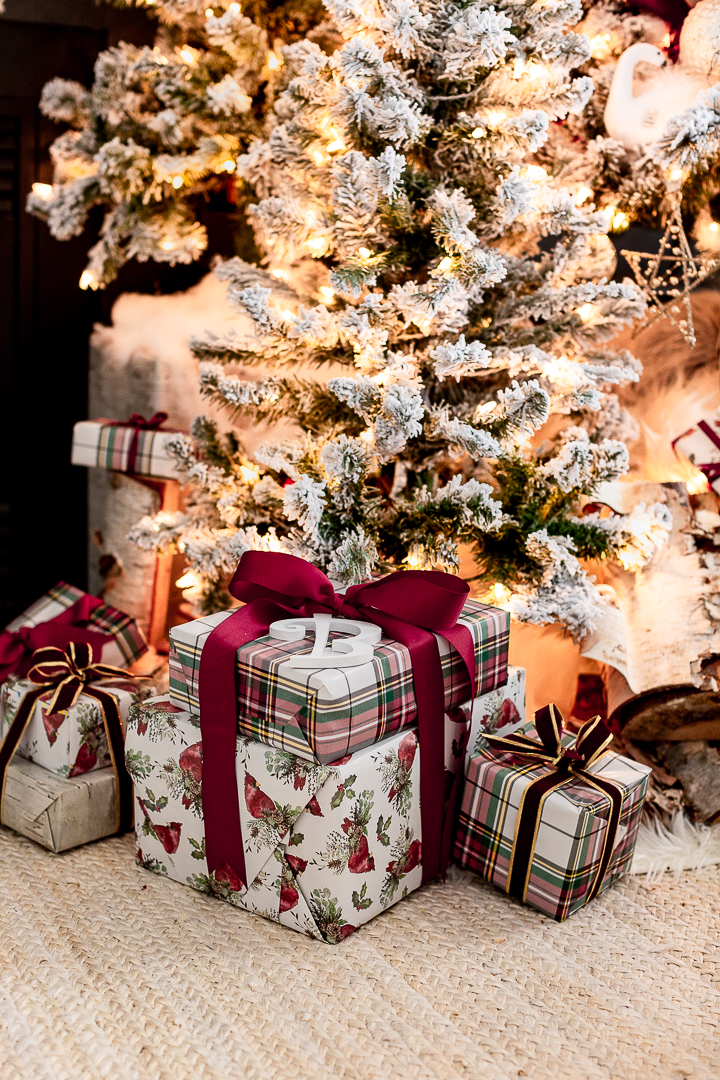 And there you have it for now. I of course will share a lot more in the days to come. But in the meantime, I hope you can check out my friend's gorgeous trees below. Thanks to my dear friend Kristen for hosting this beautiful hop. Much love, Lucy
Ella Claire & Co. | Craftberry Bush | French Country Cottage