Summer is the perfect time to take advantage of garden and wild flowers. I simply grabbed some lemons and wild daisies for this easy summer tablescape.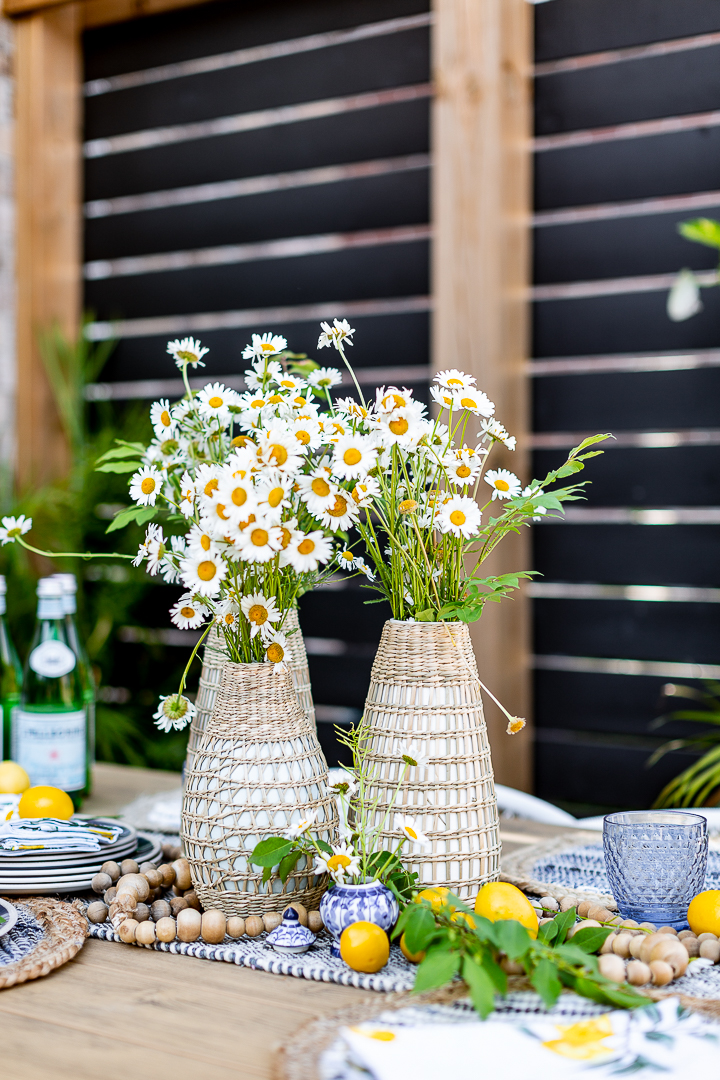 Hello friends. I hope you've been keeping well. It's been a hot, hot summer here and I'm definitely not complaining because it's made the entire isolation craziness bearable. It's been nice being able to spend time outside and take Brody for swims at the lake.
On one of our walks, I noticed there were tons of wild daisies at the side of the road and so I grabbed my trimmers and went to cut some.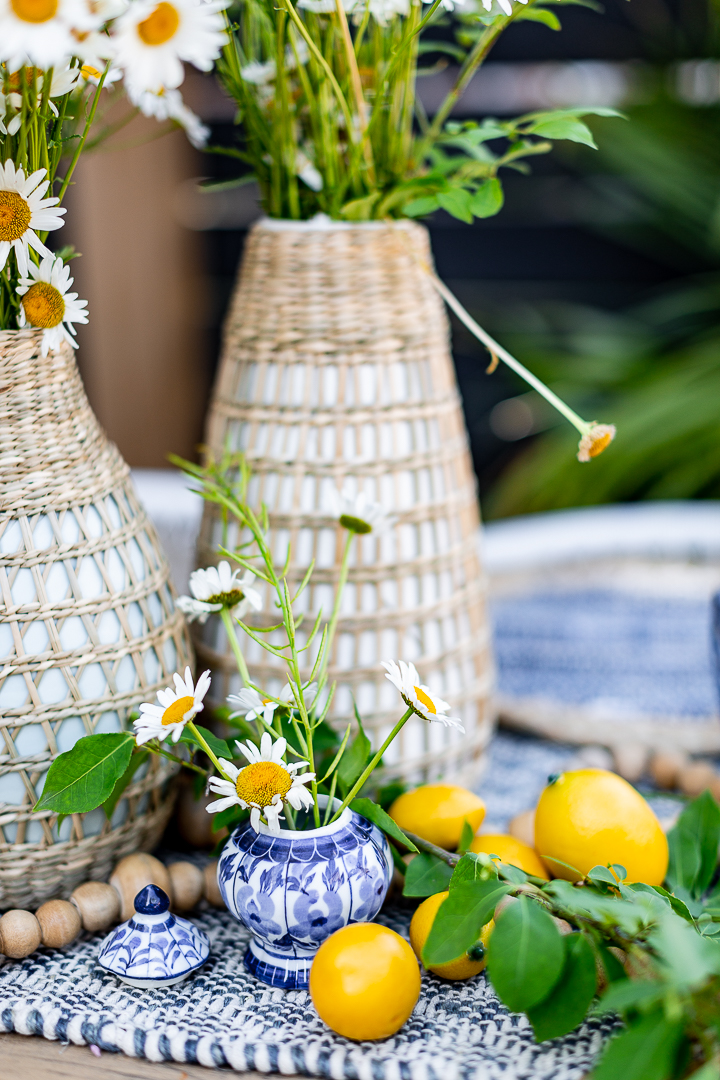 Blue and yellow have always been one of my favourite combinations. Some combos never go out of style.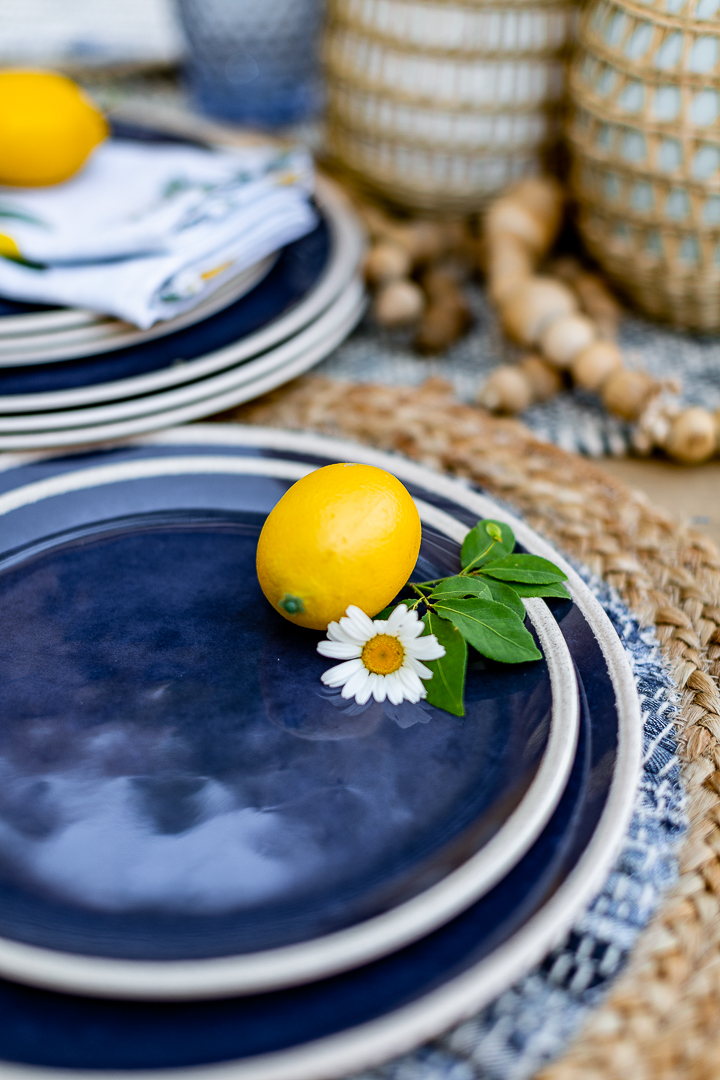 I found these beautiful melamine plates at Homesense . I love how beautiful melamine plates are nowadays. You can put together the most beautiful outdoor table and be reassured that your good plates won't get broken or damaged.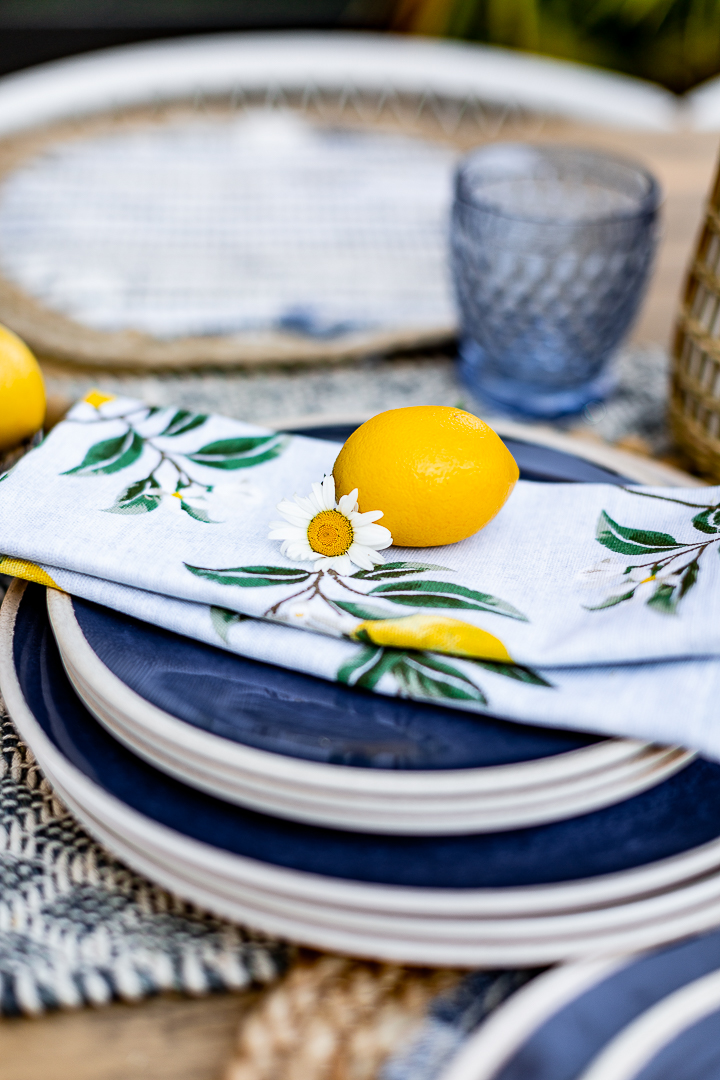 I also found these gorgeous Martha Stewart placemats. Aren't they so lovely?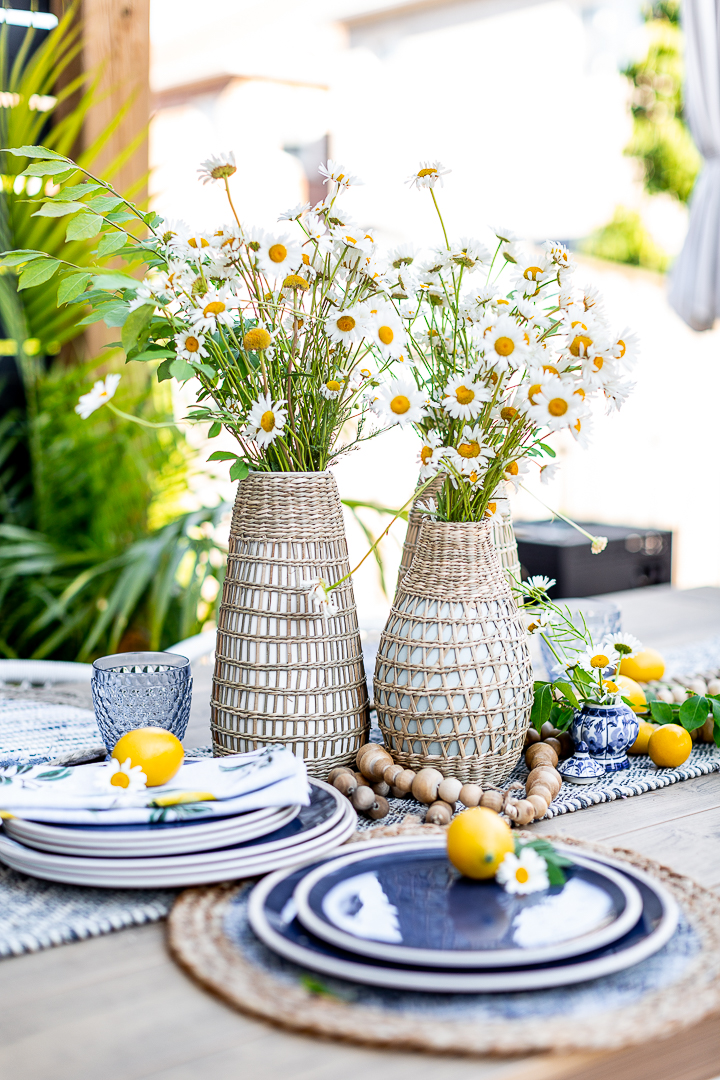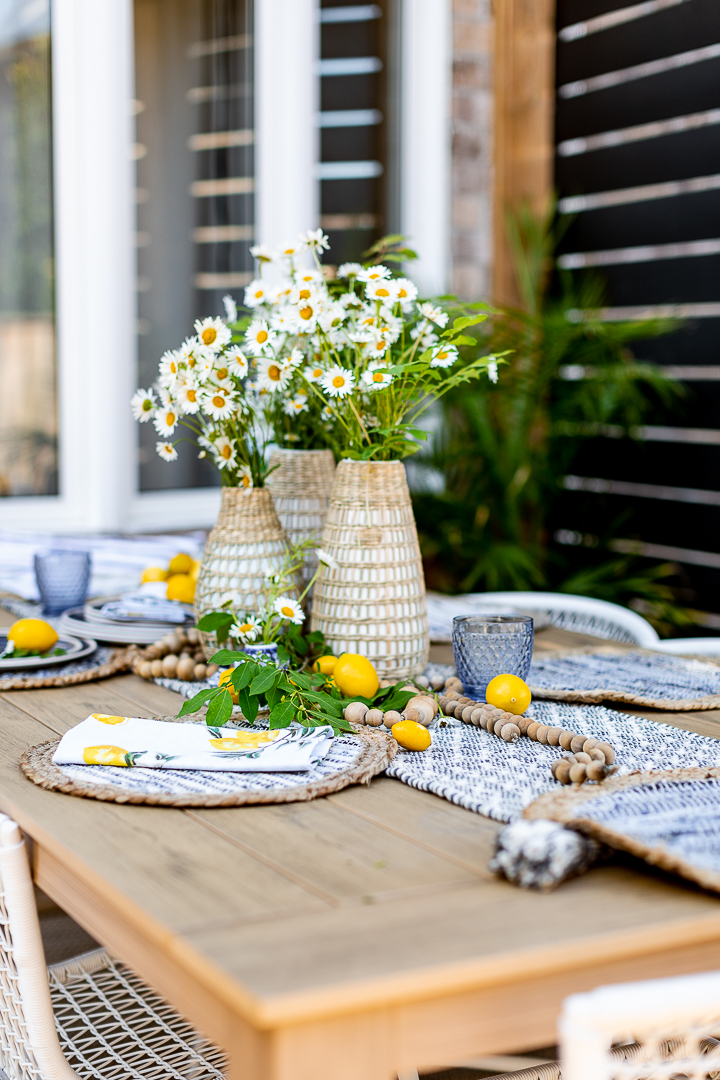 I simply placed the wild daisies in the center and done.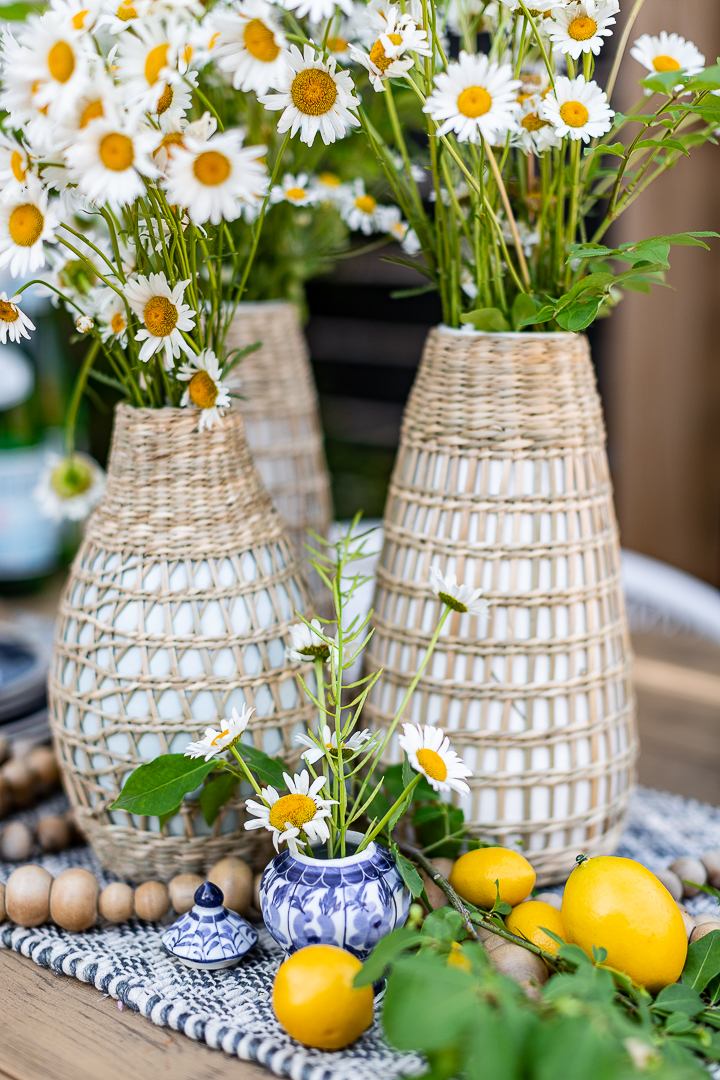 This little ginger jar I found at a thrift store a while back and it just adds another little touch of blue.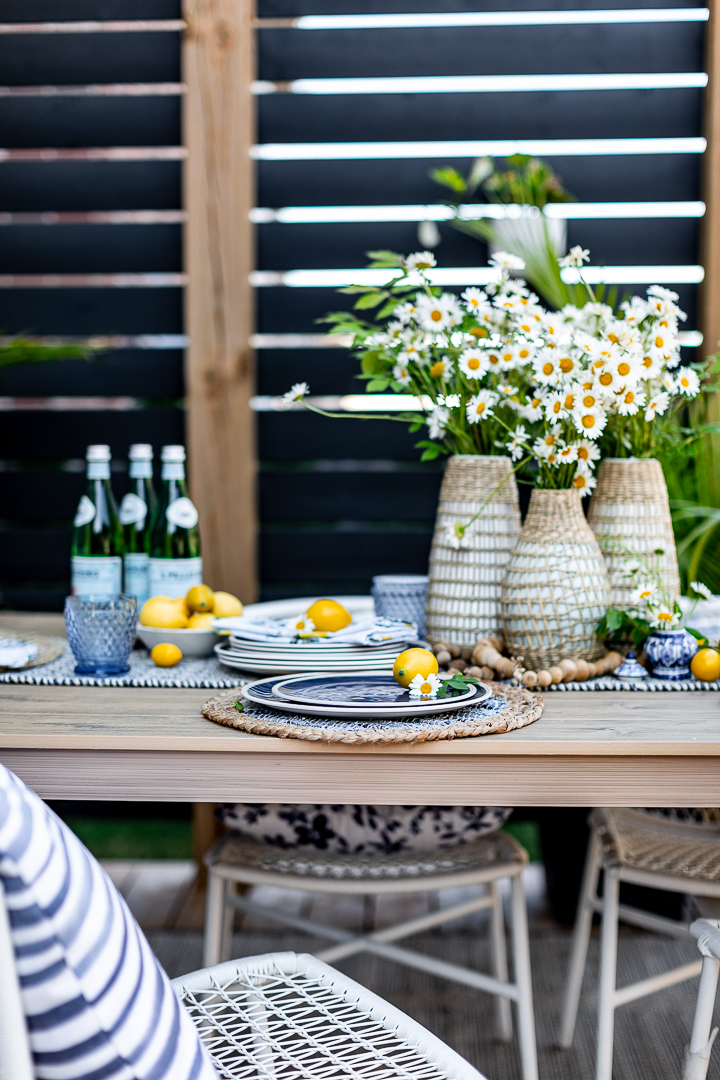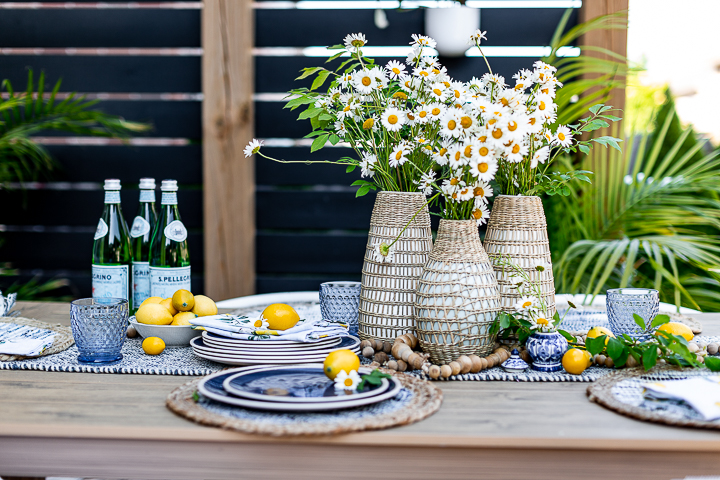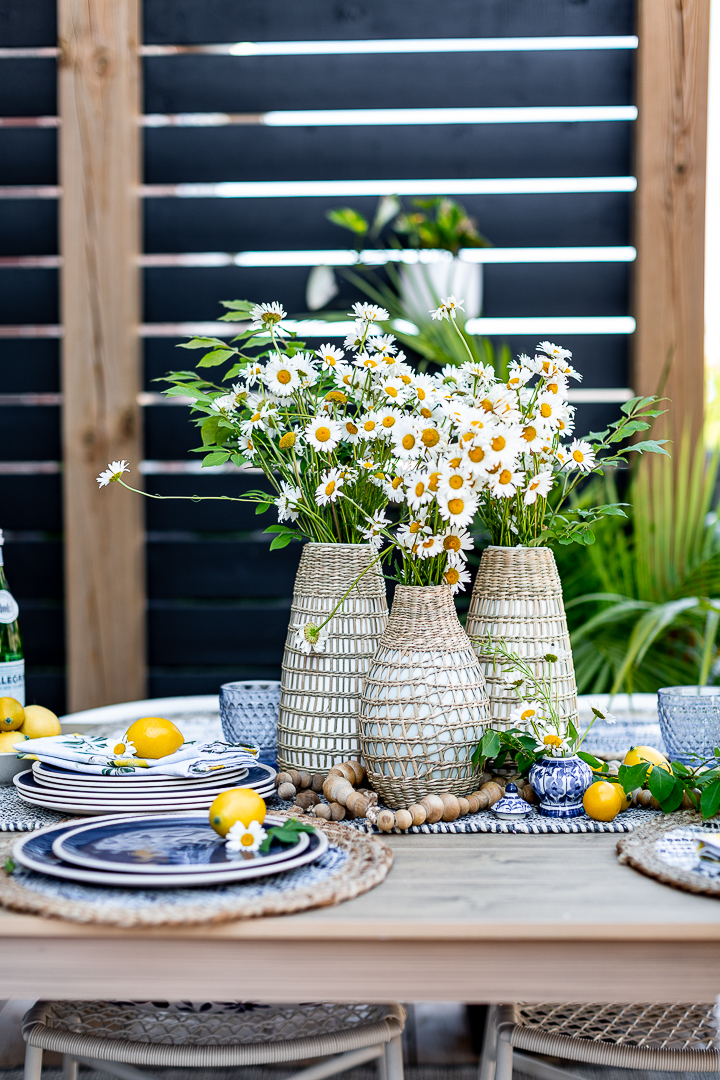 The lemons are faux but they look perfect and you can use them and reuse them.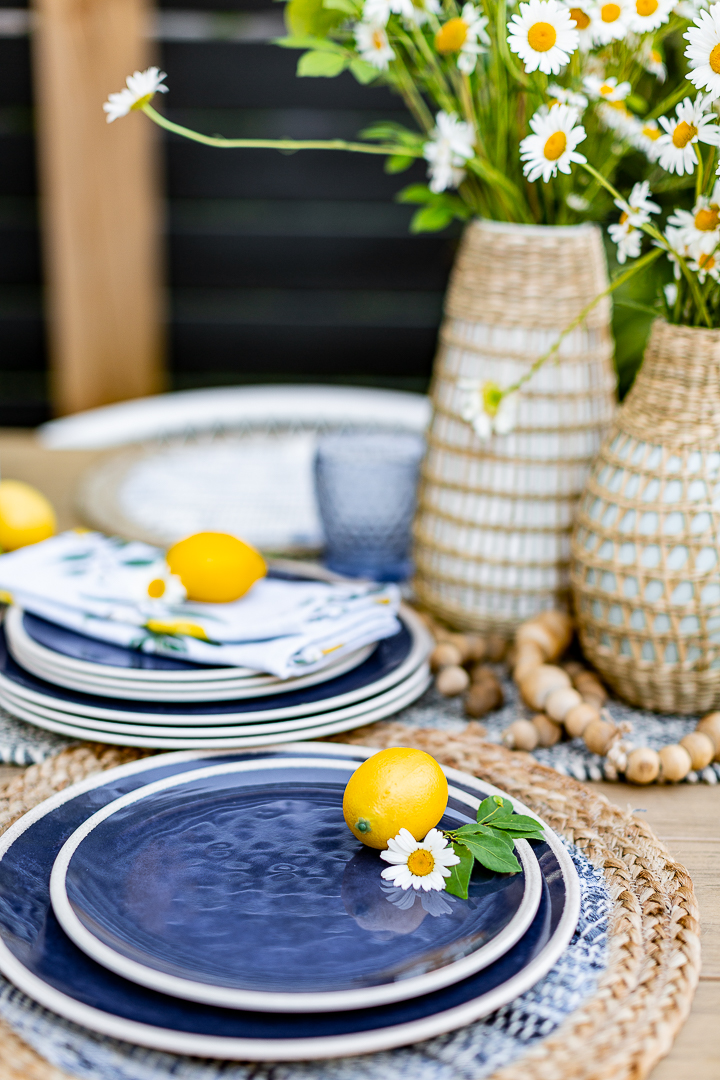 Such a classic combo…a little daisy, a lemon and blue plates…:)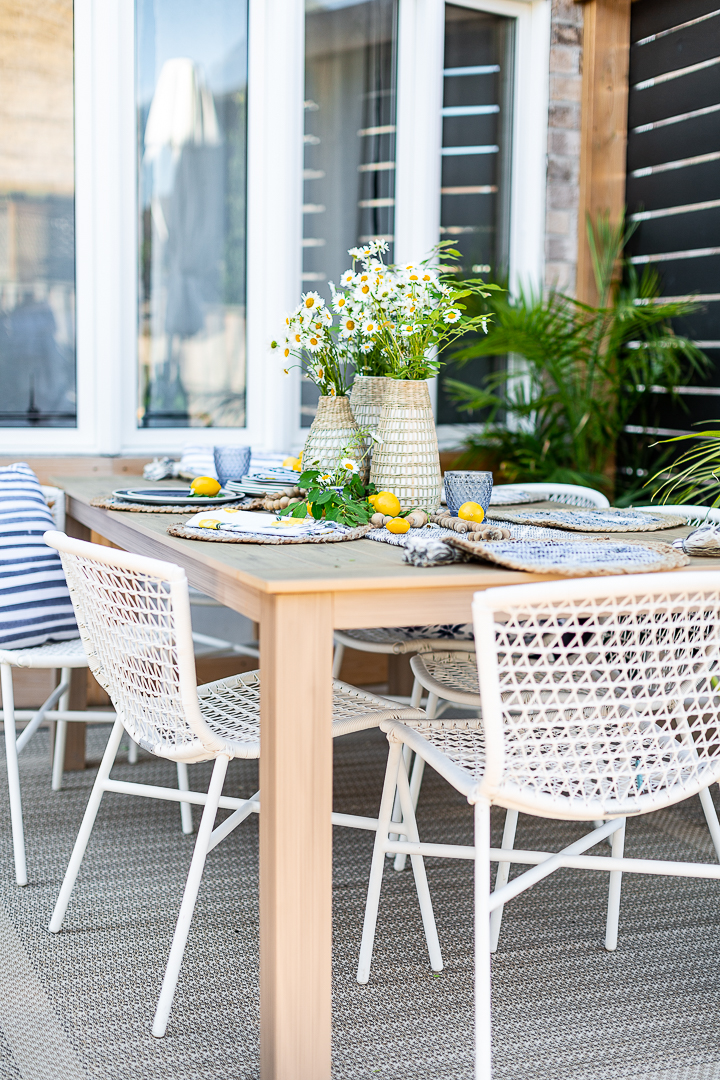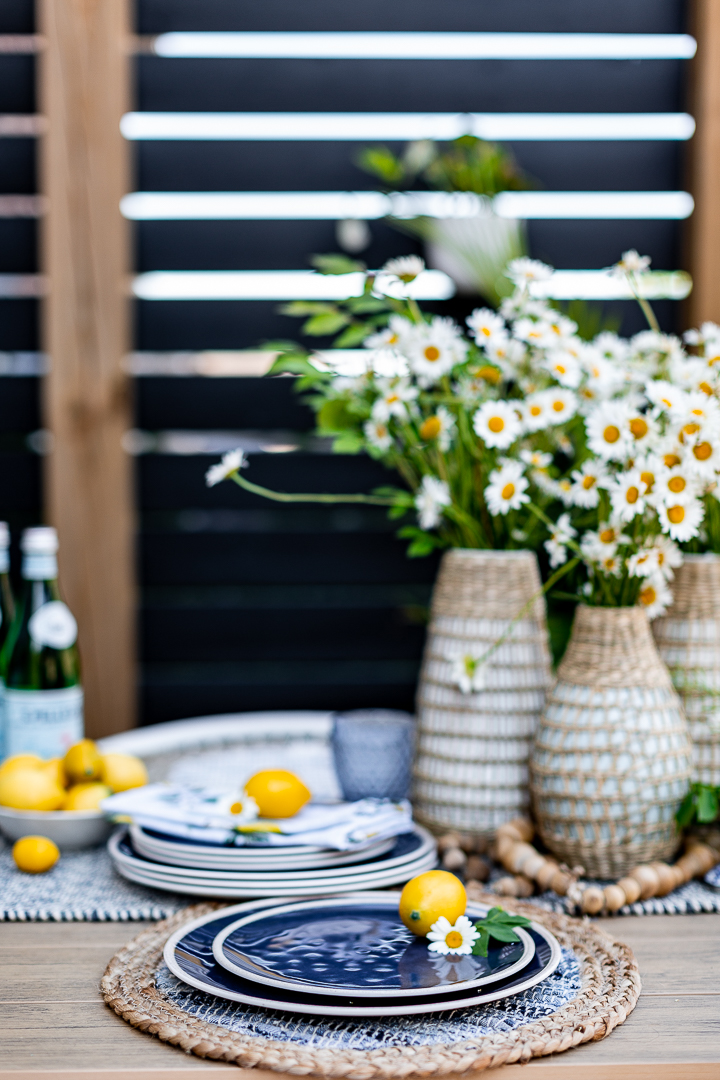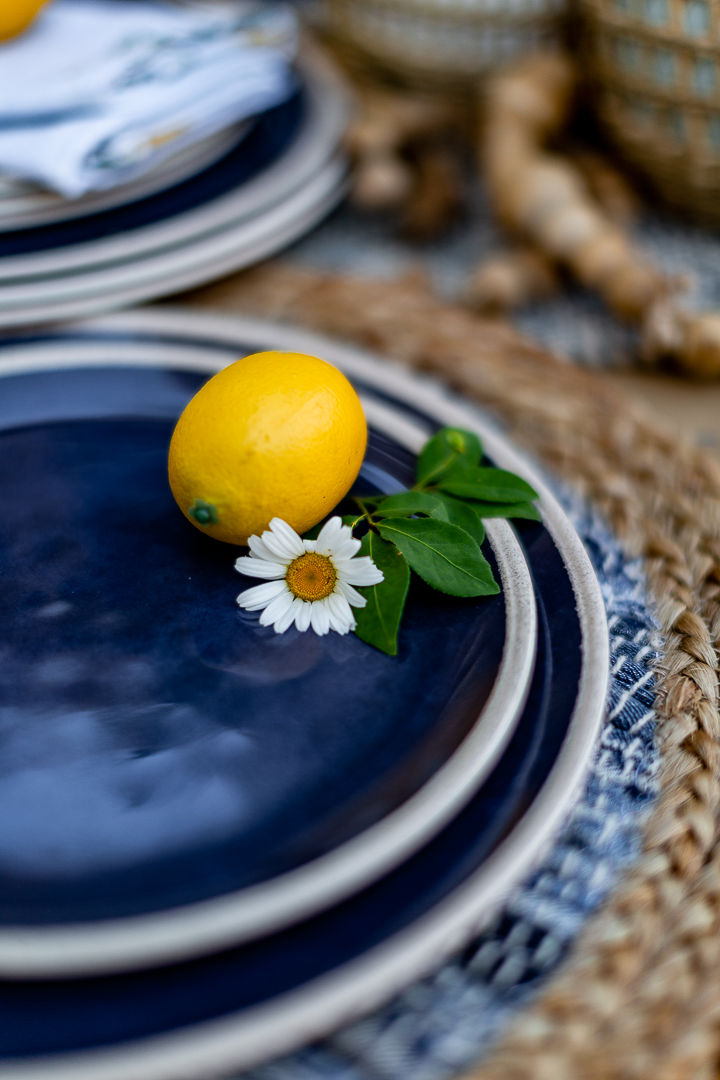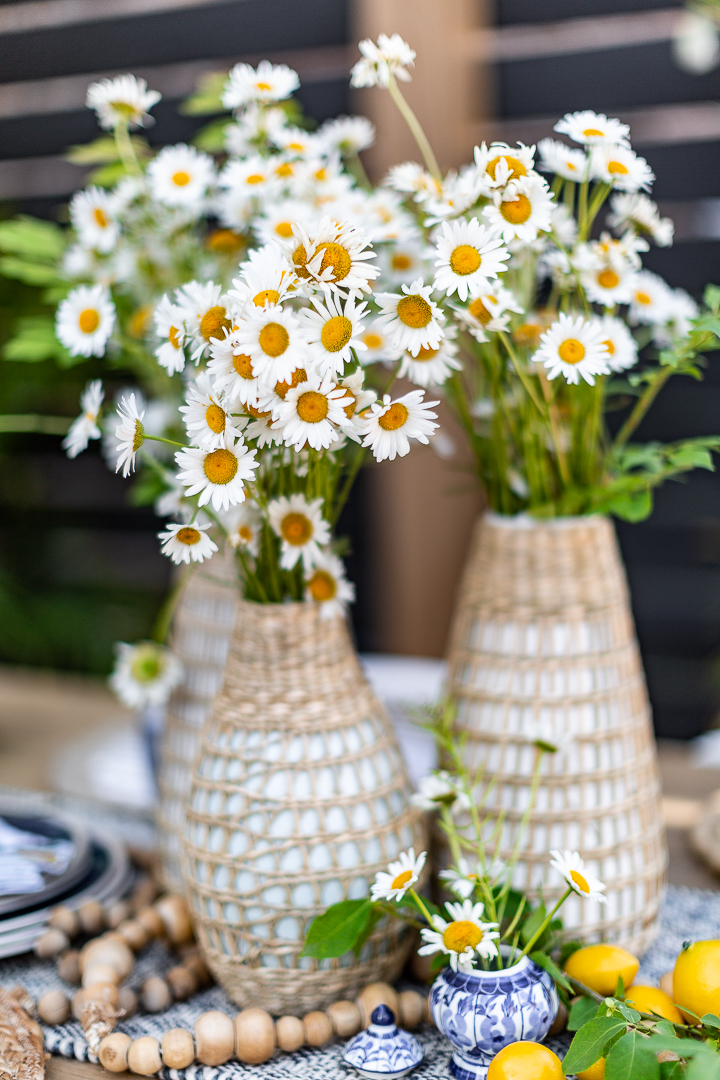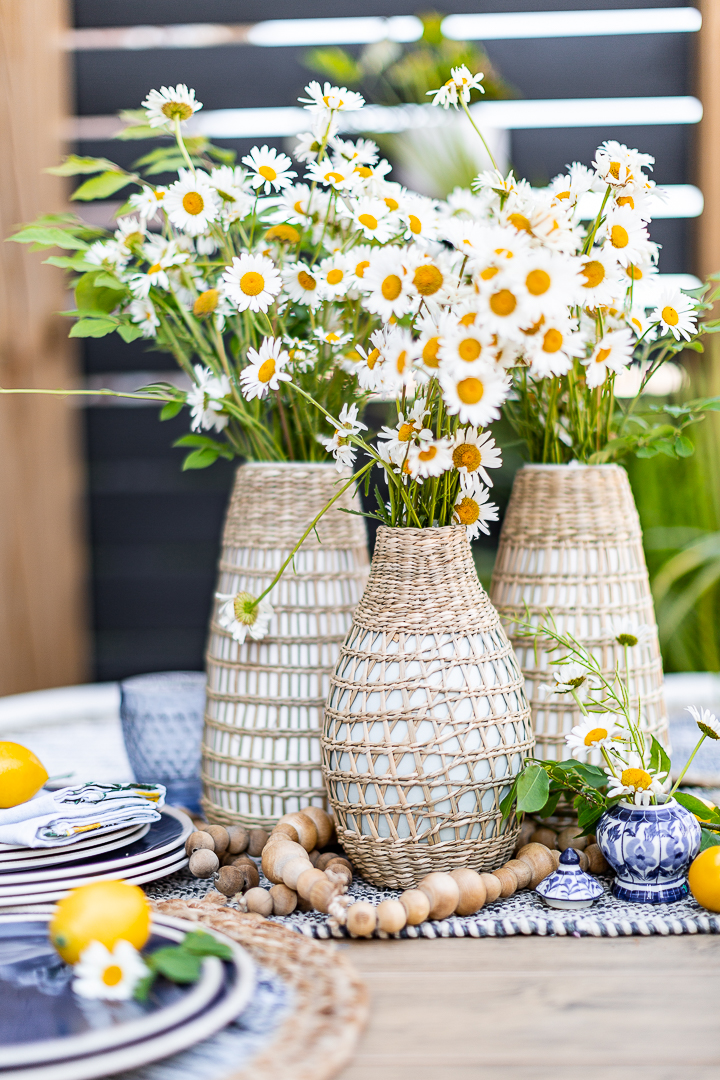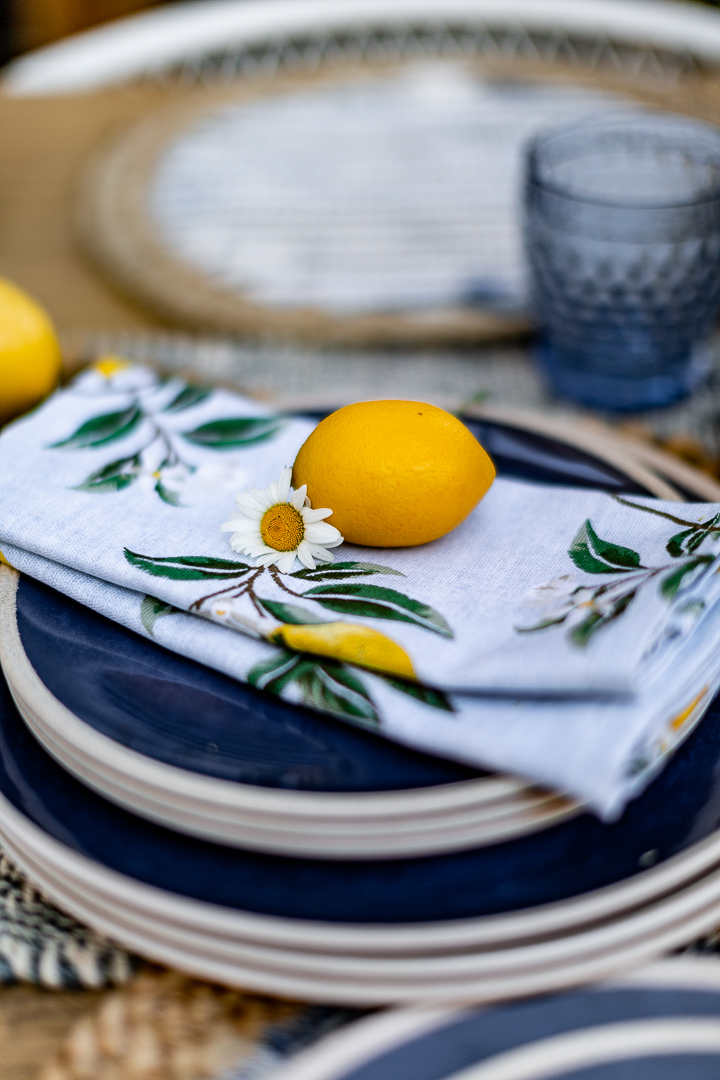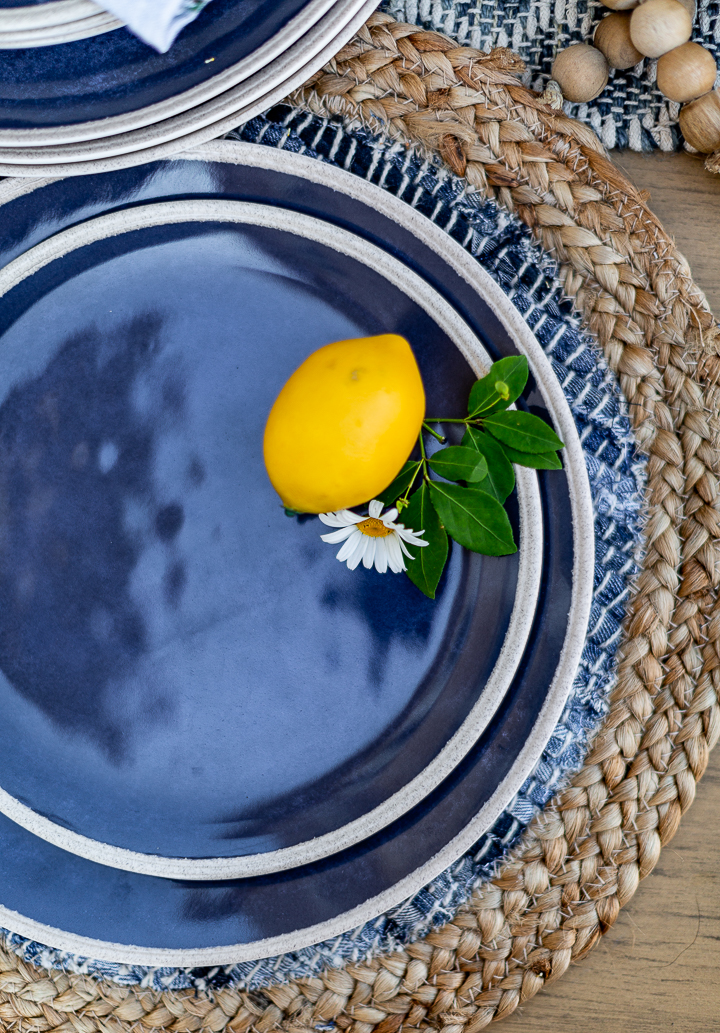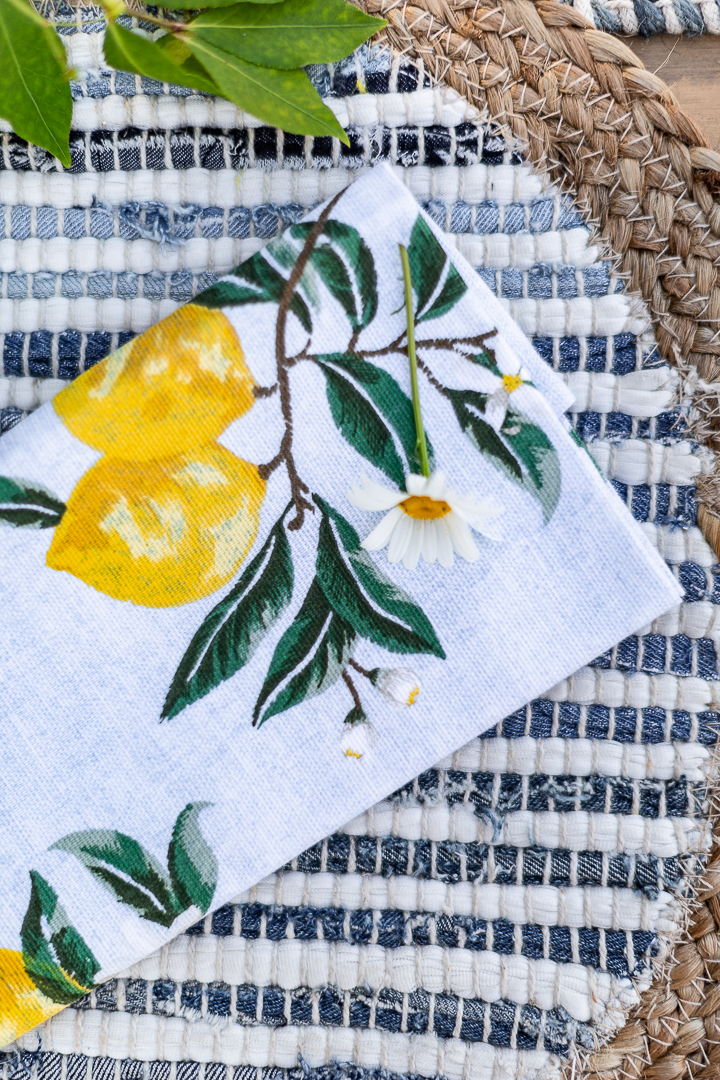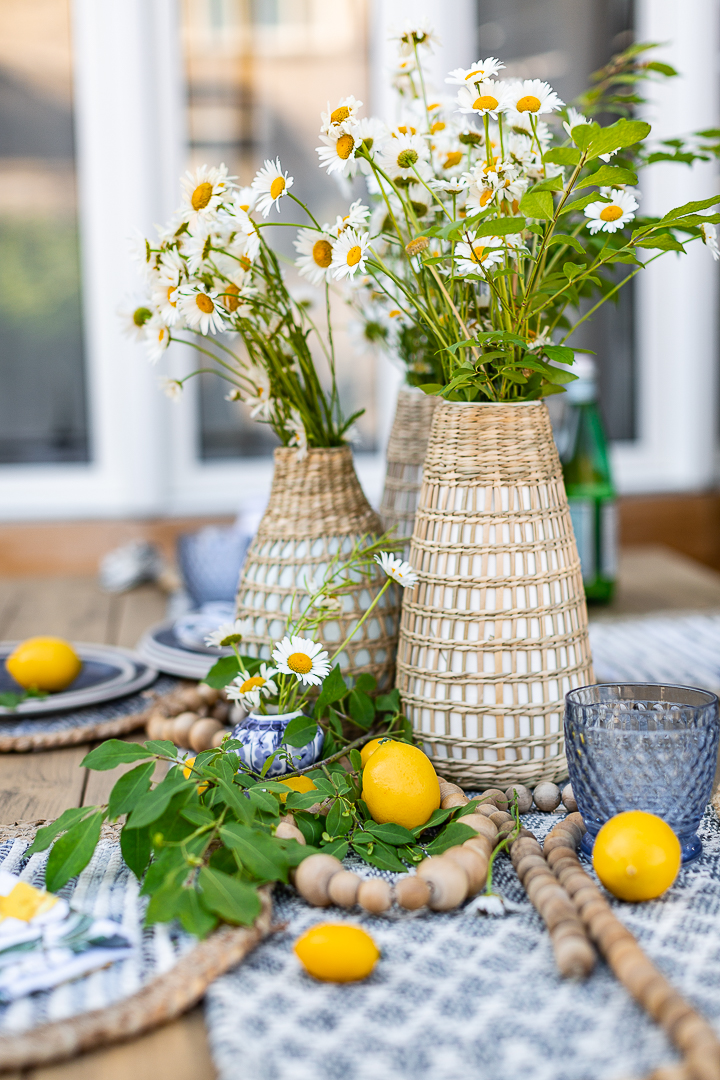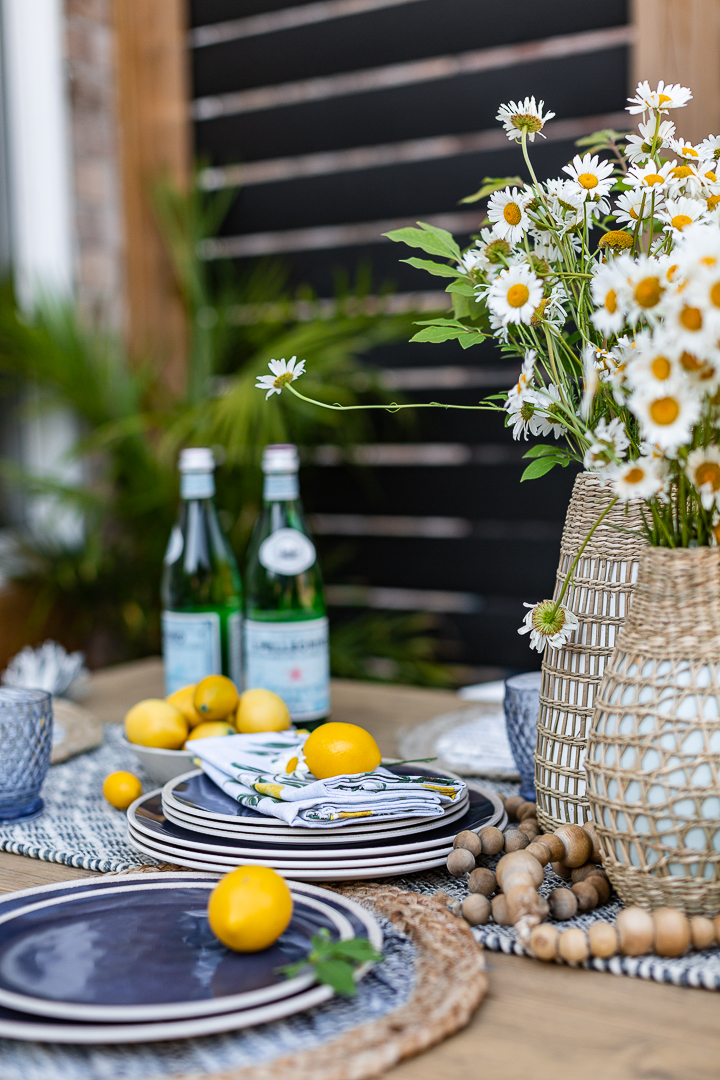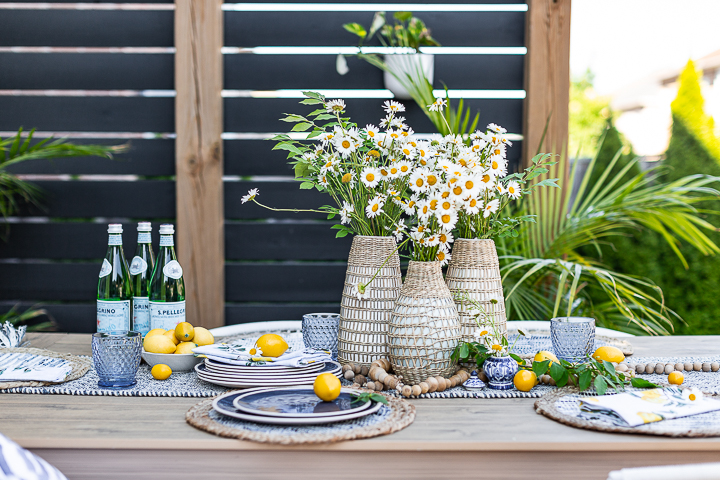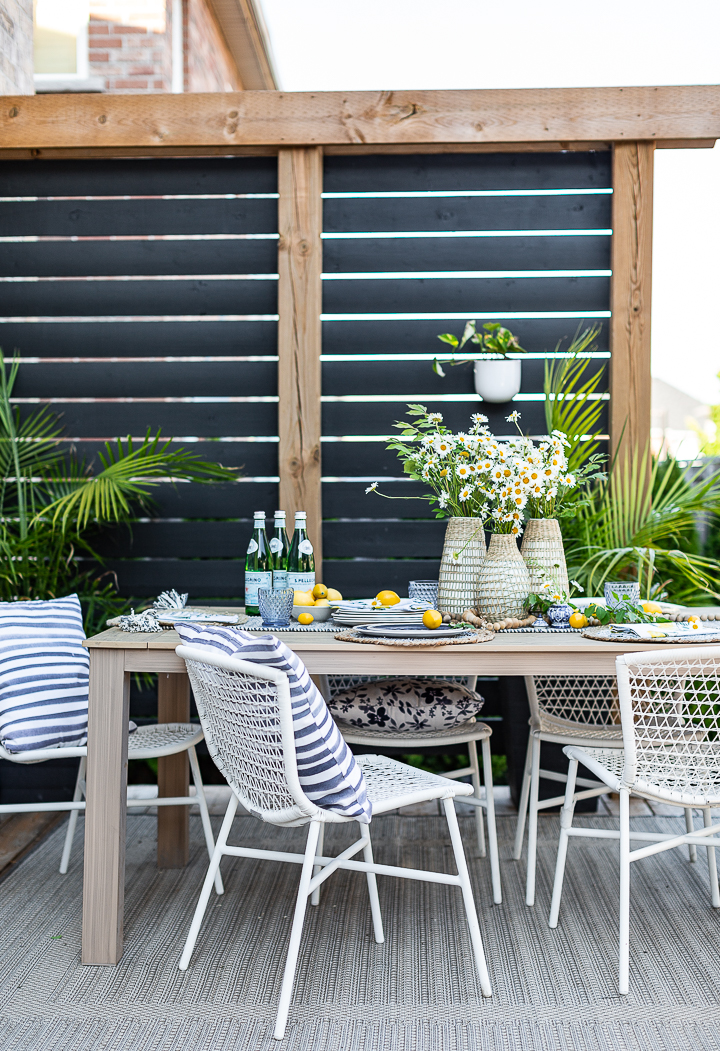 Those pillows are from my own summer collection HERE. and HERE is a lemon one as well…:)
That's it for me but make sure you check out the gorgeous summer tables and entertaining ideas below.
Thank you Janine and Ashley for hosting this great hop.
Much love,
Lucy


Summer Flower Arrangement From The Garden
A Simple Summer Tablescape for Casual Dining

Lemons and Wild Daisies Tablescape

Romantic Outdoor Table Setting
5 Tips For Easy Summer Entertaining
Easy Ideas For Outdoor Summer Dining

21 Simple Summer Table Decorating Ideas