Today I want to share this little corner in our room which has become hubby's small office space in the bedroom. It's been so great having him work from home and I wanted to set up a nice little space for him, as it's looking like he's going to be working from home for the rest of the year.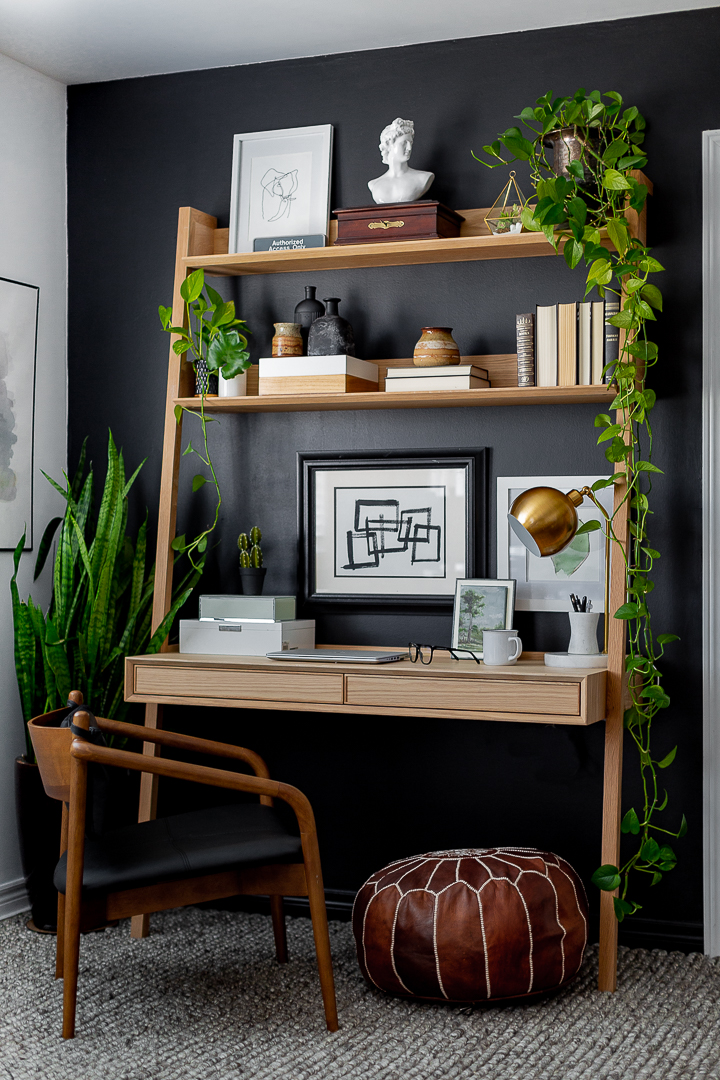 Hello friends. I hope you had a wonderful Fourth of July and great weekend. We celebrated Canada day last weekend and the amount of fireworks was crazy. I don't think I've heard or seen so many neighbours light up fireworks like that before. It was exciting for us but not too fun for Brody who made his way into the closet for hours. We had the TV blasting to try to drown the sound. Poor Guy.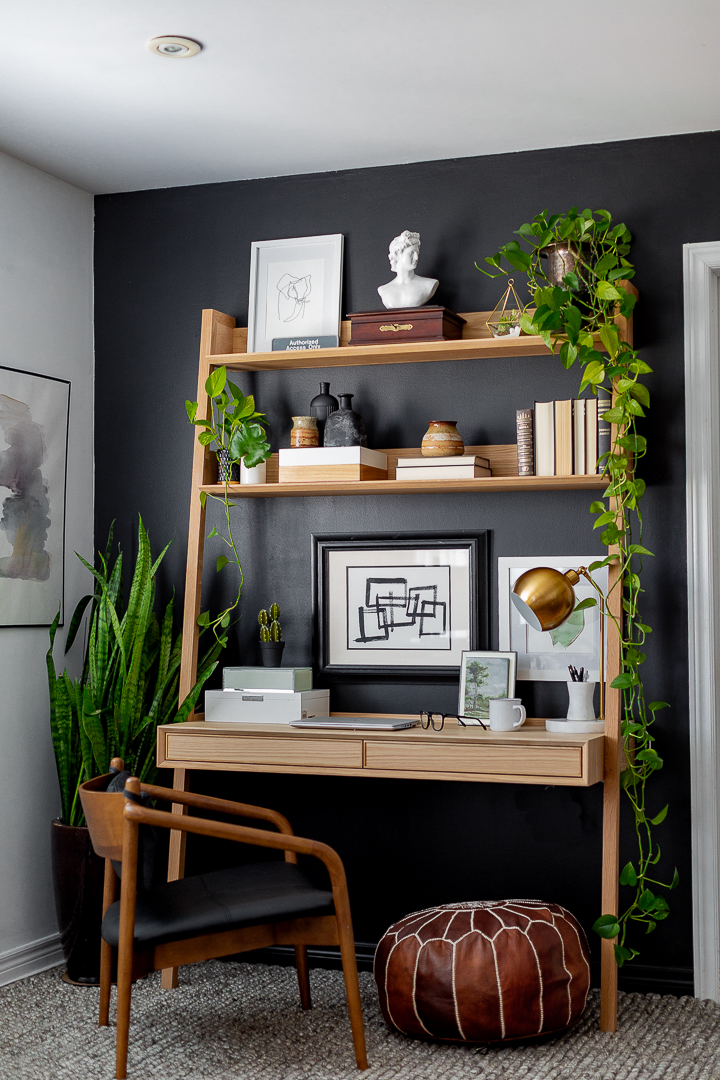 We have a pretty large bedroom and this little corner in the opposite end of the room was the perfect little spot to set up a small office space.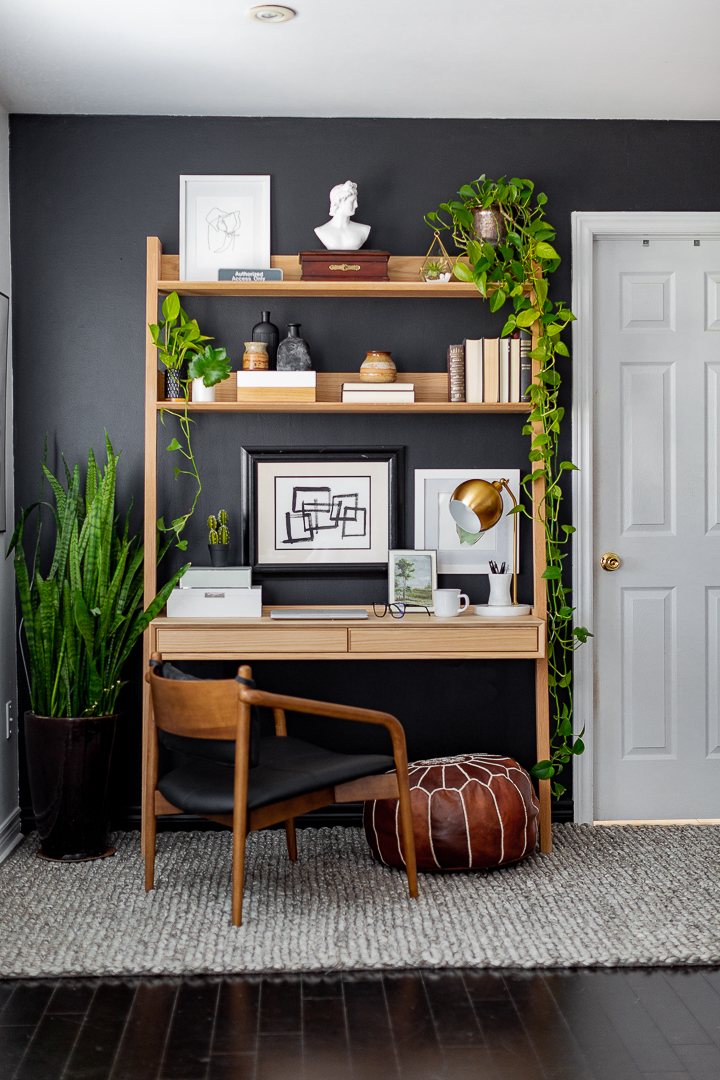 It's a little bit awkward because the walls are at either side of the entrance to our master bathroom and it's always been hard to decorate. But a couple of weeks ago,  I ordered this really cool desk from my friends at ARTICLE. It's called the FENTOL desk in oak and I love that it includes two shelves at the top. As every ARTICLE item, it's very sturdy and so well made.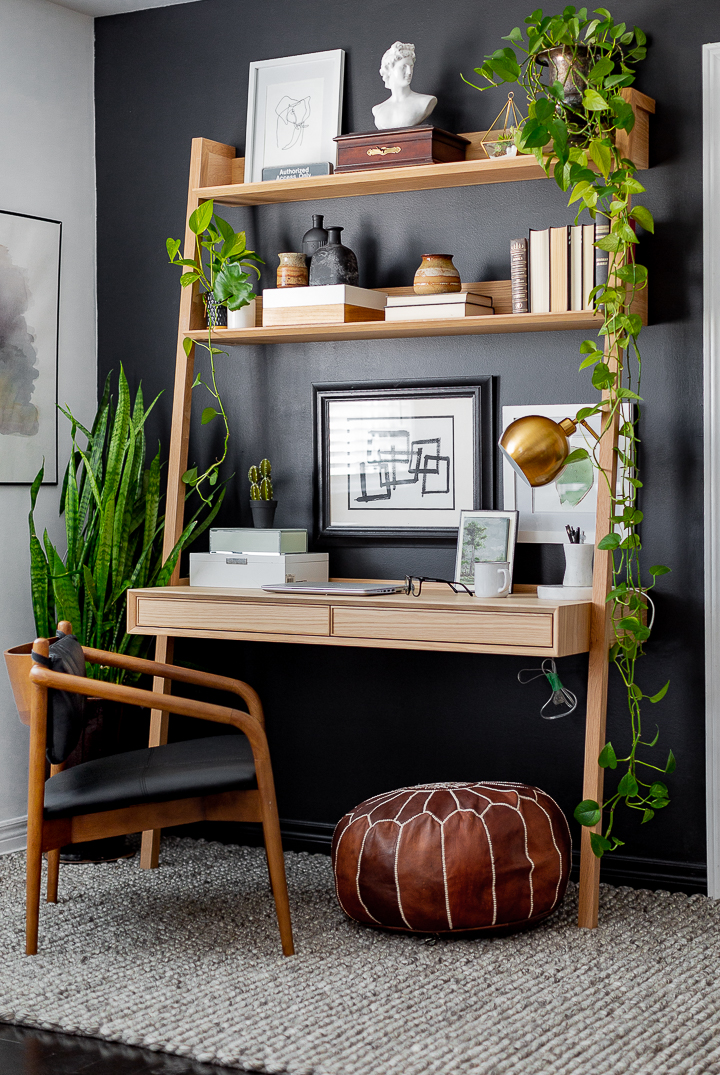 It's perfect for any small space and it fits so well here. I particularly love how the oak looks against the black wall.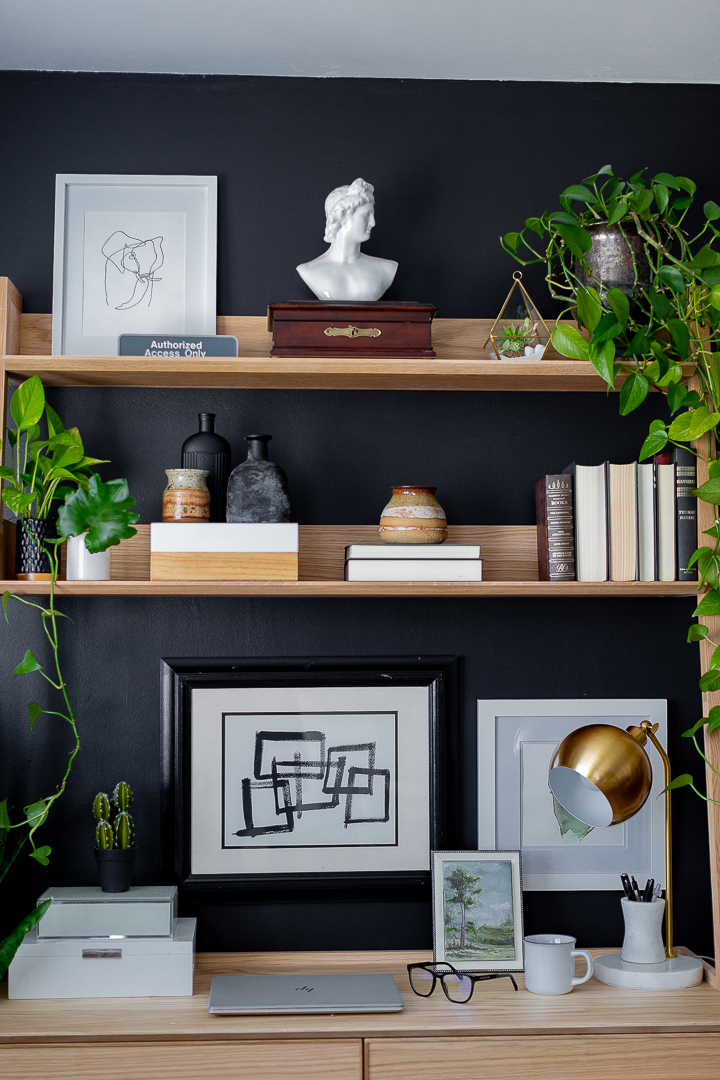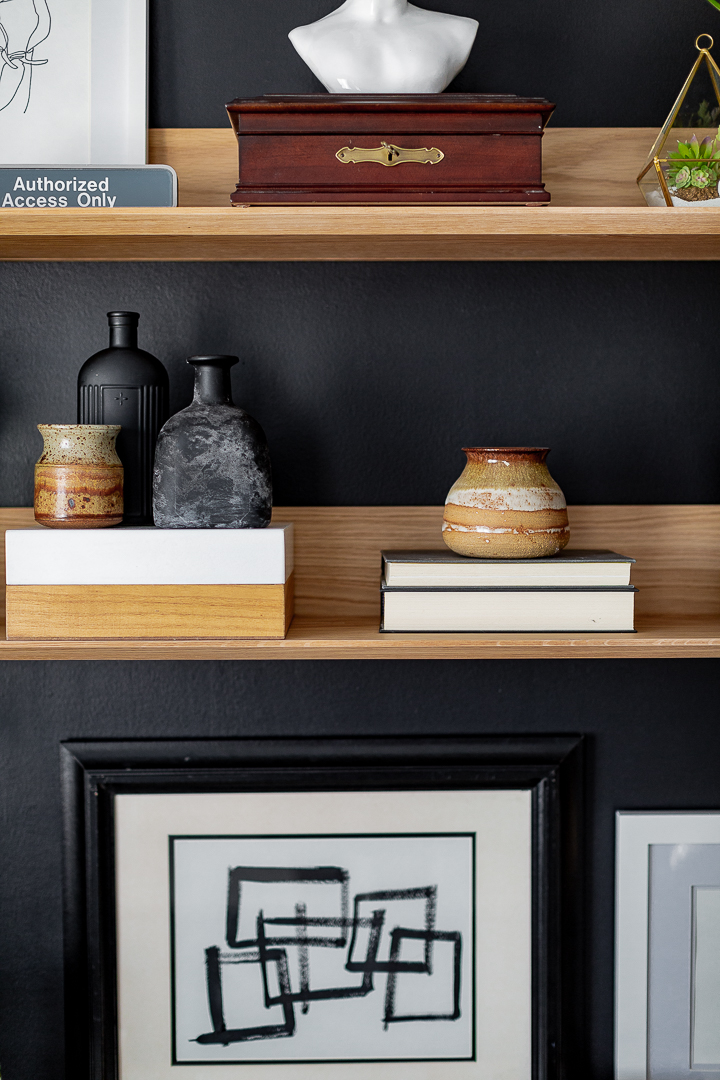 I had fun styling the shelves and making quick pieces of art for them…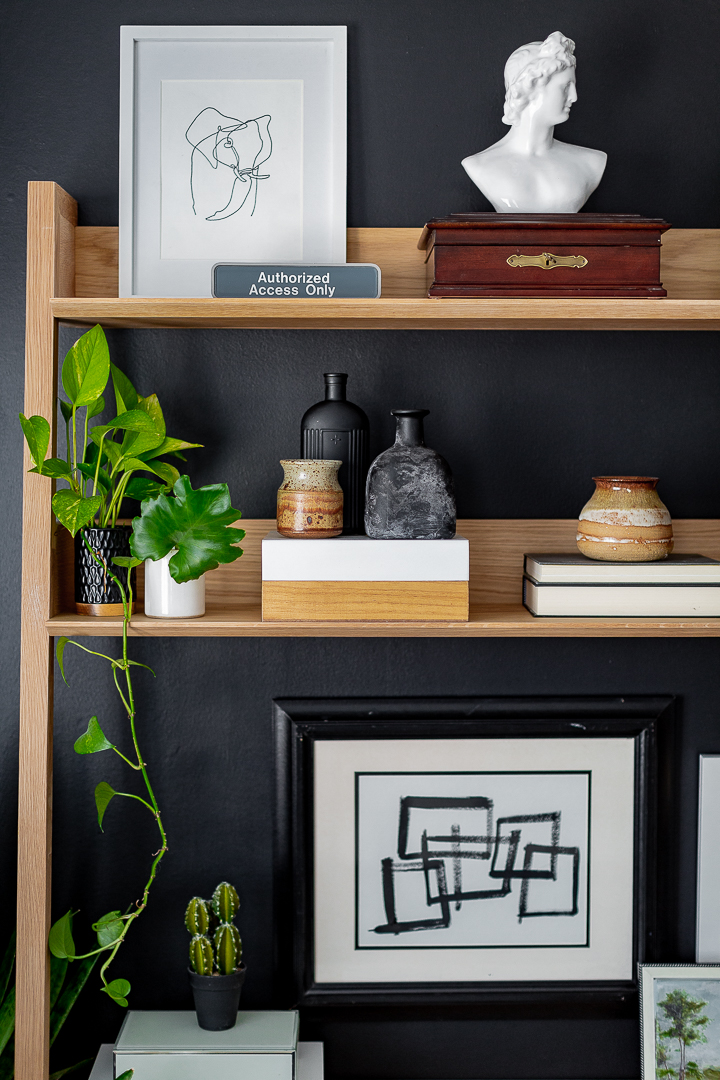 Like the cute little line art elephant and these super simple abstract art brush strokes.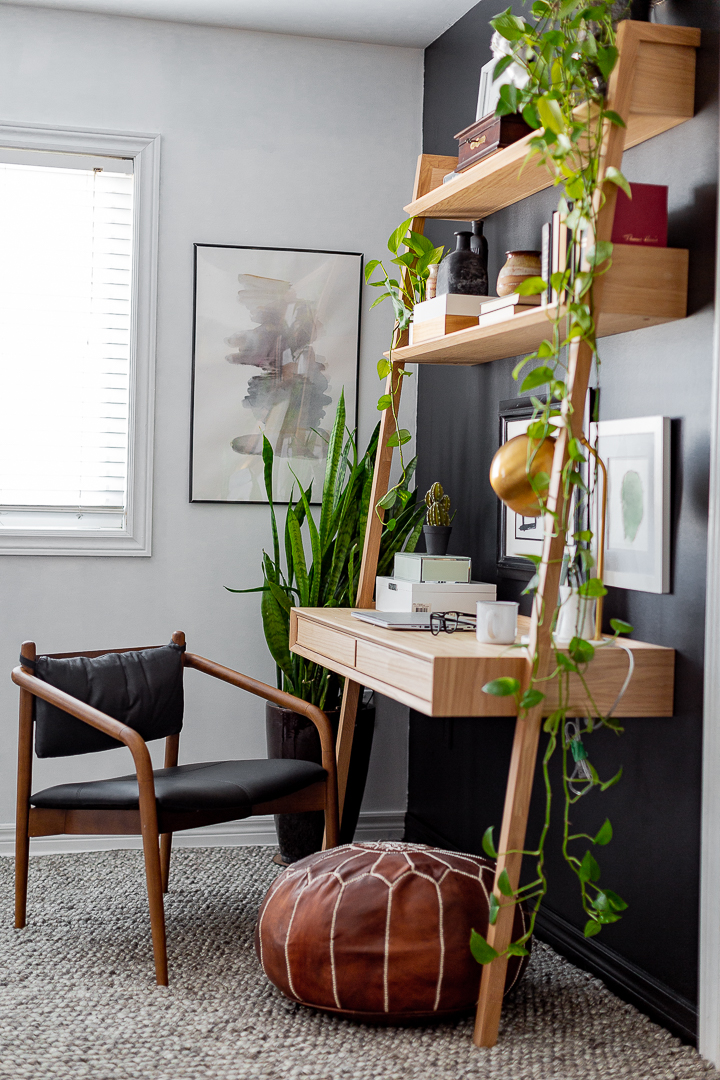 I'm also in love with this really cool chair. It's called the LENTO LOUNGE chair. It's made from buffalo leather and it's not only super sexy but very comfy.  I might be taking this chair and placing it somewhere else because it's so cool.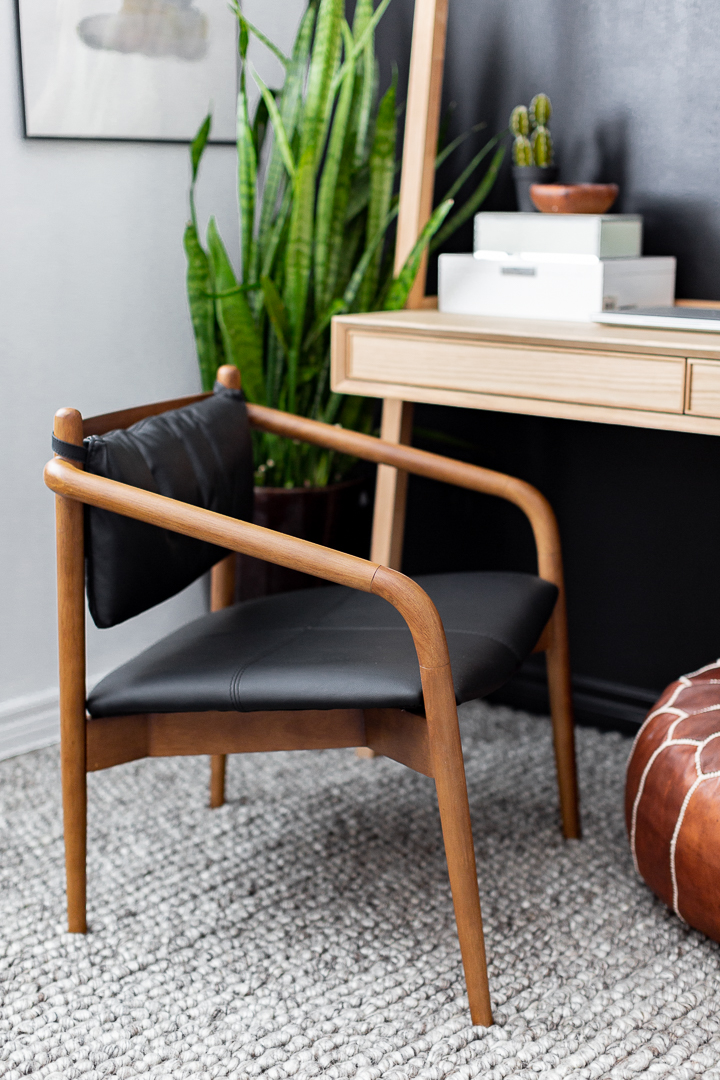 Here's a closer look. Article has the most beautiful modern pieces and they're always so well made.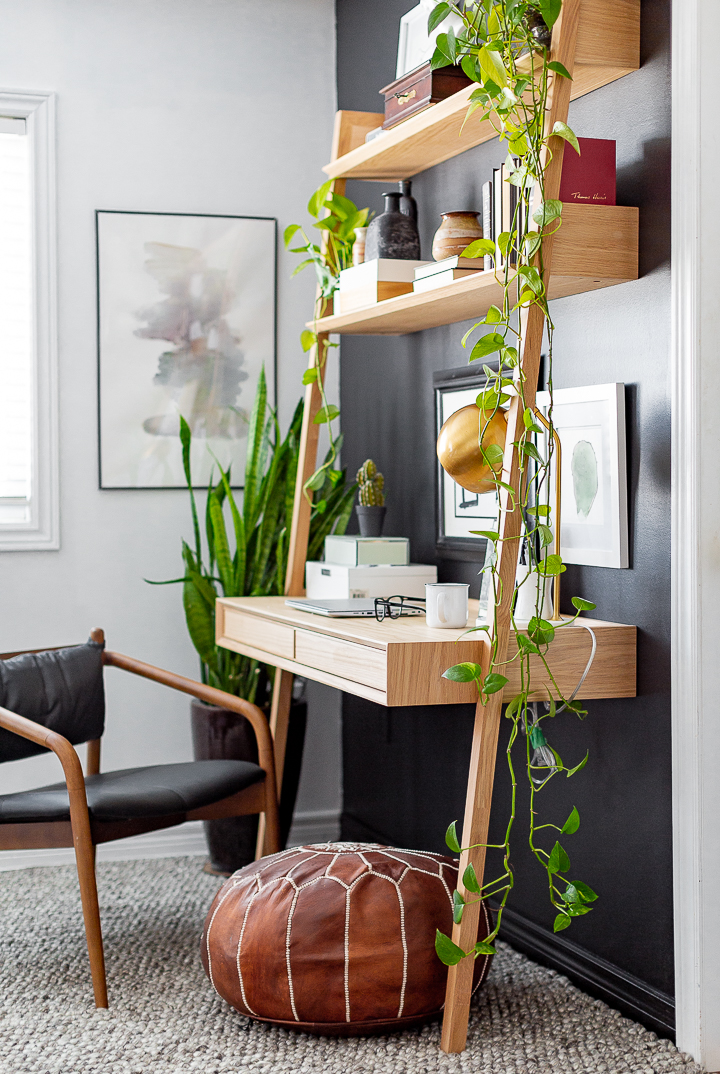 I also love the 'hidden' pop up drawers of the desk because they not very obvious but they're practical.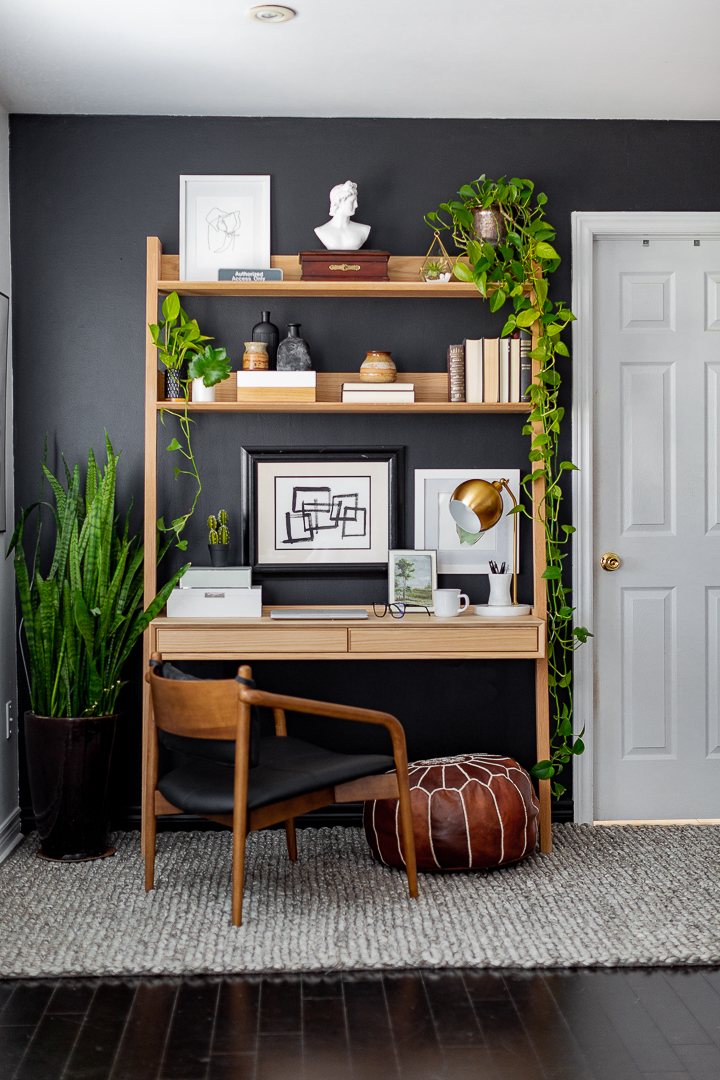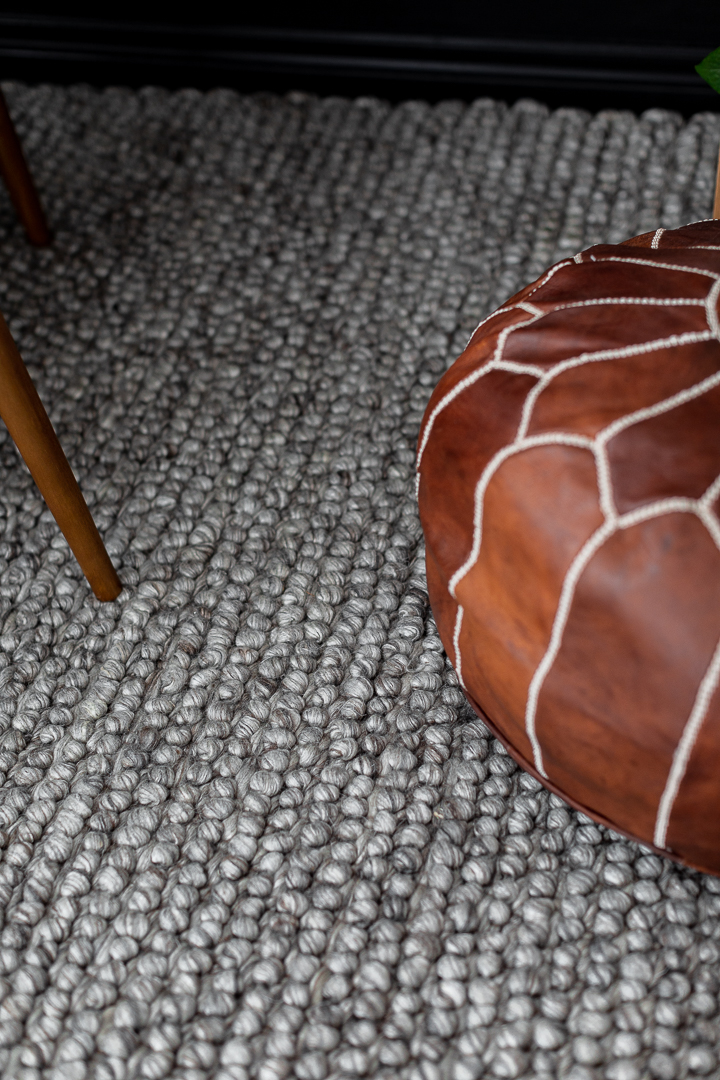 I need to share my love for this rug. It's called the HIRA rug and it's one of the softest, cushiest, rugs I've ever stepped on. I'm truly in love.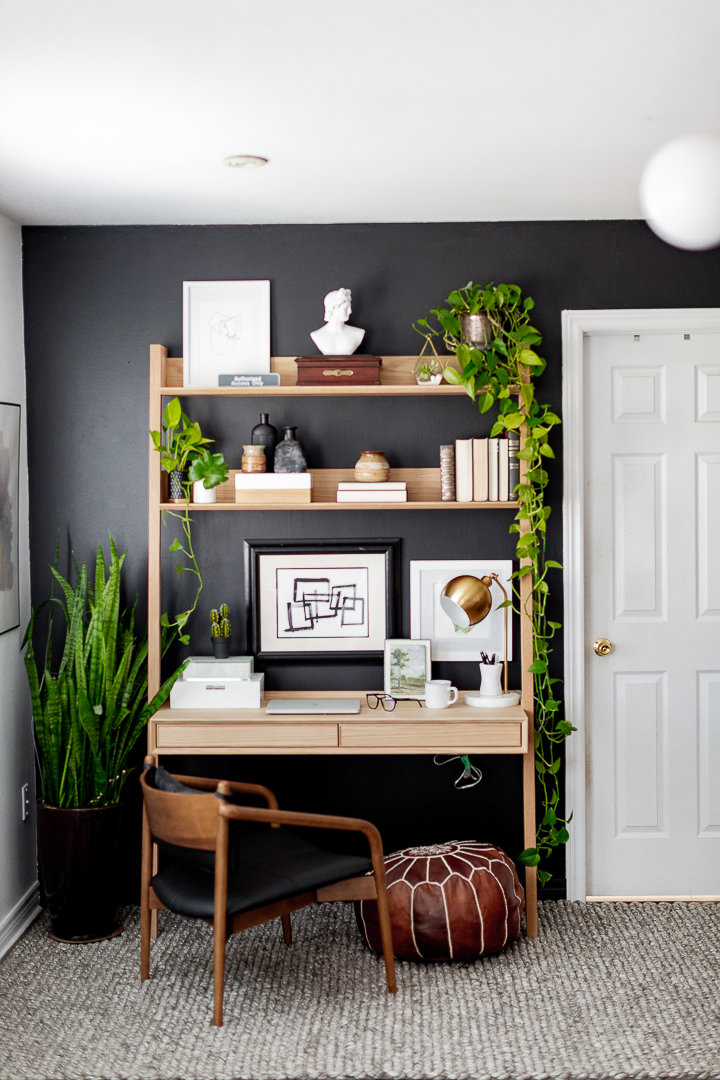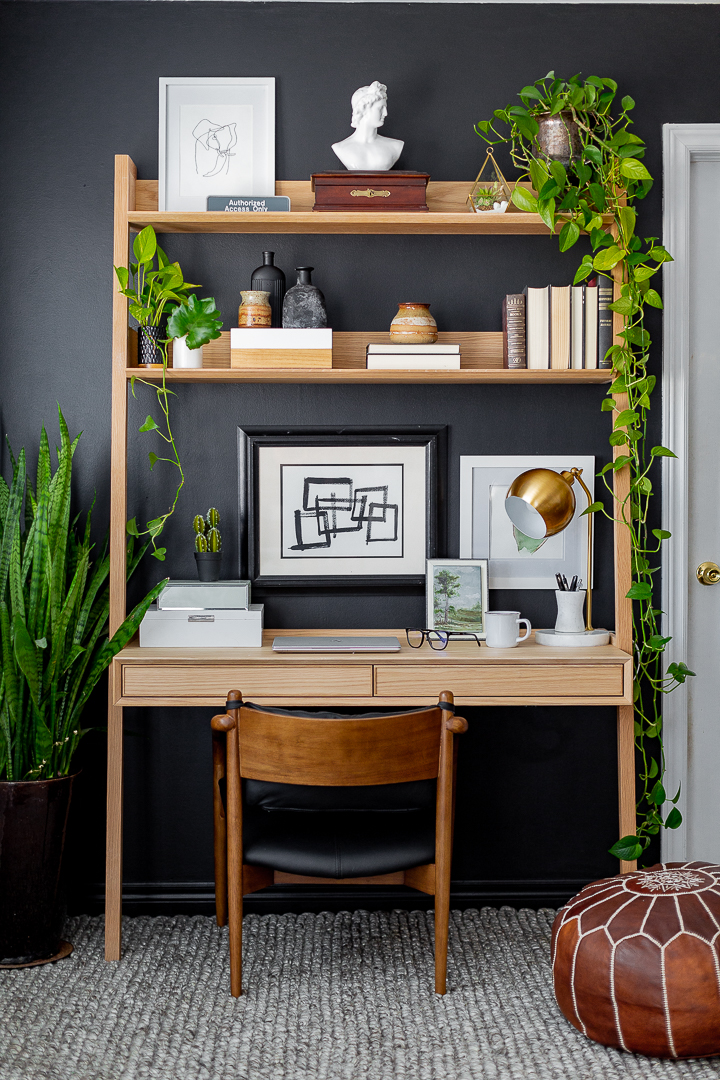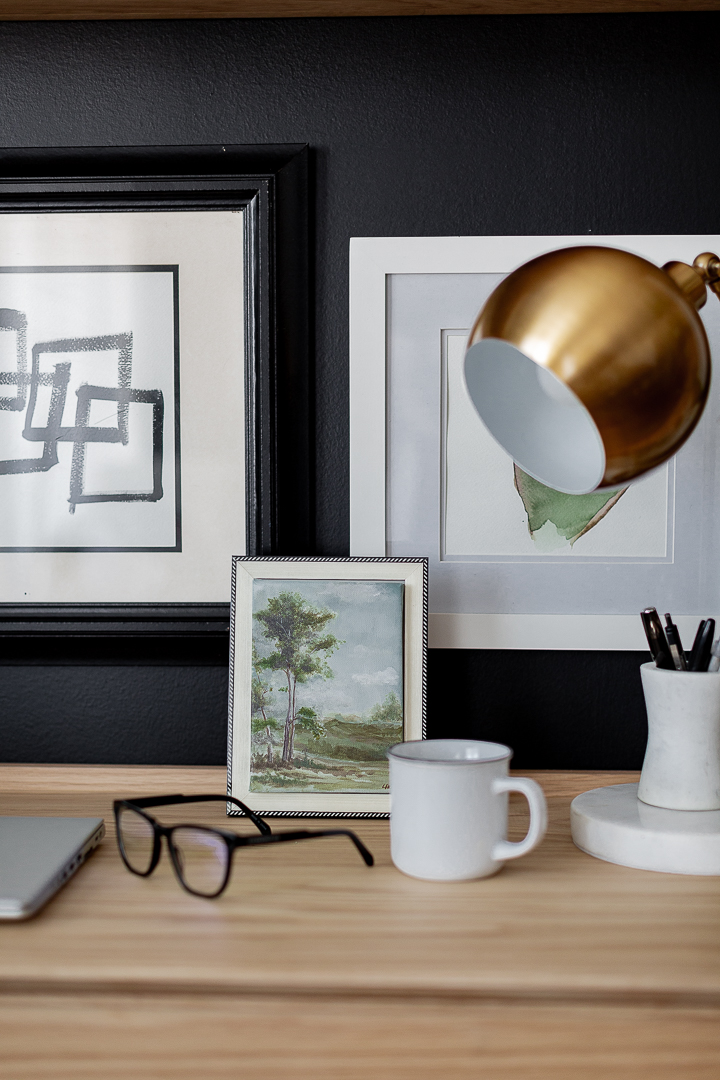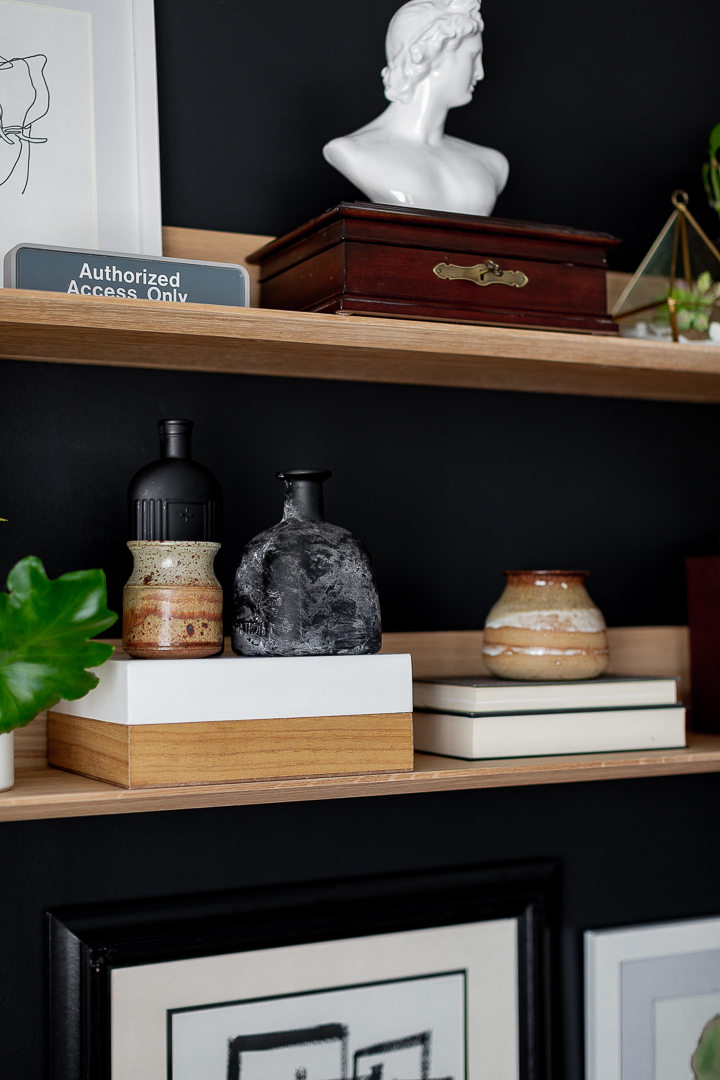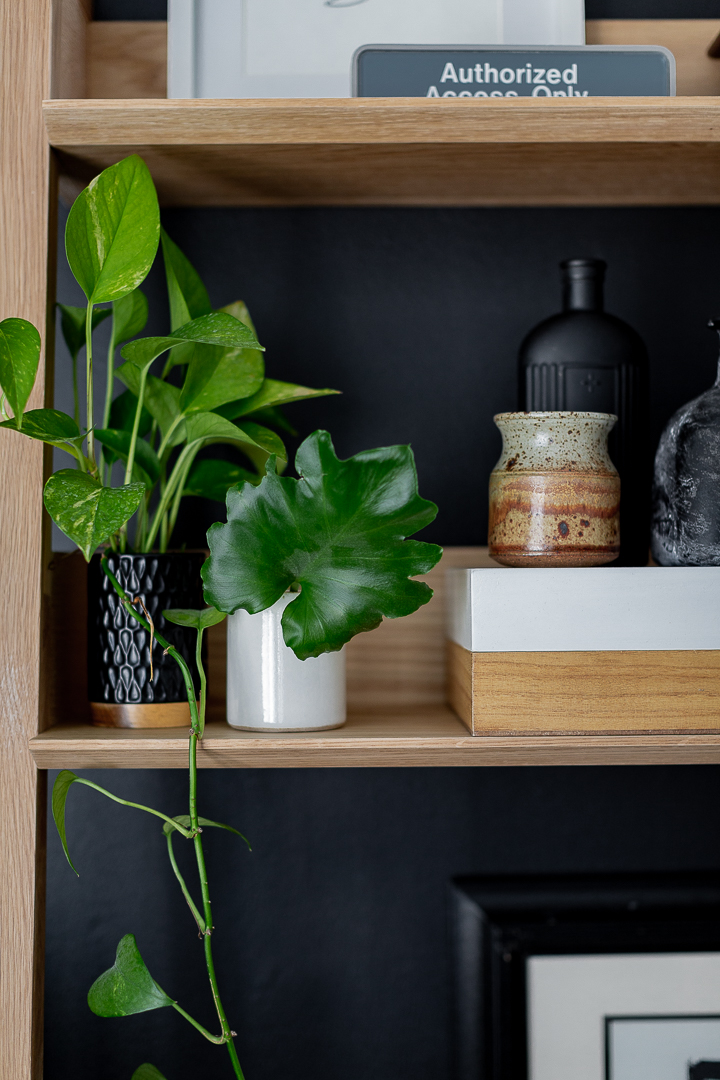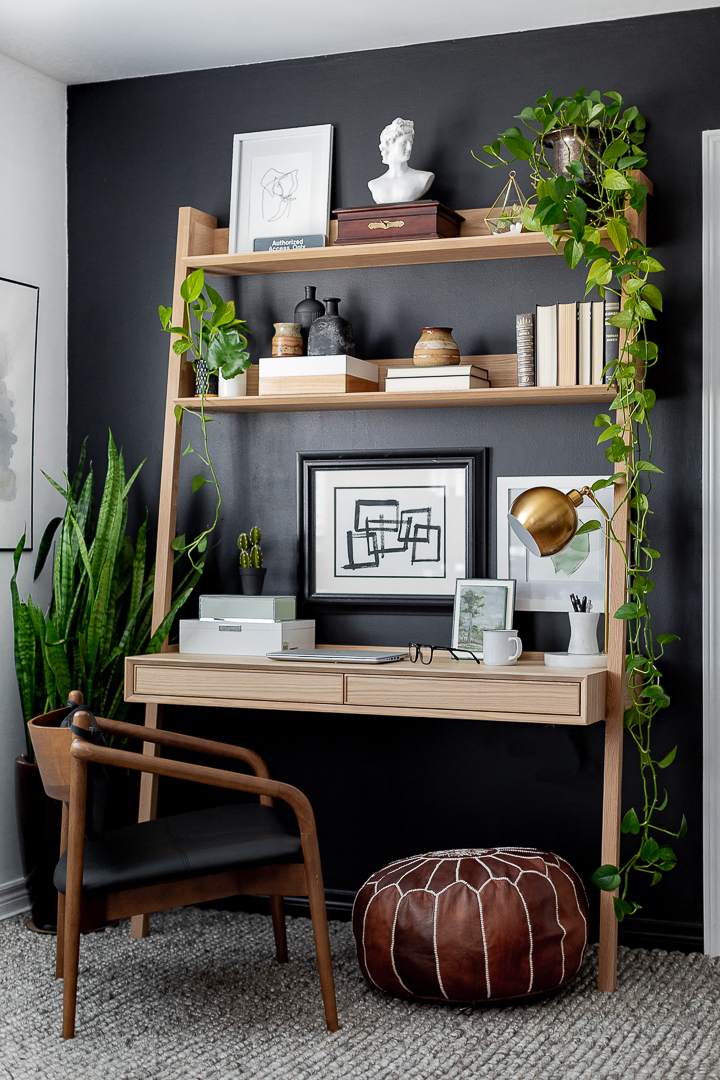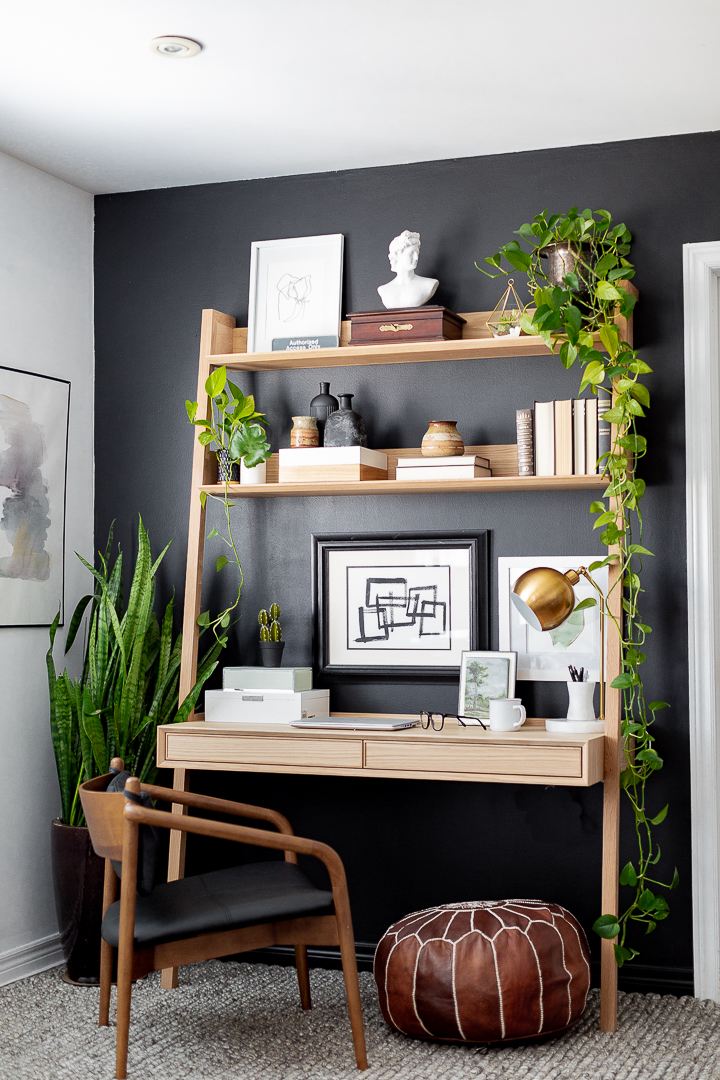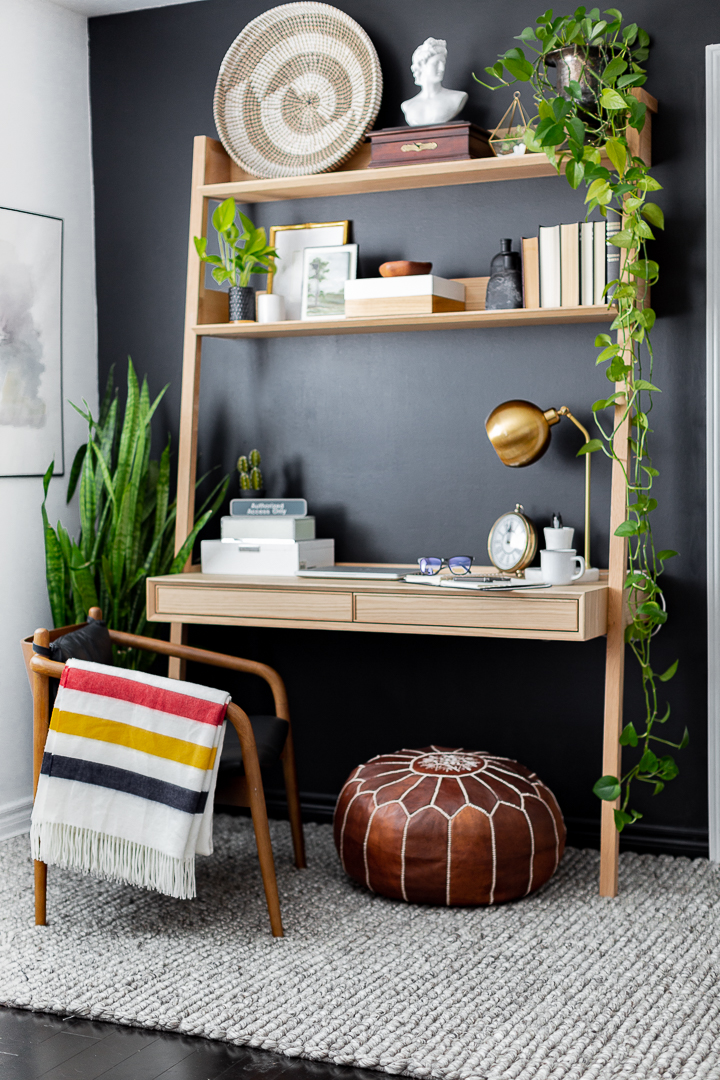 Here is what it first looked like when I set it up….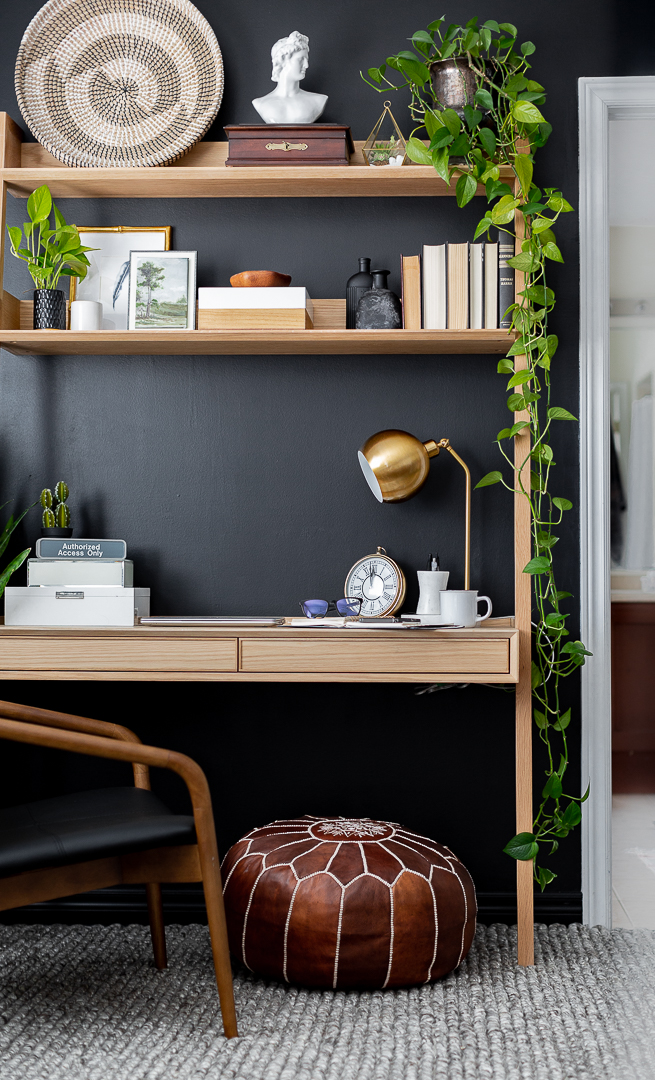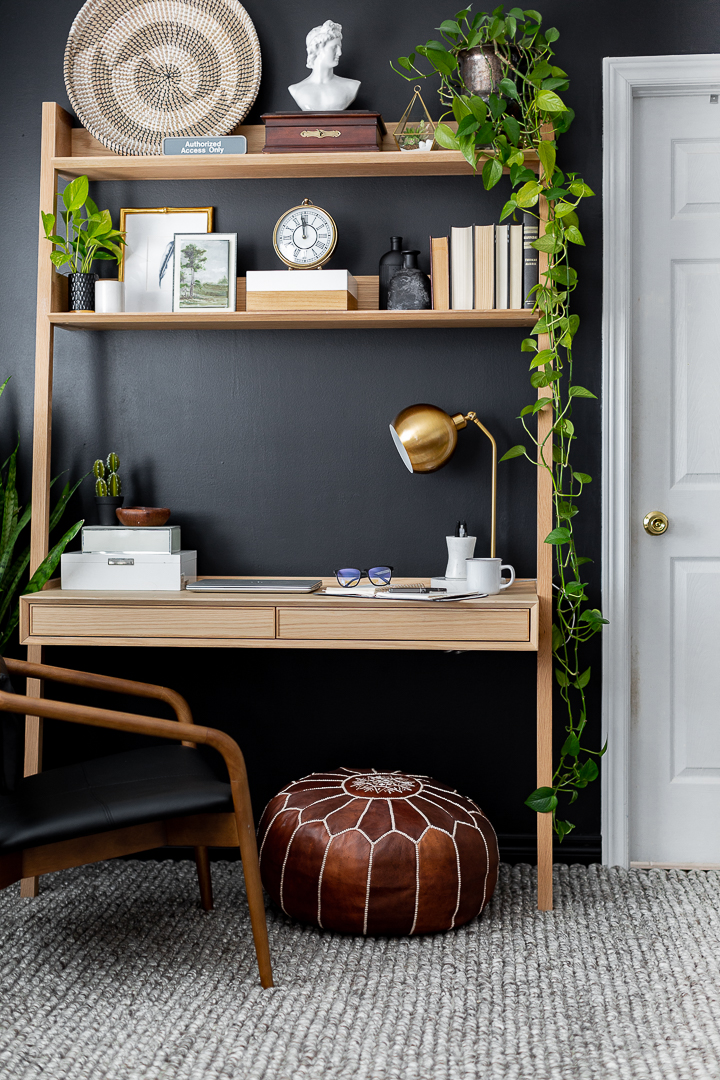 Hubby uses two large monitors on his current desk, so I'm not too sure any of those items on the desk will stay on there but for now, I had fun.
I hope this post gave you some ideas on how you can also set up a little office space in a small corner of your home.
Thank you so much for stopping by today.
See you very soon.
much love,
Lucy