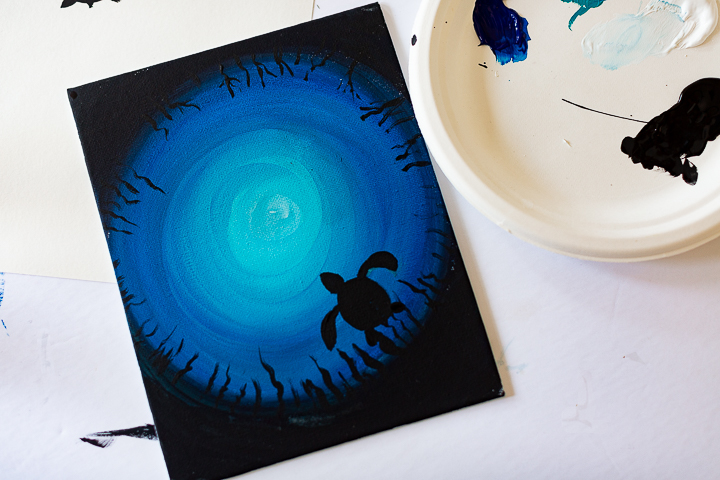 Hello friends. I hope you're keeping well.  This post might be a little out of the norm but I wanted to provide those moms out there with young kids a little help in their day to day. So I will be offering quick and easy artsy, crafty lessons more geared for small kids. You can find the video tutorial on my IGTV on Instagram. But don't worry, I will still try to bring you as much as the usual as possible…:)
Today's quick tutorial is a super cute under the sea painting lesson.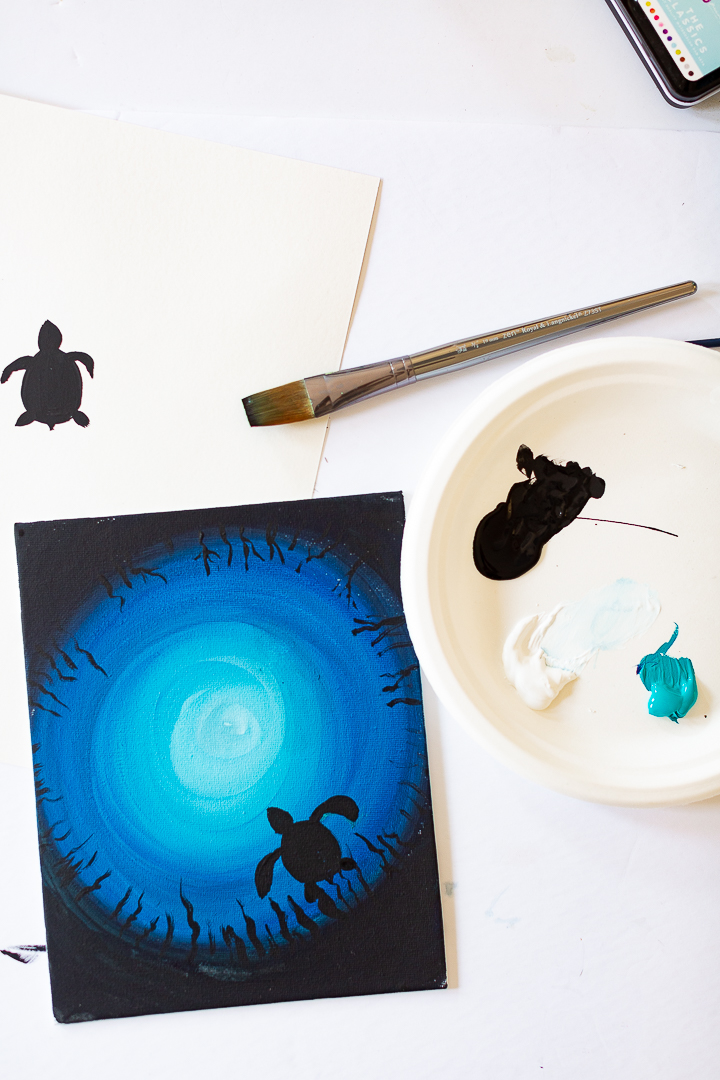 For this you are going to need:
Blue paint
Turquoise Paint
White Paint
Black Paint
Brush
Water
Paper, canvas etc.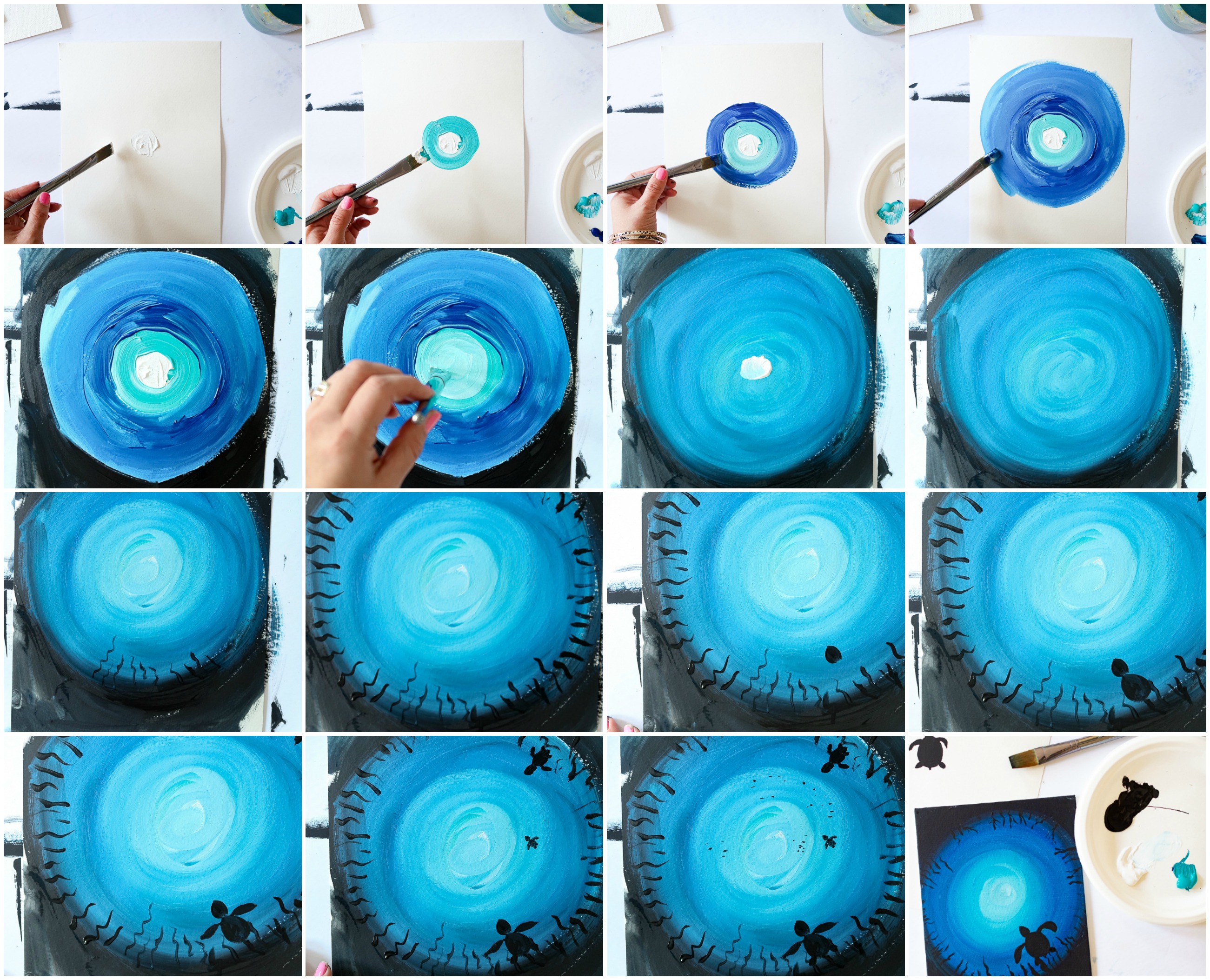 1. Start by painting a simple white circle in the middle.
2. Paint a turquoise circle around the white circle.
3. Paint a larger blue circle around the turquoise circle.
4. Paint a black circle around the black circle.
5. Go back to the center and place a small amount of white paint in the middle
6. Take the brush and spread the white paint in a circular motion (refer to video)
7. Allow paint to dry
8. Paint small wiggly lines around circles.
9. Follow instructions on how to draw a turtle OR print printable and glue silhouettes onto painting.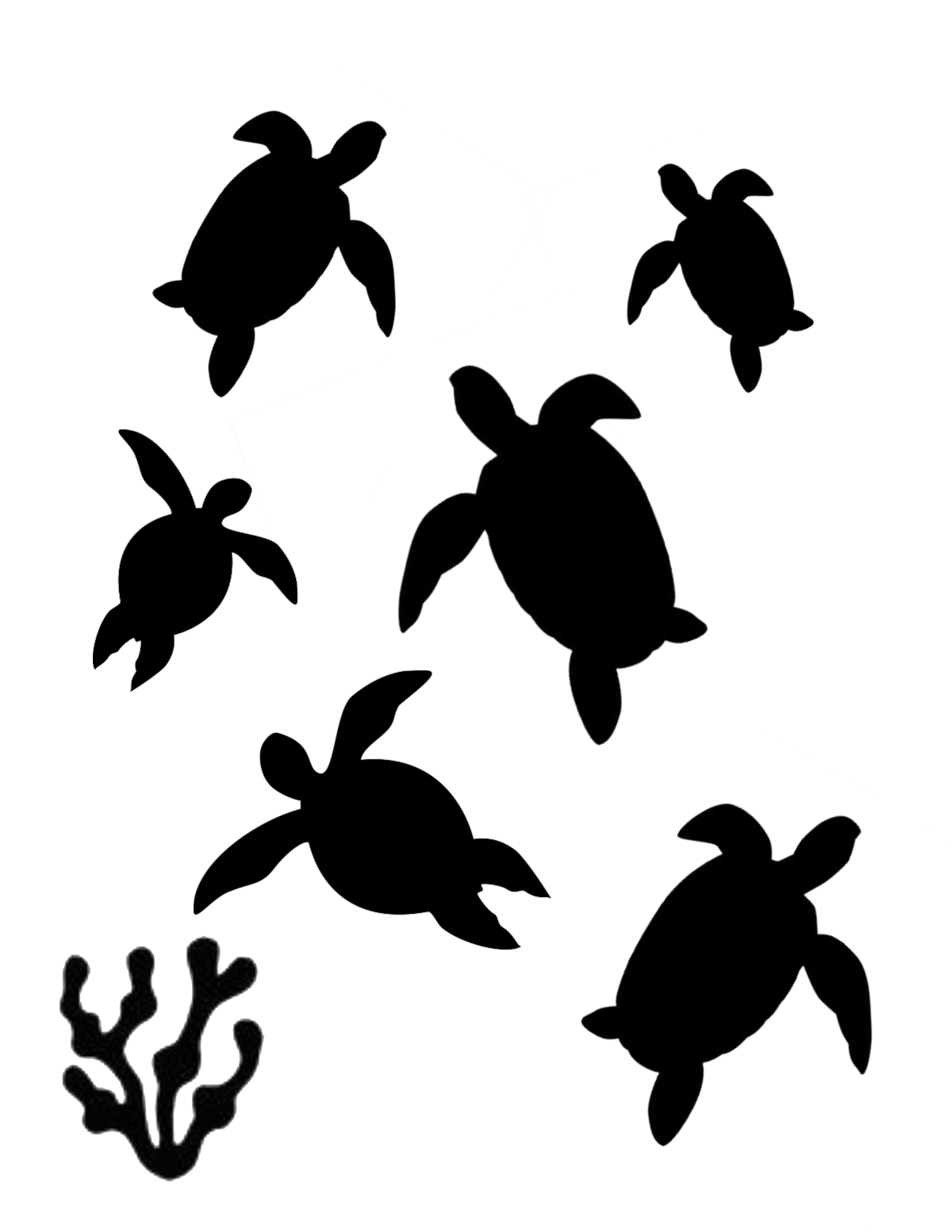 Right click and save. Print and cut to paste onto painting.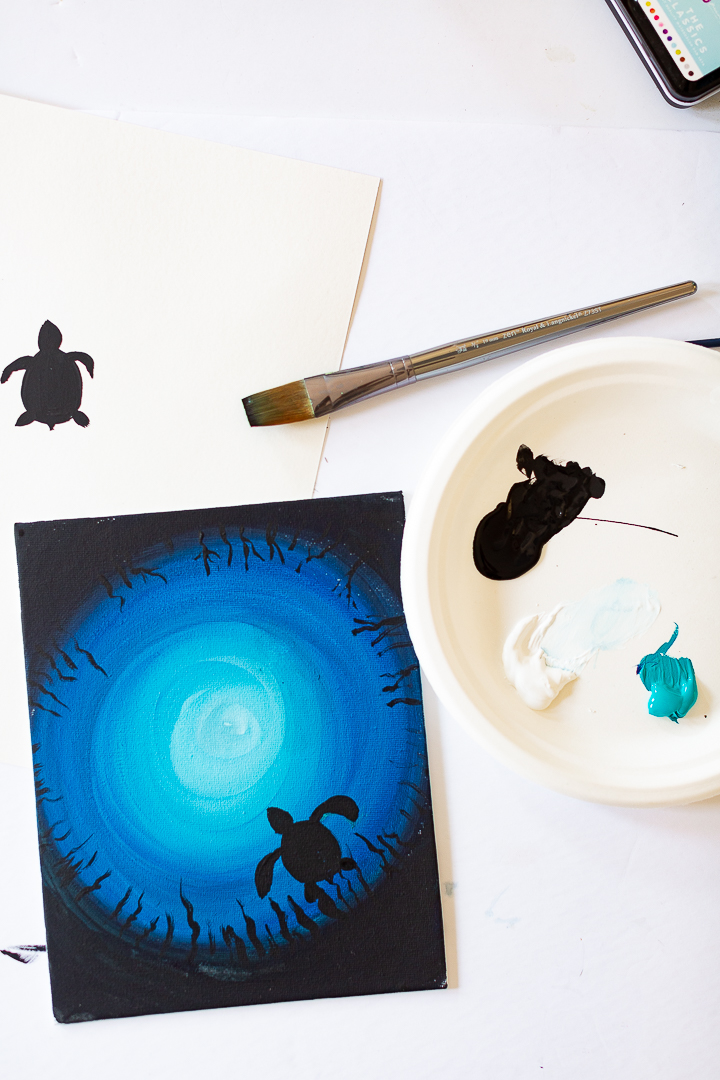 Thank you so much for stopping by today. If you decide to try this, please make sure you tag me @mscraftberrybus #craftberrybushart
Keep safe and see you soon xo
Much love,
Lucy