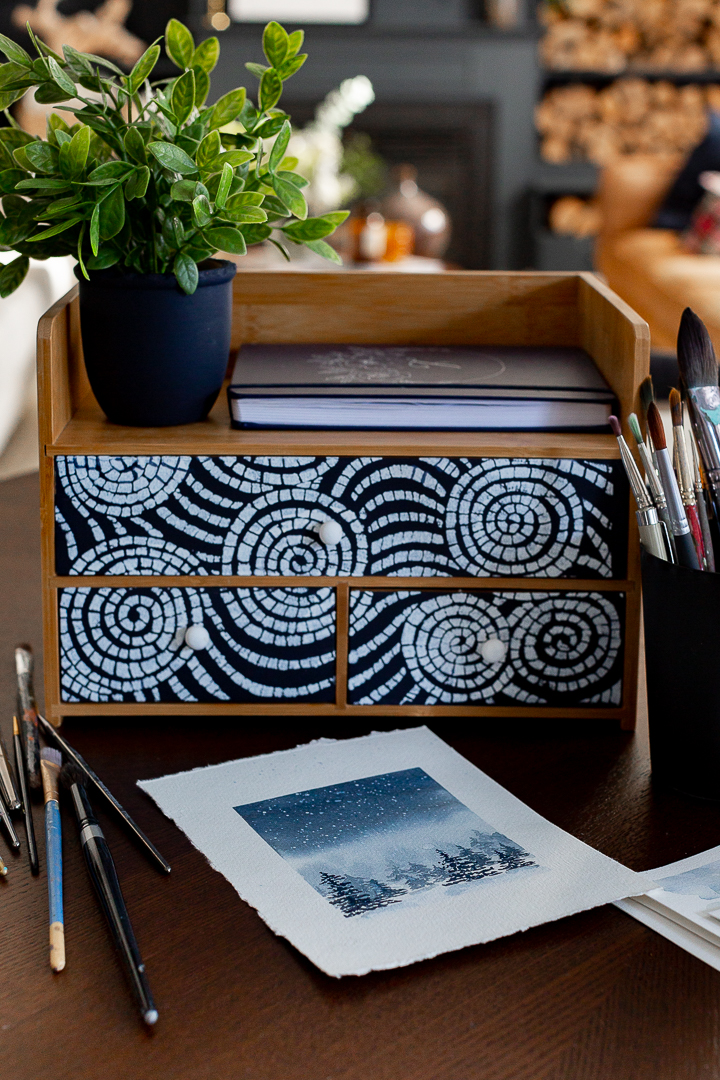 Hello friends. I hope you had a nice weekend. Today is the first day back after the holidays and needless to say, I'm sad that it's all over 🙁
The house always feels so lonely after the holidays. I'm however, happy to start providing some fun content for you. I always get an urge to purge and organize and today I sharing this cute mini desk organizer/storage makeover that I think turned out so cute.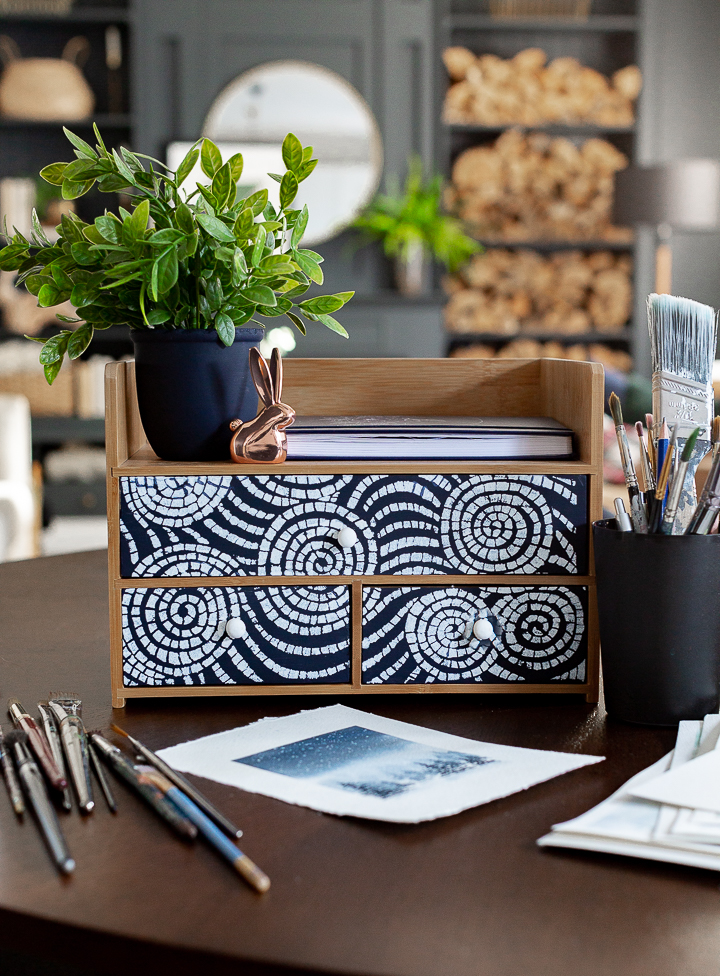 As you might or might not know, I don't currently have my own office or craft space so our kitchen table doubles as my desk. I don't mind it at all but I do wish I had a little place to discretely store all my brushes once I'm done with them. So I was happy when my friends from DecoArt, sent me THIS cute little caddie to makeover.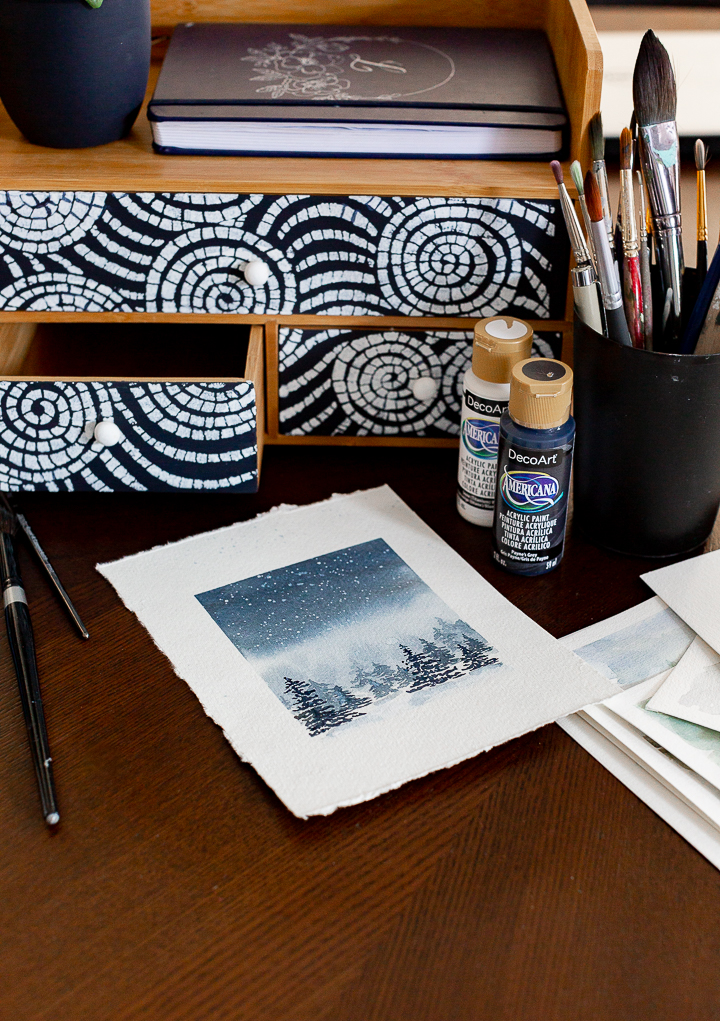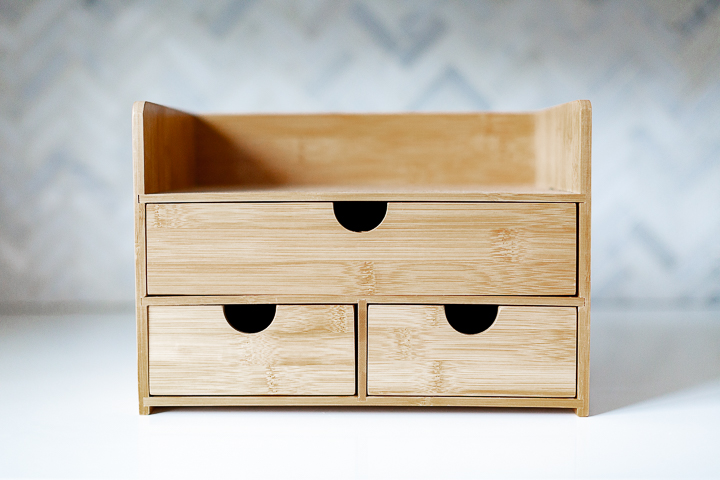 Here is the caddie before. It's nice and plain and it could work perfectly just like this but let's see how we can change it up…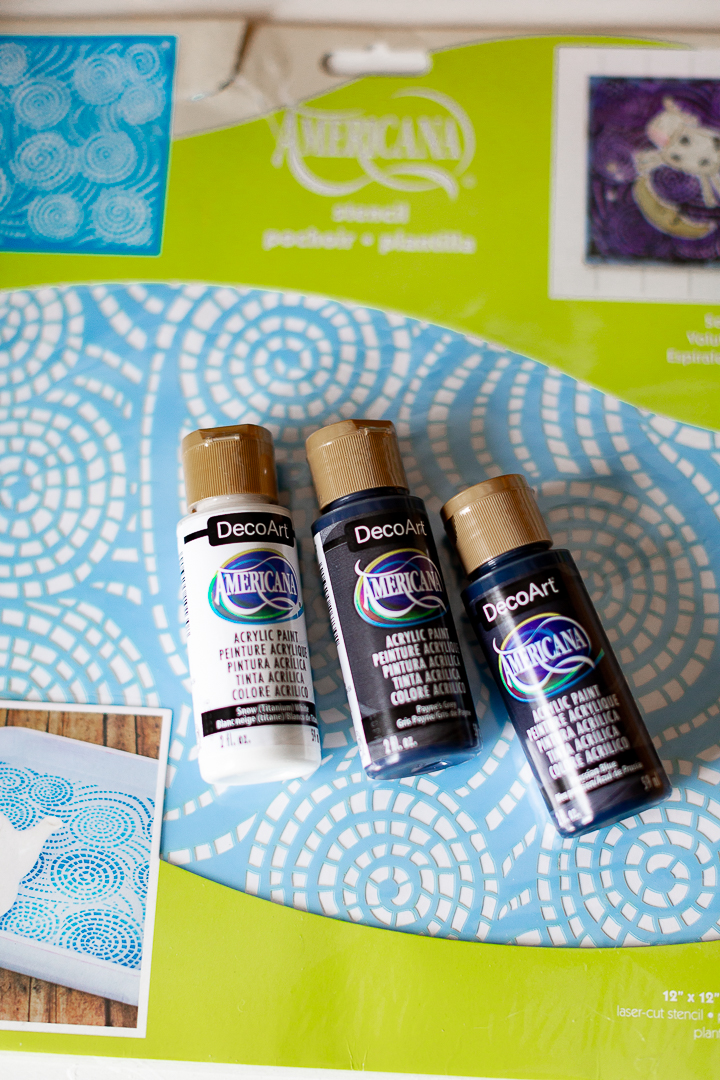 I chose to use THIS fun stencil and ended up using the Payne's Gray paint and Snow white paint.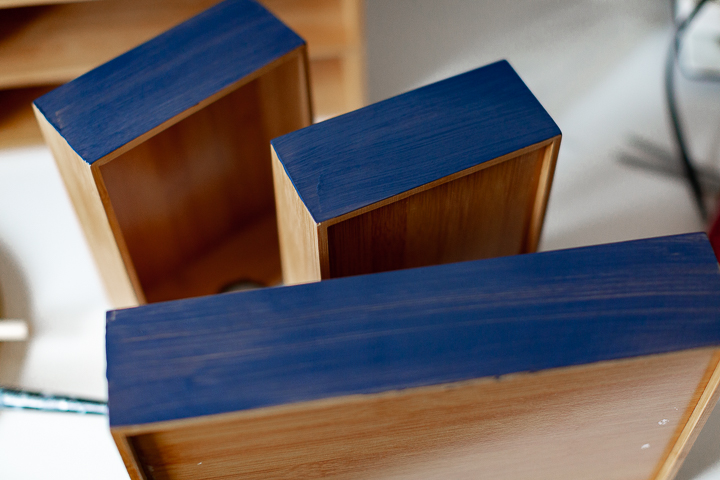 I decided to paint the back of the drawers (instead of the front with the openings)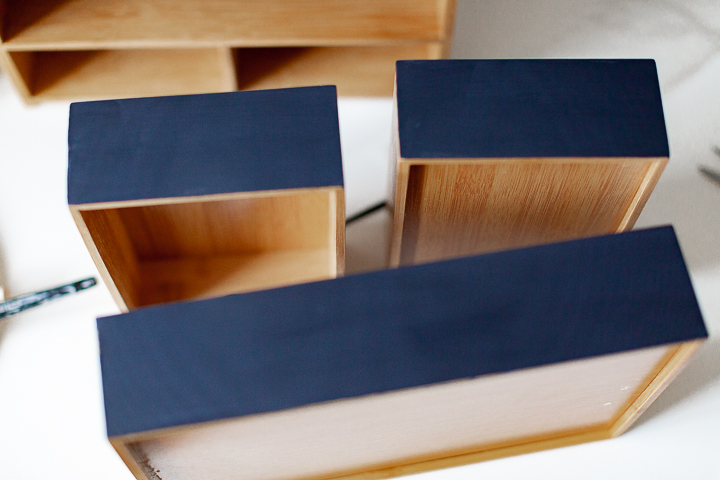 I needed to coats of paint…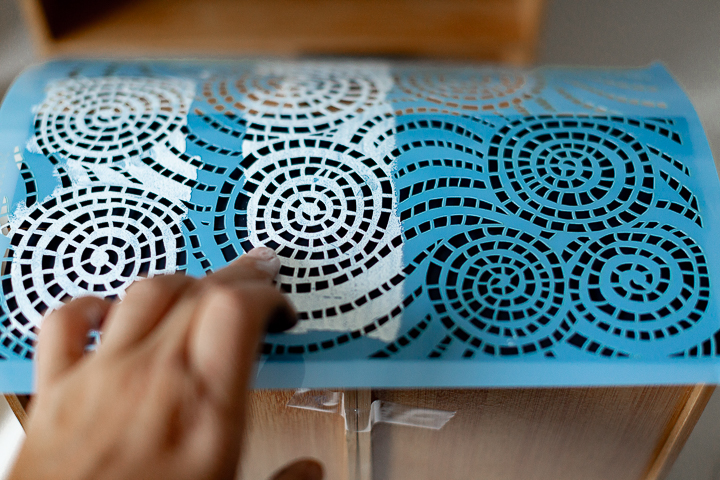 I then placed the stencil over the three drawers…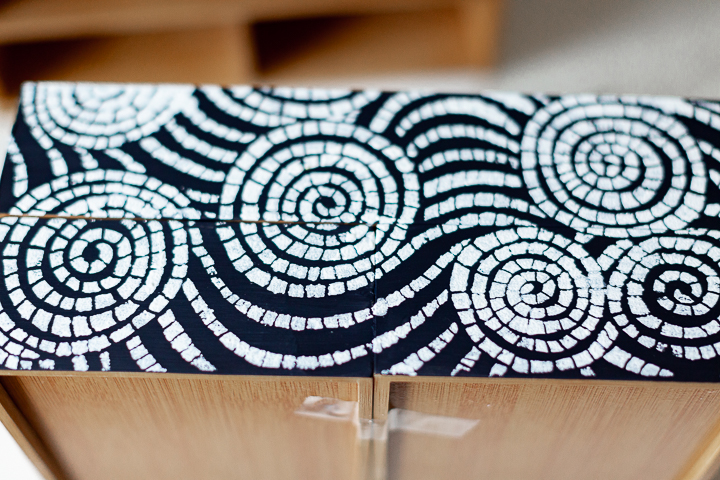 And used a sponge brush to transfer the paint…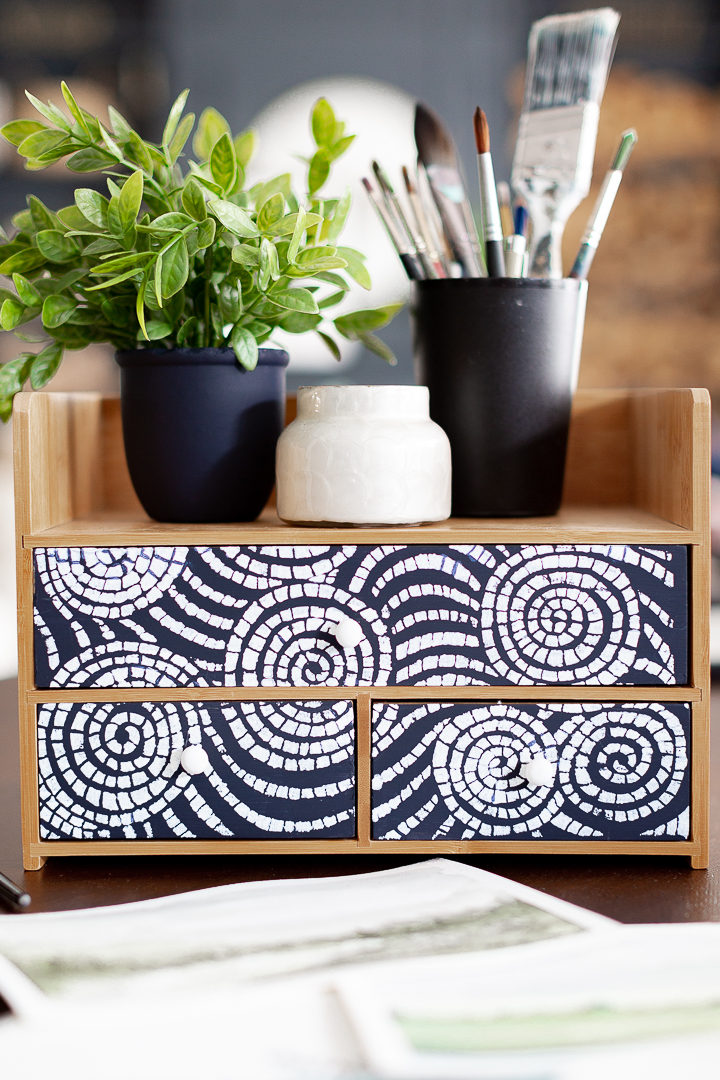 I then glued these tiny little wooden buttons to the front of the drawers using crazy glue.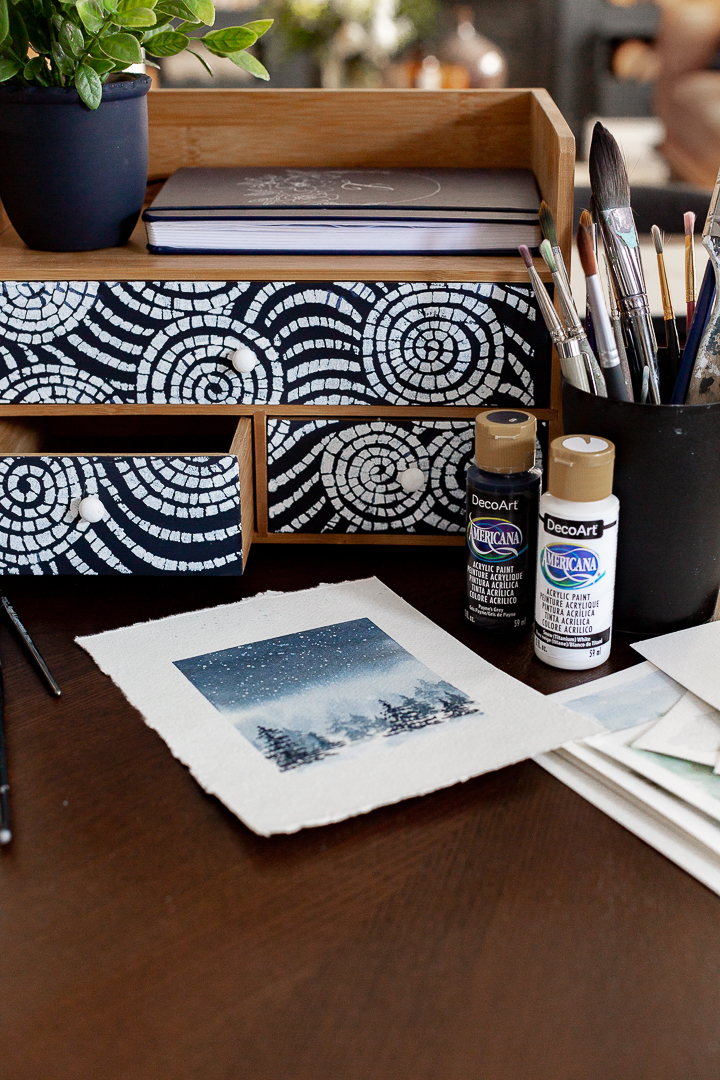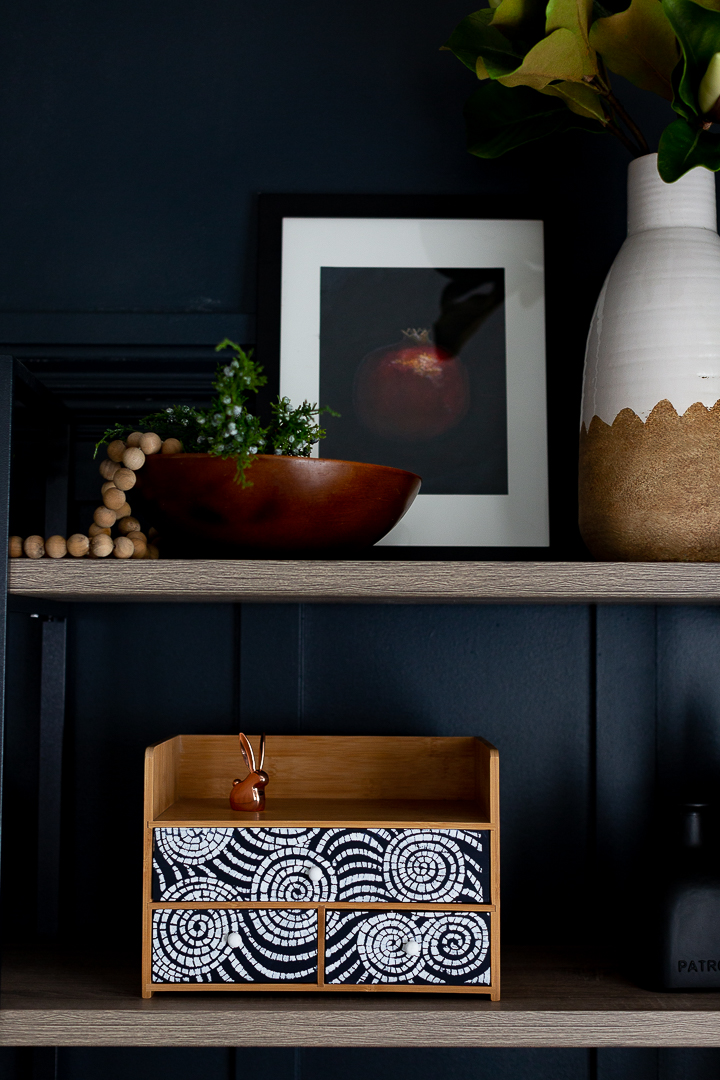 Here is the caddie on the shelves. I think it's perfect place to store my brushes and other art materials.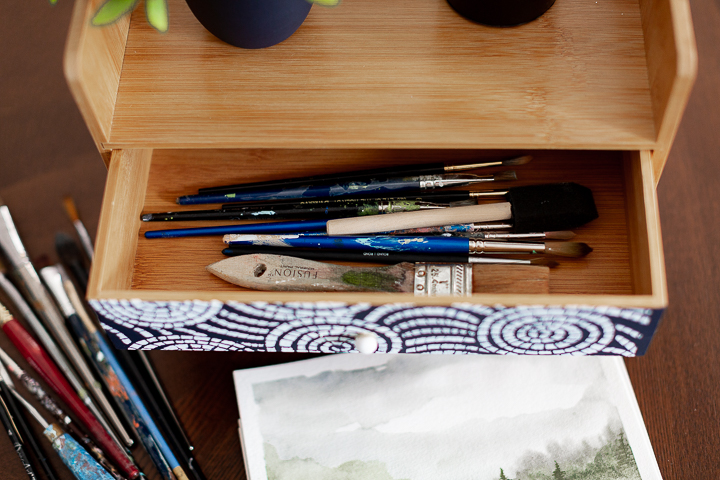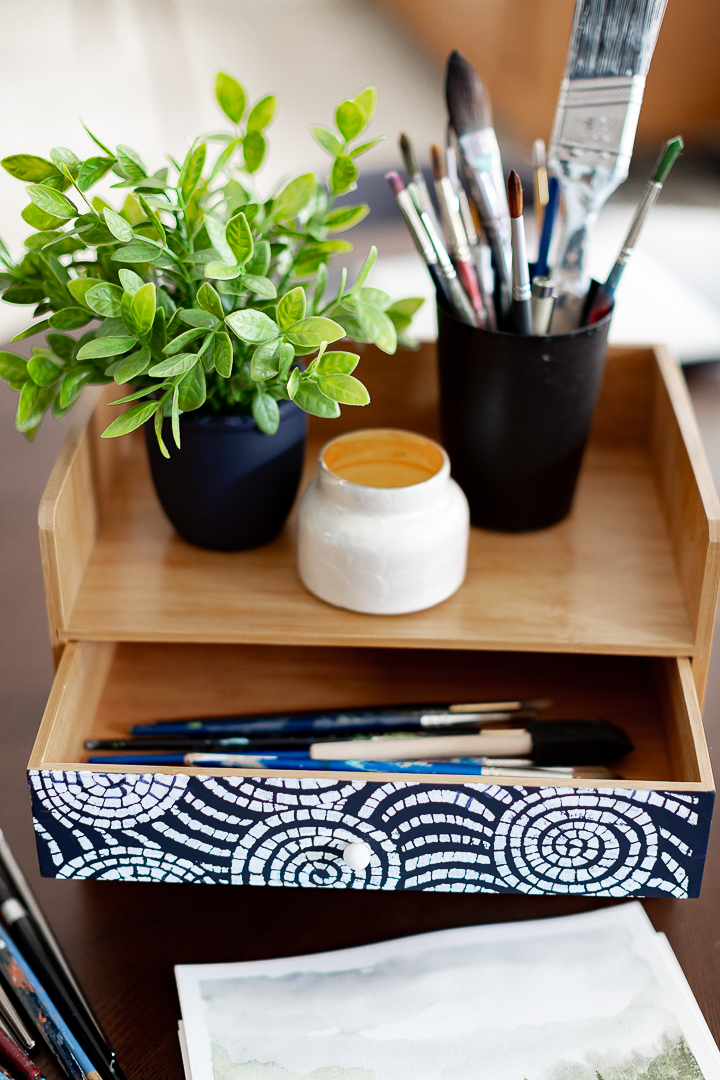 What do you think? cute right? This little makeover has actually made me want my own work space instead of the kitchen table but for now this is where I'll be. 🙂
Thanks so much for stopping by today.
Much love,
Lucy