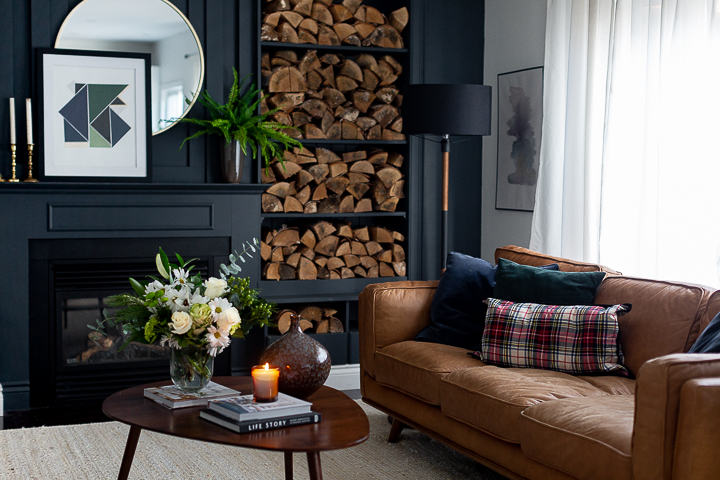 Hello friends and Happy New Year! I truly hope you had a wonderful holiday season. It's always so sad to see Christmas go but at the same time, there's an excitement and hopefulness about a brand new year.
Today I wanted to quickly drop by and share you a few tips on transitioning from Christmas to winter decor.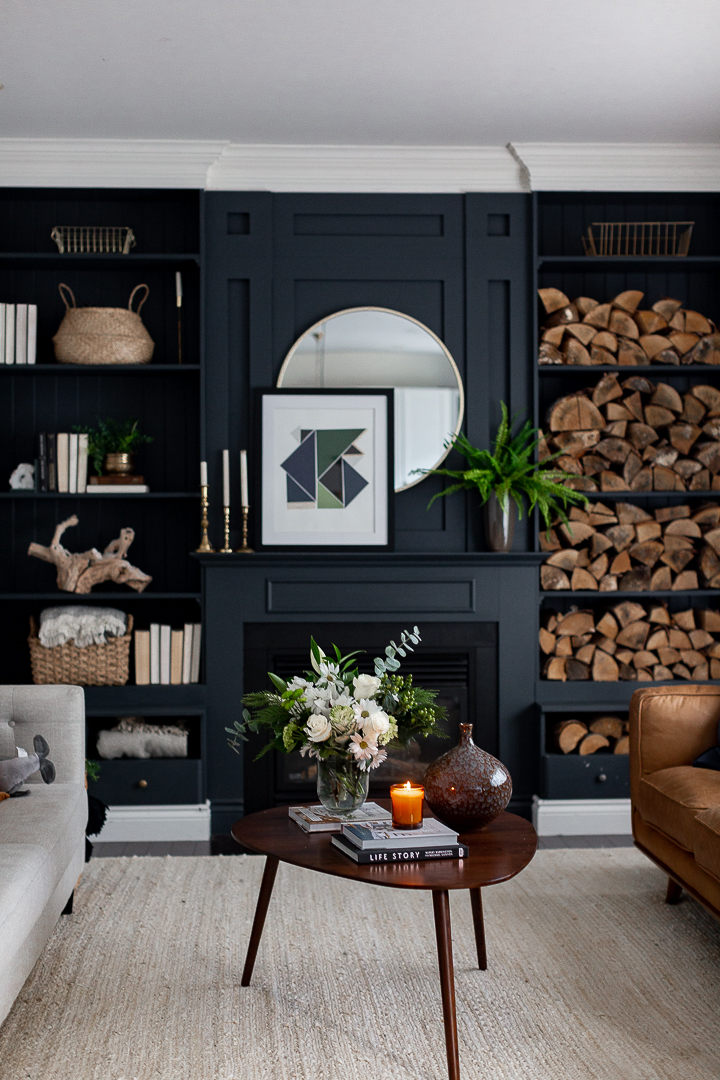 I usually wait a little longer to take down our Christmas decor, but this year, I fell sick for a couple of weeks and as soon as I felt better, all I wanted to do is clean up the house. I started by just wanting to get rid of some of the dried greenery and one thing lead to the next and I ended up taking everything down.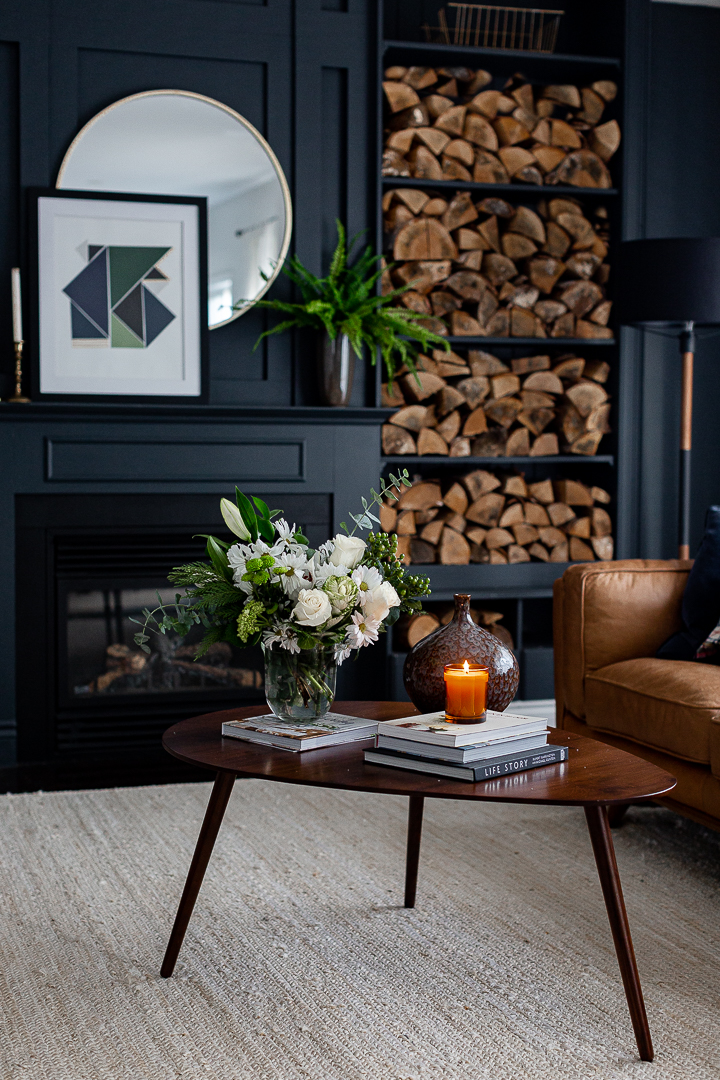 One of my favourite things to do right after the holidays is bring in some fresh flowers.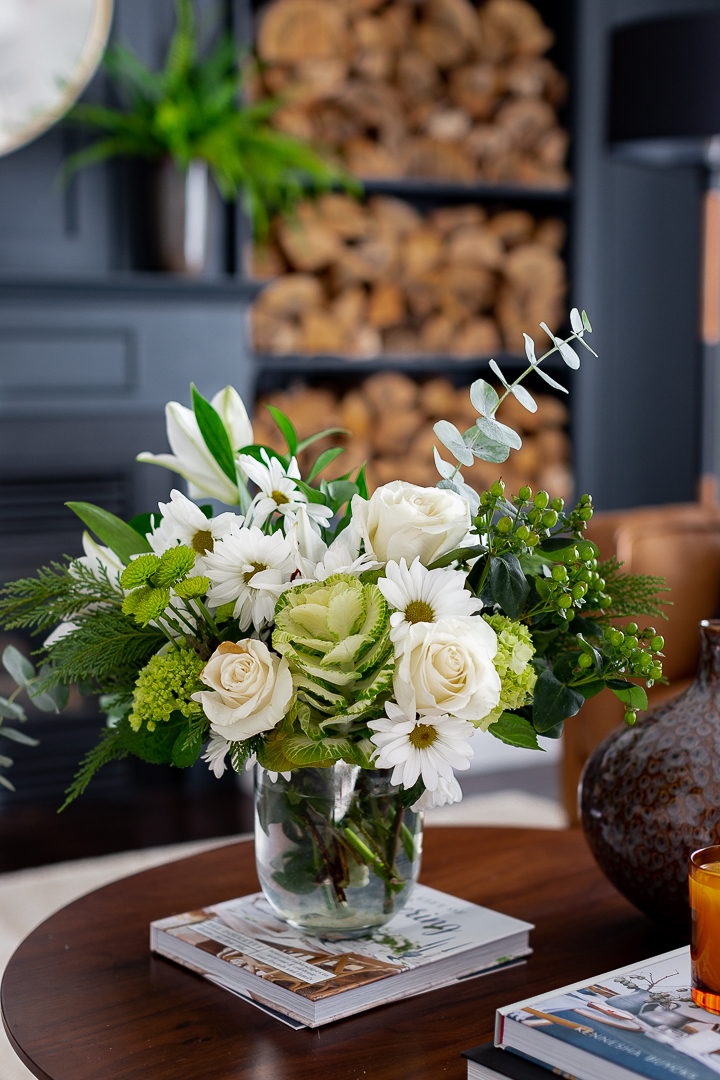 So I went out and bought some. I kept the flowers pretty neutral but still kept some winter greens and berries. As you can see the berries are
green instead of red. I think this little arrangement is perfect for that transition.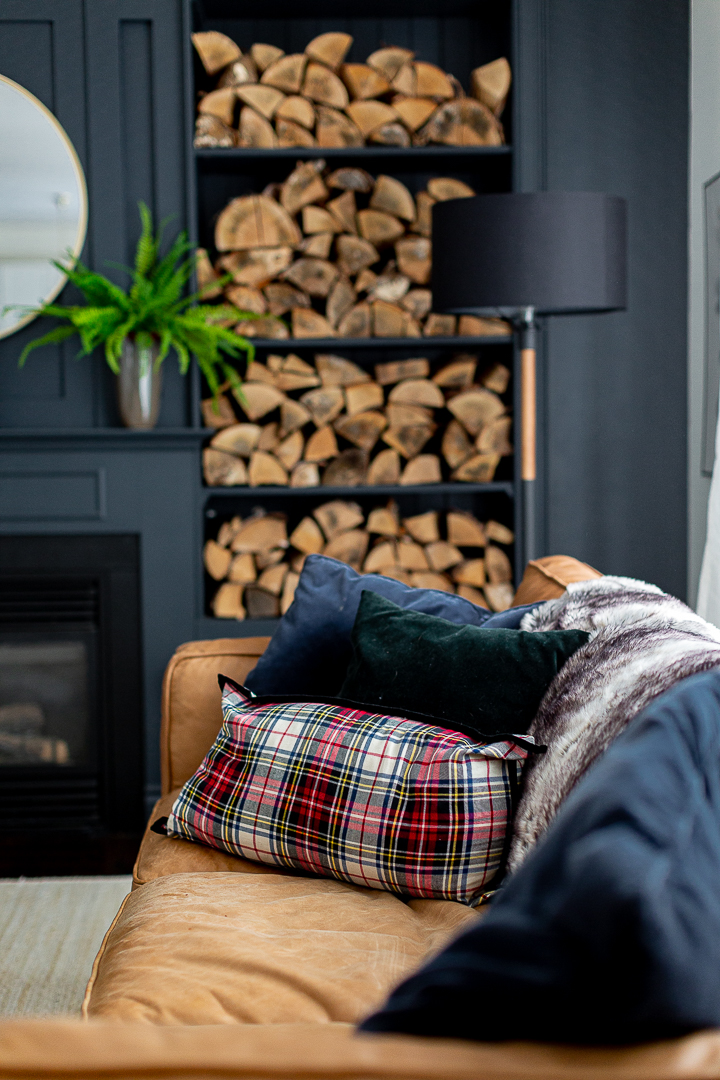 I kept some of the plaid as well as adding more cozy fur throws.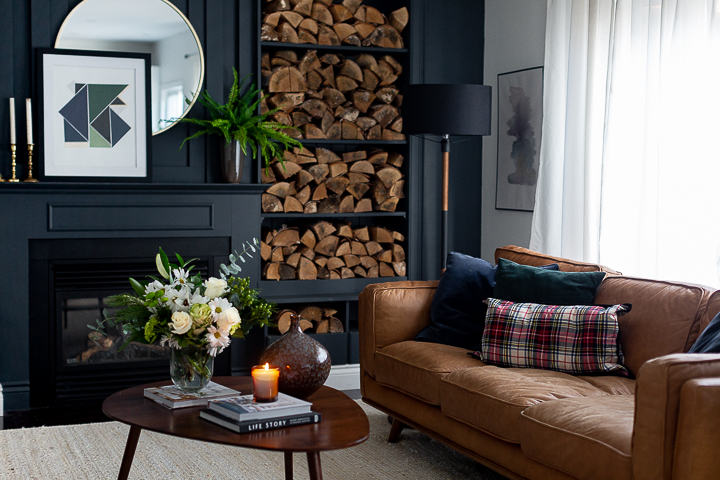 I also filled the shelves all the way up with firewood. I love the warmth it brings…:)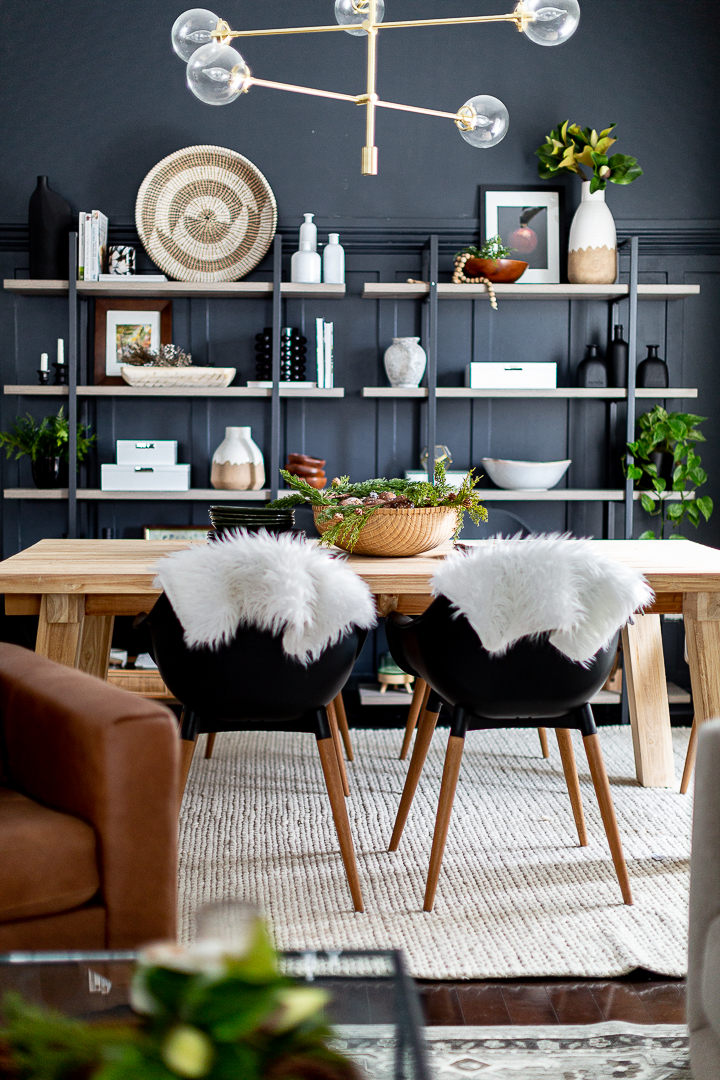 I the dining room I also added a couple small fur rugs at the back of the chairs for warmth.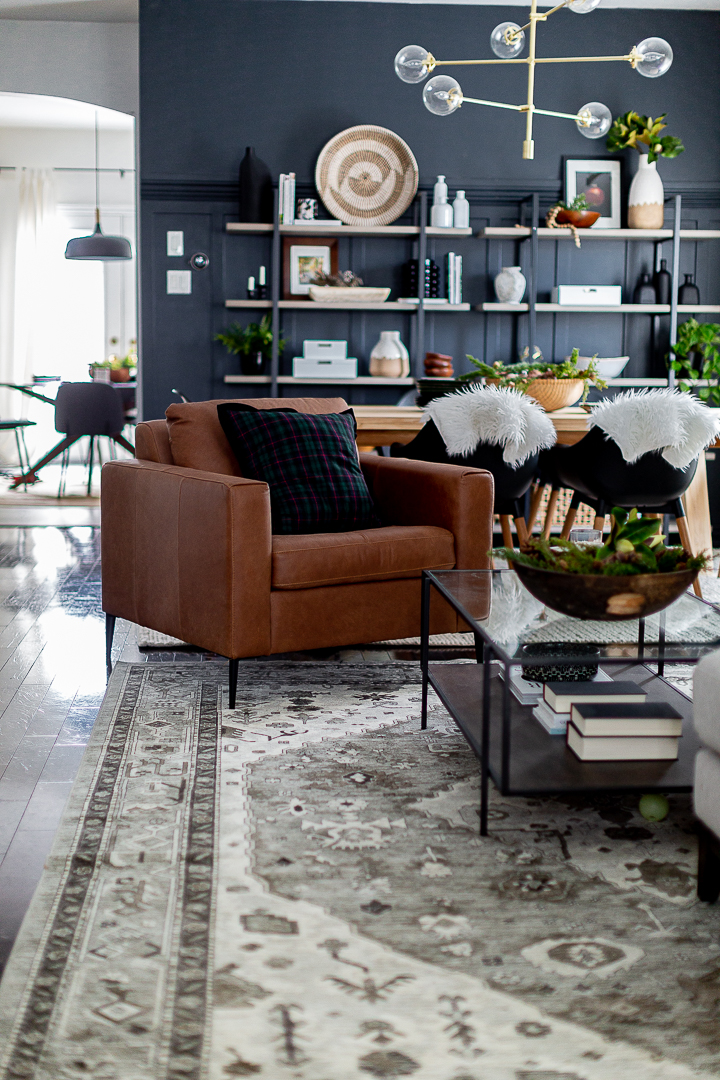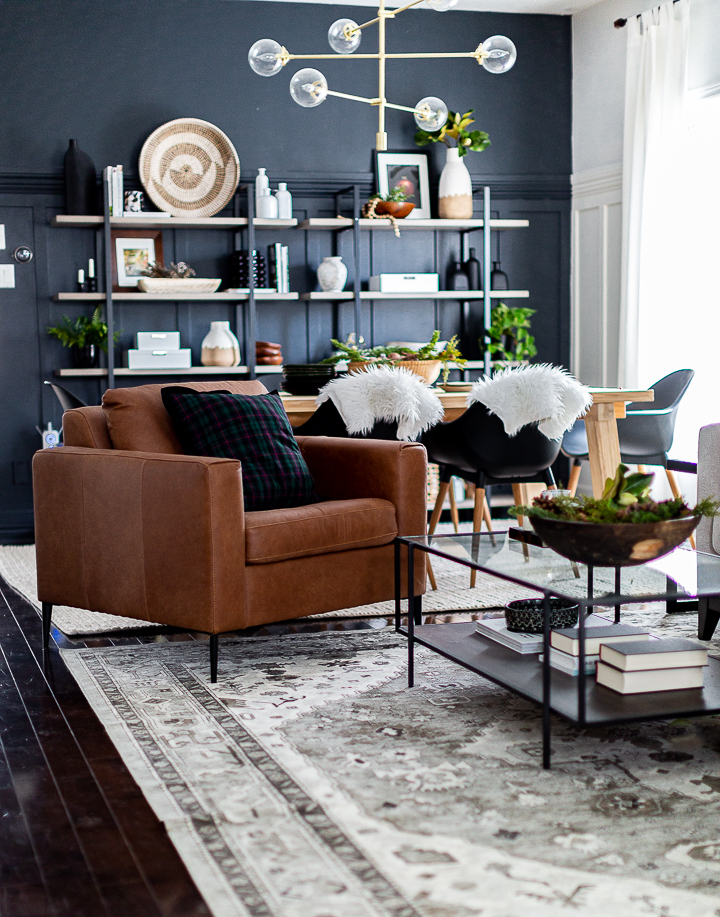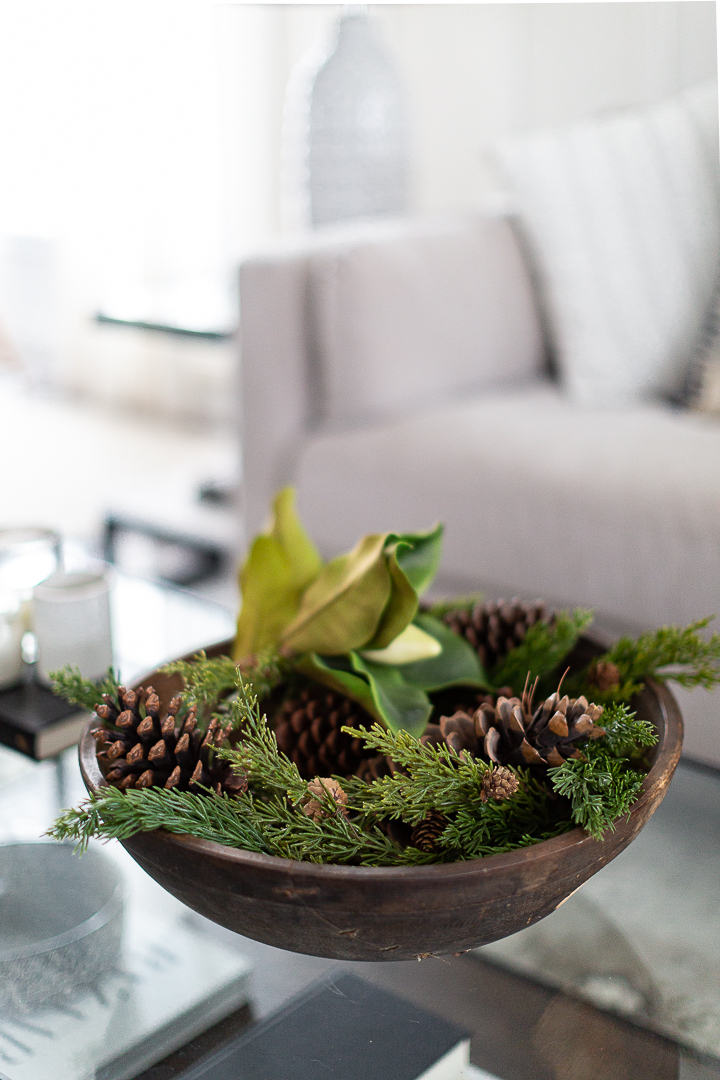 And kept my favourite evergreen garland to make this super easy centerpiece.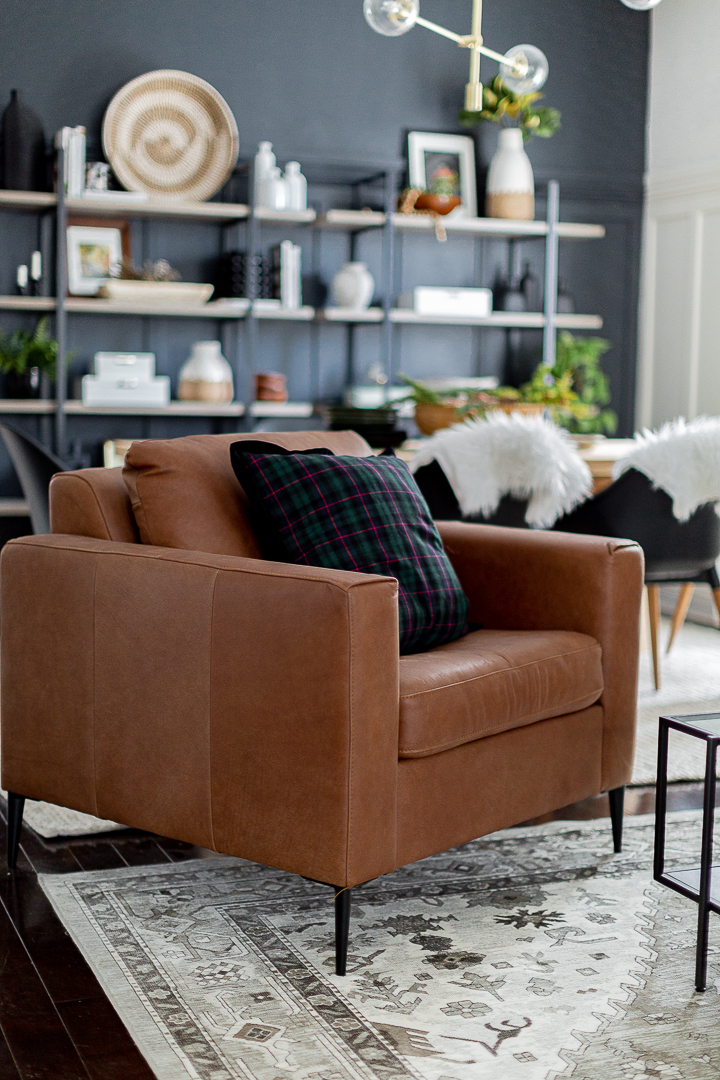 Here is some more plaid.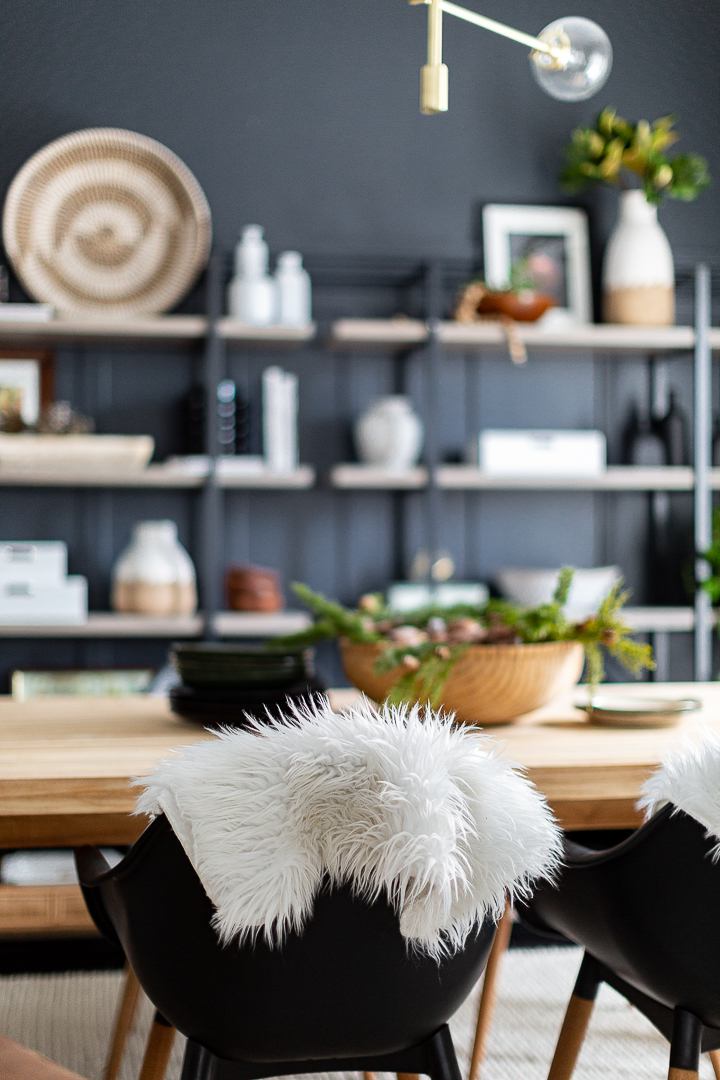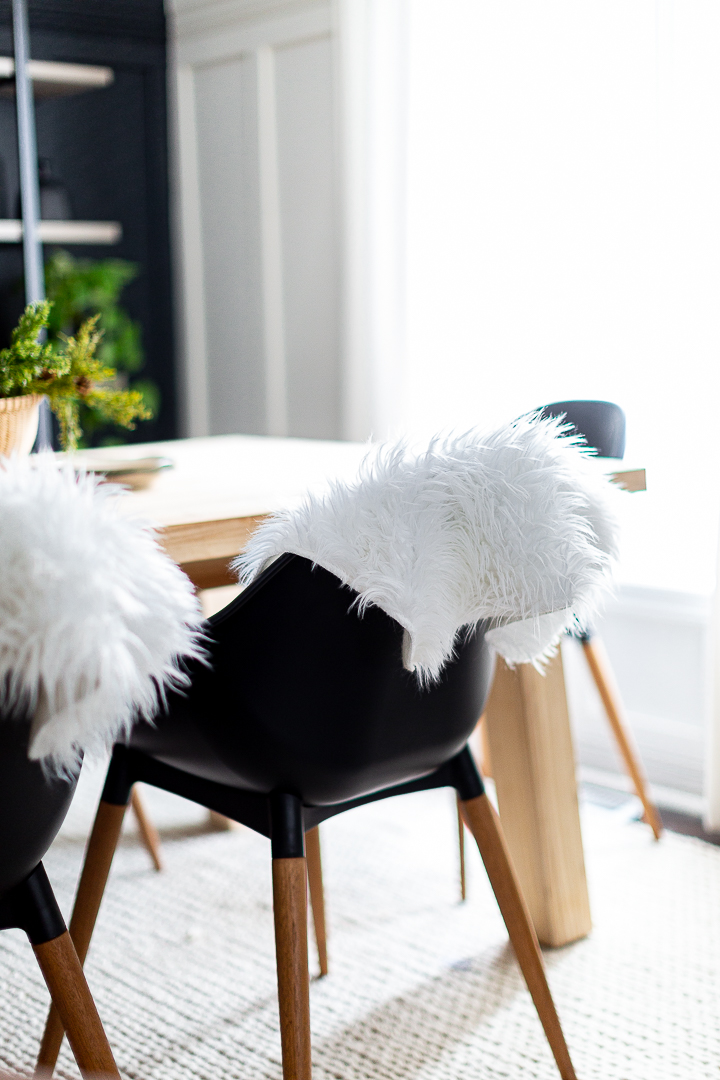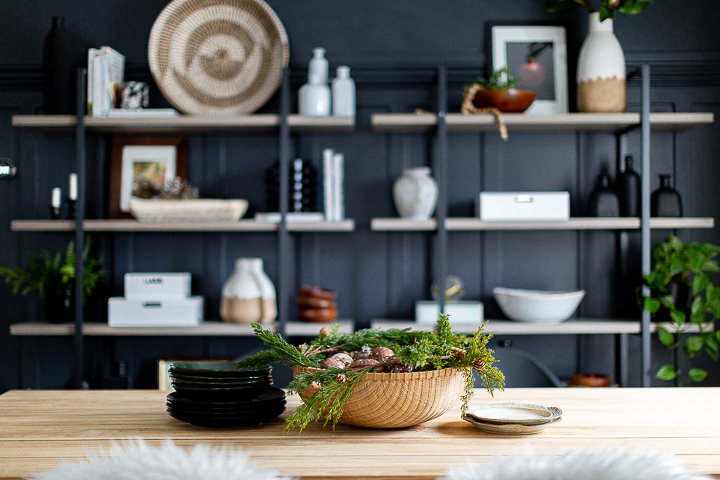 I also kept my deer ornaments because I feel they work as winder decor.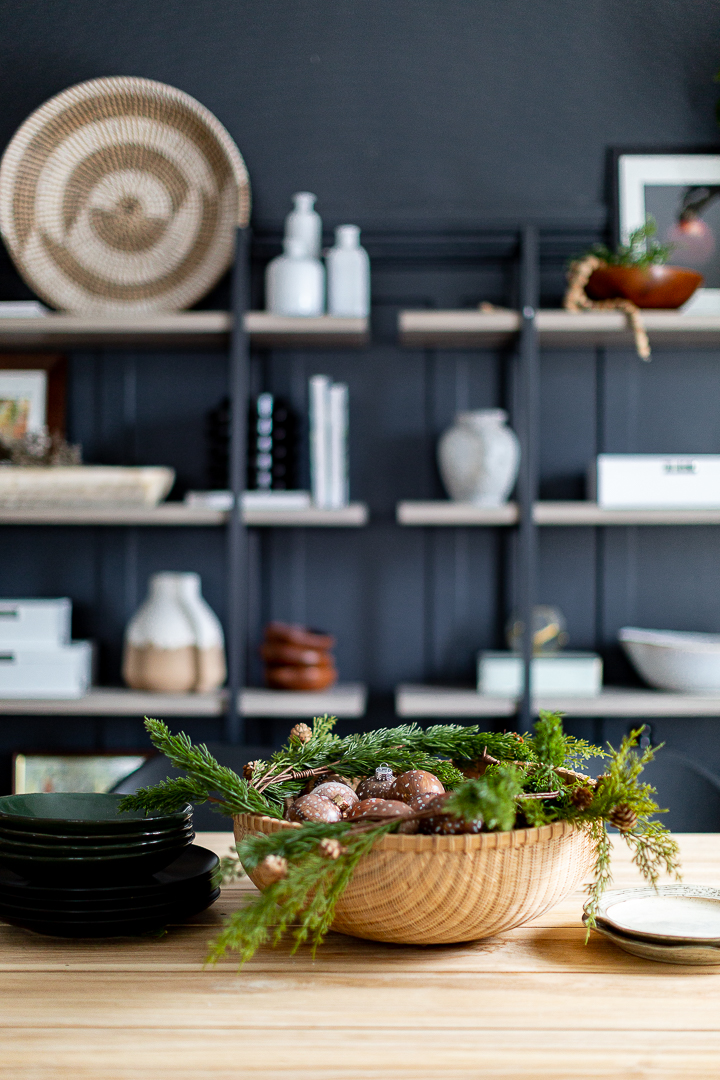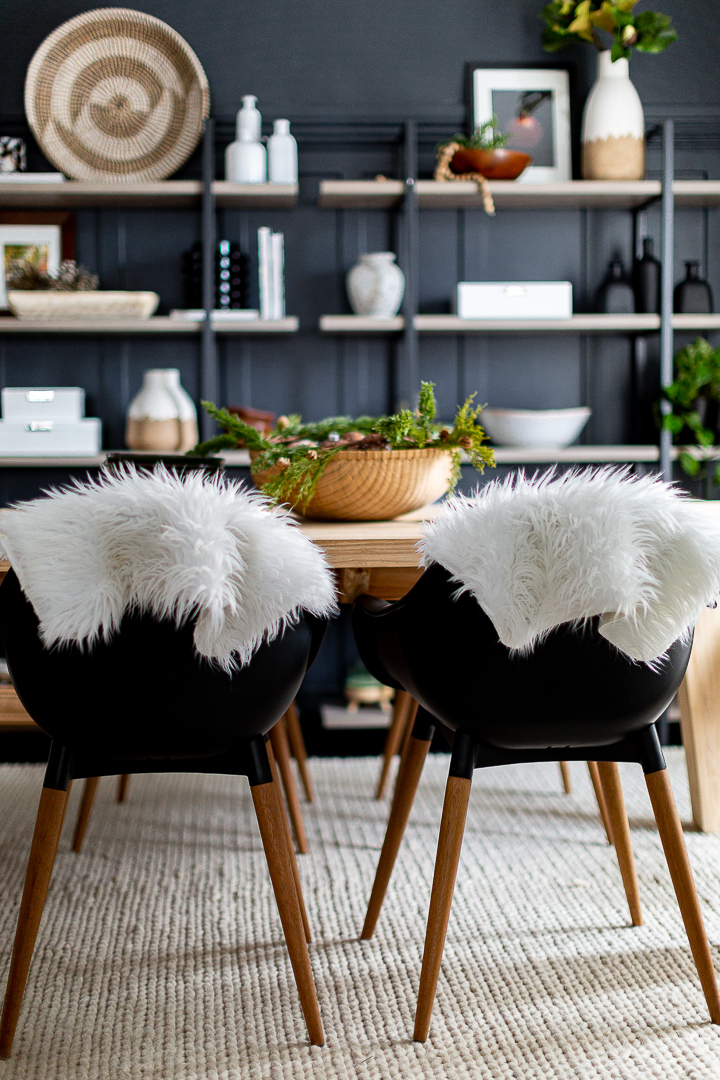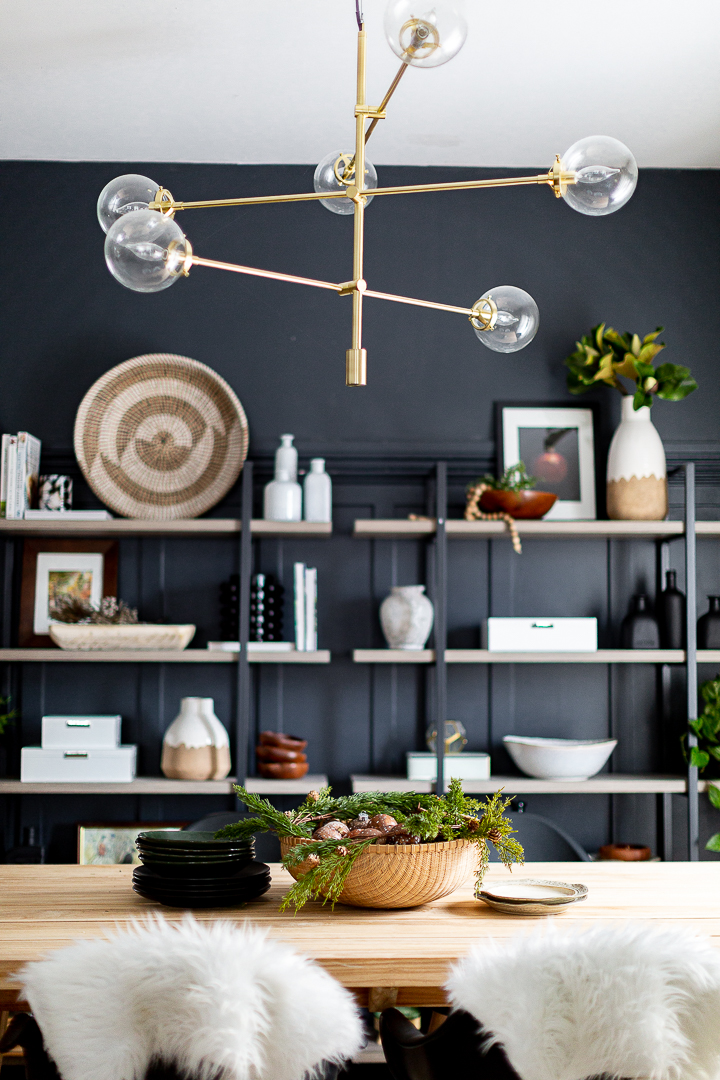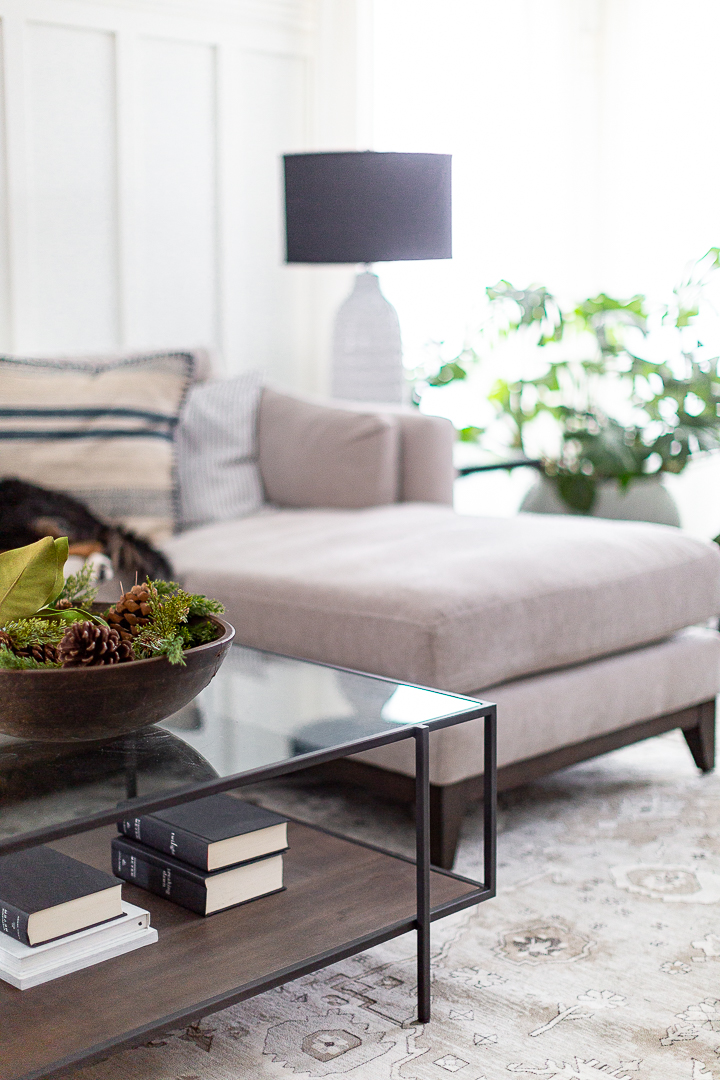 Those are some of the few things I've done to transition so far. I can't wait to visit my local nursery and get a few little plants.
Thank you so much for stopping by today. I look forward to spending yet another year with you.
If there's anything at all you'd like for me to share with you, let me know in the comments below.
Sending you so much love, peace and joy this coming year. I truly appreciate your friendship and encouragement.
much love,
Lucy