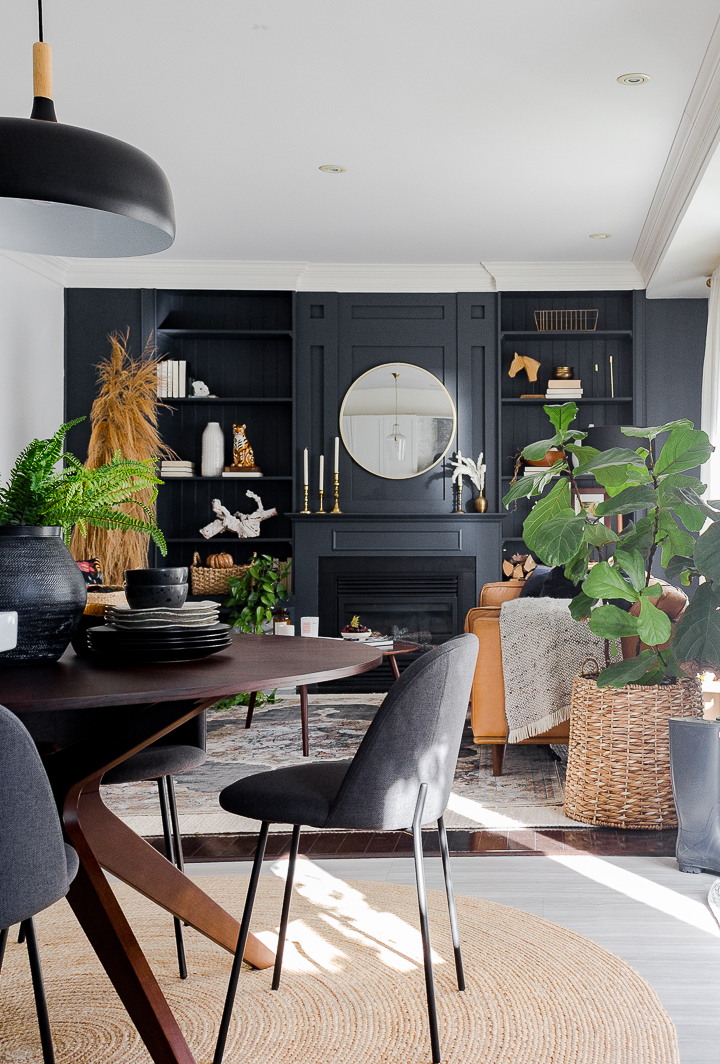 Hello friends. How was your weekend? It was beautiful and sunny all weekend, perfect for taking a little drive and admiring the changing leaves.
Fall is such a beautiful fleeting season that one day the trees will be in all their glory and the next day all the leaves will be gone.
Today I want to share with you a simple modern tablescape I put together.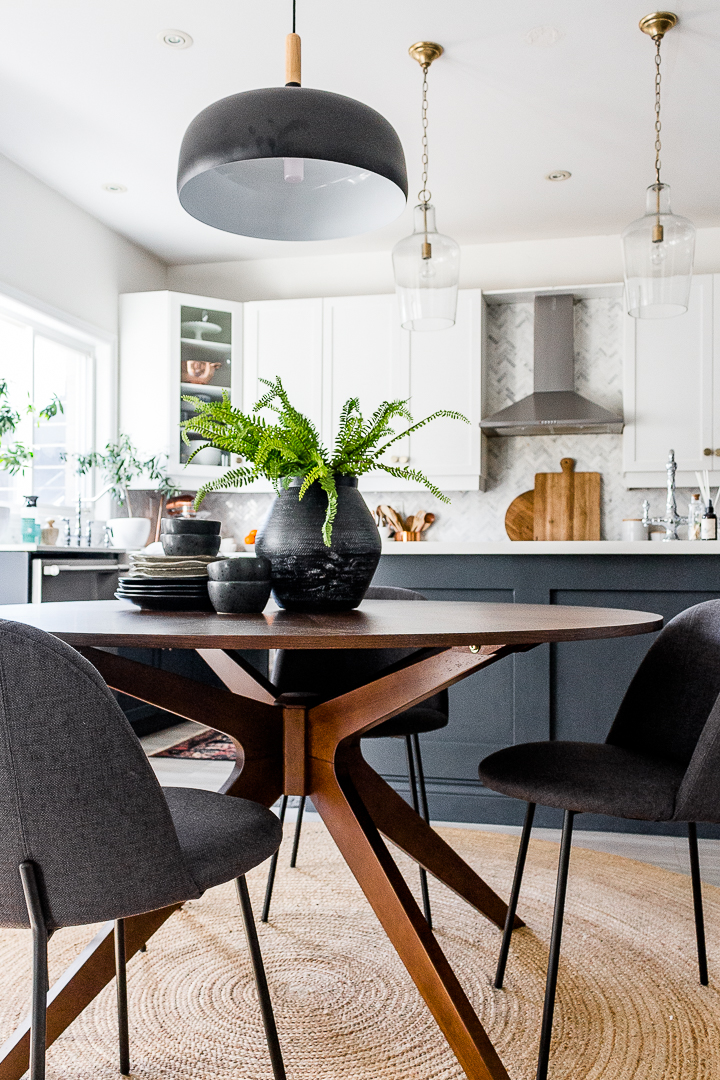 We got this beautiful modern table from Article and I love its super cool lines. As usual, Article's furniture is so well made and affordable.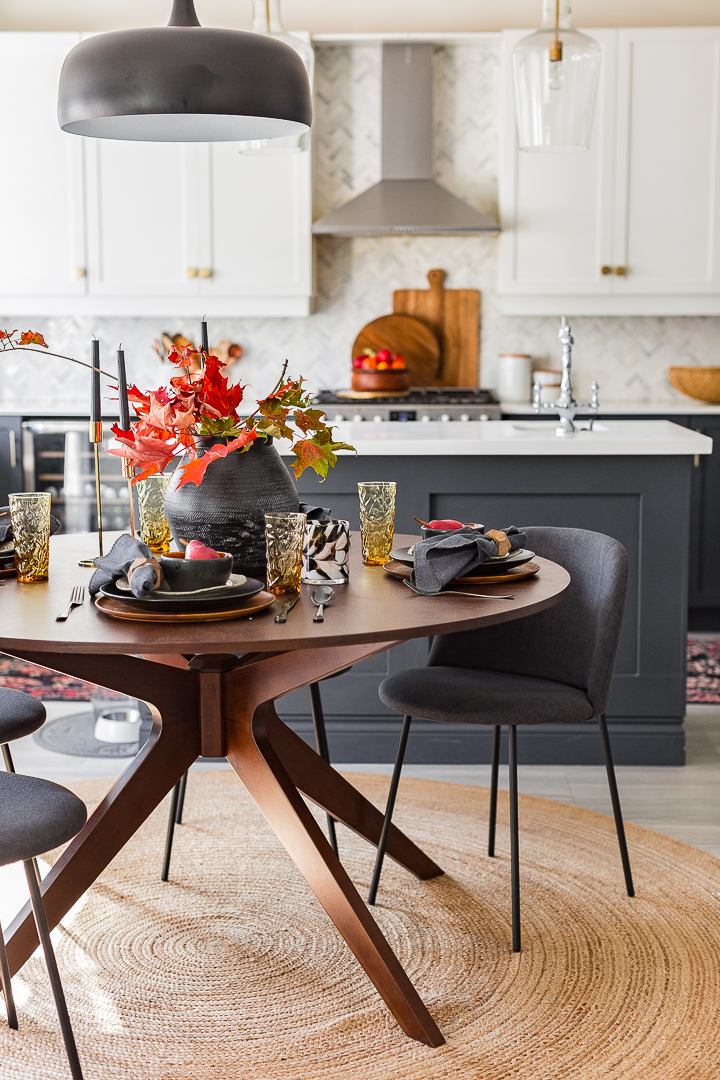 I ordered 4 of THESE chairs 
but I could have easily ordered 6 to fit around the table nicely. Our white table was 18 years old and had gone through several layers of paint, change of legs and
it was so wobbly that each time I filmed my watercolor painting, the entire stand would shake and often times my videos would be useless. Needless to say, it was time for a change.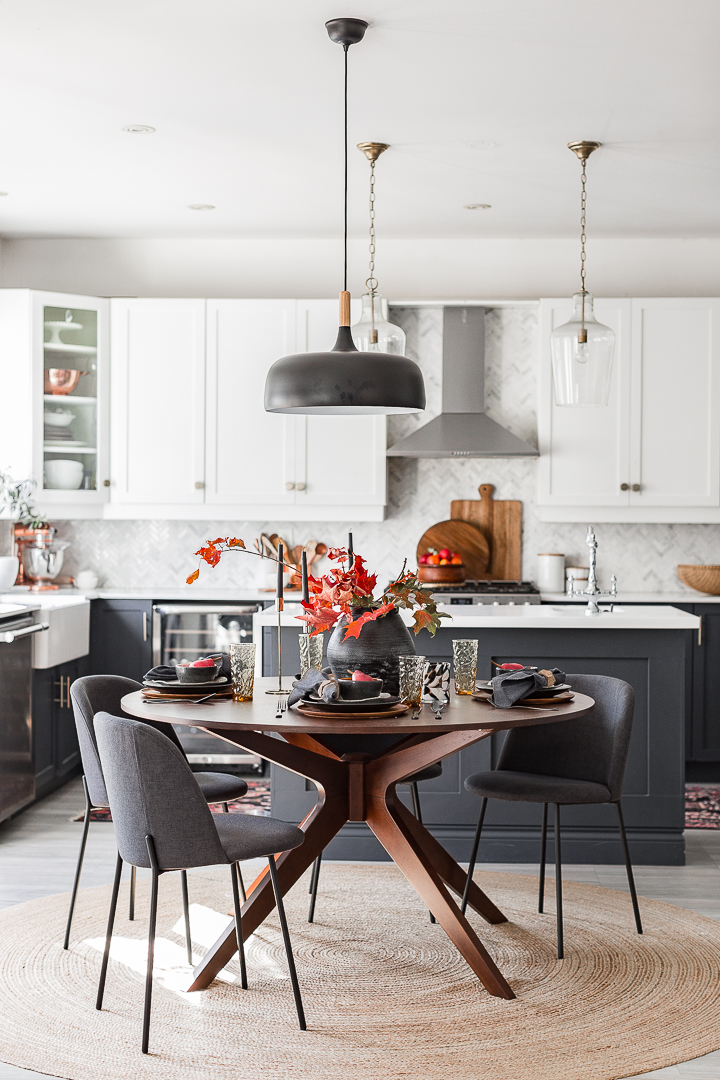 I also changed the old chandelier for this simple pendant. Forgive the greasy fingerprints on it…:(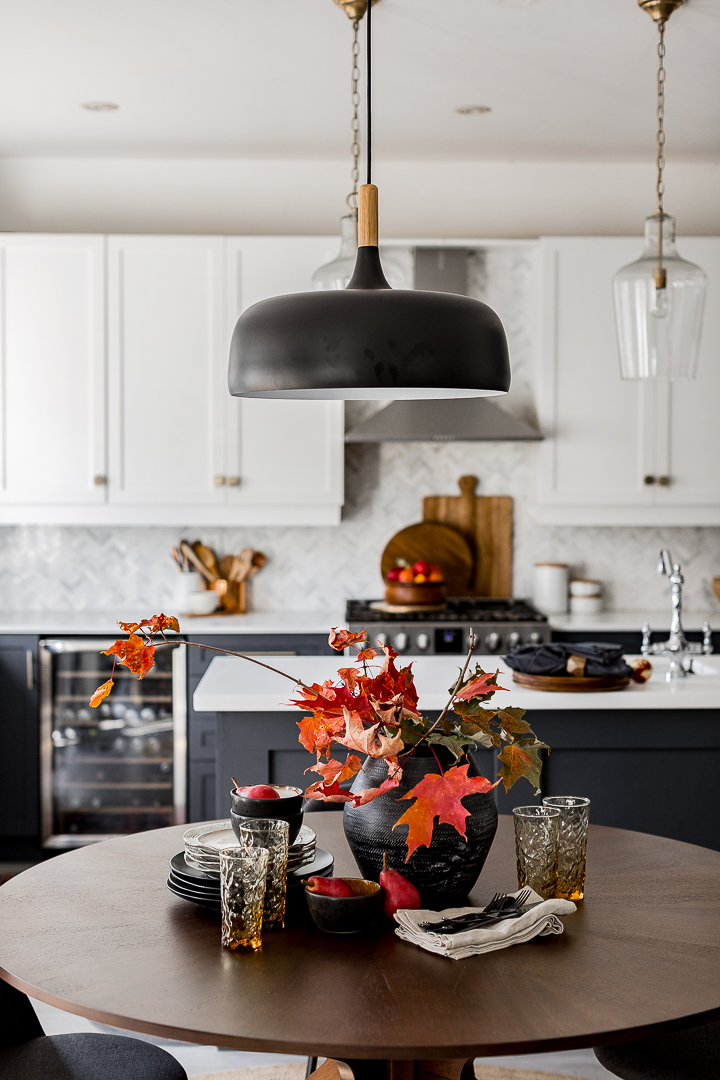 I really love the size of the table because the kitchen feels so much bigger.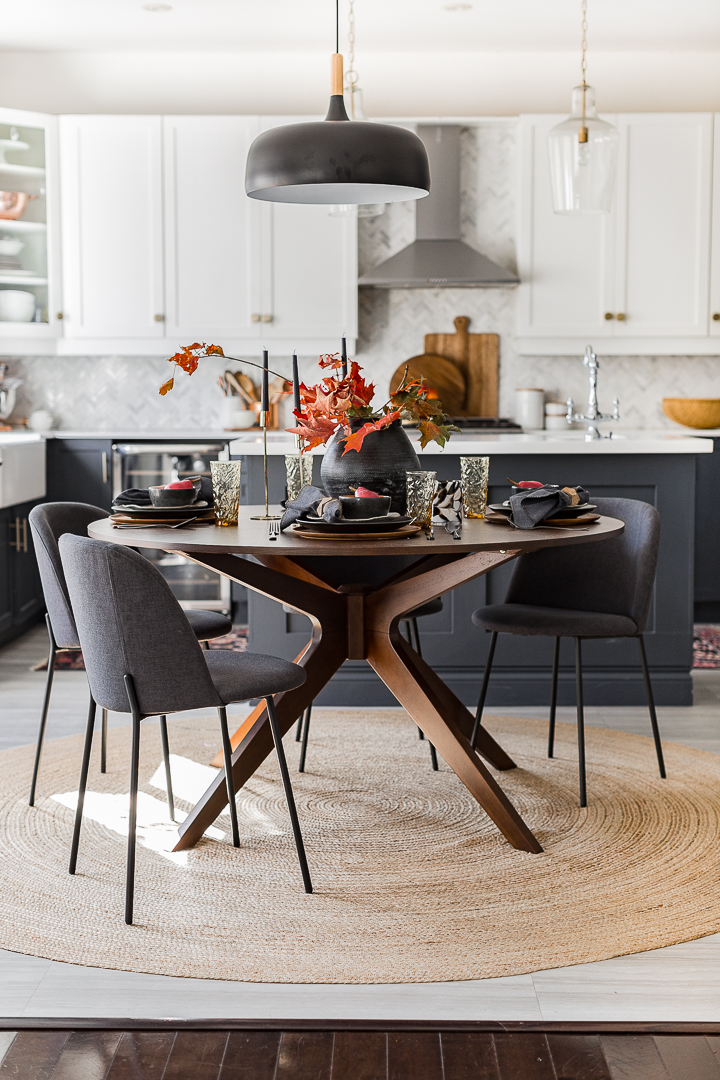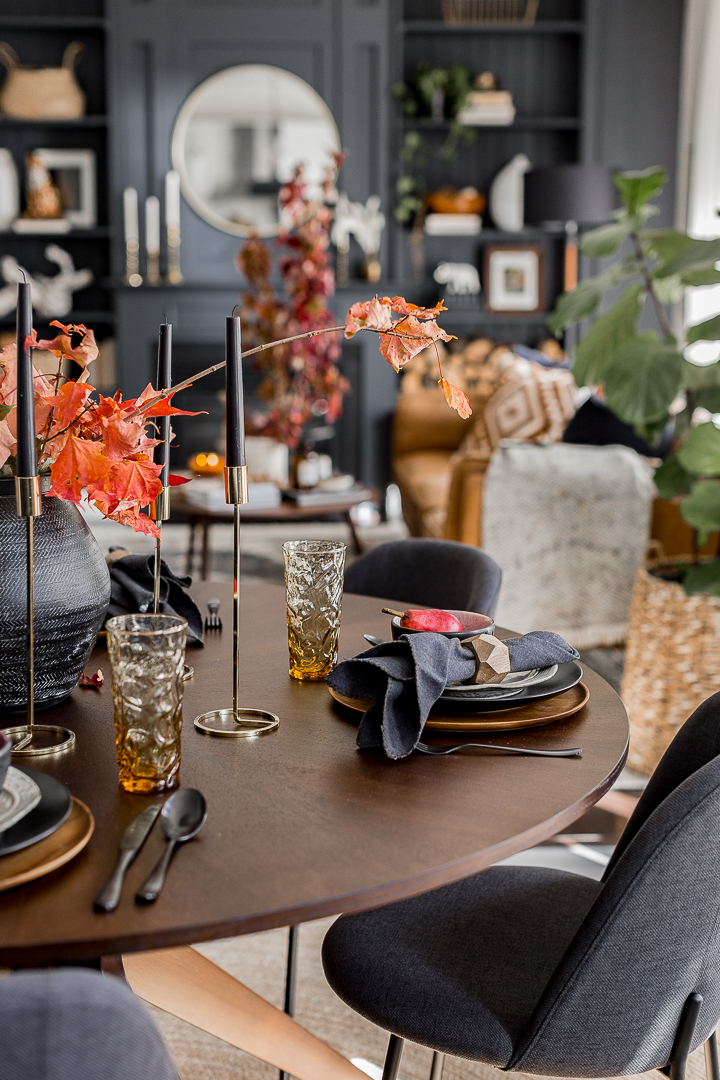 I wanted to put together a super simple tablescape using some thrifted items as well as some new black plates.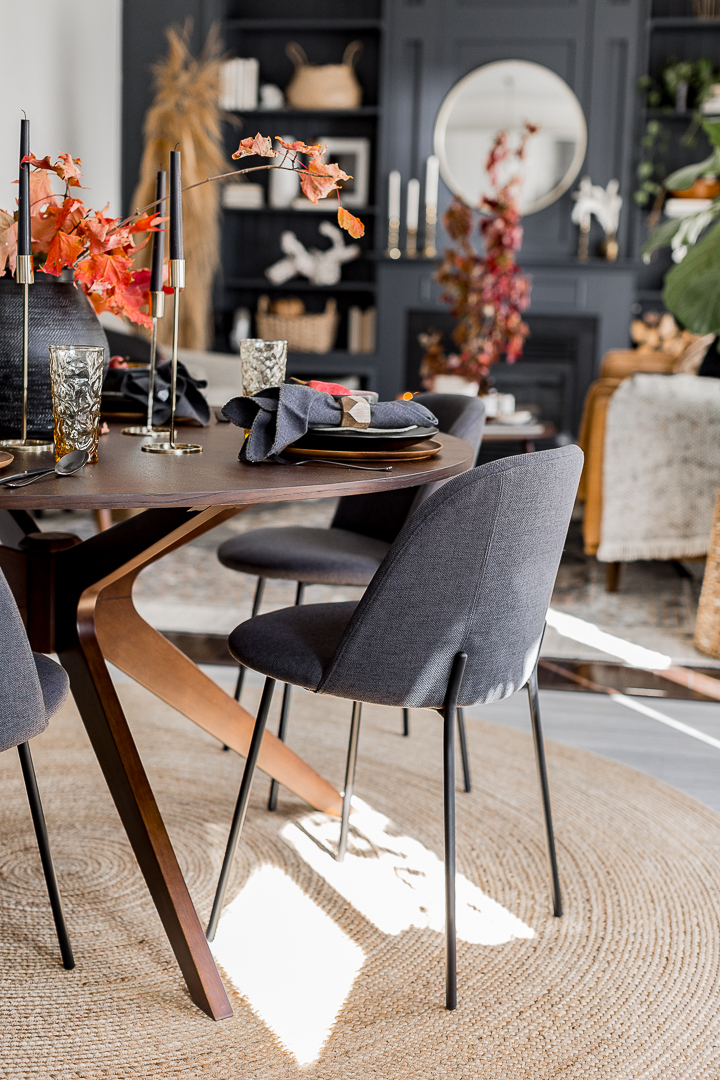 I got these really pretty wooden napkin rings from Pier One …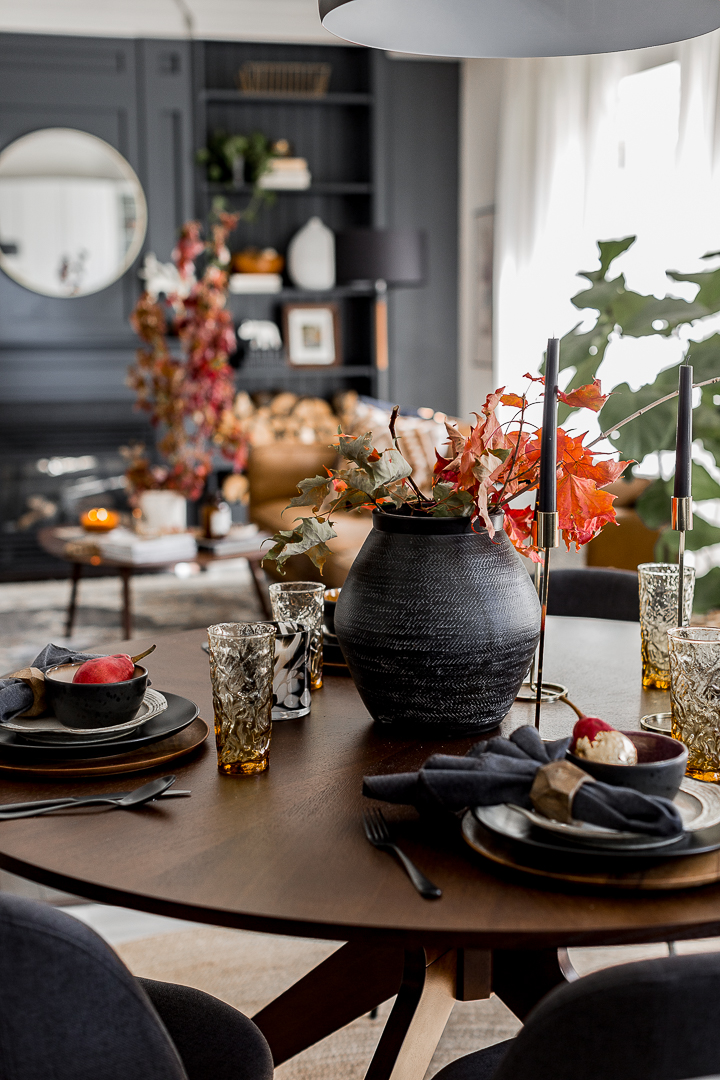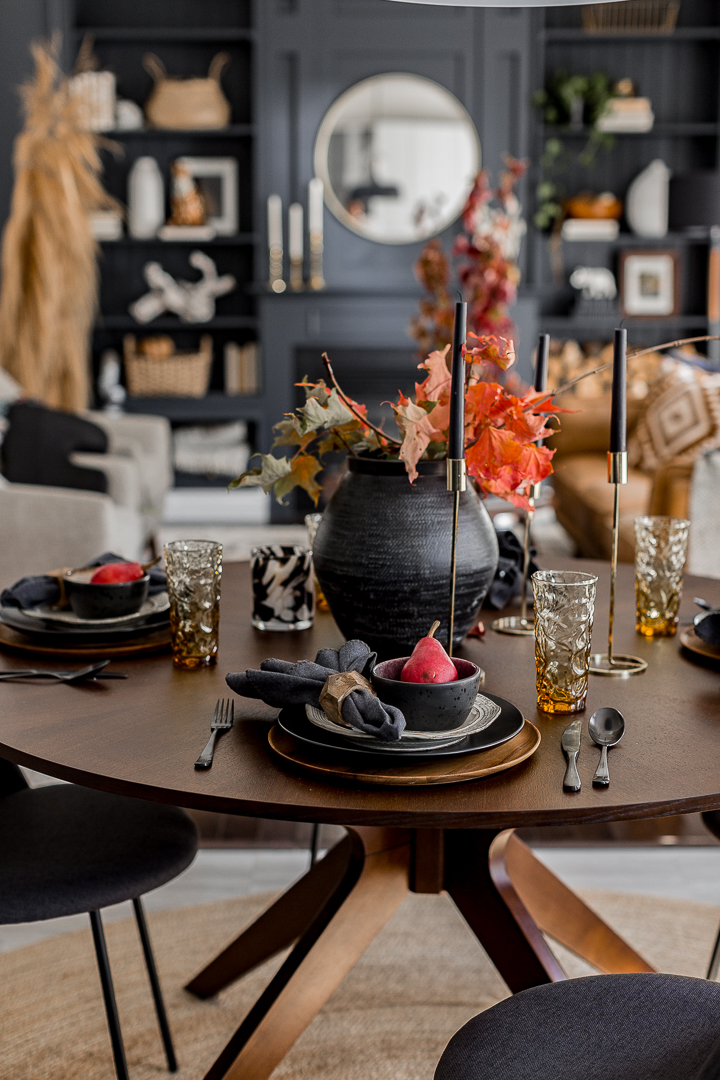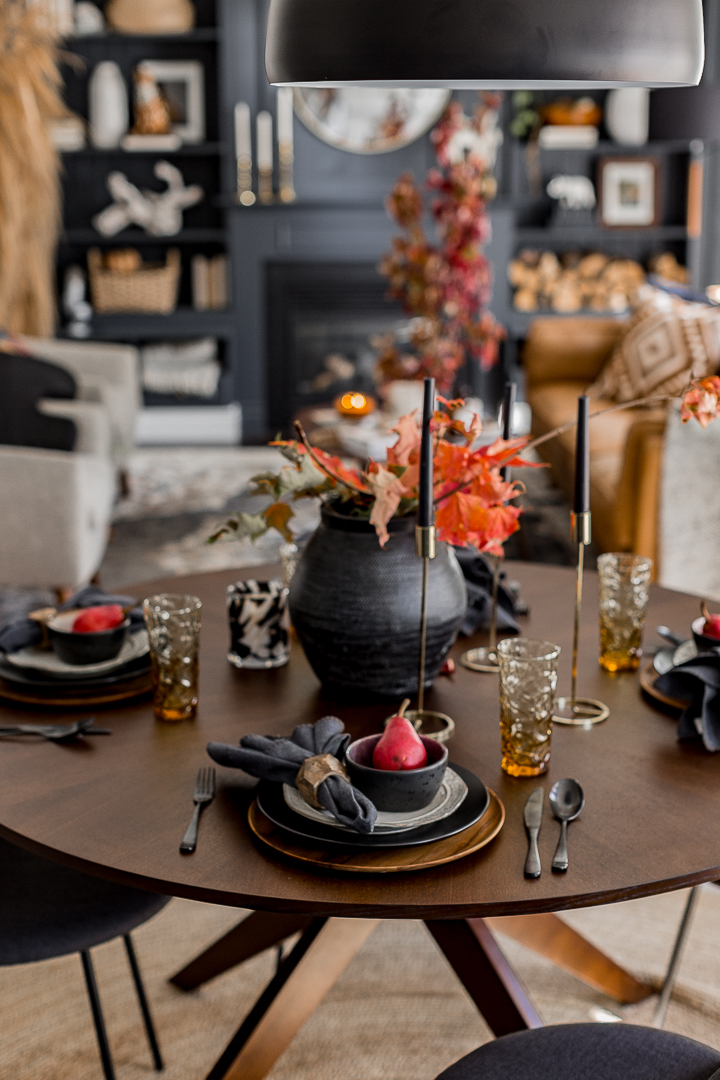 I used some pretty red pears which coordinate so well with the pretty fall leaves.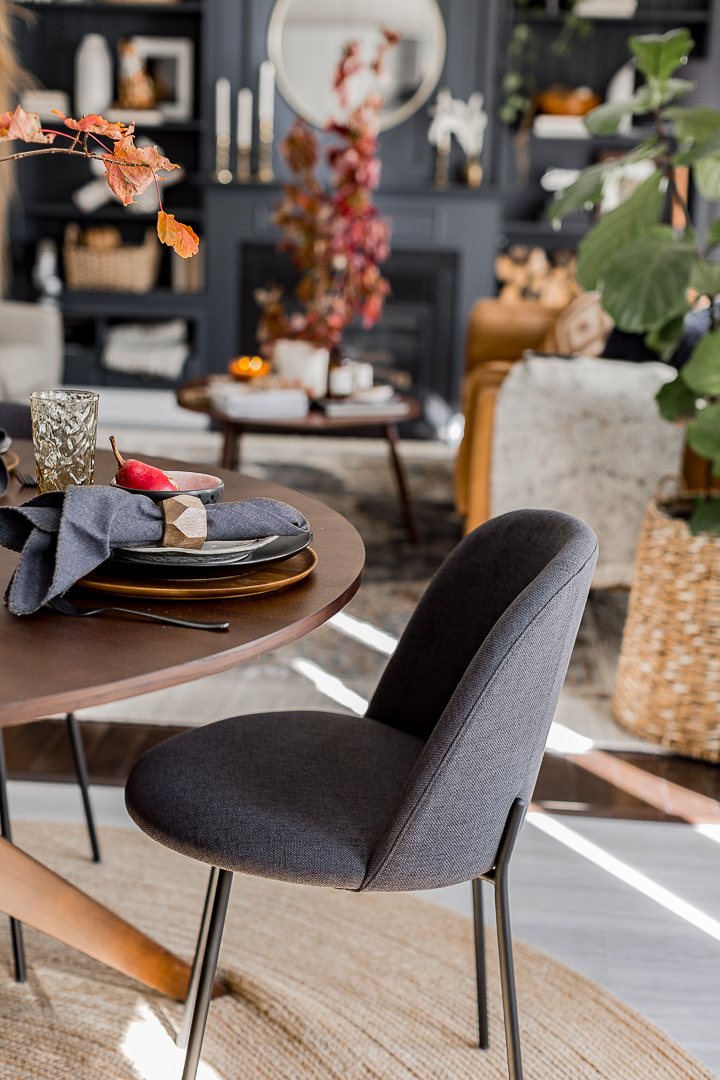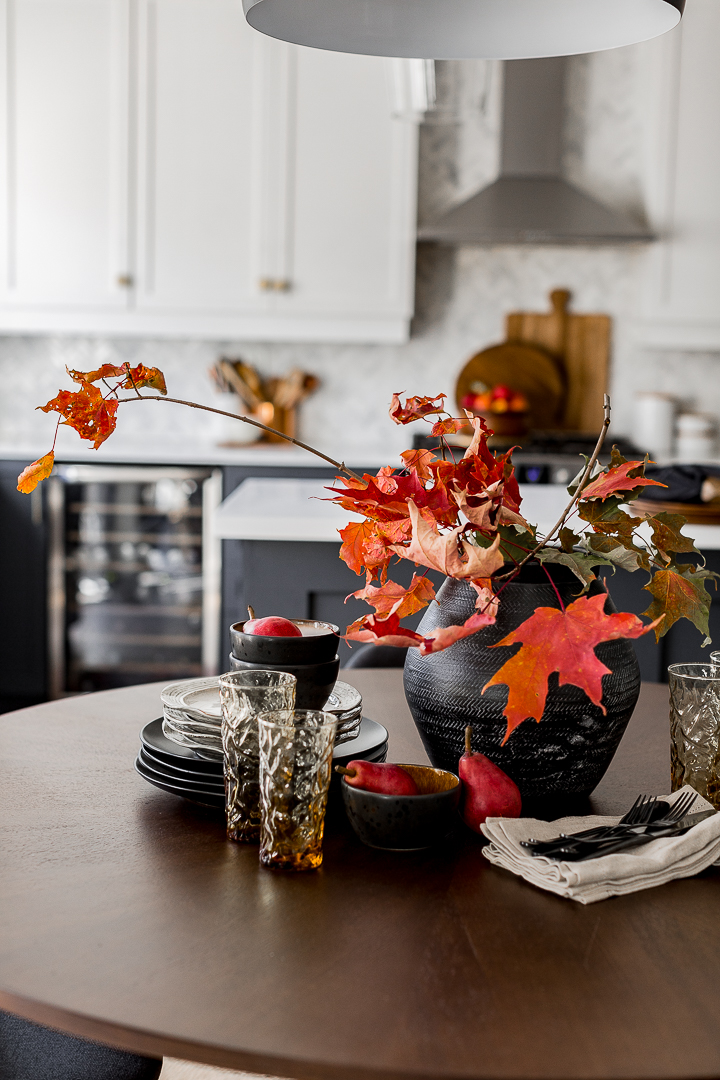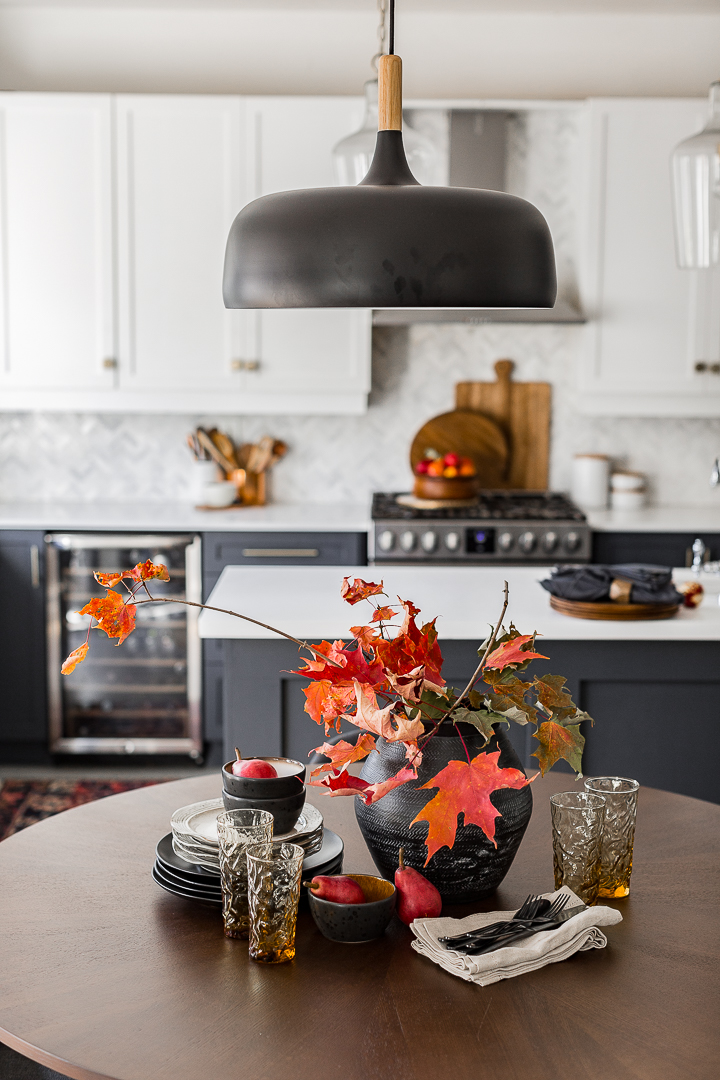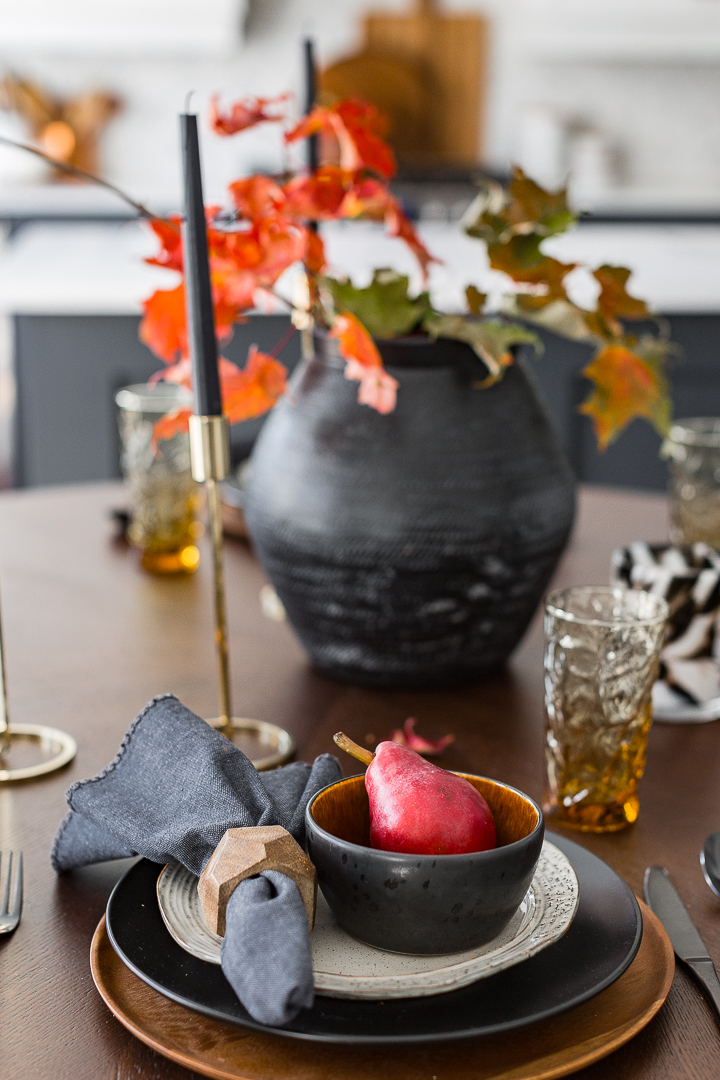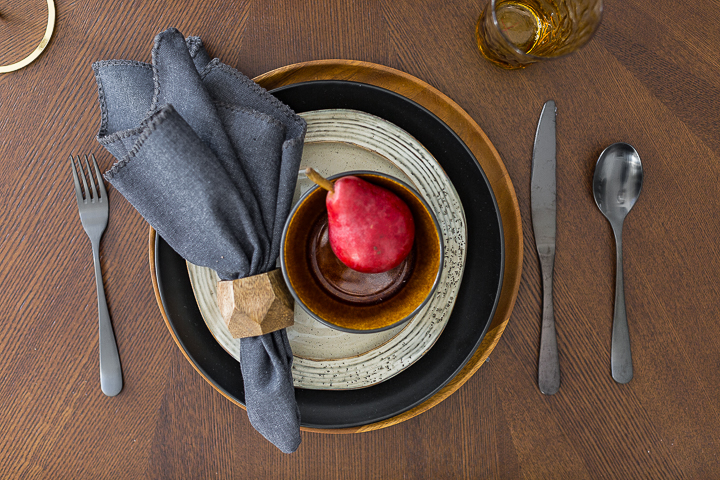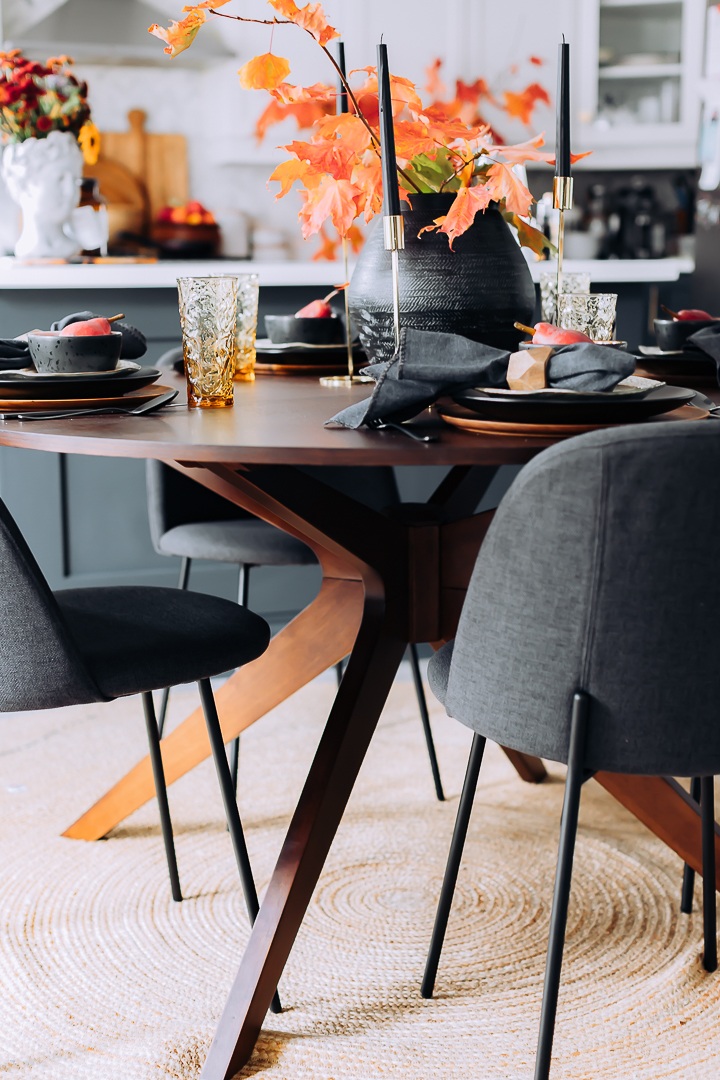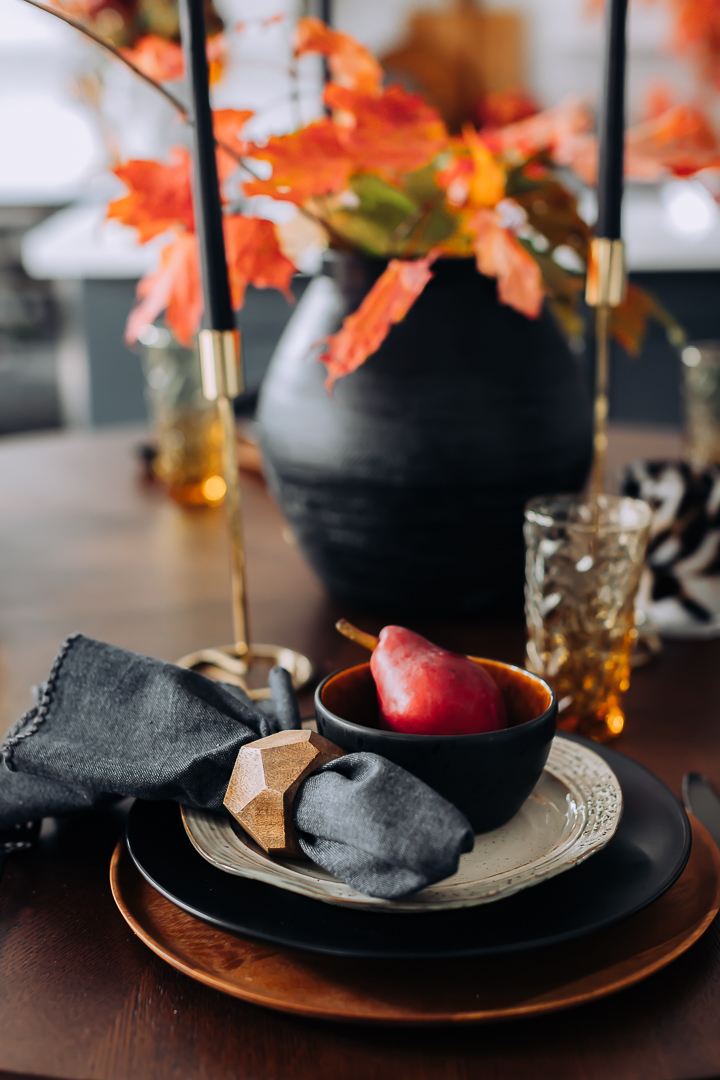 I love the fall moody feel to the table when it's a little darker…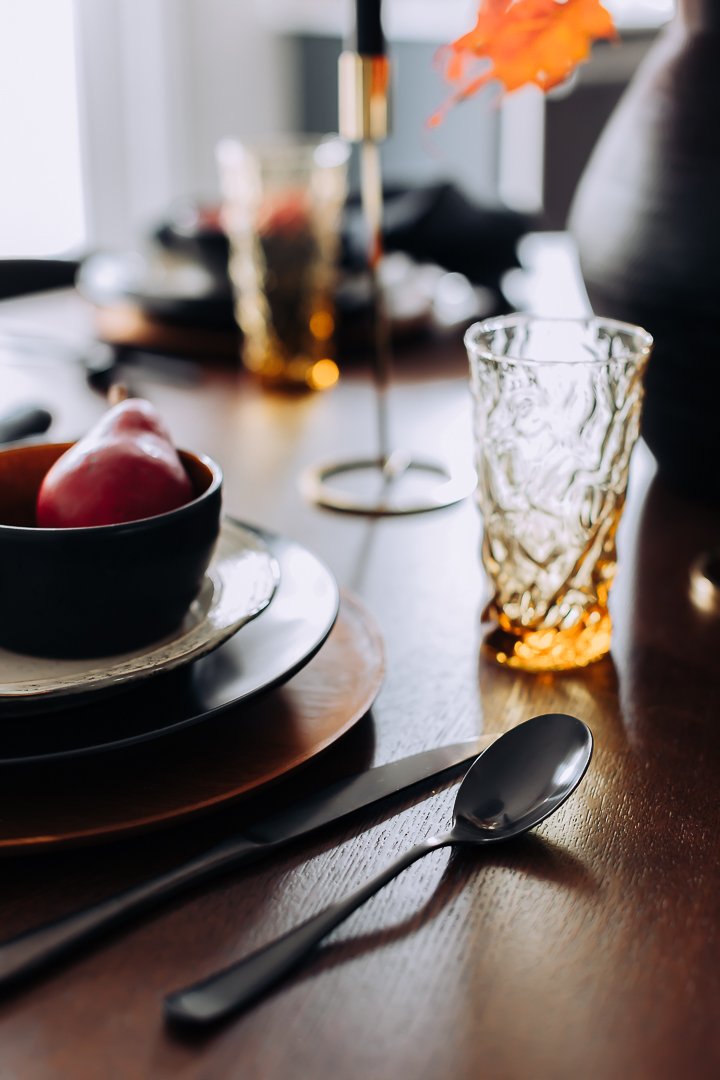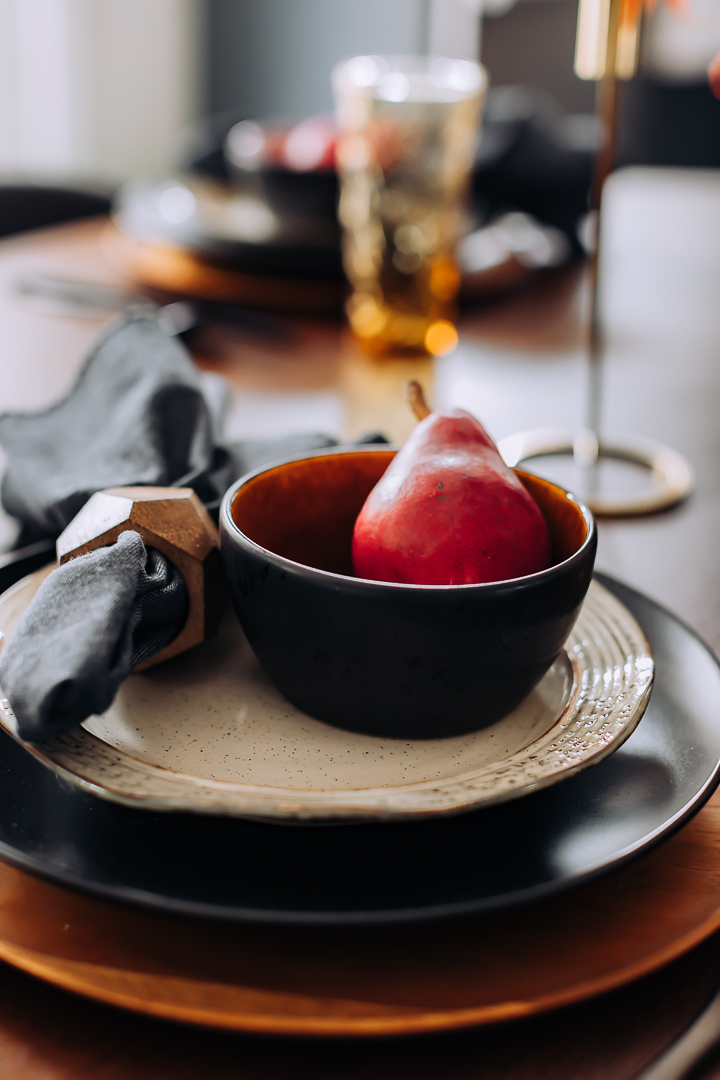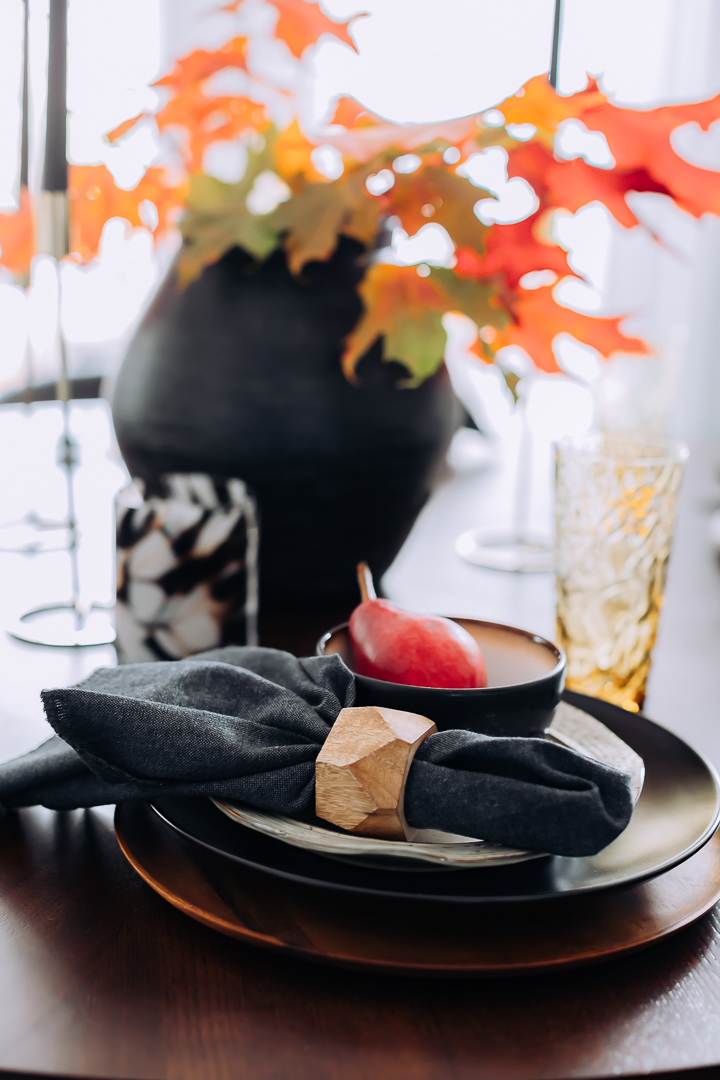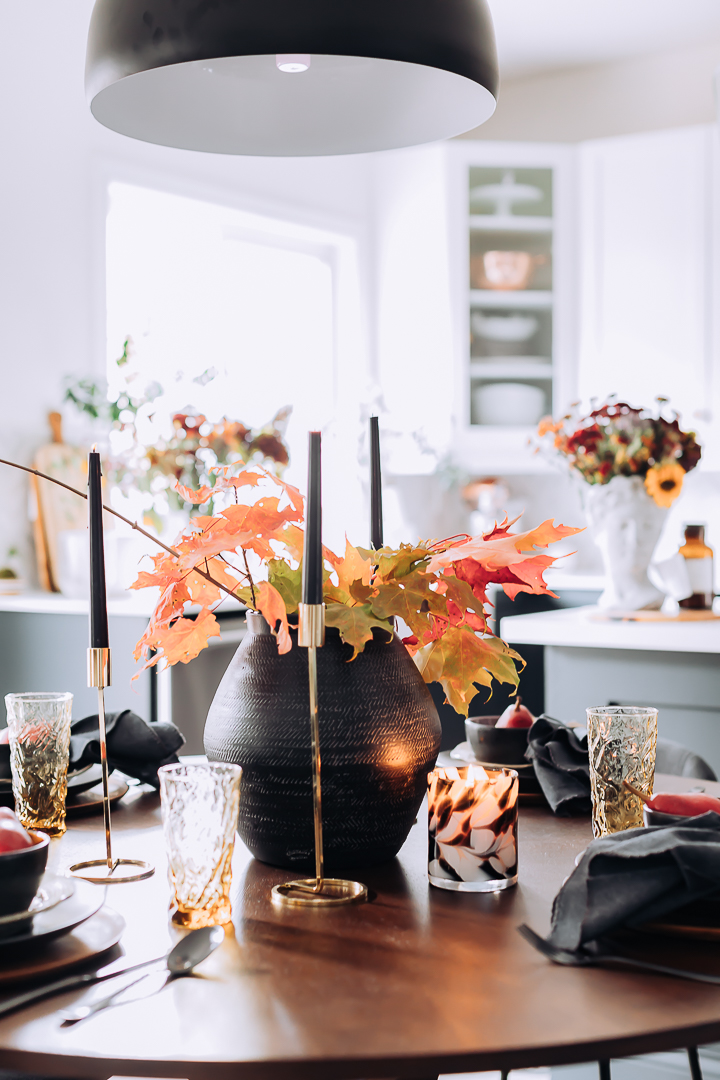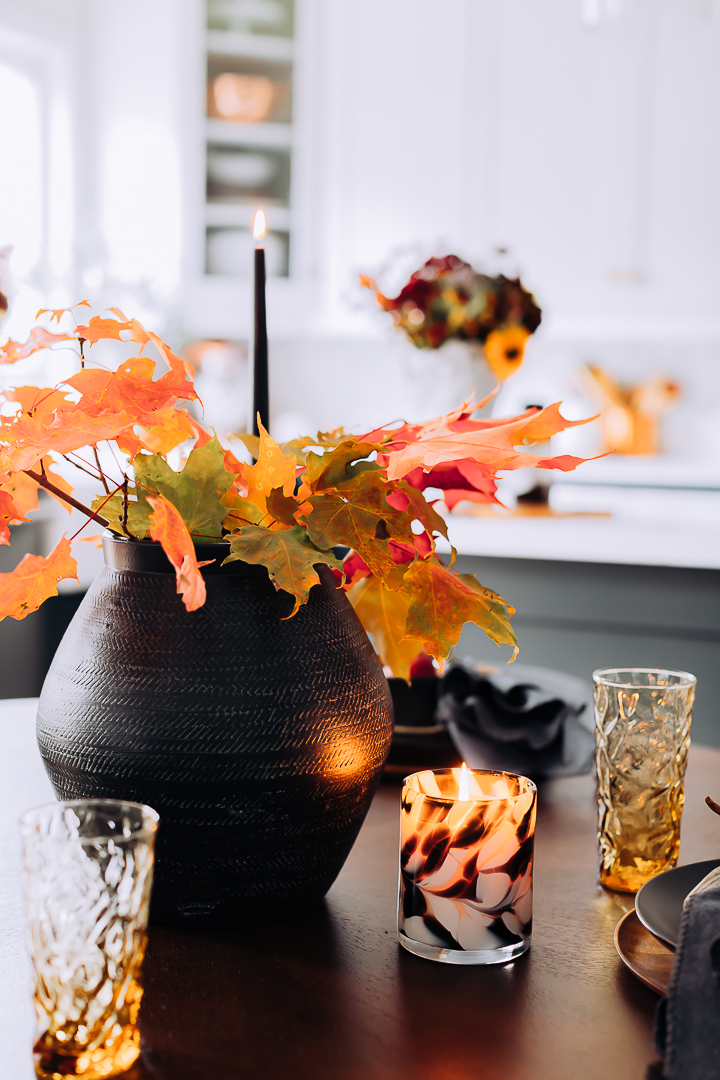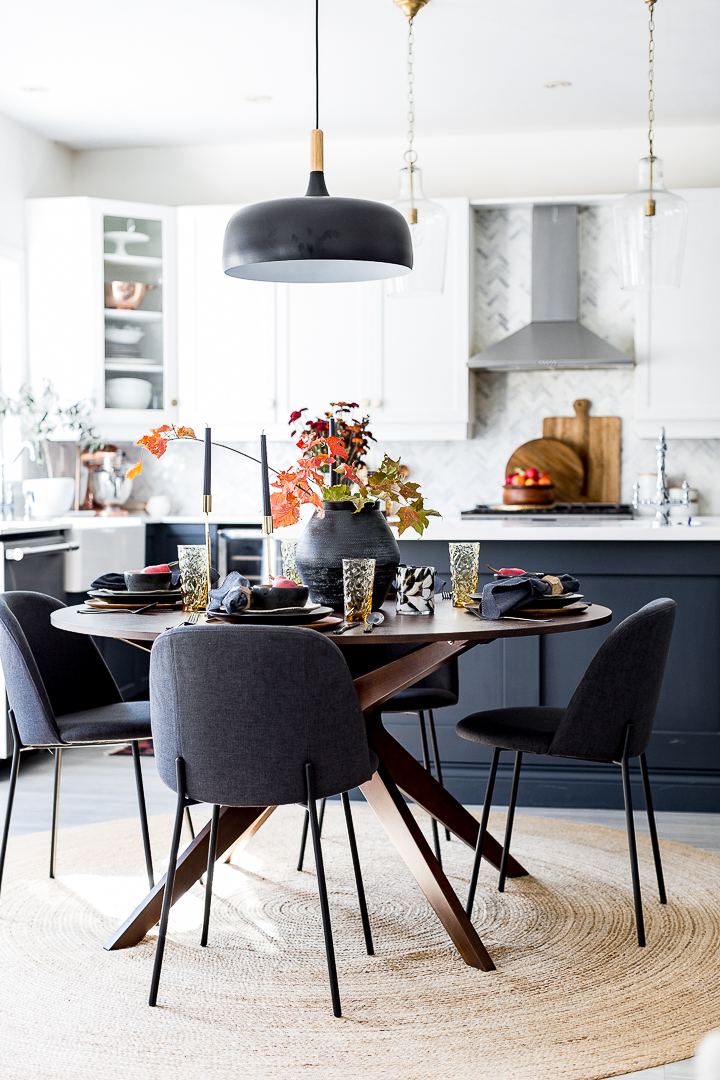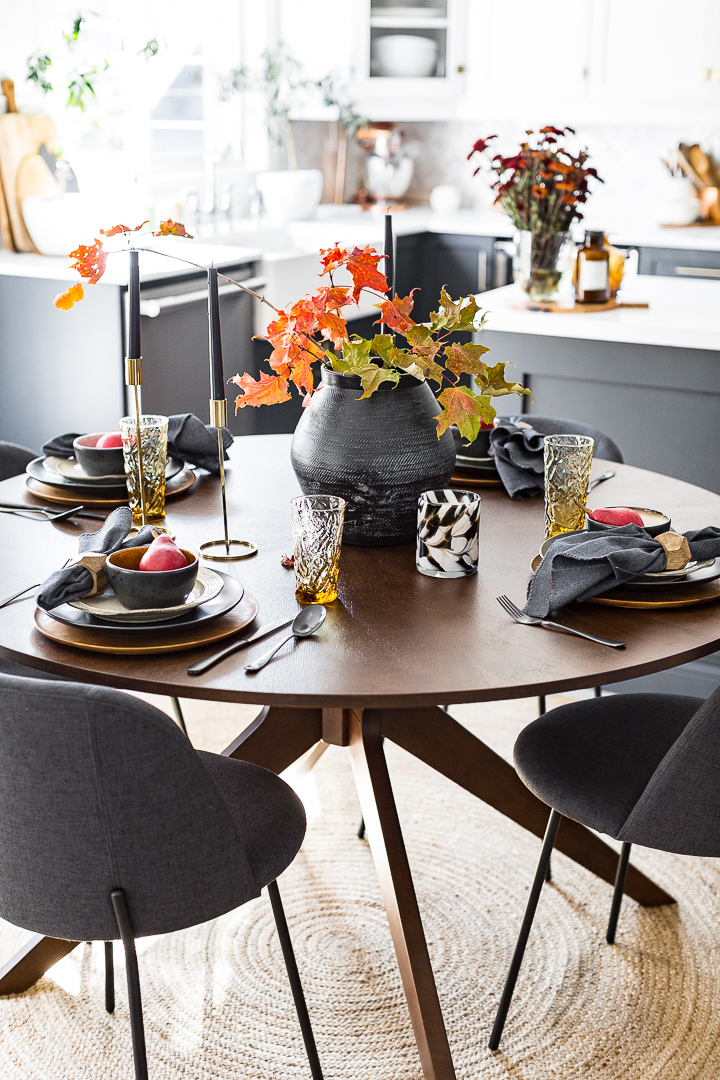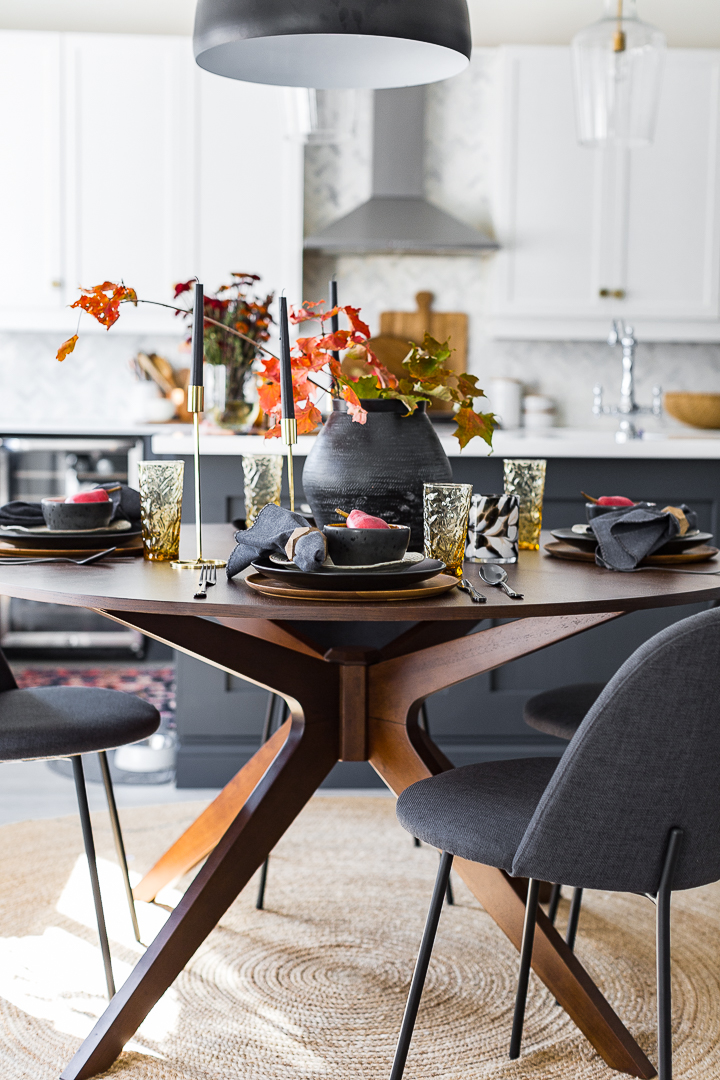 That's all I have for now…what do you think of the new table?
Thanks so much for stopping by today. Wishing you a great week ahead. xo
Lucy