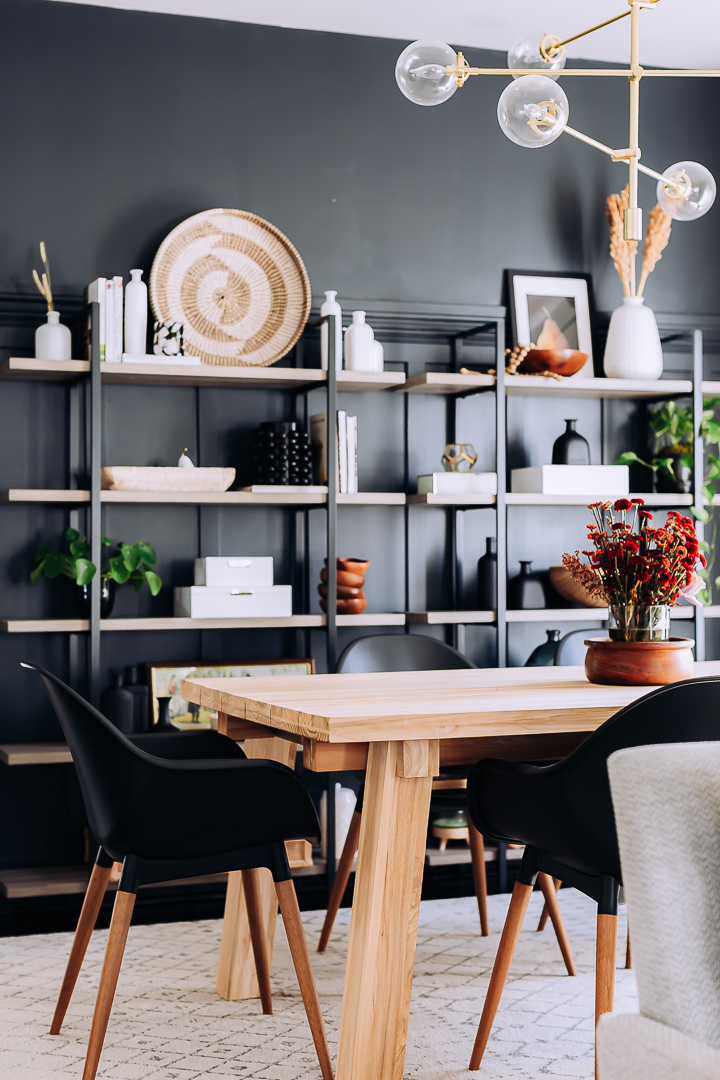 Hi friends. I'm about to head out to our son's first soccer game of the winter season. Watching our son play soccer is one of my favourite things to do. It's so much fun to watch him and 'quietly' cheer for him from the stands. As he got older my cheering has had to be more subdued as to not embarrass him…lol. Though he's never asked me to tone it down. I have just tamed myself for his own reputation…haha.
Hubby has been coaching him since he was 5 years old and is so committed to those kids. He's amazing.
But before I head out to I wanted to write this quick post to show you these super cool new soft industrial shelving unit hubby put together for me over the weekend.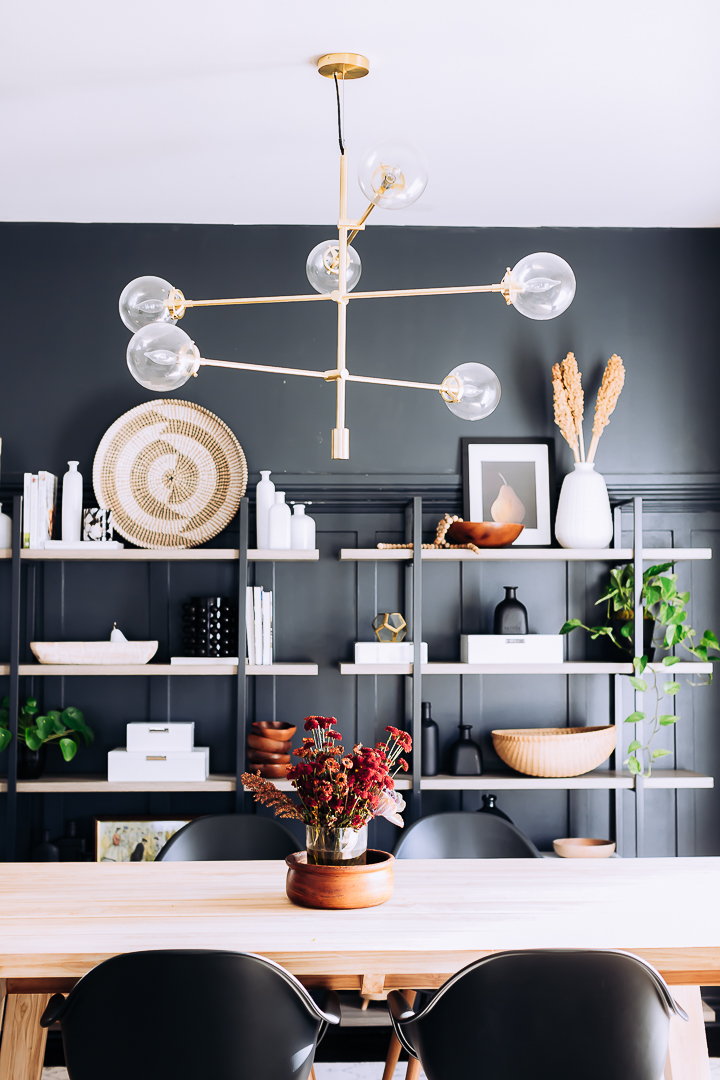 They're from Home Depot and I just looove they way they look in this space. My friend Rachel, said it best when I showed her a photo : 'It's like they were always meant to be there'
I agree with her. They are perfect for this space. The term 'soft industrial' is new to me. And just like the term indicates, it's just a softer and updated look to the industrial trend.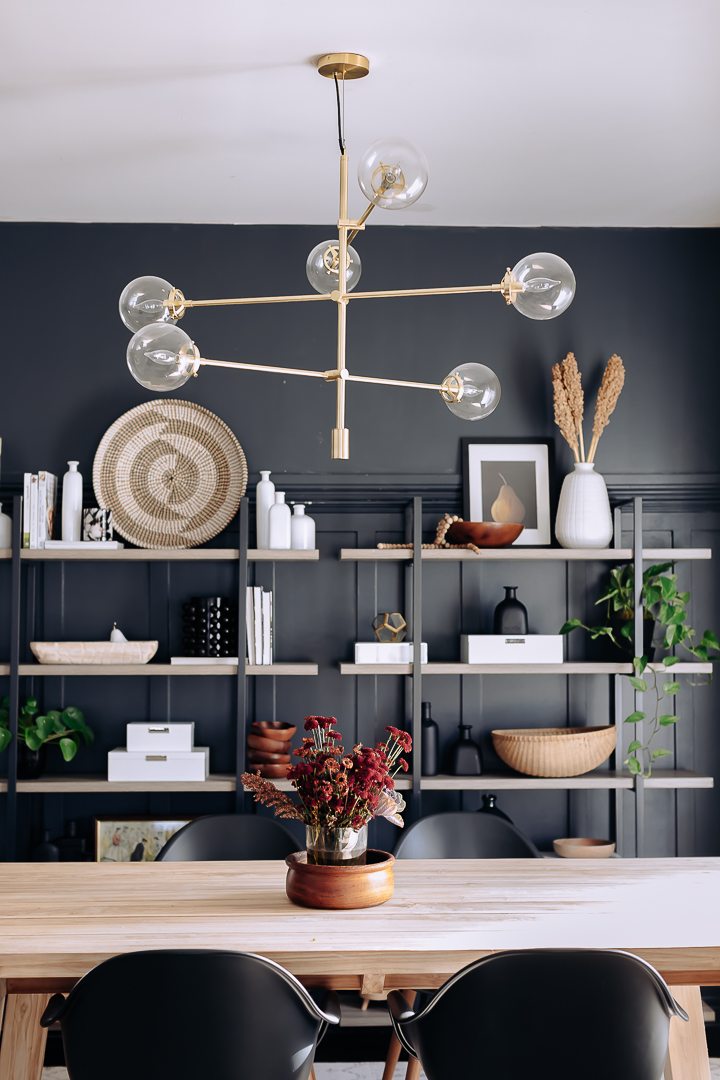 I think it goes well with the table and THIS light which you can also find at The Home Depot as part of their fall trend launch. They have a ton of  of new décor items this fall both in store and online, including furniture, lighting, flooring, hardware and finishes.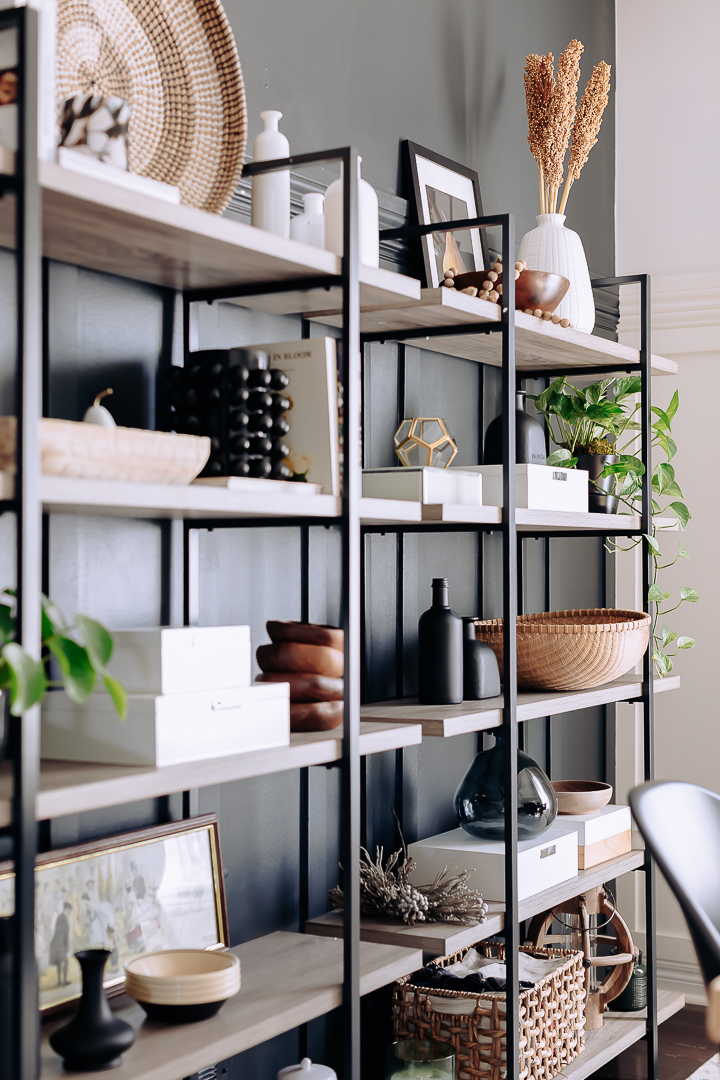 Styling the shelves was also a lot of fun and of course it will change as I see items that should or shouldn't be there but for now. I think it looks pretty cool.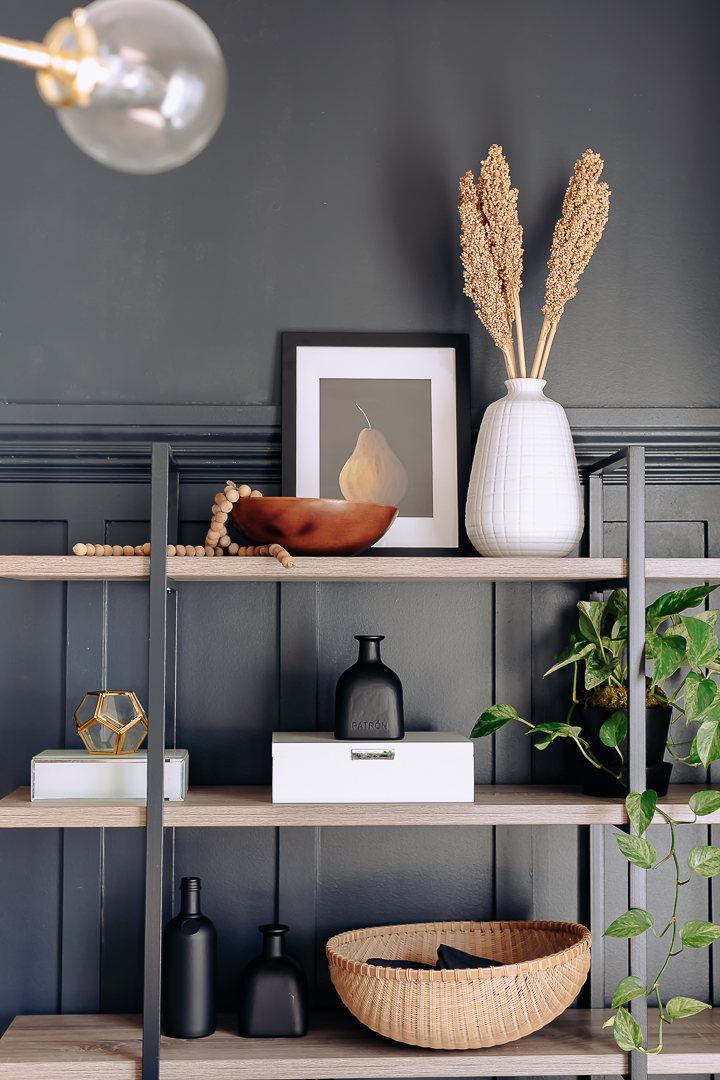 I used my pear printable which you can download for free HERE and I think it looks perfect there. I also sprayed painted some empty bottles I had laying around
with matte black spray paint and voila!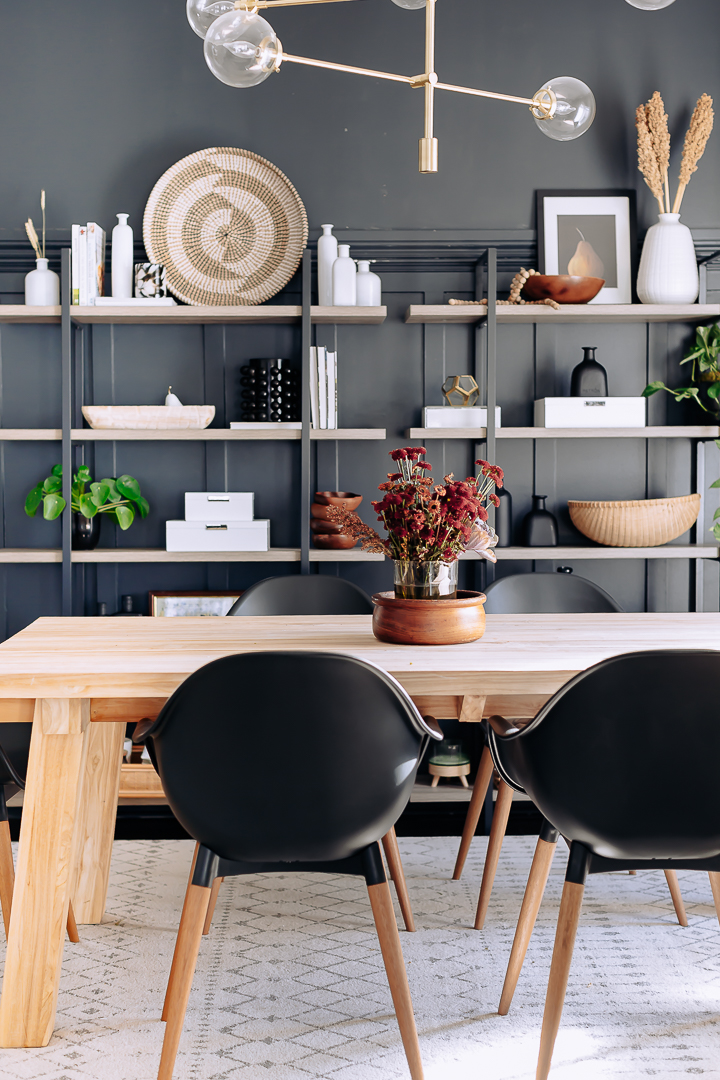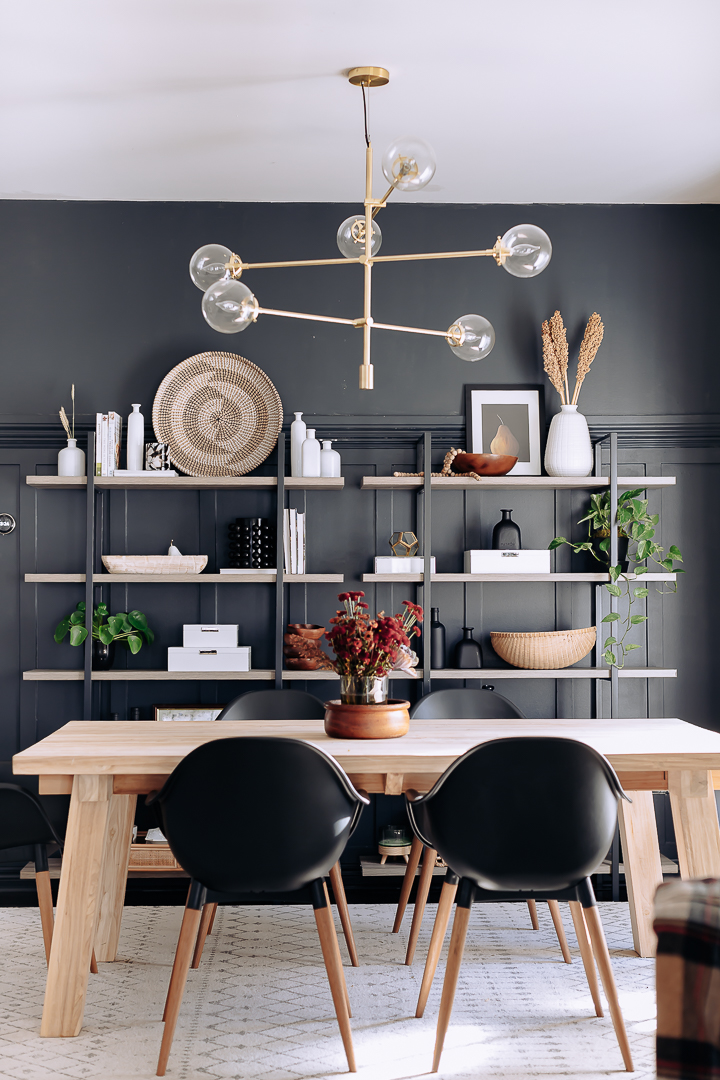 The shelves themselves were super easy to put together which hubby was happy about and they are sturdy but they also come with an extra mounting reinforcement if you want them a little mores secure.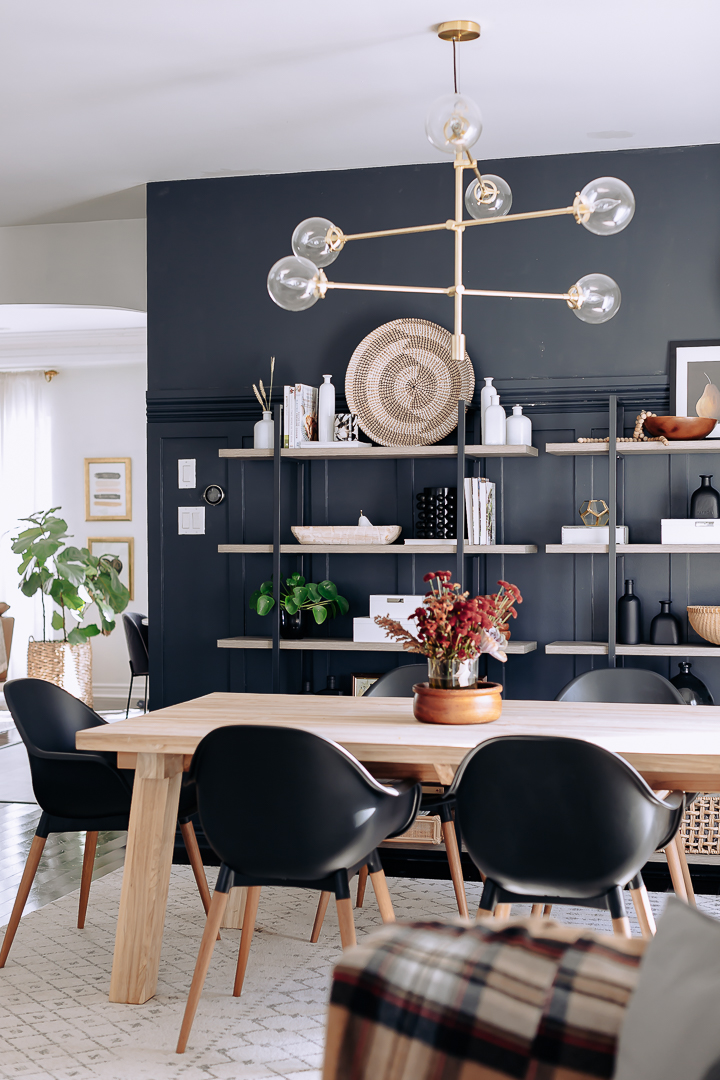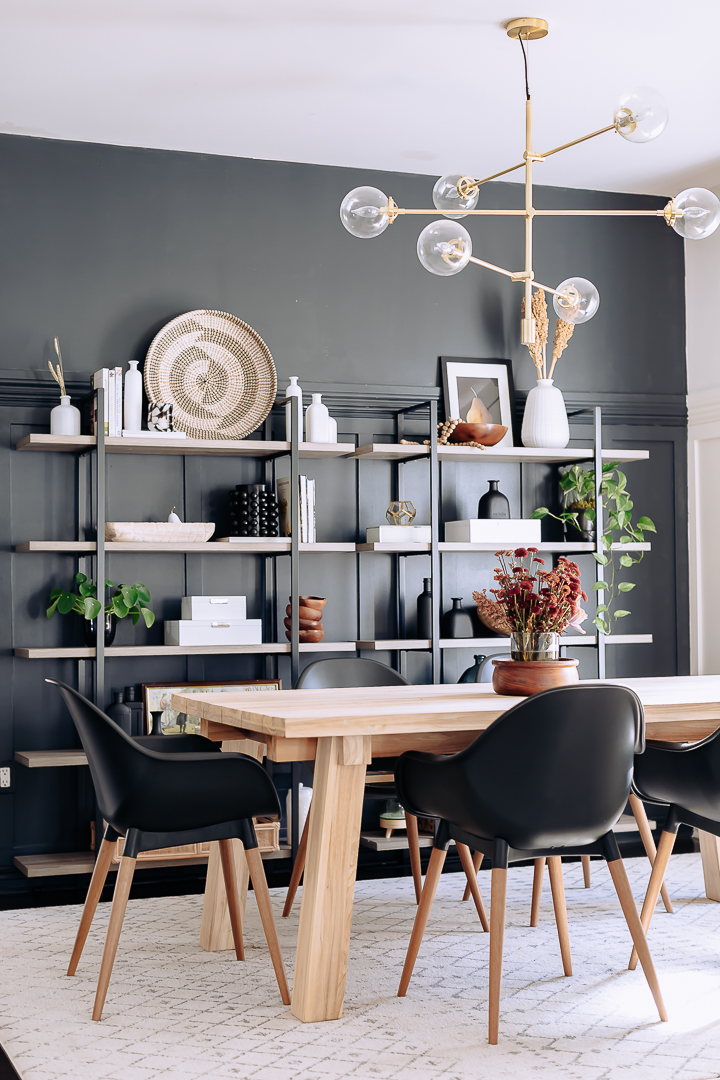 The old cabinets that were there have moved upstairs and I will be using them to store my paints and other craft materials. 🙂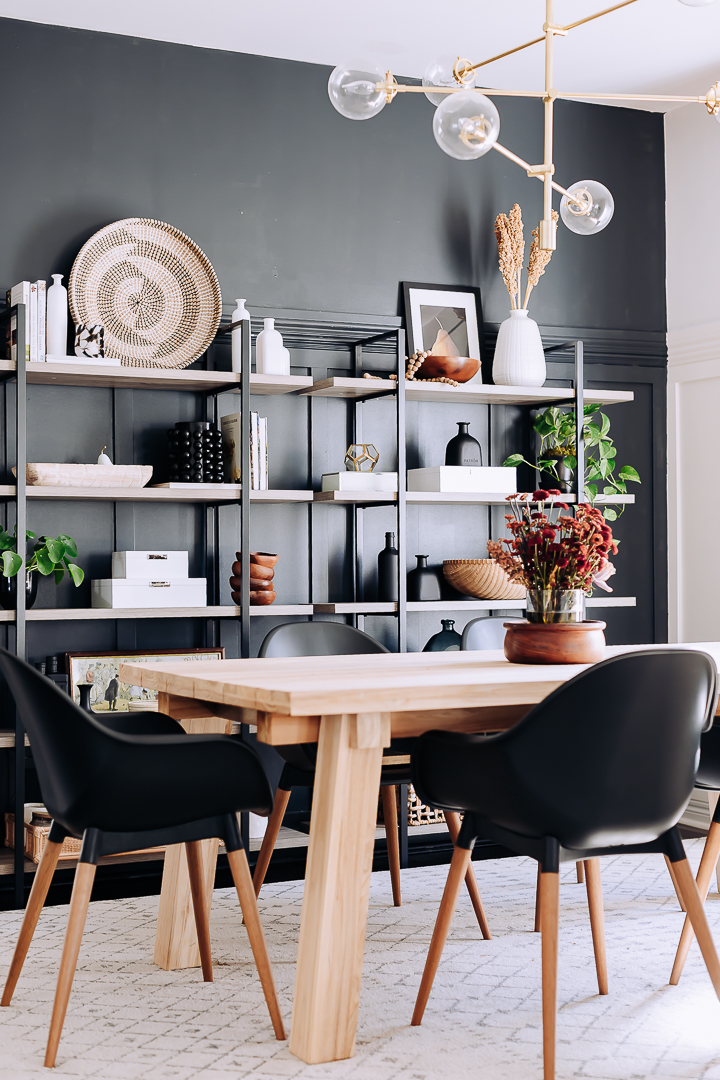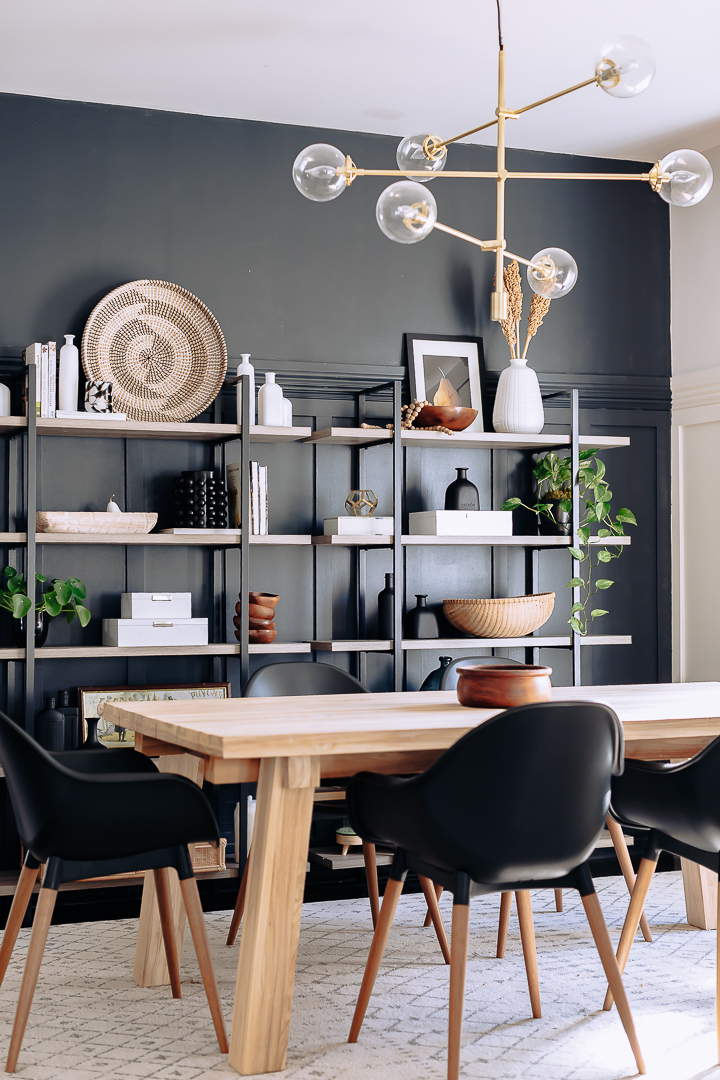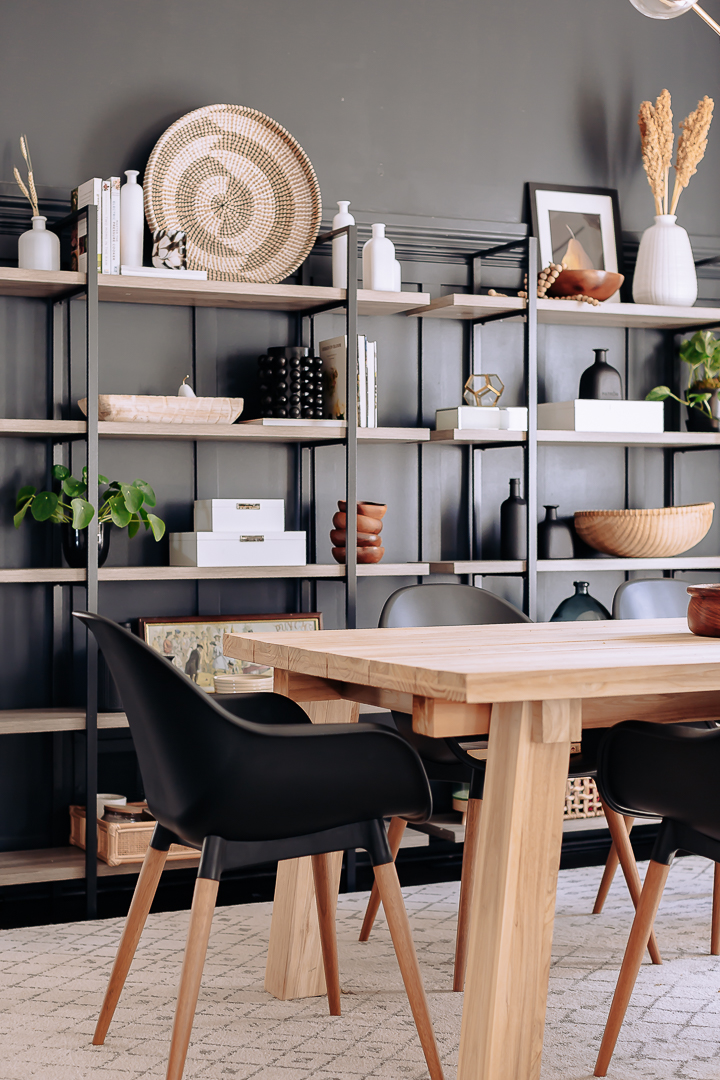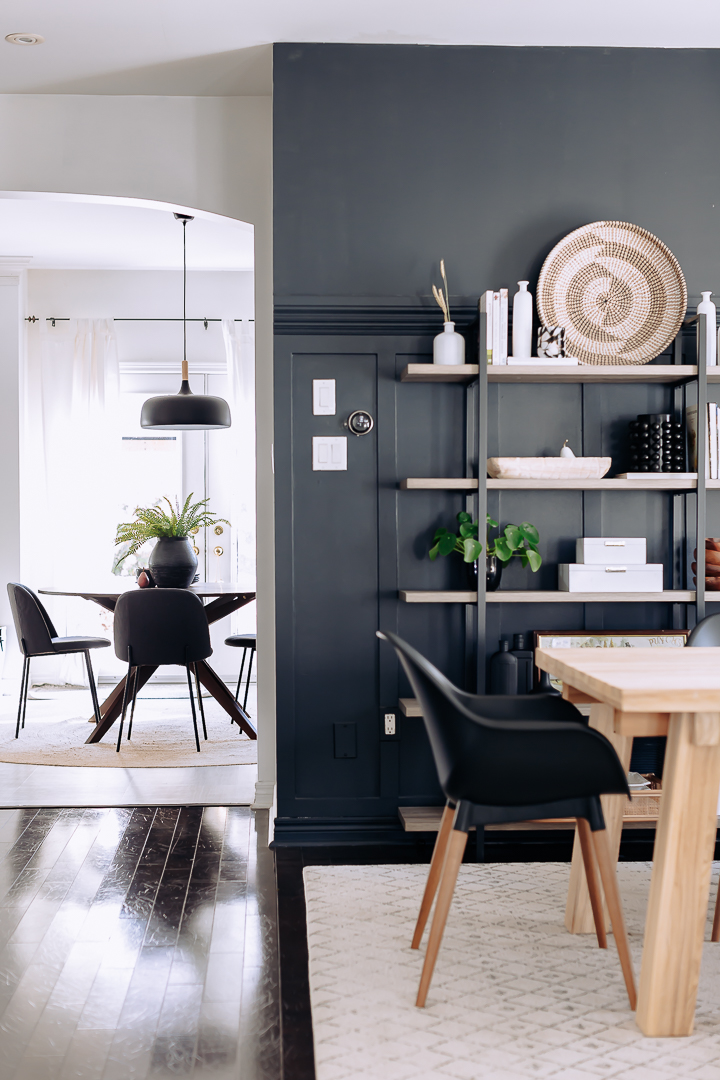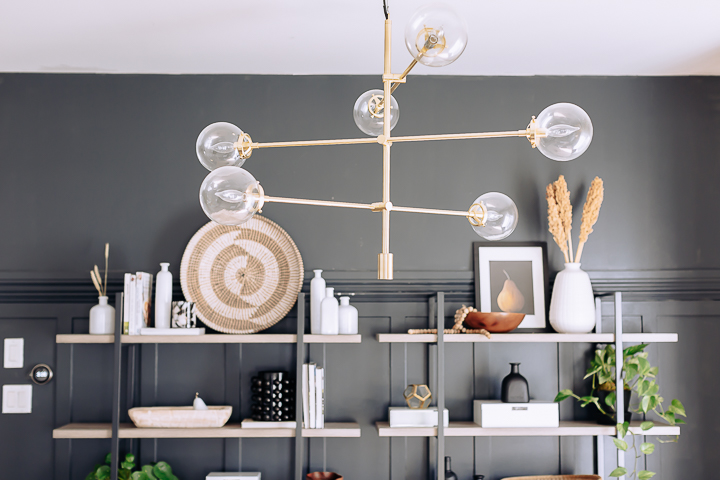 I think things are coming together nicely. What do you think?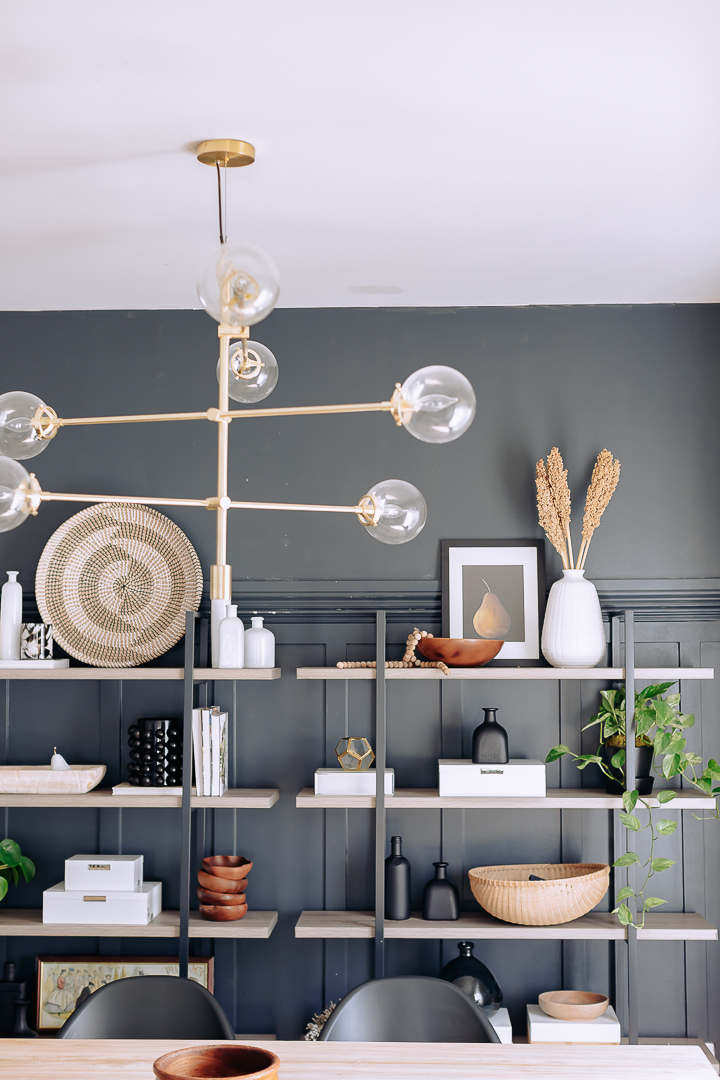 I'm looking forward to decorating they shelves for Christmas and might paint the wall white just for the season. We'll see.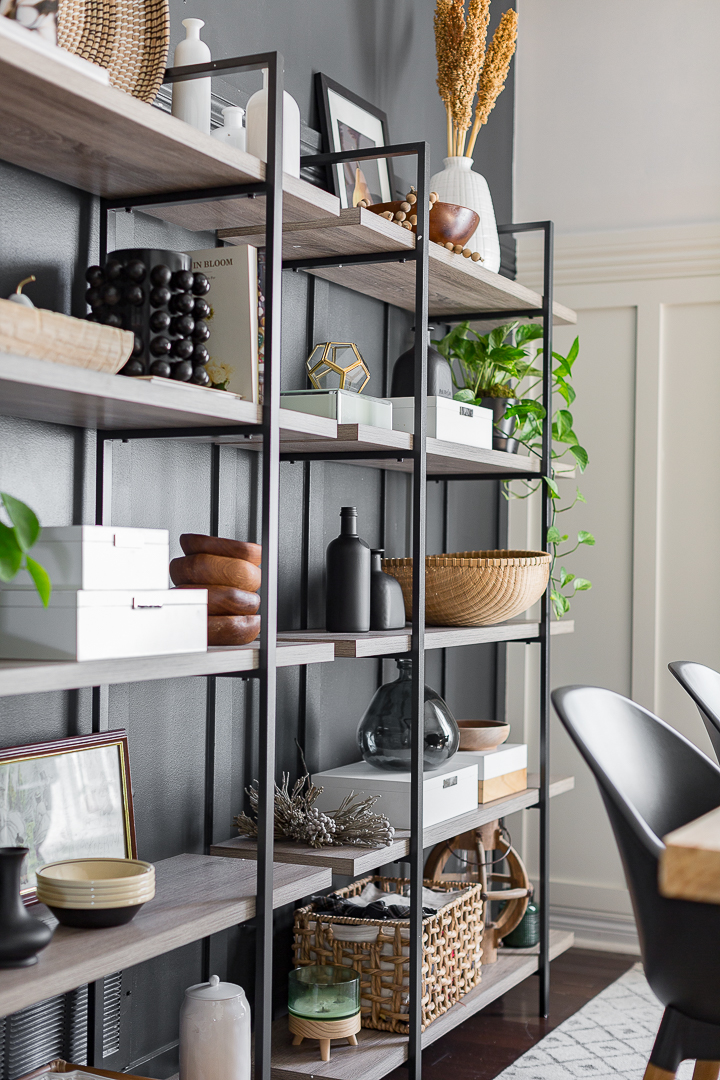 For now, I think this colors suits the shelves so well.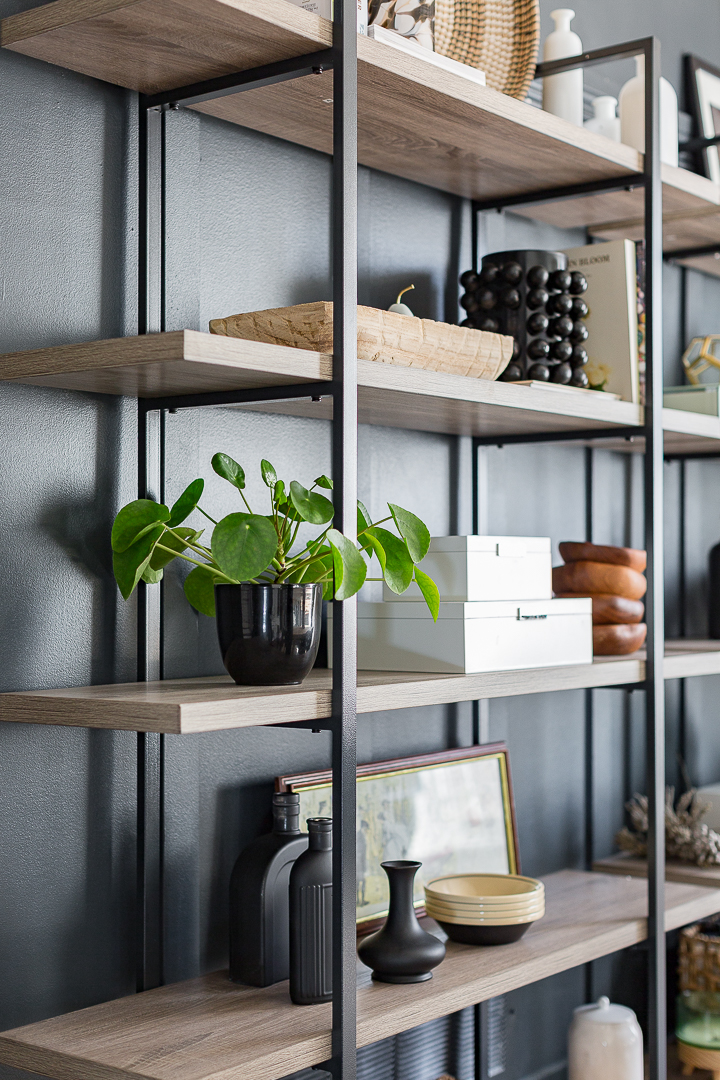 Here are some other bottles I spray painted. Such an easy DIY.


I love this angle…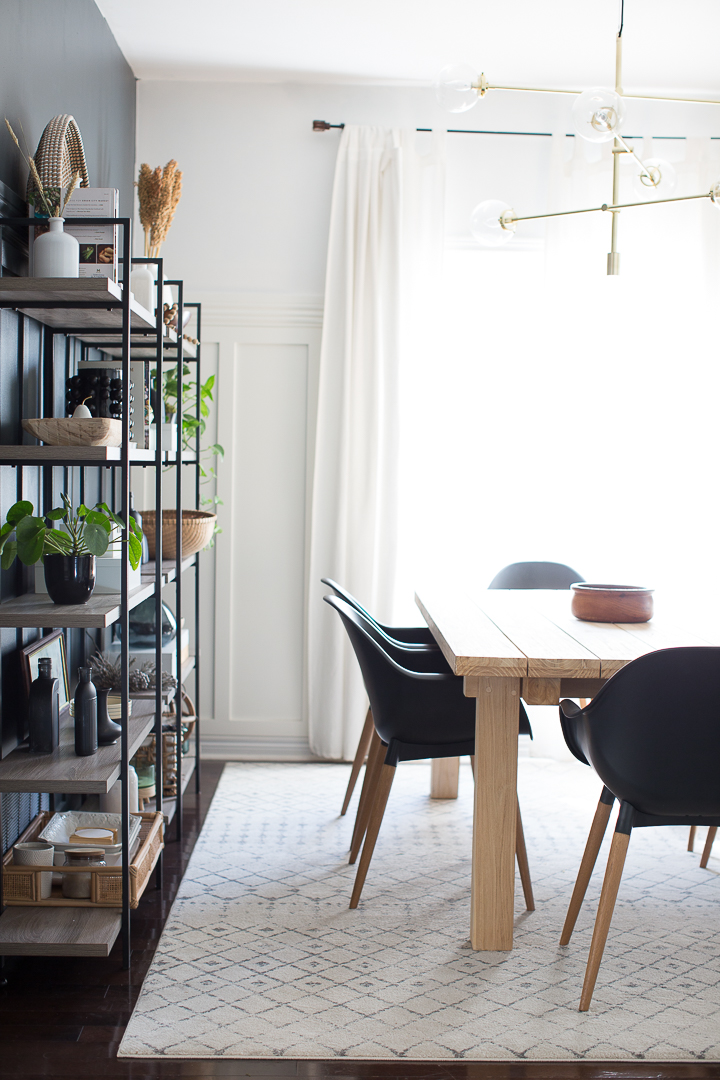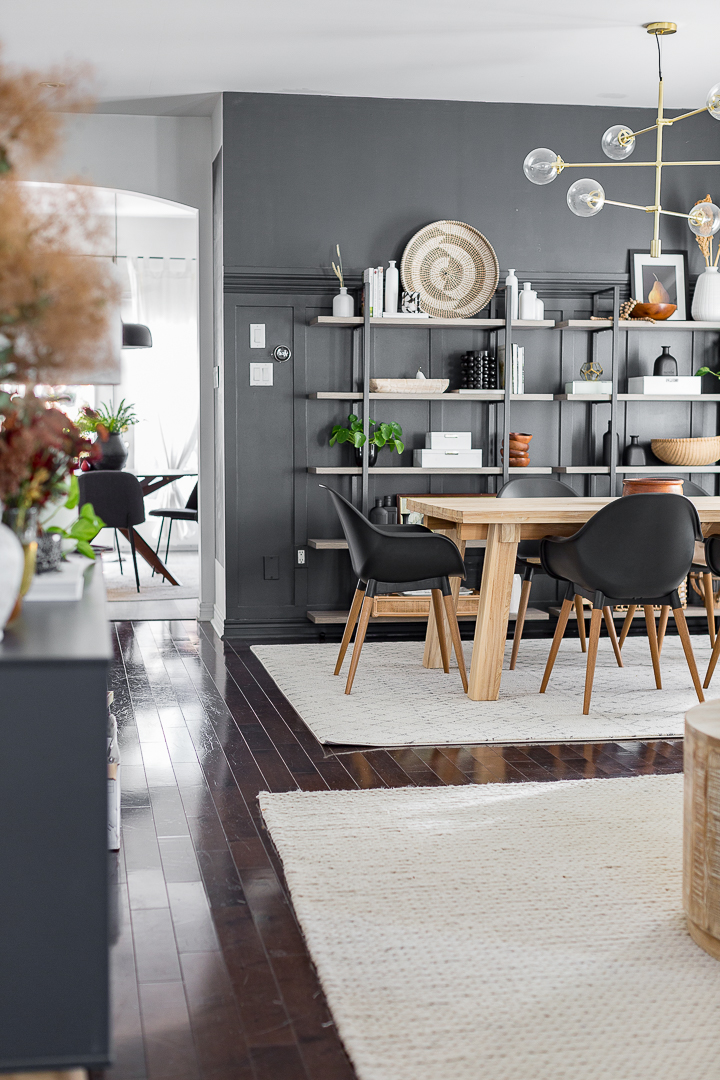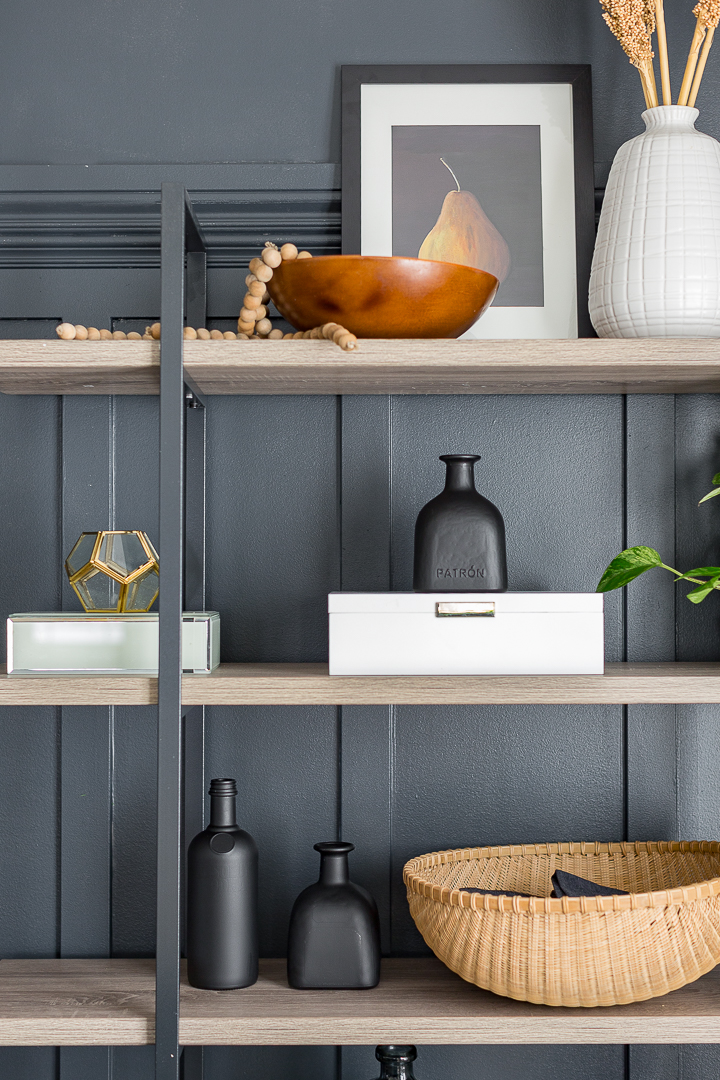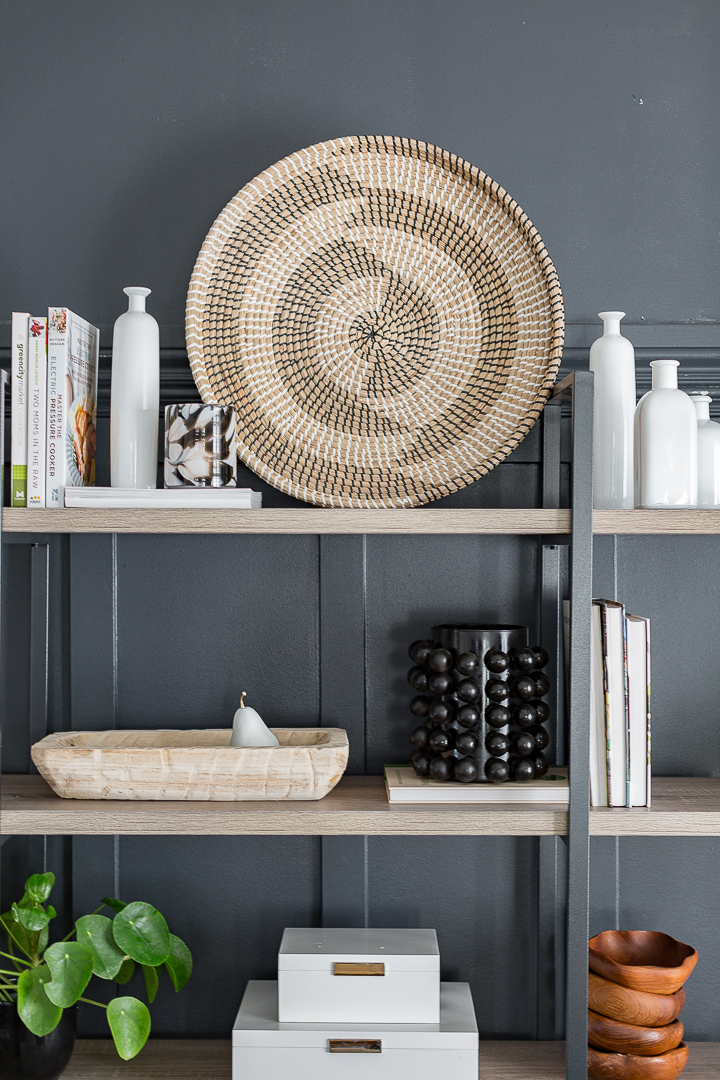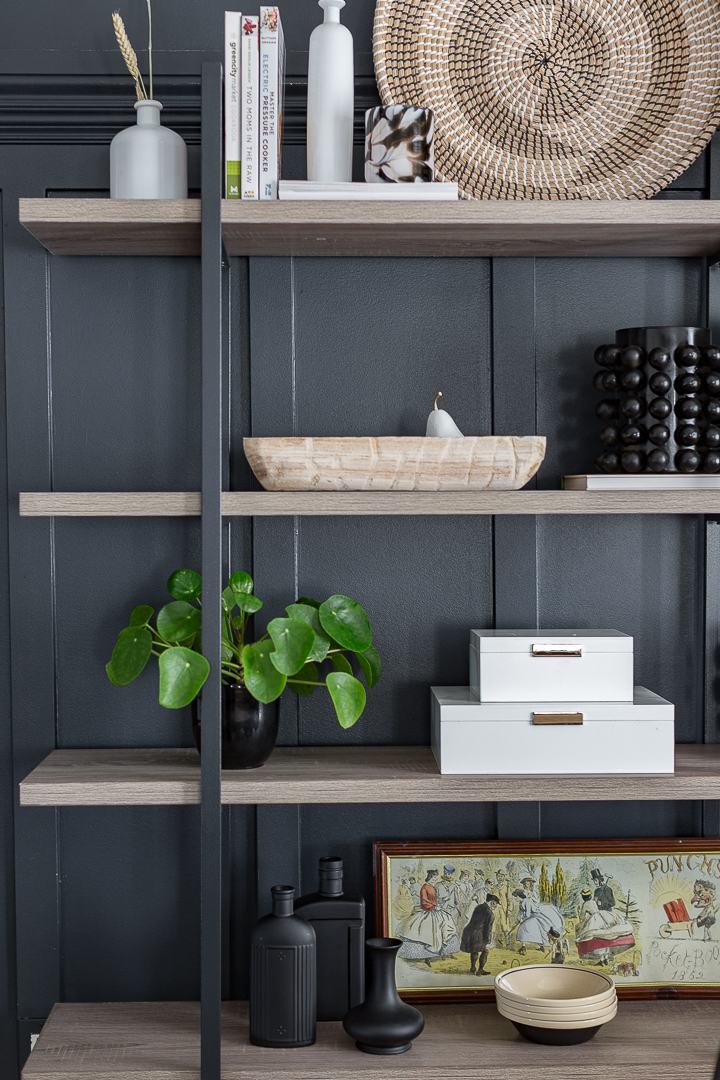 By the way, keep an eye out for Home Depot's  next launch in February, featuring seasonal items like patio furniture, outdoor lighting and accessories, as well as new interior items. 🙂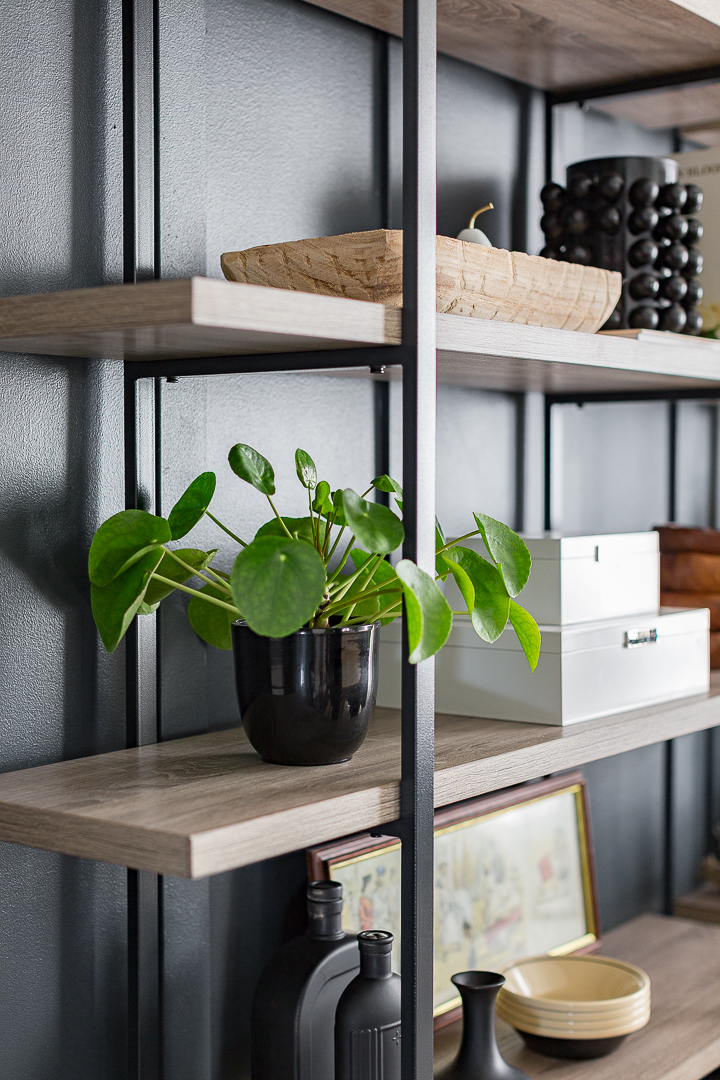 HERE IS THE LINK TO THE SHELVES FOR MY AMERICAN FRIENDS. – 
So there you go. I'd love to know what you think.
Thank you so much for stopping by today. I hope you have a beautiful day.
Much love,
Lucy