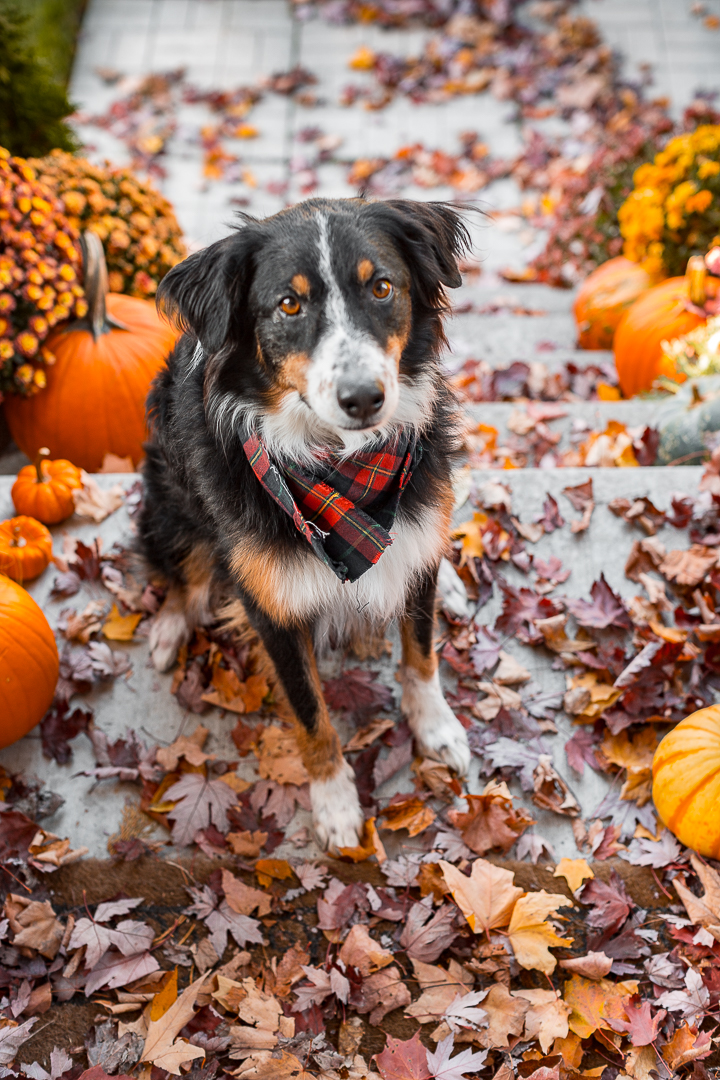 Hey friends…just a super quick post sharing our front porch full of fallen leaves.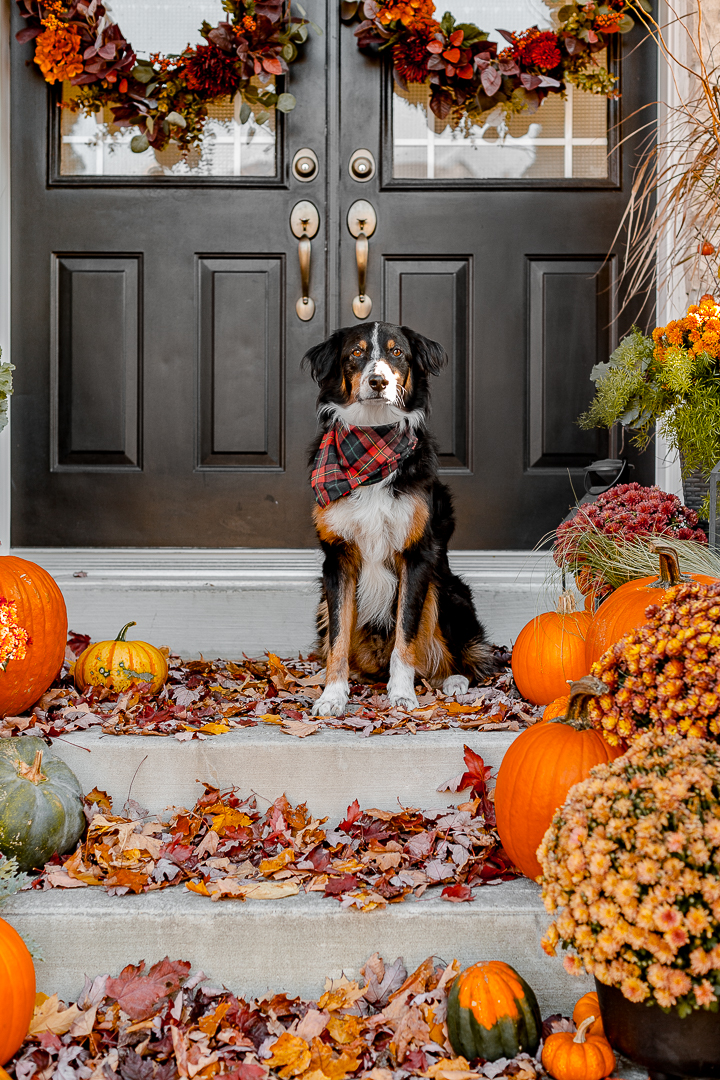 Last year our 17 year old tree had to be removed because of an Emerald Ash Borer infestation and was replaced by a tiny little tree. Which is both good as hubby doesn't have to rake leaves but also sad that we don't get to see pretty colors outside our home.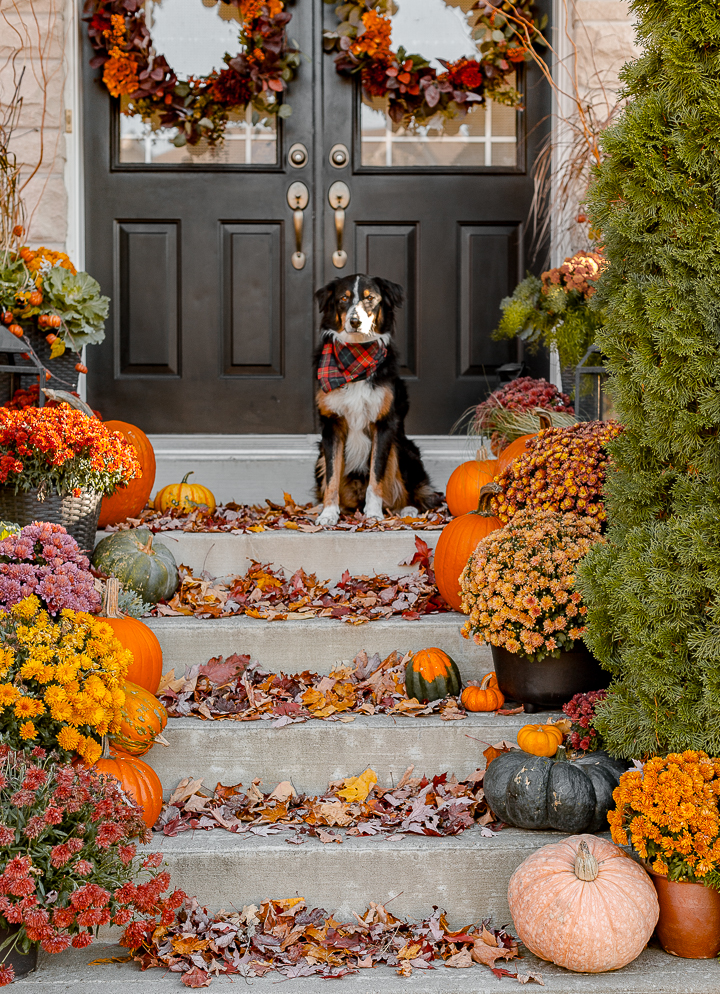 But one morning hubby surprised me with a huge bag of leaves for me to sprinkle over our steps. Can you picture him raking a random neighbour's home for
leaves and taking them away. And then picture my neighbours watching me spread leaves all over my steps…lol  Strange family. hahaha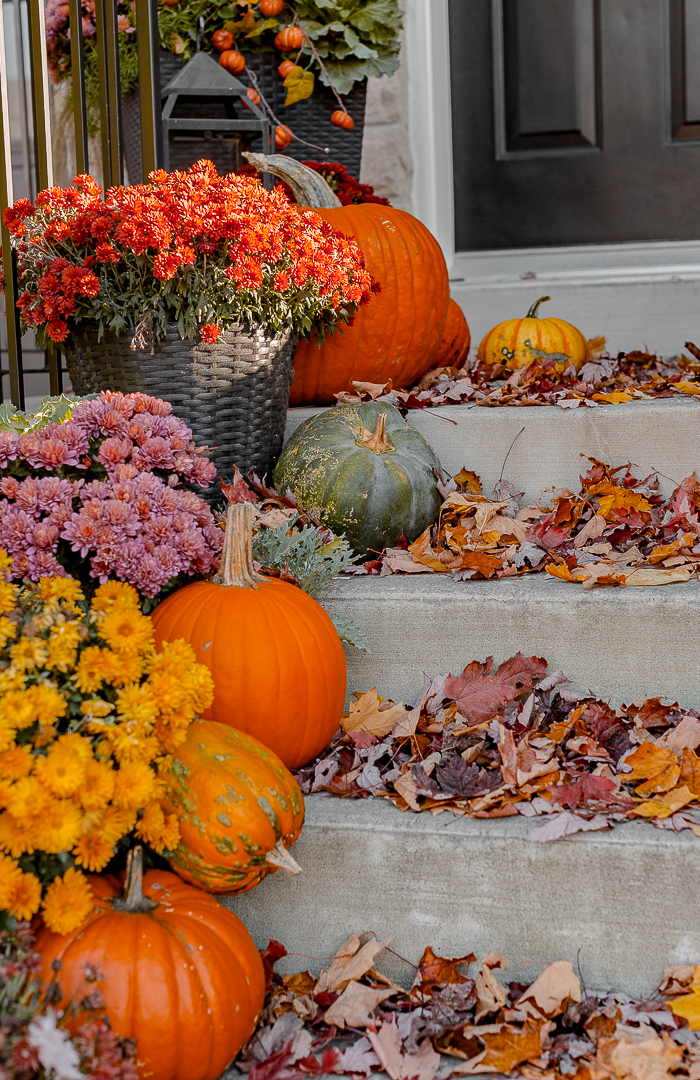 In any case, I had fun taking photos and photographing my steps full of fallen leaves…:)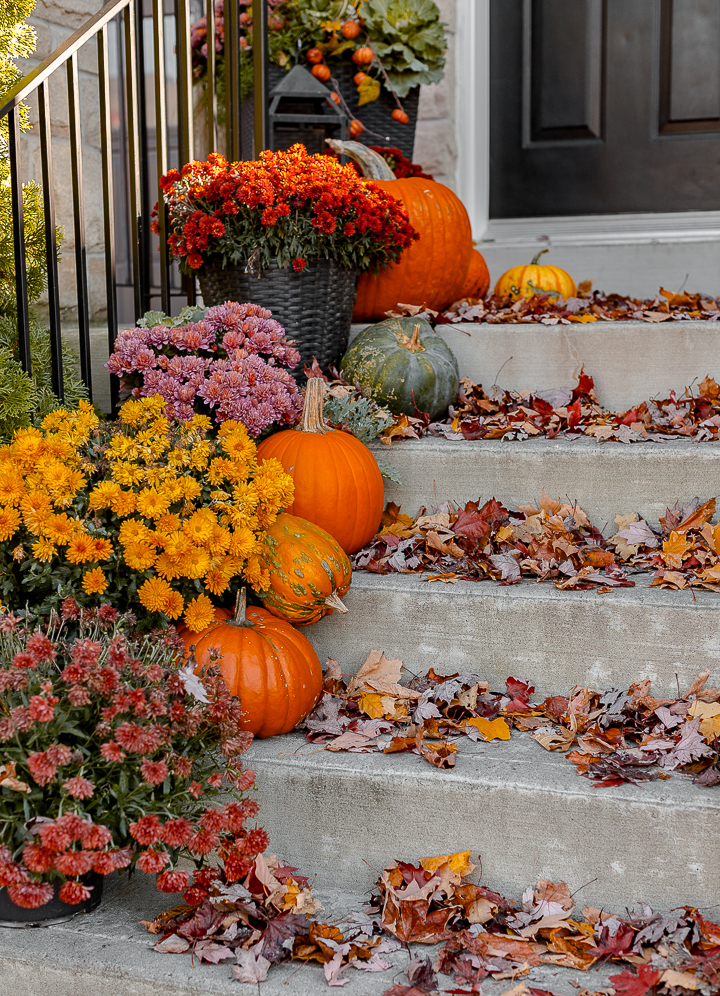 This season is soon to be gone and I'm so happy to have these pretty photos as a memory of some of the sweet things hubby does for me.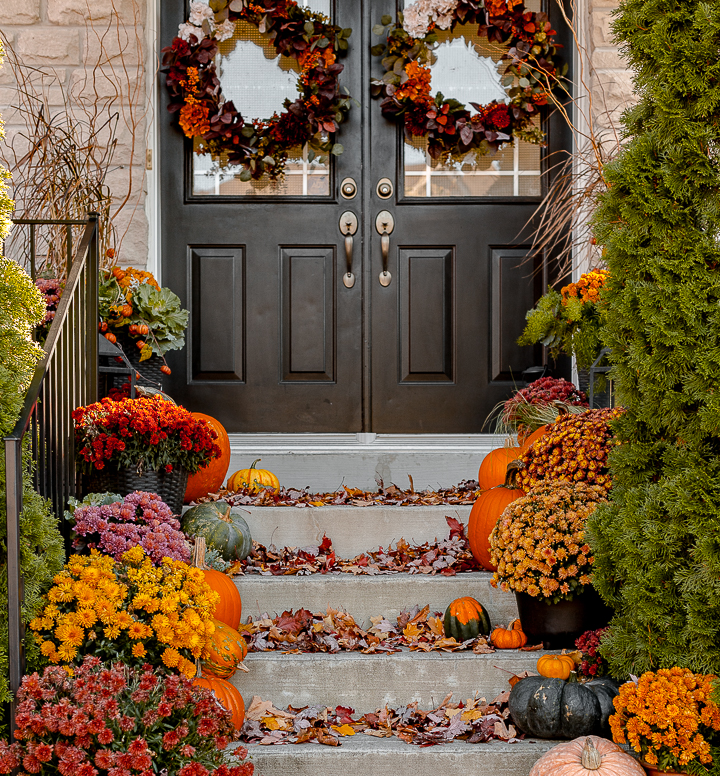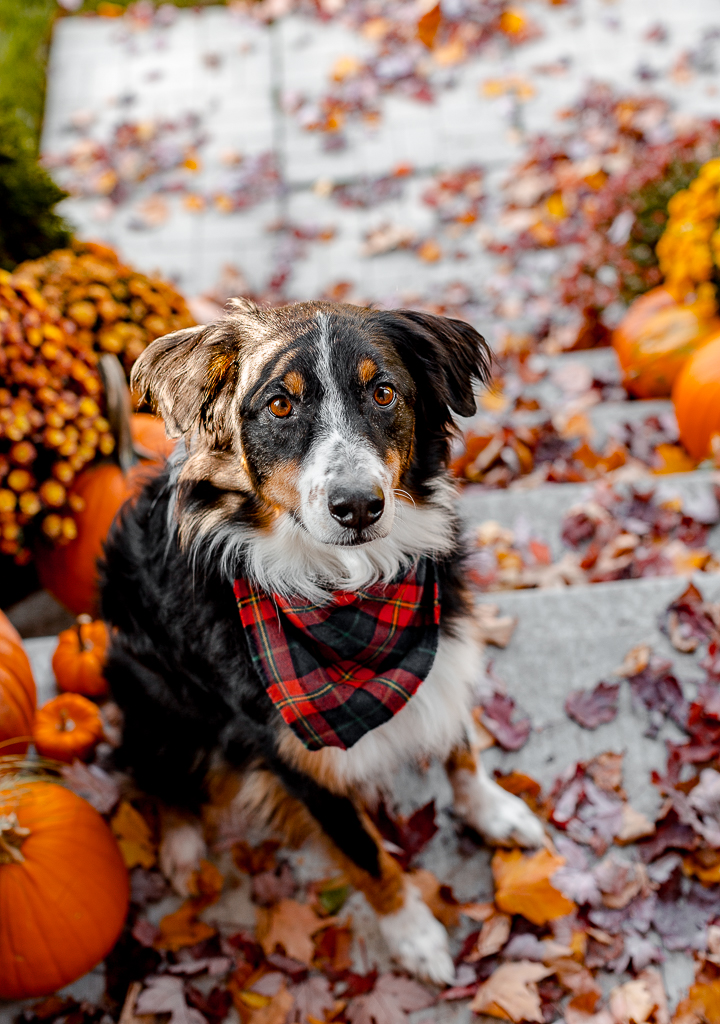 And of course this sweet guy with his little scarf makes me smile.
That's all for today. I hope you're having a great week so far.
Much love,
Lucy
3459f38fa8fff167055de604e86f0b35d7413ff5e1b4f1ec45