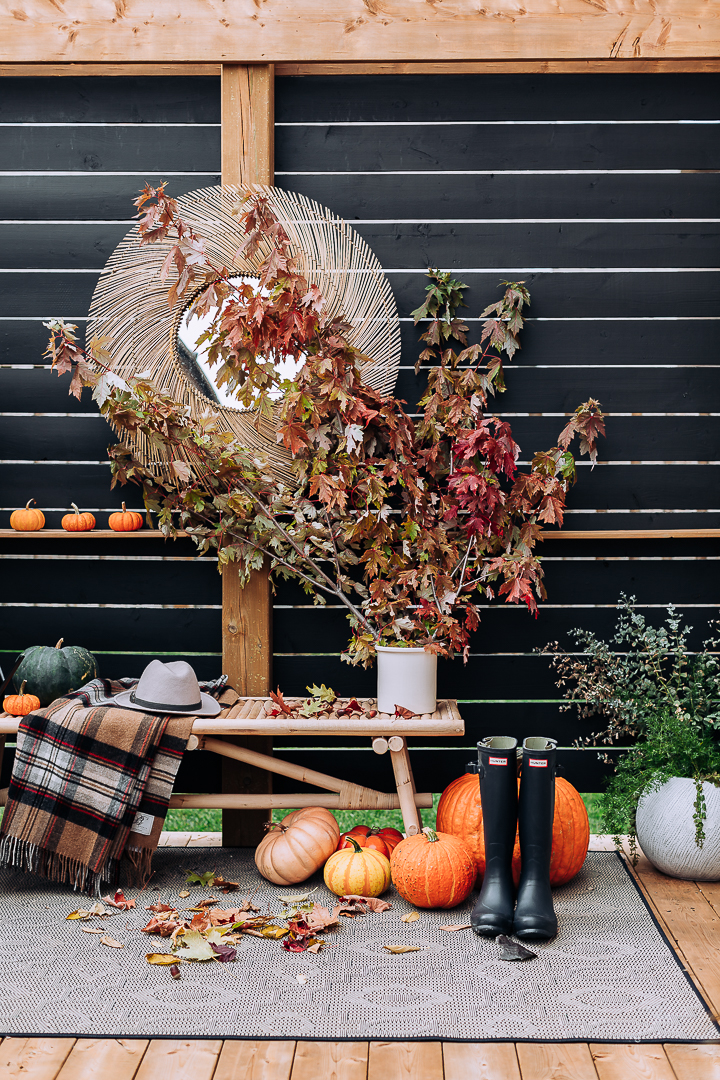 Hello friends. I hope your week is off to a great start. It was a busy weekend with family as we celebrated my nephew's birthday as well as Thanksgiving and my own birthday.
I can't believe that it's already mid October. It's usually around this time of time year that we start gearing up for the holidays. But not so fast. I wanted to share this little backyard seating area that I decorated for fall.


I brought the little bench from my room and I just couldn't help doing a little colorful staging.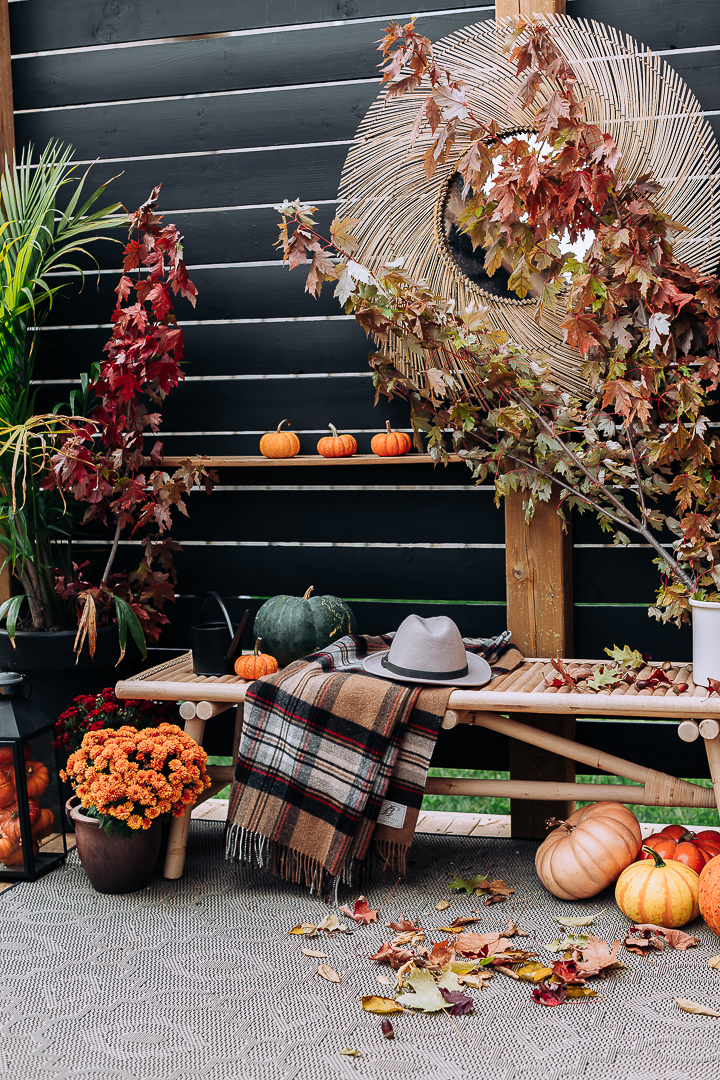 Hubby cut some pretty branches for me and I knew they would look so great against the black wall.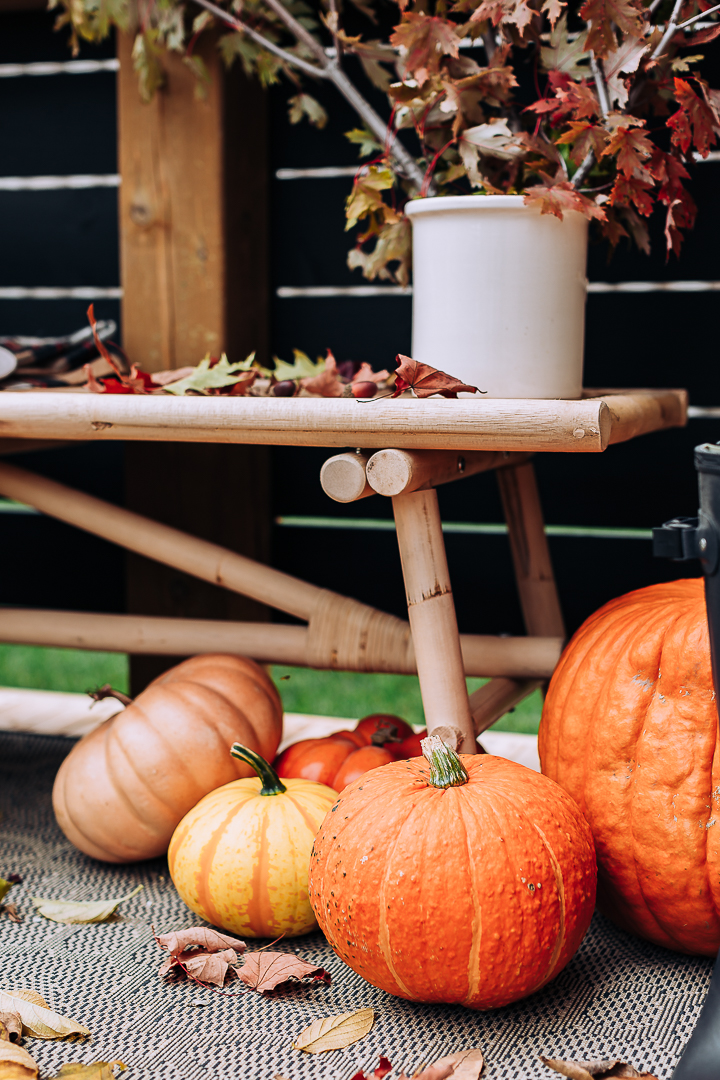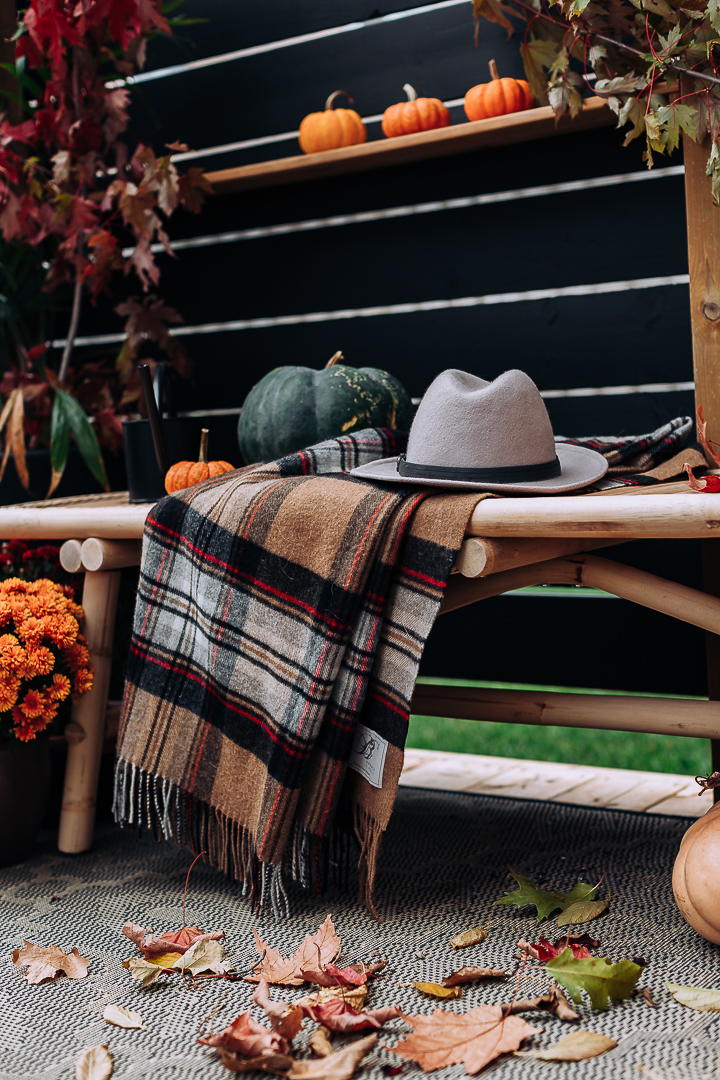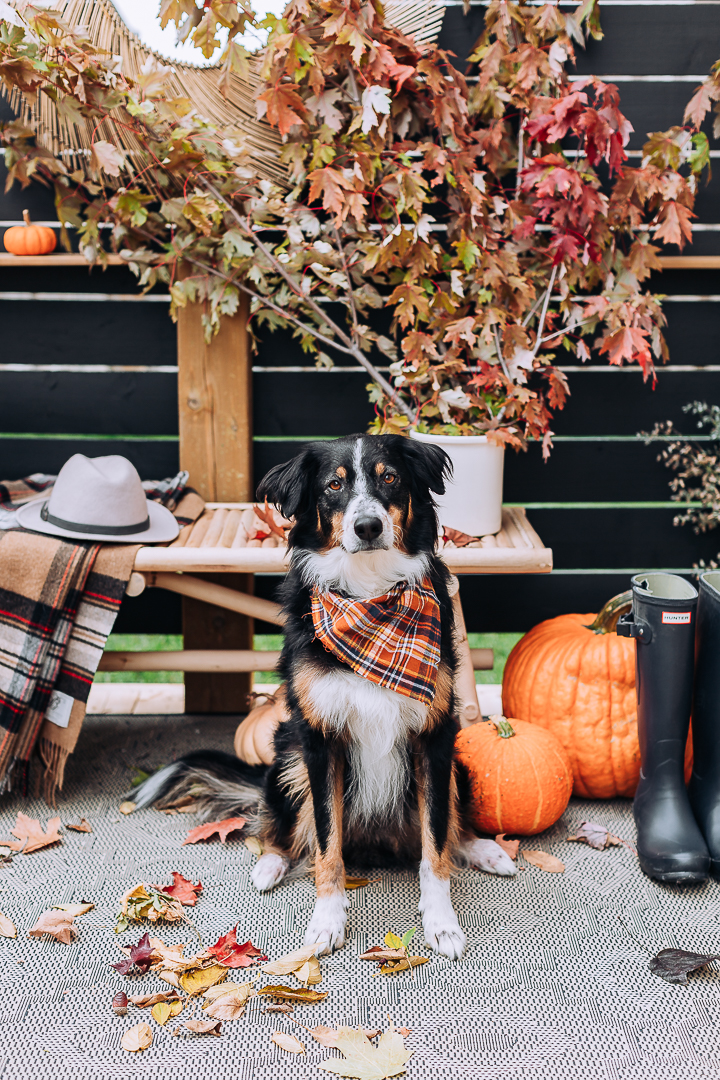 My boy as usual, being so good.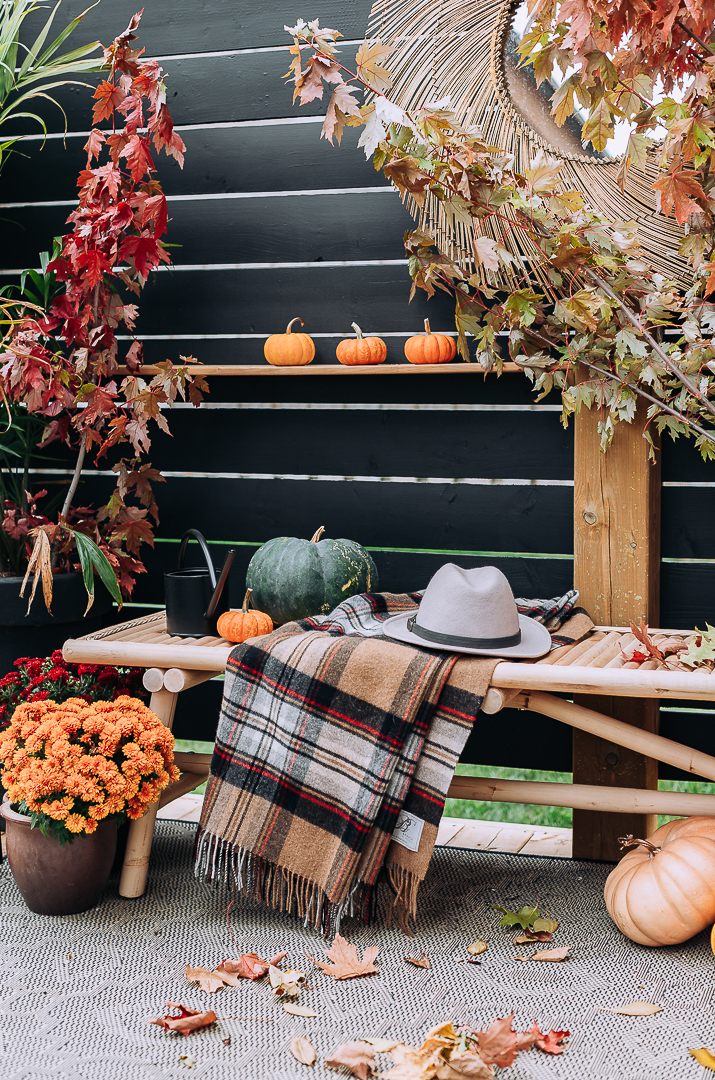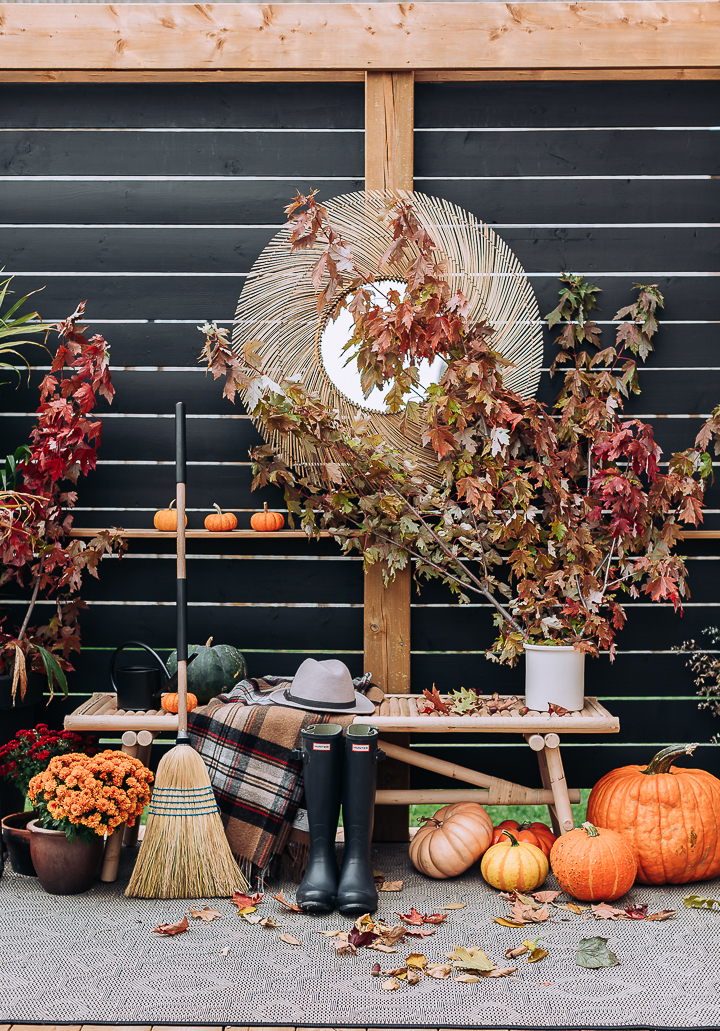 I always have so much fun creating a little scene…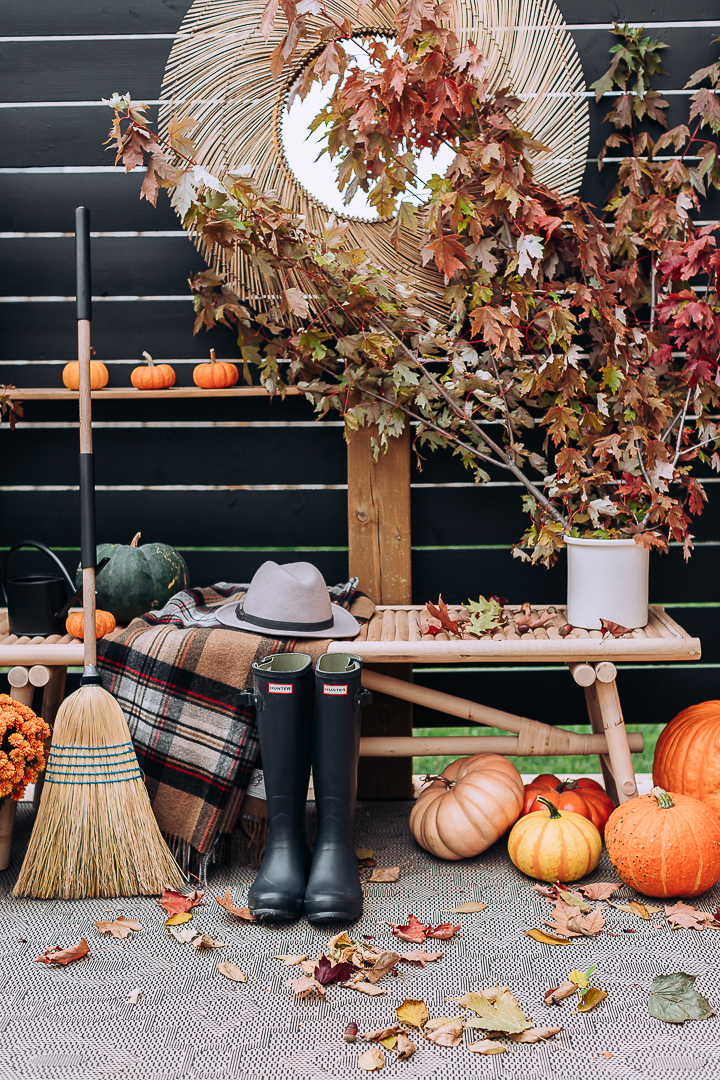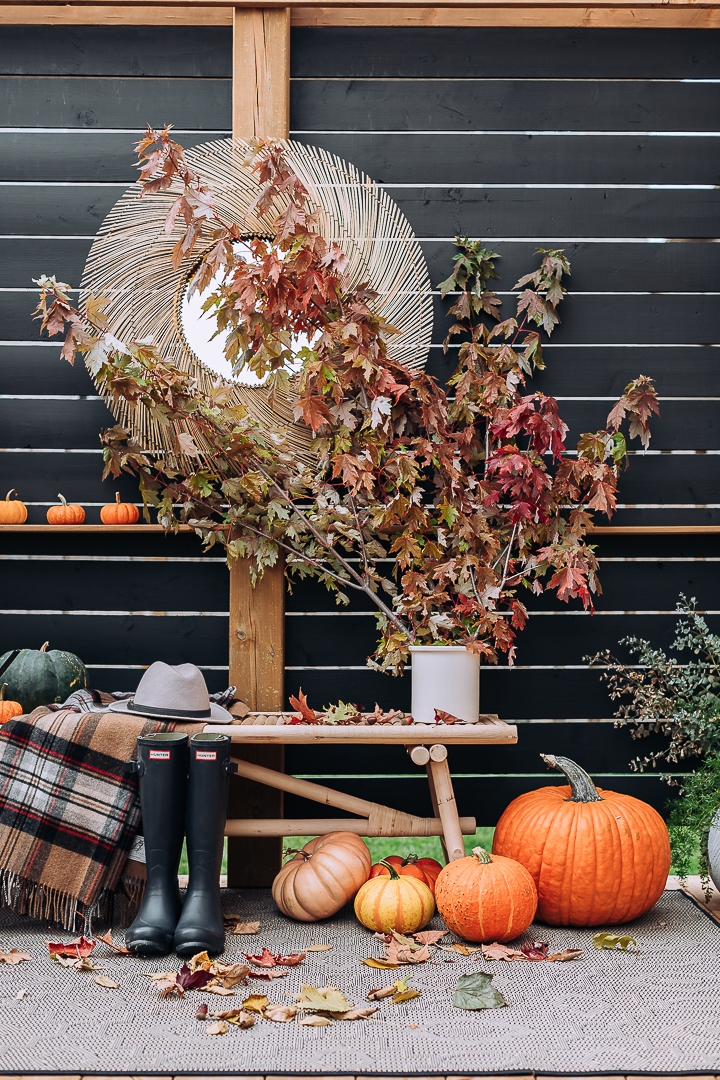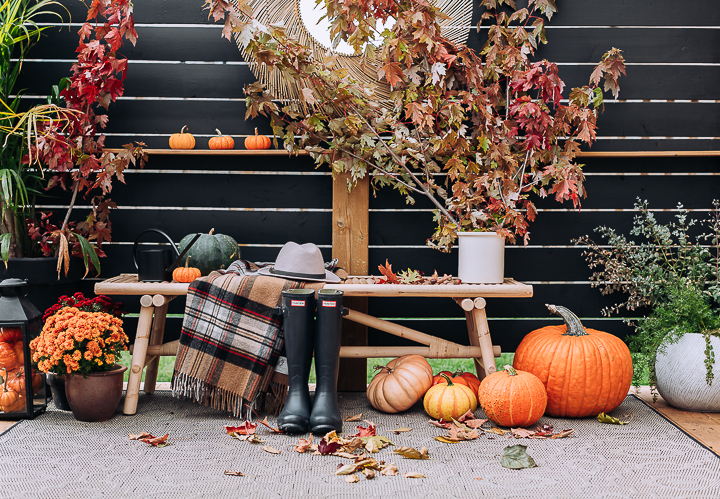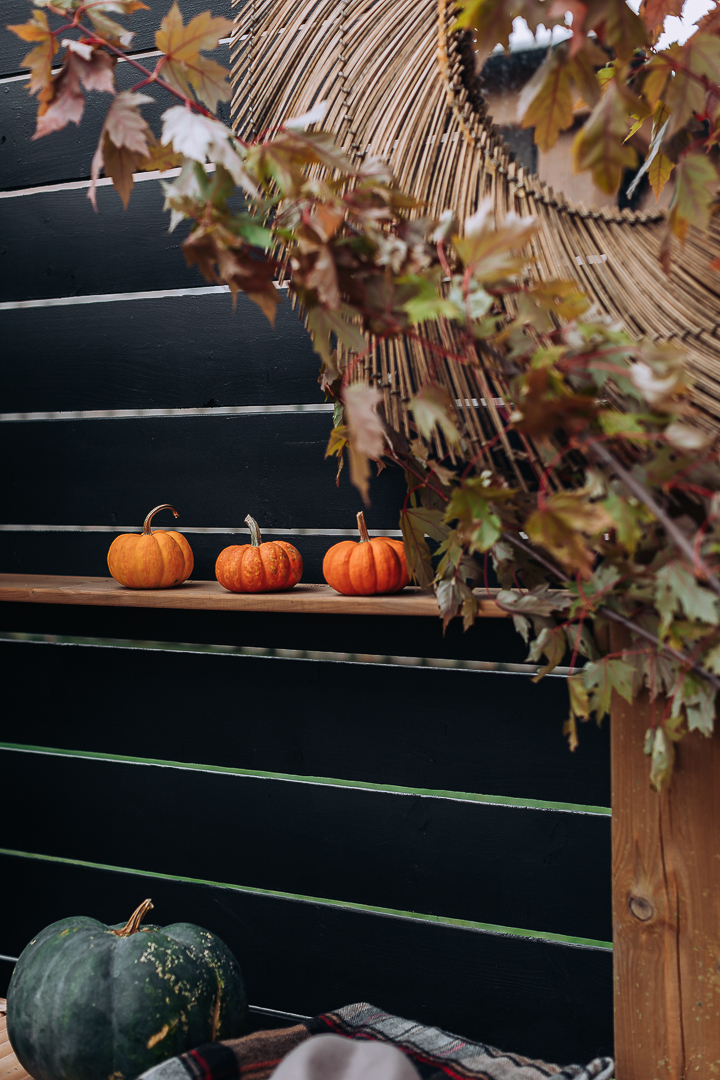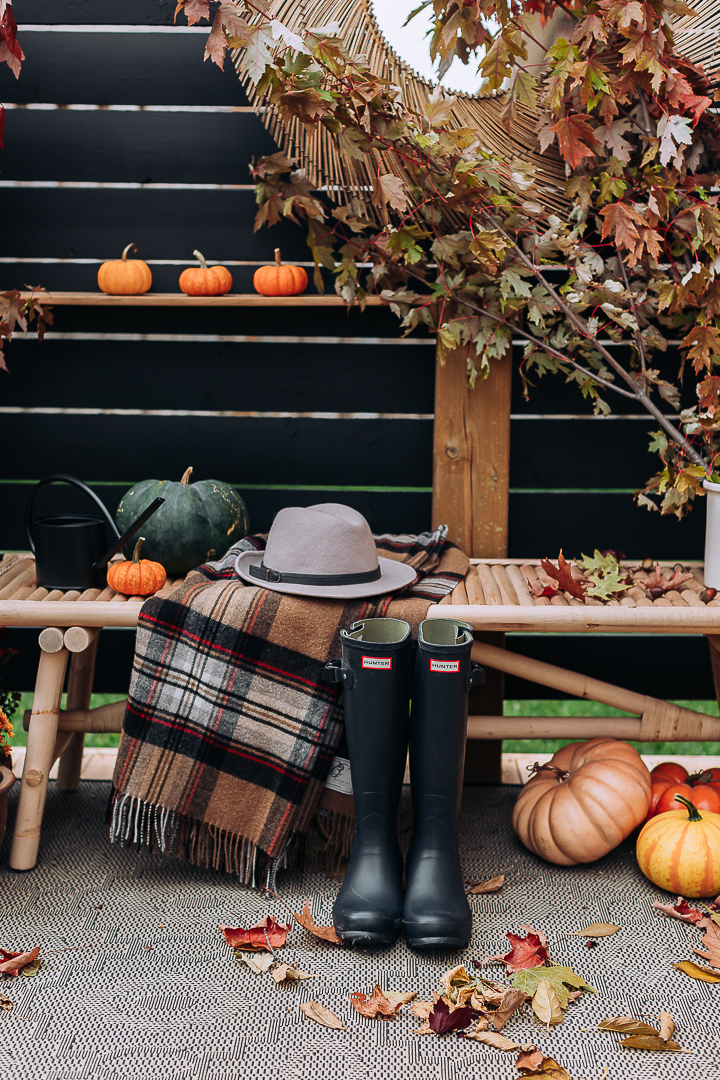 Just a fun little photoshoot which hopefully gives you all the fall feelings…:)
You can check out the rest of the backyard HERE.
Thanks so much for stopping by today. I hope you have a great day !
much love,
Lucy