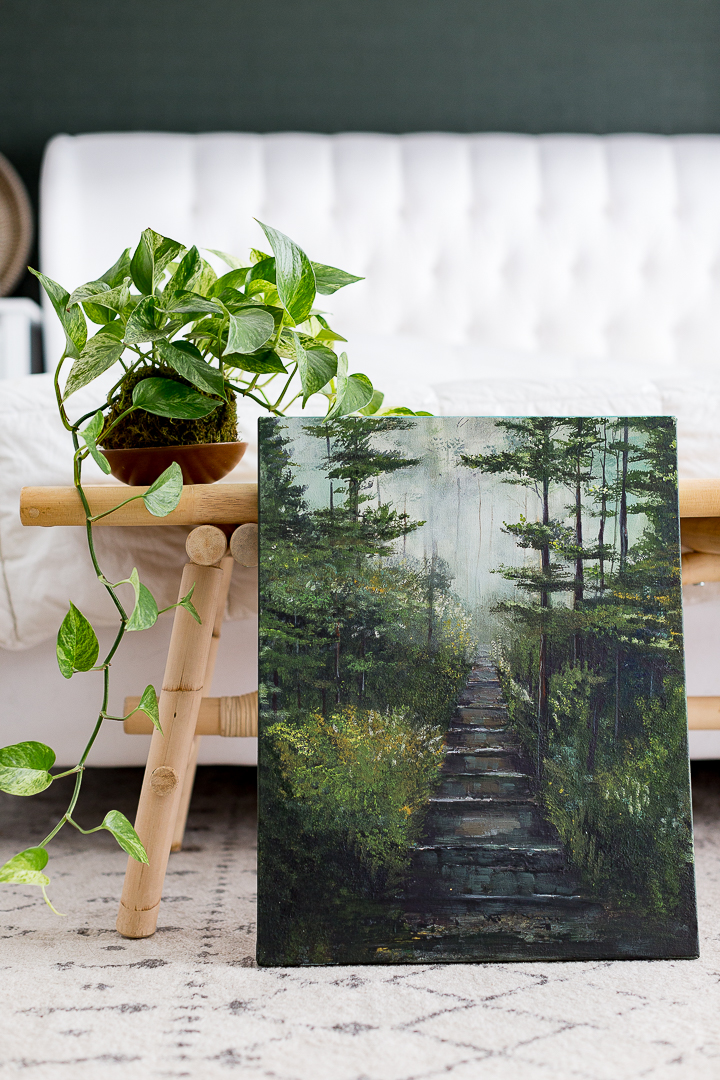 Hello friends. I hope you've been well. I can't believe that it's already August! Each summer I dread the end of July because August just seems to fly by and suddenly summer is over. 🙁
I have been making the most of these carefree days and as you can probably tell, posting very little. I am working on other things around the house that I will share later on. Can you spot a
little change on this photo? You might not and that's ok. Hubby couldn't even tell either…lol.
But I digress, today I want to share with you this fun misty forest acrylic painting I painted a couple of days ago using the DecoArt TRADITIONS artist paint.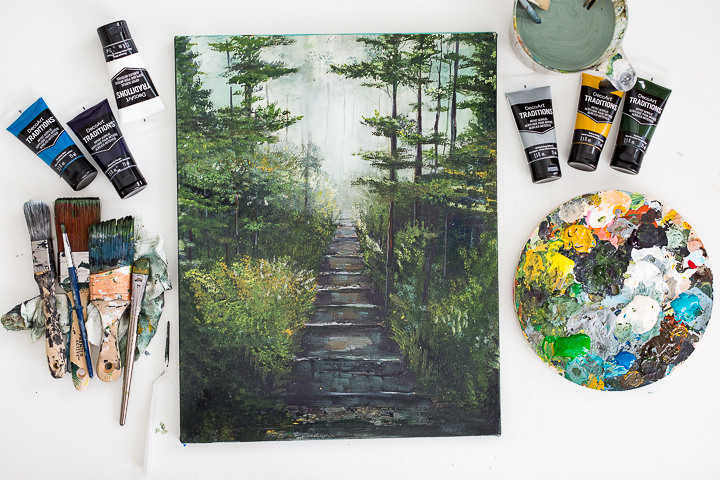 TRADITIONS acrylic paint has been around for a while but have recently been repackaged into more modern tubes. This was my first time trying them out and I have to say I love them.
I found that it had a very fast drying time and they go a long way because of their superior coverage.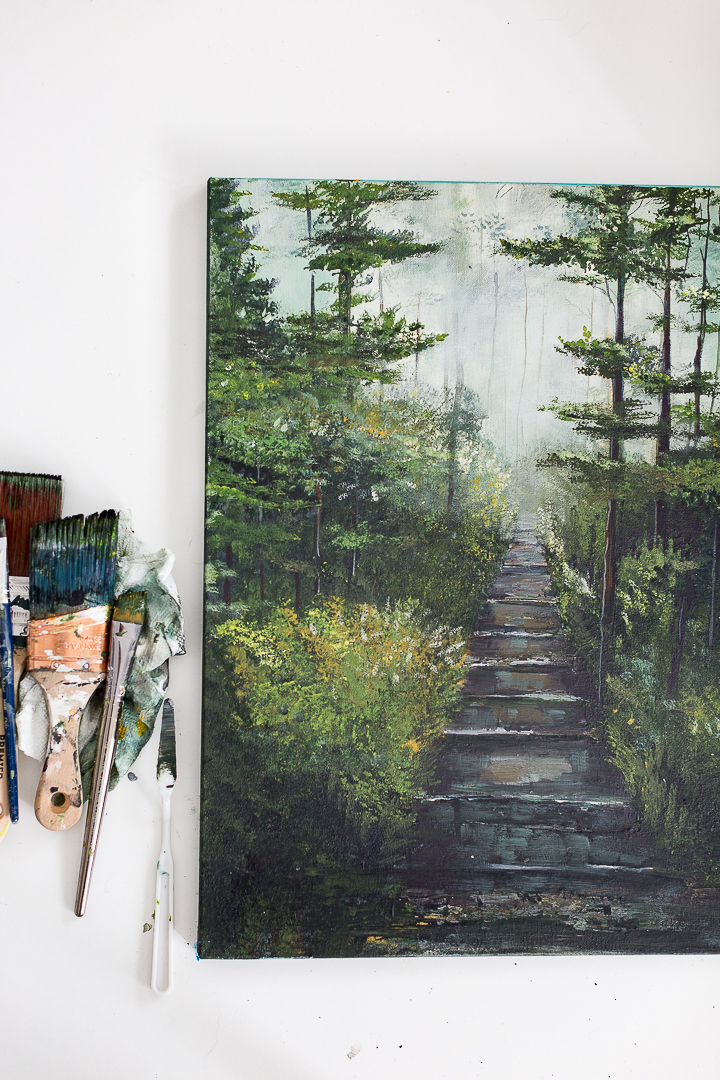 I also found that they blended really well and my favourite thing is that they can also be used as watercolor paints as they are very dilutable. Is that an actual word? ha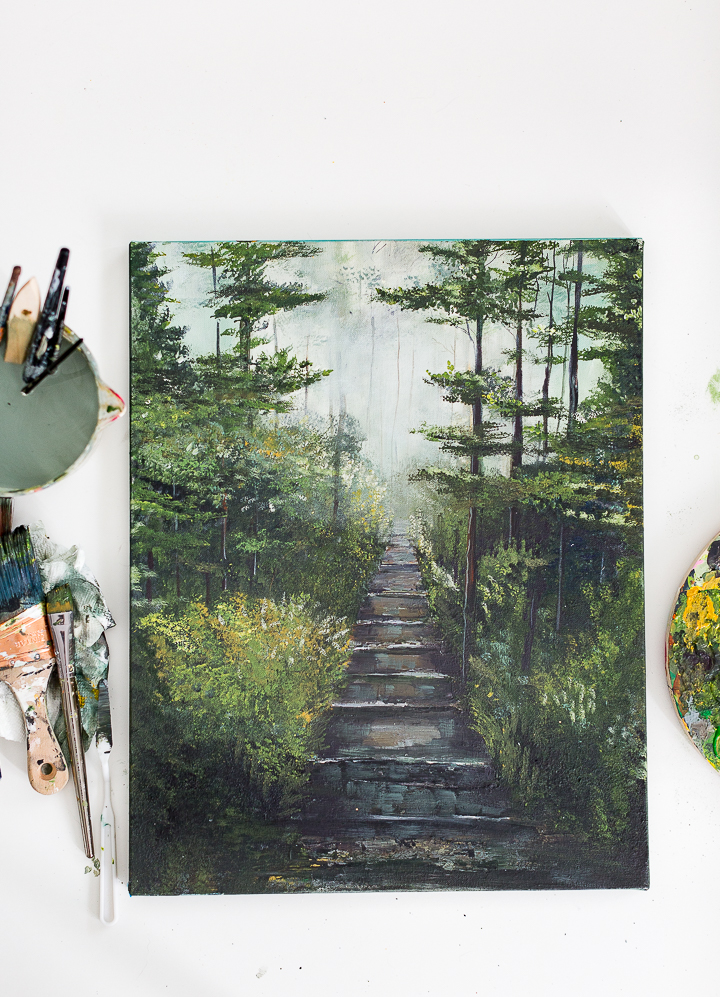 I recorded the process for you even though I'm not a trained artist, I promised you I would record it and so I did. 🙂
Here is the video
The entire process took approximately an hour and a half .