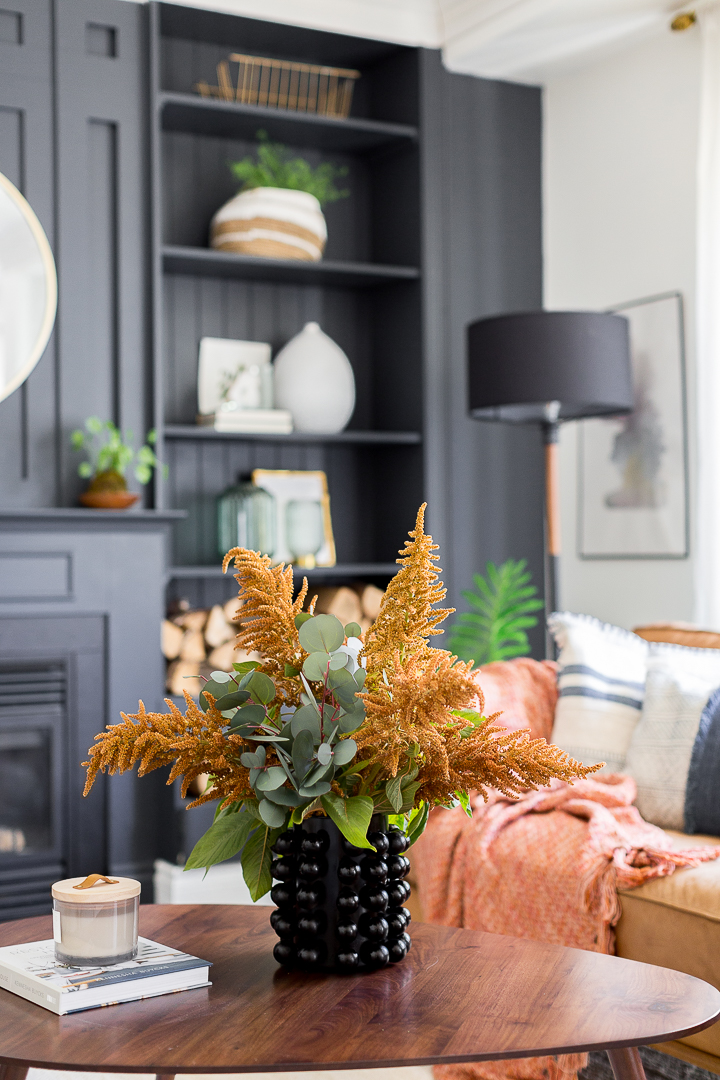 Hello friends. I hope you've been well. It's hard to believe that summer has come to an end and fall is upon us. Well, technically we still have a little time left of summer but with the kiddies going back to
school next week, it officially feels like it's over. This year I decided to take it a little slower than usual and though I miss the carefree days, I'm looking forward to the structure that fall brings.
Today is my first fall post and I'm sharing this stylish DIY textured vase. It was inspired by THIS one.
I'm so grateful to my friend Krista who is hosting our Season of Simplicity Series again this year.
NOTE: I'm writing this post a couple of weeks prior to posting date as we will be out of the country when this goes live so please make sure you visit Krista for the rest of amazing DIY's.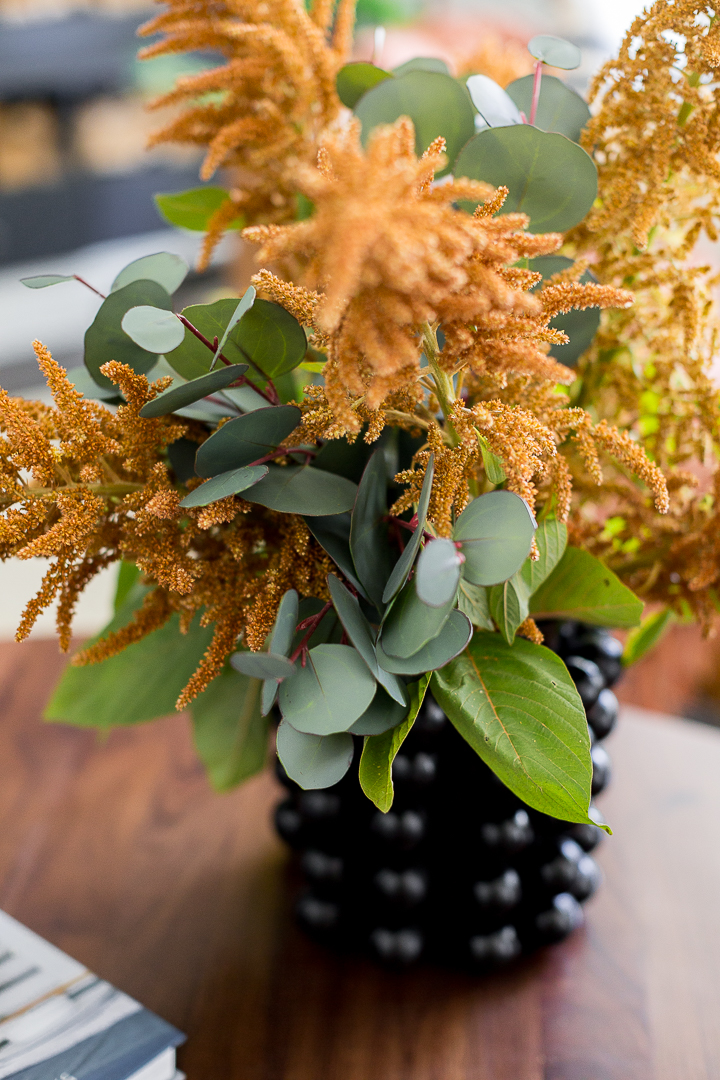 I bought this pretty filler at the grocery store and I believe it's called Astilbe or False Goat Beard. I've seen these pretty flowers in pink and peach but never this pretty rusty colour.
The amazing eucalyptus is faux and you can find it HERE. Along with other of my favourite home decor items.  Sometimes faux is so much better than real as the next morning the Astilbe was already super droopy and
all the pollen dust was all over the table. 🙁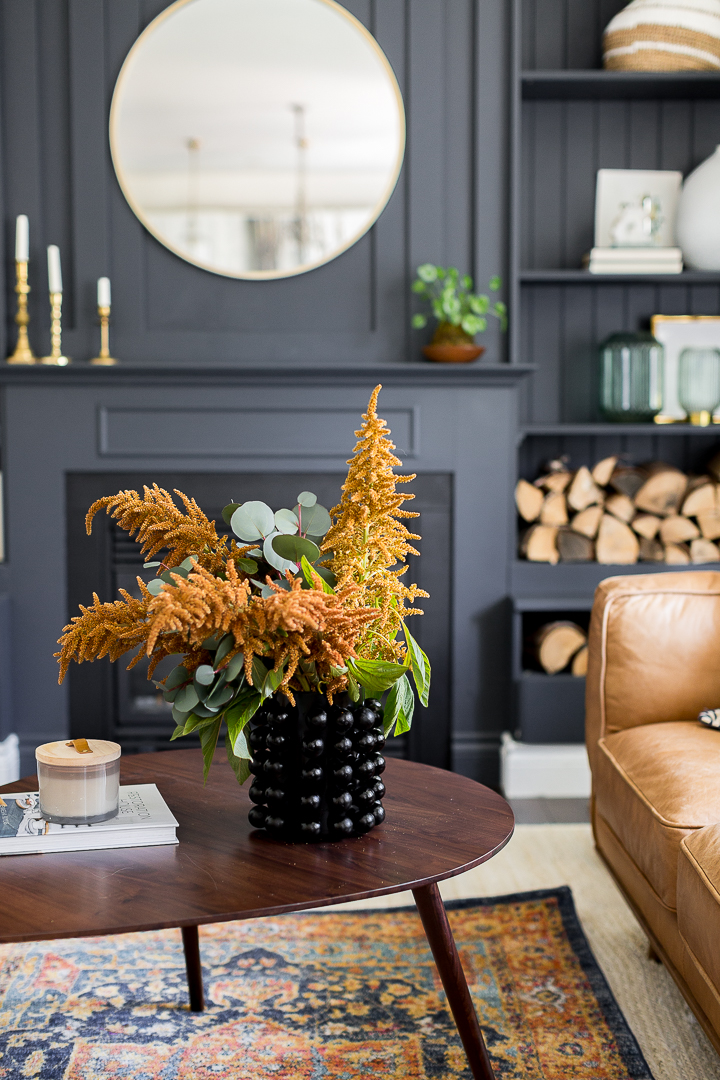 The vase itself was so easy to make and had recorded a video but I unfortunately deleted it by accident. 🙁 I usually clear my camera card after I download the photos but for some reason, I never downloaded the video of the vase.
But it's pretty self explanatory.
You will need:
And high temperature hot glue.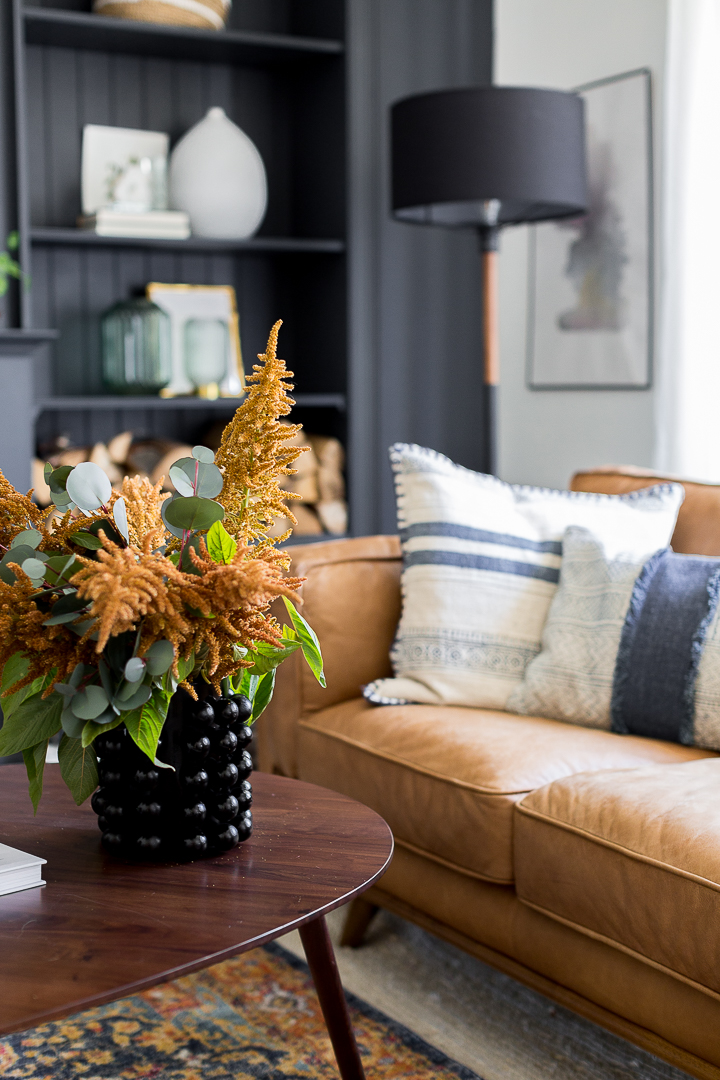 I simply glued each bead to the glass separating them evenly. Once dried, I spray painted them black and done! It was so easy to put together however, my only suggestion for a more permanent solution is to use
crazy glue instead of hot glue. 🙂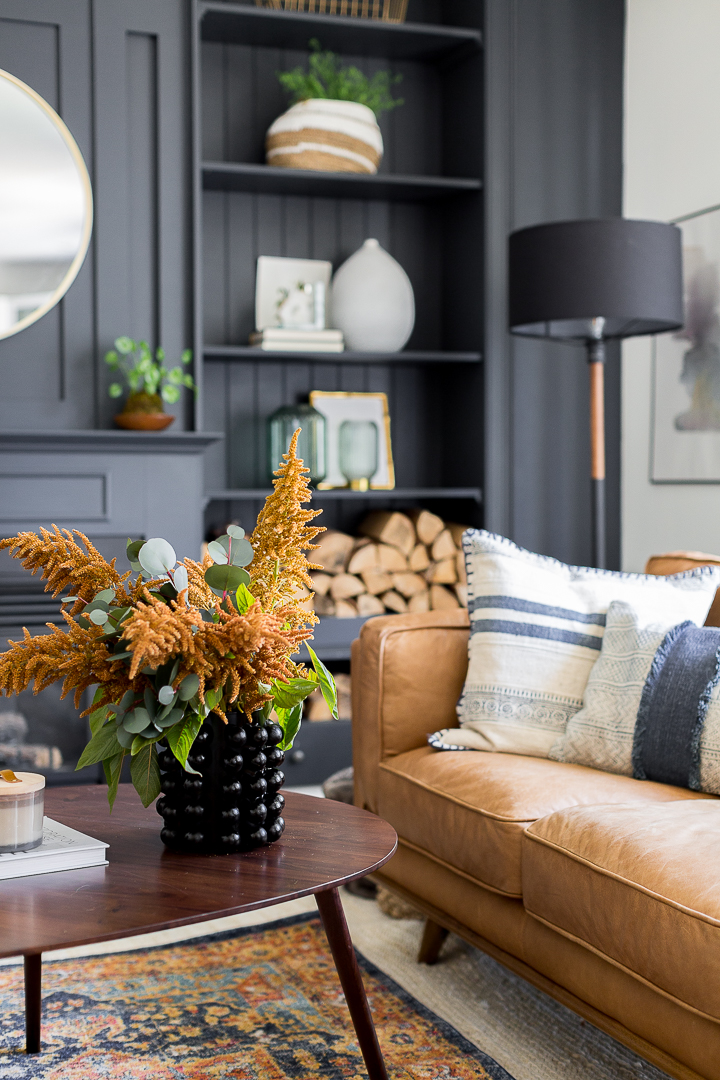 I love how it turned out ! Keep an eye out to this new trend.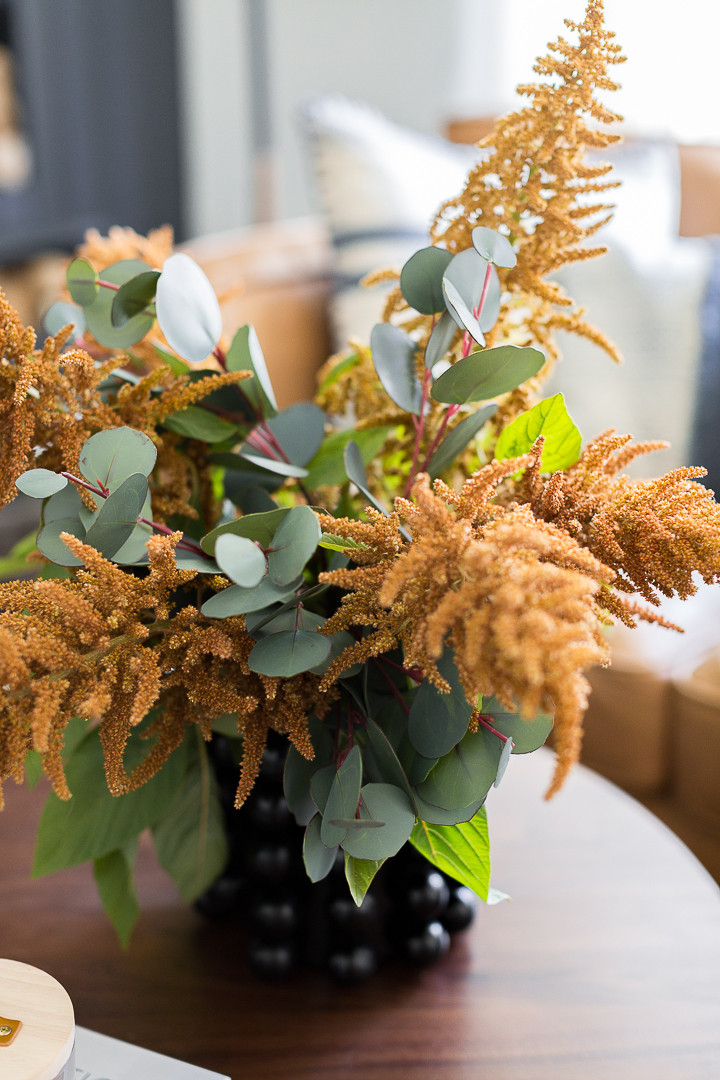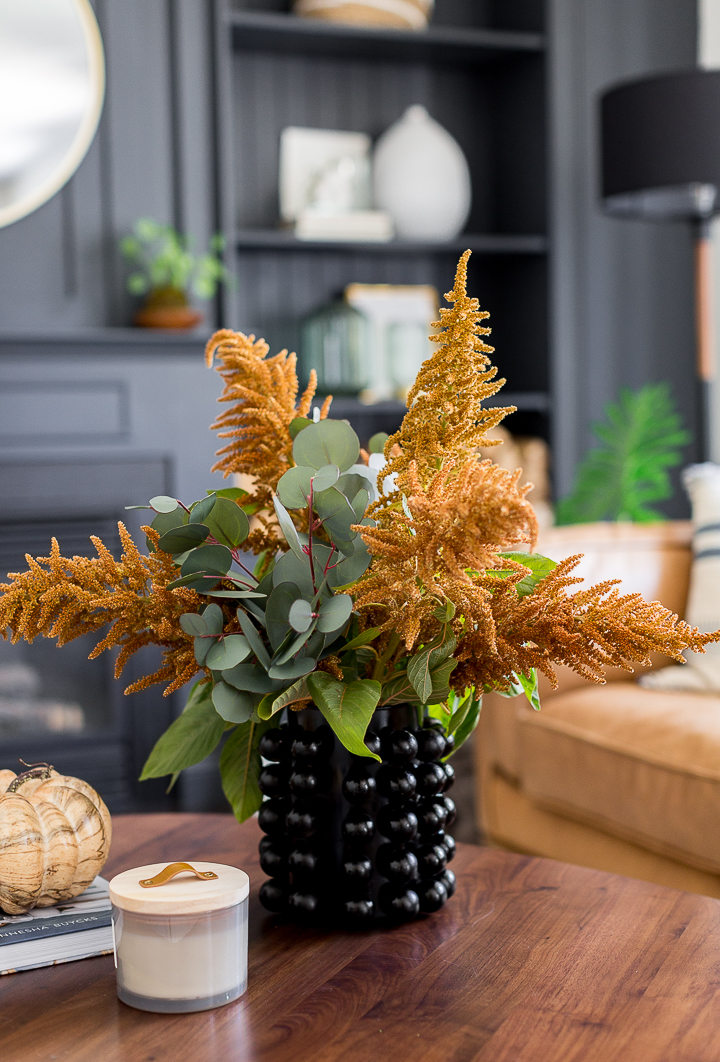 Thank you so much for stopping by today. I'm excited to come back and share lots of great fall ideas with you. I hope you will join me.
Sending you so much love,
Lucy
PLEASE DON'T FORGET TO VISIT MY FRIEND KRISTA FOR THE REST OF THE DIY'S.